One thing is for sure, any time I go to the movies, I look forward to the previews almost as much as as the feature itself. That's why 2017 is so promising! There are so many movies coming out, and I've compiled a list of my top three..
1. Dunkirk - July
I'm looking forward to this movie for a lot of reasons. First of all, I really enjoy history and learning about wars and battles, so when a movie about such an integral battle of the second world war appeared, I was really excited. Second of all, it's a Christopher Nolan film, which I feel you can never go wrong with. And third of all, it's Harry Styles' big screen debut. A lot of people may not take this seriously, but the film is stacked with an all-star cast, and Harry is definitely lucky to be surrounded by such great actors. July can't come soon enough!
2. Pirates of the Caribbean: Dead Men Tell No Tales
I've been a fan of this franchise since the first time I watched the first installment many many years ago. The fifth film is set to release sometime in May, after much speculation about when it would ever actually come out. There's generally a lot of mystery surrounding the movie because of how little we know about it. Johnny Depp and Orlando Bloom return as Jack Sparrow and Will Turner, and Captain Barbossa makes a comeback as well. An abundance of new characters are set to make their debut, but the film is said to be returning to its roots, similar to the first two movies and straying away from the less successful fourth installment. No doubt, this film will be filled with action, mystery, and humor. The preview proves this as it features new characters Henry and Captain Salazar.
3. The Book of Henry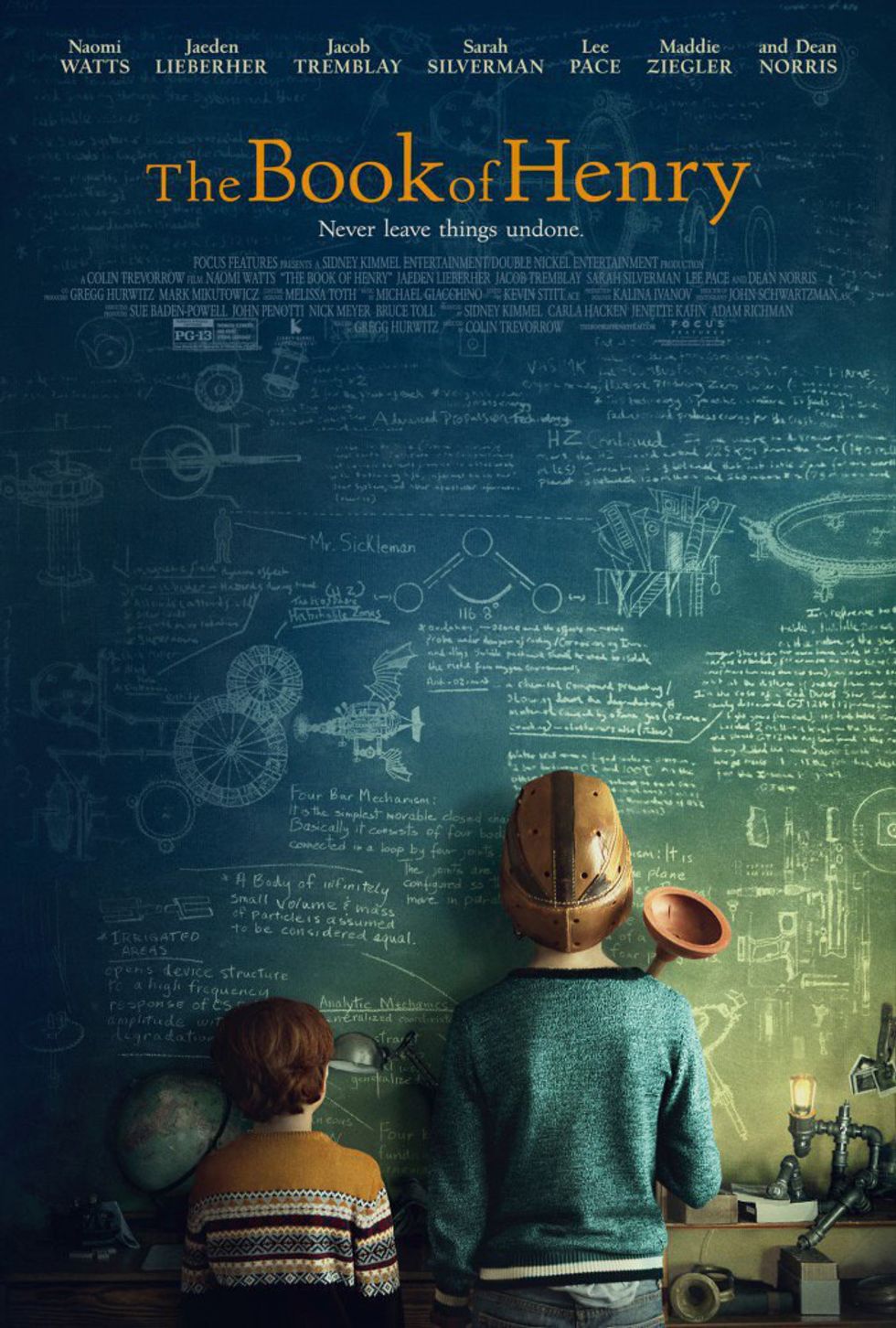 Though there technically has not been an official trailer release for this upcoming movie, there has been lots of excitement for its release. It features Naomi Watts as the mother of two boys, one of which is a genius. They create a plan to help their next-door neighbors, and when their mother discovers it, she learns a lot about parenting. Maddie Ziegler makes her big screen debut as well, which many of her fans are looking forward to. This is bound to be a big hit and one that I am looking forward to learning more about.