To start, I literally just got back from Black Sabbath's final tour and it was one of the most incredible shows I've ever seen. Seeing Ozzy, Tony and Geezer play live proves how long you can keep playing music for. Some crazy stuff has happened in the music industry this year, but what about back then? I never really took music as serious as I did back then, but this past year has been life-changing for me - thanks to music. I now live for it every single day, and it connects all of us together in ways you or I could never imagine. To give you a little history on some Rock N' Roll, I comprised three facts that are both interesting but crazy at the same time. Enjoy.
1. Led Zeppelin's one-off reunion show in 2007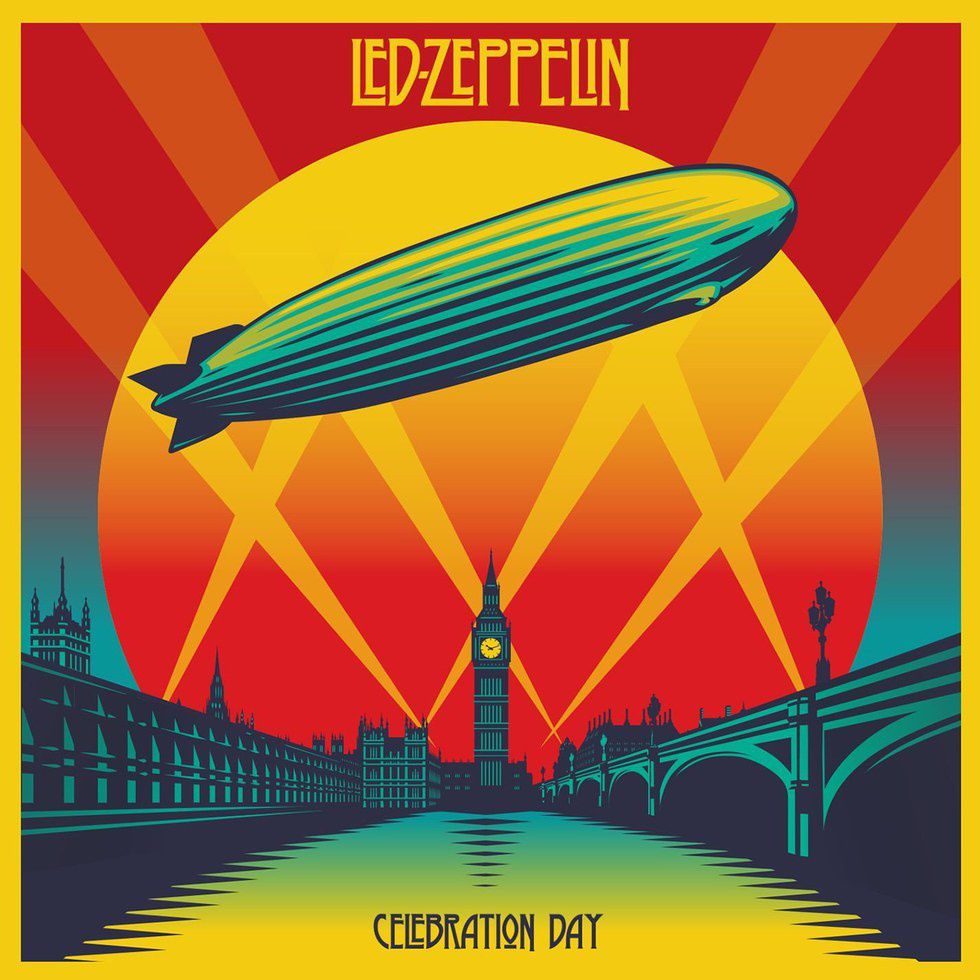 Nobody ever thought that something like this would happen, until it did. On December 10th 2007, Robert Plant, Jimmy Page, John Paul Jones, and Jason Bonham (son of drum legend John Bonham) came together for a one-off reunion show at the O2 Arena in London. The concert was to commemorate the life of Ahmet Ertegun, president and co-founder of Atlantic Records, who died at the age of 83 a year earlier. A reunited Led Zeppelin was the main act of the event, and the entire performance was recorded and later released during November of 2012 (refer to the album cover above) with a sold-out crowd of 20,000 people in attendance. The show was highly acclaimed by critics to be one of the best live performances of the decade, but what most people don't know, and what will blow your mind, is what happened when tickets went on sale in 2007.

I remember my mother buying me the 2009 Guinness Book of World Records in 2010 (stay with me here) and I flipped through the entire book nonstop for a whole month. Near the back of the book was a record entitled: "Highest Demand for Tickets for One Music Concert." The number absolutely blew my mind when I read it and it still does to this day. I put the number at the bottom of this article, but don't skip ahead and read it just yet cause I want you to read the rest of this article first and to also guess how many tickets were requested. And no, it's not that number. It's much higher than that.
2. "Platypus (I Hate You)" by Green Day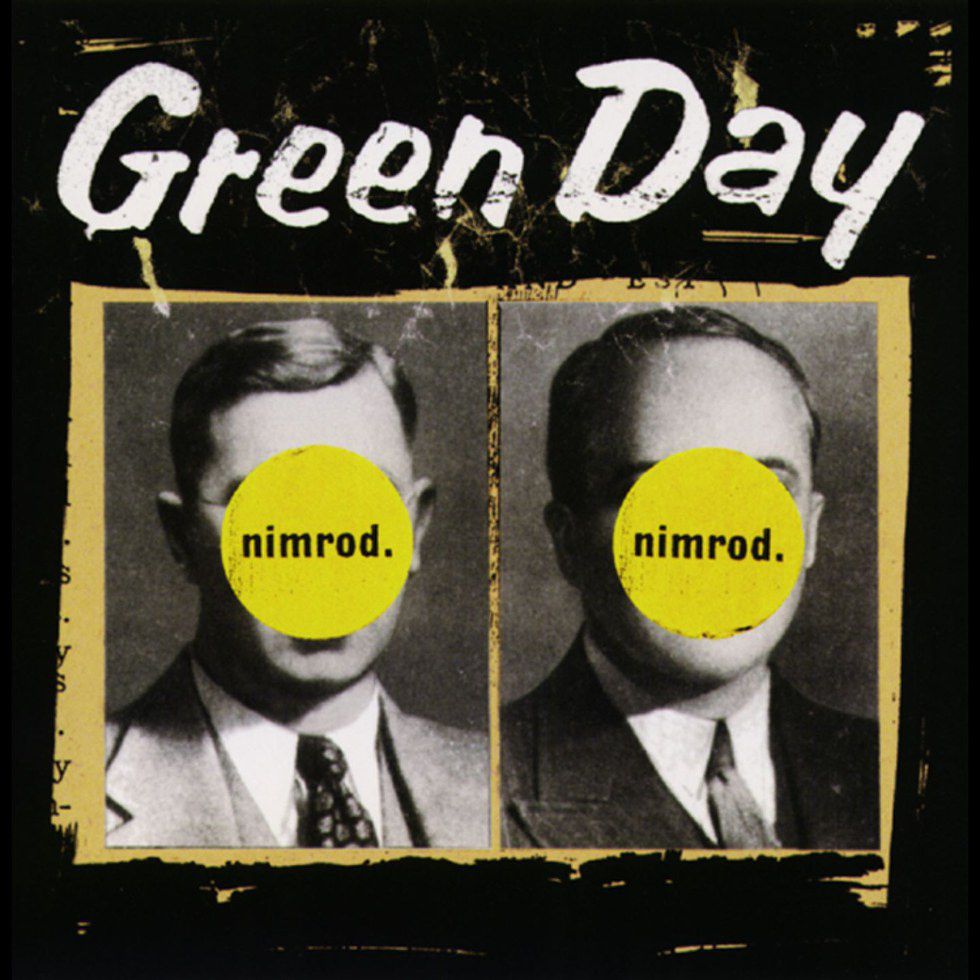 Released in 1997, Green Day's Nimrod was much more diverse and fast-paced than previous albums and it's one of my favorite albums of all-time with my favorite song "Nice Guys Finish Last" (refer to my previous article.) The 8th track of the album is titled "Platypus (I Hate You)" which, honestly, is one of the fastest guitar-playing songs I've ever heard. I played it on my guitar once, and I honestly don't know if I can do it again.
Lyrically, Billie Joe Armstrong wrote the song directed toward a journalist who wrote good reviews about the band for a certain period of time, but here's the catch. When Green Day signed to Reprise Records and Released Dookie in 1994, the journalist decided to turn his back and diss the band for going "mainstream." "Platypus" was the band's response to that journalist, but here's where things get interesting.
The lyrics are SO explicit that Reprise decided to leave out the lyrics for the CD booklet. The booklet literally skips from track 7 to 9 without any warning whatsoever. Just before the album was released, Billie even said: "the lyrics to 'Platypus' will not be on the CD because of lawyer problems due to my potty mouth." That's how bad it got. I definitely would put the lyrics in this article, but I think The Odyssey would immediately terminate my account. You'll have to search up the lyrics for yourself to see what I'm talking about.
3. Metallica makes history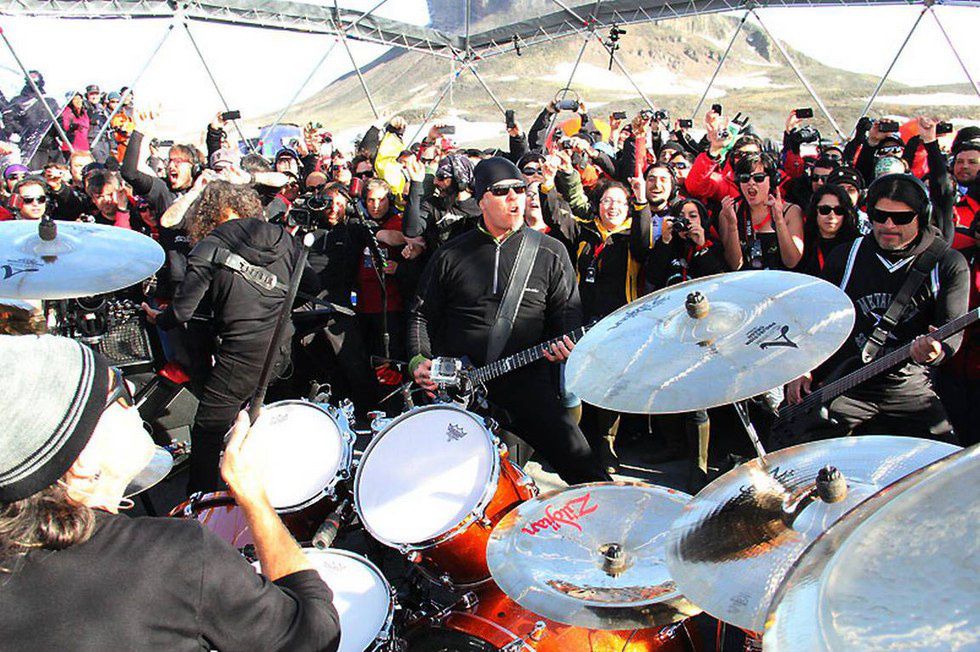 On December 8th 2013, Metallica accomplished a feat that no act has ever done before. They became the first band in HISTORY to play on ALL SEVEN CONTINENTS. To start, Metallica's small concert entitled "Freeze 'Em All," was played in a temporary dome in Antarctica with a crowd of 120 people in attendance. Fans included scientists from around the world, and winners from a contest sponsored by Coke Zero for fans in Latin America.
But how did they all get there? After Metallica announced the show, the lucky fans flew out to the port of Ushuaia in Tierra del Fuego, and set sail five days before the concert started. During the trip, everyone on the boat had the opportunity to participate in lectures provided by specialists, see audio-visual material on the work of the scientists, and view the landscapes of Antarctica while receiving environmental information. But, in order to preserve the fragile local environment and to meet international Antarctic protocol, the entire concert was played with NO amplification. Everyone was given a pair of headphones to wear and the sound was transmitted through the headphones, much like playing music from an iPod. And not too long after, Guinness World Records officially recognized Metallica as the first musical act to play a concert on all seven of Earth's continents. Now THAT'S metal. \m/
(There was an estimated 20 million tickets requested for the Led Zeppelin reunion. Not kidding.)