In today's edition of Riley Wonders How Life Could Be So Wonderful, I interviewed New York Times Bestselling Author and iconic illustrator, Mari Andrew, in order to answer three questions...
1. What kind of genius does it take to gather the knotted emotions of growing up and de-tangle the experiences into simple art posts that reach millions of followers?
Answer: The feat of categorizing the intangible takes a crazy high EQ, some experience on this planet, and a willingness to endure "a whole life, not just a happy life". Andrew possesses all of the above!
2. How could I hoard the most tidbits of wisdom from my interviewee?
Answer: I got so much advice that I decided to make a listicle! Sharing the wealth. Formatted for effectiveness.
3. Could I remain professional (AKA not fangirl) when chatting with an influential figure whom I greatly admire?
Answer: No.
Inspired by Andrew's style of whimsy expressed through cartoonish water-colored cartoons/graphs that make you exclaim, "Yes! Exactly! How on earth did she manage to articulate that niche feeling?", I wanted to write an easy-to-follow list that includes the nuggets of wisdom I got from her. Right from her mouth to your eyes, manifested in you living your good, better, best life.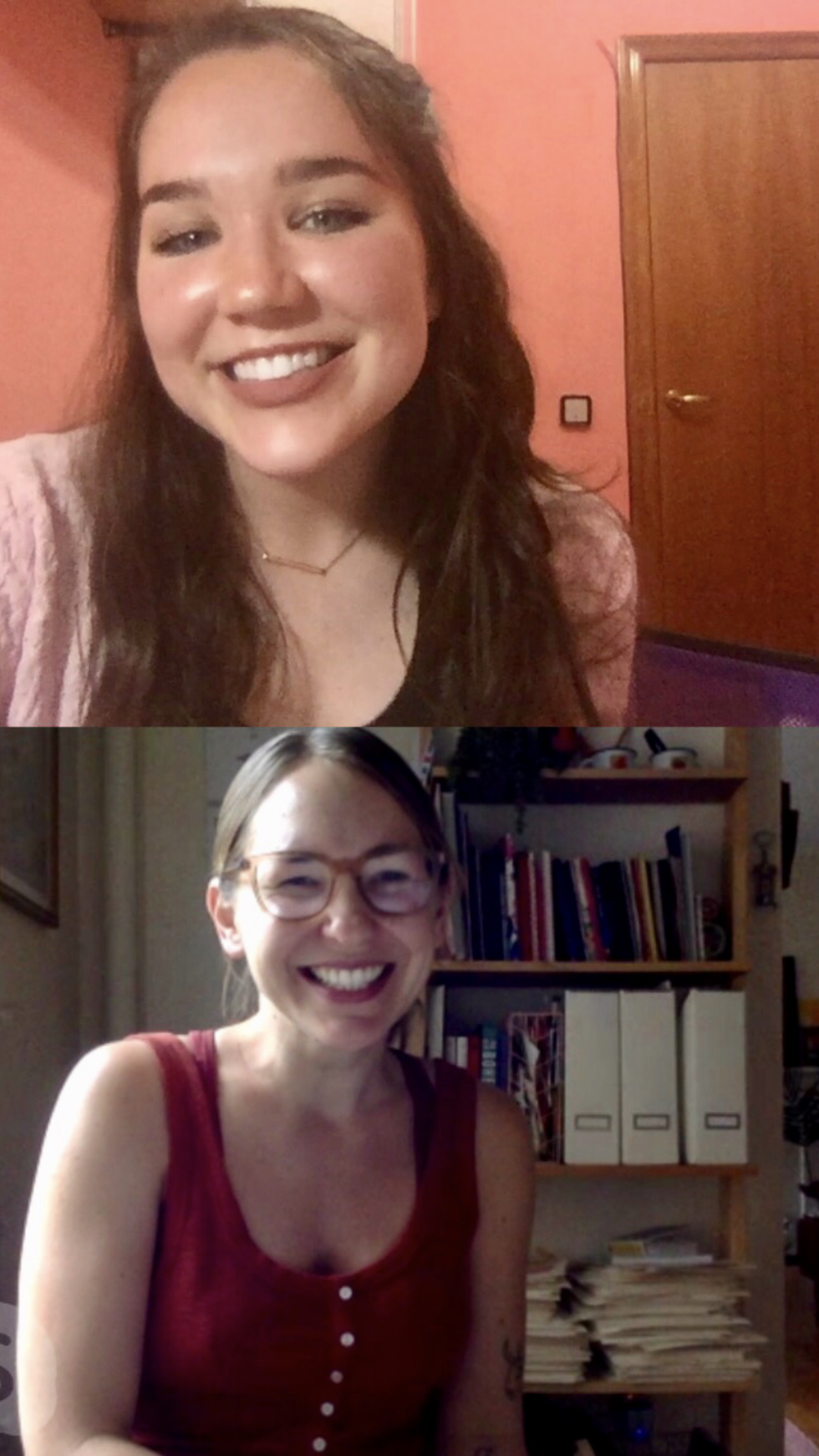 Riley Farrell
1. "Creativity must be in service to others."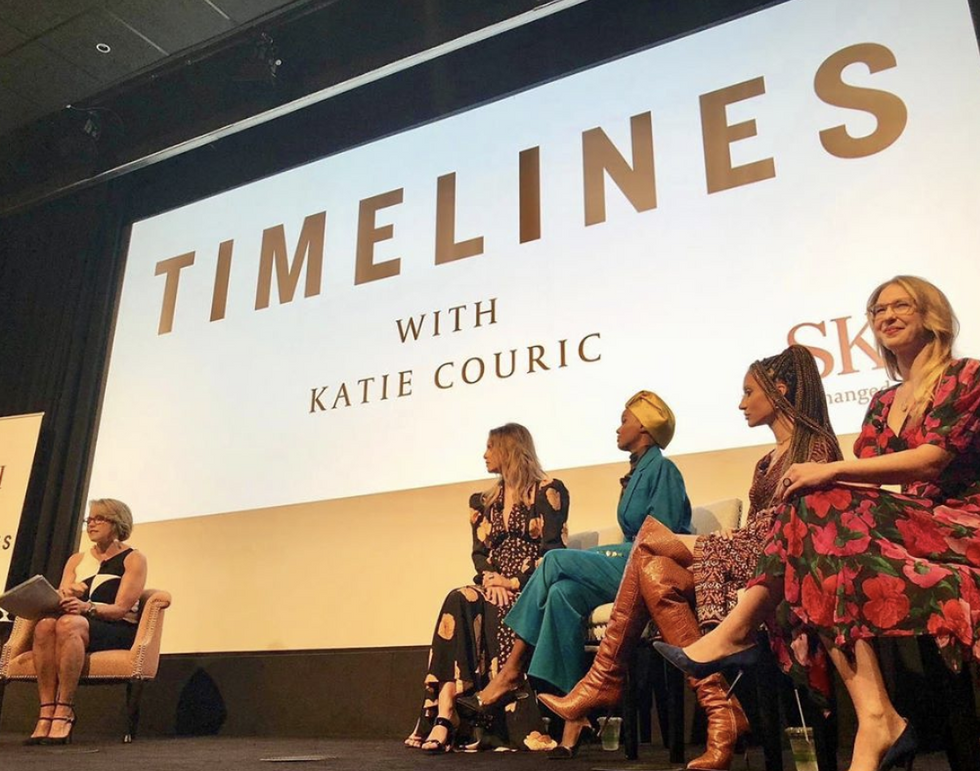 @bymariandrew
2. "Failing is indicative of trying."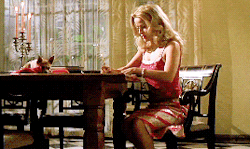 Giphy
3. "It is a burden to have talents - society doesn't value creative talents, so I never idolized my unconventional career."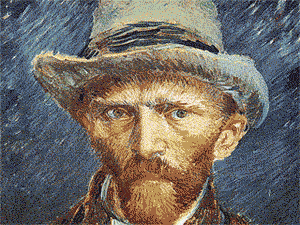 Giphy
4. "I had a sink or swim moment where I came to cross-roads: make life big or give up on it. After, I put everything I had into making myself happy."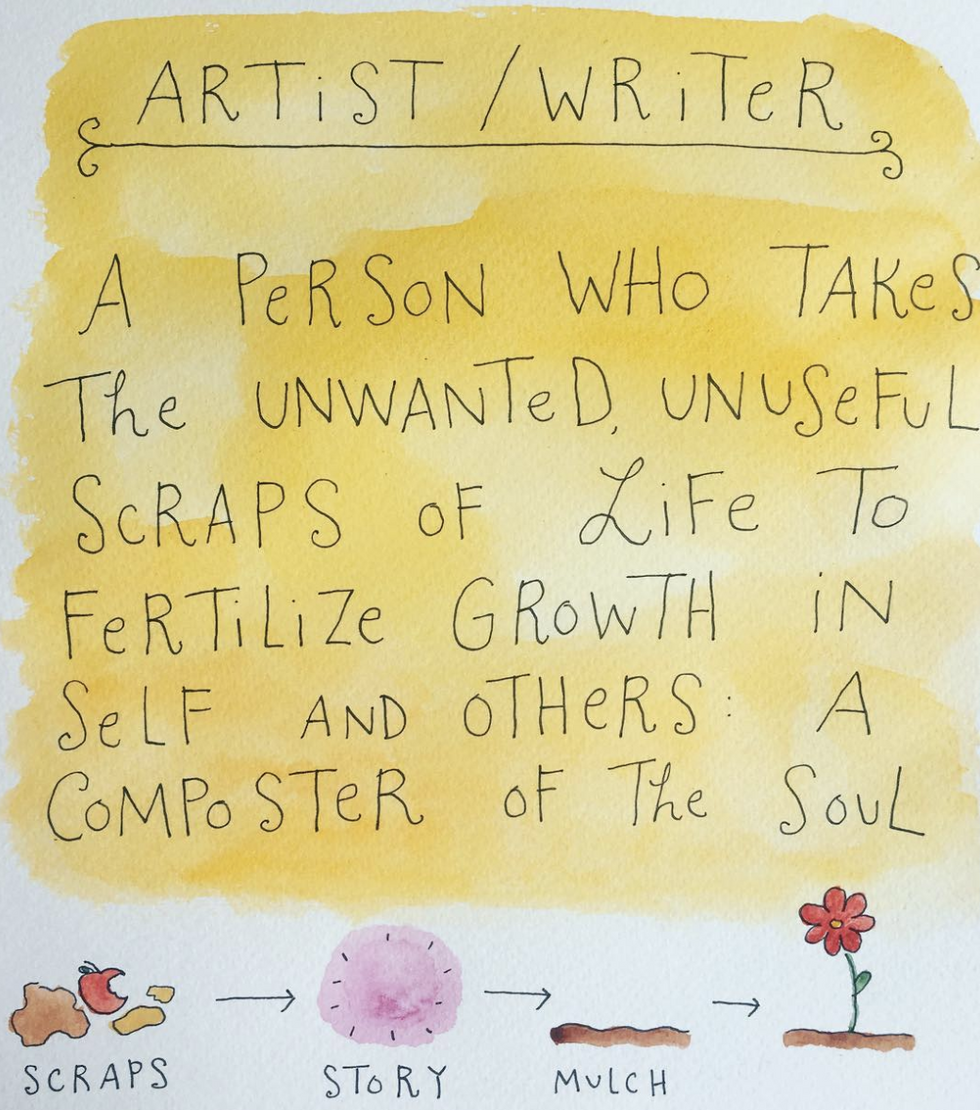 @bymariandrew
5. "I still think about what I want to be when I grow up."
6. "A calling is only good in so far as you help other people with your gifts."
7. "I feel younger now than I ever have because I have the lenses to see the possibilities of life."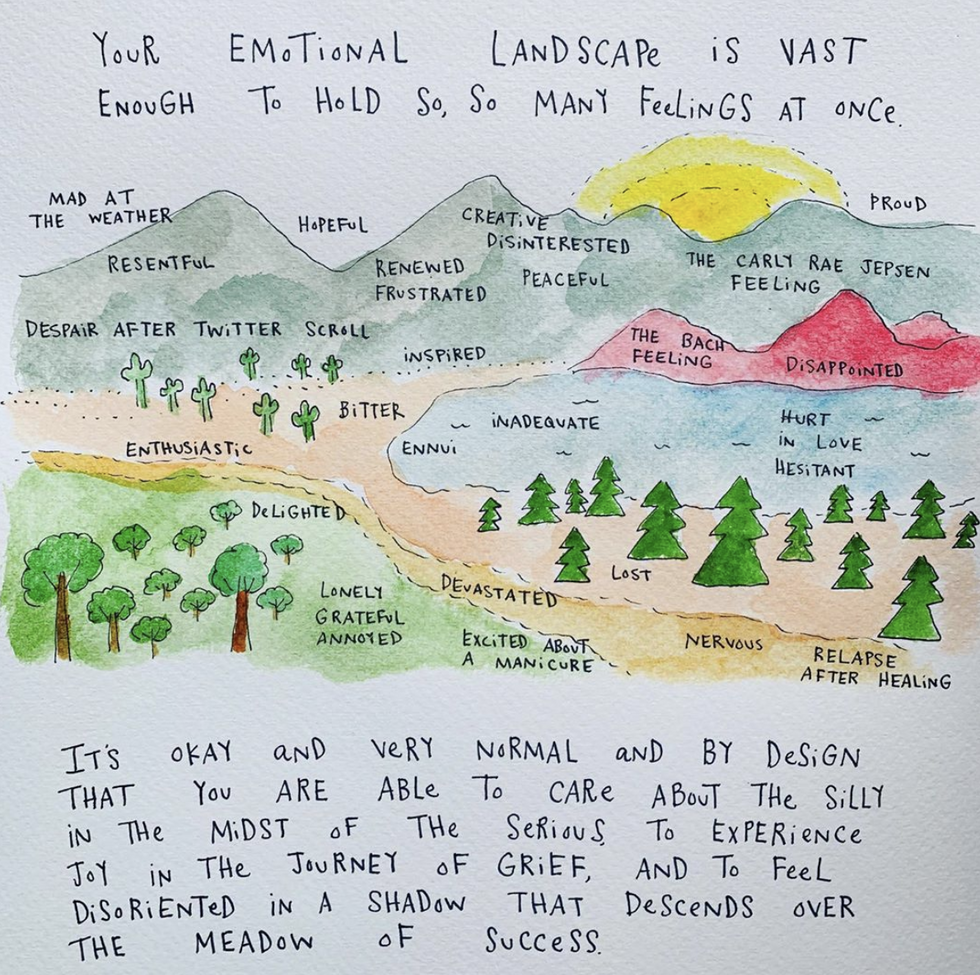 @bymariandrew
8. "When people talk about their dreams, they always revert to their careers. My dream is different. I want to have a garden, a cat, flowing dresses, and coffee."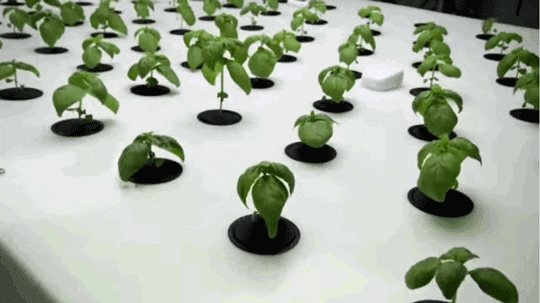 Giphy
9. "Not knowing exactly who you are is scary, but it is simultaneously a wonderful opportunity to enjoy getting to know you."
10. "Don't avoid hard things because the darkness contributes to a sustainable joy."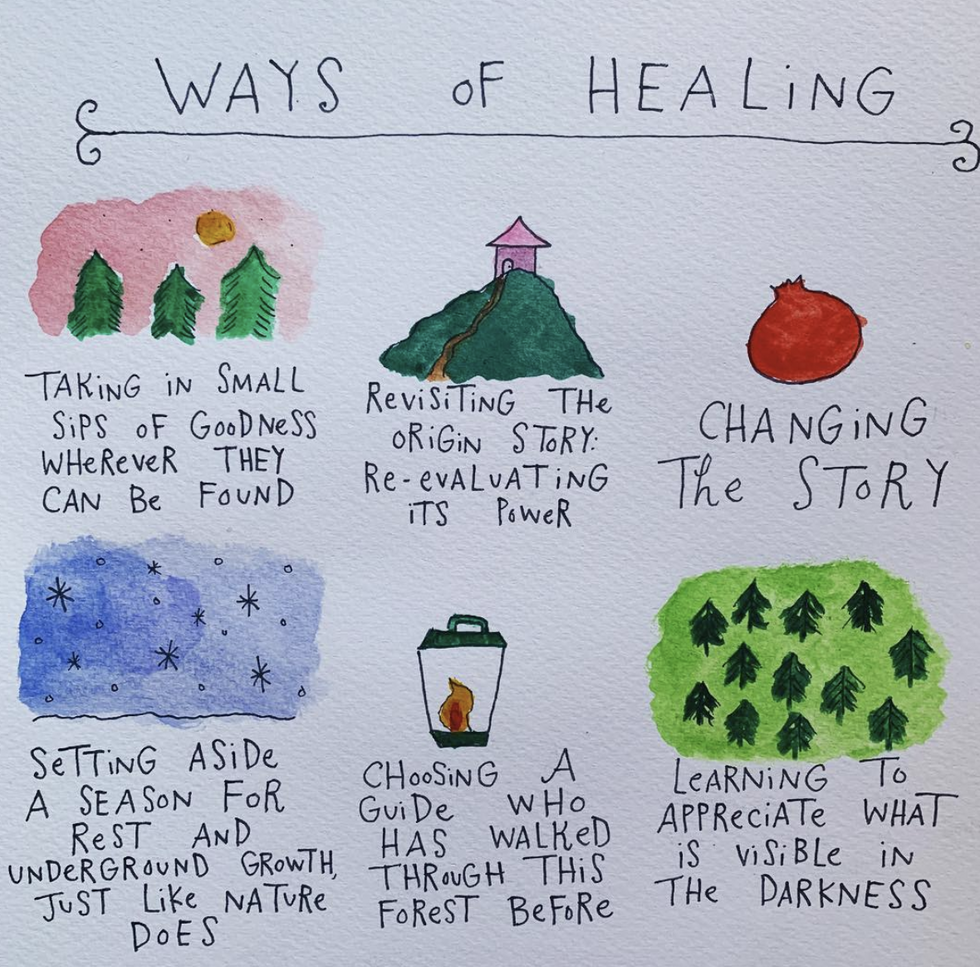 @bymariandrew
11. "Your roaring twenties are a decade to learn and experiment with who you are. People will let you explore yourself because no one expects much from people in their twenties. "
12. "Being sensitive is not bad."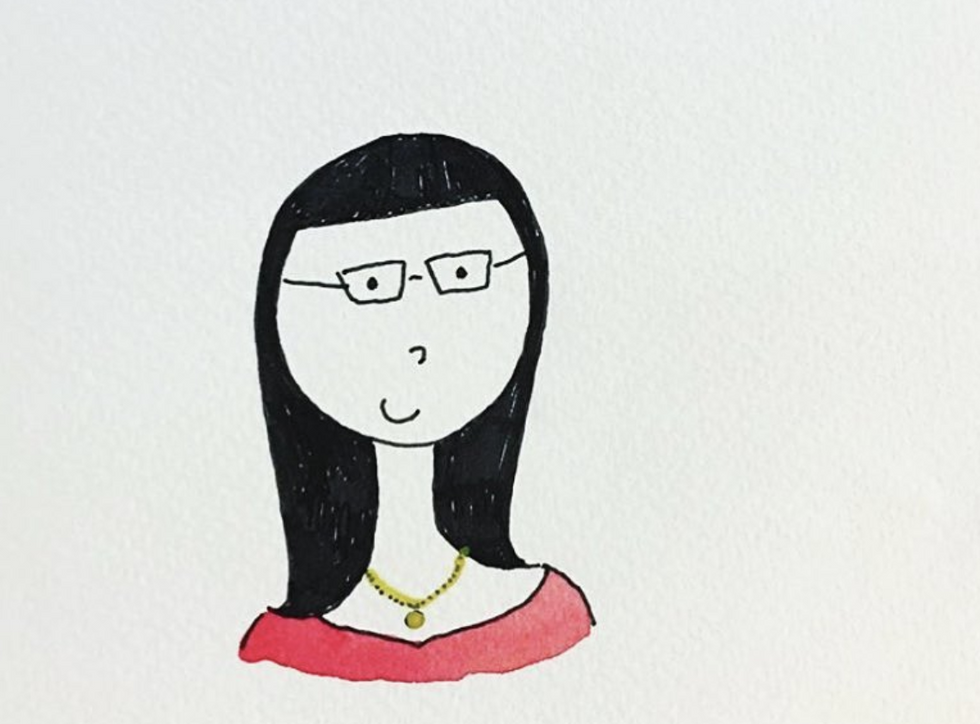 @bymariandrew
13. "I surround myself with people who appreciate the invisible, important stuff."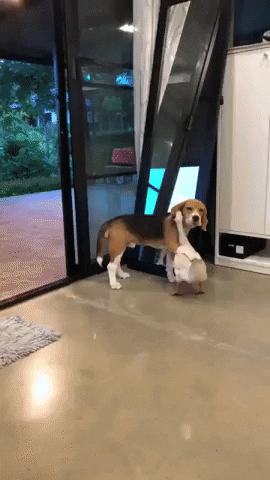 Giphy
14. "The music I create to is a part of my process. Support female songwriters...shoutout to Kacey Musgraves."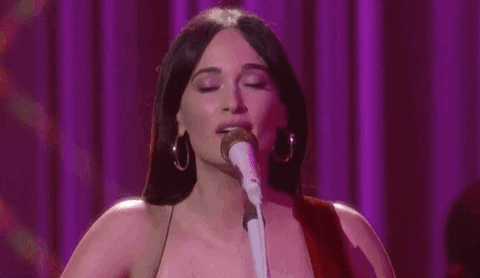 Giphy
15. "Social media can't reject you."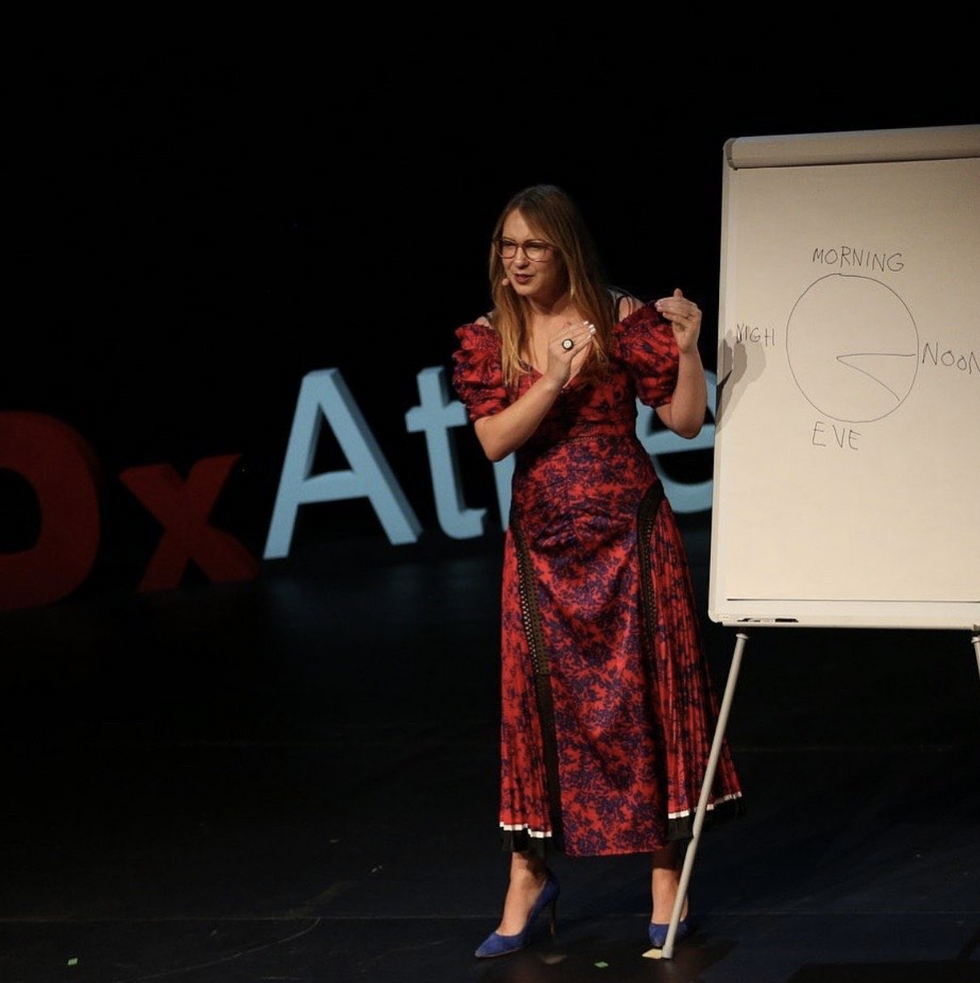 @bymariandrew
16. "Don't date anyone you wouldn't want to be."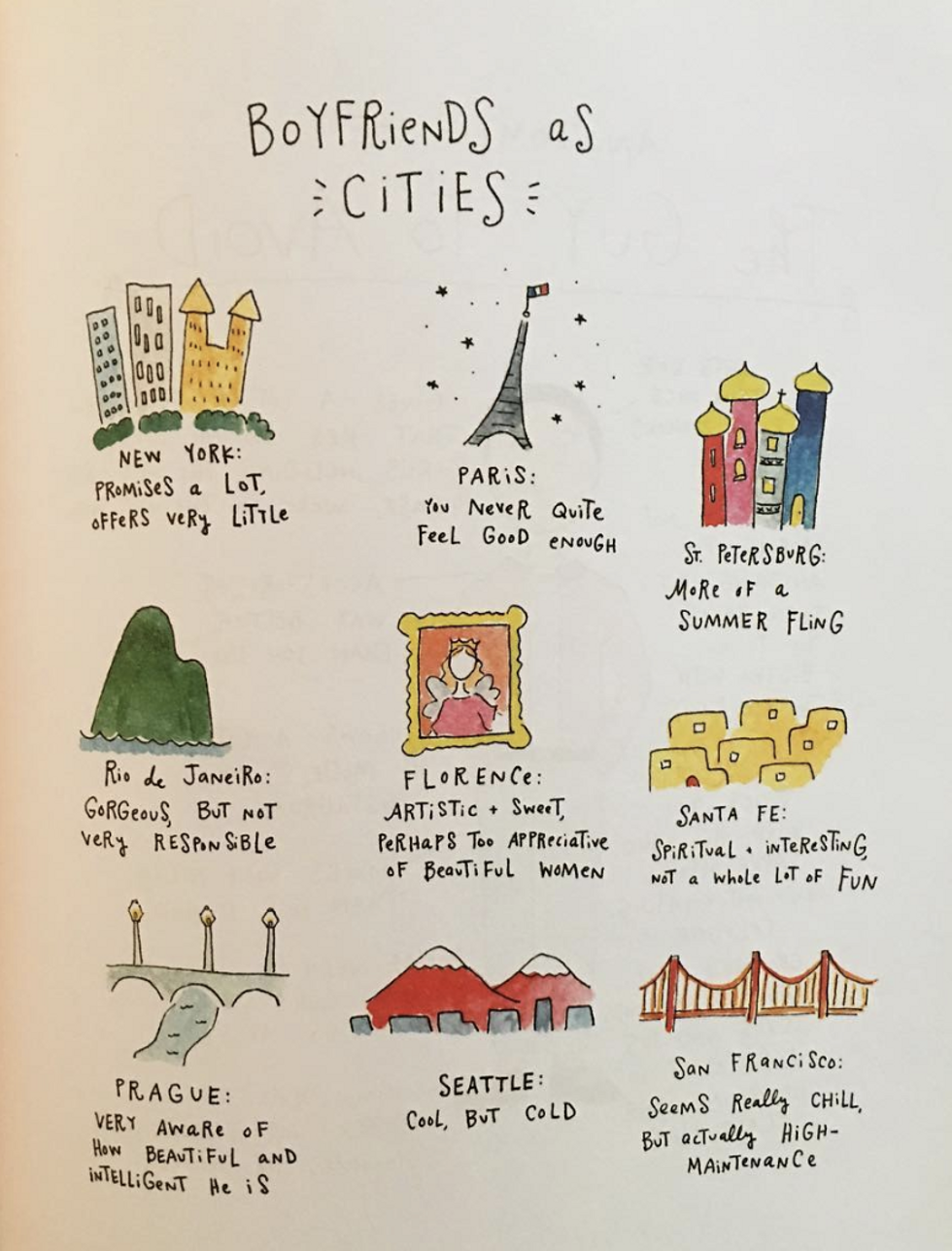 @bymariandrew
17. "It is radical to invest in friendships, but the thing I am most proud of is my friendships."
18. "Even though women are typically conditioned for approval of anyone, but don't make a non-respectable human your partner."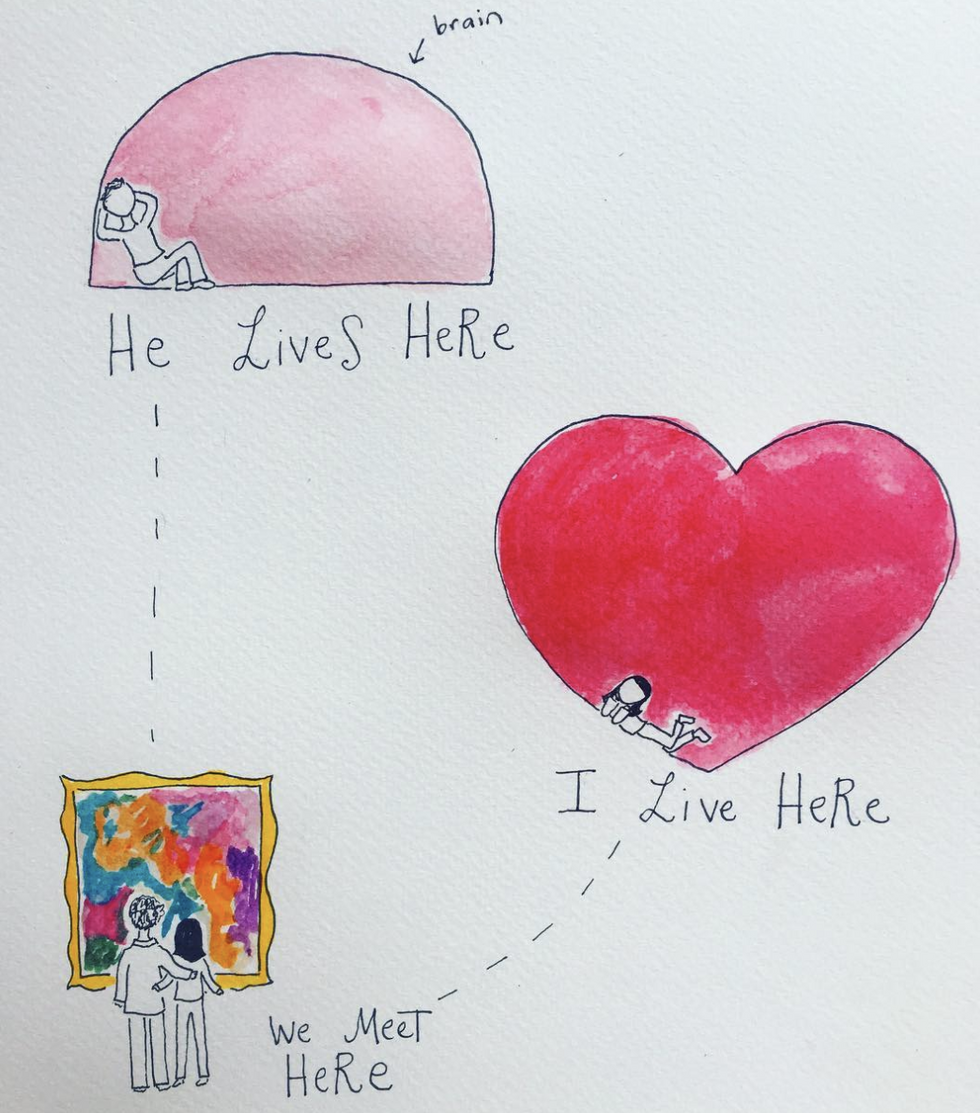 @bymariandrew
19. "Find something to appreciate every day."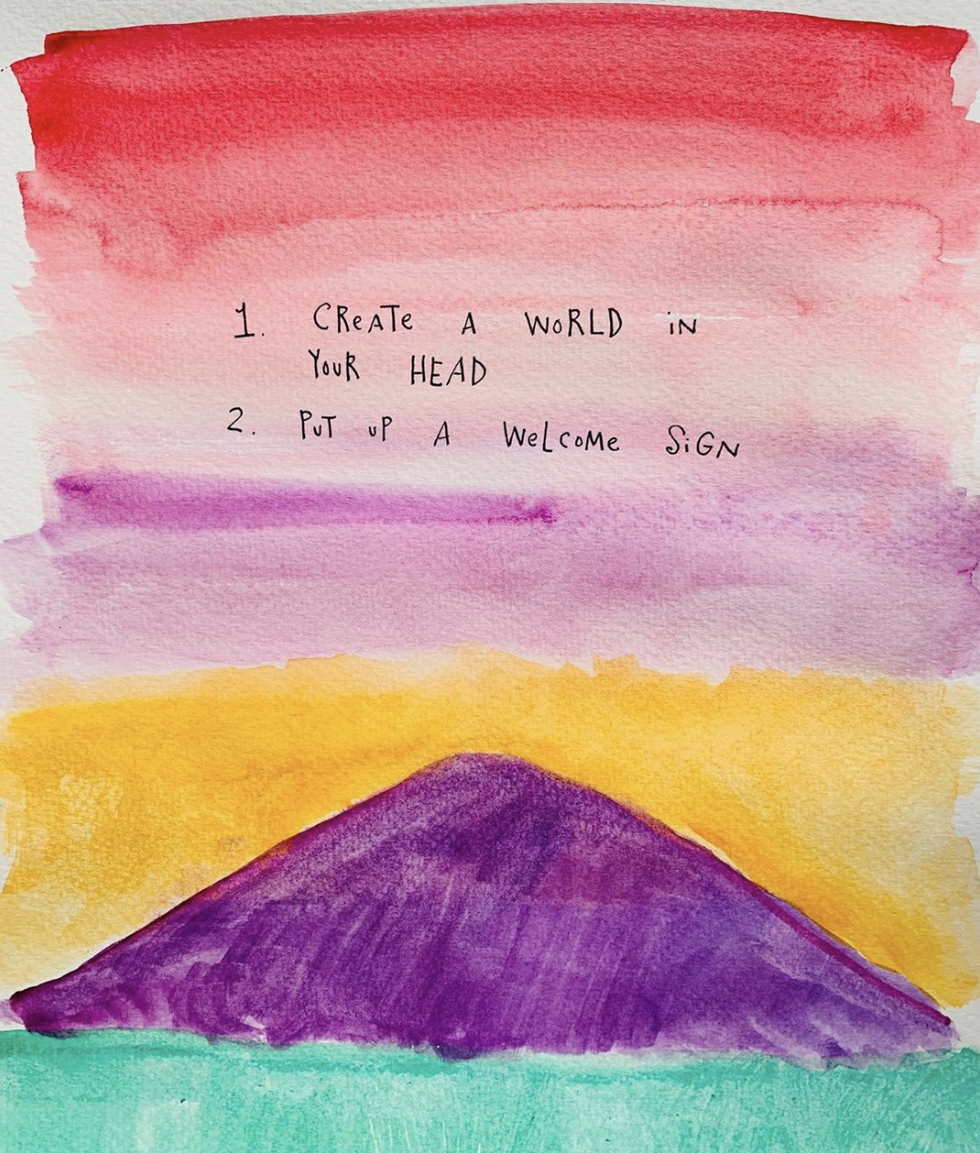 @bymariandrew
20. "I get joy from my environment. I live in a city, which harbors so much of humanity in one place."
21. "New York City is misunderstood; it is the friendliest place I've ever dwelled."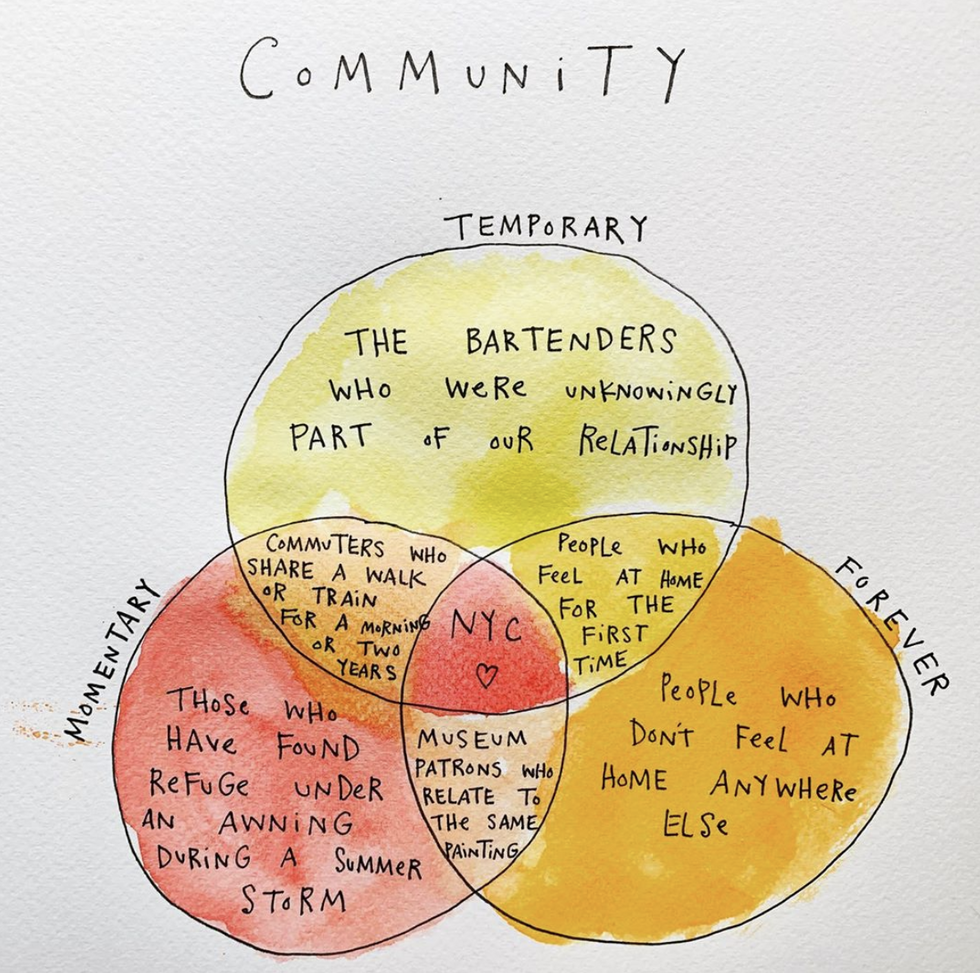 @bymariandrew
22. "If you are misunderstood, that is fine. The way in which others perceive you is not your responsibility."
23. "People misinterpret vulnerability as advice-asking and attention-seeking."
24. "When we are sad, we have an inclination to immediately 'fix it', rather than sit in our melancholy. But we should be comfortable with our full range of emotions because there is beauty in everything we feel – not just happiness."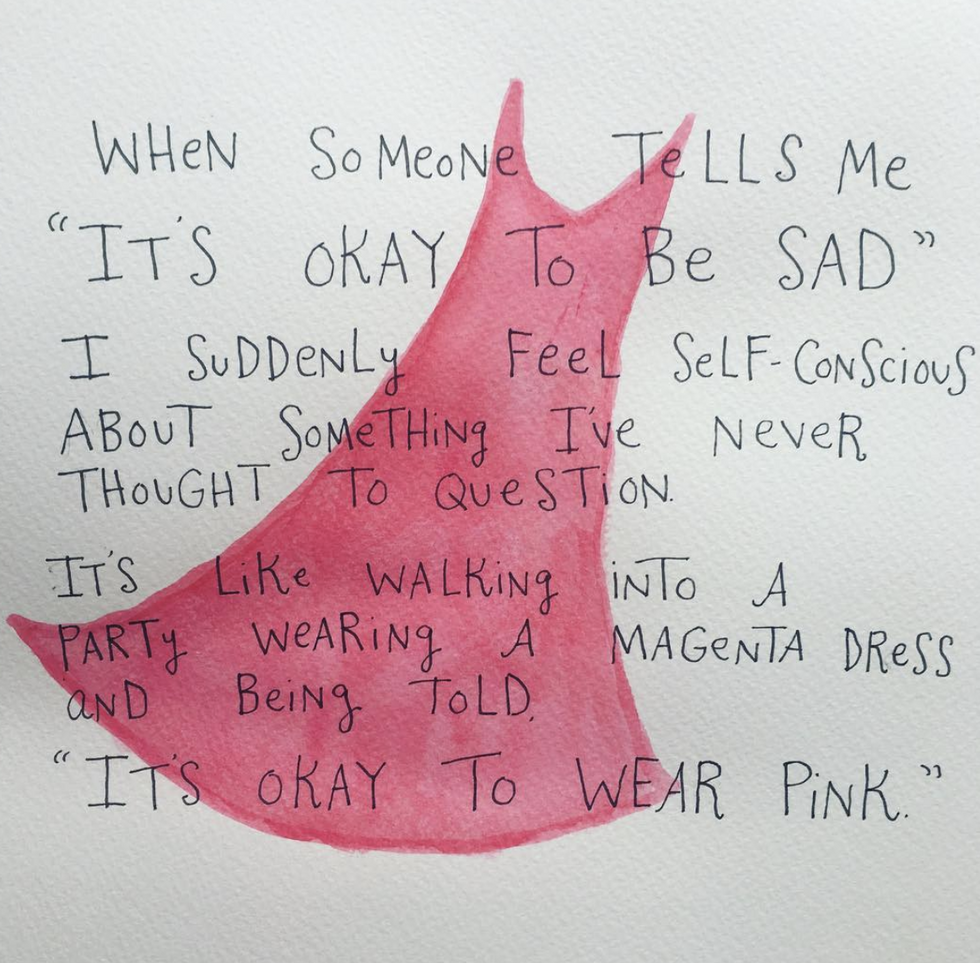 @bymariandrew
25. "Never post for an audience, maybe just post for yourself and your mom."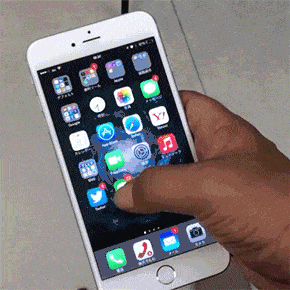 Giphy
26. "Reading reviews or comments is not helpful because they are not actually about me, the comments are about people's projection of themselves onto me."
27. "You can have a yellow aura, but, every once in a while, bath yourself in blue."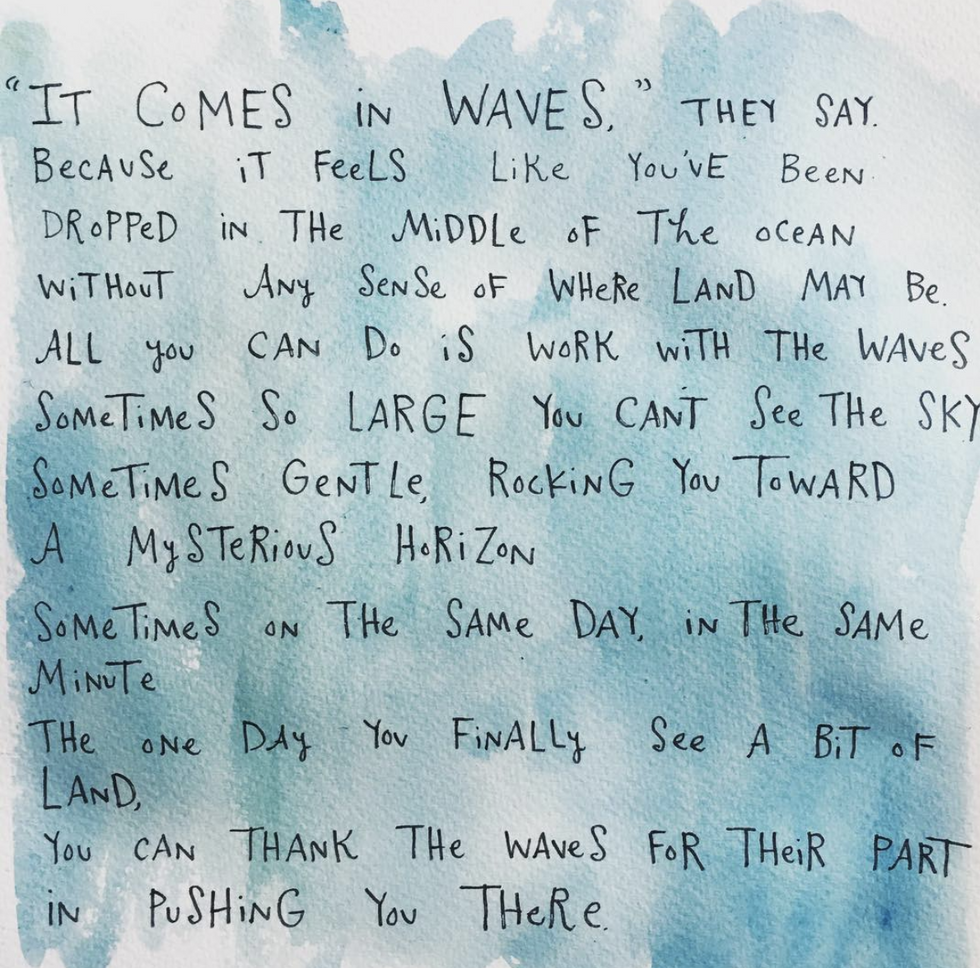 @bymariandrew
28. "Only that which is of loving service is allowed to and from your (psychological) shield."
If you can't get enough of the way in which this lady puts the chaos into order, you are in luck! Andrew has published works, including the massively insightful and well-received book, "Am I There Yet?". Additionally, now is the time to get hyped because she is currently working on the exciting projects of a new book and a television series - I know, the anticipation is palpable. Keep your eye out and you'll be a lucky witness to her newest aesthetics.