1. Every wannabe Slim Shady has a music video.
And because the OG's are so badass, they have mall cops in their videos.
2. The ski hill is made from industrial waste.
Cornwall has a ski hill in the middle of town, right behind Lowe's (formerly Walmart) which in and of itself is strange af. What makes it even worse/more hysterical is that it is made of garbage, pulp from Domtar and other industrial waste.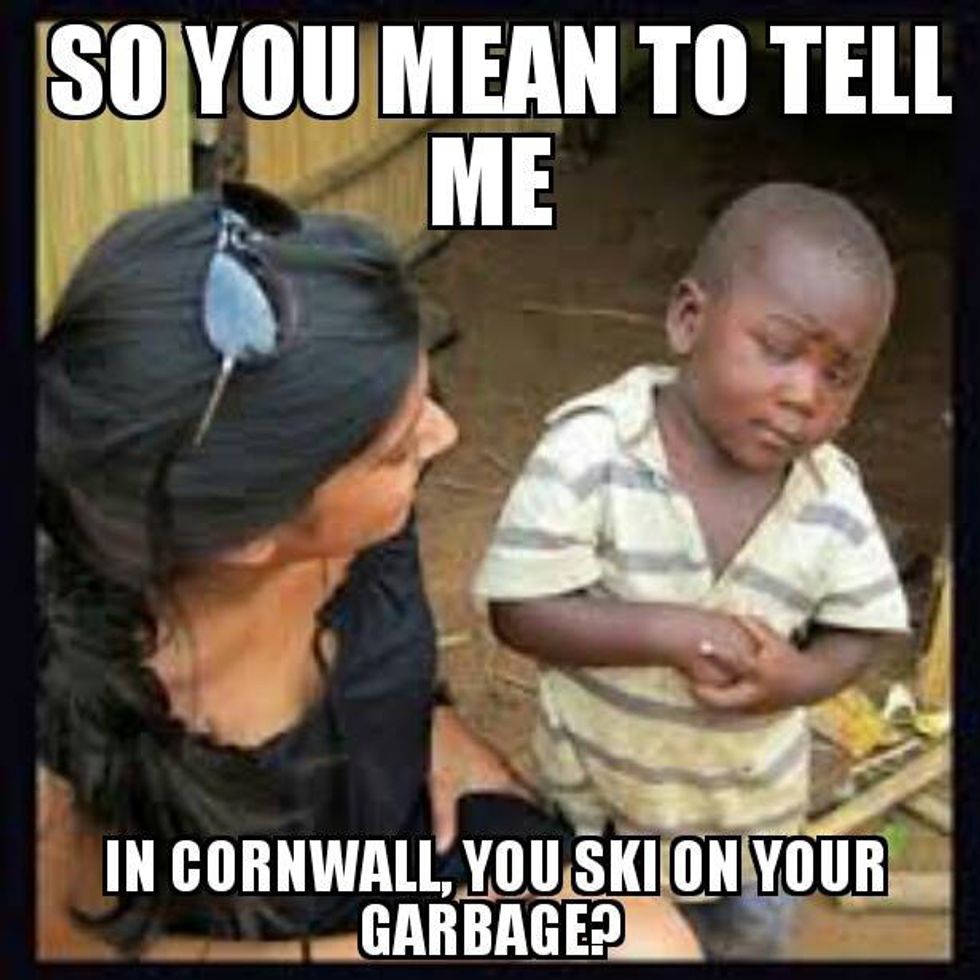 3. "Springtime in Cornwall" is it's own aroma.
Fill your senses with flagrant fragrant, musky floral smell of rotting garbage, with hints of seductive and soft sulfur, and notes of crow feces and homegrown marijuana.
4. The garbage crows in Cornwall are so revered, every basic white girl has them tattooed on.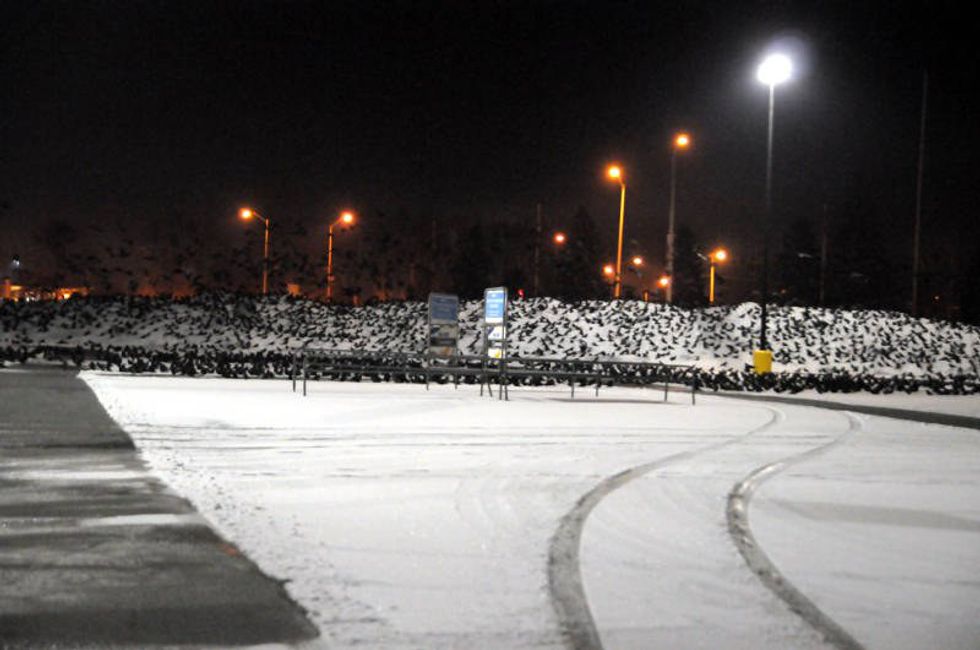 (yes, those are the crows resting)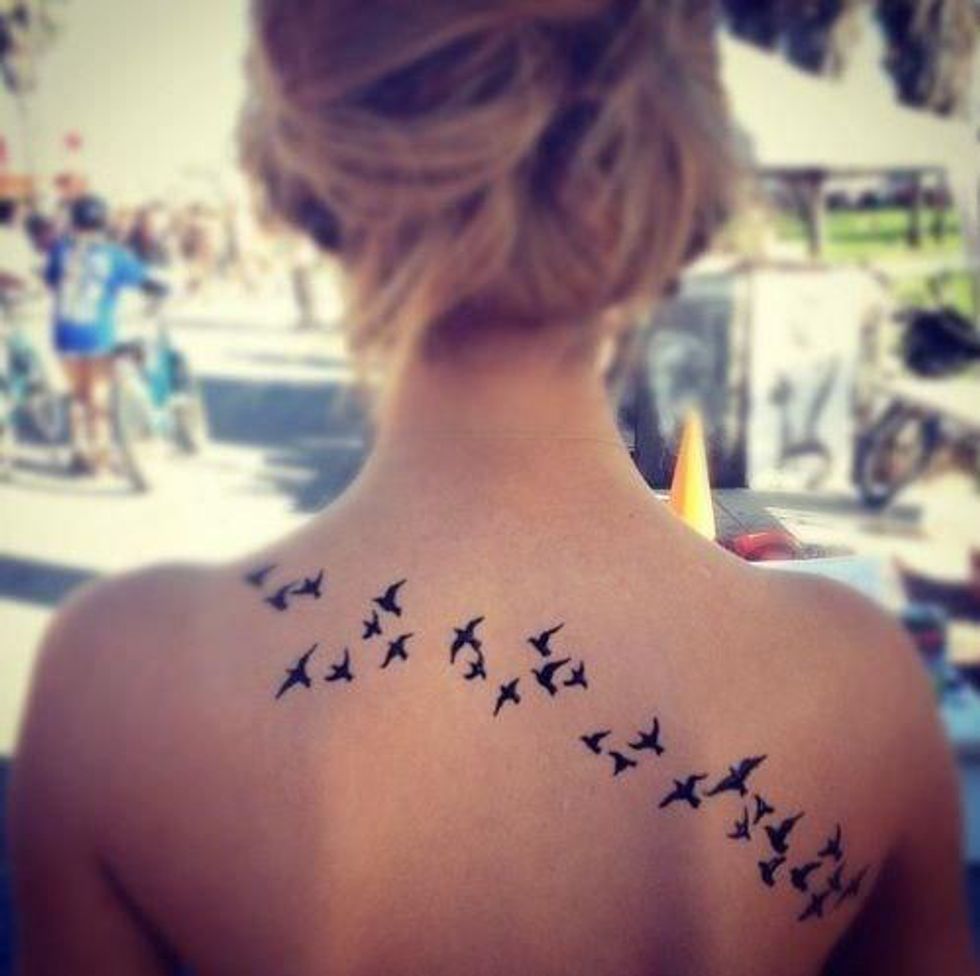 5. The Bar Scene blows.
Literally. Blow jobs in the bathrooms? Its happened.
The Glengarrian is like for people 30+ (mostly like 65+ though). Dekes is like 18 and under. Lola's is usually empty. La Maison is a Sunday and Wednesday karaoke night only kind of place. The Rendezvous is sketchy. Bills is tiny. The Vu is closed now (thank god!). Any others I forgot? Probably a good thing.
6. If you don't preach about Jesus at the 2nd Street Tim Horton's, you're a sinner.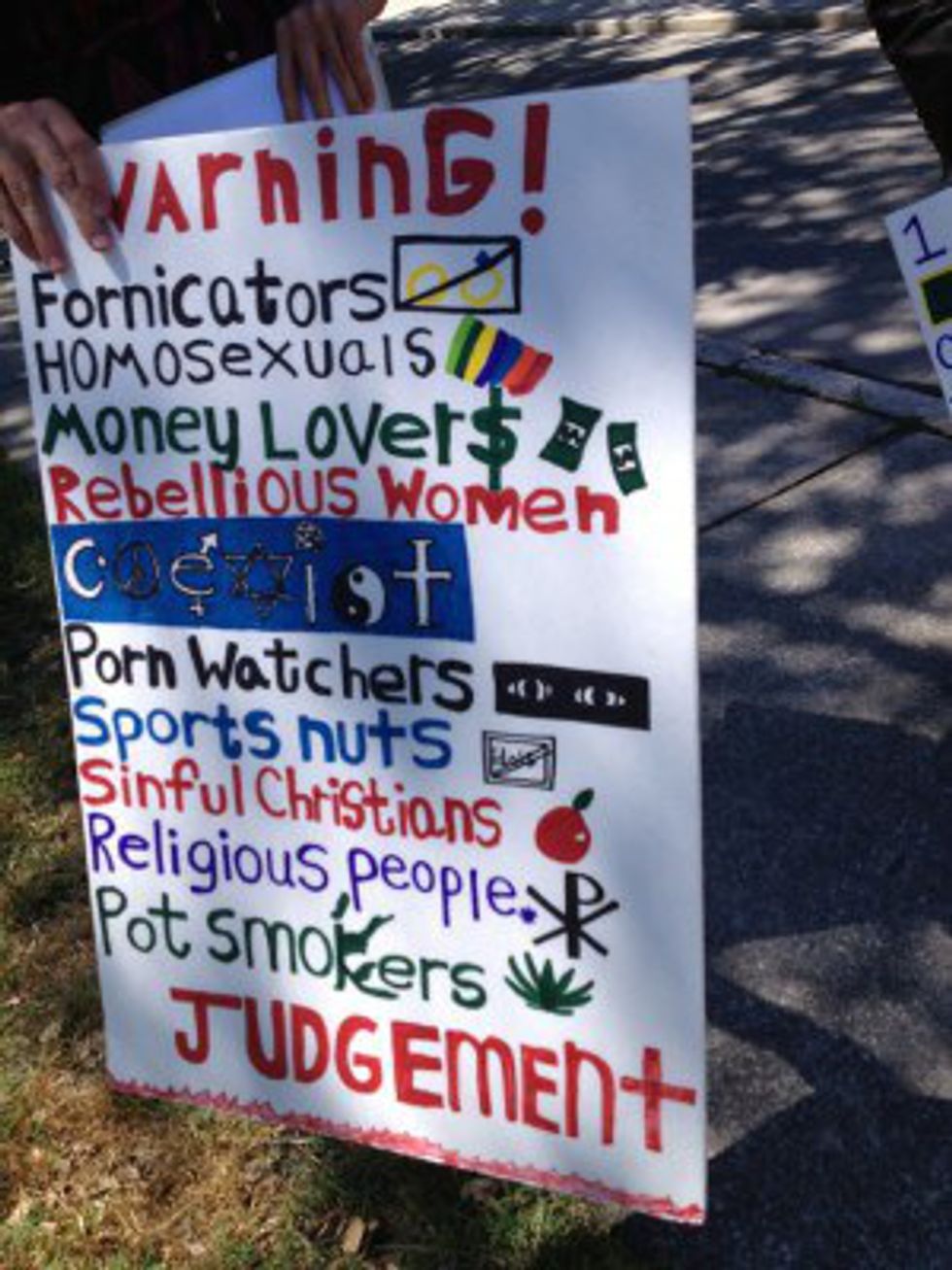 7. Forget garden gnomes, carts are the lawn ornament of choice.
If you don't possess a shopping cart in every color, how do you one up your neighbor?
8. For your health's sake, the Cornwall Square really wants you to take the stairs.
The escalator's broken again.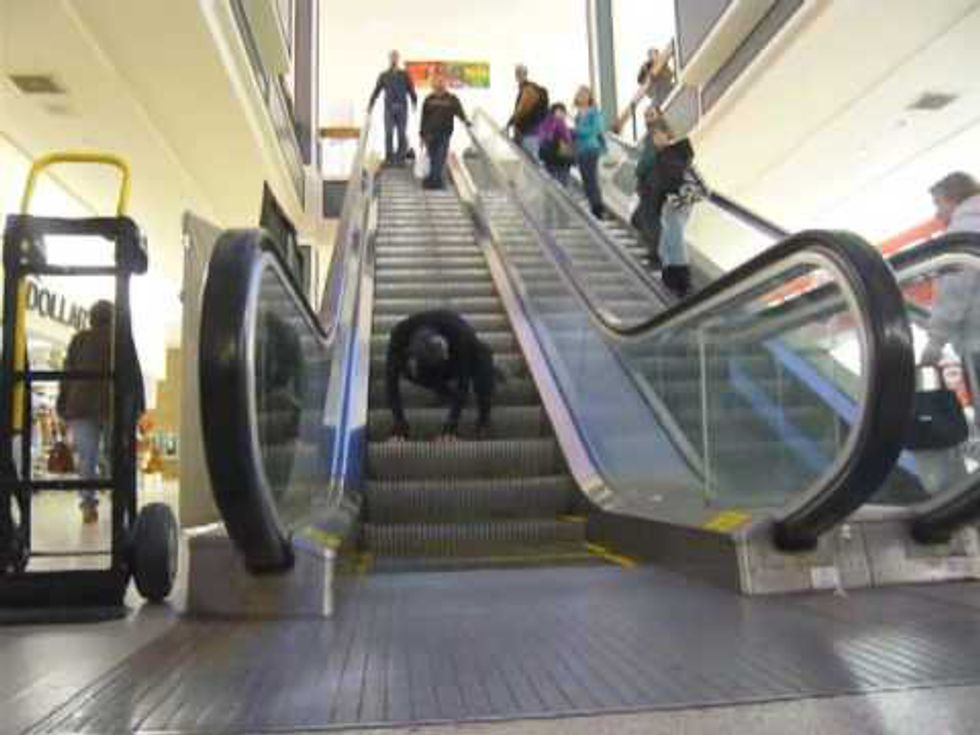 9. It hurt your soul a bit when the bridge was torn down.
Even if you've never crossed it, it still gave you the feels. Oh the pillar's coming down today? Better park my lawn chair on the Brookdale sidewalk.
10. Guns and drugs were pedaled through everyone's favorite shawarma restaurant, which coincidentally is right across from the police station.
And it took them how long for them to bust the place? The shawarma was so good, they needed assault rifles to protect their recipe, which apparently contained cocaine.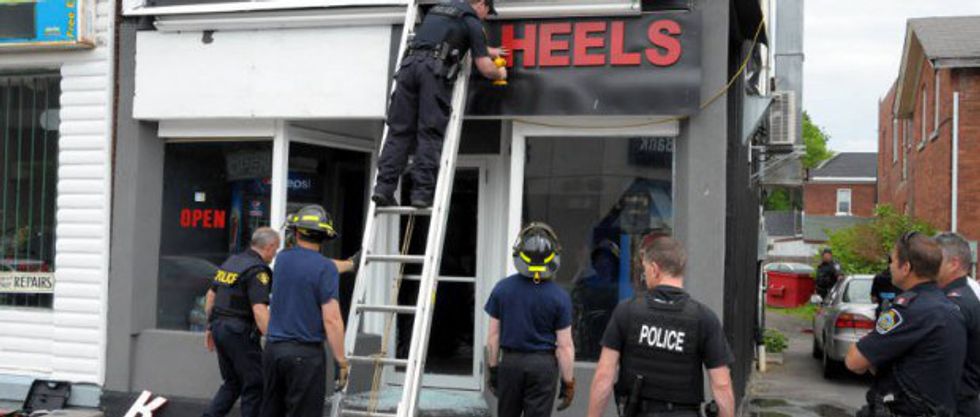 11. "Kay, so you're telling me I have to hit this blinker thingy when I want to turn or merge lanes?"
Yes. For the love of god, use your turn signal.
12. Want to join a cult? Join the gym.
I'm not saying Caveman Strong and Quest are cults, but according to Webster's Dictionary:
"Cult: /kəlt/ 1. a relatively small group of people having religious beliefs or practices regarded by others as strange or sinister. 2. a misplaced or excessive admiration for a particular person or thing."
*cough cough* paleo. *cough cough* only eating at certain restaurants that are owned by fellow gym-goers. *cough cough* crossfit. *cough cough* god complexes. *cough cough* anti-gluten.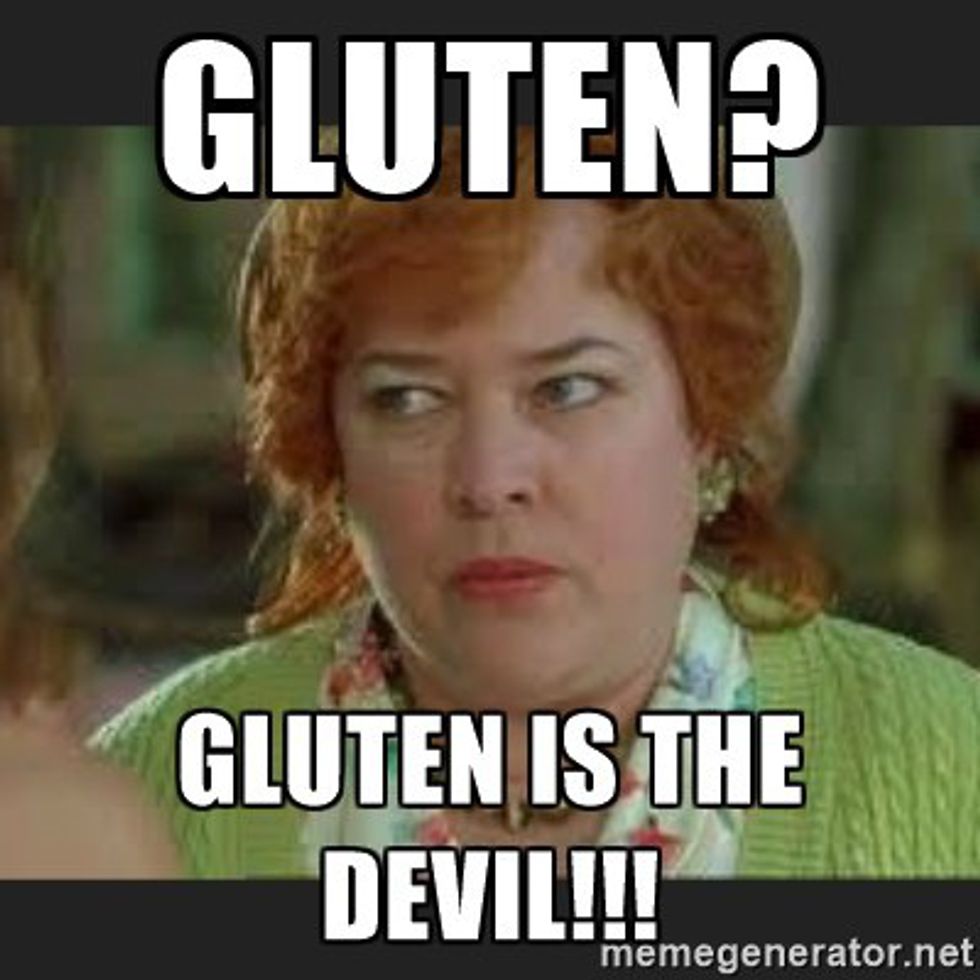 13. Honda Civics. Everywhere.
"What's that buzzing sound? Is that mosquitos?" No that's the engine of a Civic.
14. That being said, you probably own a "race car".
Know what "racecar" spelt backwards is? "You wish, bud."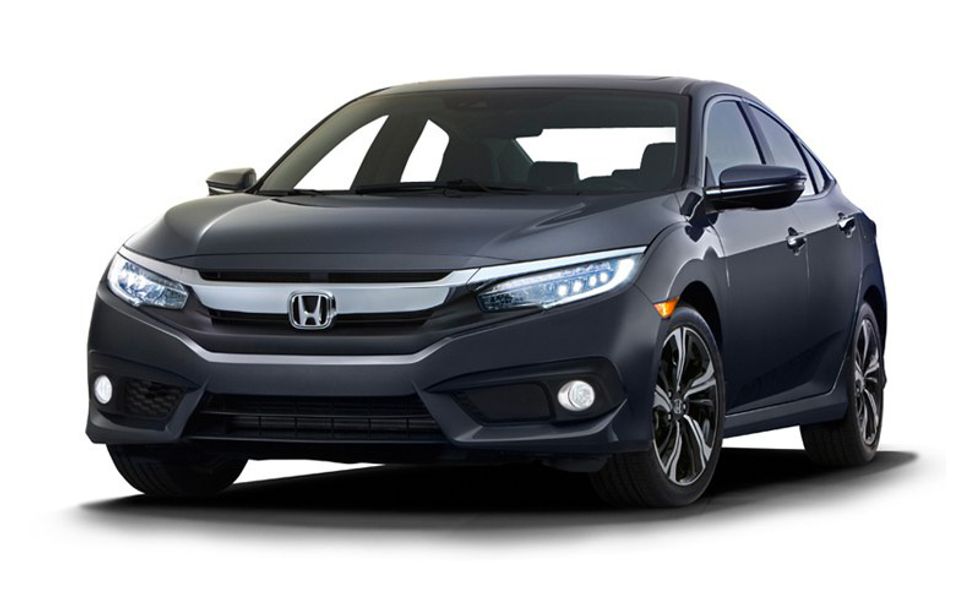 15. The Jehovah's Witnesses bombard the city each year.
Can I get a Witness!?!
16. Everyone has a story about Ryan Gosling. And has dated him, apparently.
Mind you, he looked like this when he lived here:
[rebelmouse-proxy-image https://media.rbl.ms/image?u=%2Ffiles%2F2016%2F07%2F05%2F636032976092592973-1876806093_tumblr_lvwy2kDdsi1r6aoq4o1_500.gif&ho=https%3A%2F%2Faz616578.vo.msecnd.net&s=252&h=fbafa75723616d7ed1d992f8709ae4938e087ffeb7e89503e296f2bebc733232&size=980x&c=4106719856 crop_info="%7B%22image%22%3A%20%22https%3A//media.rbl.ms/image%3Fu%3D%252Ffiles%252F2016%252F07%252F05%252F636032976092592973-1876806093_tumblr_lvwy2kDdsi1r6aoq4o1_500.gif%26ho%3Dhttps%253A%252F%252Faz616578.vo.msecnd.net%26s%3D252%26h%3Dfbafa75723616d7ed1d992f8709ae4938e087ffeb7e89503e296f2bebc733232%26size%3D980x%26c%3D4106719856%22%7D" expand=1]
17. The Vu had to prohibit sweatpants and dirty wifebeaters.

I'm sorry, I thought wearing decent clothes when you go out went without saying, but my bad.
18. People are always out and about in pajamas.
Did Cornwall have the world's largest slumber party, and I was just not invited? Rude.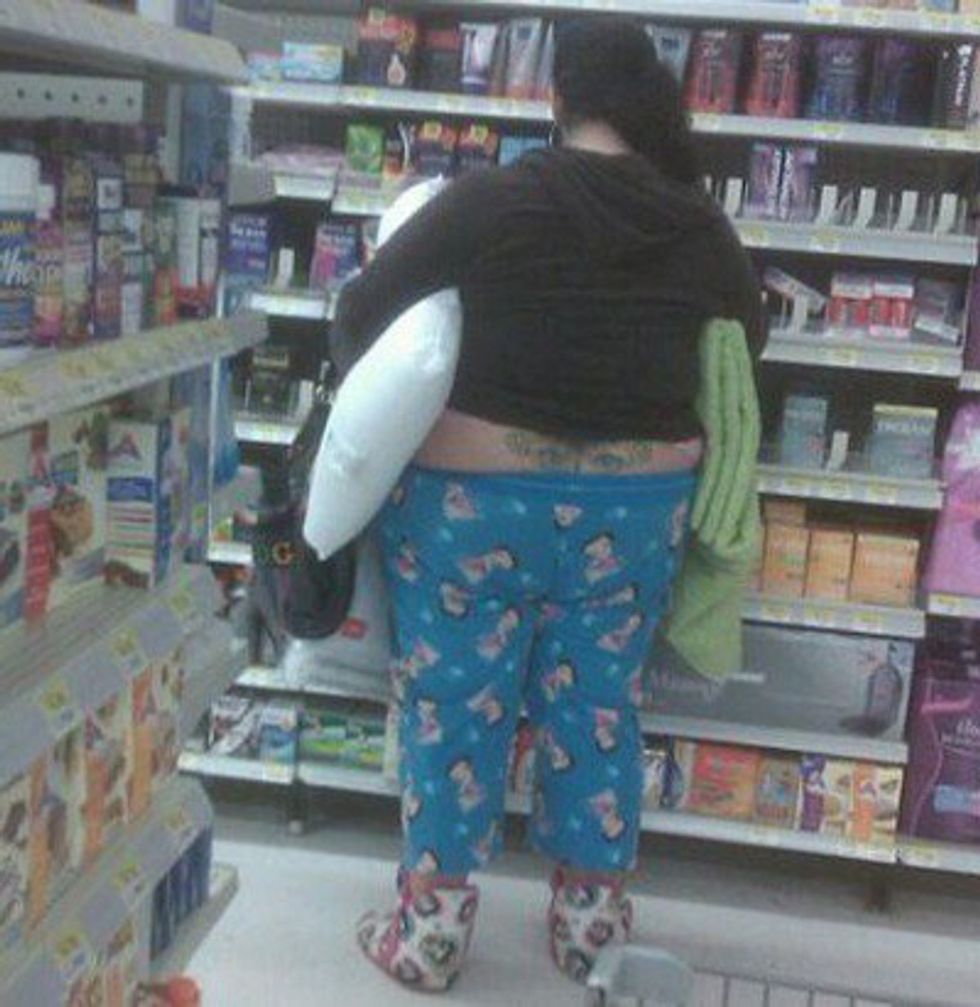 19. "He's cute." "So are his 6 kids."
"Wait, isn't he only 25?" "Uh, yeah." That being said, if you don't have 3 kids by 21, you're probably going to die alone.
20. Ribfest is more exciting than the Canada Day celebrations.

We all know it's true. Fireworks are great and all, but the fireworks in your mouth when you get some 'Bama or Texas style ribs? That's where it's at.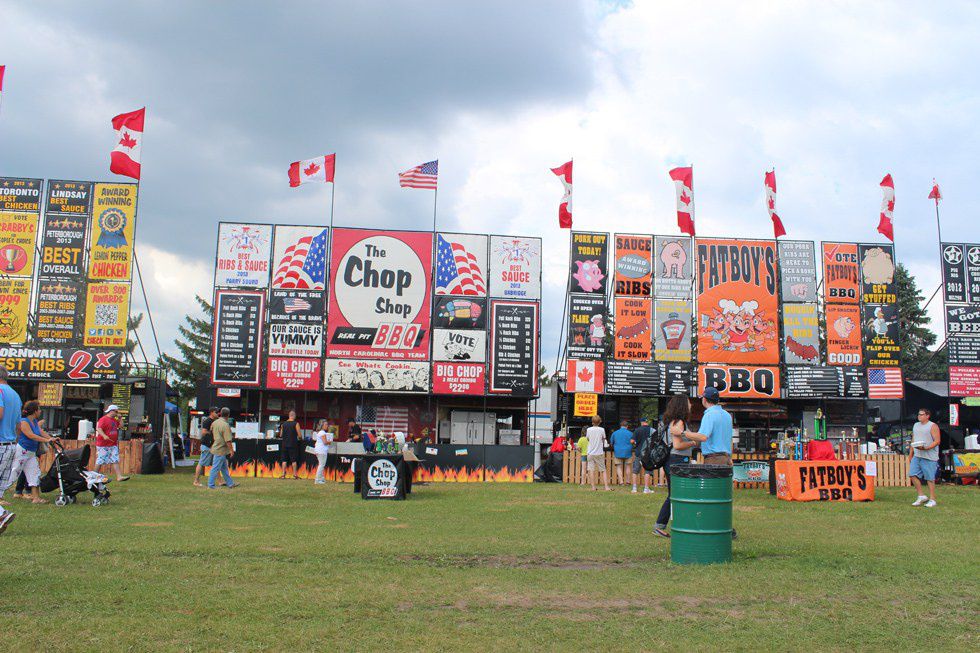 21. Your neighbor is most likely a dealer.

Have you ever wondered if you neighbor is a dealer? Does the whole apartment complex smell like cat pee? Like a skunk? Do they regularly break into your apartment and raid the fridge? Yeah, most likely a dealer.
22. You know people who were destroyed when the Frontiere burned down.
Rose in the Titanic, "Give me a lap dance like one of them French girls!"
Let's be real, it was either the jealous baby mamas that didn't want their men spending all their baby bonus there, or the owner had to do it because fire was the only way to sterilize the place.
[rebelmouse-proxy-image https://media.rbl.ms/image?u=%2Ffiles%2F2016%2F07%2F05%2F636032981180379615728458359_1297832123364_ORIGINAL.jpg&ho=https%3A%2F%2Faz616578.vo.msecnd.net&s=464&h=c924a31fb8cc1f2519fcae373d6f17ae736fe7576e3c32a42db24be55c083122&size=980x&c=691057177 crop_info="%7B%22image%22%3A%20%22https%3A//media.rbl.ms/image%3Fu%3D%252Ffiles%252F2016%252F07%252F05%252F636032981180379615728458359_1297832123364_ORIGINAL.jpg%26ho%3Dhttps%253A%252F%252Faz616578.vo.msecnd.net%26s%3D464%26h%3Dc924a31fb8cc1f2519fcae373d6f17ae736fe7576e3c32a42db24be55c083122%26size%3D980x%26c%3D691057177%22%7D" expand=1 original_size="1x1"]
23. "It's POO-TIN, not POO-TEEN!"

Those Americans and Western Canadians can stfu.
24. We loved Taco Bell, but it didn't love us back.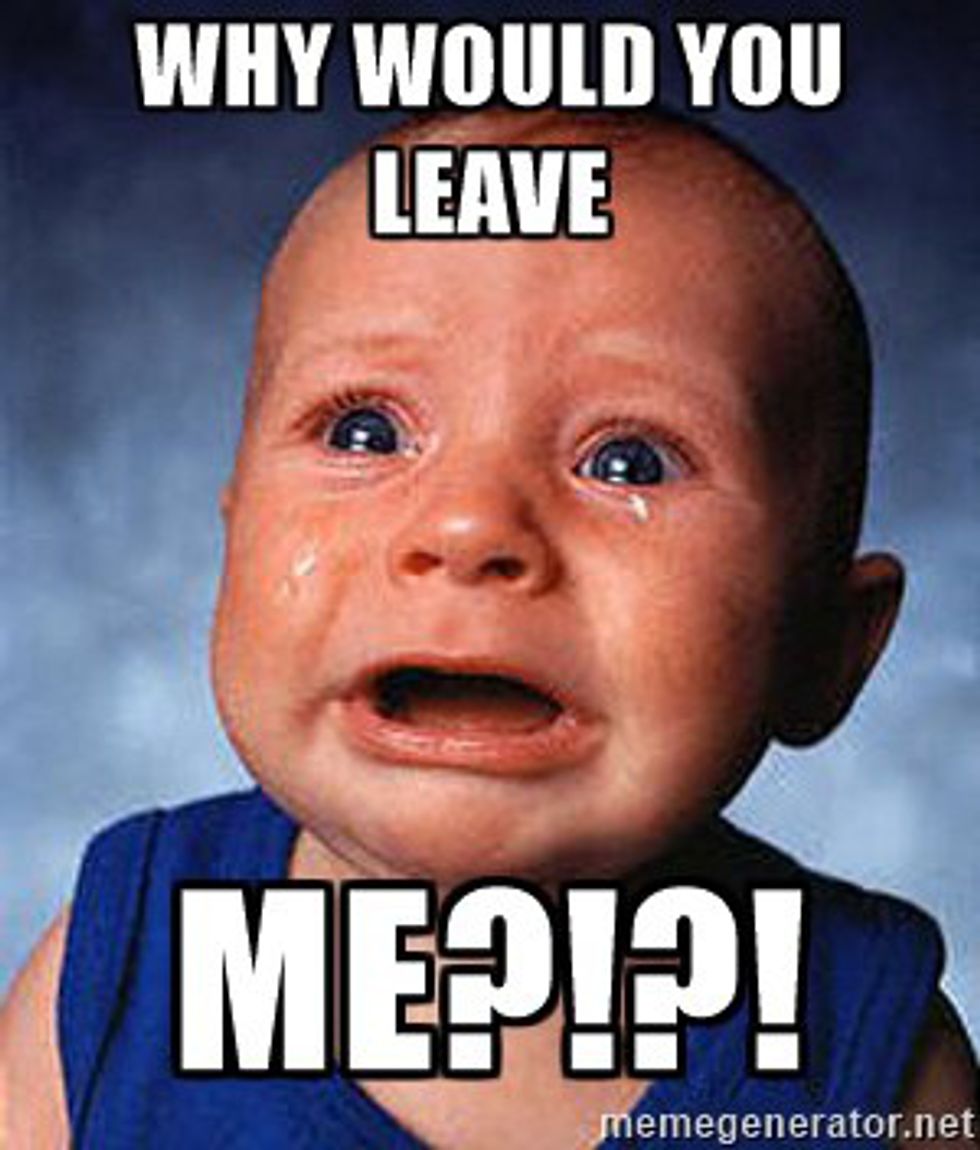 25. The only decent schools are Catholic.
But according to your last 3 baby daddies, you're not, so you have to slum it at CC or St. Whorence.
So there are the 25 Things People of Cornwall, Ontario know too well. It may have offended you. It may have made you laugh. It may have you packing your bags to gtfo of Cornwall. It's the rough truth of living here.