Finding Nemo is by far one of the most beloved Pixar movies of all time. With it's fun-loving humor and quality characters, it's hard not want to watch it time and time again while memorizing every single word in every single scene. Finding Nemo lovers have been left in the dark for 13 years now waiting for the story to continue, so thank goodness Dory finally got lost so that we are able to have the much longed for sequel! In honor of Pixar's brand spankin' new Finding Dory, here are 25 of your favorite Finding Nemo quotes to get you excited and screaming "Sharkbait! Hoo ha ha!"
1. "Just keep swimming."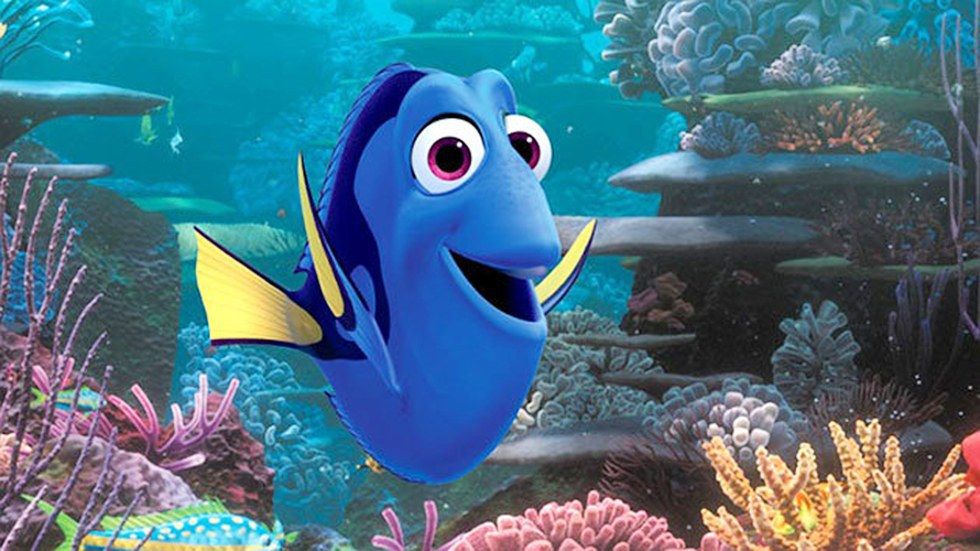 2. "Fish are friends, not food."
3. "I shall call him Squishy and he shall be mine and he shall be my Squishy."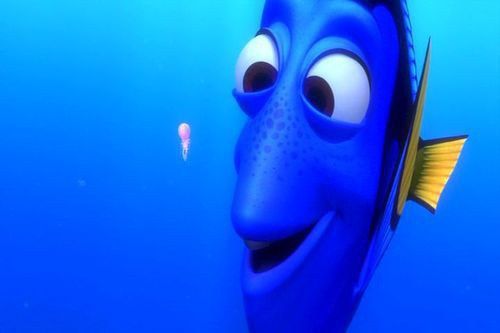 4. "Hey there, Mr. Grumpy Gills."
5. "MINE MINE MINE MINE!"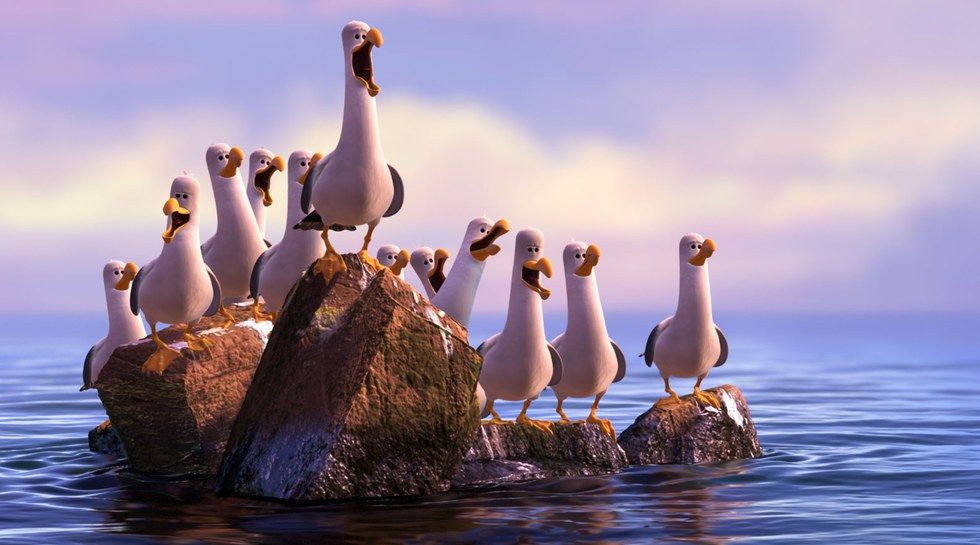 6." Saw the whole thing, dude. First you were all like "whoa", and we were like "whoa", and you were like "whoa...""
7. "P. Sherman, 42 Wallaby Way, Sydney."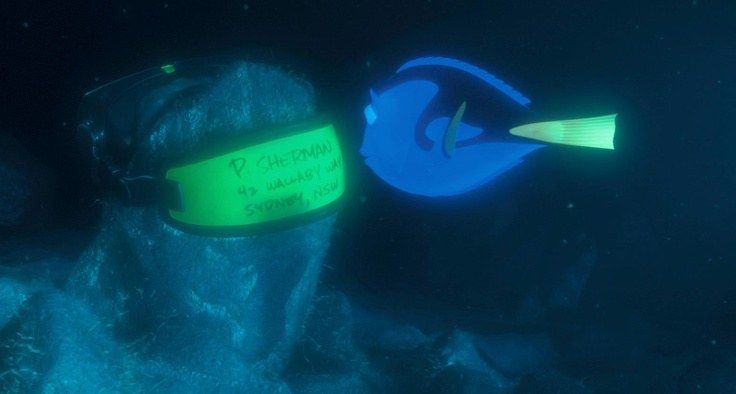 8. "Oh, look at me. I'm gonna touch the butt."
9. "He touched the butt."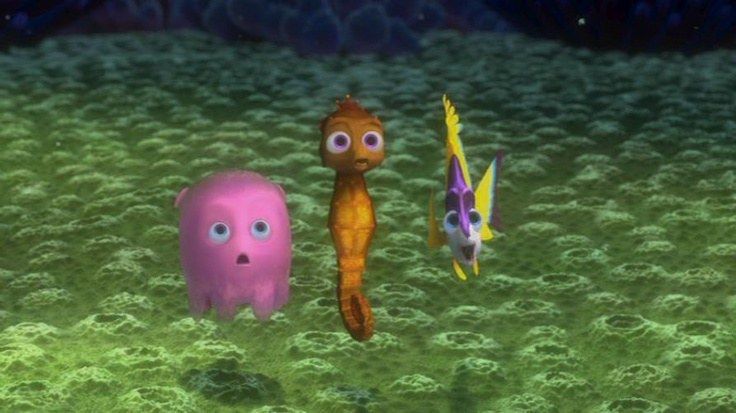 10. "Maybe he only speaks whale."
11. "I love games! Pick me!"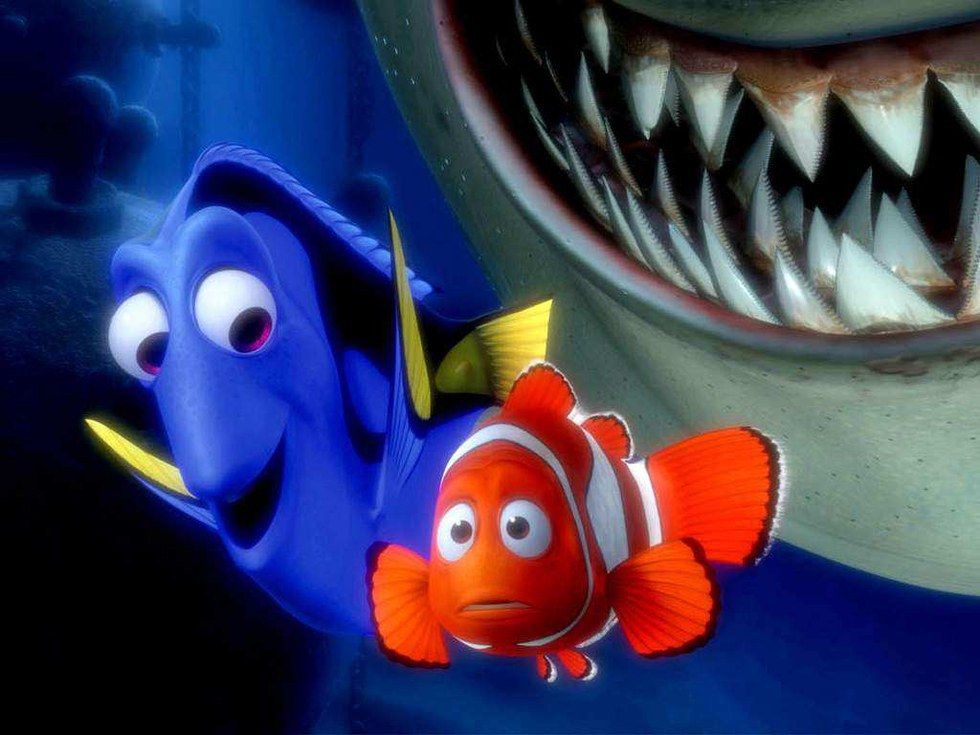 12. "Sharkbait! Hoo ha ha!"
13. "I suffer from short-term memory loss. It runs in my family... At least I think it does... hm. Where *are* they?"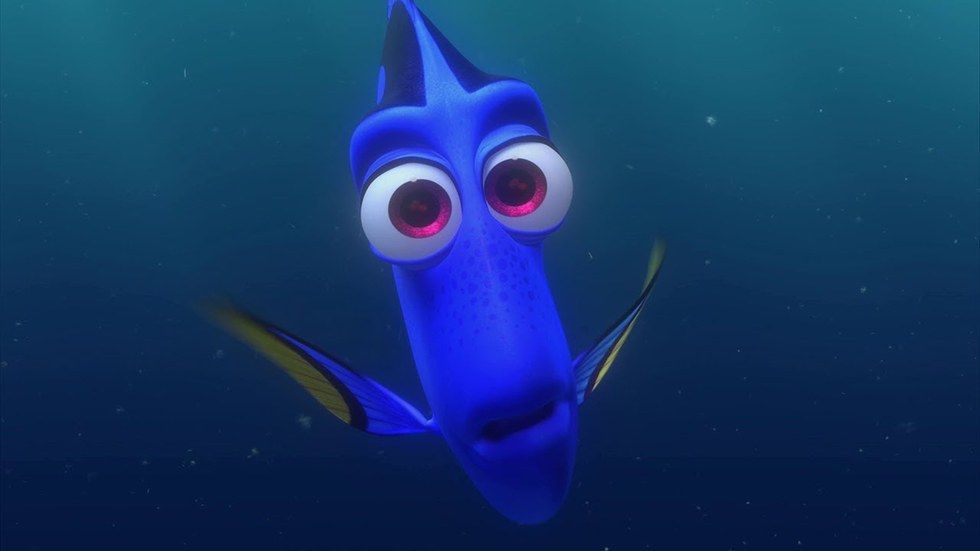 14. "To the top of Mount Wanna-hock-a-loogie!"
15. "They've just got to grow up som - THE DROP OFF? THEY'RE GOING TO THE DROP OFF? WHAT ARE YOU, INSANE? WHY DON'T WE FRY THEM UP NOW AND SERVE THEM WITH CHIPS?"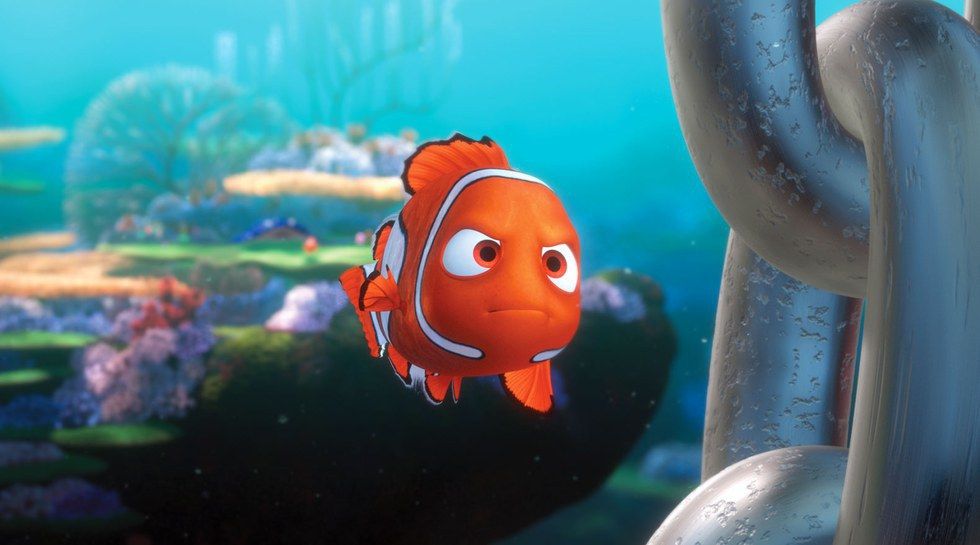 16. "You know for a clownfish, he really isn't that funny."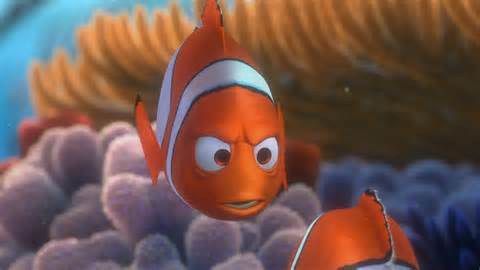 17. "If this is some kind of practical joke, it's not funny, and I know funny. I'm a clownfish."
18. "Nemo, newcomer of orange and white, you have been called forth to the summit of Mt. Wannahockaloogie to join with us in the fraternal bonds of tankhood!"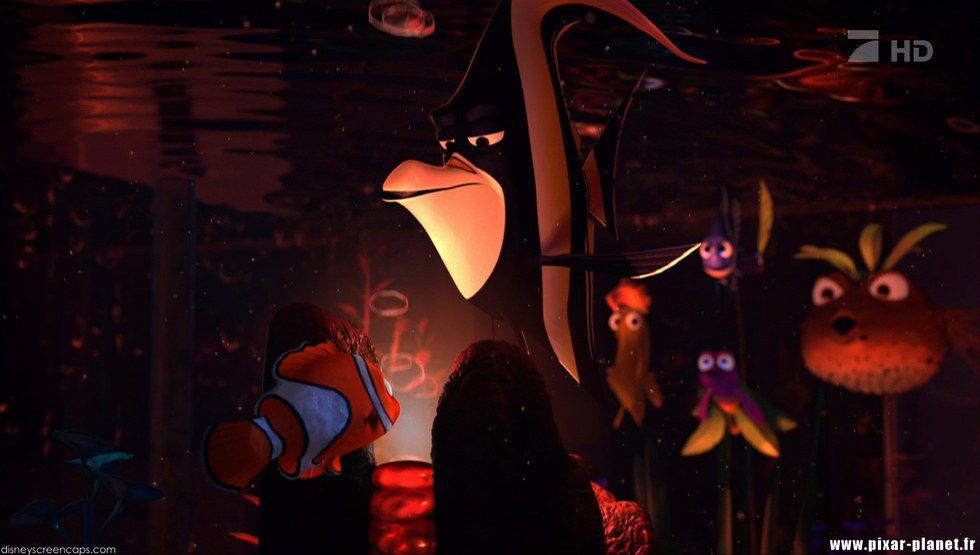 19. "An anemonemone. Amnemonemomne."
20. "Dolphins, yeah! They think they're so cute. 'Oh, look at me, I'm a flippin' little dolphin, let me flip for you. Ain't I something?'"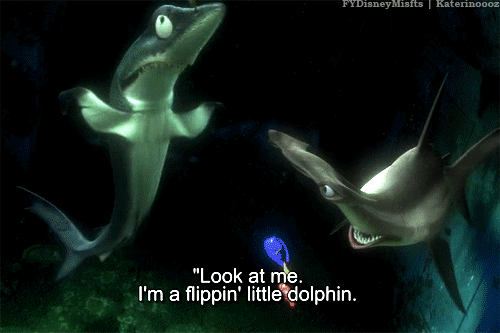 21. "Bubbles. Bubbles. My bubbles."
22. "You so totally rock, Squirt! So gimme some fin!"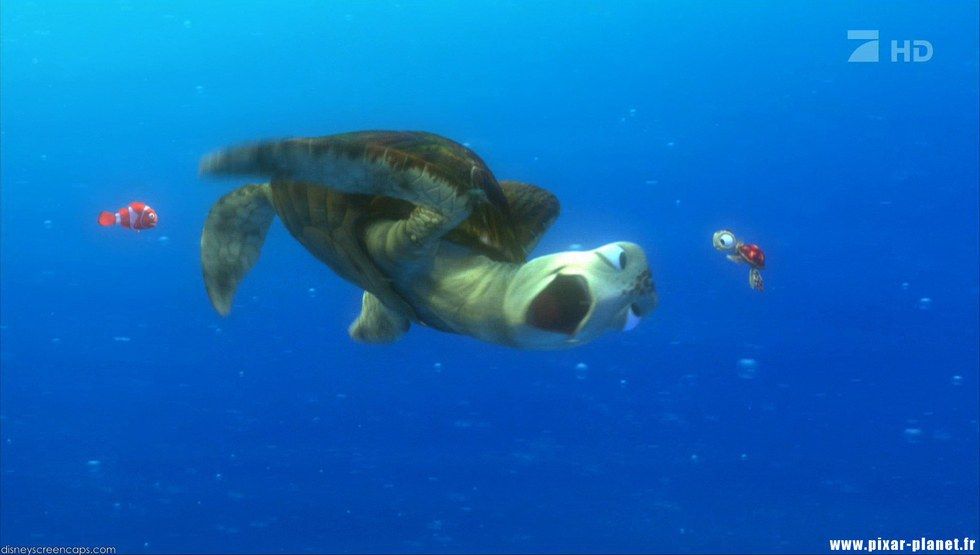 23. "Today's the day! The sun is shining, the tank is clean!"
24. "Excuse me? Whoo-hoo! Little fella? Hello! Don't be rude. Say hi."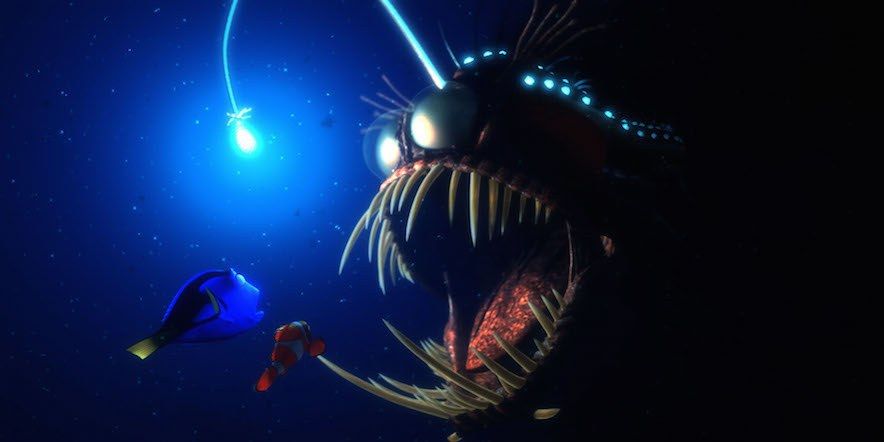 25. "Hey, look. "Esc-a-pay". I wonder what that means? That's funny, it's spelled just like the word 'escape.'"