Growing up in the public eye must be crazy, playing the same role for a decade must be nuts. But Emma Watson did it. Emma Watson, who played Hermione Granger in the "Harry Potter" series, is literally one of the coolest people ever.
1. As Hermione Granger, she told girls it was okay to be bossy, smart, and studious.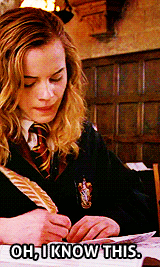 2. As Emma Watson, she's told girls it was okay to have opinions and to speak up.
3. She reminded the world that feminists can have boobs too.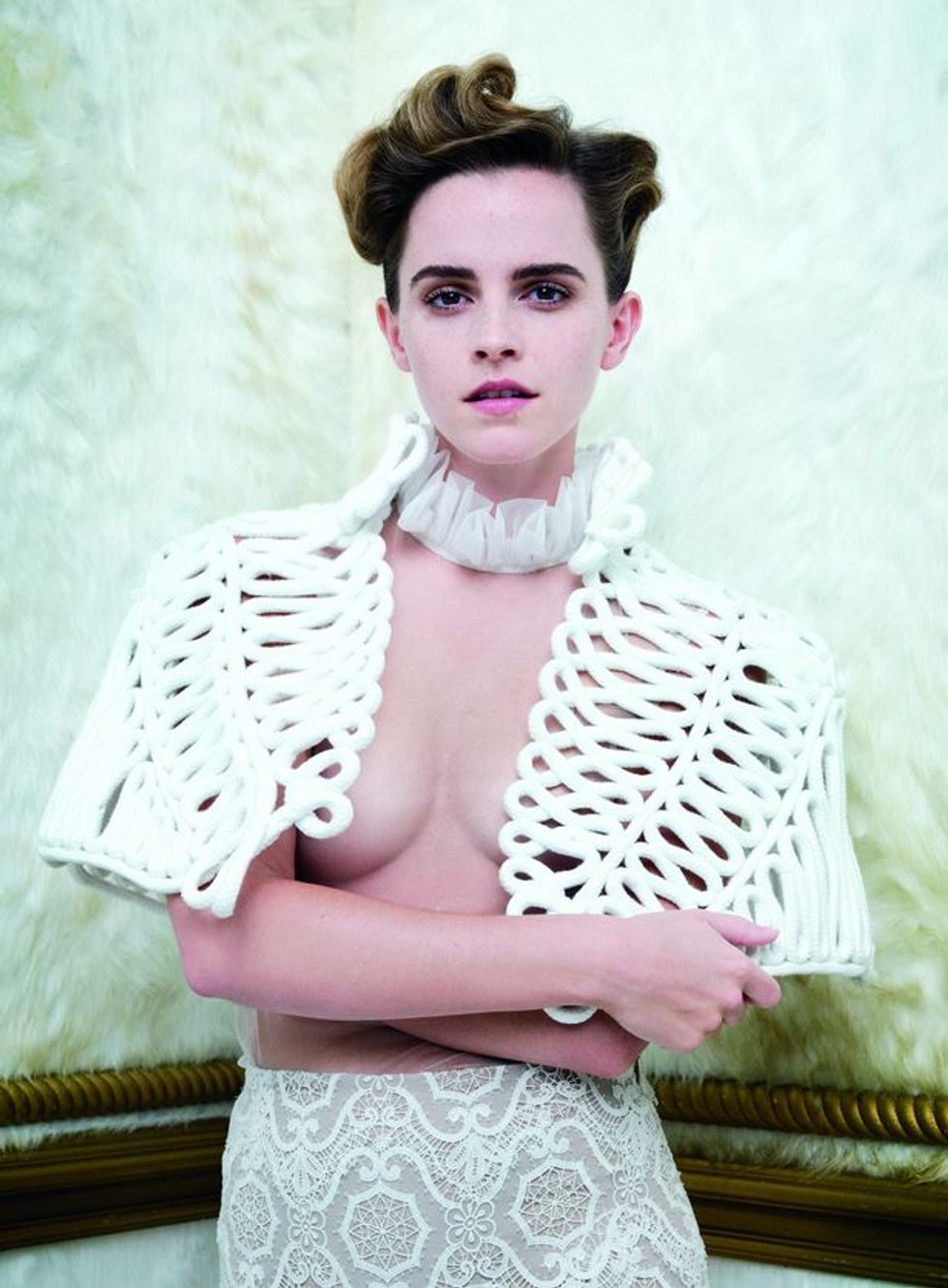 4. She's great at playing smart girls.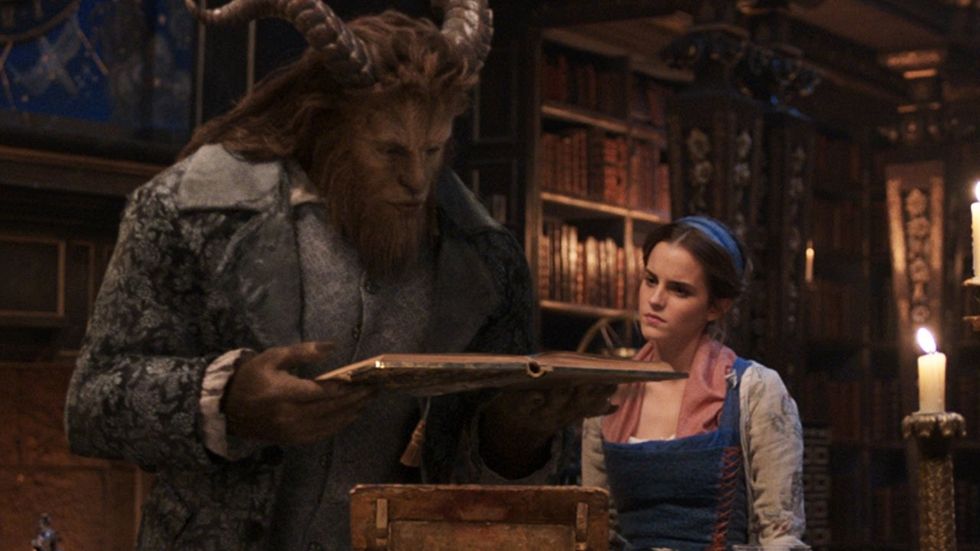 5. She makes it a point to wear environmentally conscious clothes.
Not only is that Louis Vuitton, it's recycled polyester.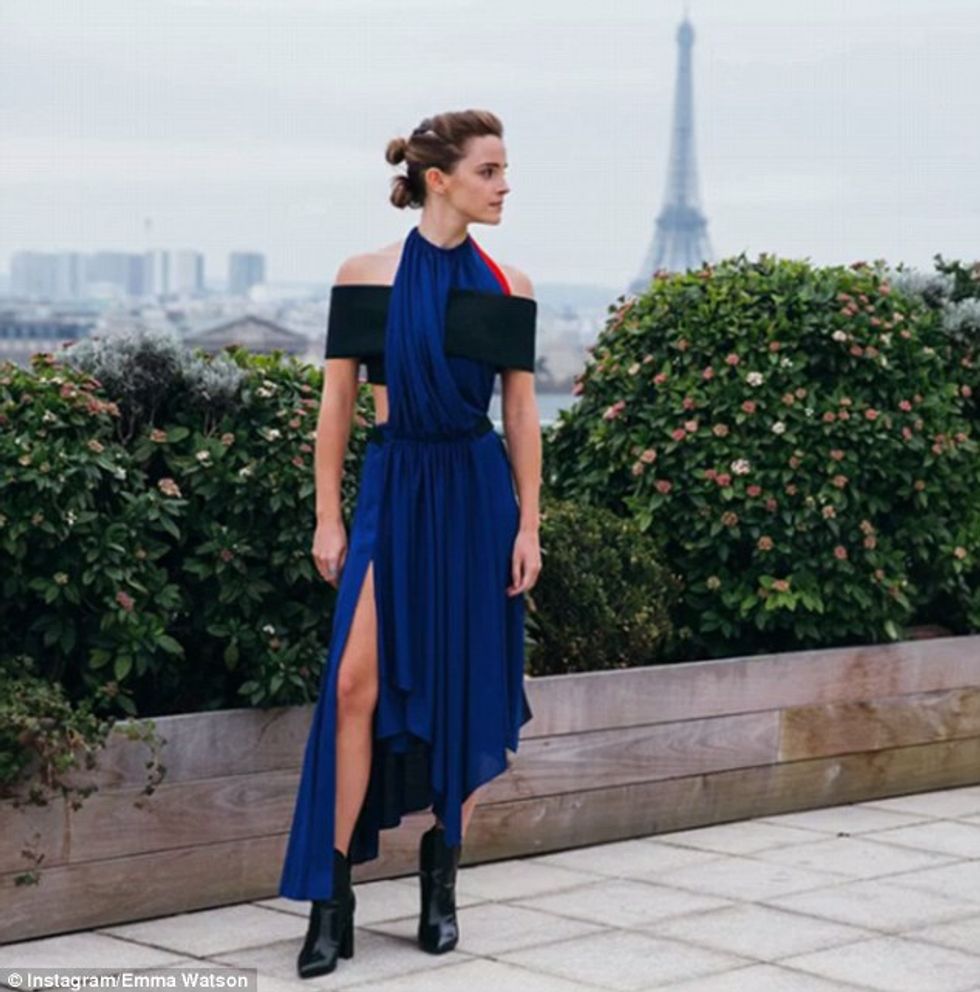 6. Speaking of clothes, she loves fashion and you can count on her to be wearing something new and stunning on the red carpet.
But let's not forget THE DRESS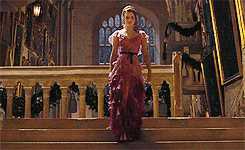 6. She chose to continue her education and went to Brown University after Harry Potter.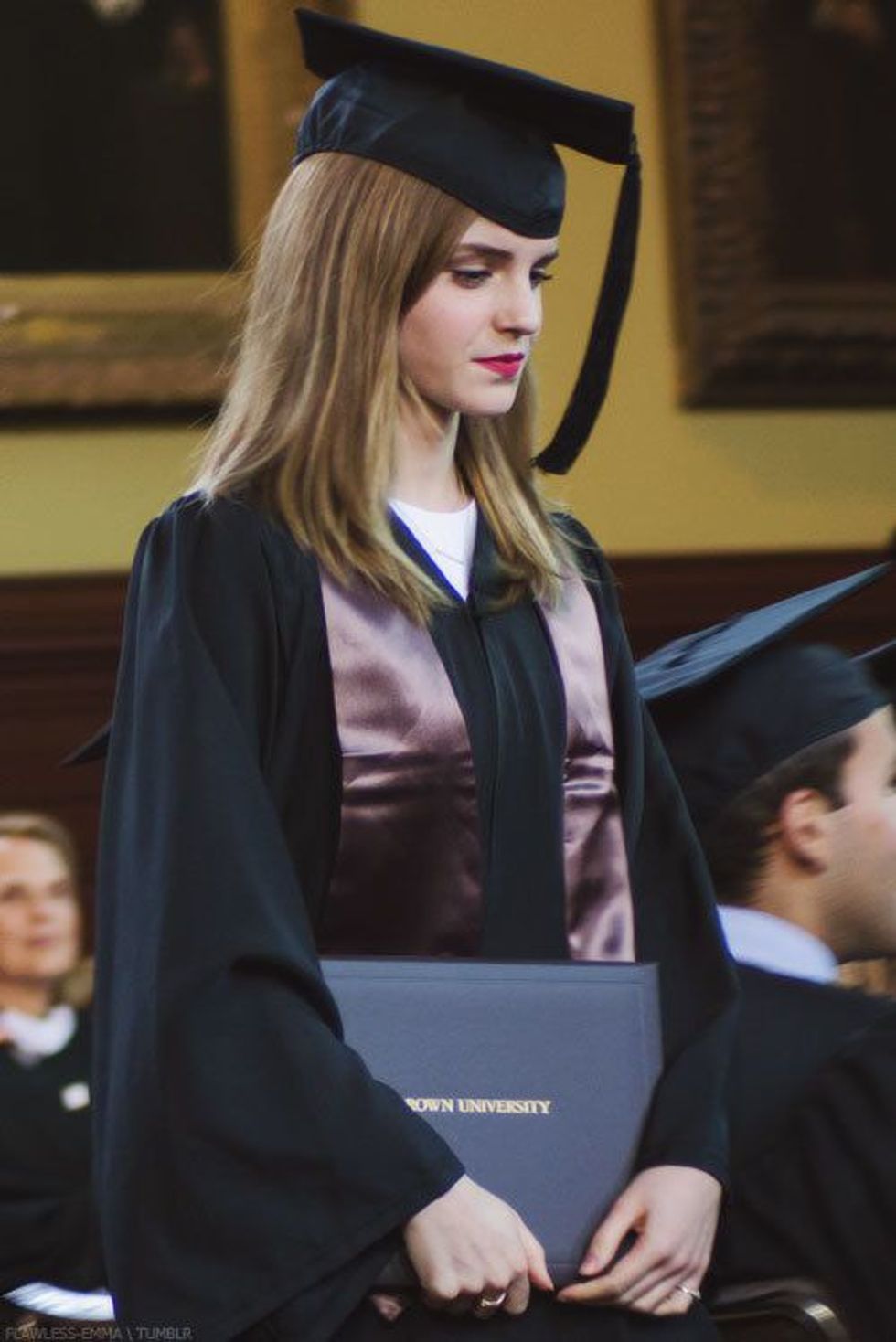 7. She was on the Brown University field hockey team.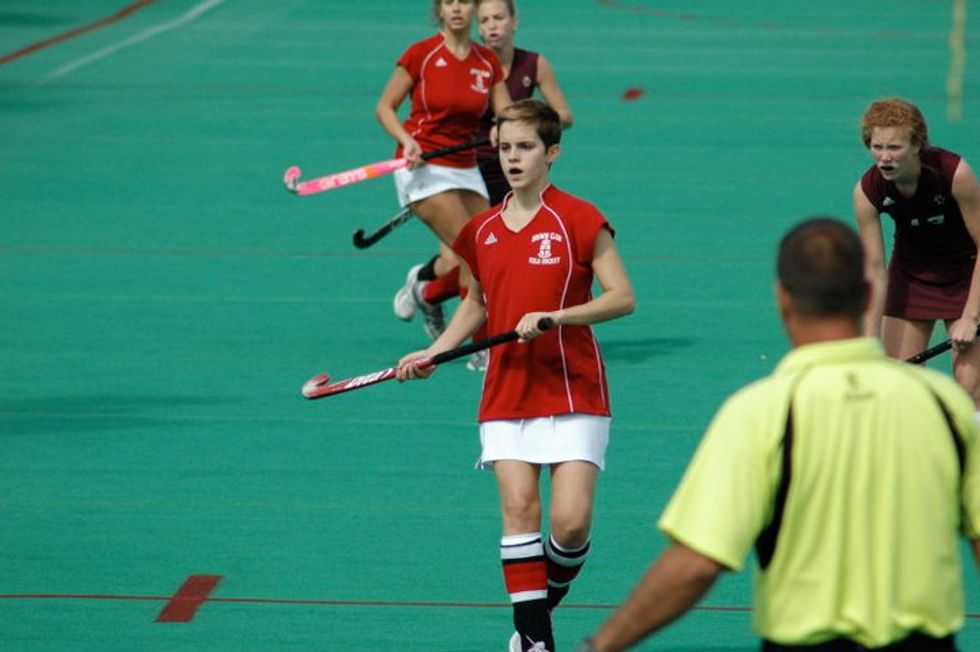 8. Before Harry Potter, things weren't always sunshine and rainbows for the Watsons. In an interview, she revealed "I was very well-educated. My dad paid for me to go to a very good school but um, you know, when my parents got divorced we didn't have any money for a while," and "My birthday presents was my school uniform and pencil cases. And I think that's one of the reasons why my education means so much to me..."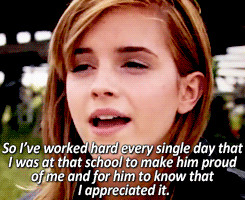 8. She's a book ninja. She literally leaves books around public places for people to find.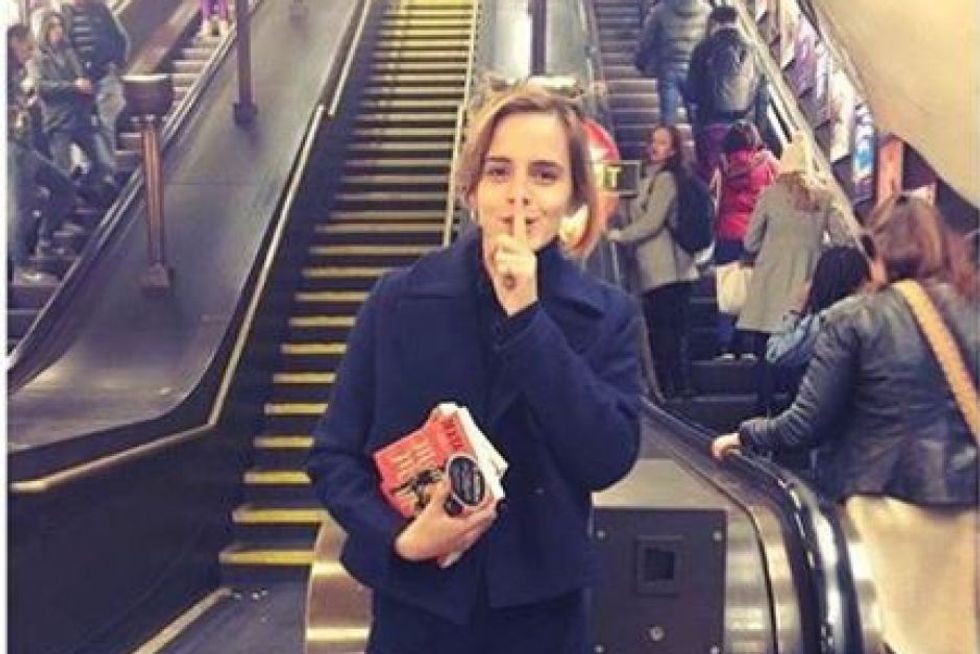 9. She has her own book club. Check it out on GoodReads, Our Shared Shelf.
10. She marched in Washington D.C. the day after Trump's inauguration with her mom.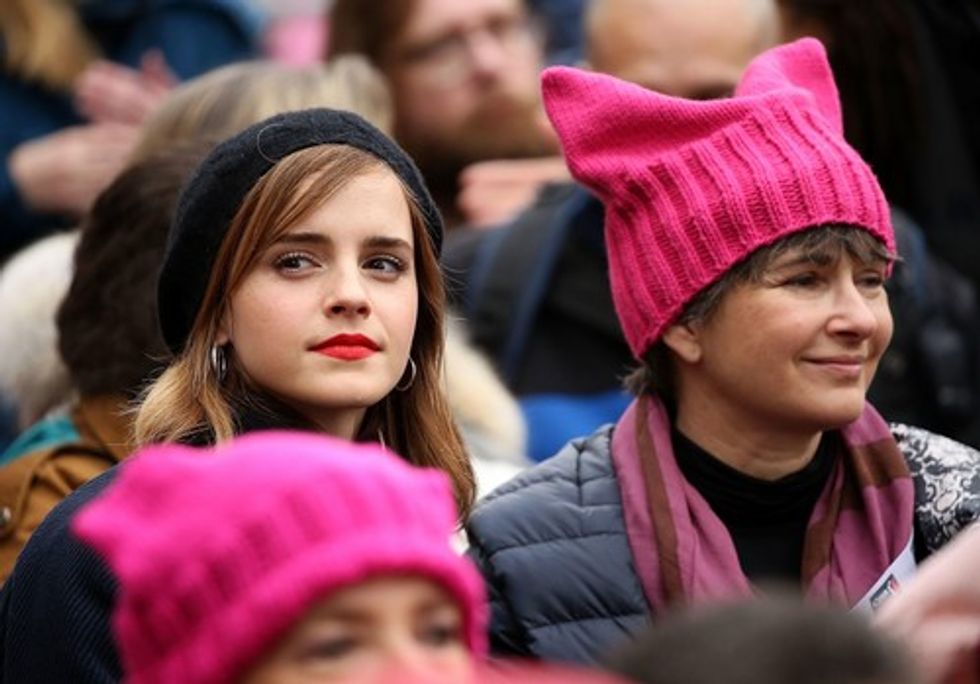 11. She can beat box, just as Lin-Manuel Miranda.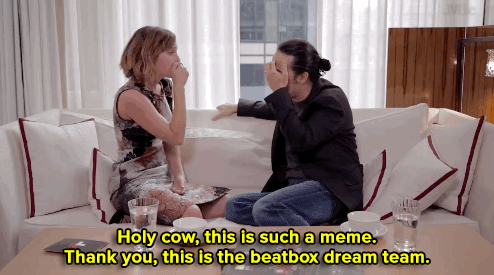 12. When no one wanted to touch the movie "The Perks of Being a Wallflower" she flew out and met with Disney, Warner Brother, Summit, etc. Totally worth it, I highly suggest reading the book and watching the movie.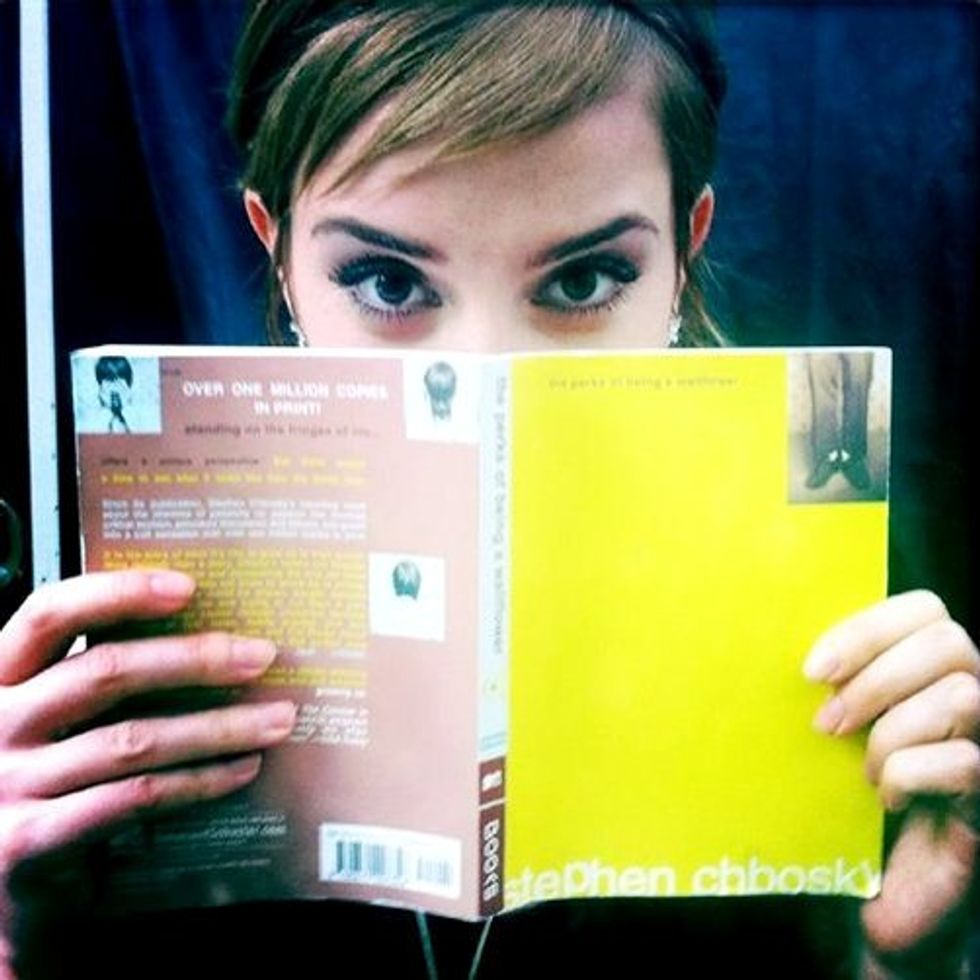 13. She won 20 awards for her work on the screen including a BAFTA- British Artist of the Year in 2014, MTV Trailblazer Award in 2013. She was also GQ's Woman of the Year in 2013.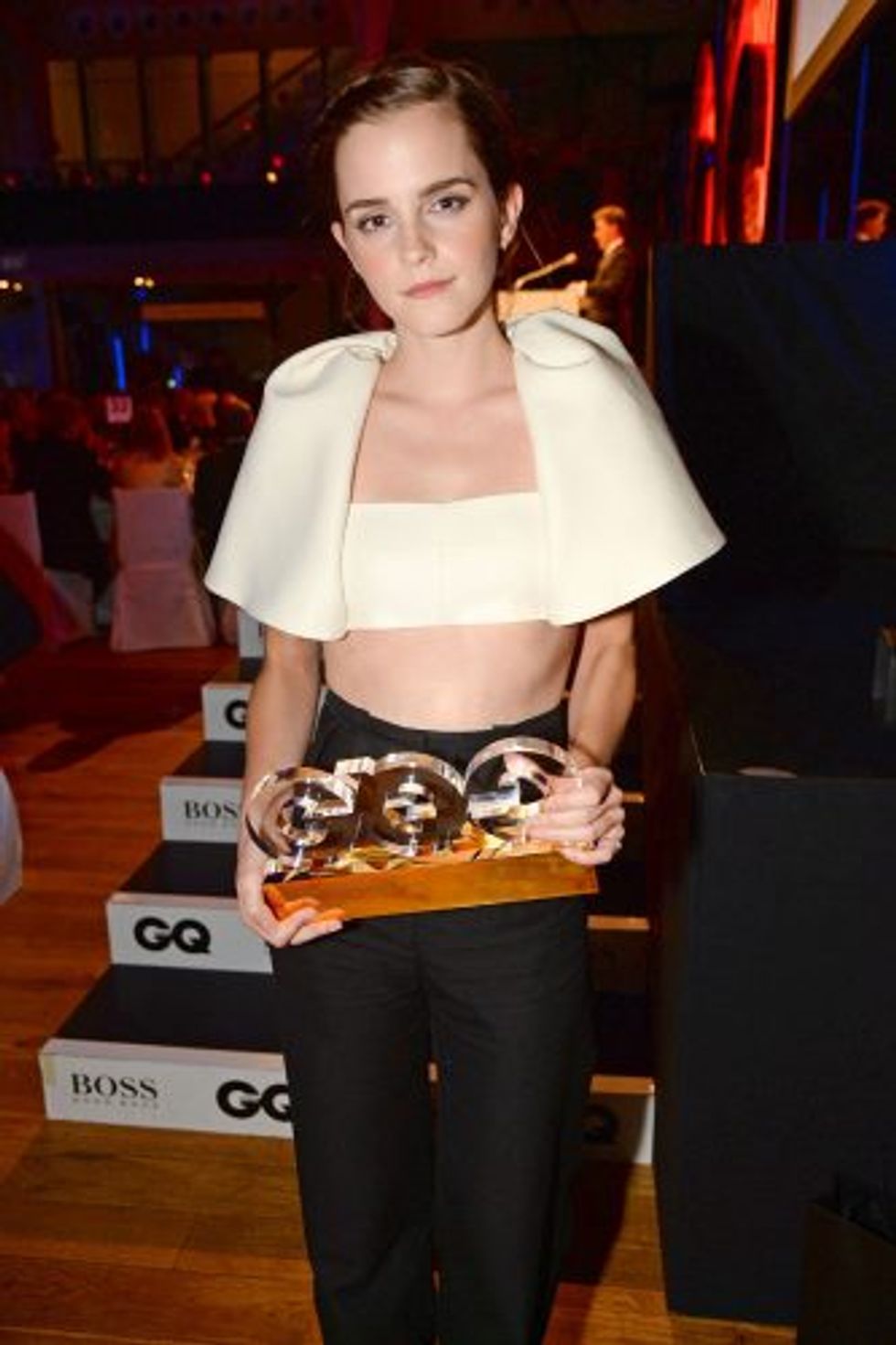 14. She burst into tears seeing Noma Dumezweni play Hermione in the Cursed Child because she was so happy to see the character still alive and well. Sounds crazy but she did play Hermione for like ten years so...
15. This is her dangerous face.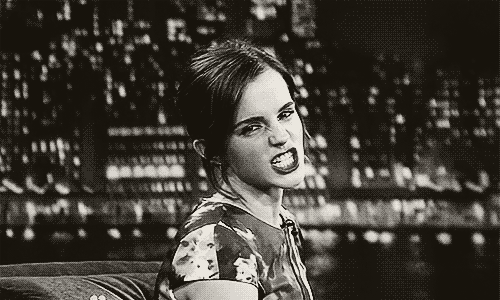 16. A Turkish politician said women couldn't laugh in public so she posted this picture.
17. She remained calm, even when JLaw happened on her face.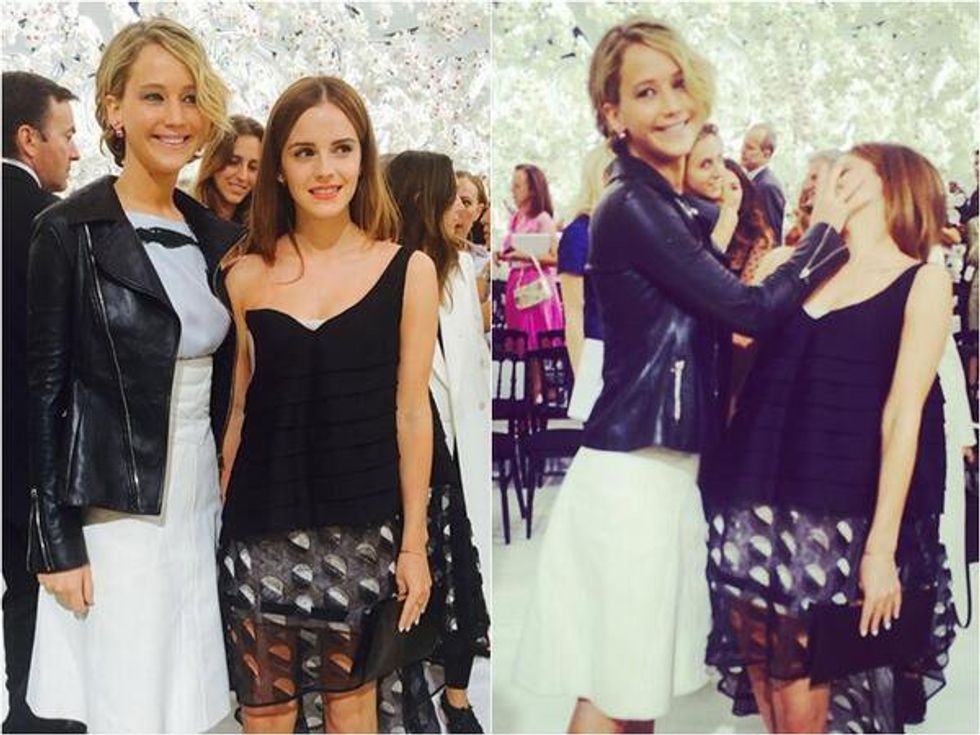 18. She's a certified yoga instructor.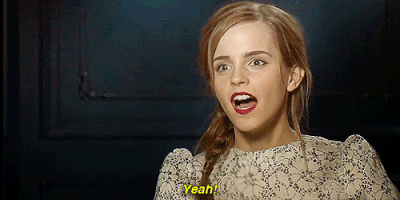 19. She's a UN Women Goodwill ambassador. She says: "fighting for women's rights has too often become synonymous with man-hating. This has got to stop."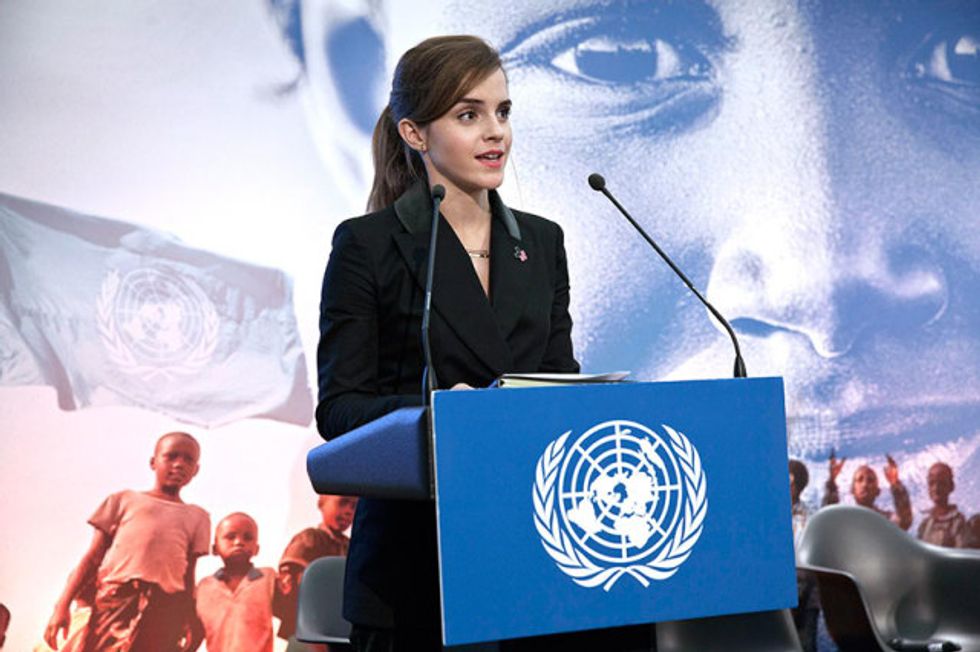 20. She's a part of the He For She movement and started works towards world wide equality for women.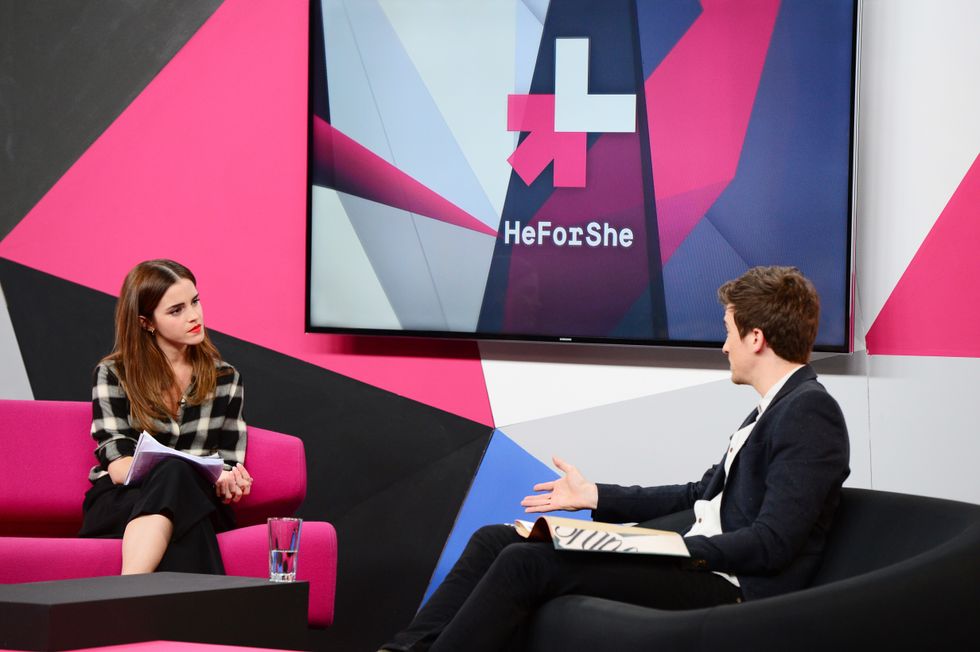 21. She had a rebellious streak, she broke into a gated hotel by climbing a seven-foot fence.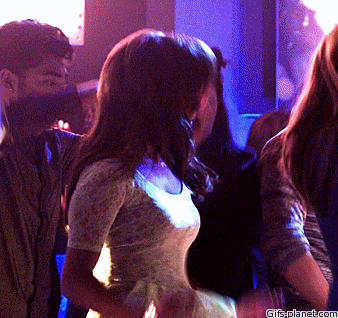 22. She journals. Like it's a full-time job. Seriously she has a bunch, for different subjects like dreams, yoga, and the people she's met.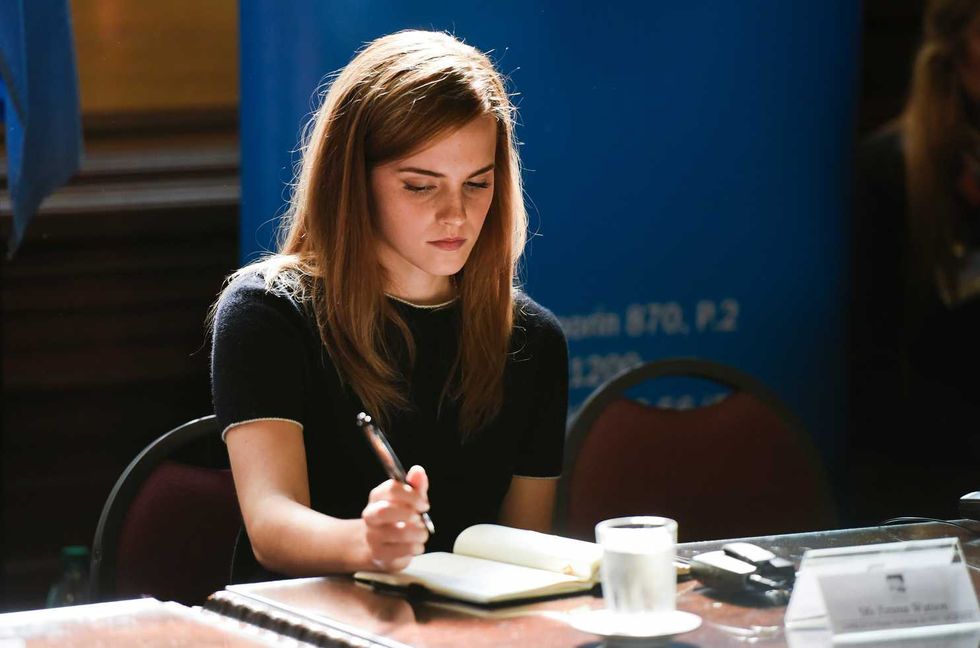 23. She loves cooking. She also loves experimenting with food and doesn't use recipes.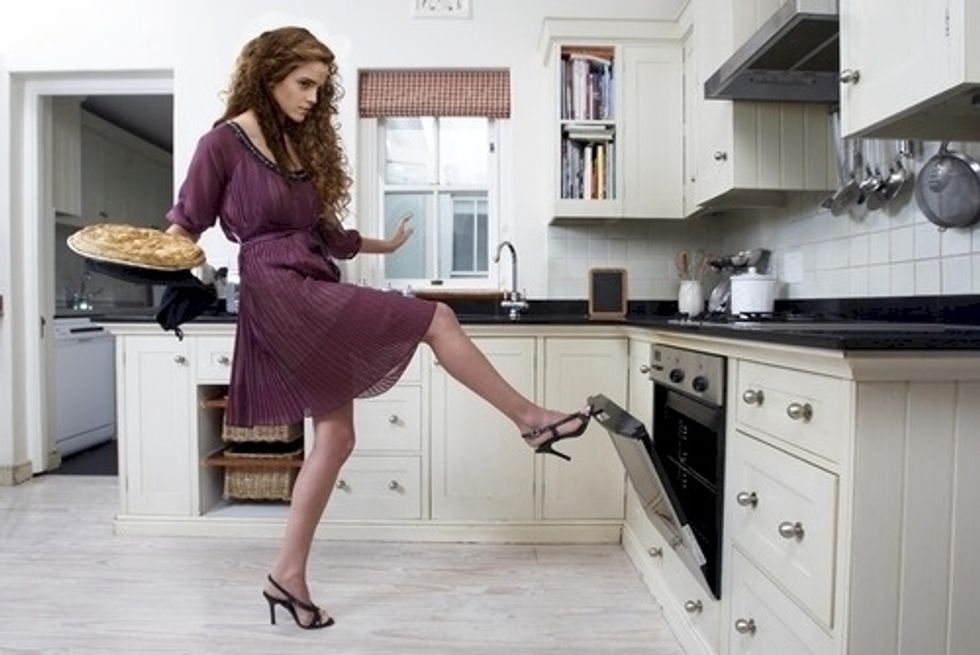 24. Look, look at this girl dance. How could you not love someone who's got moves like this?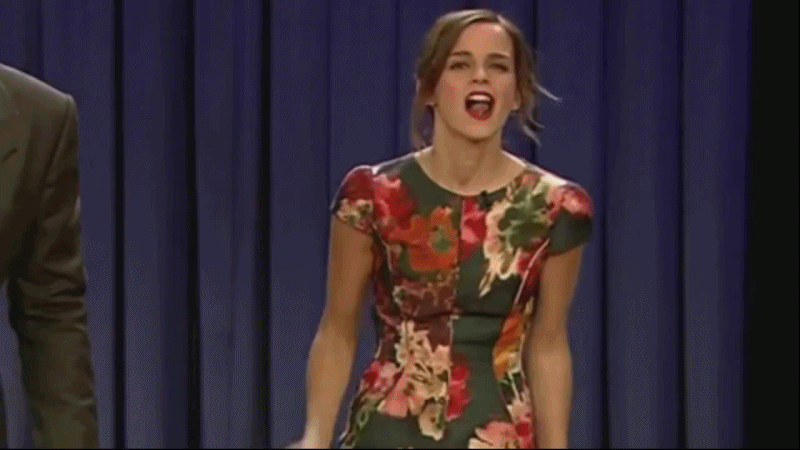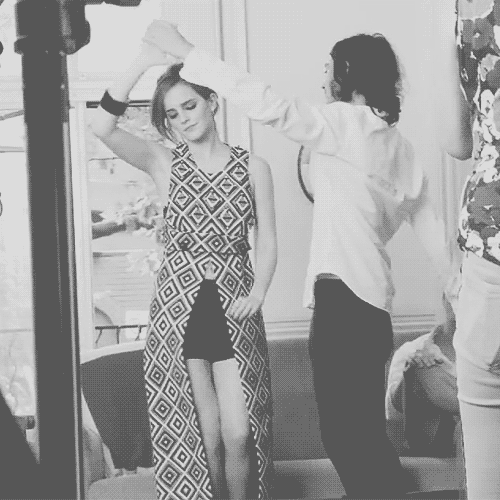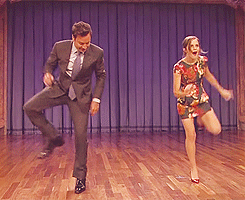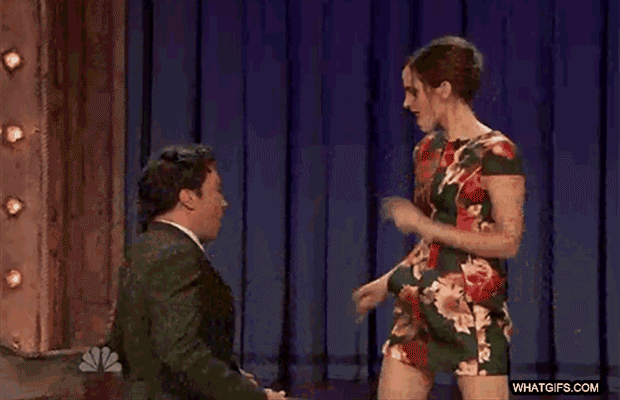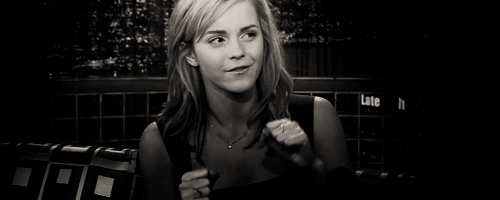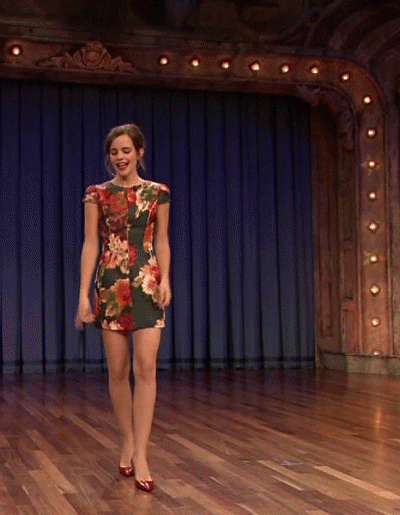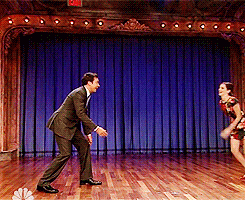 Okay, that's all. Have a great day!