Summer is the best time to pick up new books and read them by the pool, at the beach, or in the cool AC of your home. These books are full of romance, drama, and life lessons that you will want to soak up and enjoy this summer.
1. All the Bright Places by Jennifer Niven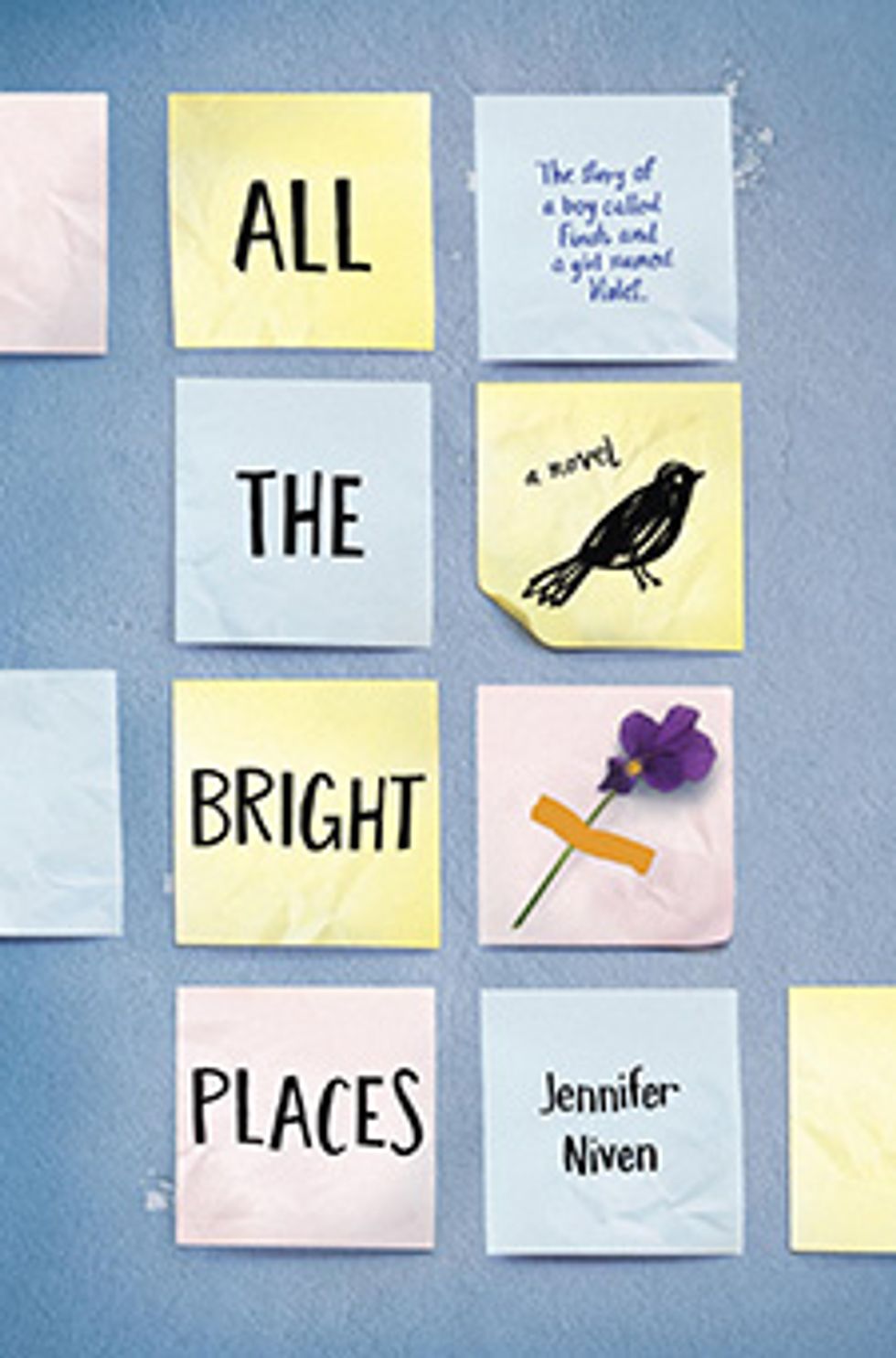 "An exhilarating and heart-wrenching love story about a girl who learns to live from a boy who intends to die. When Finch and Violet meet on the ledge of the bell tower at school—six stories above the ground—it's unclear who saves whom. And when the unlikely pair teams up on a class project to discover the "natural wonders" of their state, they go, as Finch says, where the road takes them: the grand, the small, the bizarre, the beautiful, the ugly, the surprising—just like life." - Jennifer Niven
"We do not remember days, we remember moments."
2. The Help by Kathryn Stockett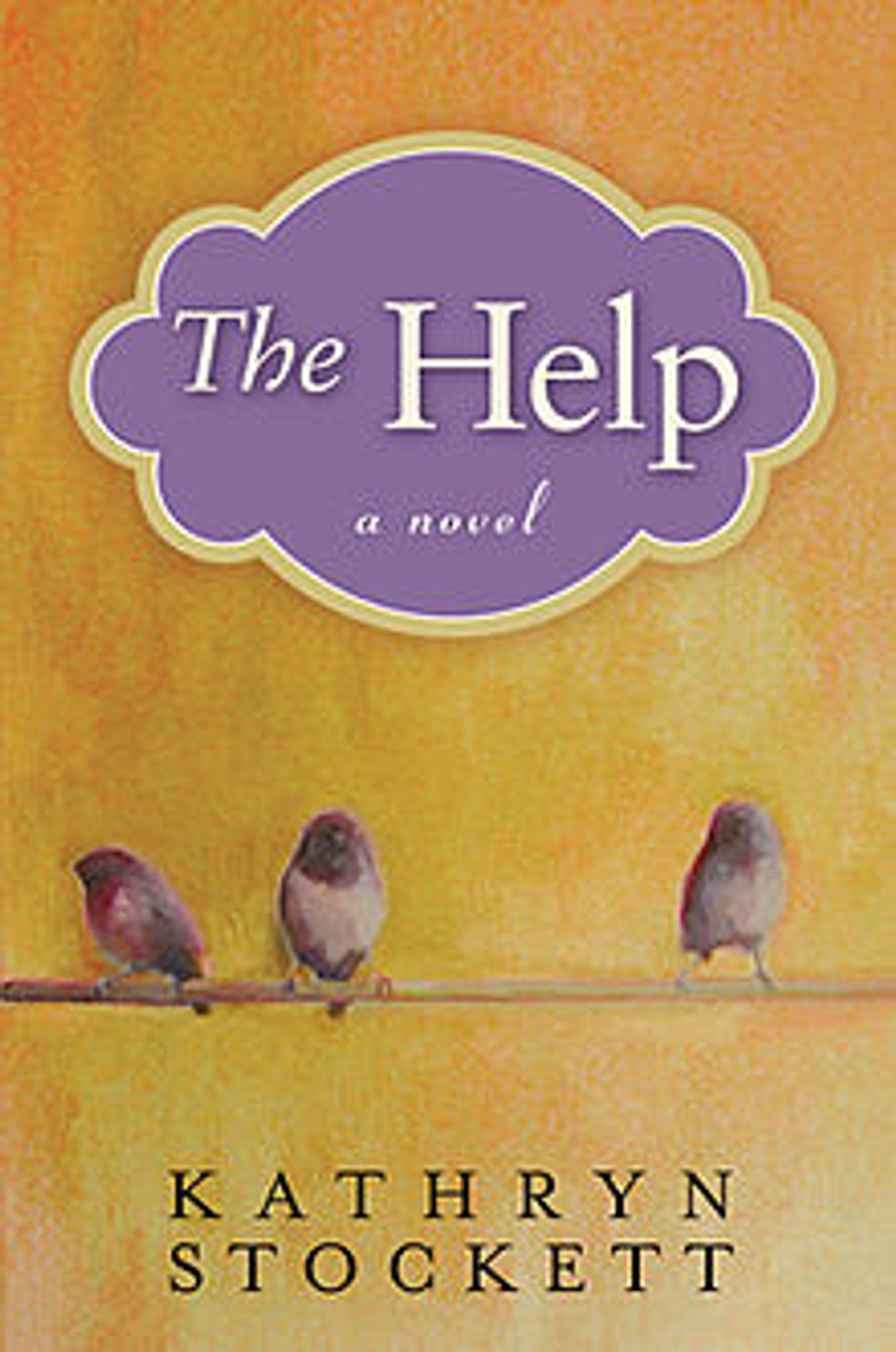 "In pitch-perfect voices, Kathryn Stockett creates three extraordinary women whose determination to start a movement of their own forever changes a town, and the way women—mothers, daughters, caregivers, friends—view one another. A deeply moving novel filled with poignancy, humor, and hope, The Help is a timeless and universal story about the lines we abide by, and the ones we don't." - penguin.com

"You is kind, you is smart, you is important."
3. Looking for Alaska by John Green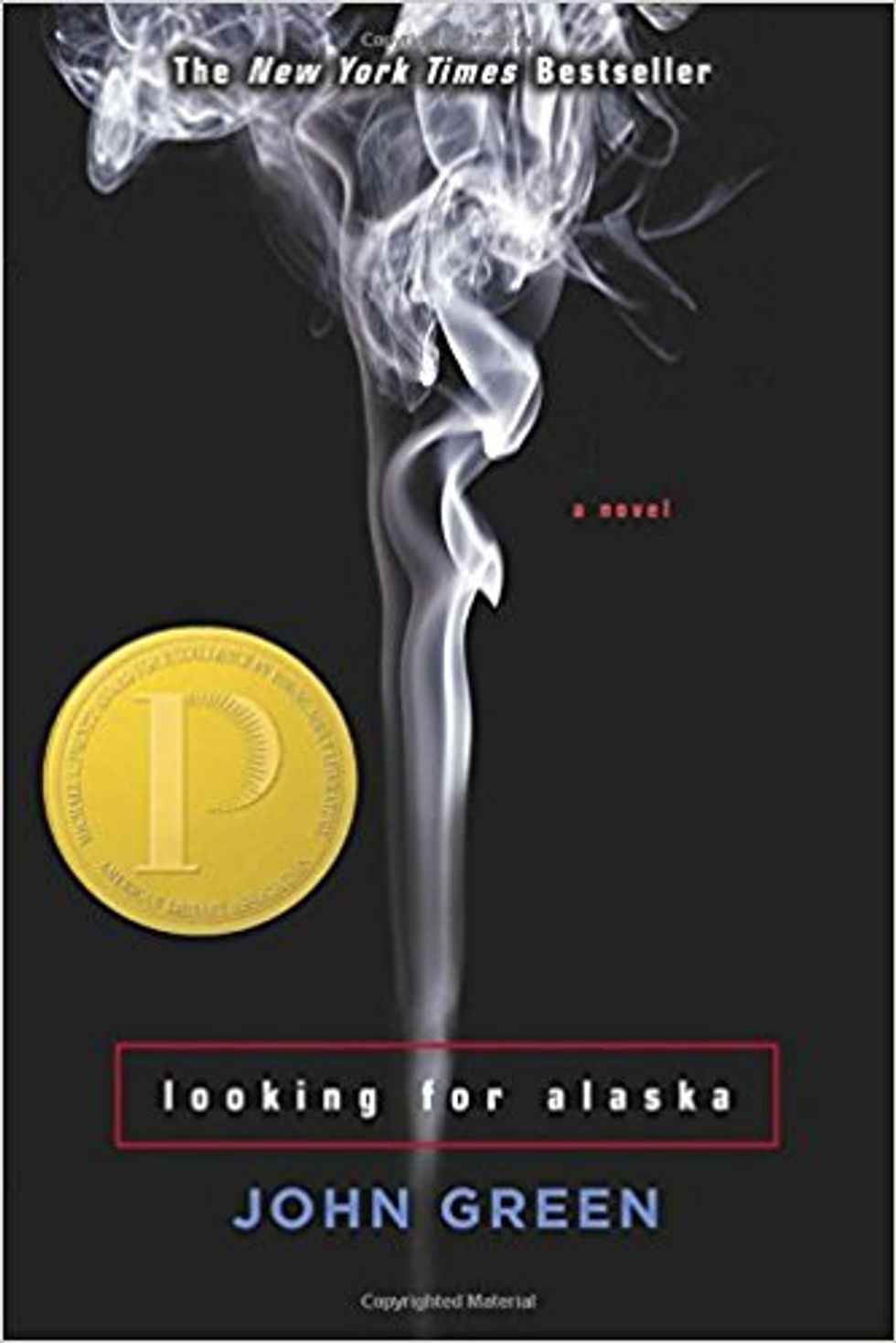 "Miles Halter is fascinated by famous last words–and tired of his safe life at home. He leaves for boarding school to seek what the dying poet Francois Rabelais called the "Great Perhaps." Much awaits Miles at Culver Creek, including Alaska Young. Clever, funny, screwed-up, and dead sexy, Alaska will pull Miles into her labyrinth and catapult him into the Great Perhaps." - John Green

"I go to seek a great perhaps."
4. Safe Haven by Nicholas Sparks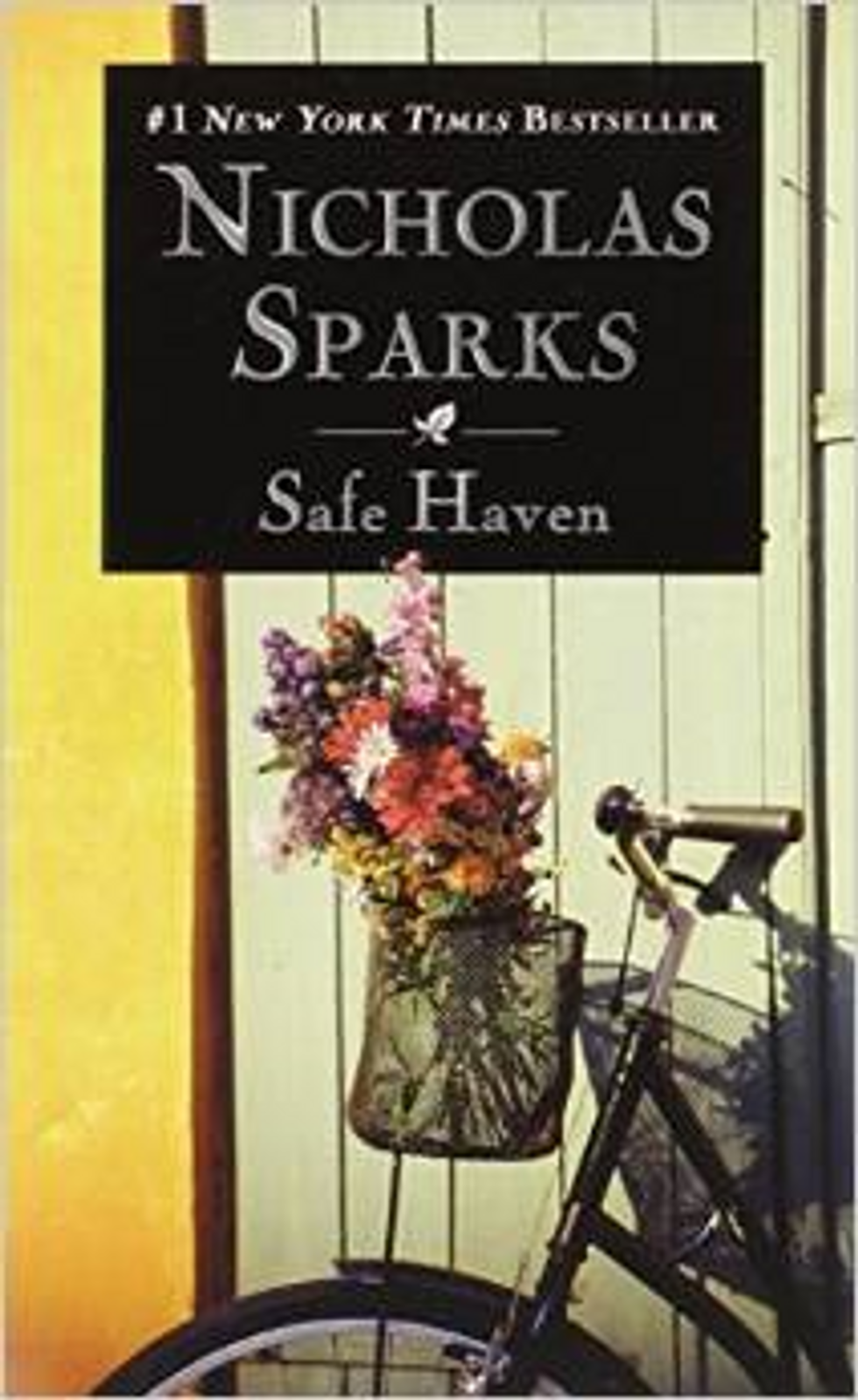 "When a mysterious young woman named Katie appears in the small North Carolina town of Southport, her sudden arrival raises questions about her past. Beautiful yet self-effacing, Katie seems determined to avoid forming personal ties until a series of events draws her into two reluctant relationships: one with Alex, a widowed store owner with a kind heart and two young children; and another with her plainspoken single neighbor, Jo. Despite her reservations, Katie slowly begins to let down her guard, putting down roots in the close-knit community and becoming increasingly attached to Alex and his family." - Nicholas Sparks

"I've come to believe that in everyone's life, there's one undeniable moment of change, a set of circumstances that suddenly alters everything."
5. A Prayer for Owen Meany by John Irving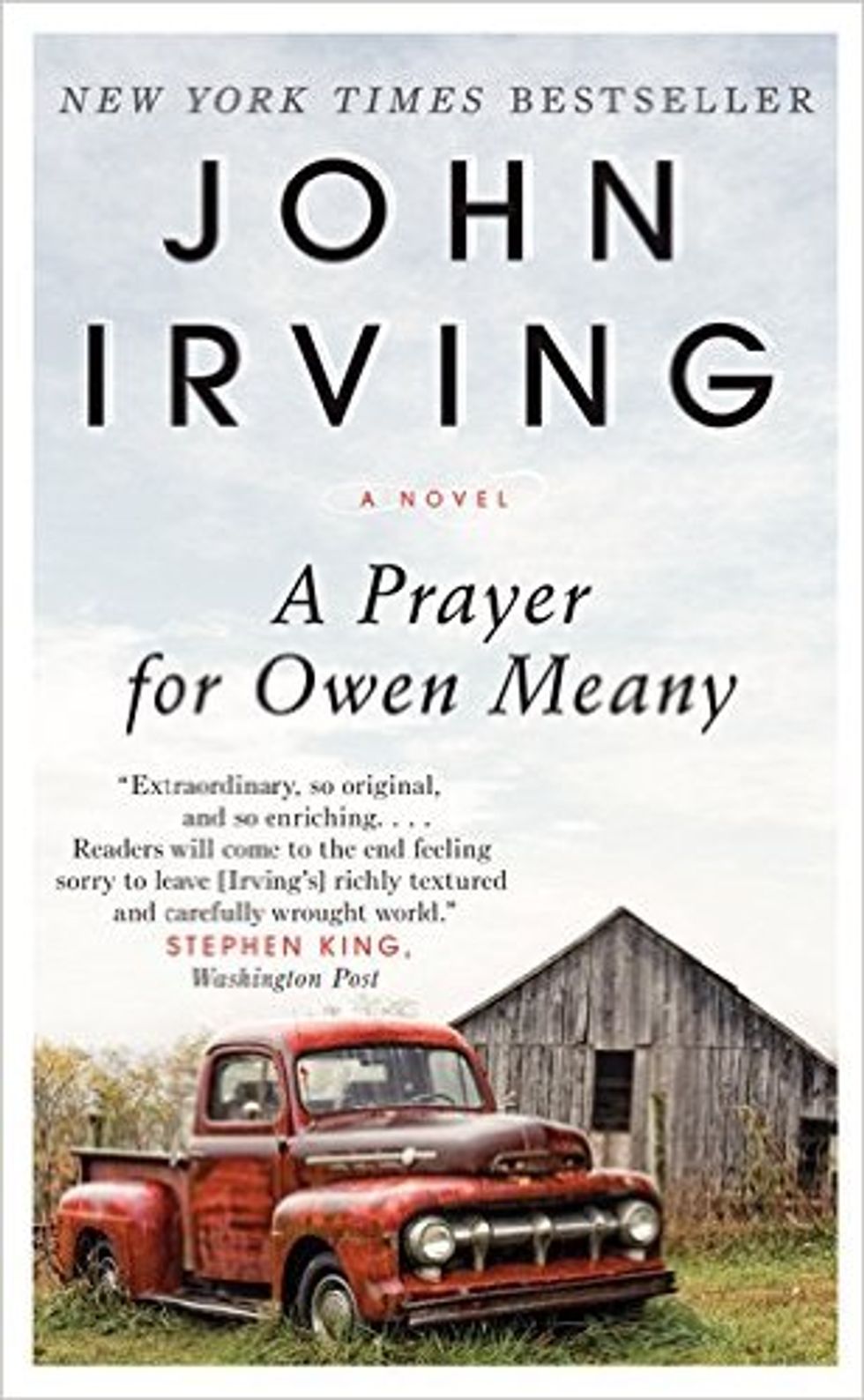 "In the summer of 1953, two eleven-year-old boys—best friends—are playing in a Little League baseball game in Gravesend, New Hampshire. One of the boys hits a foul ball that kills the other boy's mother. The boy who hits the ball doesn't believe in accidents; Owen Meany believes he is God's instrument. What happens to Owen, after that 1953 foul ball, is extraordinary." - amazon.com

"I am doomed to remember a boy with a wrecked voice—not because of his voice, or because he was the smallest person I ever knew, or even because he was the instrument of my mother's death, but because he is the reason I believe in God; I am a Christian because of Owen Meany."
6. The Bell Jar by Sylvia Plath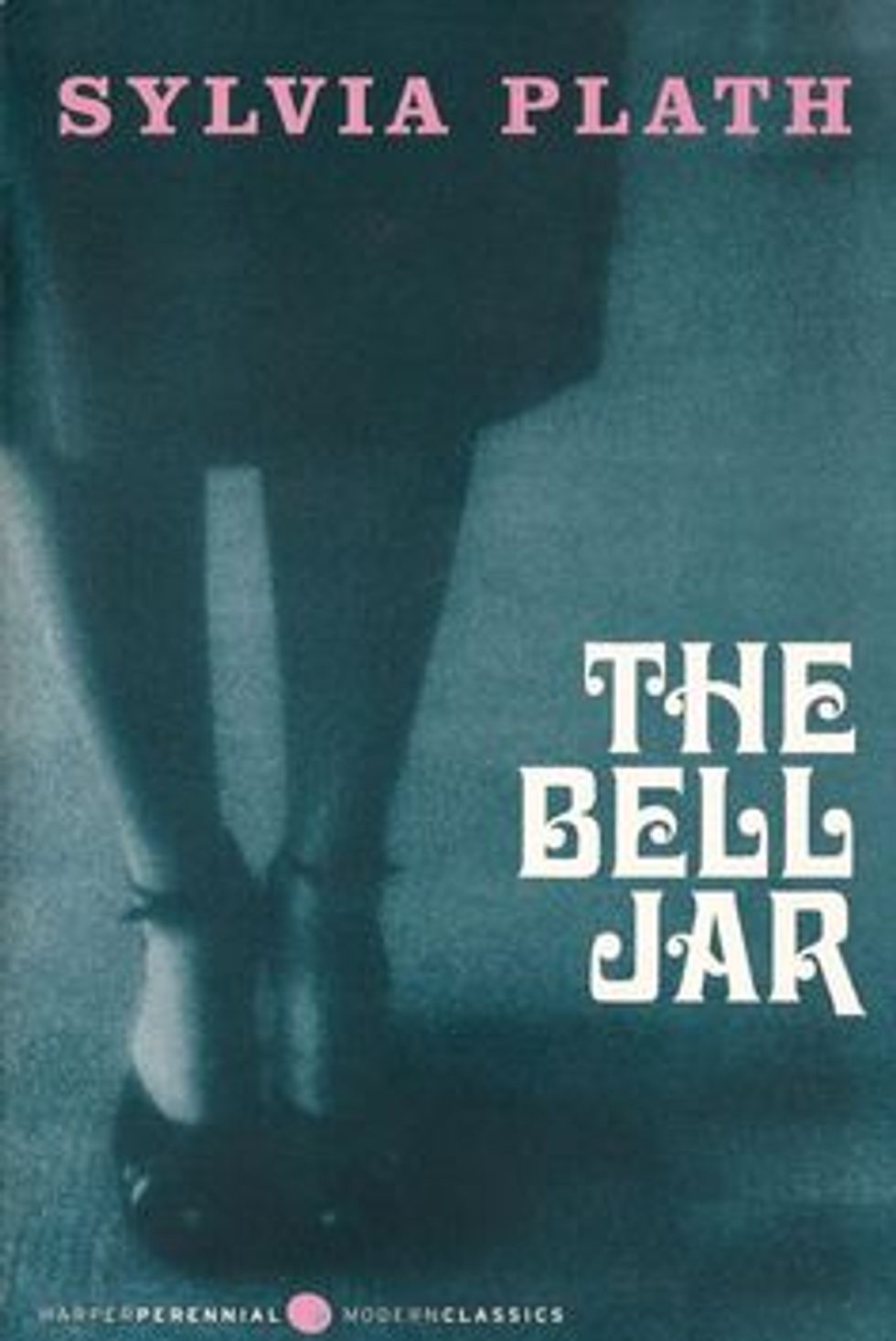 "Esther Greenwood is brilliant, beautiful, enormously talented, and successful, but slowly going under—maybe for the last time. In her acclaimed and enduring masterwork, Sylvia Plath brilliantly draws the reader into Esther's breakdown with such intensity that her insanity becomes palpably real, even rational—as accessible an experience as going to the movies. A deep penetration into the darkest and most harrowing corners of the human psyche, The Bell Jar is an extraordinary accomplishment and a haunting American classic." - amazon.com

"If you expect nothing from somebody you are never disappointed."
7. The Last Song by Nicholas Sparks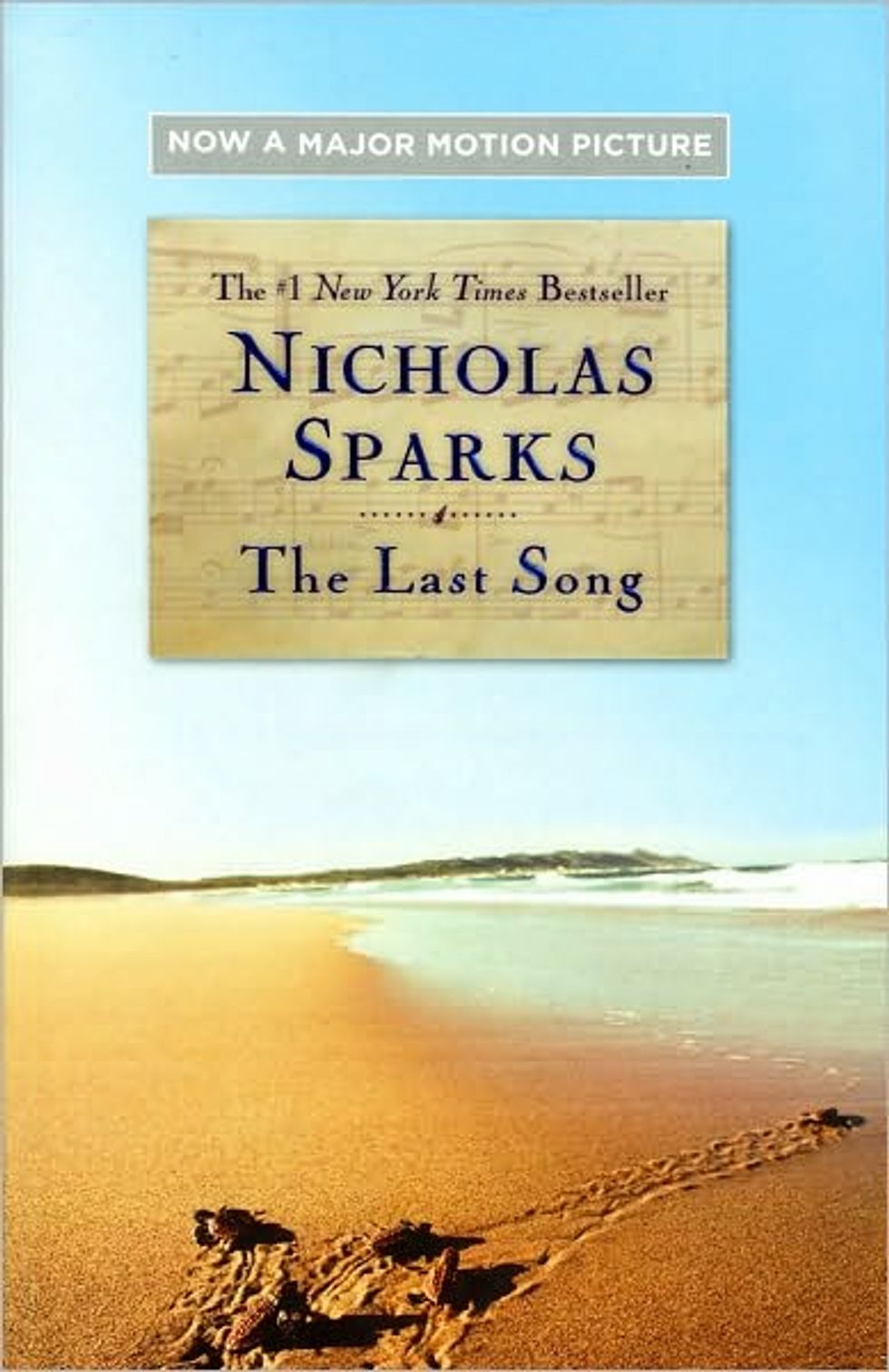 "Seventeen year-old Veronica "Ronnie" Miller's life was turned upside-down when her parents divorced and her father moved from New York City to Wilmington, North Carolina. Three years later, she remains angry and alienated from her parents, especially her father… until her mother decides it would be in everyone's best interest if she spent the summer in Wilmington with him. Ronnie's father, a former concert pianist and teacher, is living a quiet life in the beach town, immersed in creating a work of art that will become the centerpiece of a local church." - Nicholas Sparks

"Love is fragile and we're not always its best caretakers. Even the best of us make mistakes; we just muddle through and do the best we can to hope this fragile thing will survive by all odds."
8. Eat, Pray, Love by Elizabeth GIlbert
[rebelmouse-proxy-image https://media.rbl.ms/image?u=%2Ffiles%2F2017%2F06%2F04%2F636321420887028392-1834763439_Eat%252C_Pray%252C_Love_%25E2%2580%2593_Elizabeth_Gilbert%252C_2007.jpg&ho=https%3A%2F%2Faz616578.vo.msecnd.net&s=807&h=5a6e768650737eb813230baad6035fe1440971161c17a34f7322034cfa3e48e2&size=980x&c=3813708271 crop_info="%7B%22image%22%3A%20%22https%3A//media.rbl.ms/image%3Fu%3D%252Ffiles%252F2017%252F06%252F04%252F636321420887028392-1834763439_Eat%25252C_Pray%25252C_Love_%2525E2%252580%252593_Elizabeth_Gilbert%25252C_2007.jpg%26ho%3Dhttps%253A%252F%252Faz616578.vo.msecnd.net%26s%3D807%26h%3D5a6e768650737eb813230baad6035fe1440971161c17a34f7322034cfa3e48e2%26size%3D980x%26c%3D3813708271%22%7D" expand=1 original_size="1x1"]
"In her early thirties, Elizabeth Gilbert had everything a modern American woman was supposed to want—husband, country home, successful career—but instead of feeling happy and fulfilled, she was consumed by panic and confusion. This wise and rapturous book is the story of how she left behind all these outward marks of success, and set out to explore three different aspects of her nature, against the backdrop of three different cultures: pleasure in Italy, devotion in India, and on the Indonesian island of Bali, a balance between worldly enjoyment and divine transcendence." - Elizabeth Gilbert

"Your emotions are the slaves to your thoughts, and you are the slave to your emotions."
9. Dear John by Nicholas Sparks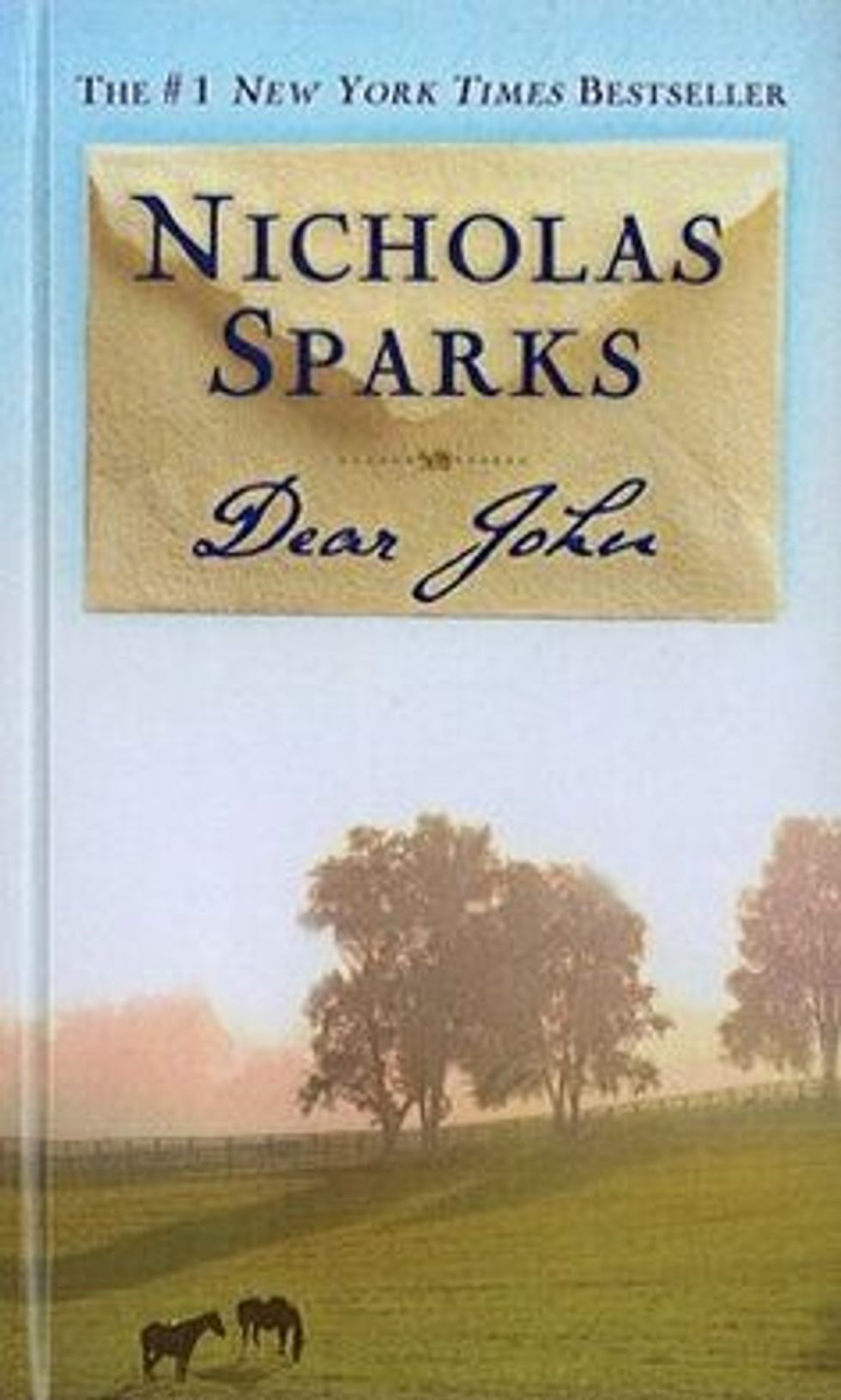 "An angry rebel, John dropped out of school and enlisted in the Army, not knowing what else to do with his life—until he meets the girl of his dreams, Savannah. Their mutual attraction quickly grows into the kind of love that leaves Savannah waiting for John to finish his tour of duty, and John wanting to settle down with the woman who has captured his heart. But 9/11 changes everything. John feels it is his duty to re-enlist. And sadly, the long separation finds Savannah falling in love with someone else." - Nicholas Sparks

"I finally understood what true love meant…love meant that you care for another person's happiness more than your own, no matter how painful the choices you face might be."
10. The Last Lecture by Jeffrey Zaslow
[rebelmouse-proxy-image https://media.rbl.ms/image?u=%2Ffiles%2F2017%2F06%2F04%2F636321421660904806489147546_The_Last_Lecture_%2528book_cover%2529.jpg&ho=https%3A%2F%2Faz616578.vo.msecnd.net&s=198&h=81c5b99aa04a676df71ef39620507ccc4bda40915b9f9318ca96711a94fc08be&size=980x&c=3344138247 crop_info="%7B%22image%22%3A%20%22https%3A//media.rbl.ms/image%3Fu%3D%252Ffiles%252F2017%252F06%252F04%252F636321421660904806489147546_The_Last_Lecture_%252528book_cover%252529.jpg%26ho%3Dhttps%253A%252F%252Faz616578.vo.msecnd.net%26s%3D198%26h%3D81c5b99aa04a676df71ef39620507ccc4bda40915b9f9318ca96711a94fc08be%26size%3D980x%26c%3D3344138247%22%7D" expand=1 original_size="1x1"]
"When Randy Pausch, a computer science professor at Carnegie Mellon, was asked to give such a lecture, he didn't have to imagine it as his last, since he had recently been diagnosed with terminal cancer. But the lecture he gave--"Really Achieving Your Childhood Dreams"--wasn't about dying. It was about the importance of overcoming obstacles, of enabling the dreams of others, of seizing every moment (because "time is all you have...and you may find one day that you have less than you think"). It was a summation of everything Randy had come to believe. It was about living." - amazon.com

"We cannot change the cards we are dealt, just how we play the hand."

11. Paper Towns by John Green

[rebelmouse-proxy-image https://media.rbl.ms/image?u=%2Ffiles%2F2017%2F06%2F04%2F636321421972176216-1784244413_51hgkNew%252BXL._SY344_BO1%2C204%2C203%2C200_.jpg&ho=https%3A%2F%2Faz616578.vo.msecnd.net&s=7&h=28b90b6659f26b503a01b16dc7bfdb57a6da81202fe9099faf6c7e67b89a6e93&size=980x&c=3394086596 crop_info="%7B%22image%22%3A%20%22https%3A//media.rbl.ms/image%3Fu%3D%252Ffiles%252F2017%252F06%252F04%252F636321421972176216-1784244413_51hgkNew%25252BXL._SY344_BO1%252C204%252C203%252C200_.jpg%26ho%3Dhttps%253A%252F%252Faz616578.vo.msecnd.net%26s%3D7%26h%3D28b90b6659f26b503a01b16dc7bfdb57a6da81202fe9099faf6c7e67b89a6e93%26size%3D980x%26c%3D3394086596%22%7D" expand=1 original_size="1x1"]
"Quentin Jacobsen has spent a lifetime loving the magnificently adventurous Margo Roth Spiegelman from afar. So when she cracks open a window and climbs back into his life–dressed like a ninja and summoning him for an ingenious campaign of revenge–he follows. After their all-nighter ends and a new day breaks, Q arrives at school to discover that Margo, always an enigma, has now become a mystery. But Q soon learns that there are clues–and they're for him. Urged down a disconnected path, the closer he gets, the less Q sees of the girl he thought he knew." - John Green

"It is so hard to leave—until you leave. And then it is the easiest goddamned thing in the world."
12. If You Feel Too Much by Jamie Tworkowski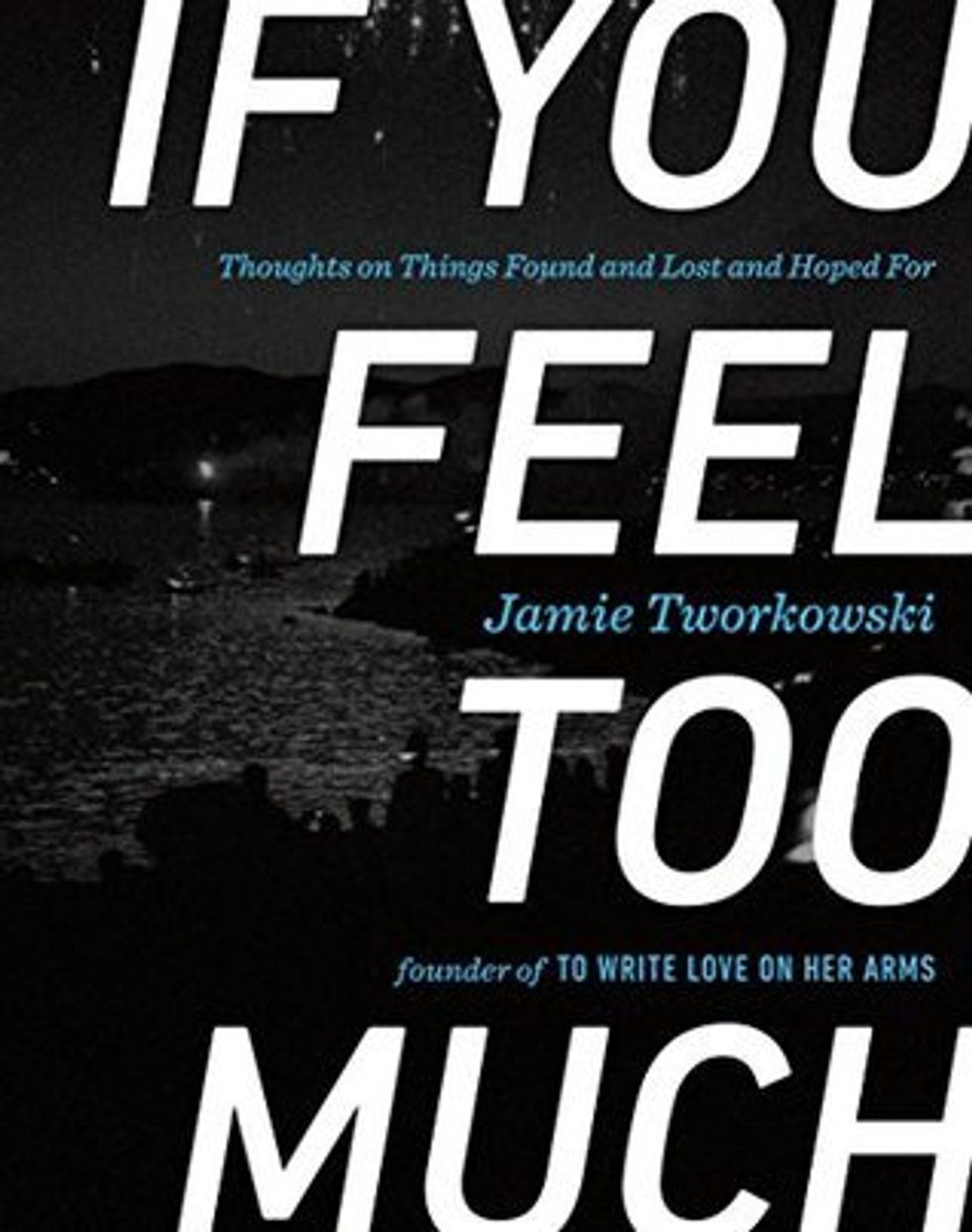 "If You Feel Too Much is a celebration of hope, wonder, and what it means to be human. From personal stories of struggling on days most people celebrate to words of strength and encouragement in moments of loss, the essays in this book invite readers to believe that it's okay to admit to pain and okay to ask for help. If You Feel Too Much is an important book from one of this generation's most important voices." - amazon.com

"We need one another. There's no reason to judge. People are more fragile than you could possibly imagine."
13. Just Friends by Billy Taylor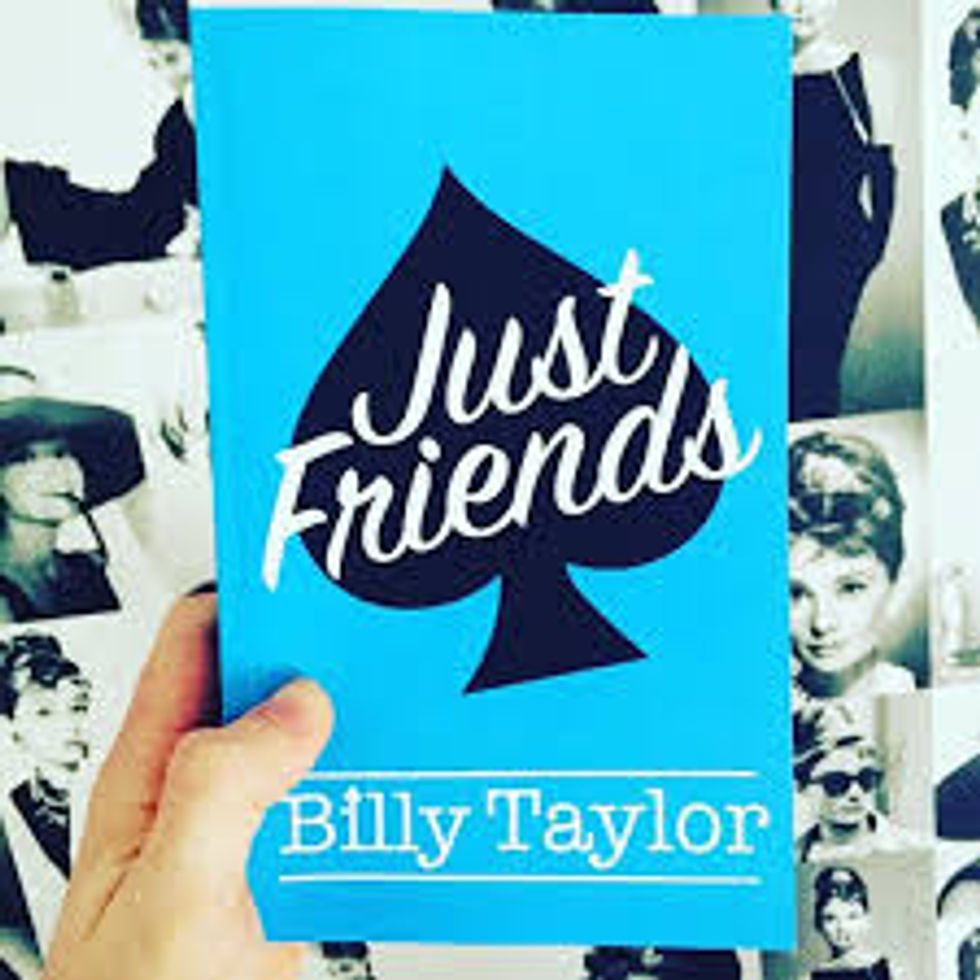 "August and Ethan have been bestfriends since the day they met at Ethan's seventh birthday party. And now, twelve years on, their friendship continues to grow. But after magic, fame, money and an unexplainable miracle in a car accident, August realises maybe she wants to be more than just friends." - amazon.com

"Life would be so much easier if we had the courage to ask the questions we fear the most."
14. The Secret Life of Bees by Sue Monk Kidd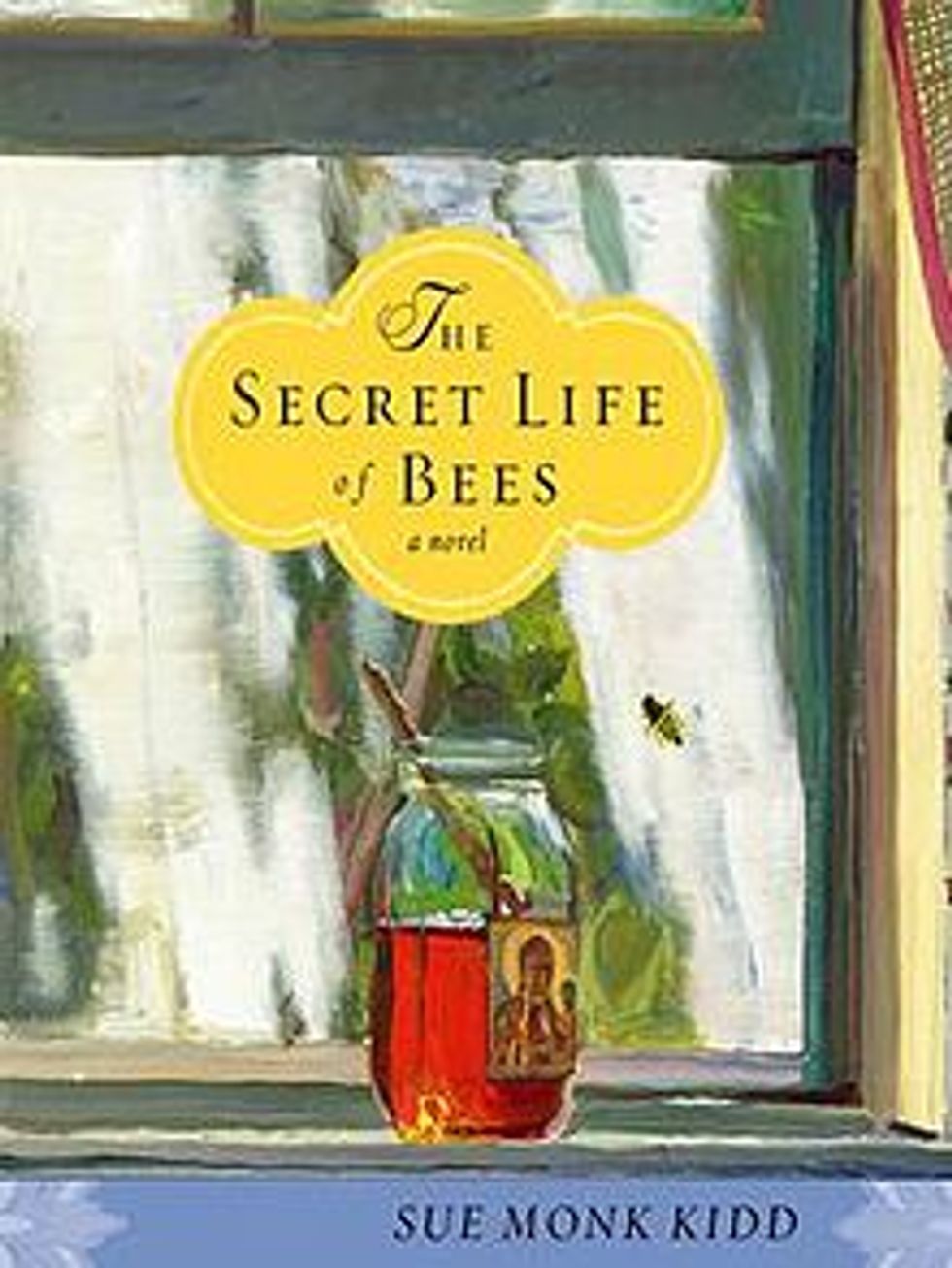 "Set in South Carolina in 1964, The Secret Life of Bees tells the story of Lily Owens, whose life has been shaped around the blurred memory of the afternoon her mother was killed. When Lily's fierce-hearted black "stand-in mother," Rosaleen, insults three of the deepest racists in town, Lily decides to spring them both free. They escape to Tiburon, South Carolina--a town that holds the secret to her mother's past. Taken in by an eccentric trio of black beekeeping sister, Lily is introduced to their mesmerizing world of bees and honey, and the Black Madonna." - amazon.com
"Stories have to be told or they die, and when they die, we can't remember who we are or why we're here."
15. The Sisterhood of the Traveling Pants by Ann Brashares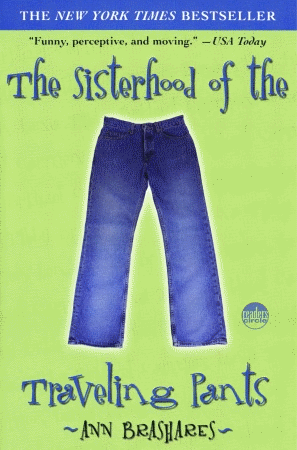 "Some friends just fit together. Once there was a pair of pants. Just an ordinary pair of jeans. But these pants, the Traveling Pants, went on to do great things. This is the story of the four friends—Lena, Tibby, Bridget, and Carmen—who made it possible." - amazon.com

"Maybe, sometimes, it's easier to be mad at the people you trust because you know they'll always love you, no matter what."
16. Thirteen Reasons Why by Jay Asher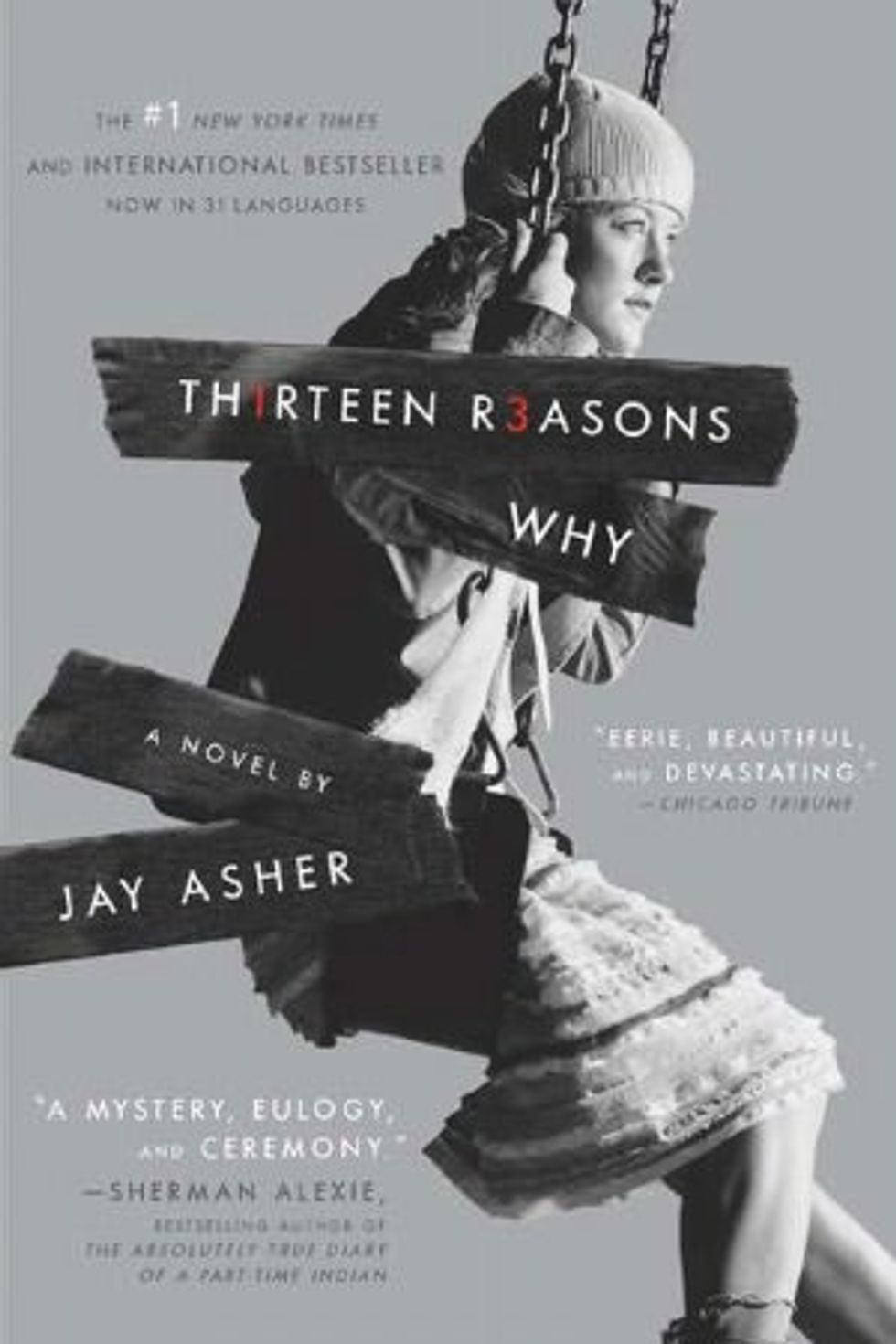 "Clay Jensen returns home from school to find a strange package with his name on it lying on his porch. Inside he discovers several cassette tapes recorded by Hannah Baker—his classmate and crush—who committed suicide two weeks earlier. Hannah's voice tells him that there are thirteen reasons why she decided to end her life. Clay is one of them. If he listens, he'll find out why." - Jay Asher

"You can't stop the future. You can't rewind the past. The only way to learn the secret . . . is to press play."
17. Holding Up the Universe by Jennifer Niven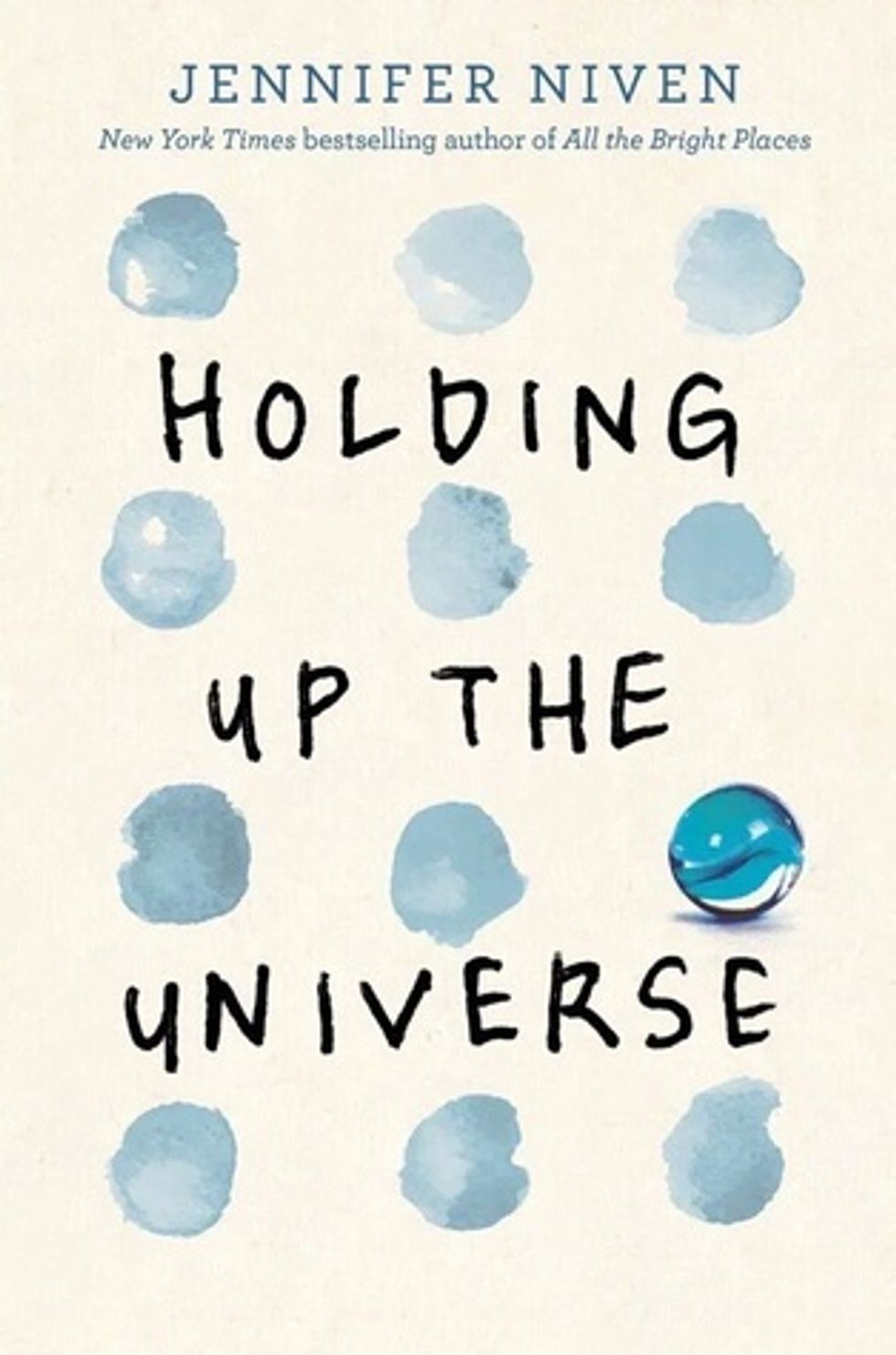 "Everyone thinks they know Libby Strout, the girl once dubbed "America's Fattest Teen." But no one's taken the time to look past her weight to get to know who she really is. Now, Libby's ready: for high school, for new friends, and for love. Everyone thinks they know Jack Masselin, too. Yes, he's got swagger, but he's also mastered the impossible art of giving people what they want, of fitting in. What no one knows is that Jack has a newly acquired secret: he can't recognize faces." - Jennifer Niven

"We're all weird and damaged in our own way. You're not the only one."
18. Best of Me by Nicholas Sparks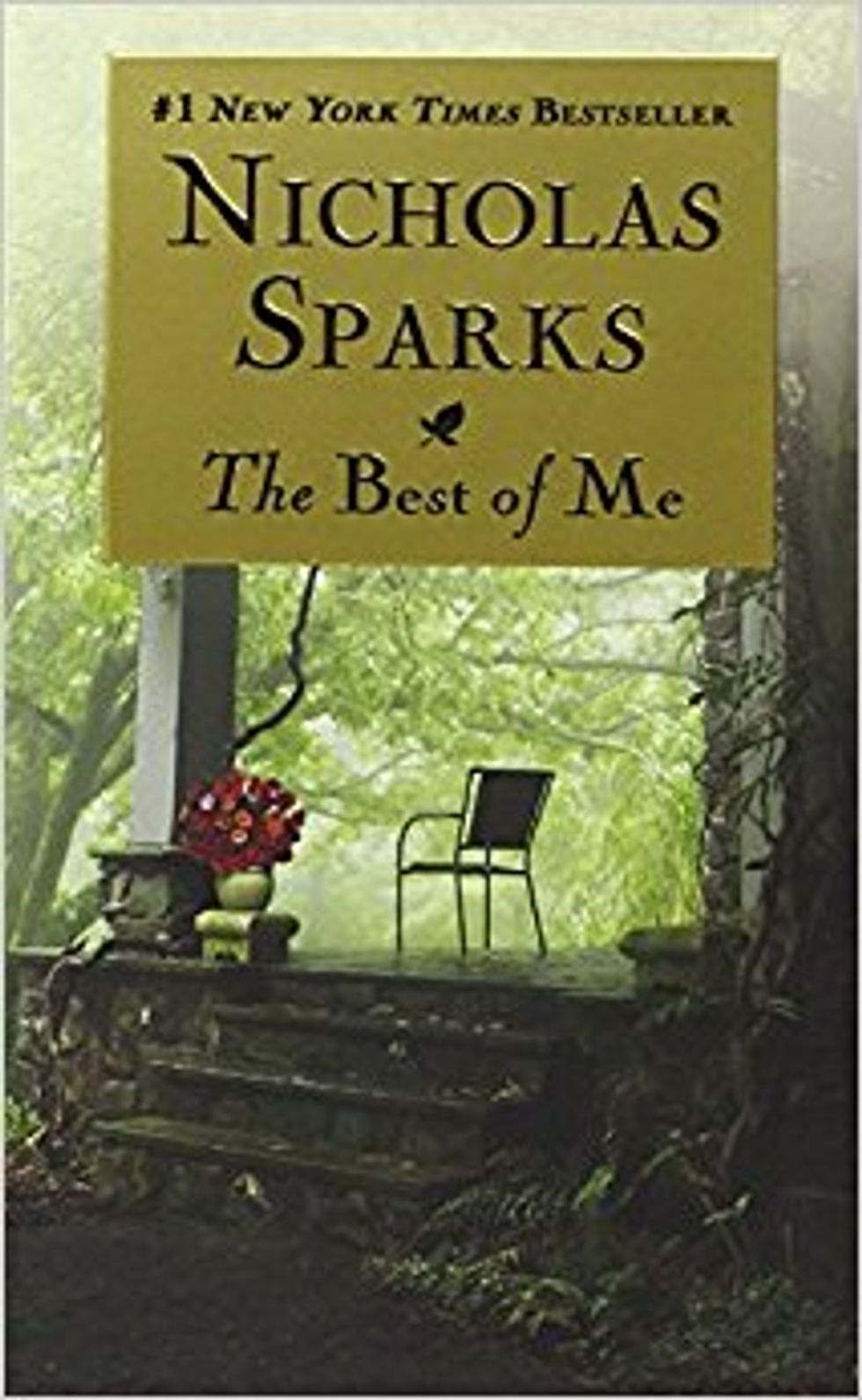 Now, twenty-five years later, Amanda and Dawson are summoned back to Oriental for the funeral of Tuck Hostetler, the mentor who once gave shelter to their high school romance. Neither has lived the life they imagined . . . and neither can forget the passionate first love that forever changed their lives. As Amanda and Dawson carry out the instructions Tuck left behind for them, they realize that everything they thought they knew—about Tuck, about themselves, and about the dreams they held dear—was not as it seemed. - Nicholas Sparks

"Everyone wanted to believe that endless love was possible. She'd believed in it once, too, back when she was eighteen…"
19. Someday, Someday Maybe by Lauren Graham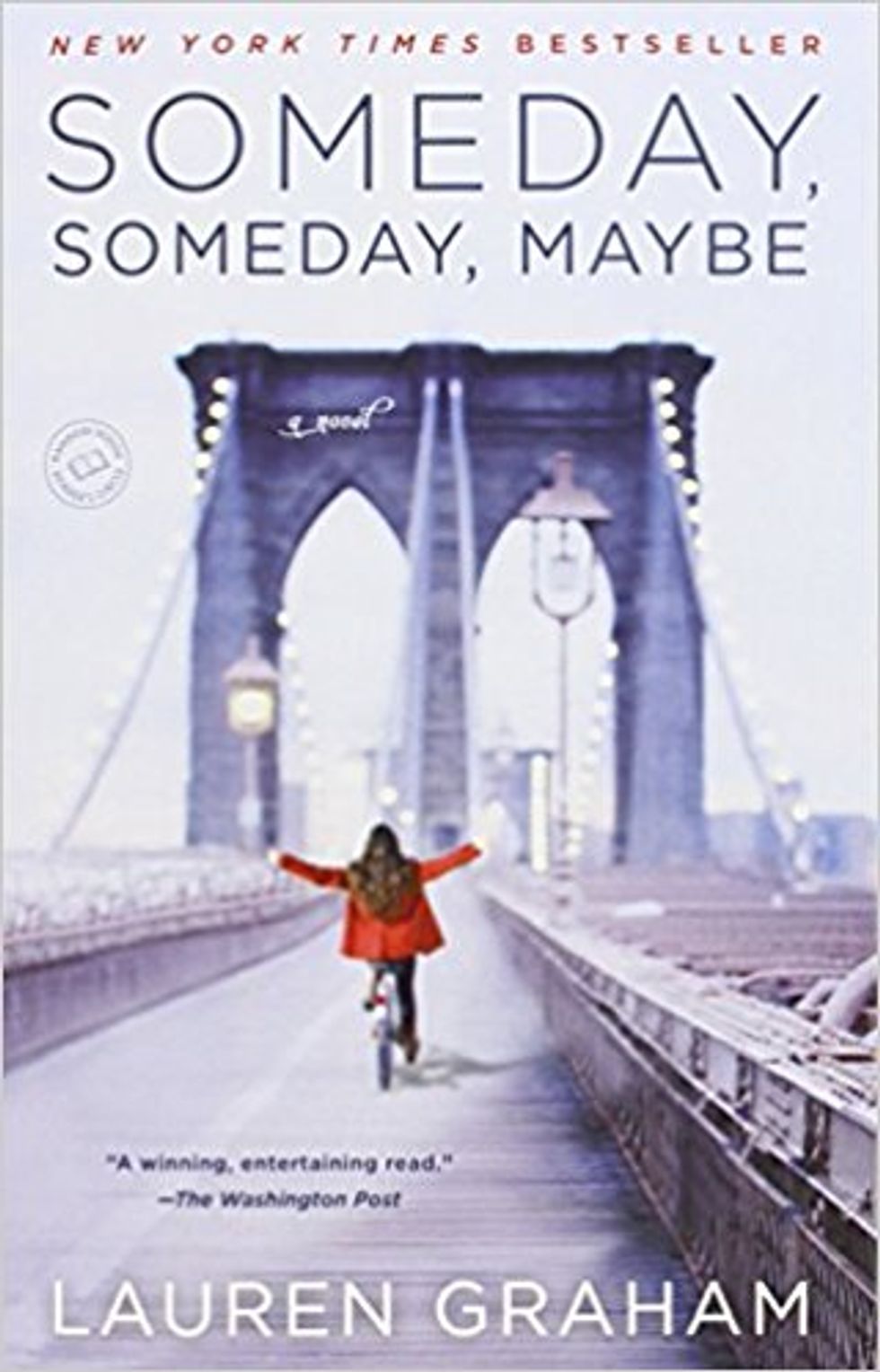 "It's January 1995, and Franny Banks has just six months left of the three-year deadline she set for herself when she came to New York, dreaming of Broadway and doing "important" work. But all she has to show for her efforts so far is a part in an ad for ugly Christmas sweaters, and a gig waiting tables at a comedy club. Her roommates―her best friend Jane, and Dan, an aspiring sci-fi writer―are supportive, yet Franny knows a two-person fan club doesn't exactly count as success. Everyone tells her she needs a backup plan, and though she can almost picture moving back home and settling down with her perfectly nice ex-boyfriend, she's not ready to give up on her goal of having a career like her idols." - amazon.com

"I must work harder to achieve my goal of not seeking approval from those whose approval I'm not even sure is important to me."
20. A Corner of the Universe by Ann M. Martin

[rebelmouse-proxy-image https://media.rbl.ms/image?u=%2Ffiles%2F2017%2F06%2F04%2F636321427339320297-1500162816_51zfKK%252BigjL._SY344_BO1%2C204%2C203%2C200_.jpg&ho=https%3A%2F%2Faz616578.vo.msecnd.net&s=655&h=ed92ed4d67ad2f4058d983178118e097bc84231127d8814c941fc338aa1505a5&size=980x&c=1944378492 crop_info="%7B%22image%22%3A%20%22https%3A//media.rbl.ms/image%3Fu%3D%252Ffiles%252F2017%252F06%252F04%252F636321427339320297-1500162816_51zfKK%25252BigjL._SY344_BO1%252C204%252C203%252C200_.jpg%26ho%3Dhttps%253A%252F%252Faz616578.vo.msecnd.net%26s%3D655%26h%3Ded92ed4d67ad2f4058d983178118e097bc84231127d8814c941fc338aa1505a5%26size%3D980x%26c%3D1944378492%22%7D" expand=1 original_size="1x1"]
"The summer Hattie turns 12, her predictable small town life is turned on end when her uncle Adam returns home for the first time in over ten years. Hattie, a shy girl who prefers the company of adults, takes immediately to her excitable uncle, even when the rest of the family -- her parents and grandparents -- have trouble dealing with his intense way of seeing the world." - amazon.com

"For now, I just want things all safe and familiar. My life may not be perfect, but it is what I have known."
21. Jeremy Fink and the Meaning of LIfe by Wendy Mass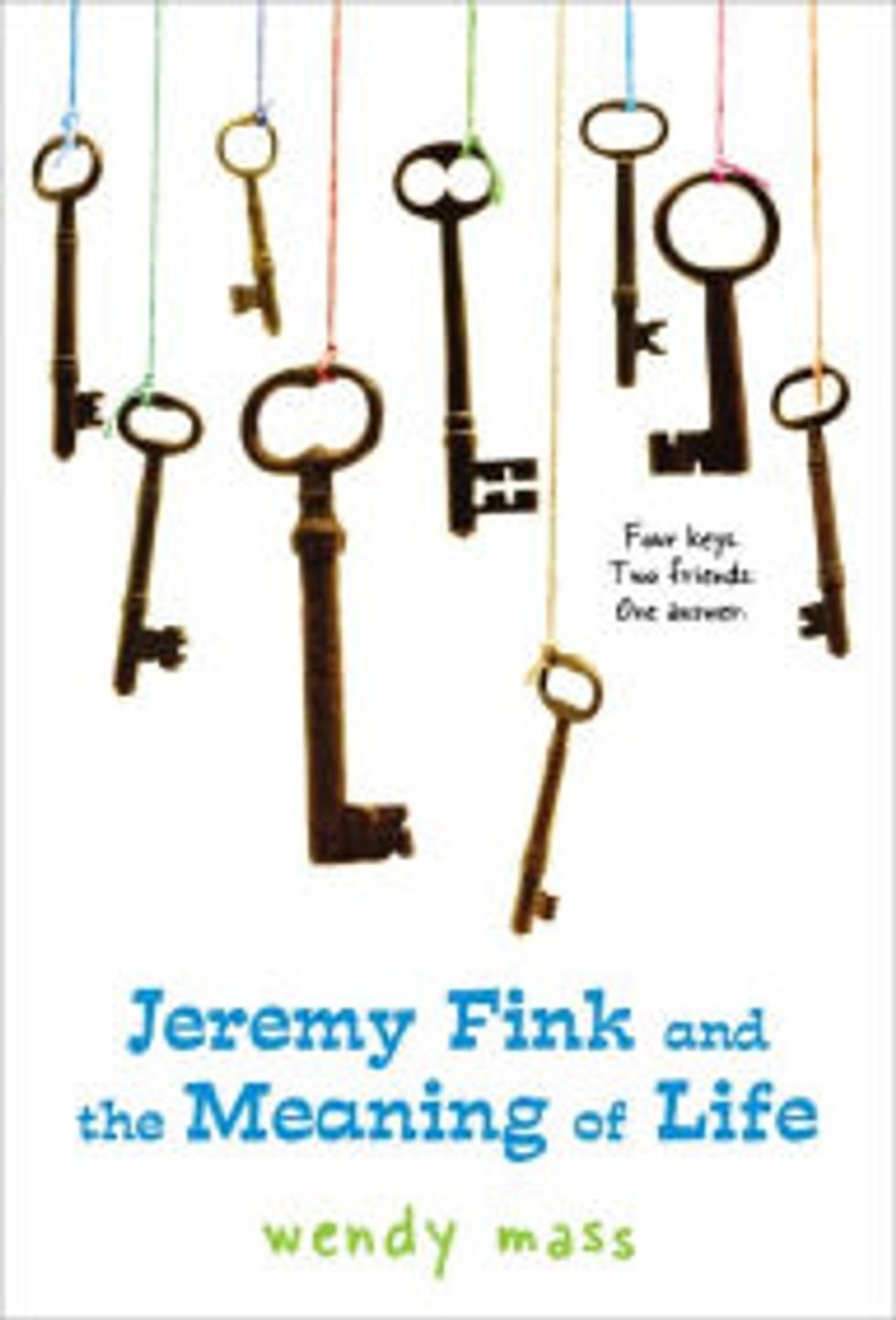 "Jeremy's summer takes an unexpected turn when a mysterious wooden box arrives in the mail. According to the writing on the box, it holds the meaning of life! Jeremy is supposed to open it on his thirteenth birthday. The problem is, the keys are missing, and the box is made so that only the keys will open it without destroying what's inside. Jeremy and Lizzy set off to find the keys, but when one of their efforts goes very wrong, Jeremy starts to lose hope that he'll ever be able to open the box." - amazon.com

"Reach for the stars and even if you miss you will land among the stars."
22. The Pretty Little Liars Series by Sara Shepard
[rebelmouse-proxy-image https://media.rbl.ms/image?u=%2Ffiles%2F2017%2F06%2F04%2F636321428198810805-222469656_The_original_cover_of_the_first_book_in_the_series%252C_Pretty_Little_Liars.png&ho=https%3A%2F%2Faz616578.vo.msecnd.net&s=445&h=dbeb4ce1c4f5ee99dc79f97e2af181cde7524658ee2ab589d55a4895435d3400&size=980x&c=3562788057 crop_info="%7B%22image%22%3A%20%22https%3A//media.rbl.ms/image%3Fu%3D%252Ffiles%252F2017%252F06%252F04%252F636321428198810805-222469656_The_original_cover_of_the_first_book_in_the_series%25252C_Pretty_Little_Liars.png%26ho%3Dhttps%253A%252F%252Faz616578.vo.msecnd.net%26s%3D445%26h%3Ddbeb4ce1c4f5ee99dc79f97e2af181cde7524658ee2ab589d55a4895435d3400%26size%3D980x%26c%3D3562788057%22%7D" expand=1 original_size="1x1"]

"Five best friends. One ringleader. One sleepover…where she goes missing and their lives change forever. Three years later, Spencer Hastings, Aria Montgomery, Hanna Marin, and Emily Fields have grown apart, but mysterious texts and messages from someone known only as "A" about their past AND present secrets bring them back together. But who is this mysterious "A"? What really happened to Alison, their best friend? And how far are they going to have to go to find out?" - Sara Shepard

"I'M STILL HERE, BITCHES. AND I KNOW EVERYTHING. —A"