You may be a fan of Twenty Øne Piløts. You may love their music and their personalities. However, there's one more important thing you should know about them: they're Twitter geniuses, too. Here's a collection of some of the best, most inspiring, and funniest (though not all at one time, of course) tweets from TØP's official account, lead singer Tyler Joseph, and drummer Josh Dun.

1. On Sunday nights.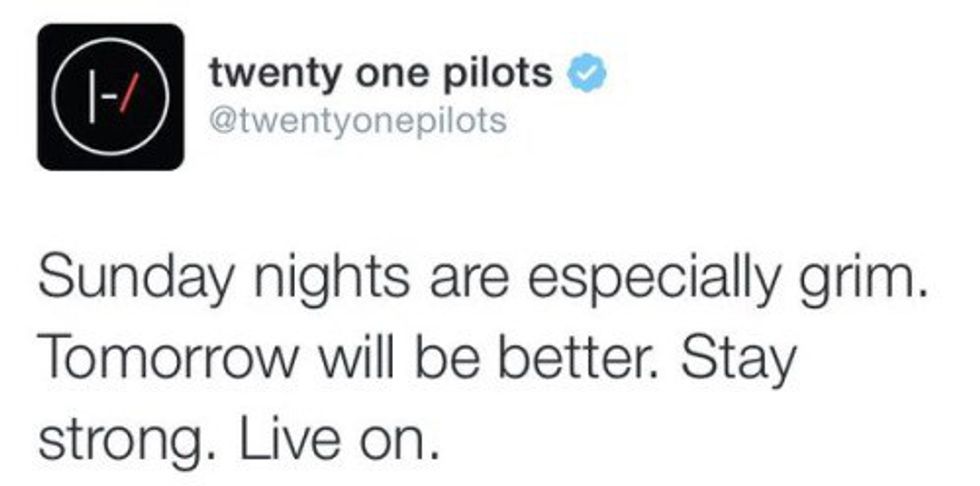 2. On purpose.

3. Inspiration.

4. On meeting career goals.

5. The best way to request a selfie.
6. On Josh's mistakes.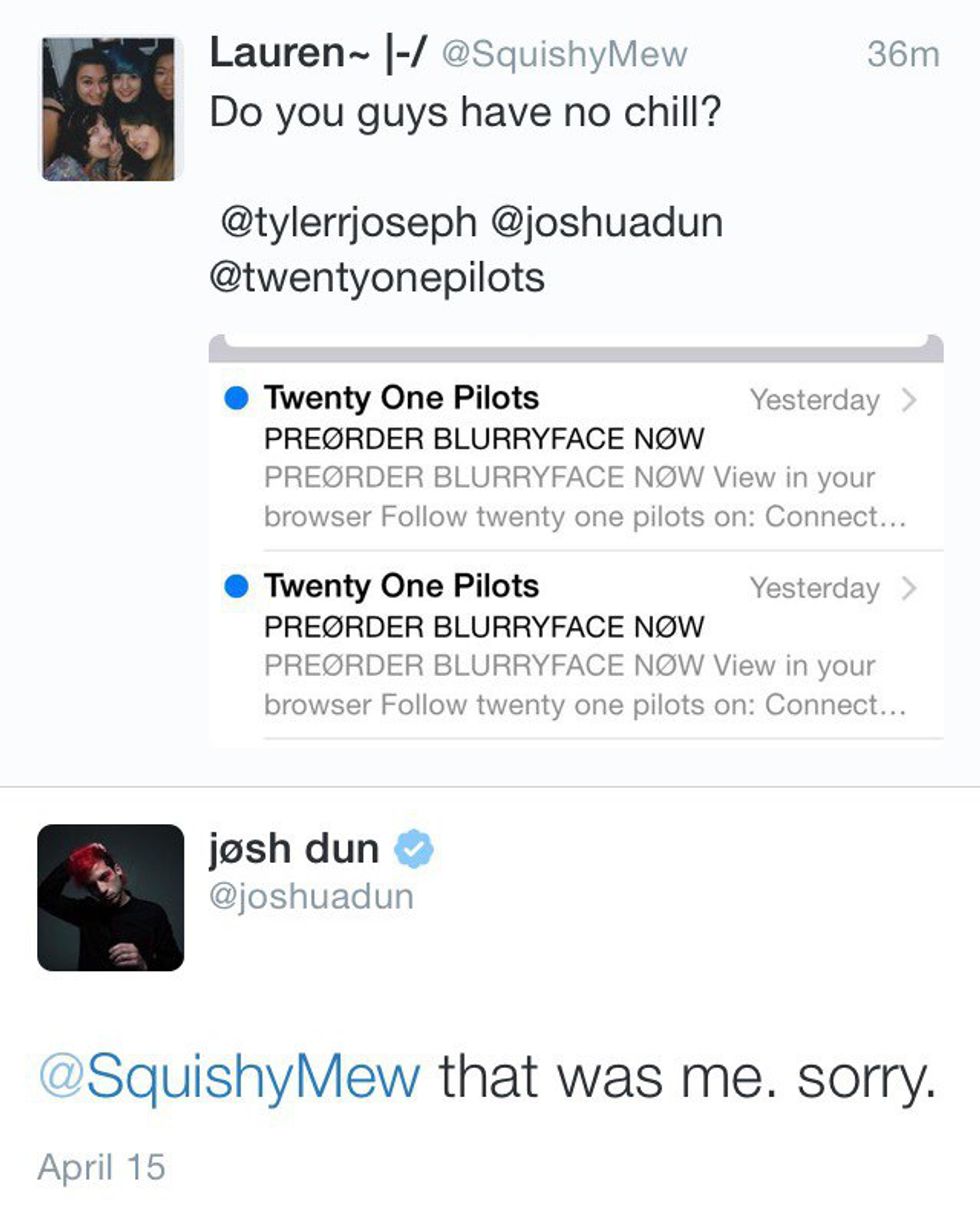 7. And, once again, Josh's mistakes.

8. The truth about being alone.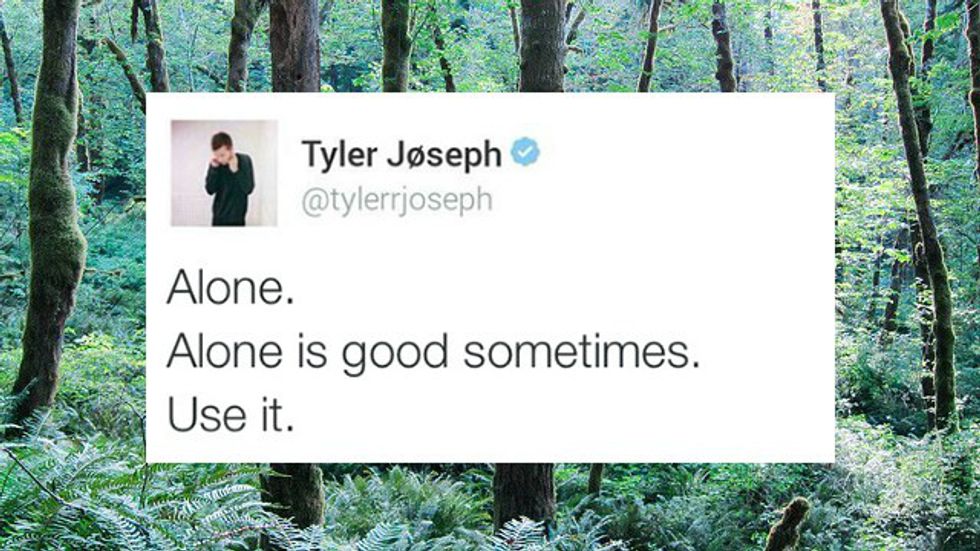 9. And the truth about partying all night.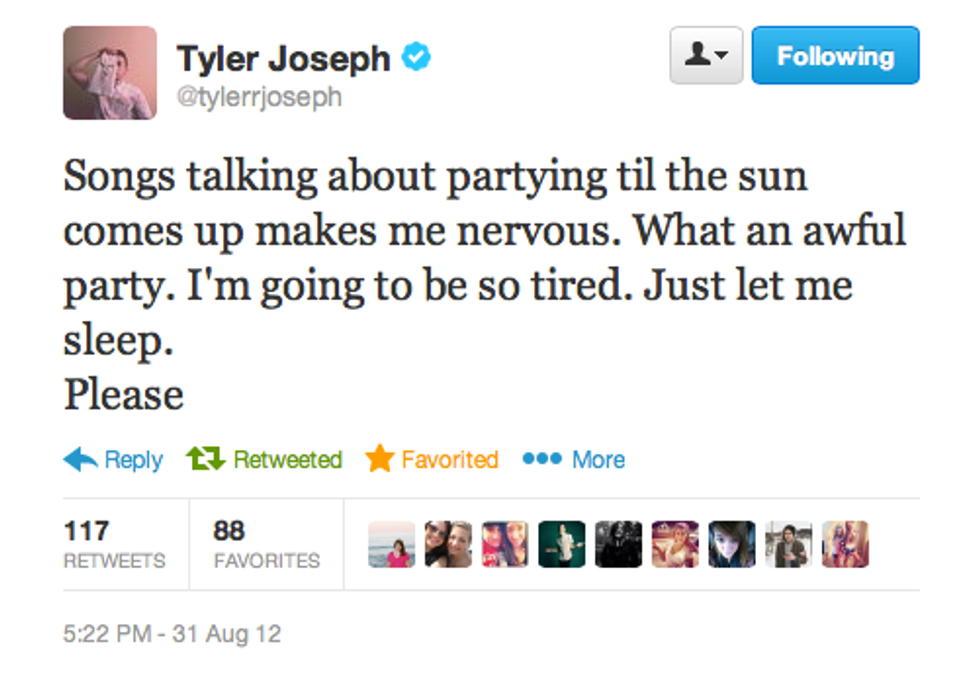 10. On talent.

11. The Golden Rule.
12. 5 am wisdom.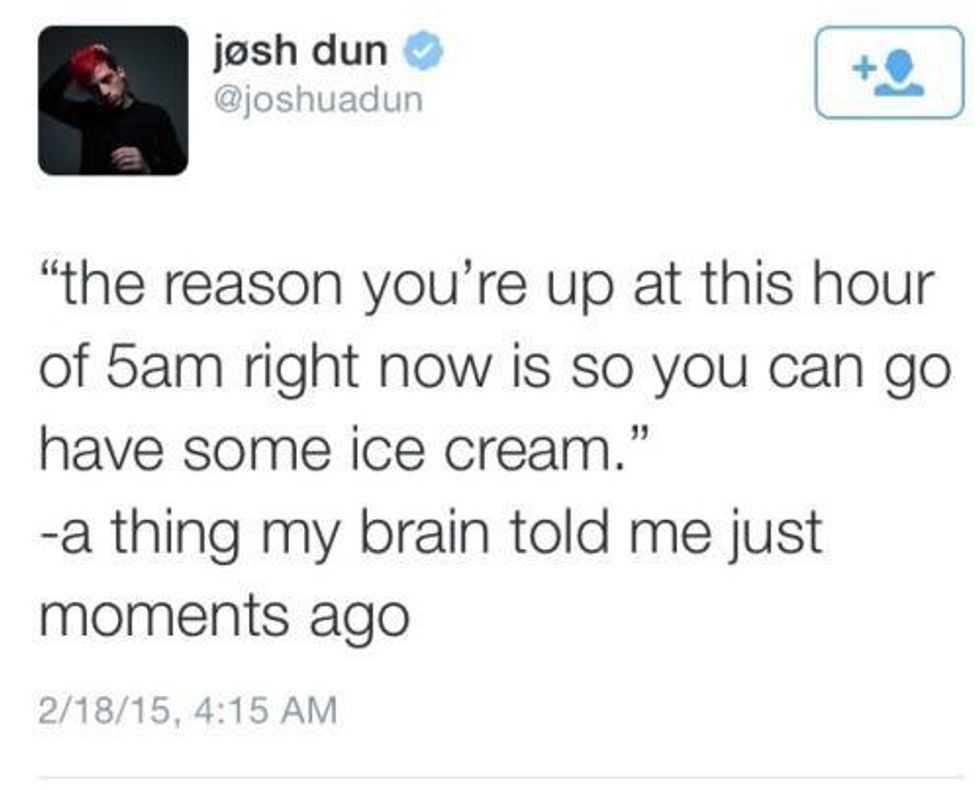 13. One ant's hard day.

14. The importance of caps.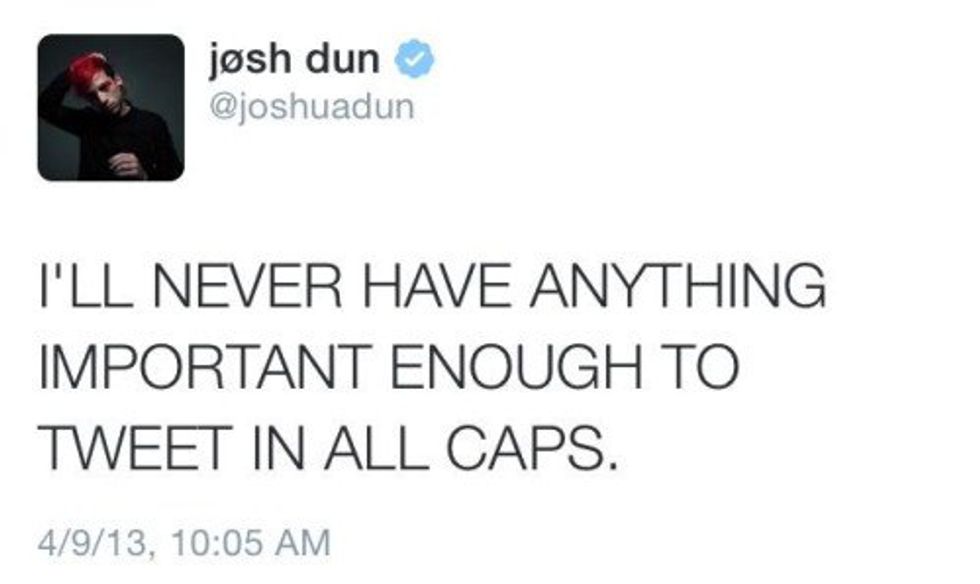 15. This inspirational message.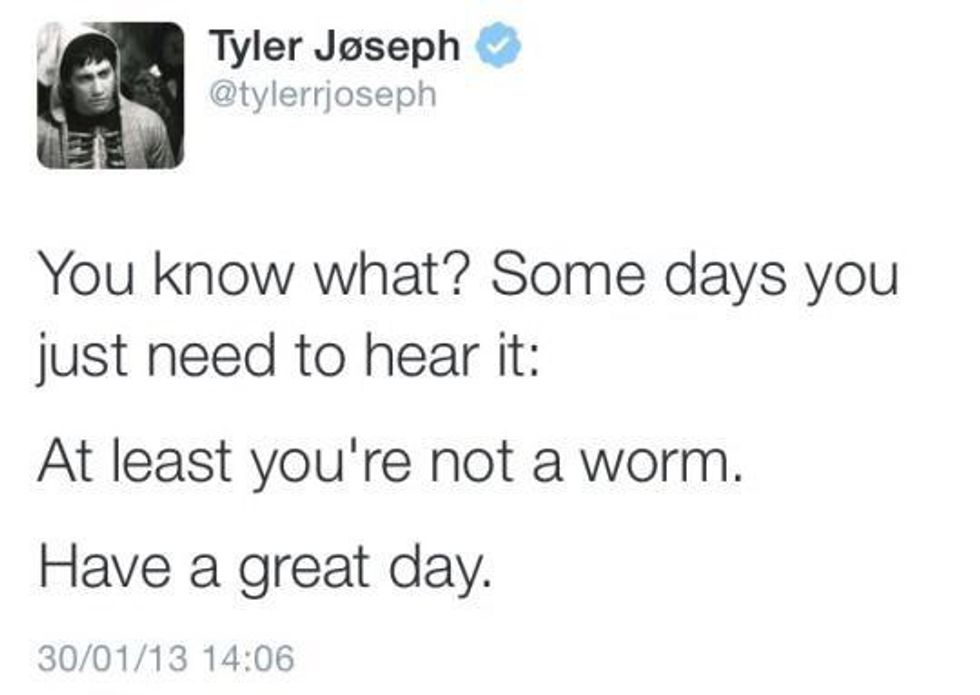 16. This little "The Judge" Easter egg.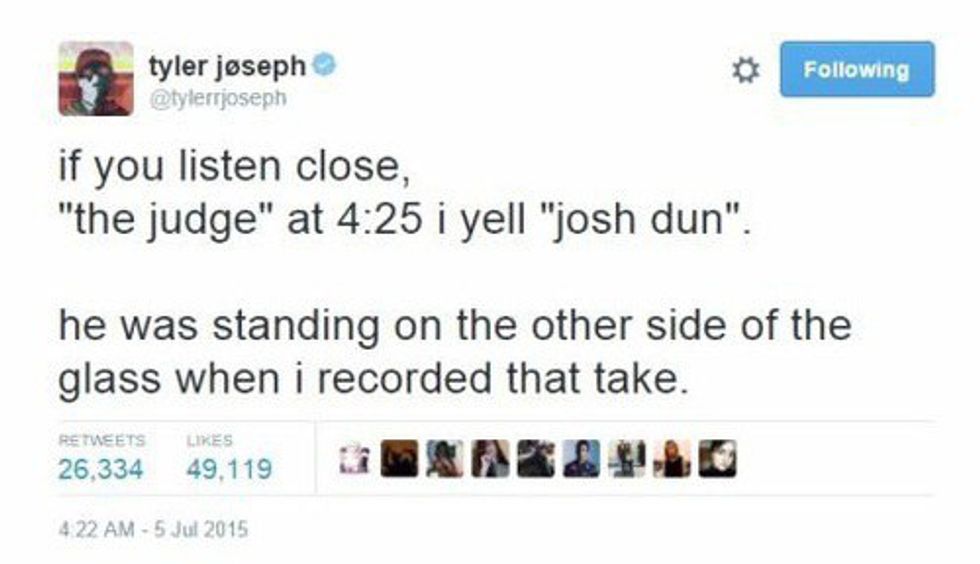 17. On running from bees.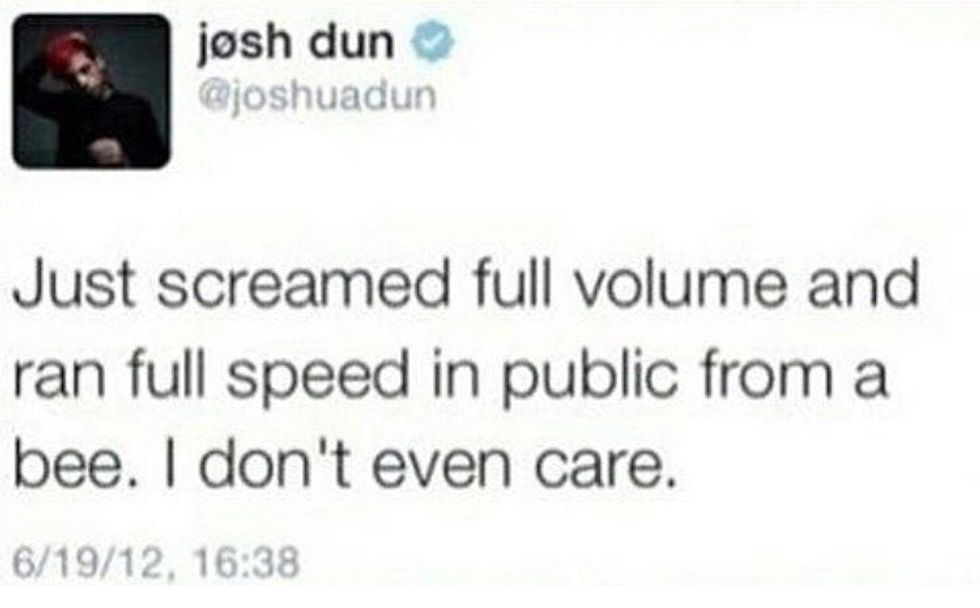 18. On throwing blame.

19. Adoption.

20. This bad pun.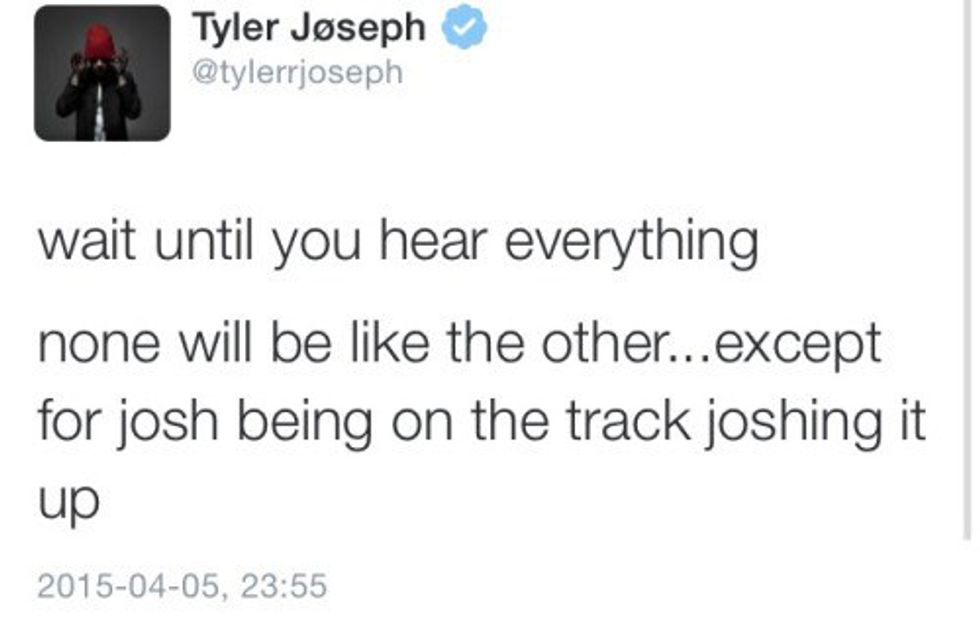 21. And this universal truth.