Ah, summer. A time for backyard barbecues with friends and family, lakeside cruises and nighttime bonfires, and . . . sitting silent in a dark room for about two hours, wolfing down popcorn and candy like a goddamn animal. That's right, I'm talking about everyone's true favorite part of summer, the blockbuster movie season! So without further ado, let's take a look at a handful of major motion pictures being released in the next few months, as well as a couple that have maybe already hit theaters.
*Heads up: We won't be covering every major summer release this year, just the ones that I'm personally really jazzed about. Because why would you care about anyone's opinion other than my own?*
---
IN THEATERS NOW:
Avengers: Infinity War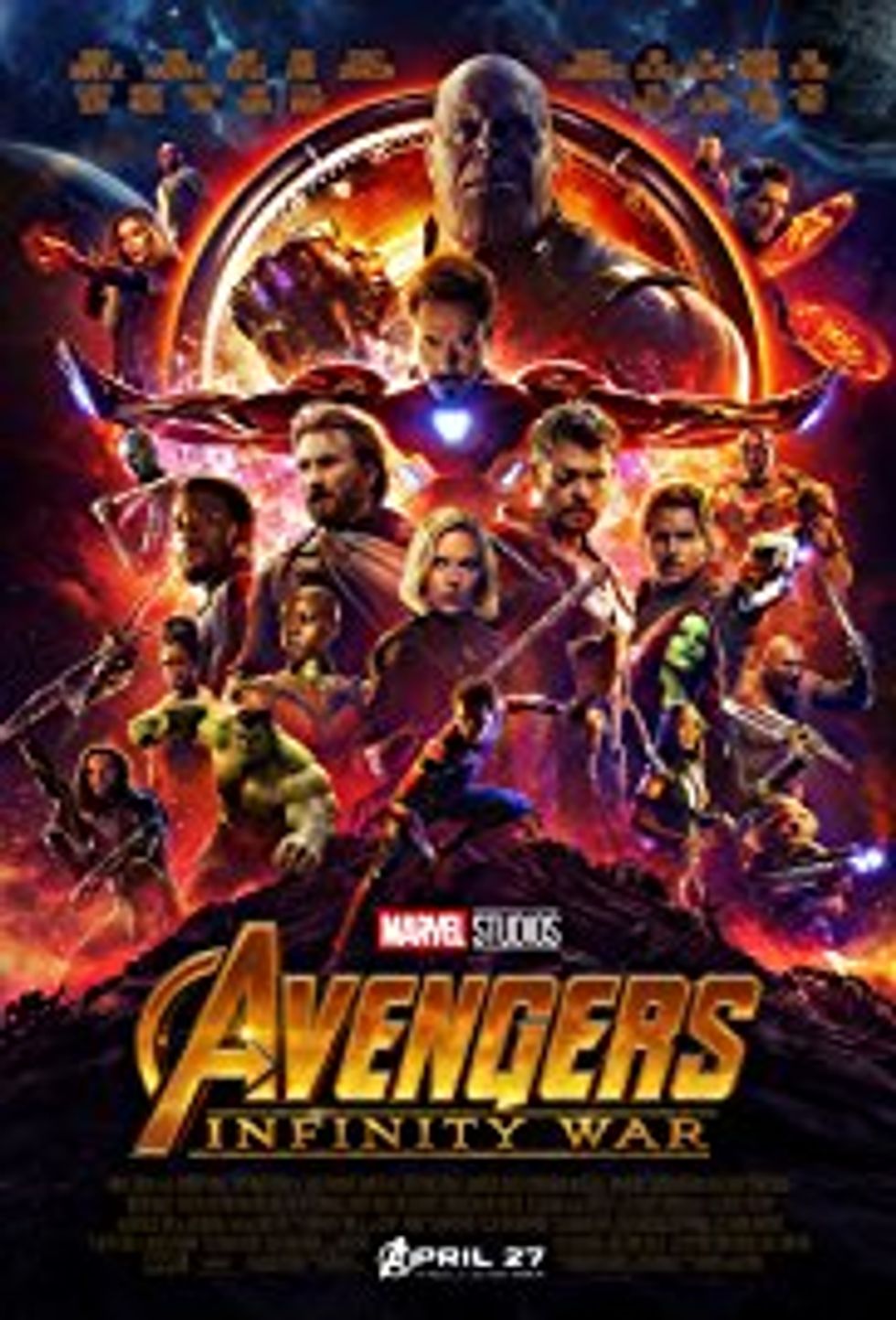 Dir. by Joe and Anthony Russo
Starring Just About Everyone Famous
Superhero, Sci-Fi, Action
Let's be real: either you've seen this movie by now, or you're an uncultured fool committed to avoiding just about anything awesome. For those of you who fit the latter, I'll do you a favor and avoid discussing the movie too much here, but I do have a full review up now on my personal blog, Everyman Film Reviews (what a subtle plug!). So I don't have a lot to say about this movie here — if you haven't seen it yet, you should probably do that, and if you have . . . well then, just go see it again, why don't you? It's like, really good.
Deadpool 2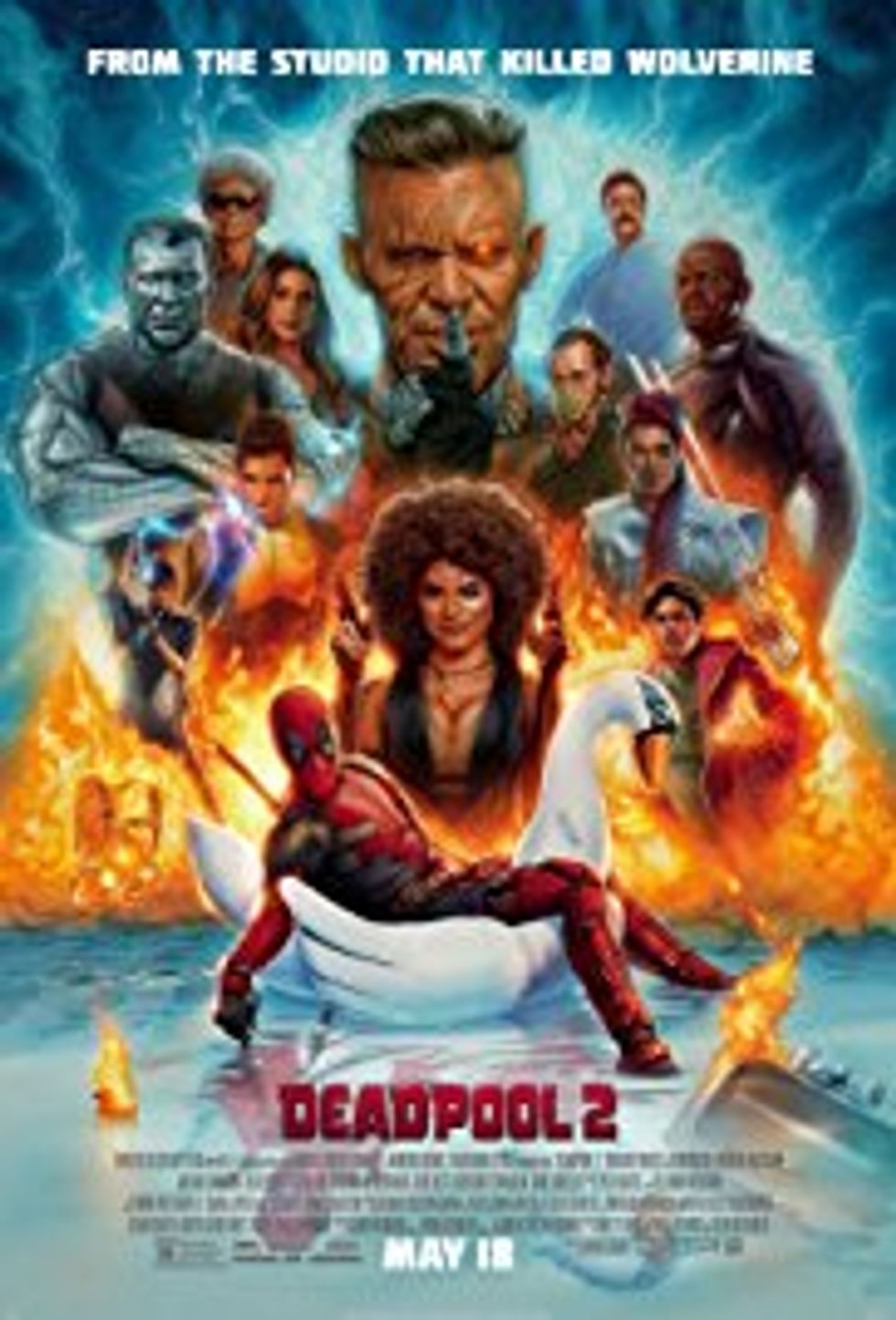 Dir. by David Leitch
Starring Ryan Reynolds, Josh Brolin, Morena Baccarin, Zazie Beetz
Comedy, Superhero, Action
In more superhero fare this summer, we have the sequel to 2016's insanely successful Deadpool. I'm pretty sure all of the Internet has been anticipating this film for quite some time, and the genius trailers and marketing we've seen make it look like we could be in for some more crazy, enjoyable antics with the infamous "Merc With A Mouth." By the time this post goes up, the movie will most likely have made all the money in the world over its opening weekend, so expect to see my thoughts soon on Everyman Film Reviews (God, I am good at this self-promotion thing!)
Solo: A Star Wars Story
Dir. by Ron Howard, a.k.a. "Not Phil Lord & Chris Miller"
Starring Alden Ehrenreich, Woody Harrelson, Emilia Clarke, Donald Glover
Adventure, Sci-Fi, Action
Isn't it weird that we already have another Star Wars film coming out, just five short months after The Last Jedi? I am eagerly anticipating Solo - not because I'm incredibly excited for the film, but because it has been plagued by so many production issues that I just wanna see how it turns out. After the departure of the film's original directors, rumors of extensive reshoots, and reports of difficulties with the actors, I will admit - the trailers for Solo do look . . . intriguing? Nobody was really calling for a movie about the early life of Han Solo, but it'll be interesting to see whether or not Ehrenreich can deliver a performance that's true to the original character. One thing's for sure, Donald Glover has already stolen the show as Lando Calrissian and the movie hasn't even hit theaters yet.
---
COMING SOON (to a theater near you!)
Ocean's 8 - June 8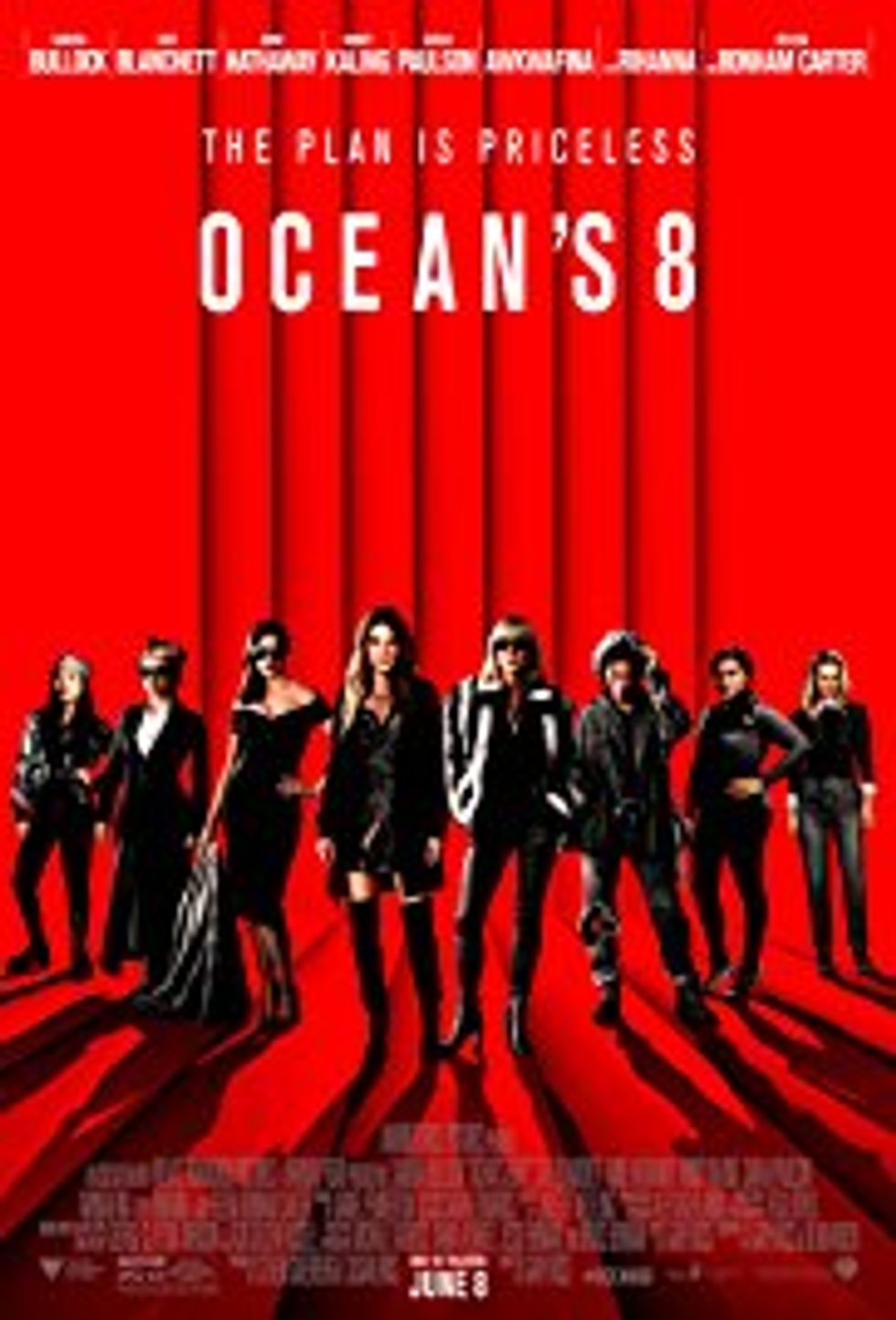 Dir. by Gary Ross
Starring Sandra Bullock, Cate Blanchett, Anne Hathaway, Mindy Kaling
Crime, Comedy
I'm a sucker for a good heist movie. So of course, Ocean's Eleven (the 2001 remake, not the Frank Sinatra original) holds a special place in my heart as one of the best crime movies ever made. Now the Ocean's franchise is going the Ghostbusters route and giving us a female-led quasi-reboot, and hey, maybe it'll be good. What I'm really looking for in this movie is that it brings something new to the franchise beyond being just a remake of the first, only with women. Like any worthwhile remake, Ocean's 8 will need to do something different if it wants to stand on its own.
Incredibles 2 - June 15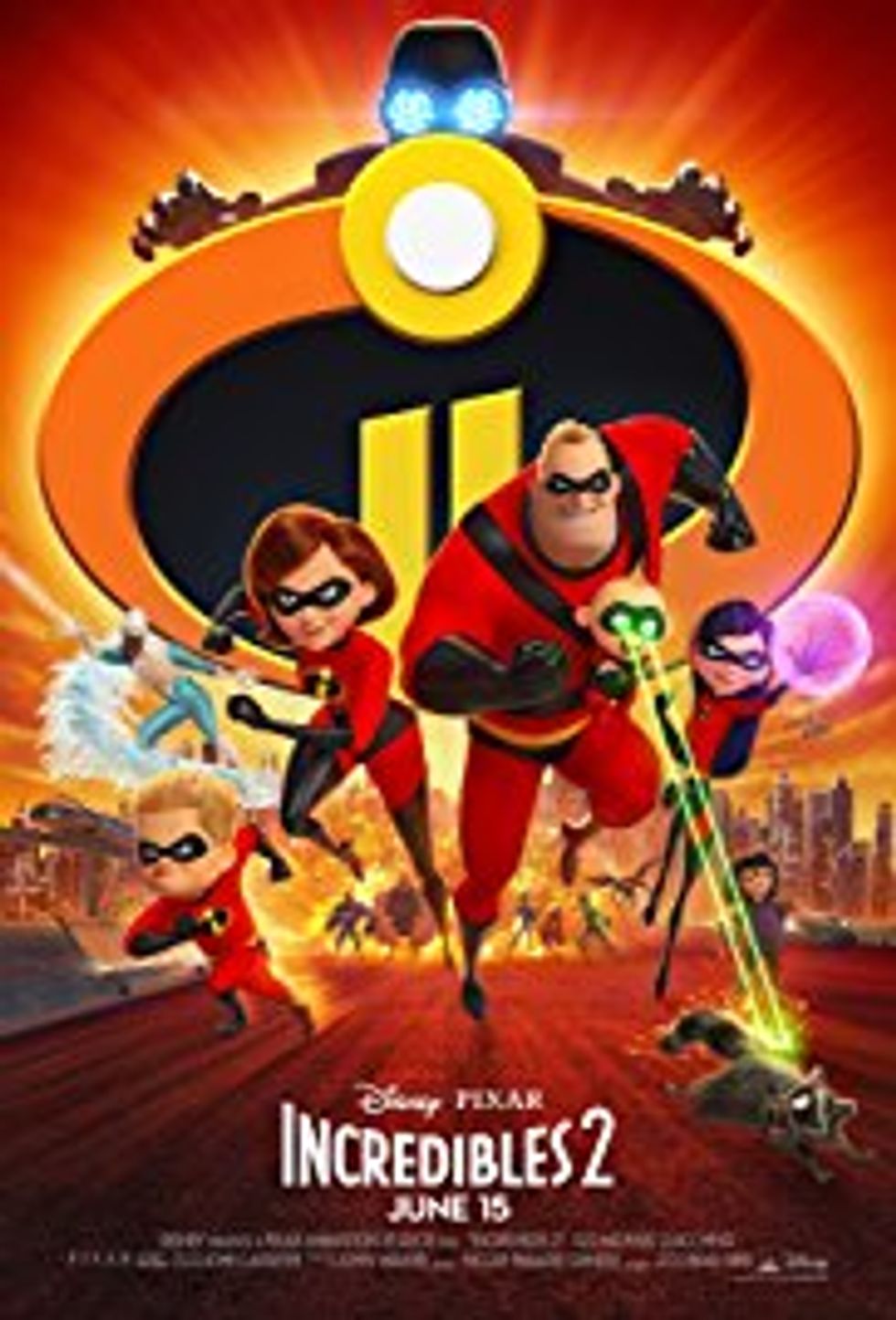 Dir. by Brad Bird
Starring Craig T. Nelson, Holly Hunter, Huck Milner, Sarah Vowell
Animation, Adventure, Superhero
Talk about long overdue. No matter what your opinion is on superhero flicks, everyone knows and loves The Incredibles. This was my younger self's favorite movie for quite some time, and though we've all aged in the 14 years since this super-family first rocked our metaphorical socks off, Incredibles 2 will surely bring out the little kids in all of us. I'm interested to see where they take the sequel — the trailer makes it look like a lot of focus will be put on the relationship between Mr. Incredible and Elastigirl, with him taking on a "Mr. Mom" type of role watching the kids at home. Looks great! Hopefully, this one proves to be better than the astoundingly average Finding Dory. Yeah, feel free to leave your angry comments below . . .
Tag - June 15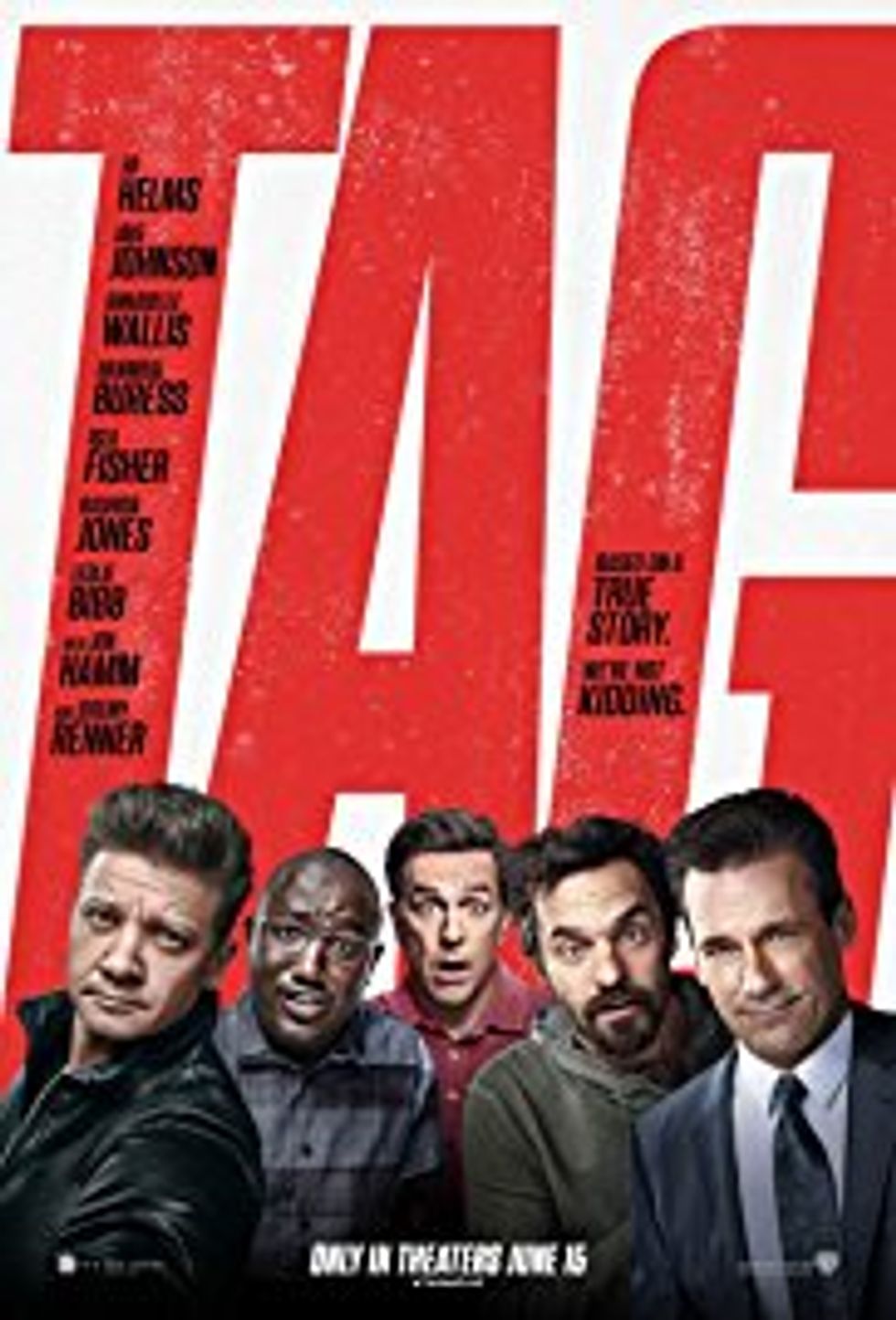 Dir. by Jeff Tomsic
Starring Jeremy Renner, Annabelle Wallis, Isla Fisher, Ed Helms
Comedy
Coming out the same weekend as Incredibles 2, we have Tag: a comedy about a group of adult friends who have been playing the same game of tag for decades, starring some really funny people. And I guess it's based on a true story. Honestly, I know basically nothing about this movie, other than the fact that I just watched the trailer, it looks funny enough, and I want to get this list to at least ten movies. Tag could end up being really, really stupid, but maybe - just maybe - it'll be hilariously stupid, and after Game Night really delivered on "dumb-fun comedy" earlier this year, I'm not gonna write Tag off just yet.
Jurassic World: Fallen Kingdom - June 22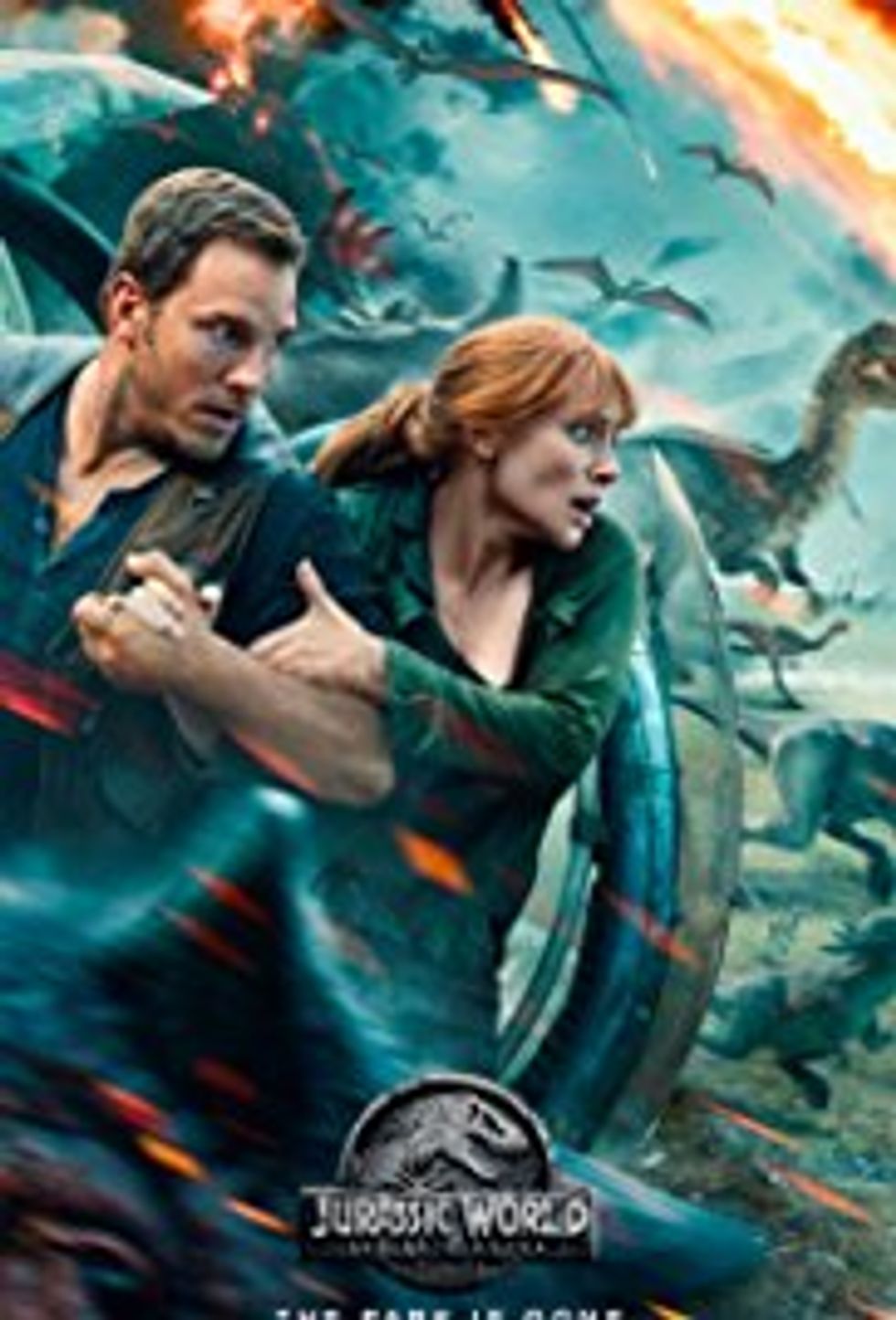 Dir. by J.A. Bayona
Starring Chris Pratt, Bryce Dallas Howard, Jeff Goldblum, BD Wong
Adventure, Action, Sci-Fi
"Dinosaurs! Explosions! Chris Pratt!" That may as well be the tagline for the follow-up to the 2015 quasi-reboot of the Jurassic Park franchise, and honestly, I'm there. Will it have an incredibly highbrow, intellectual storyline? Probably not. Is it going to win any Best Performance Oscars? Doubtful. But read my lips — DINOSAURS ARE GOING TO FIGHT OTHER DINOSAURS — and c'mon, we'll both be there opening weekend. It looks like this new installment will be taking the carnage away from the original island, a la The Lost World, and I'm interested to see where the story goes from here. Plus, franchise veteran Jeff Goldblum is set to reprise his role as Dr. Ian Malcolm, and let's be honest, we all need a little more Goldblum in our lives.
Under the Silver Lake - June 22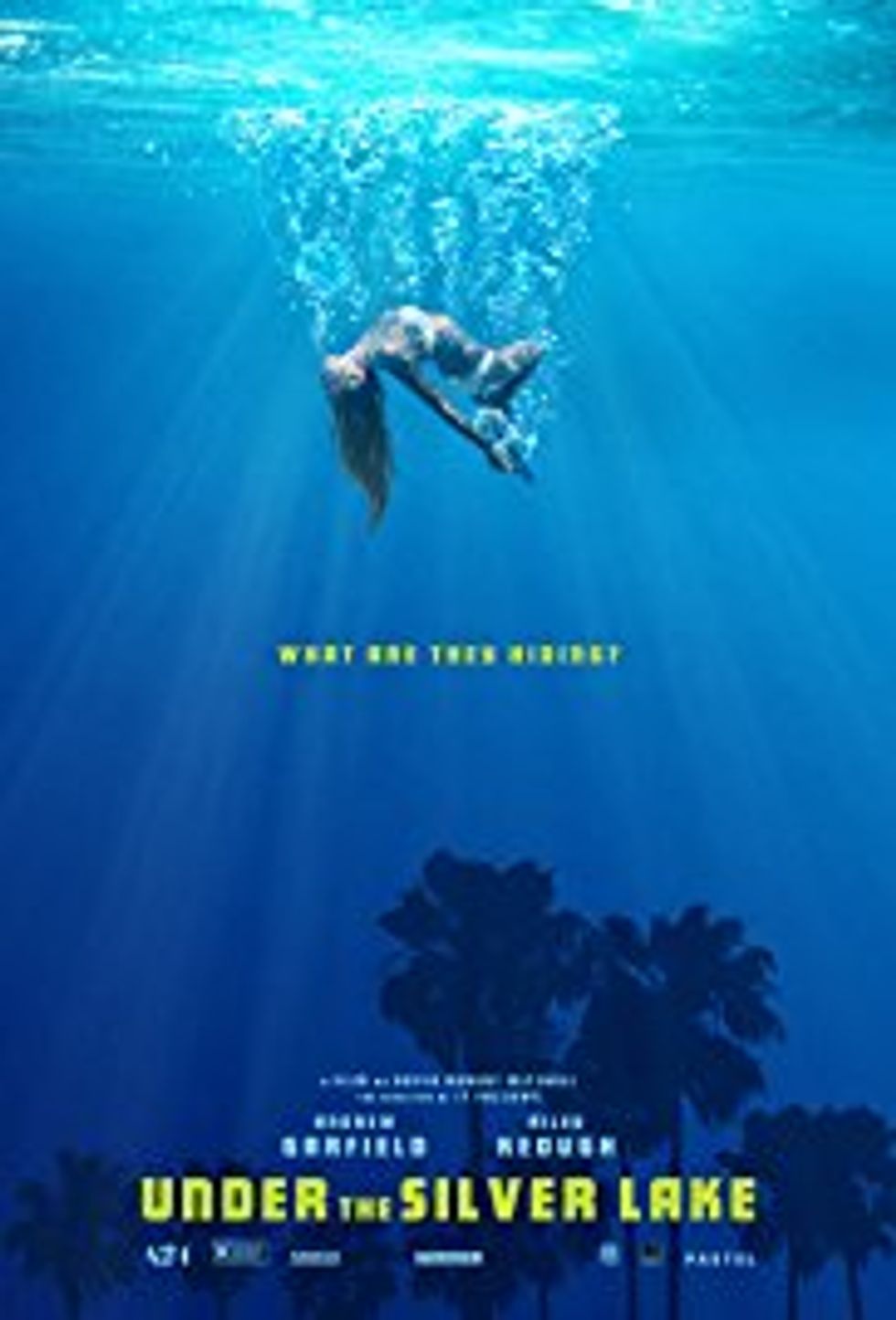 Dir. by David Robert Mitchell
Starring Andrew Garfield, Riley Keough, Sydney Sweeney, Jimmi Simpson
Comedy, Crime, Drama
Coming out the same day as Fallen Kingdom is another movie I know practically nothing about, but I heard about it on a podcast, I checked out the trailer, and it looks kind of insane. So Andrew Garfield meets a girl who supposedly gets kidnapped, and then he becomes obsessed with finding her and with conspiracy theories . . . and it's a comedy? I can't say I'm not a little bit intrigued. Just watch the trailer and see the madness for yourself. Will I see Under the Silver Lake? Probably not. But hey, I gotta break up a list full of superheros and action flicks with something, right?
Sicario: Day of the Soldado - June 29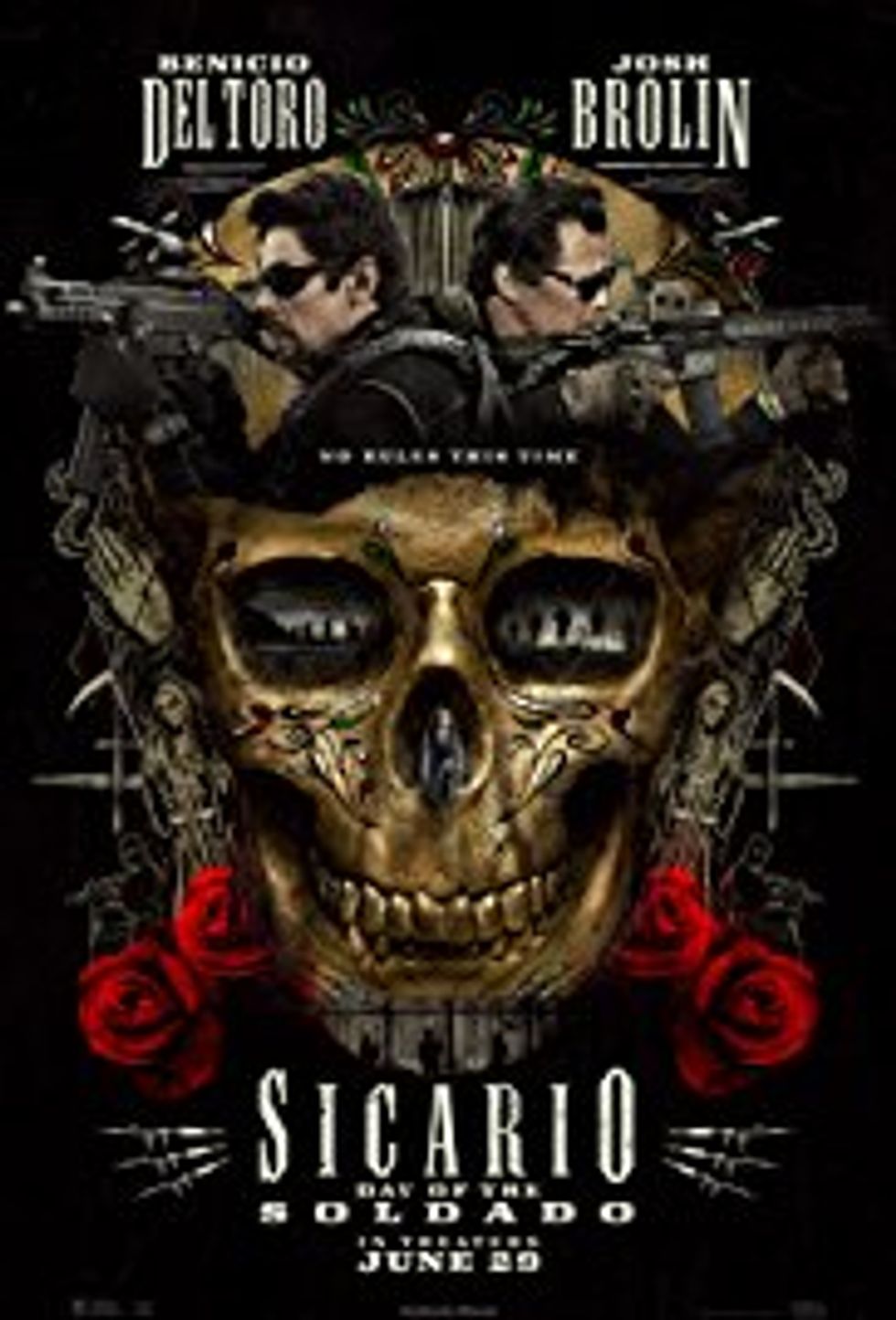 Dir. by Stefano Sollima
Starring Josh Brolin, Benicio Del Toro, Isabela Moner, Jeffrey Donovan
Action, Crime, Thriller
I'm throwing Sicario: Day of the Soldado on this list because while I haven't seen the first, I've heard great things, and a lot of people are looking forward to this sequel. The trailer for Soldado presents a dark, intense, and action-packed film about the Mexican cartel wars. If nothing else, this movie should cap off Josh Brolin's cinematic hat trick of 2018, after portraying Thanos in Infinity War and Cable in Deadpool 2. Hopefully, I'll be able to catch up on Sicario before Soldado hits theaters.
Ant-Man and the Wasp - July 6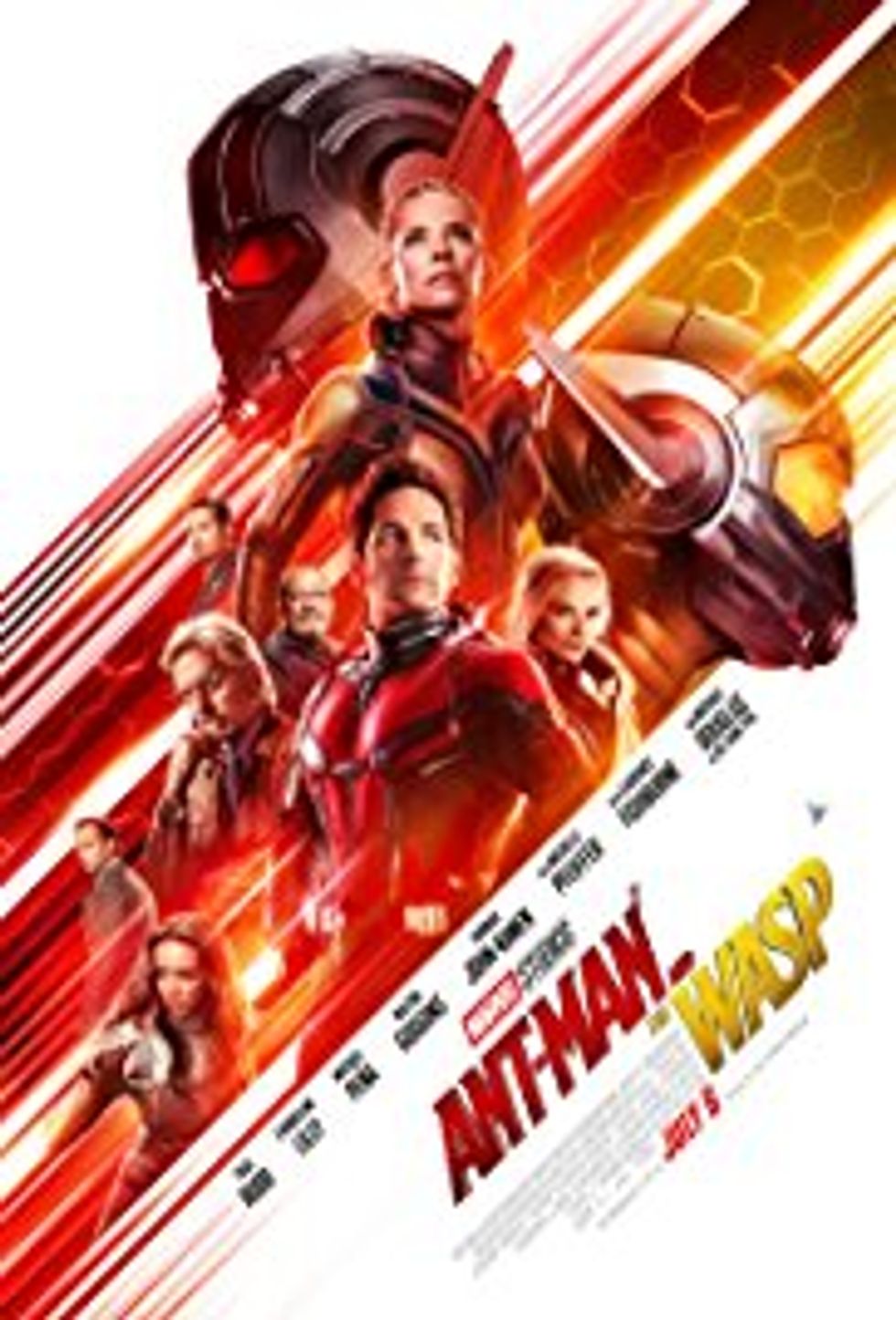 Dir. by Peyton Reed
Starring Paul Rudd, Evangeline Lilly, Michael Douglas, Michelle Pfeiffer
Superhero, Action, Comedy
Whoa, another superhero movie! Are you beginning to see a little bit of a pattern here? I'm not the biggest fan of Ant-Man (2015); in fact, I'd say it's definitely one of the Marvel Cinematic Universe's lesser entries. But Ant-Man and the Wasp will finally develop the character of Hope van Dyne as The Wasp, and that's something I'm super psyched about. Plus, from what I've heard, director Peyton Reed may have had a little more autonomy on this project, so hopefully he'll be doing more creative and humorous things with the characters. No spoilers, but it will also be interesting to see how this movie deals with the aftermath of Infinity War . . .
Mission: Impossible - Fallout - July 27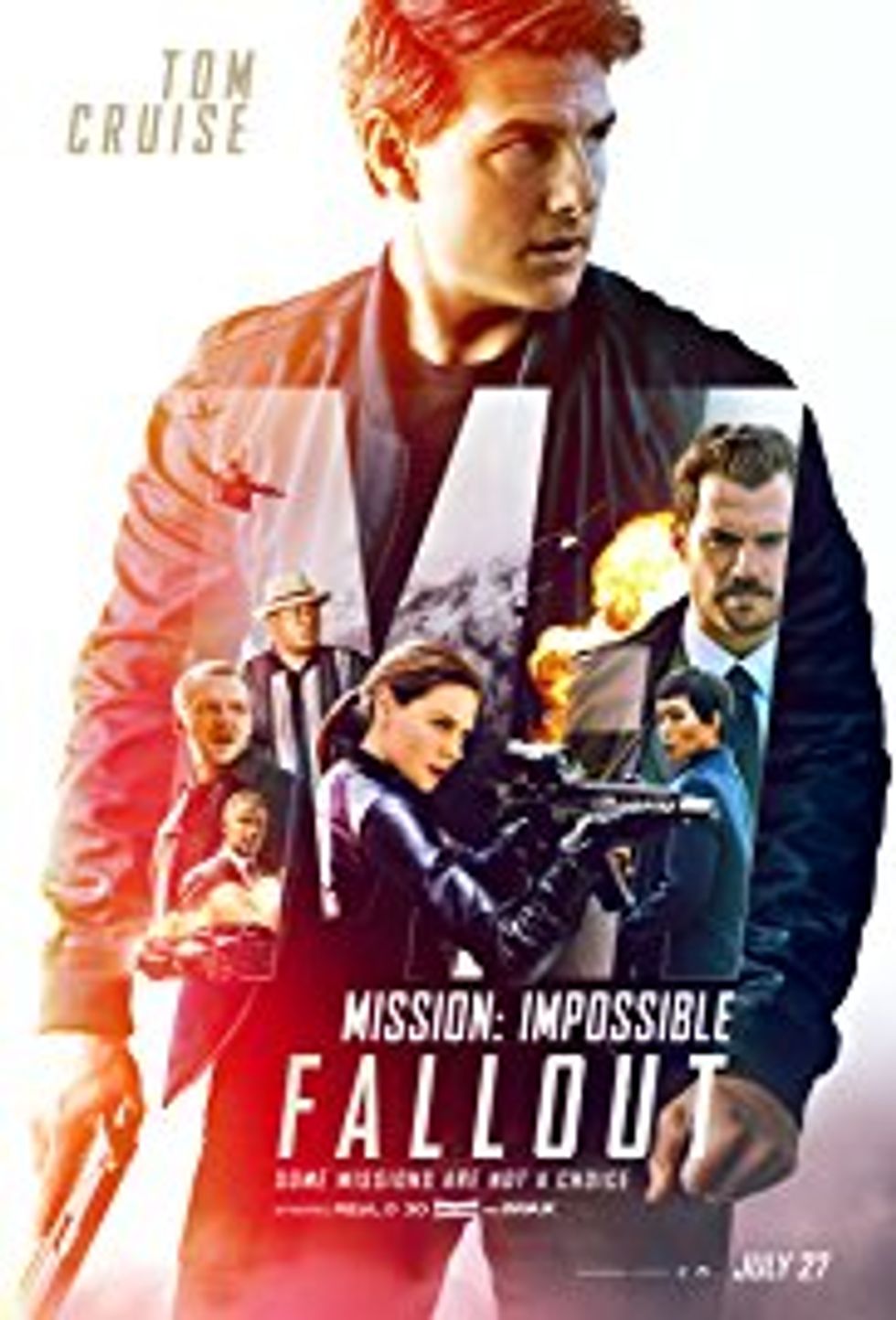 Dir. by Christopher McQuarrie
Starring Tom Cruise, Rebecca Ferguson, Simon Pegg, Henry Cavill
Action, Adventure, Thriller
This is it, guys. This is my movie of summer 2018 - aside from Infinity War, obviously. That first Super Bowl trailer still has me so hyped for the continuing adventures of Ethan Hunt and the Impossible Mission Force. Benji (Pegg) is back, Ferguson returns as Ilsa Faust after a terrific introduction in Mission: Impossible - Rogue Nation, and now the team is fighting Henry Cavill? With a MOUSTACHE?! Just take my money, Paramount.
The trailer is promising more intense action, death-defying stunts, and all the intelligent mayhem that we've come to expect from the Mission: Impossible franchise. As a bit of a tangent, I fully believe that Mission: Impossible has stealthily become the best ongoing spy franchise we have today Bond is hit-or-miss, Bourne is dead in the water, and Kingsman 2 didn't live up to expectations. And I'll fight you and your grandma on that. Just kidding, I haven't met your grandma. I'm sure she's a lovely lady.
---
And there you have it! Eleven movies coming out over summer 2018. What are you most looking forward to on this list? Or is there something amazing hitting theaters that I completely forgot about? Doubtful, but comment below and let me know! Or don't, honestly, I'm not too stressed about it.
*All release dates, movie info, etc. found via IMDb*