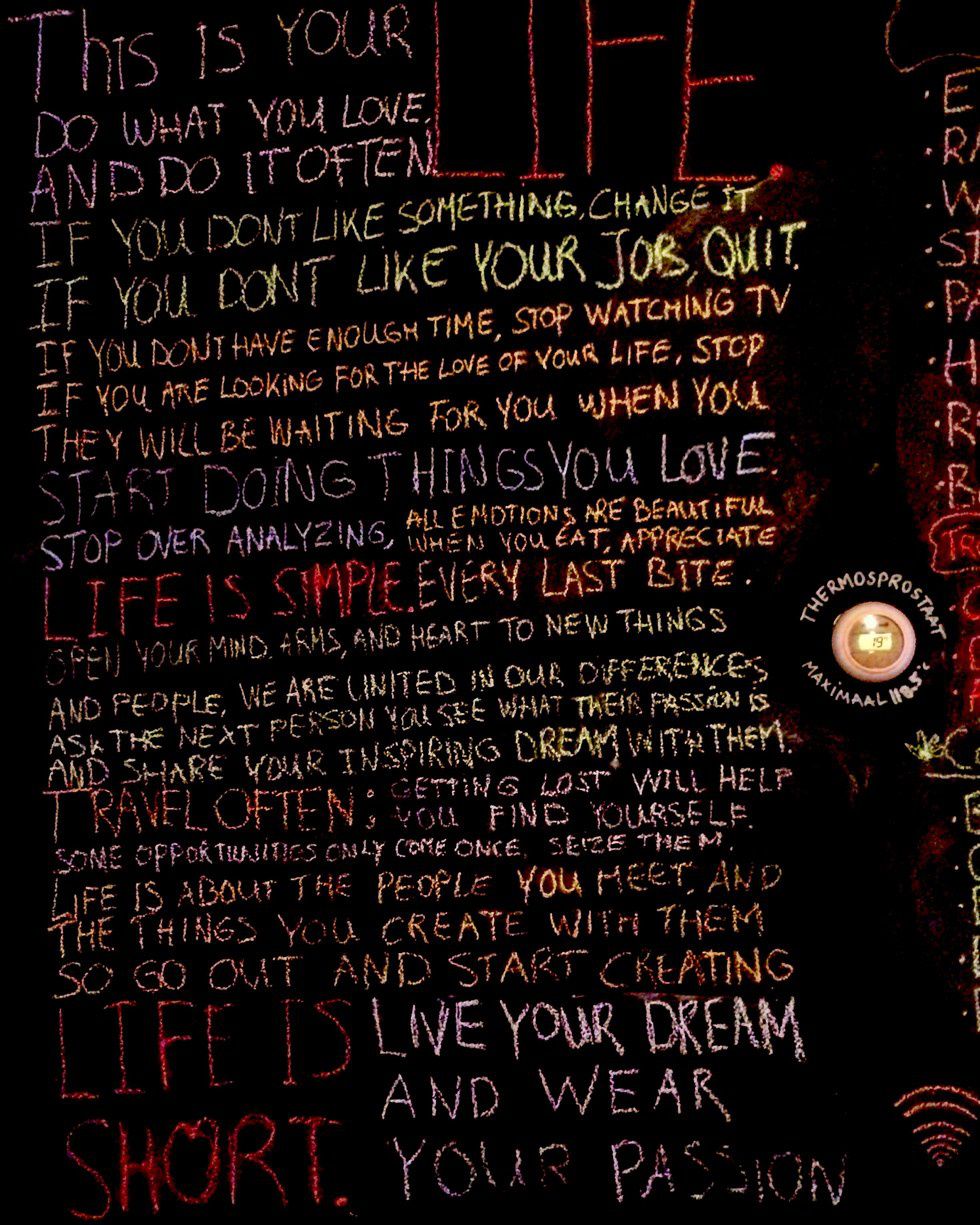 Happy New Years!
It's crazy to think another year has passed and gone by. Time sure does fly by!
I like to think of 2016 as a year I'll never forget; an emotional roller coaster, epic adventures, and a year that has helped shaped me into the person I am becoming, who I want to be, and where I see my goals and dreams.
2016 consisted of a year of:
Stepping Out of My Comfort Zone
Saying Yes! to New Adventures
Learning from Mistakes and Failure - In the end, everything will be ok
Overcoming challenges, setting goals - I ran not just my first, but TWO Half Marathon's This Year!
The Power of Networking - "who you know" Really is a big thing
You Never Know Who You May Meet - And When You May Meet Again
Always Expect The Unexpected
Somewhere over the rainbow, truly does exist
I just know 2017 will be another year filled with new adventures, learning lessons, and amazing memories to create and capture.
If you want 2017 to be YOUR YEAR;
Don't sit on the couch and wait for it. Go out. Make a change. Smile more. Be excited. Do new things. Throw away what you've been cluttering. Go to bed early. Wake up early. Be fierce. Don't gossip. Show more gratitude. Catch the sunrise, and chase more sunsets. Unfollow negative people on social media. Actually make it a goal to do less social media, and MORE social activities and interactions with friends and loved ones. Explore and spend some quality time outdoors. Make memories, capture moments. Fill your life with adventures, not things. Have stories to tell not stuff to show. Do things that challenge you. Be brave.
Make this year a year of finding
-What makes you happy
-What are you good at
-What do you want to try to do or accomplish in the next year, month, week, tomorrow
-If you lived everyday like it was your last what would you do
Imagine if you could watch a trailer for your 2017...
What would you want it to look like?
Thanks for one
crazy, unforgettable
ride of adventures and
memories 2016
✧
2017 I can't wait to see what you bring ❂❉❥
https://www.youtube.com/watch?v=TGgk0XZyZJU