Over the past few years we've all seen and heard the hype surrounding things like Toy Story 3, Monsters University, and Girl Meets World. Although we all have to grow up, our generation is so attached to their childhood days. We all look at the TV shows and movies that replaced our beloved characters and feel bad for the children that will never get to see Clarissa explain it all, or watch as those "dumb babies" get themselves in and out of another pickle (pun intended). And don't even get me started on all of those terrible remakes. Nothing can replace the originals. But, I have some good news for all the 90's kids out there. We don't have to grow up, just yet. It looks like 2016 is really kicking off the era of 90's revival. Here is a list of things that are in the works that will bring back all of your 90's nostalgia.
1. Fuller House
By now, everyone knows about the Netflix reboot of the beloved Full House. The full series will be available to subscribers on February 26th. The reboot will follow a similar plot, but instead of three clueless guys raising three gorgeous girls, it will be three zany women raising DJ's three sons and Kimmy Gibbler's daughter (does that scare anyone else?)
2. Finding Dory
Yes, it is finally here. The sequel that was promised to us for a few years now will be swimming into theaters this July. The trailers give me a bit of a Tigger Movie feel. Apparently Dory starts to remember her family so, along with her two orange pals, she goes searching for them. Of course, craziness is bound to ensue, it is Dory after all. I can't wait to see what her family is like, if she does find them. Can you imagine a bunch more Dorys?
3. The clothes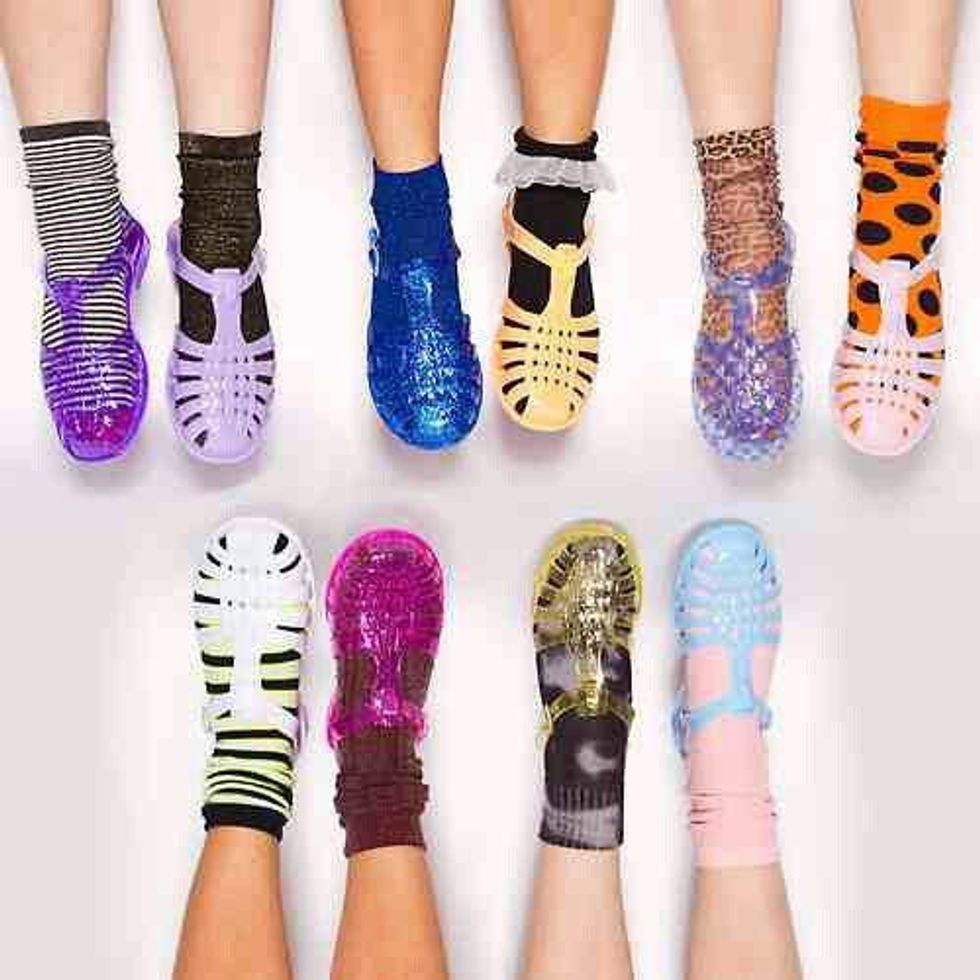 Over the years, 90's clothing trends have been making a comeback. First flannel, then crop tops, even jelly sandals are making a comeback. I can't wait to see what 2016 holds in store for the fashion industry. Who knows? Maybe by the end of the year every girl will be sporting a super high ponytail with a neon scrunchie. On second thought, maybe some fashion trends should say buried in the 90's.
4. Limited Too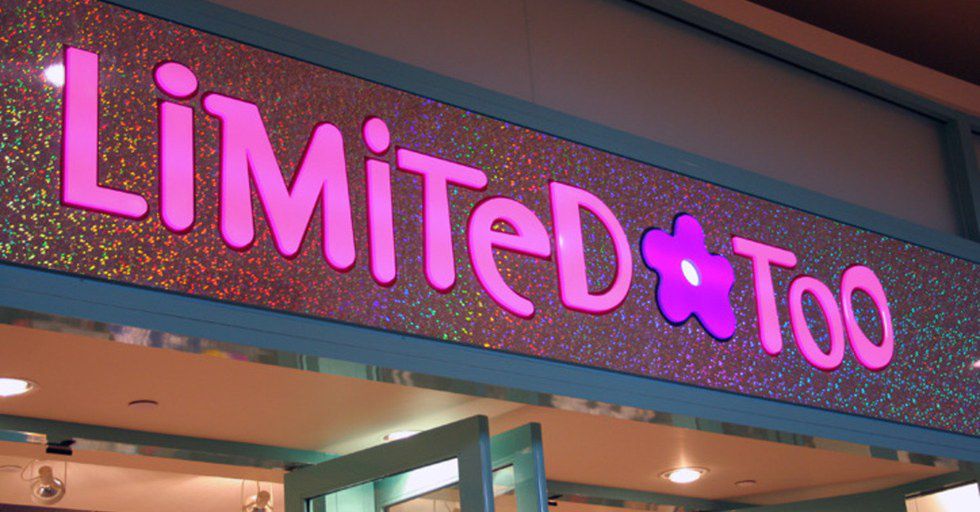 I guess the fashion trends from the 90's and early 2000's really are making a comeback. After being closed for eight years, the iconic tween store, Limited Too, is back. The company plans to open about two hundred stores over the next four or five years. We might be too old for the clothing (it is a children's store, after all) but I can already see offices full of fuzzy pens and dinner parties with inflatable furniture.
5. The Splat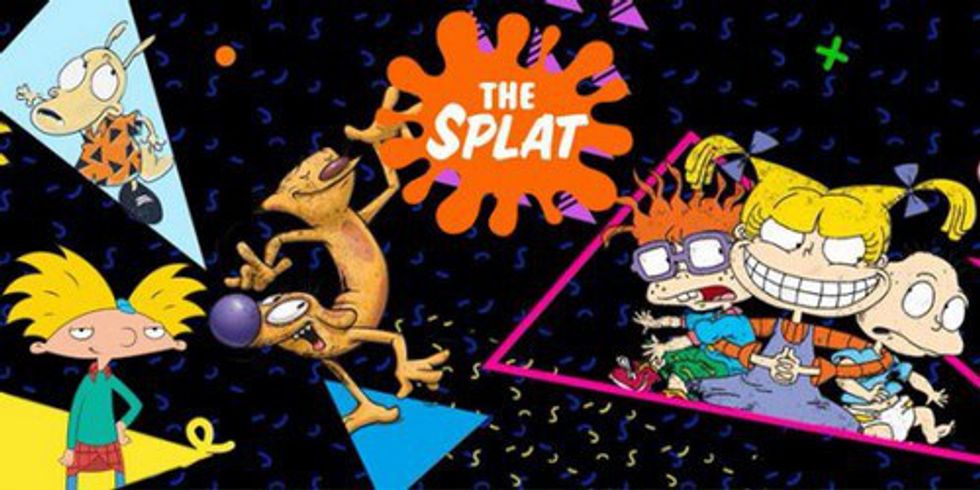 The Splat is a programming block on TeenNick that is dedicated to the old, popular 90's shows. It airs from 10 pm to 6 am every night/morning. There is also a website that features tweets, pins, vines and Tumblr posts related to the shows. It's a 90's kid's paradise, really. Don't forget to tune in.
6. Space Jam 2
This one doesn't actually come out until 2017, but it is currently in the works and that is all that matters. We all remember that one time our favorite Looney Toons came to the real world and teamed up with a basketball star and now we can watch it happen all over again. Hopefully it doesn't completely ruin our childhood memories.
7. Toy Story 4
Again, not coming out until 2018, but it's in the works now. It feels like we just had Toy Story 3 (it was actually 6 years ago) and now there's a fourth one. Do we really need a fourth movie? As much I love those toys and their wacky adventures, we've all seen the disaster that is an overdone series (*cough Alvin and the Chipmunks cough*). Let's hope it's another good story that keeps our love for those zany toys intact.
8. A Friends reunion
It's only a one time thing, but it will be glorious, nonetheless. I grew up wanting a pet monkey like Ross and have been searching for the Monica to my Rachel since I was 14. Seeing them all (almost. Mathew Perry couldn't make it) together again on February 21, in a tribute to James Burrows, will just make the world feel right.
9. NickToons

If you haven't yet heard of the new upcoming movie, NickToons, then get ready for your little 90's heart to explode. Have you ever wondered what it would be like for all of your favorite nicktoon characters to get mashed into one movie? Well, even if you haven't, you're about to find out. That's right, the angry beaver brothers getting into trouble with the rugrat babies and more. Unfortunately, a release date has yet to be determined, so there is quite a wait ahead of us.
10. Trolls
We all remember the creepy looking dolls with the fun, brightly colored hair, right? Well, they're about to star in a movie. Coming later on in 2016 the trolls will be faced with a hungry giant. Personally, I don't remember much about the trolls other than the fact that I wanted to steal them from my cousin, and I liked to play with their hair, so the fact that they have a movie doesn't mean much to me. Besides, it seems to be aimed at a much younger audience. Regardless, it is just more proof that 2016 is just the beginning of the 90's revival era.