Ahhh, adulthood. It's the time in your life when you start to take on responsibility and become an independent person. But the transition from kid to adult isn't necessarily smooth. There's more to being an adult than you originally planned. Early adulthood is when you start to become a functioning member of society and take care of yourself simultaneously. But it's also about having fun and learning along the way. It's no picnic, but this balance can be done.
Take Spongebob Squarepants as an example: He lives in his own pineapple under the sea, takes care of his pet snail Gary, works at the Krusty Krab, goes to boating school classes and still manages to dabble in adventures with his best friend Patrick Star. If he can balance all this, you can, too! Here are 20 times Mr. Squarepants and his Bikini Bottom friends perfectly capture the successes and struggles that arise when you transition from childhood to adulthood.
1. What you confess to your friends/roommates before they leave: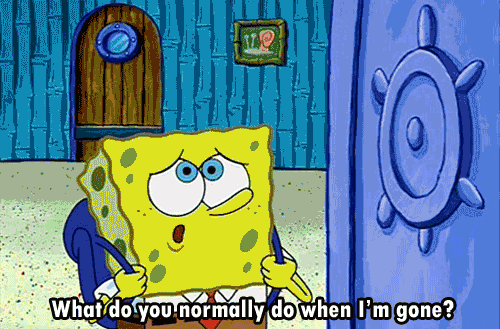 Come back! You're not ready to tackle adulthood solo.
2. When people talk to you about any kind of adult subject: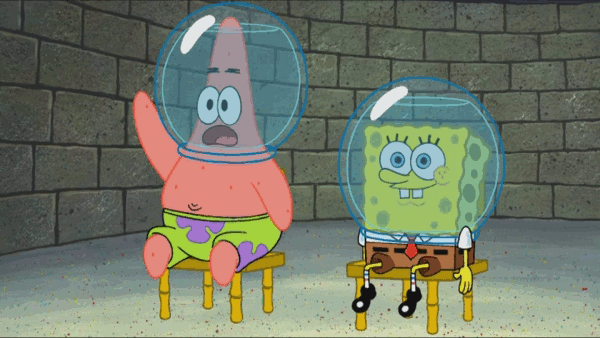 What's the difference between a 403(b) and 401(k) plan again?...
3. What ends up happening when you start a term paper or project: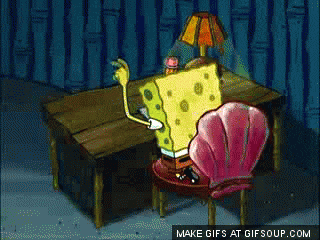 Procrastination at its finest.
4. When you take the time to sit down and think about your life: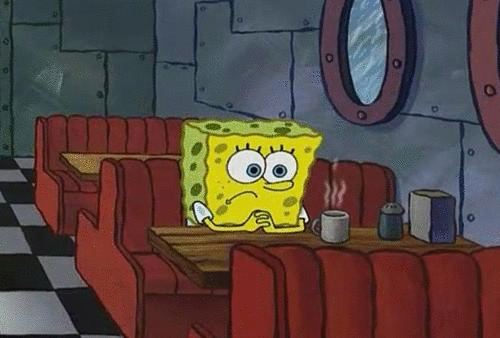 Where are you going to work? Are you going to travel? Where are you going to live? The questions just keep on coming.
5. When your parents tell you to make your own appointments or health insurance plan: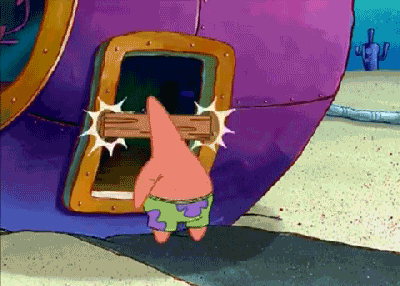 Help! You need a real adult for this.
6. When you attend an event that has free food: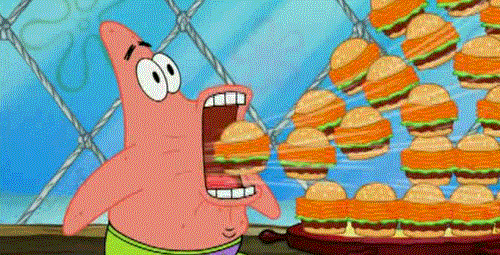 The word "free" alone gets you excited.
7. What you want to say when you're applying for scholarships, loans or financial aid: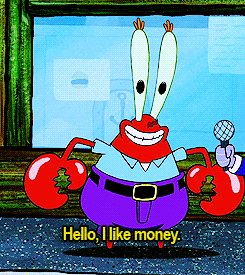 Well, it's the truth.
8. How it feels to take the GRE, LSAT, MCAT or any other exam that basically defines your future: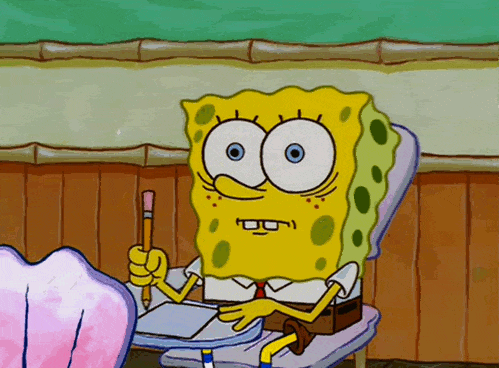 There's no pressure at all. Just your hopes and dreams.
9. That sense of accomplishment when you successfully cook something to eat: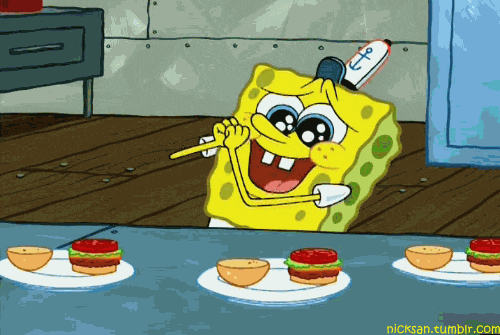 You never knew true happiness until you were able to bench ramen noodles for the night.
10. How you look/feel when you go out networking or interviewing for potential employment opportunities: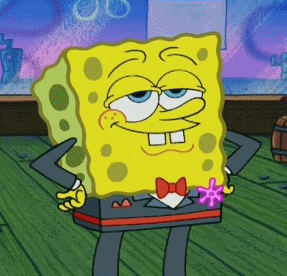 It's all about who you know and how you carry yourself, right?
11. What you secretly want to do when you and your best friend have absolutely no plan for the future: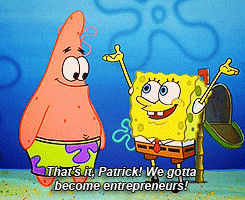 There's a strange appeal in risking it all with your bestie.
12. The excitement you feel when you get to go on a fun vacation:
Who wouldn't be excited to go on a vacay?!
13. When your family/friend hits you with the hard questions, and you reply elusively to keep them at bay: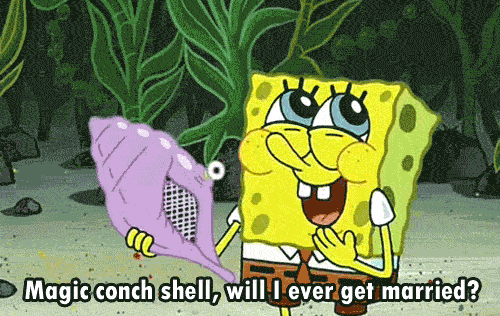 "No, Grandma, I'm not seeing anyone right now."
14. How you feel when a coworker agrees to cover a weekend shift for you: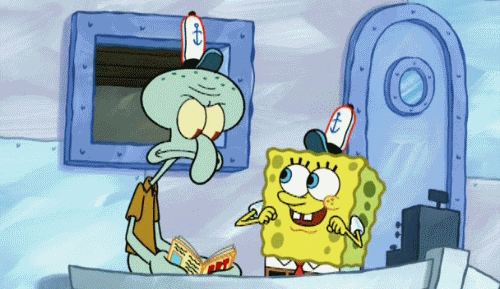 A break from responsibility? Is this real life?!
15. When you have to stay in and be productive while everyone else you know gets to go out: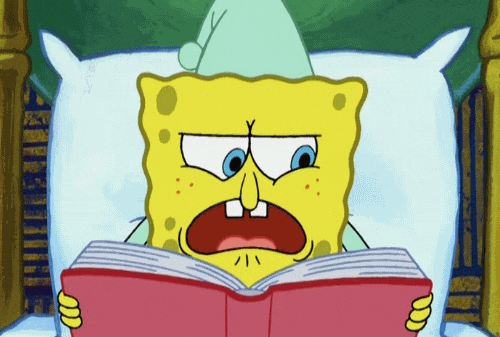 No one enjoys working/studying when there's fun to be had.
16. That moment you realize you forgot a fast-approaching deadline: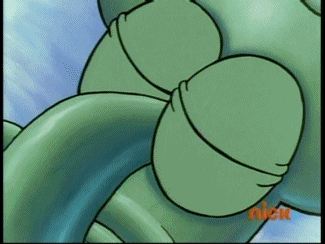 *Cue panic attack.*
17. When you're out with your best friend and your jam comes on: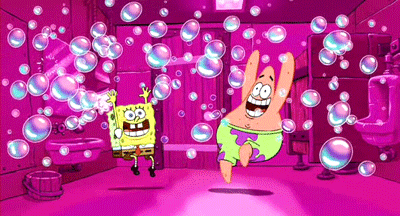 There's no stopping you two now.
18. What it feels like to do your own taxes for the first time: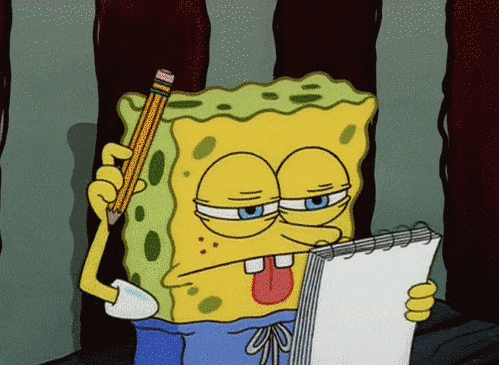 Exemptions? Adjusted Gross Income? It only gets harder as you get older.
19. When someone knocks on your door when you're home alone: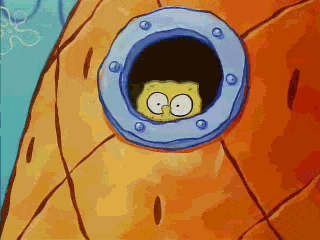 Stranger danger!
20. When you learn that your early adulthood experiences are about finding and loving yourself: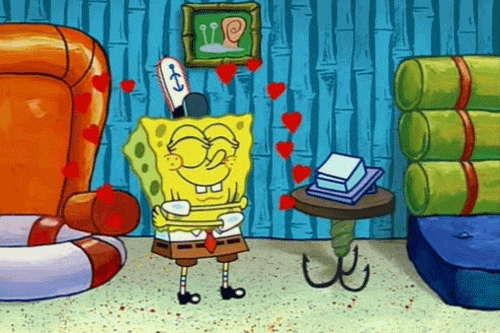 Thanks for teaching us along the way, Spongebob!