Anyone's who has served time in the military knows that us service men and women have our own distinct language when it comes to getting the message across. I've only been in 2 years now and I've already become fluent in the Army lingo. Here's 20 phrases only my fellow battles will understand!
---
1. "Tracking"
This is a simple affirmation, meaning you understand, you get it, you've received the message. Probably one of my favorites.
2. "__ Days And A Wake Up"
35 days until graduation ? No such thing! There's 34 days and a wake up, HOOAH????
3. "Hooah"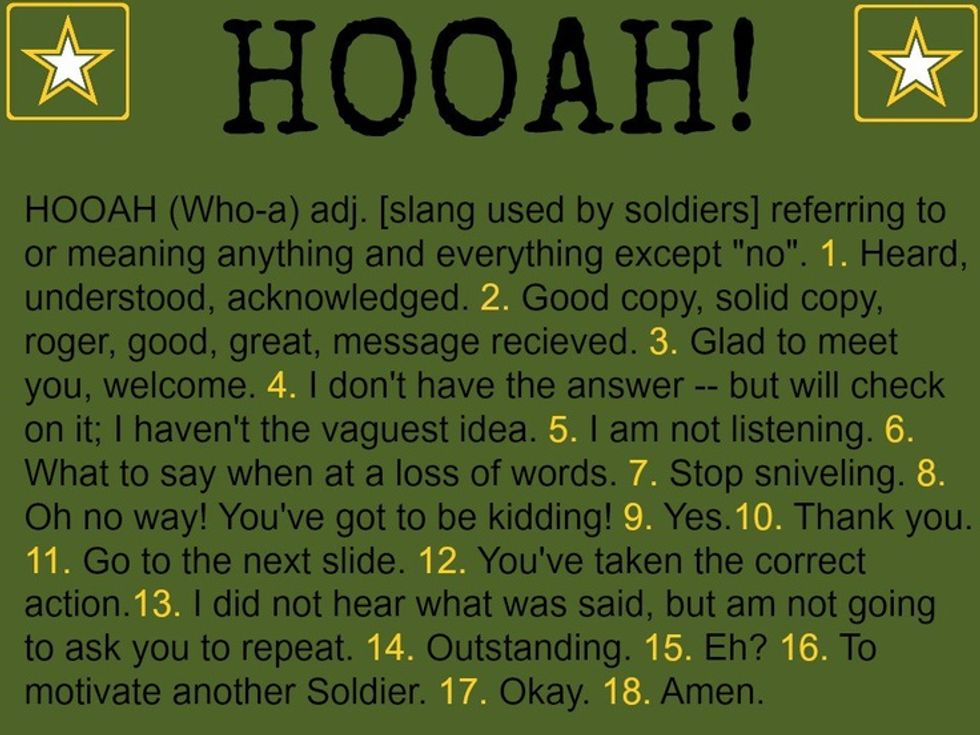 This means anything and everything! Point blank.
4. "PNN, or Private News Network"
You wanna know what's going on in the unit? Ask the privates. They know everything. And yes, it's most likely fake news.
5. "Grab Some Real Estate"
Get some personal space. You're either about to inventory your gear or get the living daylights smoked out of you.
6. "Smoke Session"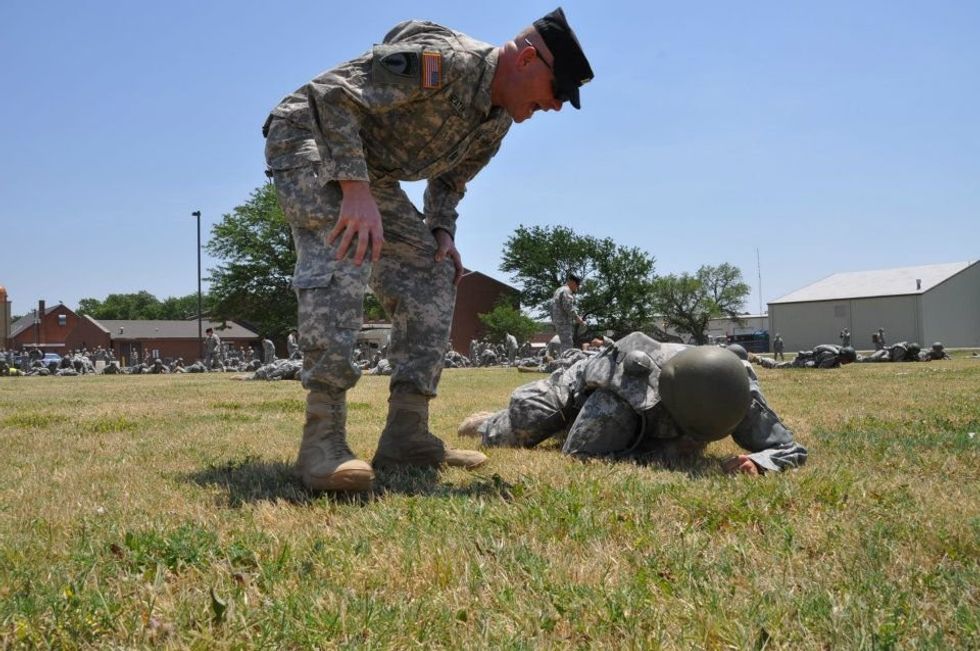 Get ready to sweat because you're about to do some rigorous exercising as punishment.
7. "It's Mickey Mouse Sh*t"
It's too easy! It can't be dumbed down anymore than it already is. If you don't get it now, you probably never will.
8. "Full Battle Rattle"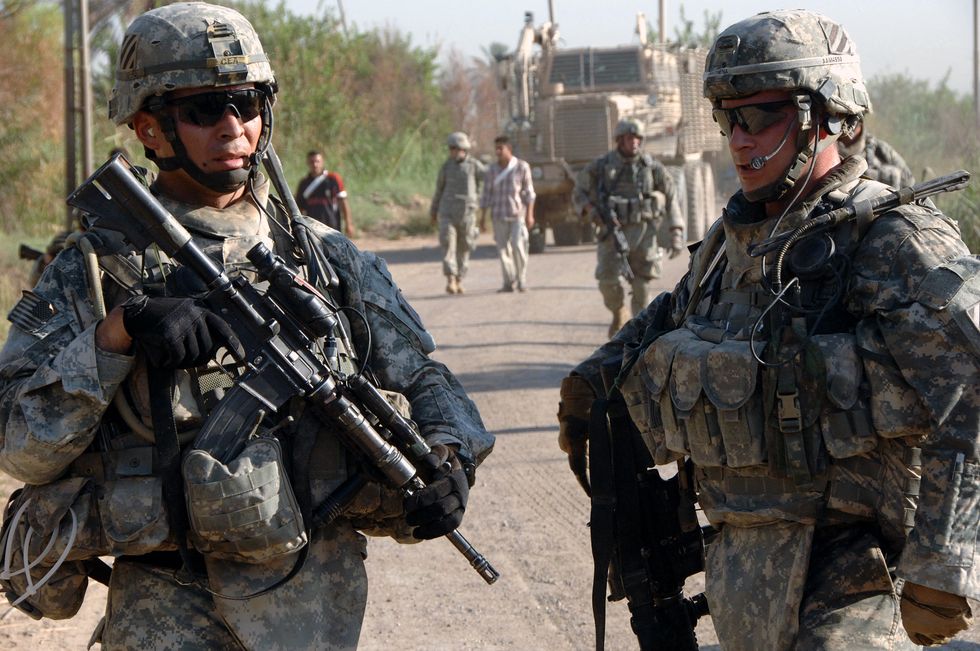 This basically means grab everything you own and wear it. Seriously, everything.
9. "Hurry Up And Wait"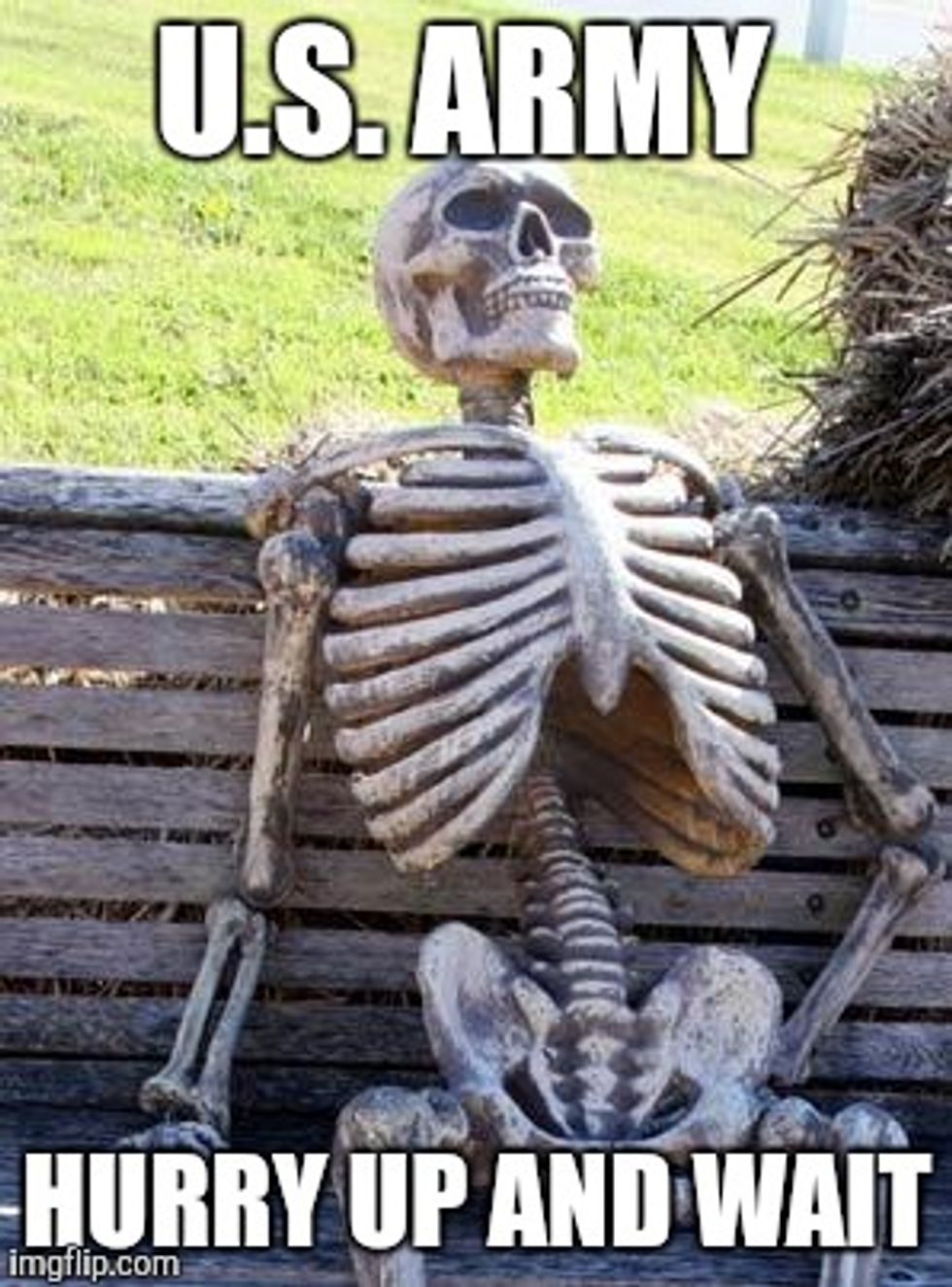 Probably the most annoying thing. You get yelled at for moving too slow, finally get where you're going, and then you have to sit there for 2 hours waiting to be told what to do next.
10. "___ Type"
Clarifies what or who you're talking about.
"Have you seen Jones?"
"Female type or male type?"
11. "Embrace the Suck or Hunt the Good Stuff"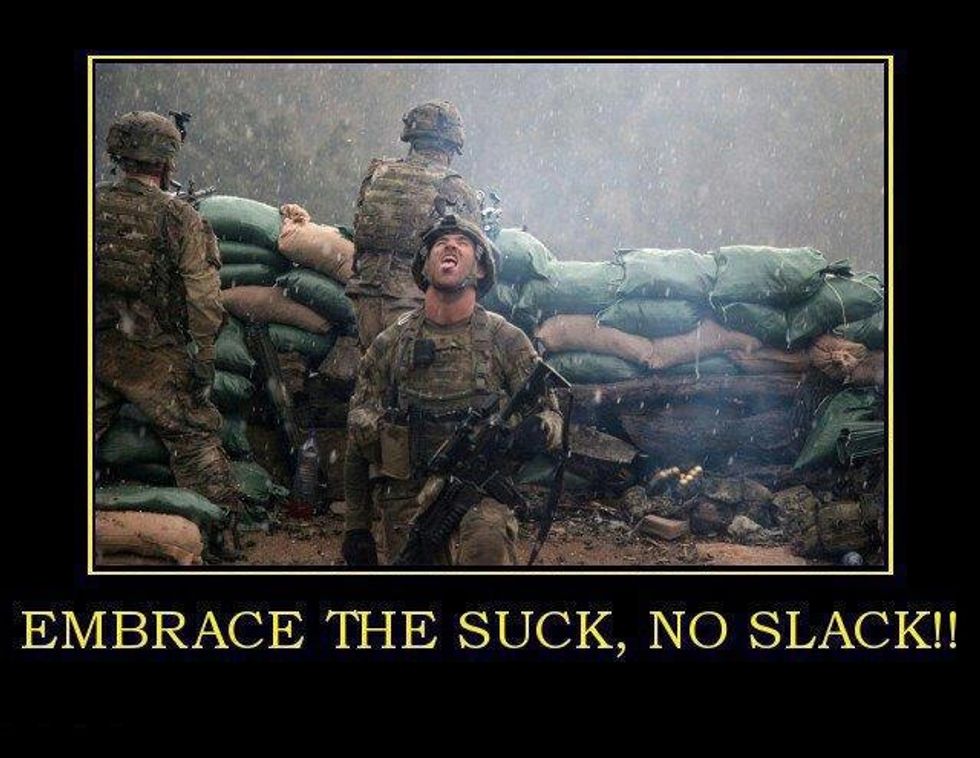 Whatever you're doing probably sucks. Make the best out of it.

13. "Blue Falcon"
We all know the one guy that screws everyone over.
14. "Voluntold"
If no one volunteers, someone gets voluntold. That's just the way it is.
15. "High Speed"
Can mean two things. A very intelligent soldier or a very unintelligent one. Take it with a grain of salt.
16. "Squared Away"
Being squared away means you're on your stuff. You look good. You're a good soldier. It's the only slight compliment you'll ever receive from an NCO.
17. "Police Call"
It doesn't matter who was or who wasn't out there. We're all going to line up and pick up every single piece of trash.
18. "Beat Your Face"
Oh, we've all heard this before. Get down and push!
19. "BCG's or Birth Control Glasses"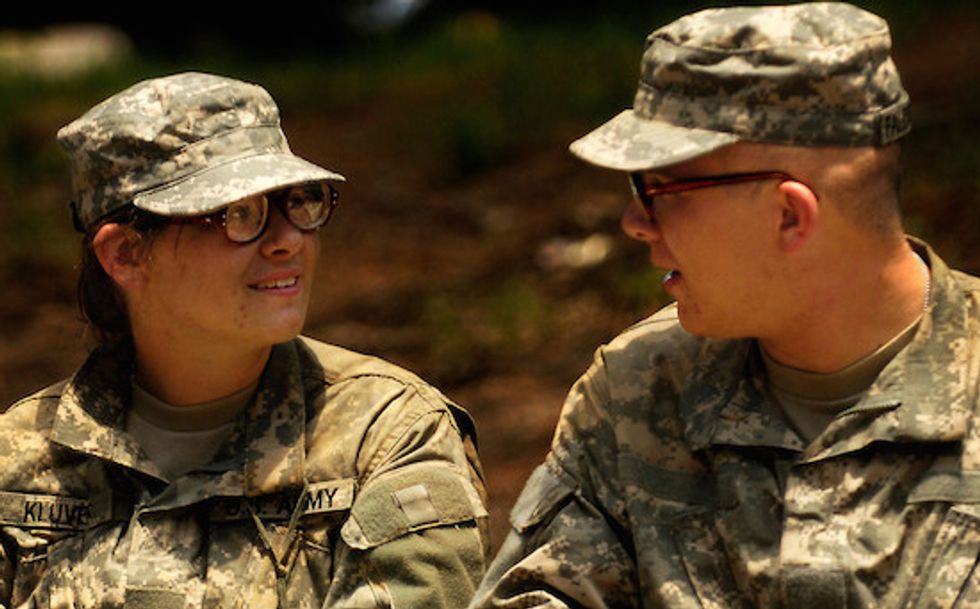 Literally the most hideous glasses ever.
20. "Latrine"
There is no such thing as a bathroom in the Army. "It's a latrine Private!
And the list goes on and on and on! The Army grants you with so many things: discipline, a new language to learn, survival instinct...but most importantly: a family that will do anything for you. Thanks to all who serve our country, have served our country, or have given the ultimate sacrifice for our country. You are appreciated.
Hooah.