With quarantine this Christmas season, make snow days more interesting with these easy and quick holiday snacks!
Peppermint Bark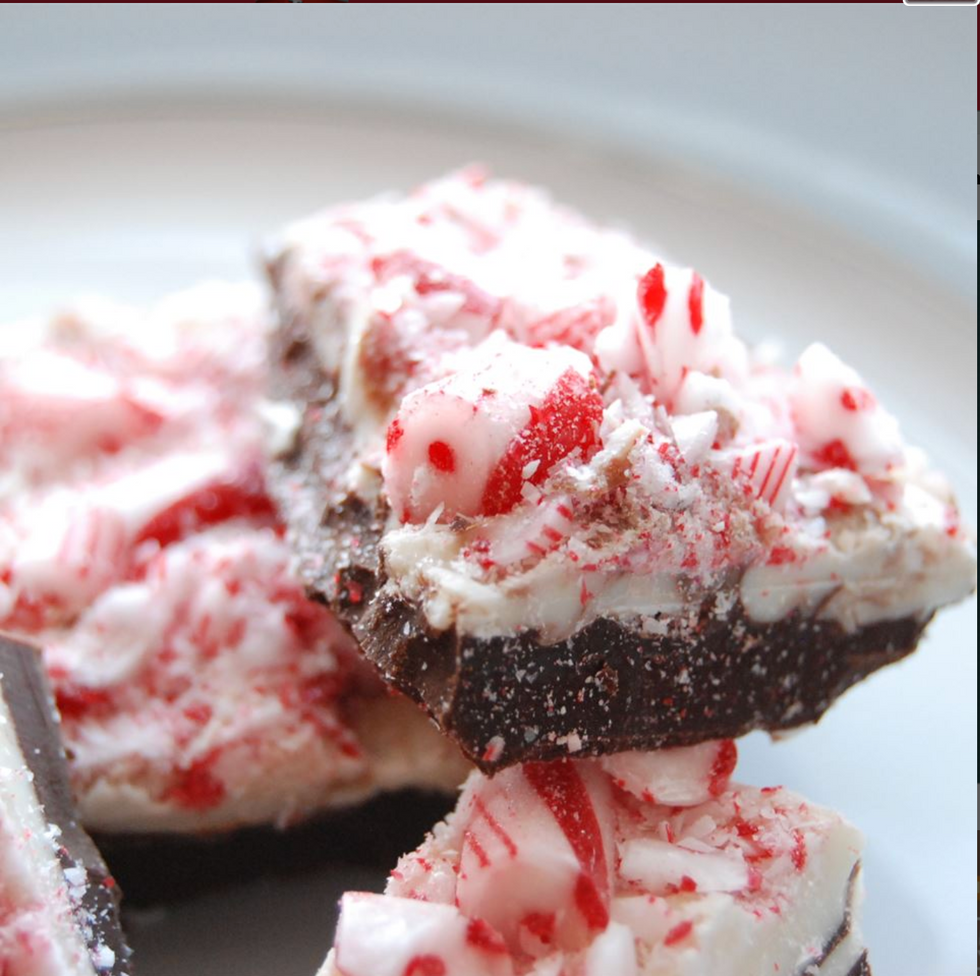 https://www.allrecipes.com/gallery/easy-cute-chris...
This quick and easy peppermint bark recipe only requires 5 ingredients!
- 8 ounces of semi-sweet chocolate
-2 teaspoons canola oil
-1/2 teaspoon peppermint extract
-8 ounces white chocolate
-25 crushed peppermint candies
Line a 9x9 inch pan with waxed paper and set aside
Put a double boiler over barely simmering water and place the semisweet chocolate and one teaspoon of canola oil in the top of it. Stir frequently and scrape down the sides with a spatula. Stir in 1/4 teaspoon of peppermint extract when the chocolate is melted. Pour the melted chocolate into the prepared pan, and spread evenly on the bottom of the pan. Sprinkle half of the crushed peppermints over the crushed layer. Refrigerate for one hour.
Place the white chocolate over a double boiler over barely simmering water, stirring frequently like before. Stir in the remaining extract when the peppermint is melted. Pour the white chocolate over the previous chocolate layer and spread evenly. Sprinkle remaining peppermint over top and press in. Refrigerate until hardened.
Mini Strawberry Santas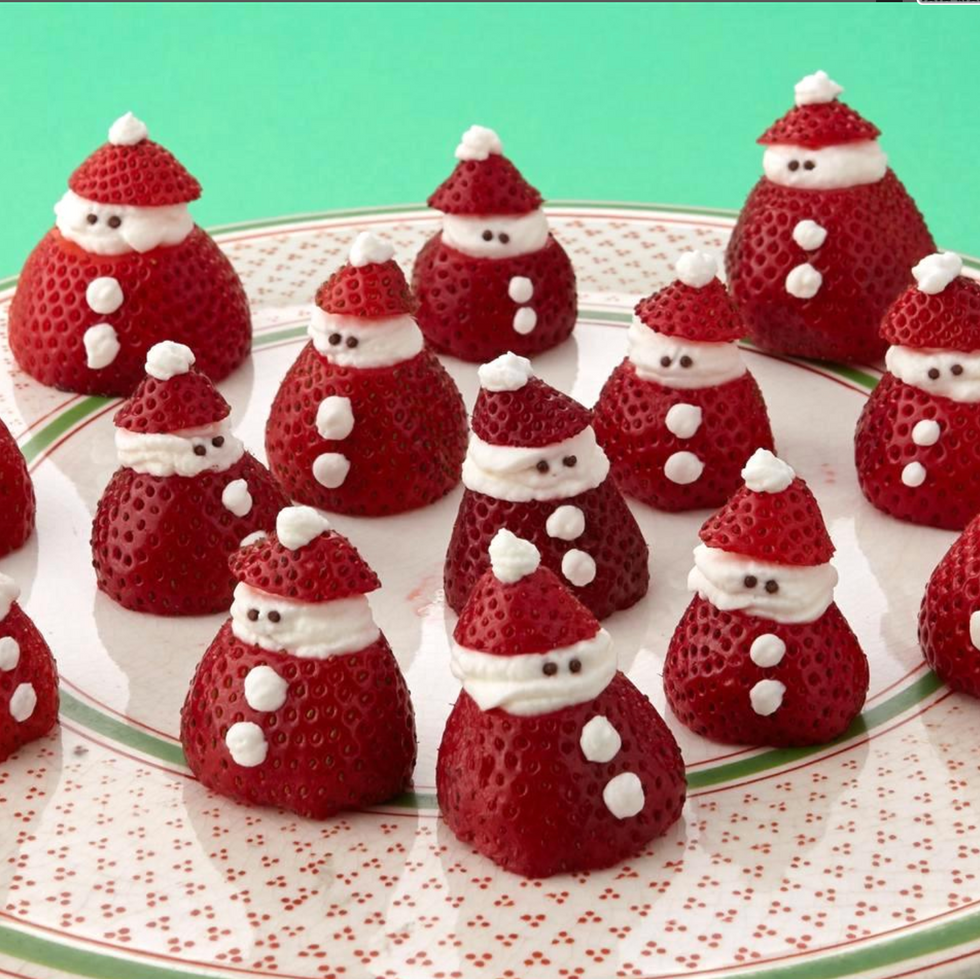 https://www.allrecipes.com/recipe/235722/mini-stra...
These little Strawberry are adorable AND easy to make!
-1 pint fresh strawberries
-1 cup heavy whipping cream
-1 tablespoon confectioner's sugar
-1 tablespoon chocolate sprinkles
Cut the strawberries so they can stand on a plate. Slice the tip off of each strawberry to make a little "hat", and set aside.
Beat cream and confectioner's sugar in a glass or metal bowl until soft peaks form. Lift beaker or whisk straight up and the whipped cream will form in soft mounds.
Spoon a large amount of whipped cream on top of a strawberry base for the face and beard. Set the hat on top of the face. Using a toothpick, add a dot of whipped cream on top of the hat to create a pom-pom, and two dots on the base to make buttons. Place two sprinkles for eyes.