The '90's were an unforgettable time for all us girls who proudly sported at least one of these items...
1. Lisa Frank binders and notebooks were an absolute must!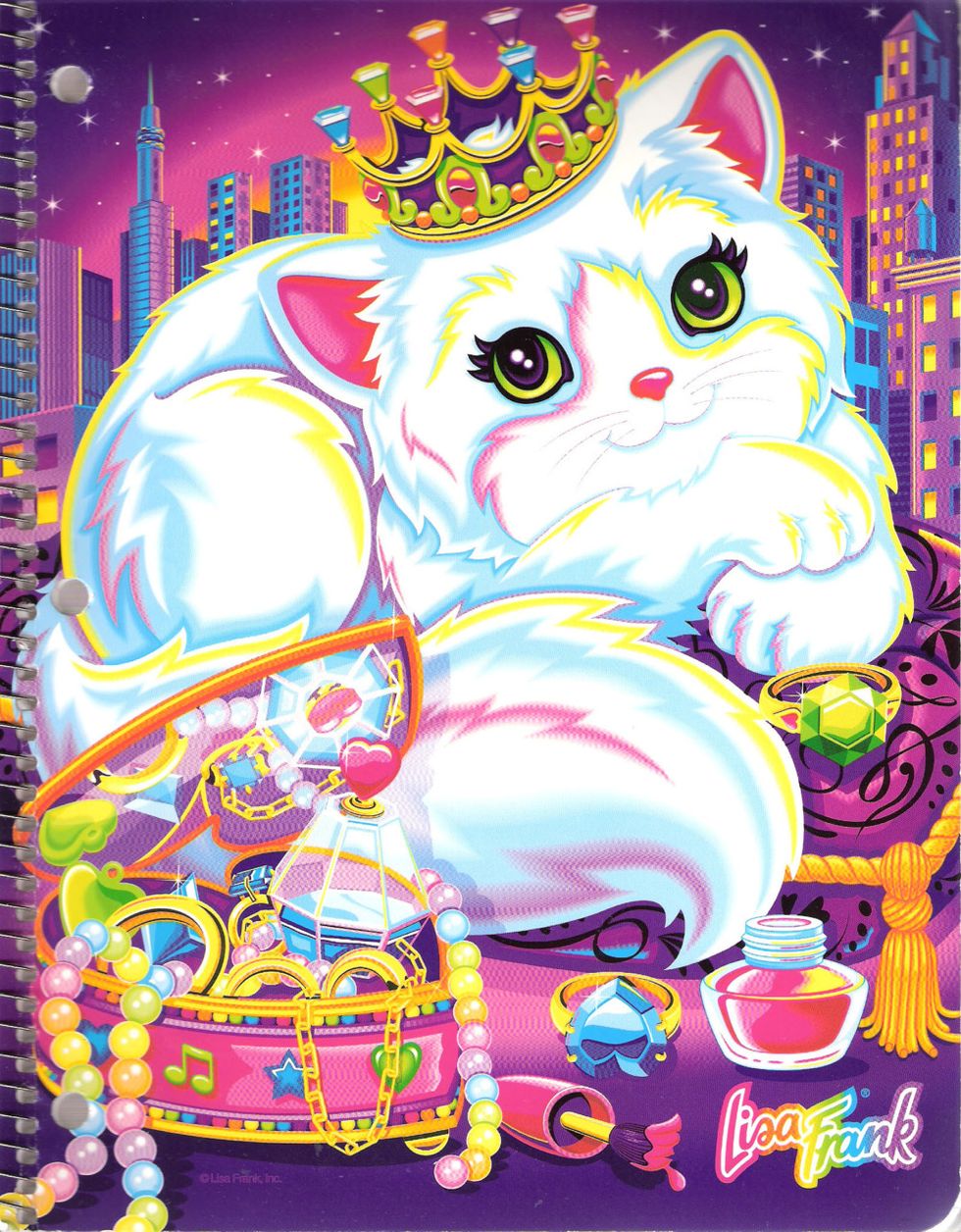 It's safe to say that every girl had something of Lisa Frank. The design options were endless, you could never go wrong with anything!
2. Space Maker pencil boxes.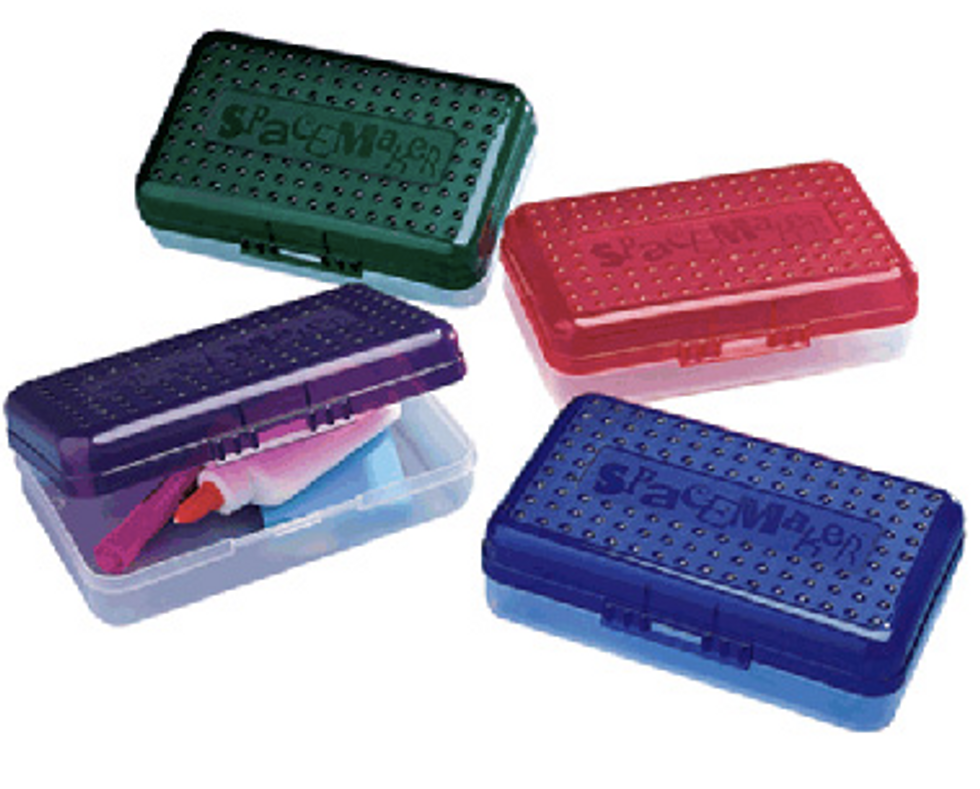 Everyone wrote their name on the cover with Sharpie Permanent marker, because it was so easy to get them mixed up with someone else's.
3. Scented "Foohy" erasers.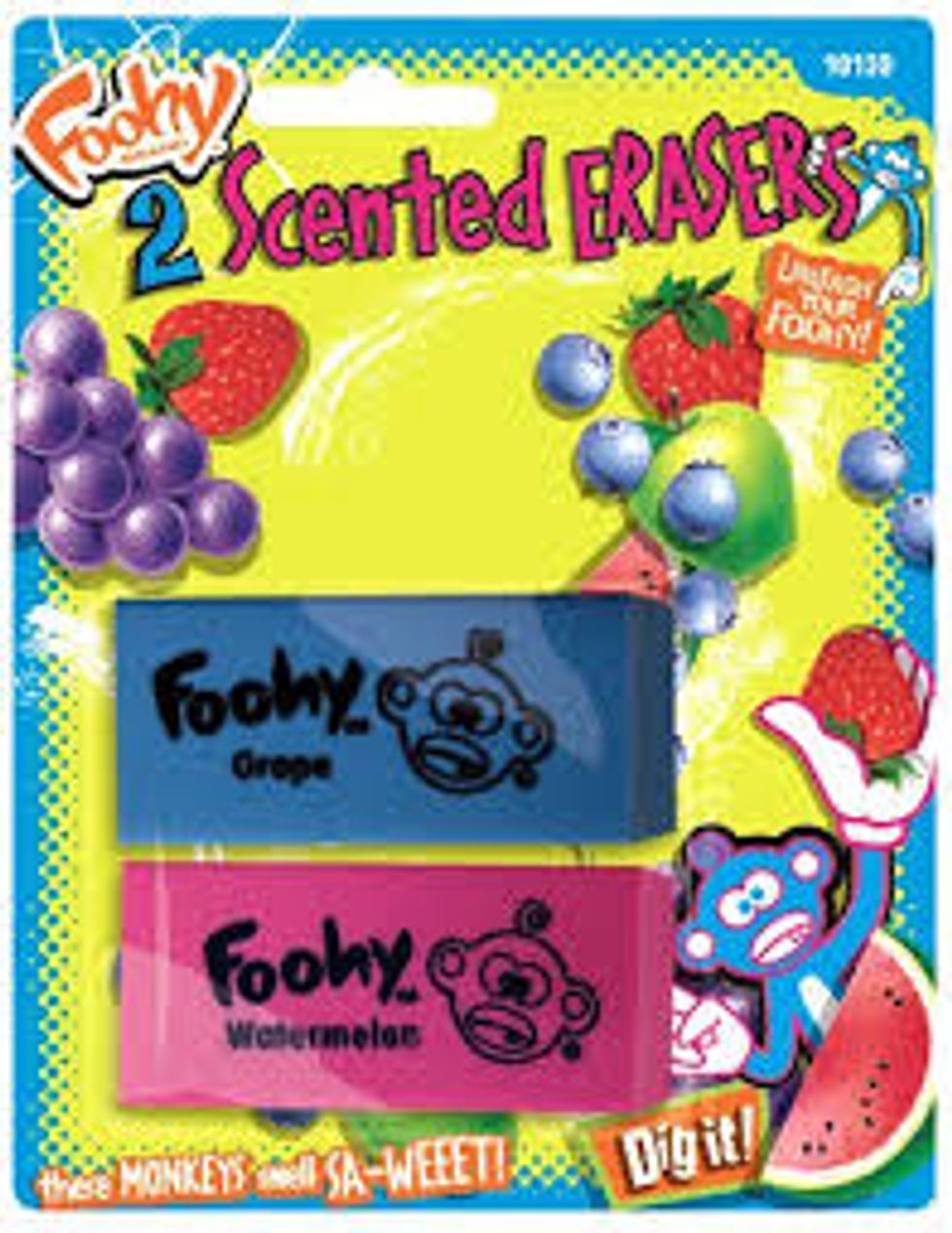 Erasers were a big deal as a child. Scented erasers were the best of the best!
4. Fuzzy Pens.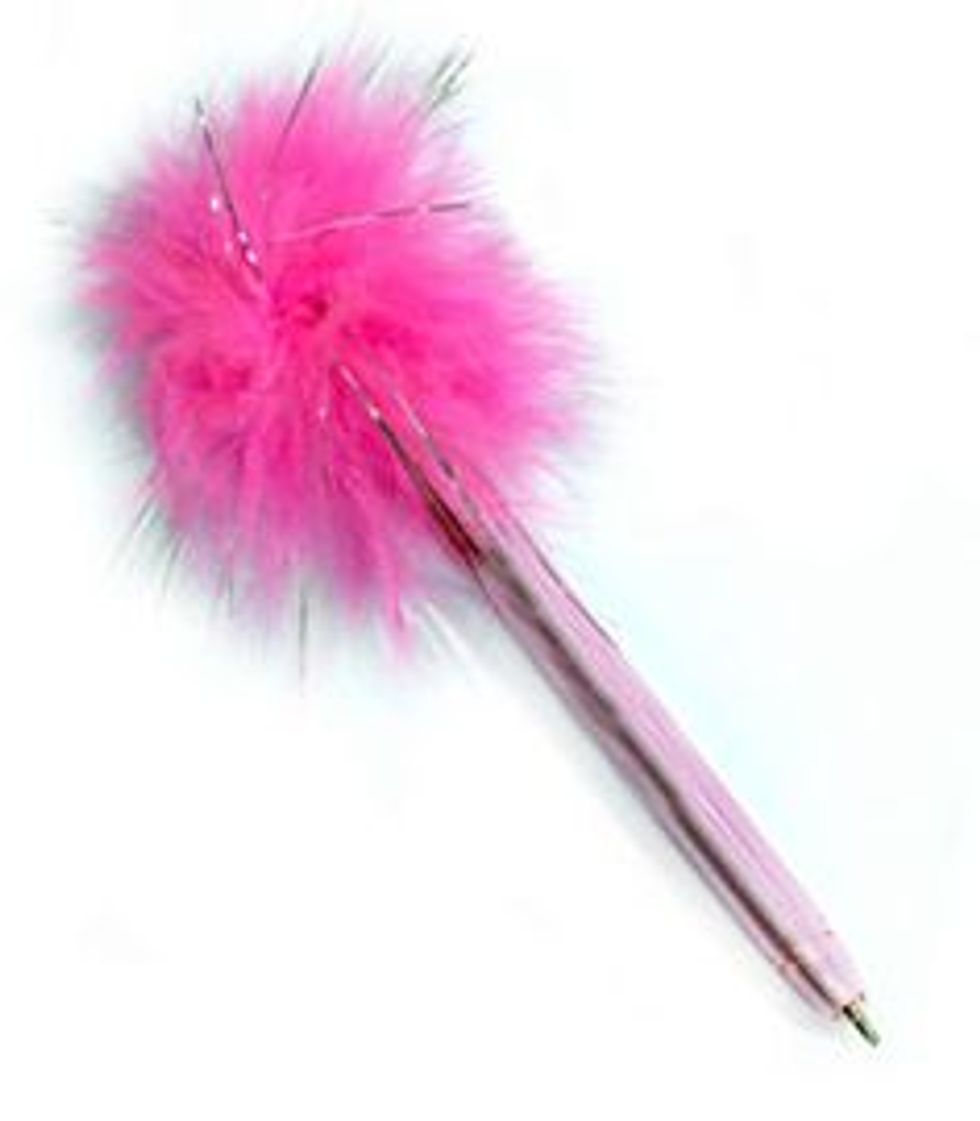 We all at one point looked like Cher from Clueless with these cute fuzzy pens!
5. Multi-colored push-up pens.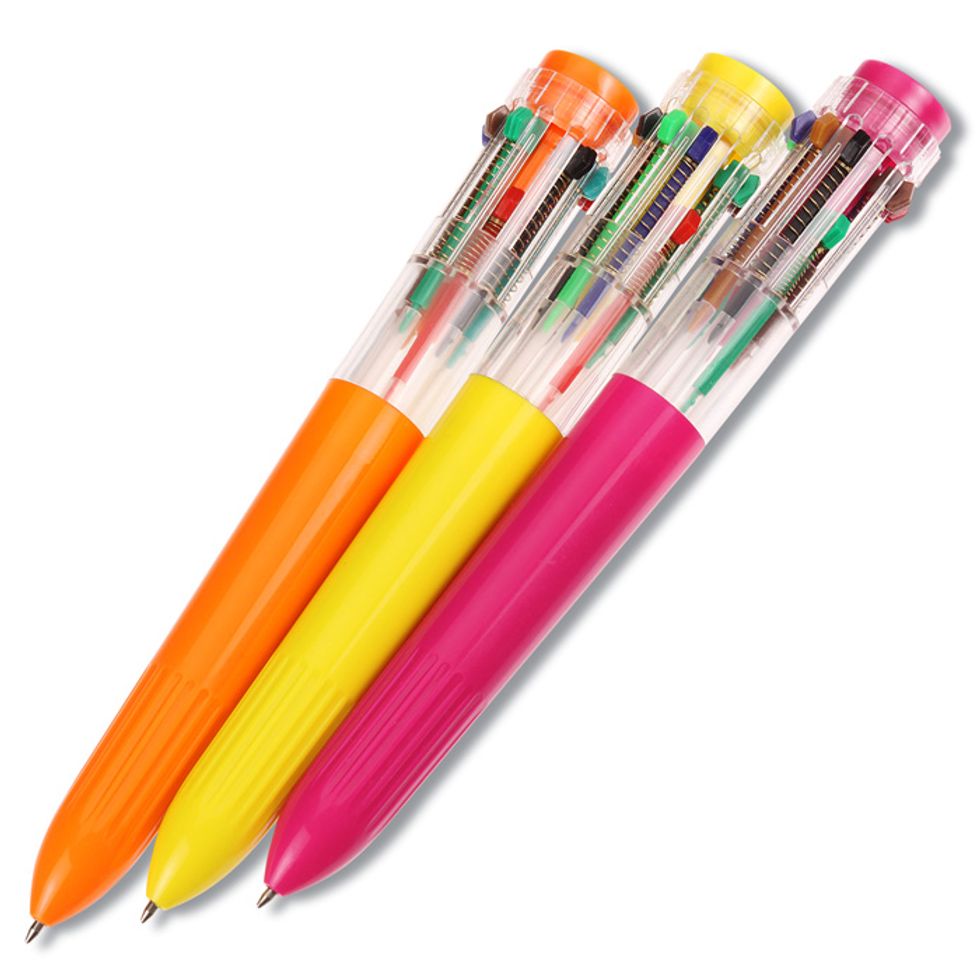 Whoever created these are plain out awesome... every kid loves color, and having multiple colored ink in one pen is the most creative and practical thing to ever exist.
6. Gelly Roll pens.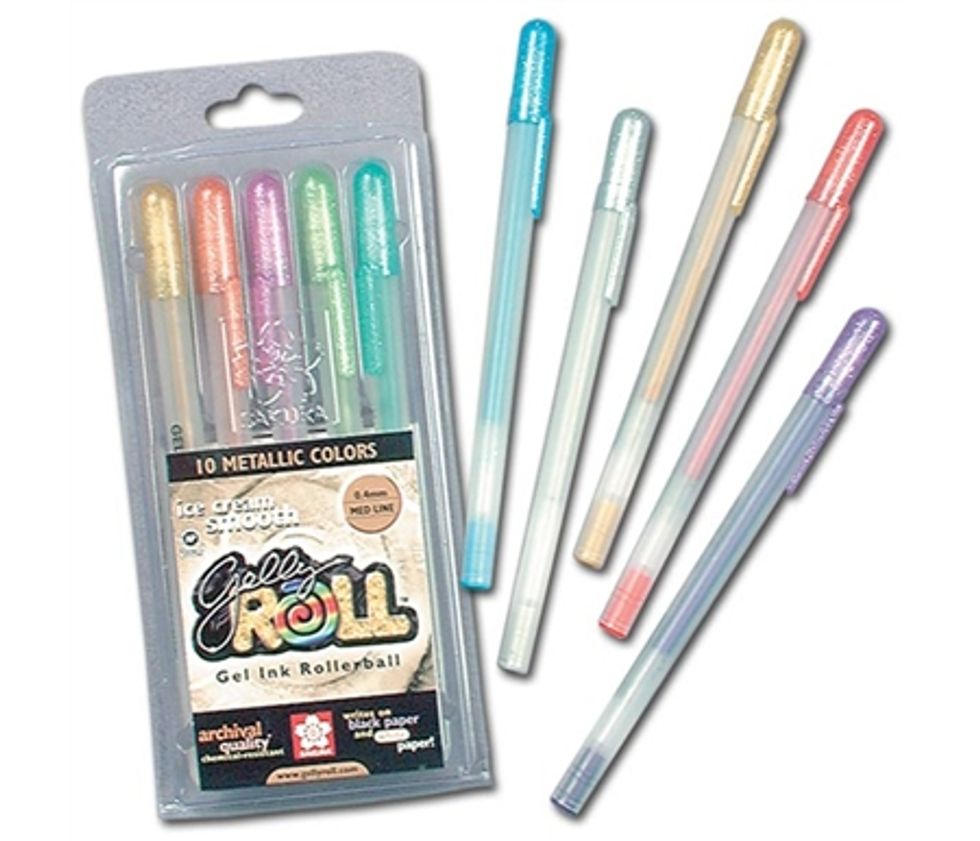 Gelly Roll pens made everything look better, you can never have enough sparkle!
7. Math blocks.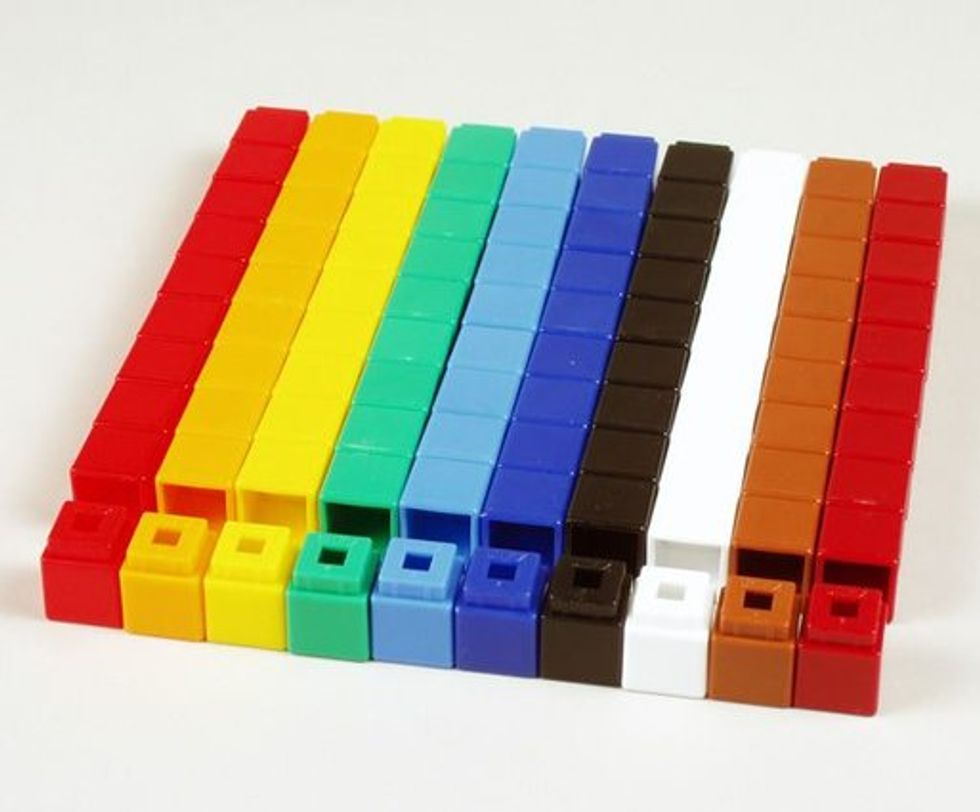 Math blocks are the reason I know basic math. Thank you for all your help.
8. Glitter crayons.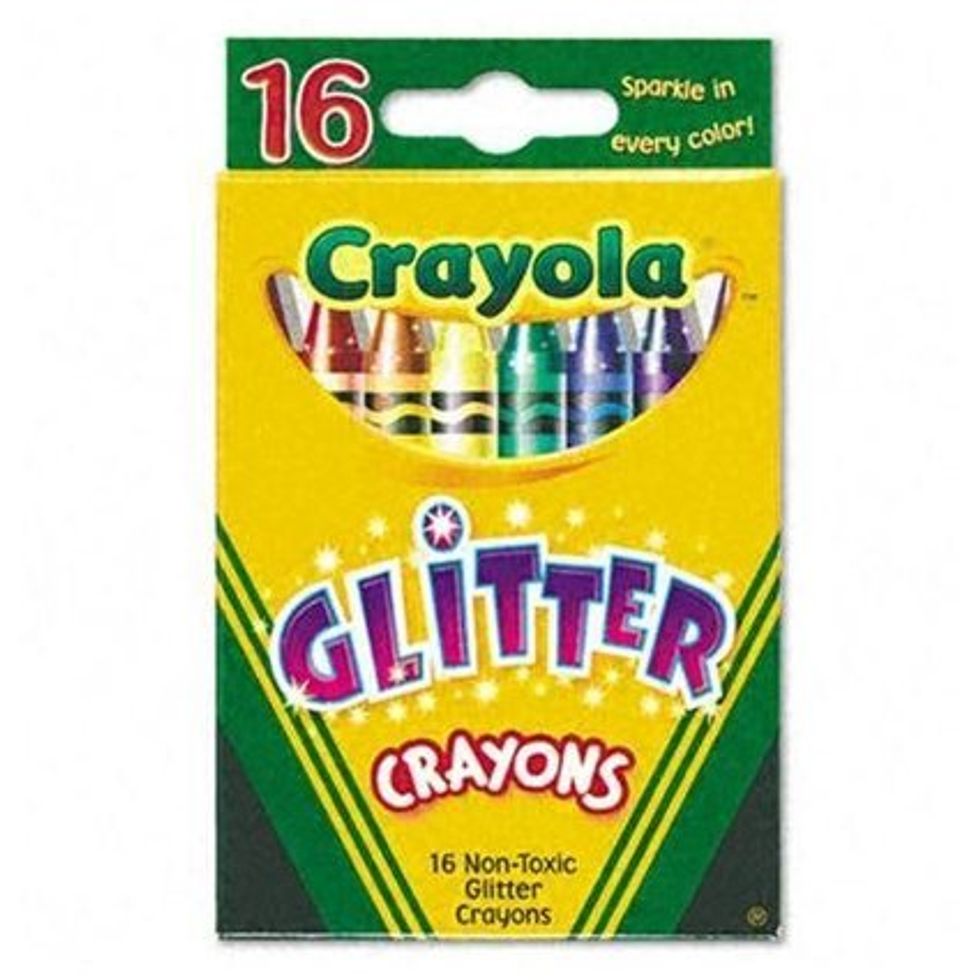 Again -- you can never have enough sparkle! Glitter crayons made the ordinary look extraordinary!
9. And, the one and only... Crayola Stampers.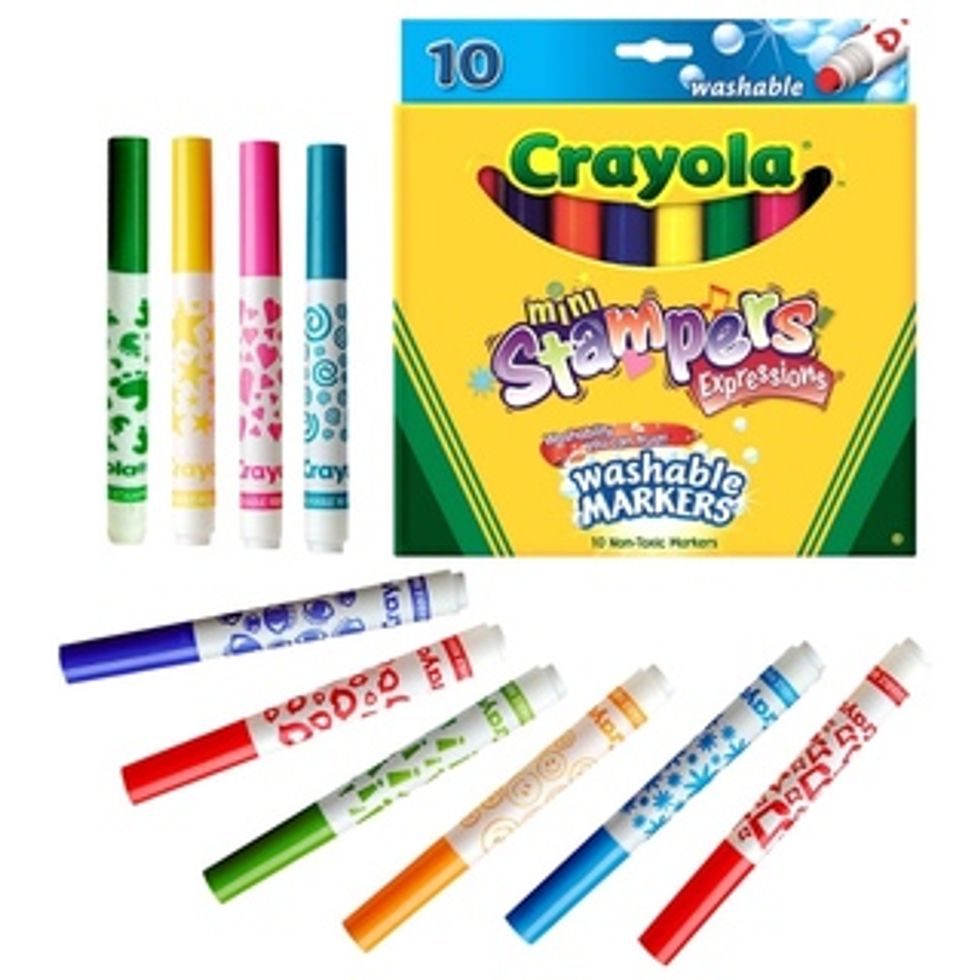 Stampers added an extra touch, and they kinda made you look like you knew what you were doing...
10. Bright jelly backpacks.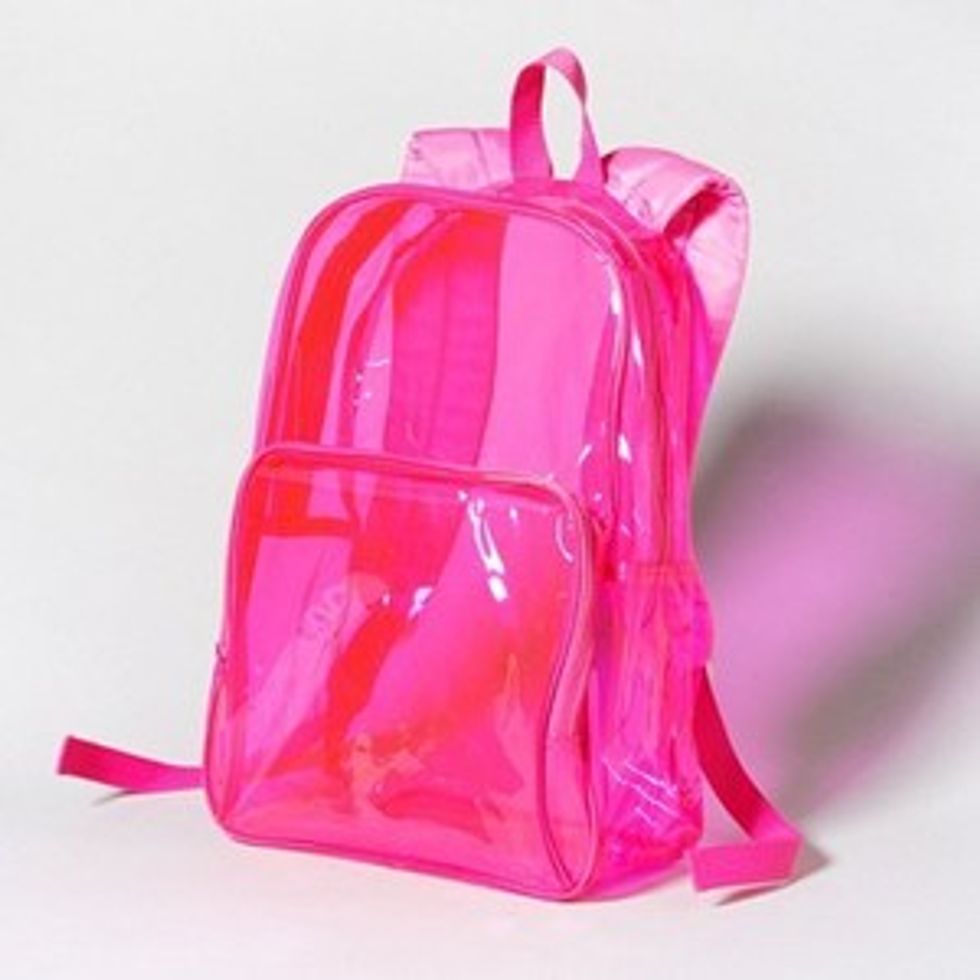 Looking back, I realize how public this backpack was... but who cares, it looked cool, and spiced up any outfit.
11. The Original Jansport backpack.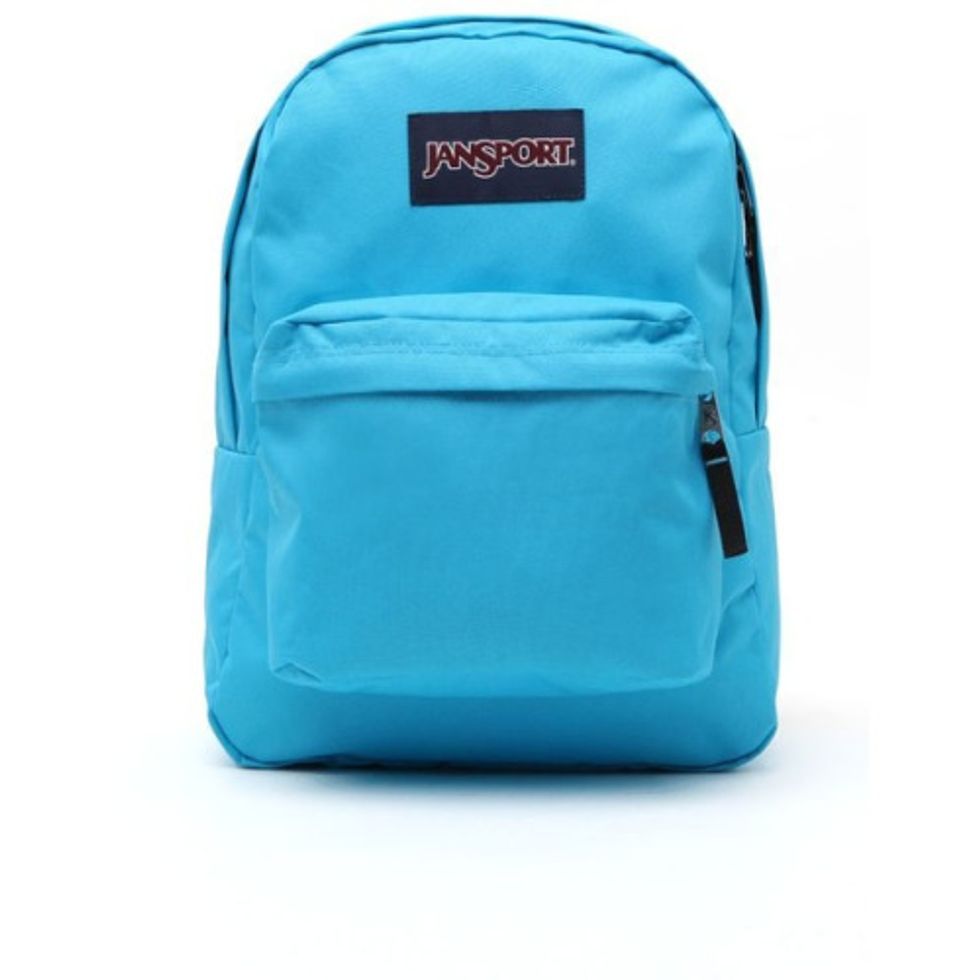 Adding patches and pins always made this classic backpack look personalized and fun!
Regardless, we all most likely had one of these items stuffed somewhere inside...

12. Ouch Bubble Gum. Possibly the best gum ever made!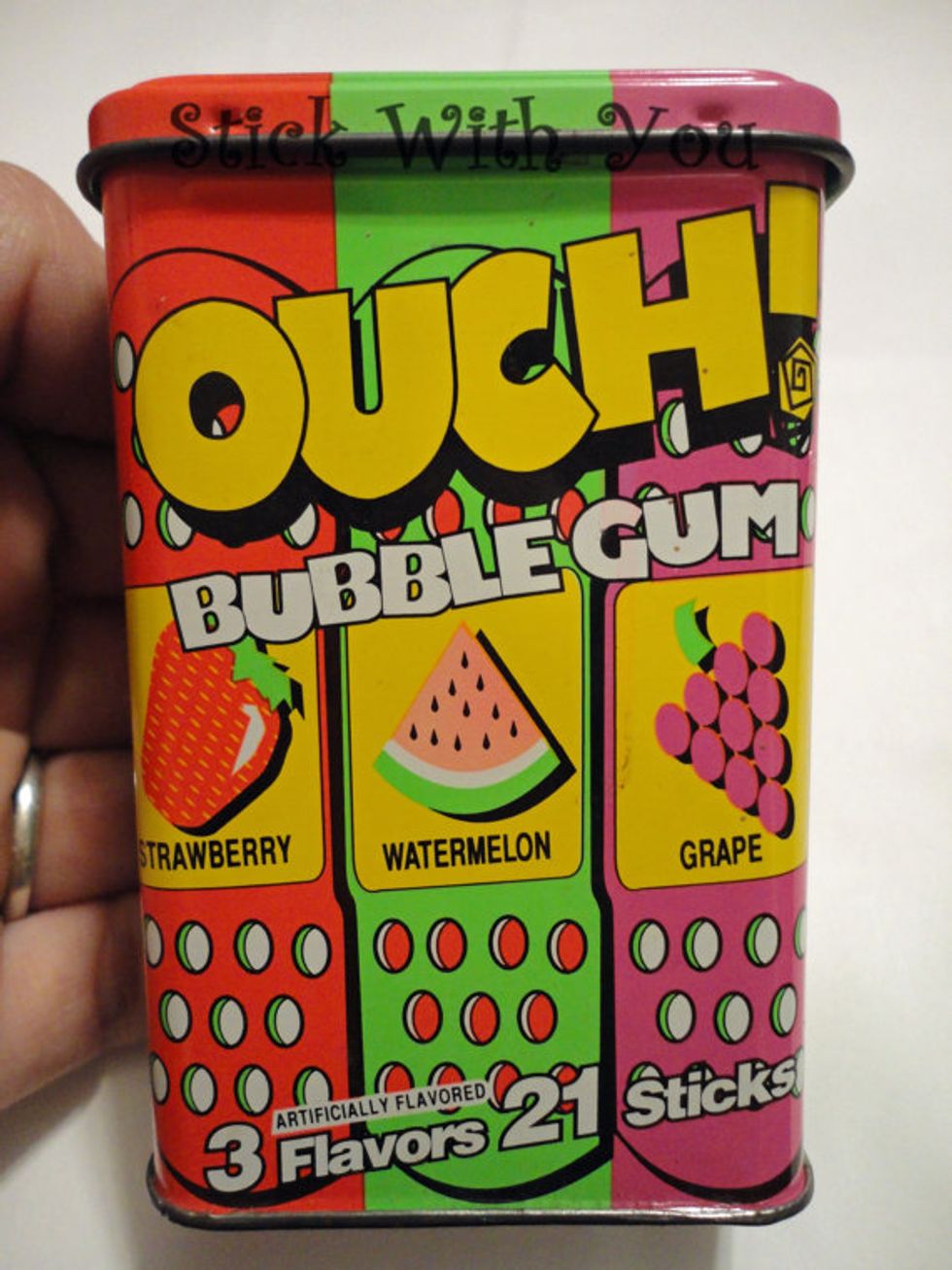 Ouch Bubble Gum made everyone look like they were to school for school.
13. These all predicted our future and solved our problems -- at least that's what we believed.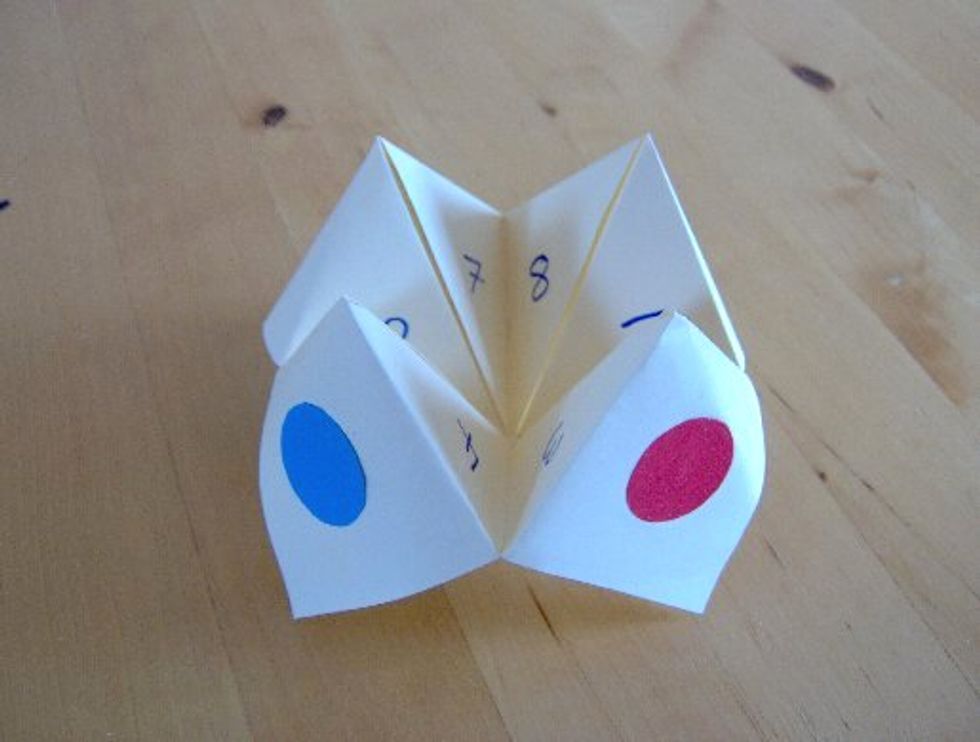 My dependence on this oddly shaped piece of paper was almost embarrassing... but it was fun to make and served as a great pass time in class.
14. Do we really even know what these are? Probably not, but they were cool and that's all that mattered.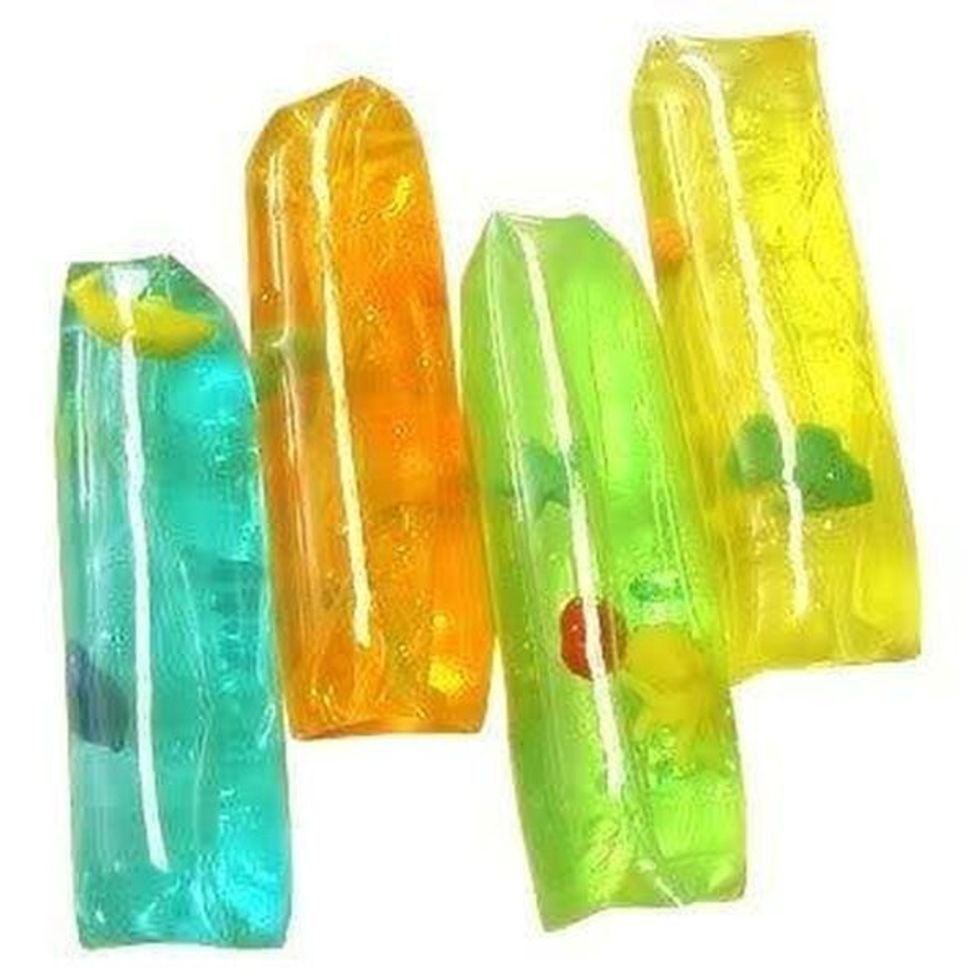 These always gave me an urge to pop them and figure out the mystery of what the heck they're made of!
15. Yes, my Tamagotchi went everywhere I went.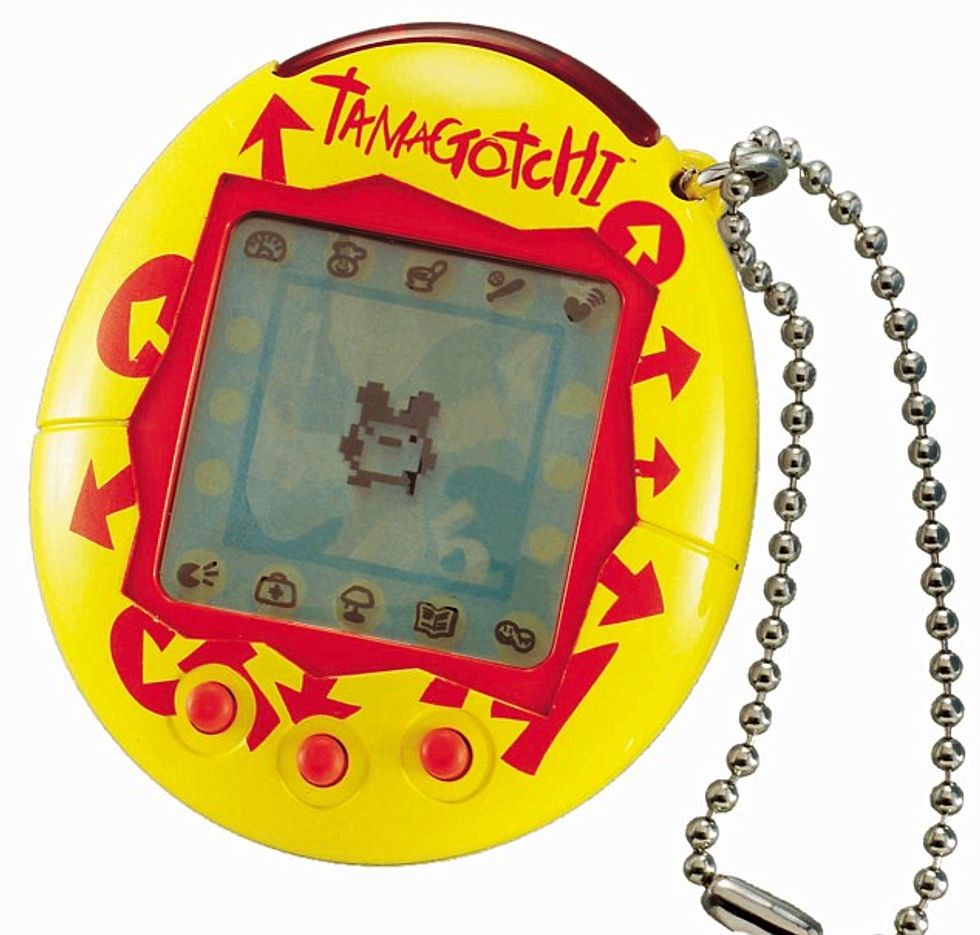 I always took the death of Tamagotchi so realistically, it scared me.
16. The ultimate lunch consisted of one of these snacks.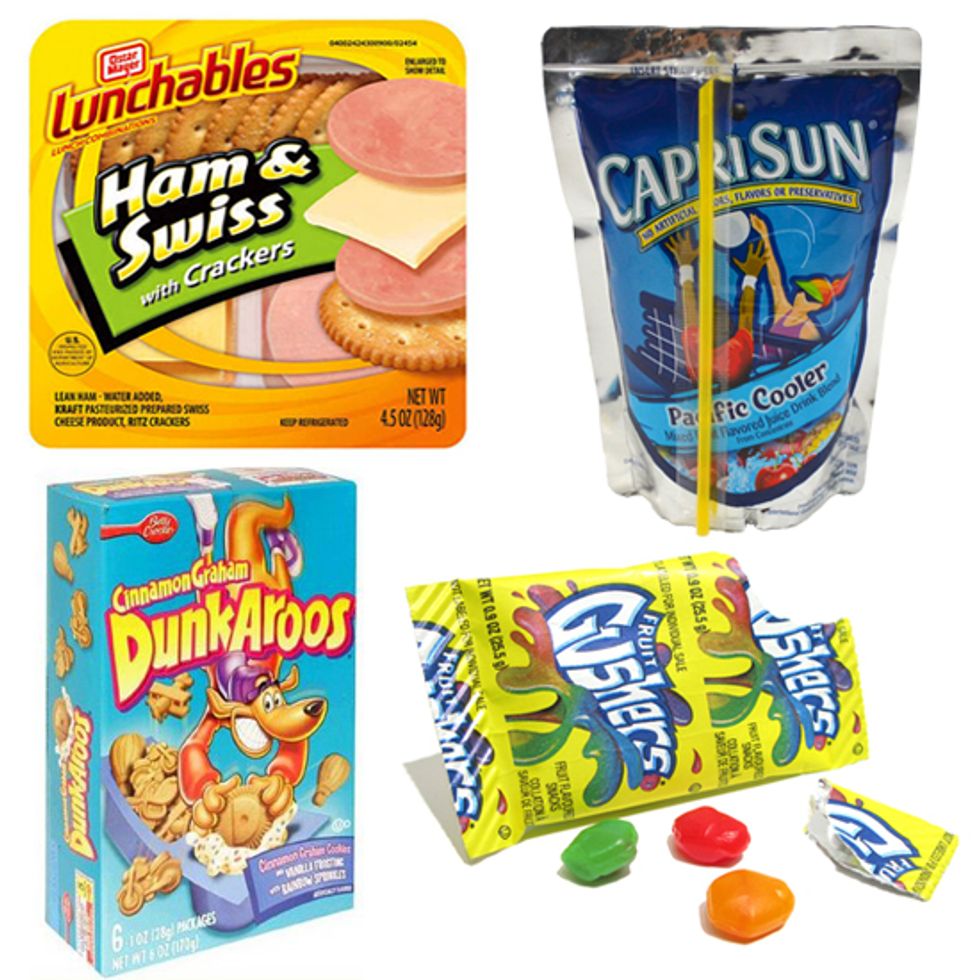 Sometimes, we would even trade our food... oh, if only that was still a thing!
After organizing all our supplies, we all had an interesting take on our outfits we wore on the first day of school...
17. Stick-on earrings were basically the coolest thing ever.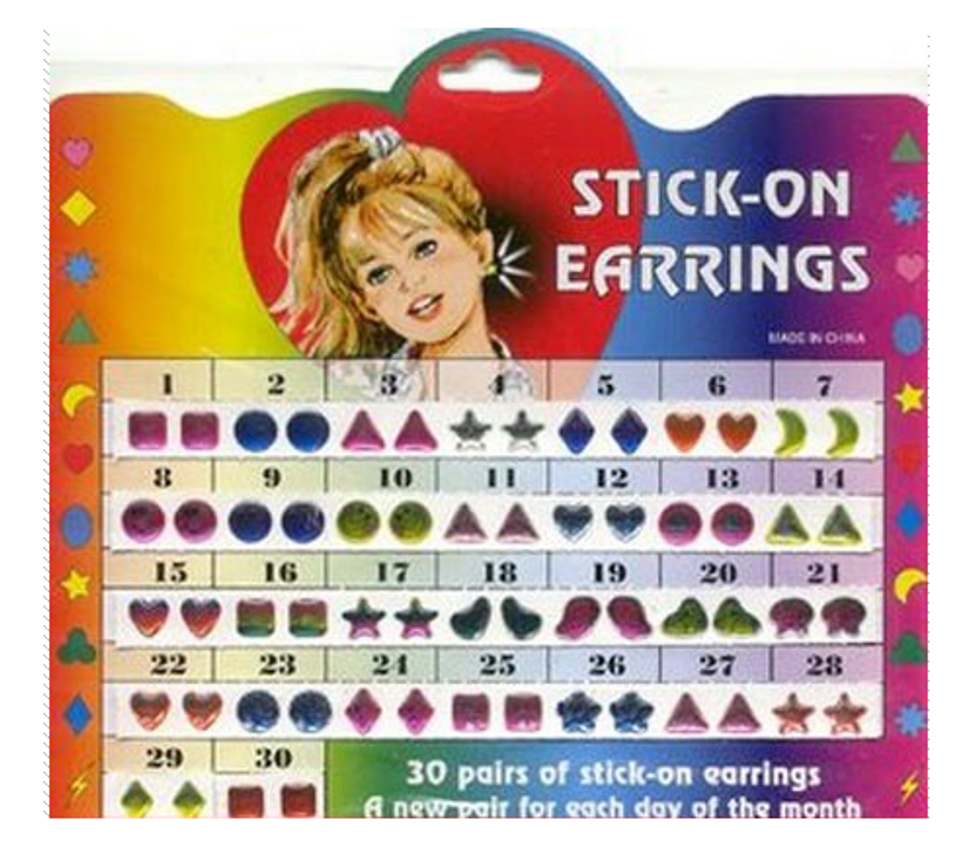 These made me really happy... maybe because I thought nobody knew they were fake.
18. Thanks to best friend necklaces, they officially claimed who our buddy would be all throughout elementary school.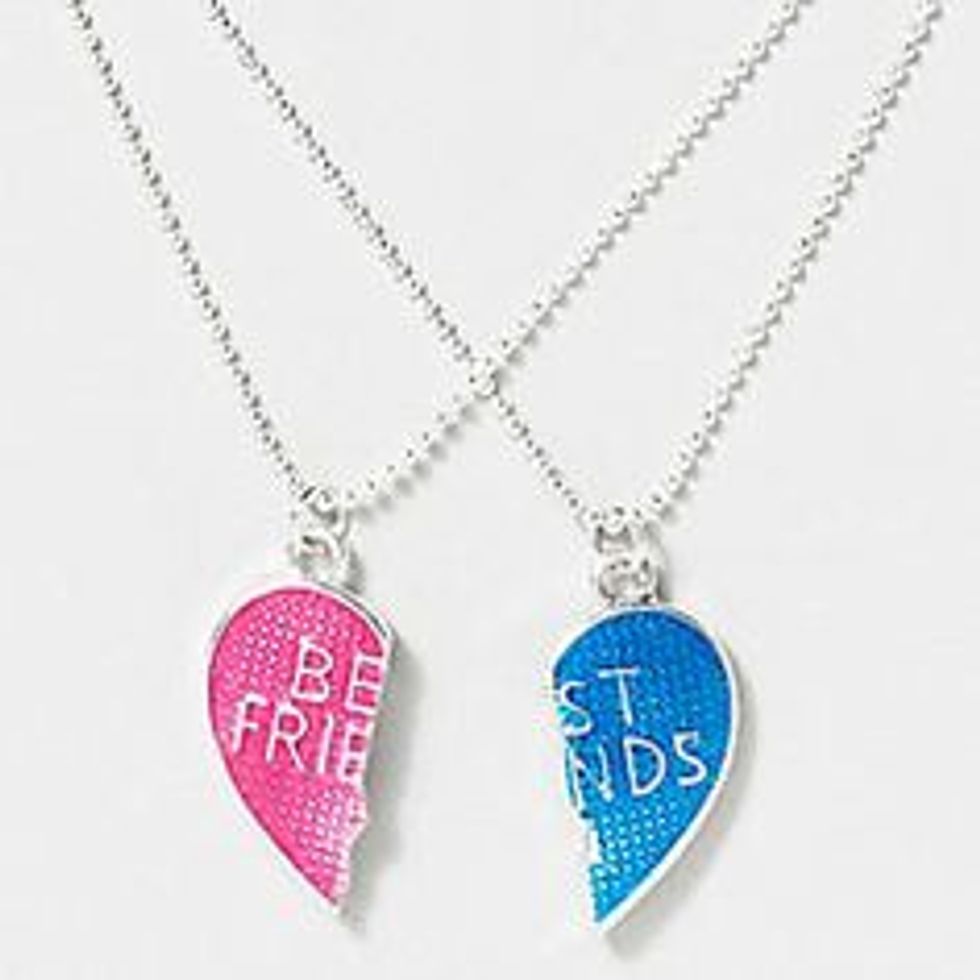 These necklaces solidified a friendship, but it was always hard deciding which person would get which side of a heart.
19. and we all had to go through the difficult moment of having to give up wearing these shoes once school started.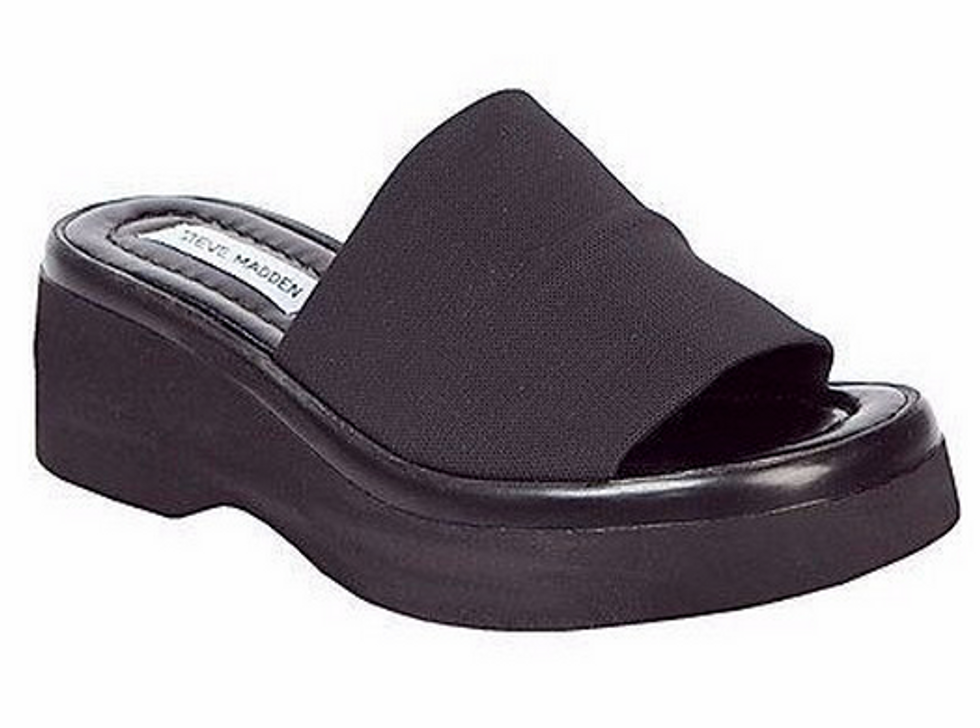 Today, these shoes question my fashion sense-- but then I realize that they were the "in" thing back in the good old days.
All the way from Lisa Frank folders to a full on scented eraser collection in our Space Maker pencil box, preparing back to school supplies was a memory I will never forget -- or regret --because after all, once a '90's kid, always a '90's kid.