I need to be completely honest, I'm not really from Boston, exactly. I'm from a place right outside Boston, almost there but not really. But it doesn't matter because Boston is more than a city. When you grow up near Boston, it's almost like you grow up in Boston. And you miss it, when you leave, no matter how far away that you go.
1. The North End
I would like to let everyone know that I cannot get pizza from the dining halls here because I have had pizza made by Italians in a little place called the North End. I've been made fun of for it, but I know that pizza in Maine is not the same as Pizza in Boston.
2. Dunkin Donuts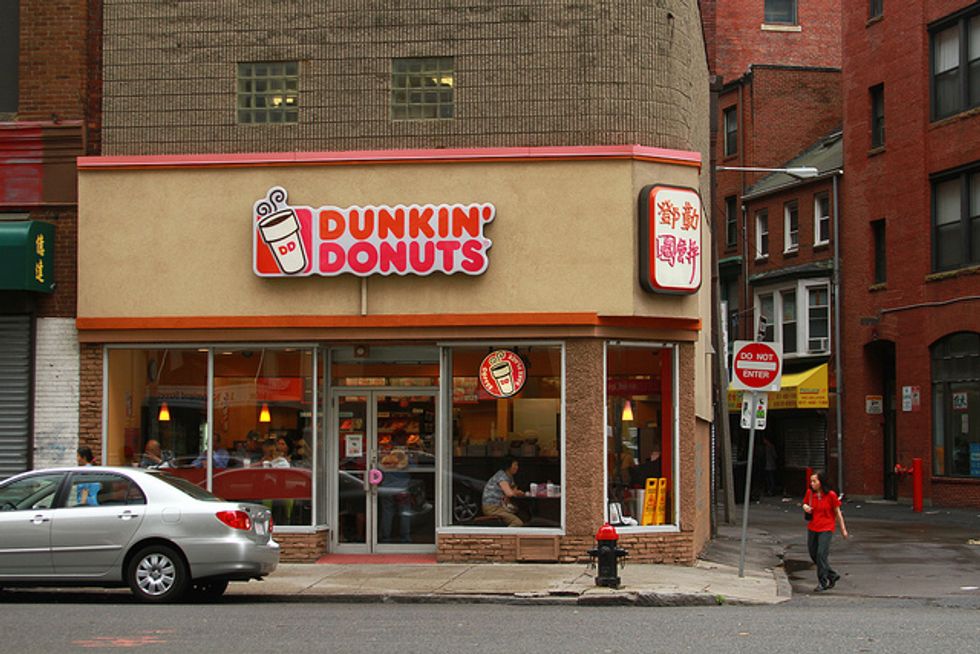 They say America runs on Dunkin, but let's be honest, it's just Boston that runs on Dunkin.
3. Doctors
Boston ruins you for doctors in other states because you grow up knowing eighteen different doctors, and whenever you think you break a bone playing soccer three orthopedic surgeons are already checking you before the medic on duty can get to you.
4. Driving
Apparently, I am an "aggressive driver" and that speed limits "are to be followed at all times".
5. Tom Brady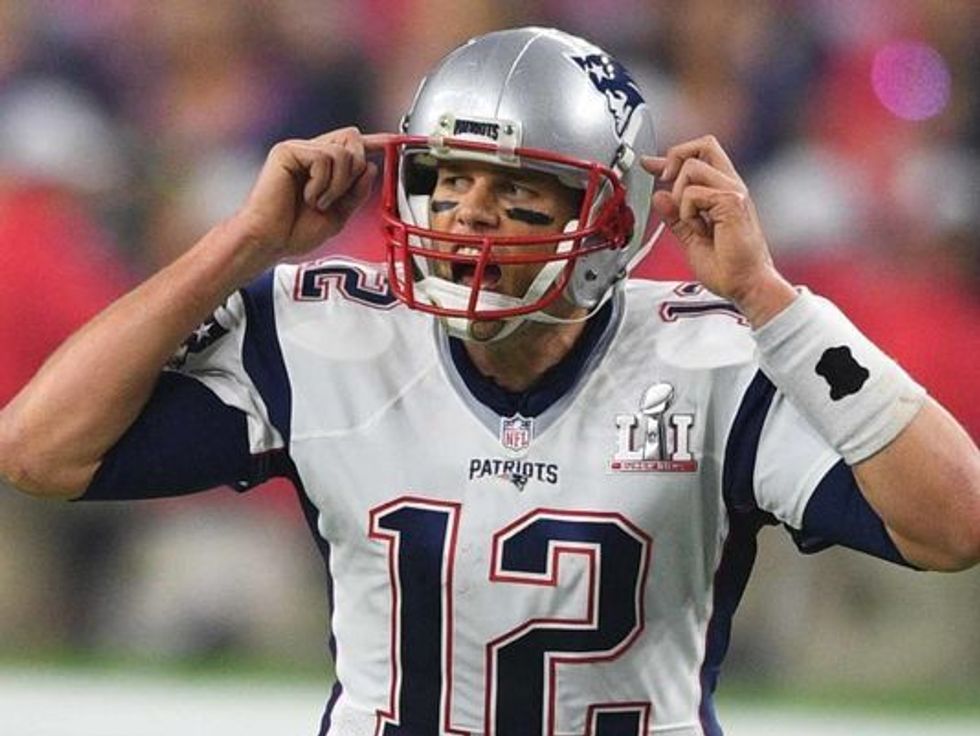 He's Tom Freaking Brady guys, he's the GOAT.
6. The Patriots
It was our senior skip day to go to the parade last February, and no one can tell me that the Patriots are not the best football team in the NFL.
7. The Citgo Sign
A Citgo sign becomes more than a Citgo sign after you live in Boston, I'm telling you.
8. The history
We knew more about the American Revolution than anyone else after eighteen years in Boston and heading to every single landmark and battleground that we could find. We knew more about Paul Revere that we did anything else, after our American History course.
9. Fenway Park
It ruins other baseball stadiums for you, I'm telling you.
10. The Xfinity Center
If you didn't go to the lawn of the Xfinity center to catch a country concert during the summer after sophomore year than I don't know what you were doing.
11. TD Garden
Or the TD Banknorth Garden, like it was when we were younger. If you're watching a hockey game of a basketball game somewhere else than it just isn't the same.
12. Marathon Monday
We come together, and we run 26.2 miles in the freezing cold because it will never be warm in April, but we come together.
13. Fall
I understand that fall is pretty all over New England, but it's better in Boston. Trust me.
14. The General Hooker entrance to the State House
It's the best Instagram post you'll ever get, and no one ever understands it.
15. Gillette Stadium.

The Patriots play there. Enough said.
16. The Pops
The Fourth is better here than it is anywhere else, with the Pops AND the fireworks.
17. It's the best city for college students
And we all wanted to be one of them, didn't we?
18. It's the greatest city in the world
And I'll fight you on that.