Of Netflix's many great gifts to us all, one of the most underrated gems on Netflix is The Great British Baking Show. PBS' competitive baking show is everything that is sweet and good in the world. Not only is the show charmingly and distinctly British, the baking is so beautiful and intricate it will make you feel simultaneously inadequate and inspired. The hosts of the show are enigmatic balls of pure energy, endless puns, and innuendo. And the judges of the show are British icons of baking that can make you quiver in your oven mitts through your television set. There's also a uniquely calm, quiet, and sweet quality to the show that simply isn't found in the high-pressure, loud, angry American equivalents of competitive baking shows. You quickly become attached to contestants, and you will surprise yourself by screaming and/or gasping aloud when contestants' bakes go awry. Settle in with some proper English teas and PLENTY of chocolate to enjoy the wonders of The Great British Baking Show.
The show takes place on the grounds of a manor in the English countryside, in a massive tent that is better furnished for baking than any Pinterest dream kitchen.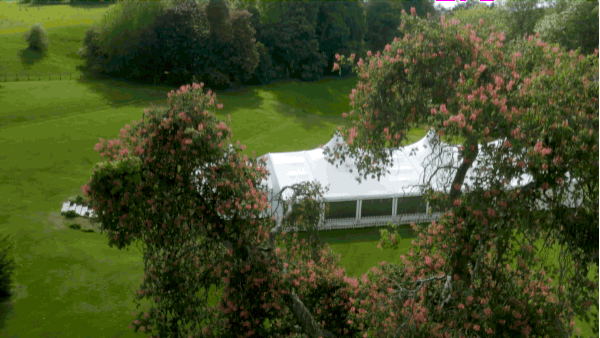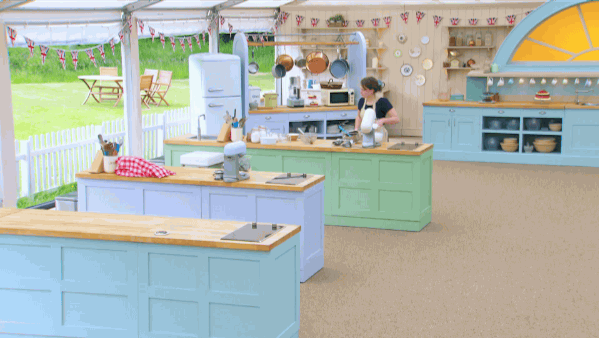 The baking can get really intense.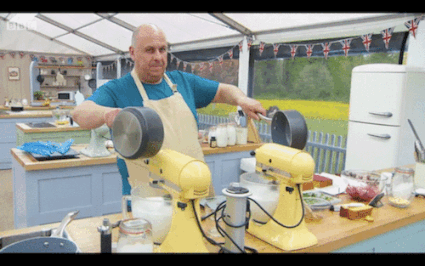 You will relate to the bakers' struggles on a visceral level.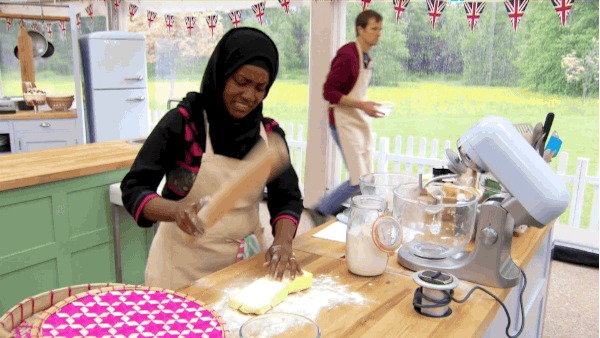 The struggle is very, VERY real.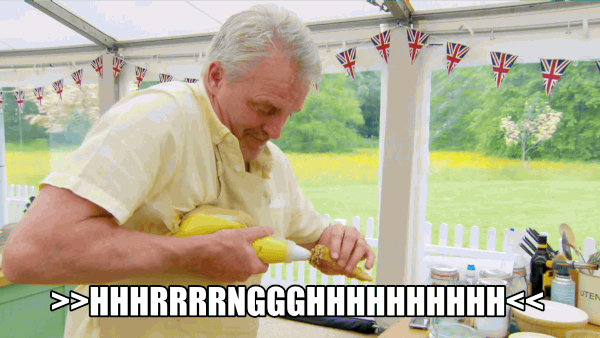 The contestants support each other, and even help each other with their bakes. It's a very different atmosphere from most American baking competitions.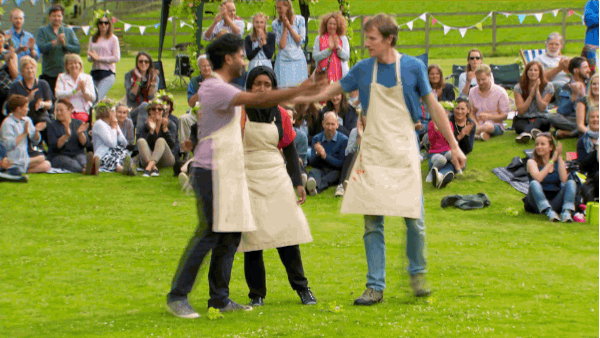 You will be introduced to your new worst enemy: The Dreaded Soggy Bottom.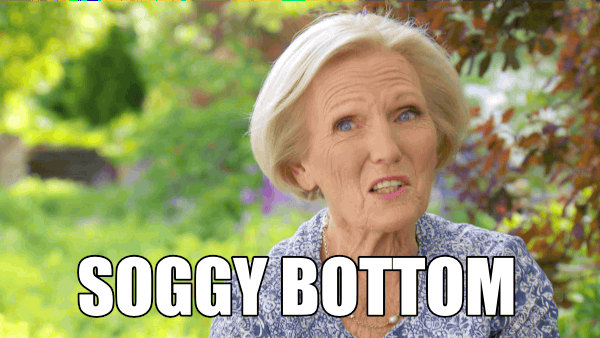 But really, at least half of the contestants will be charged with a soggy bottom throughout the course of a single episode.

Never has watching an oven felt so intense.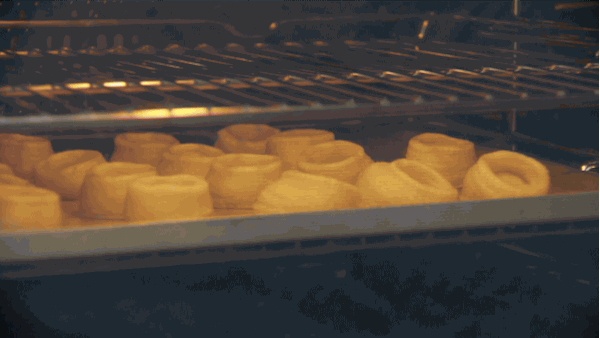 The judges love torturing their contestants with practically impossible technical challenges. It's adorable.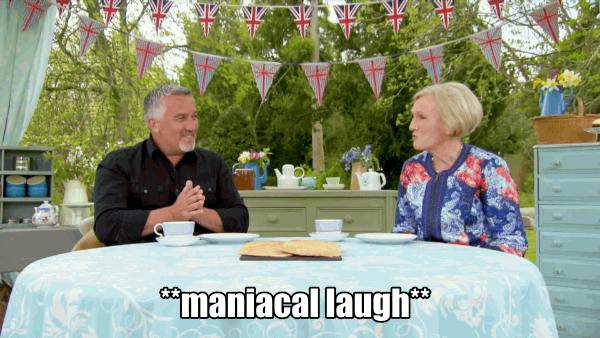 You will fear Paul Hollywood, yet you will crave his baking approval.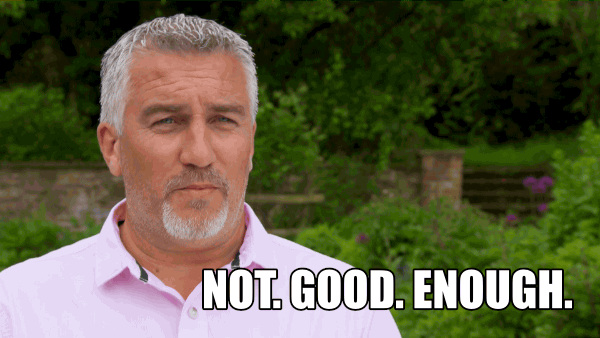 Mary Berry is the fairy godmother that we all need to bring us yummy bakes. And plenty of rum, to honor the Great Berry.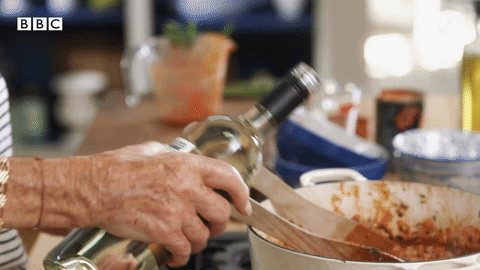 The contestants are often...compelling.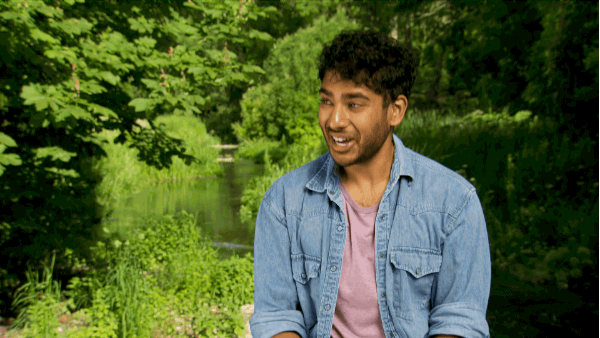 And some contestants are downright iconic with their skill, wit, and honest reactions.
The hosts are playful and endlessly clever.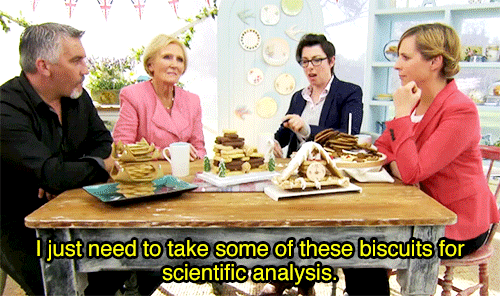 The hosts provide plentiful puns and innuendo that help to keep the competition light.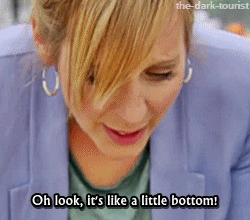 There is maybe 13% seriousness in this show.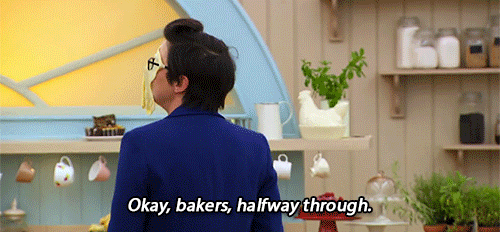 The disasters are endlessly (sadistically) entertaining.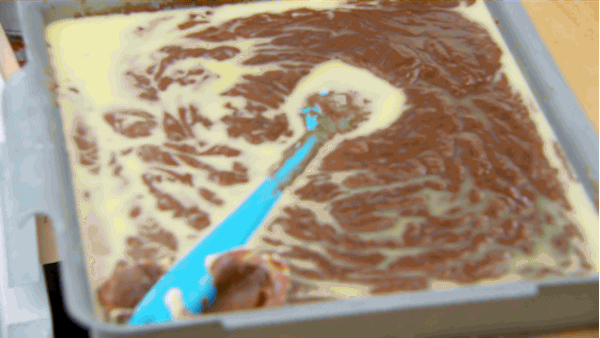 And the beautiful bakes will leave you hungry enough to devour an entire cake.