The past eight summers I have gone to a little Christian camp called Camp Deer Run and Brookwoods in Alton, N.H. The first couple of years I only went for two weeks, then I started going for a month until eventually I was accepted into the Leadership Development Program and went to camp for eight weeks for two summers. In total I have spent 34 weeks at camp. I grew up calling camp my "first home," not even my "home away from home." This will be the first summer not being a camper, since I am flying to be a camp counselor in Alaska (I am actually writing the first draft of this article on the plane ride to Alaska). Since my time has come to an end, I wanted to reflect on some of the wonderful memories that I left behind. Here are 17 things that indicate you also went to Camp Deer Run and Brookwoods.

1. You know lazy days = BLOBS.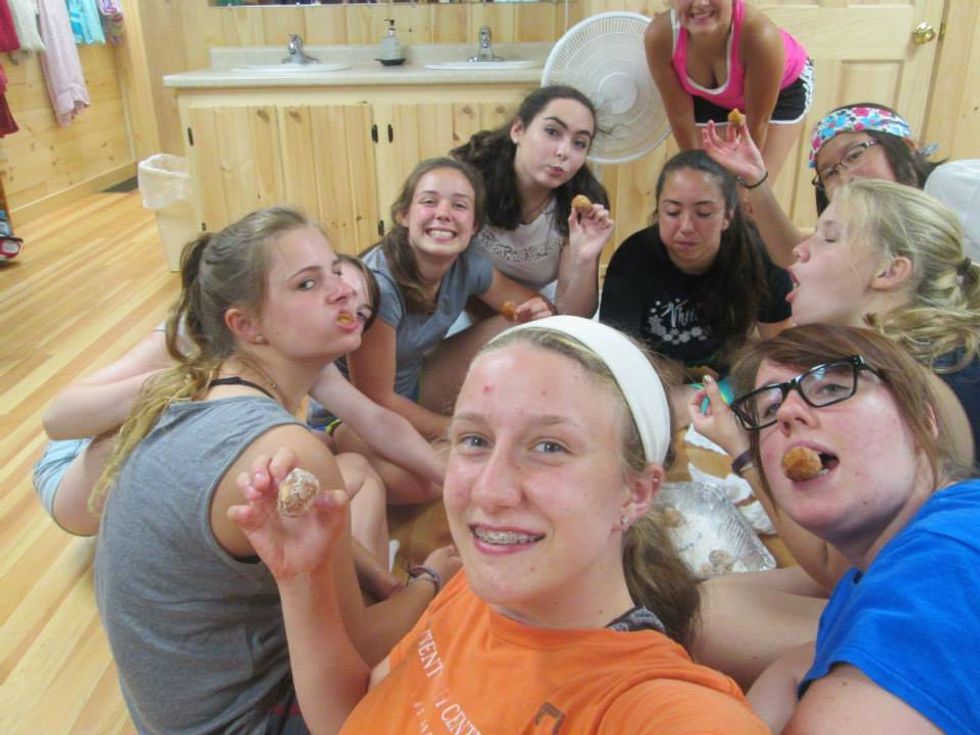 You would always try to watch the table and see who would try to take more than two.
2. You know exactly what G.O.R.P. stands for.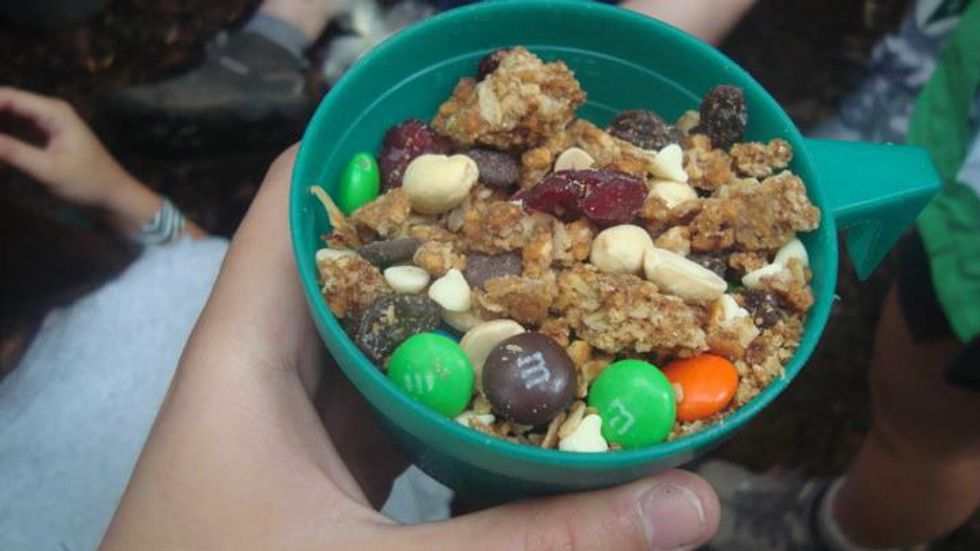 Granola, oats, raisins and peanuts. This was the only thing that got you through the hike (other than your counselor rewarding the cabin with Snickers at the top of the mountain).
3. You always looked up to the LDPs.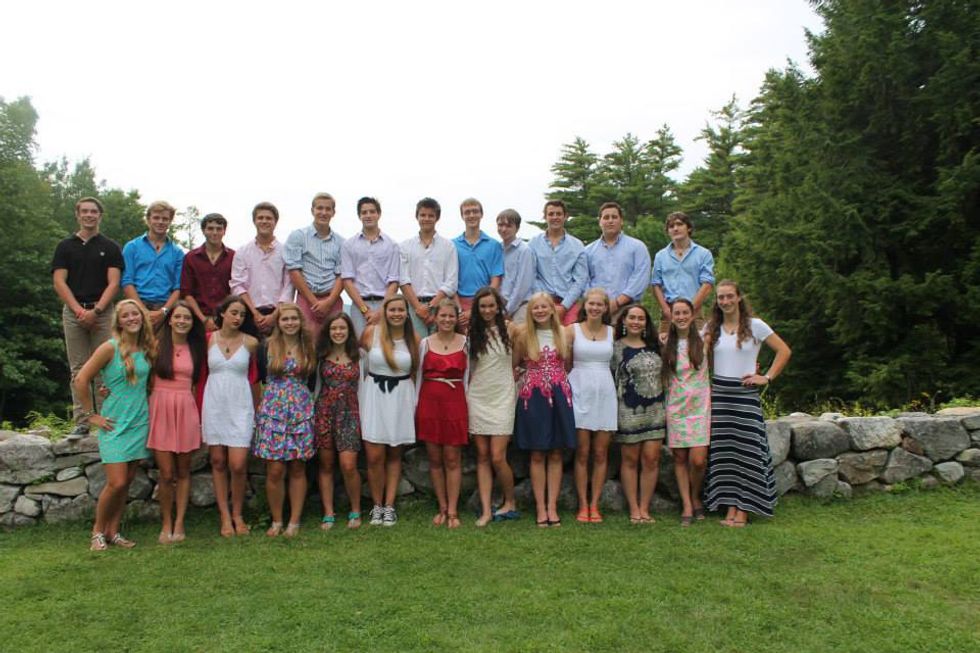 I use to worship the LDPs when they came in the cabin to do their apprenticeships. I always wanted an Allagash necklace to wear around my neck with a white T-shirt and athletic pants.
4. You took Narnia as an activity.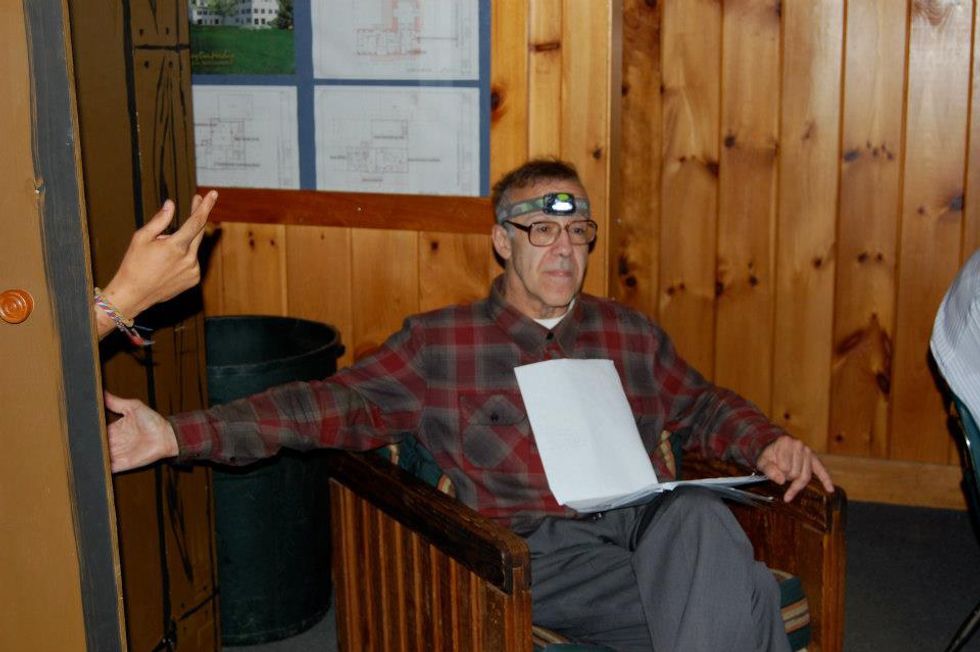 There is something so soothing about John Harutunian reading the words of C.S Lewis out loud (even if you cannot eat apples anymore during it).
5. You know water aerobics is the bomb.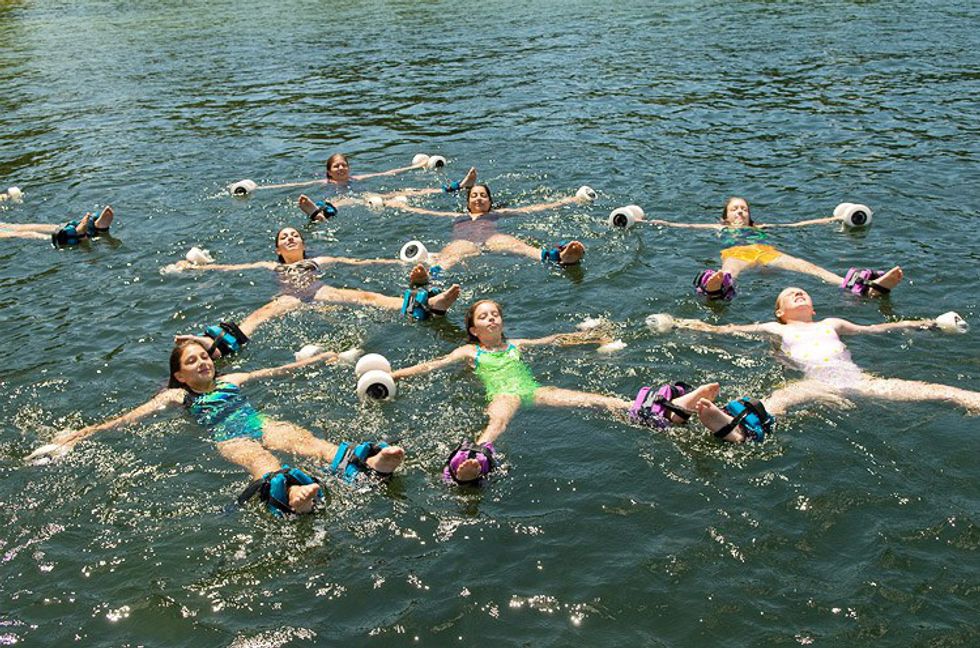 You finally got to listen to "real music" and you got a killer workout in.
6. You have said, "Wait, is it cabin night or unit night?" more than you probably should have.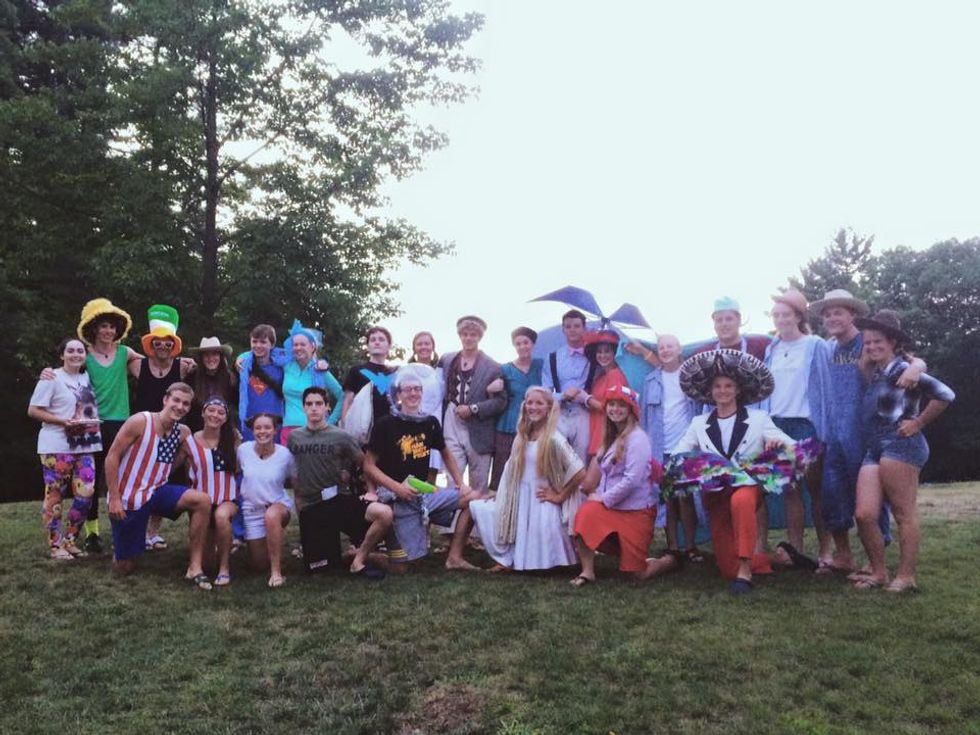 And when it was cabin night your counselor would always try to convince you it was something else.

7.You know exactly what "men with shirts on their head" is.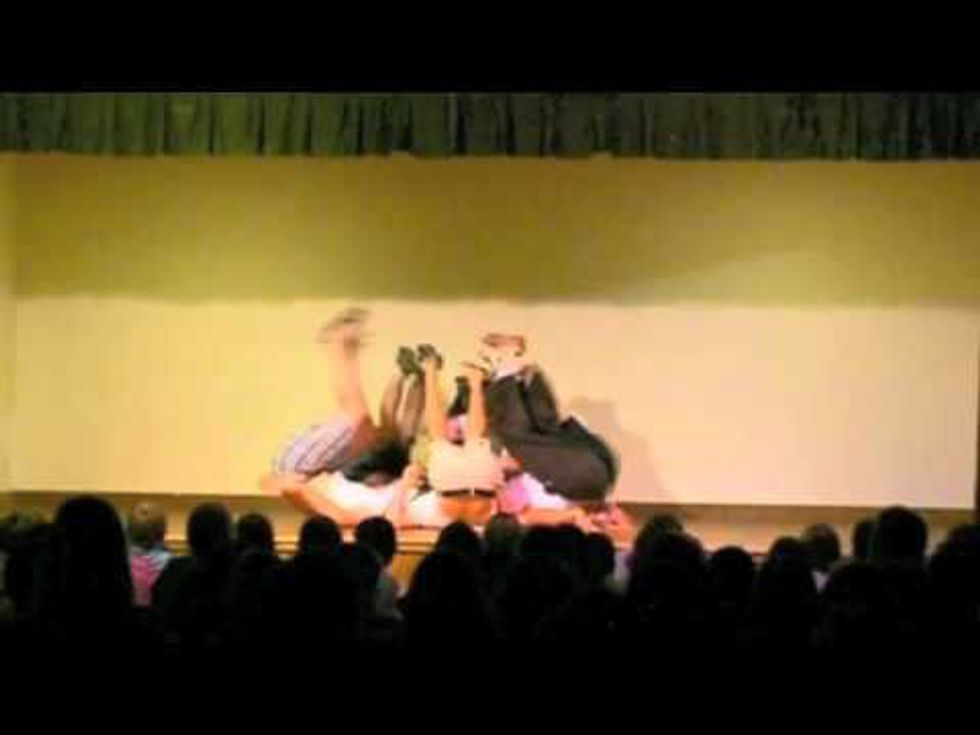 You know staff special is hilarious and worth the wait.
8. You used to dread sitting with your brother/sister cabin on outdoor cookout.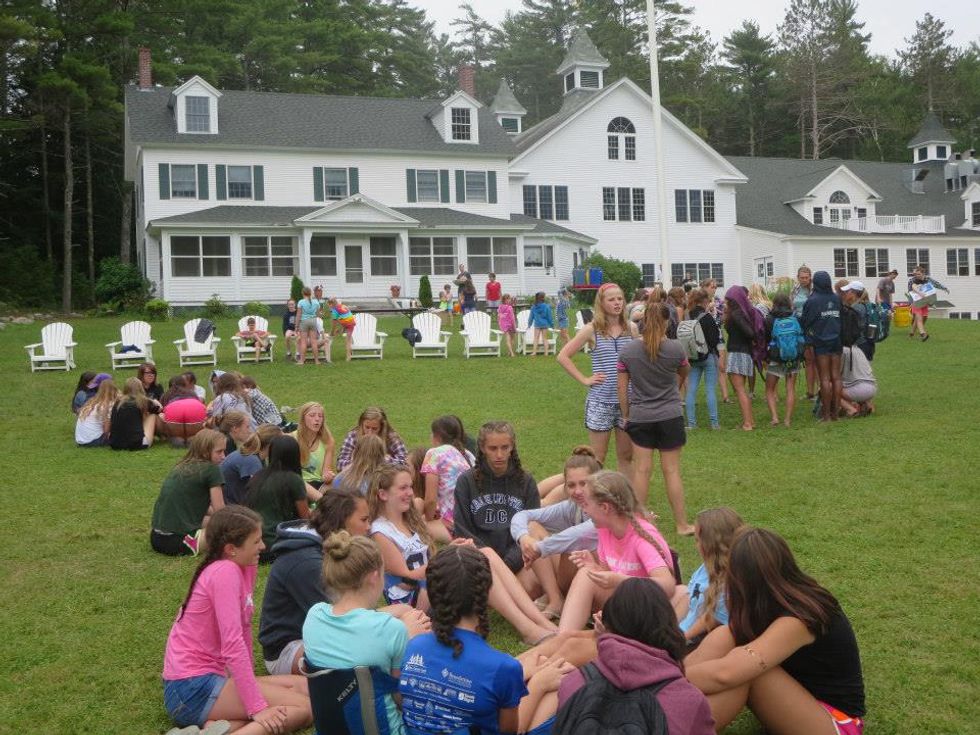 This was until you reached senior unit and cooties weren't a thing anymore.
9. Freaking out after the swim/boat test wondering if you passed...

Admit it, you totally touched the bottom during the boat test.
10. Incoming day was stressful because you always want the same cabin from last year.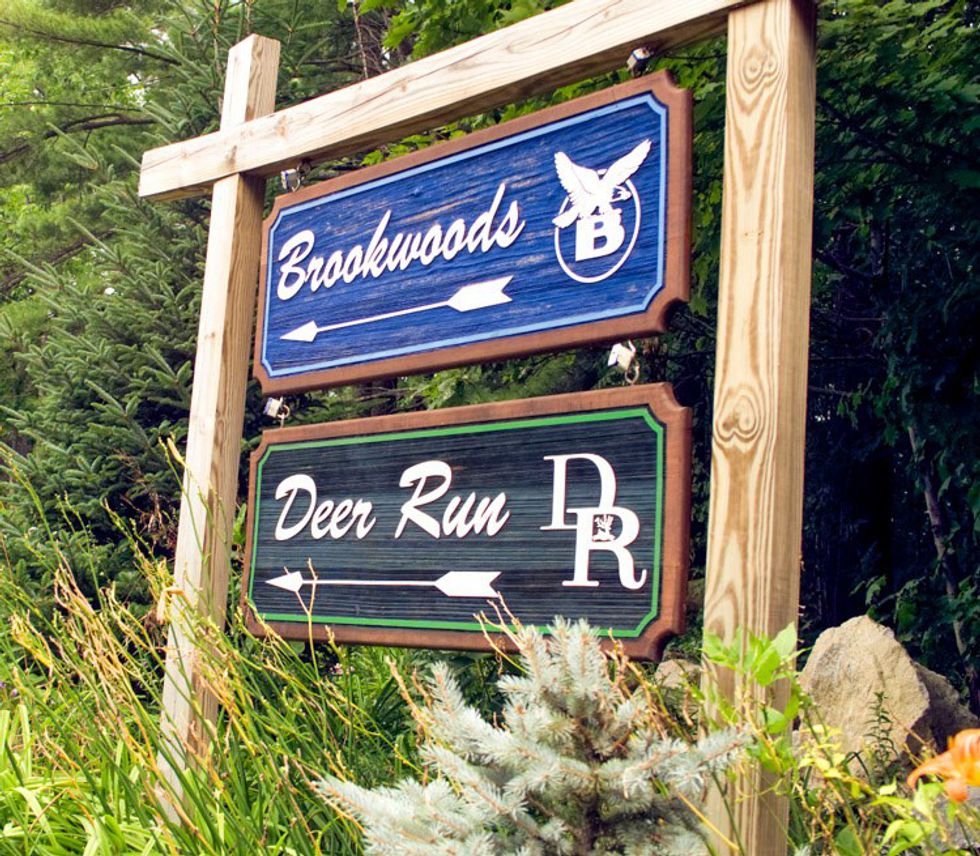 This was always me. I always feel so in love with the girls in my cabin that I never wanted to change it, but then on incoming day God has different plans for us.
11. You feared Imp Day.
I get it. It's terrifying having 12 girls run into your cabin first thing in the morning and giddily scream, but the imps always make up for it.
12. Beach day/banquet day = best day.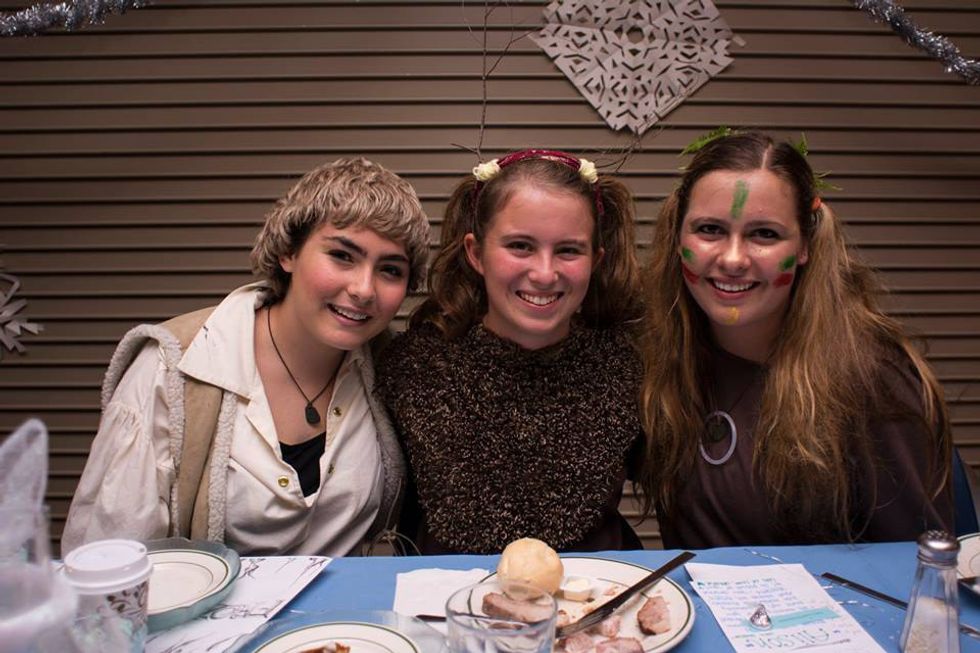 The LDP1s spend days and days getting ready to put on a play for the camp. (My year we did "Frozen," and basically memorized the entire "Frozen" script in two days…I played Kristoff!).
13. STORE.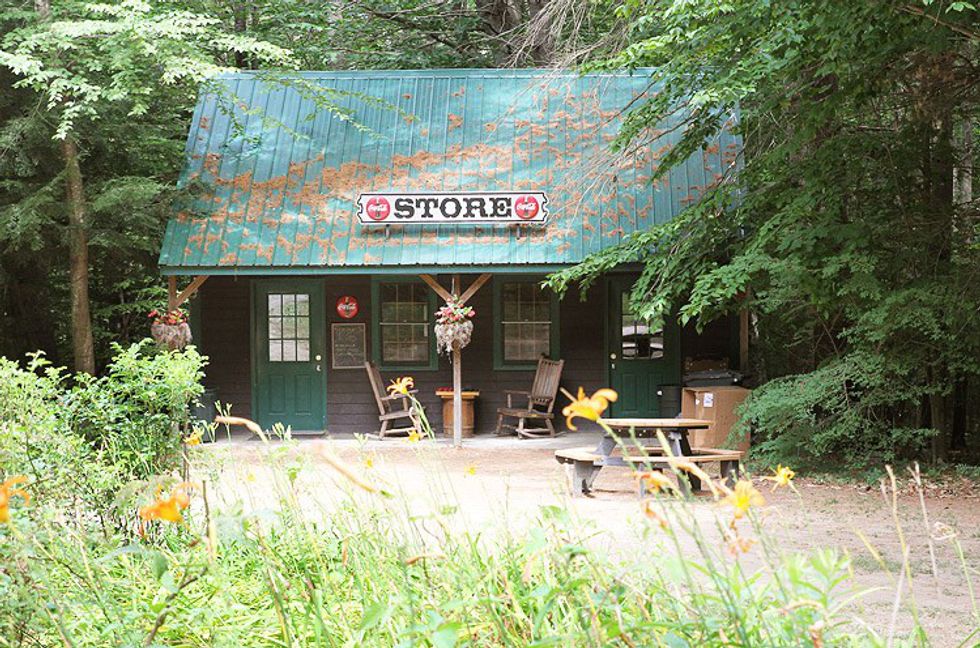 Slushies, candy and soda. What could be better? Probably winning store against your counselor.
14. You know that M.B., George, Dave and Bob are basically royalty.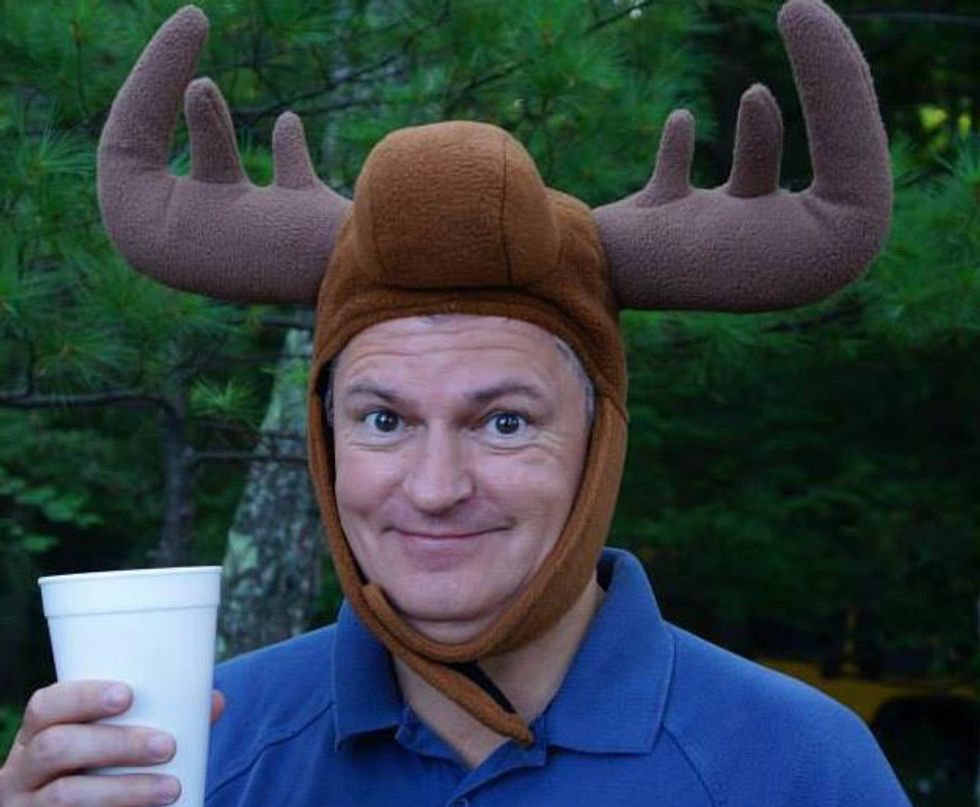 Along with their amazing staff, they make camp run smoothly, giving every child a chance to know Jesus.
15. You know that after rest hour you must RUN down to the waterfront to get in line.
Lines fill up fast for blobbing, sharking, tubing and using the rocket, so you must literally run as fast as you can from your cabin to try to get your chance to maybe be blob King or Queen.
16. You count down the days until winter reunion.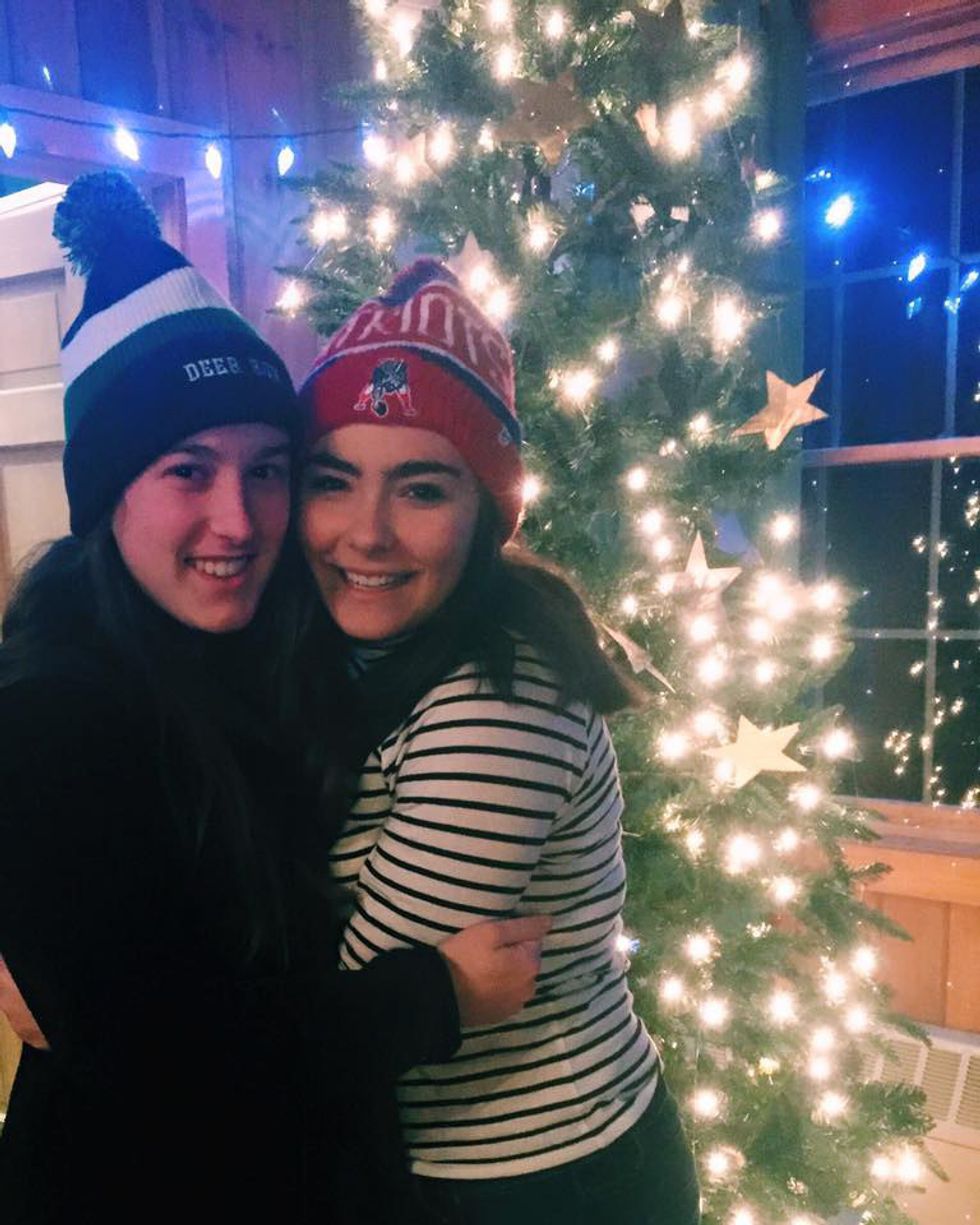 Being at camp in the winter is magical. Snow on the ground, tubing, hot cocoa...what could be better? Oh yeah, the fact that you get to be reunited with your best friends from all around the country for a weekend. Such a blessing.
17. You dream of being a counselor one day.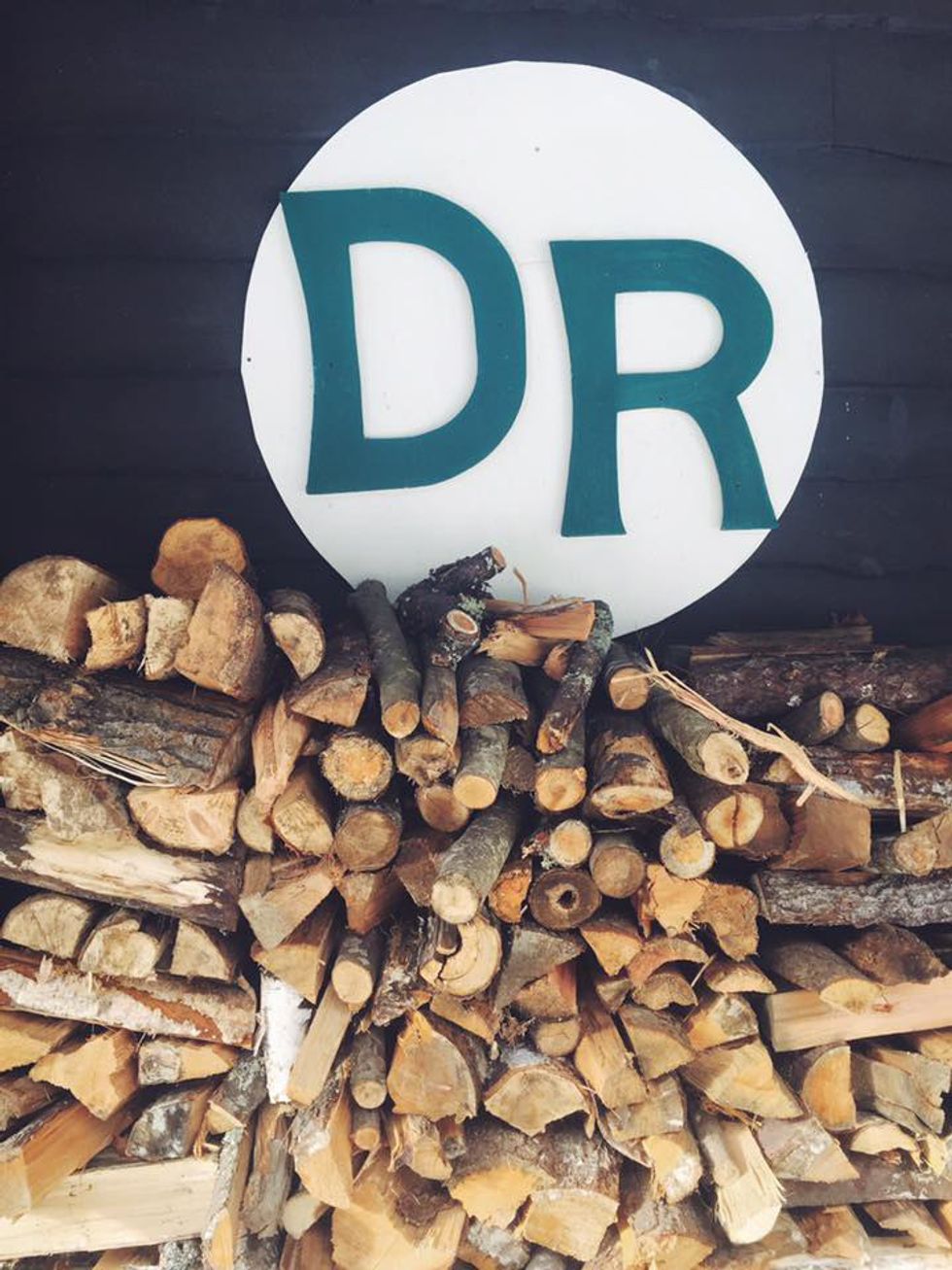 Me too, and I cannot wait for that day to give back to a camp that has honestly changed my life.
Thank you so much to all my past counselors (especially the ones who still check up on me). Camp has made such an impact on my life and I will never be able to express how much it kills me not to be there this summer, but God had other plans for me, so I am so excited to learn this summer and grow closer to Christ while serving at an amazing camp in Alaska.
If you are thinking of coming to camp, or sending your child to camp, do it. Have this be your sign. Camp is my safe place. When I am there, I know everything will be OK. That God has got me in the palm of his hand. I only wish every child could grow up going to Camp Deer Run and Brookwoods.
*Also, quick shout-out to my grandparents for always sending and paying for me to go. I know it wasn't easy, but you guys knew how much camp means to me, so thank you SO much. Also, thank you to my fifth grade teacher, Mrs. Larson for telling me about the camp way back in elementary school (Mrs.Larson was actually an LDP...then I became an LDP with her niece…isn't that crazy?).
Moral of the post: Send your kids to camp here, you won't regret it!