It's the holiday season and while many of us don't celebrate Christmas, there's a certain feeling in the air that puts us in the giving mood. It's the time of year where we think back on all the things we're happy for and all the people we love. You can't help but feel warm and content. One of my favorite things to do is sit down by the fire (or a warm vent because my new house doesn't have a fireplace) and sip on some spiked hot cocoa. I love spending time with my family and pets and watch as many Christmas movies as possible and eat pounds of food. I don't even care about the presents, not really. I just love the joyous feeling that comes this time of year and getting to spend it with the people I love most.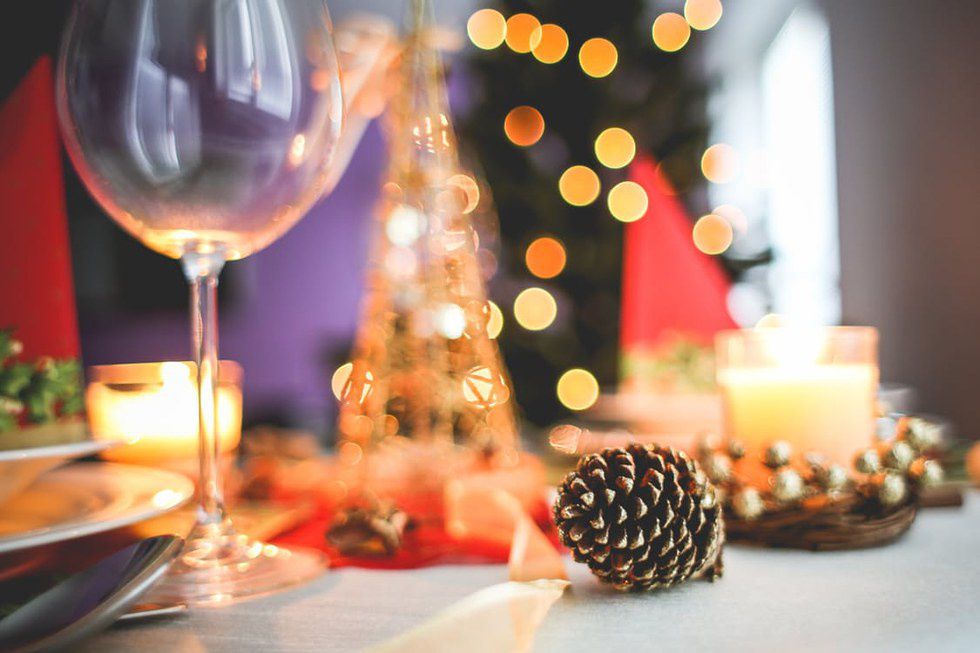 However, my holiday season looks a lot different than many others. It's been a concern every year about the people who don't get presents or can't be with their families or have nothing to eat. It's around this time of year that people feel most generous so I have decided to compile a list of charities and organizations you can donate to this holiday season, regardless of belief or tradition! Here are a few to start:
1. Global Fund for Women
Global Fund for Women is a great organization that strives to better women's and girls' sexual health, as well as combating violence and helping empower women. You can visit their website at www.globalfundforwomen.org
2. Stop Violence Against Women
Similar to Global Fund for Women, this organization helps women and girls escape violence, including human and sex trafficking, gender violence, domestic violence, and sexual violence. Here is their website: www.stopvaw.org
3. AVP (The Anti-Violence Project)
This project helps prevent violence against the LGBT community and HIV-affected community in New York. "AVP offers counseling and police and social-services advocacy to those in need, and develops public policy that will more effectively protect these communities from harm." You can learn more here: www.avp.org
4. Hetrick-Martin Institute
This organization helps LGBT youth develop and emotionally and mentally grow through the arts, counselling services, and other services including food and showering. Learn more here: www.hmi.org
5. Evidence Action
"A solutions-oriented organization that tackles large-scale systems- like the on-site water chlorinator that's now been replicated in three African nations, giving more than 4 million people access to fresh water, or the deworming pill that's been distributed to more than 80% of at risk children through the use of existing school infrastructure." Learn more at www.evidenceaction.org
6. One Acre Fund
This organization helps farmers worldwide enhance their livelihood and raise their income. You can visit their website at www.oneacrefund.org
7. Mazon
"This Jewish agency provides funding to anti-hunger agencies, food banks, and other advocacy groups working to end hunger in the US and Israel, and partners with synagogues around the country to help members address hunger in their own communities." Learn more at www.mazon.org
8. Habitat for Humanity International
There is a good chance you've probably heard of this organization before. It helps build homes for people who can't afford a house. Learn more at www.habitat.org
9. National Alliance to End Homelessness
Law and policies are the focus of this organization which aims to fight homelessness in the United States. You can find ways to help here: www.endhomelessness.org
10. American Foundation for Children with AIDs
"Many of the more than 25 million Africans infected with HIV are children, and in addition to providing them with anti-retroviral drugs, the foundation works to fight the epidemic in Kenya, Uganda, Zimbabwe, and the Democratic Republic of Congo, and offers volunteer vacations for those hoping to help in person." Learn more at www.helpchildrenwithaids.org
11. Compassion & Choices
This non-profit organization directs its focus on death and the issues surrounding legislation and aid-in-dying. Learn more here: www.compassionandchoices.org
12. The Honeybee Conservancy
The topic of bees going extinct has been especially talked about this year. If you're concerned about our bees and everything they do for us you can visit www.honeybeeconservancy.org and sponsor a hive.
13. Amnesty International
AI is a fantastic organization (and one of my favorites). AI works to solve immediate, dire issues worldwide. Their range of concern is wide and mainly concerns human rights violations. You can learn more here: www.amnesty.org
14. Water.org
This is a pretty straight-forward organization that works at the ground-level to help bring clean, drinkable water to areas where clean water isn't easily accessible. You can donate here: www.water.org
15. World Vision
Donating only $39 monthly to this organization could mean improving the lives of children worldwide by providing education, food, water, and many other services. You can learn more at www.worldvision.org
16. African Wildlife Foundation
This organization helps stop the killing of animals in Africa, including elephants and gorillas! It aims to prosecute traffickers and discourage poachers from poaching, as well as raising awareness to the general public on the issue of killing these beautiful animals for profit or sport. Learn more here: www.awf.org
I've only listen a small portion of charities and organizations here, but you can find many more. All of these were found at http://nymag.com/thecut/2015/12/101-charities-to-donate-to-this-holiday-season.html which provides 101 charities you can donate to. If none on this website speak to you there are countless other websites that list of current donation options to charities and foundations. Happy holidays and happy giving!