Who is Lin-Manuel Miranda?
The genius behind the hit Broadway musical Hamilton and Disney's Moana? The Tony winner who is musically gifted? The kind and genuine person who works to create a better world?
How about all of the above? I could go on forever because this man is just something else.
Lin jumps on any opportunity to help with a cause or charity and does his best to inform the public about it. He uses his social media platforms to send out positive messages and make a difference.
He sang at March For Our Lives, which focused on the issue of gun control and gathered a tremendous amount of support in the wake of the Puerto Rico hurricane. On a smaller scale, he tweets an abundance of advice every morning and night, which I find just as inspiring as the other work he does.
His tweets are filled with thoughtful guidance to help get you through the day and fall asleep relaxed at night. His night tweet will often be an extension of the morning tweet, and both are equally uplifting.
And good news! Lin recently said he is going to figure out a way to put all of these wonderful tweets into a book! Now you can access his brilliant words without having to scroll back on his Twitter page.
I put together some of Lin-Manuel's best good morning and good night tweets that will encourage you to seize the day and remember that everything will be alright, with a few laughs in between. If you don't already follow Lin, I highly suggest you click that follow button.
1.


2.

3.
4.

5.

6.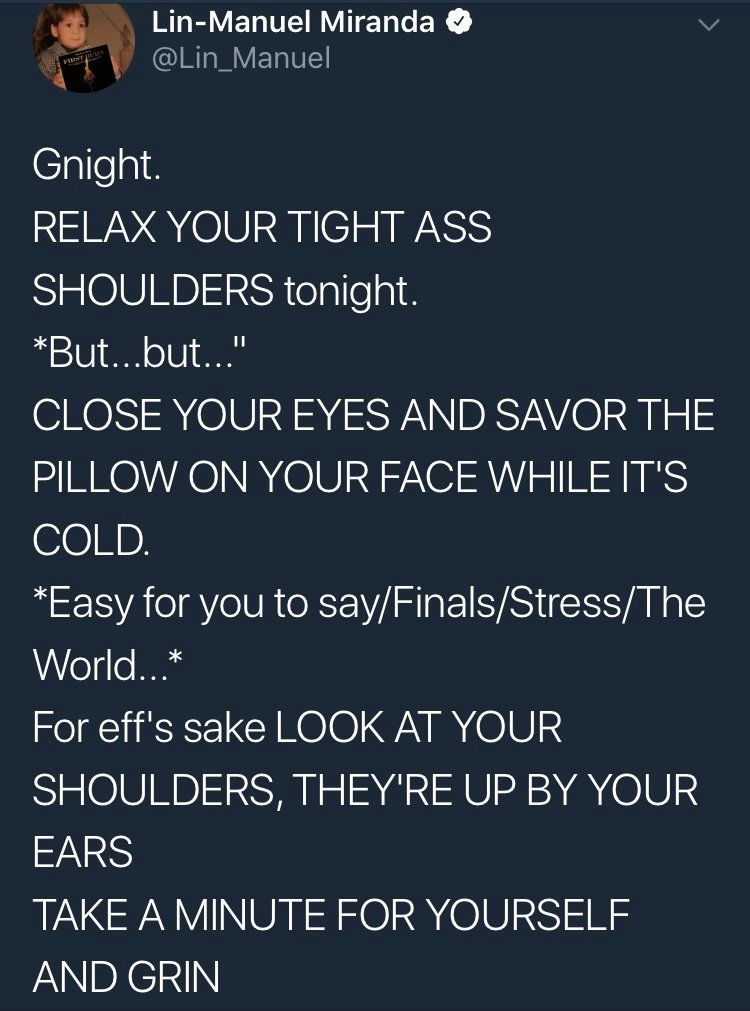 7.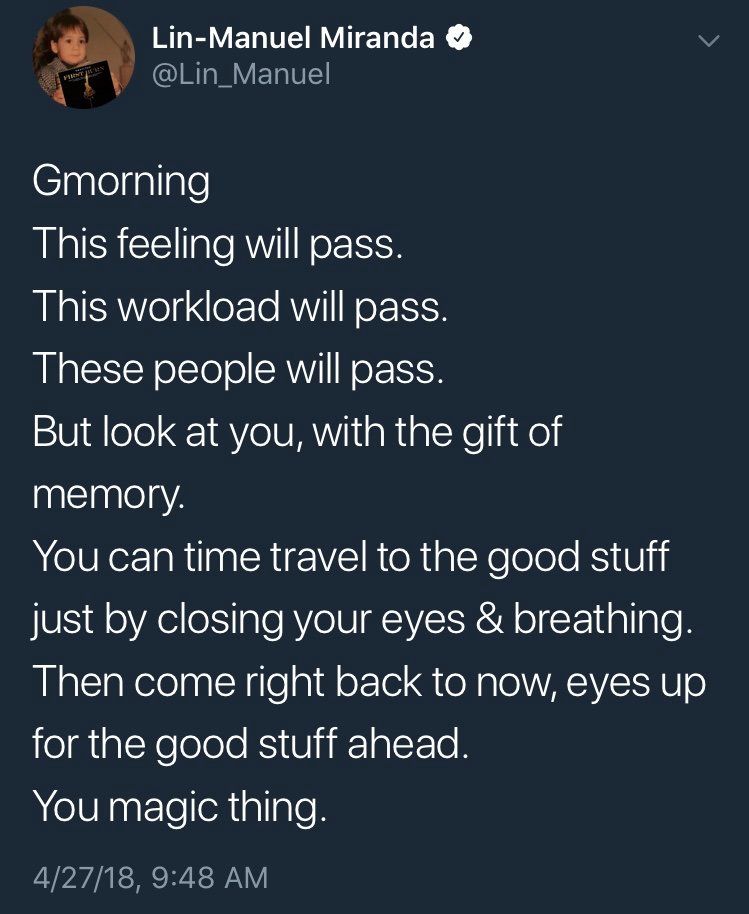 8.

9.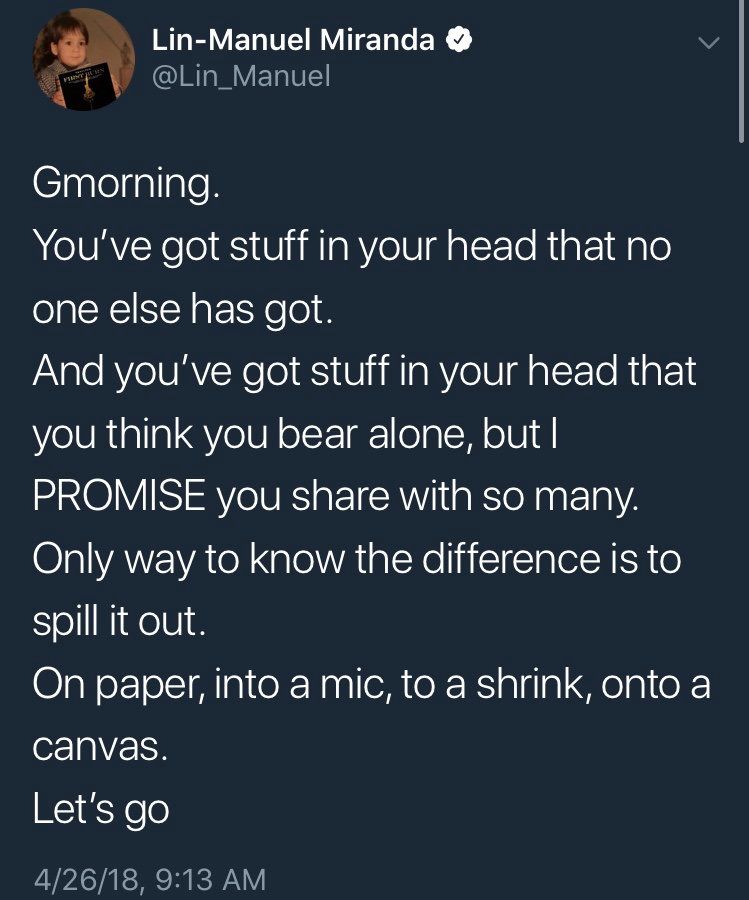 10.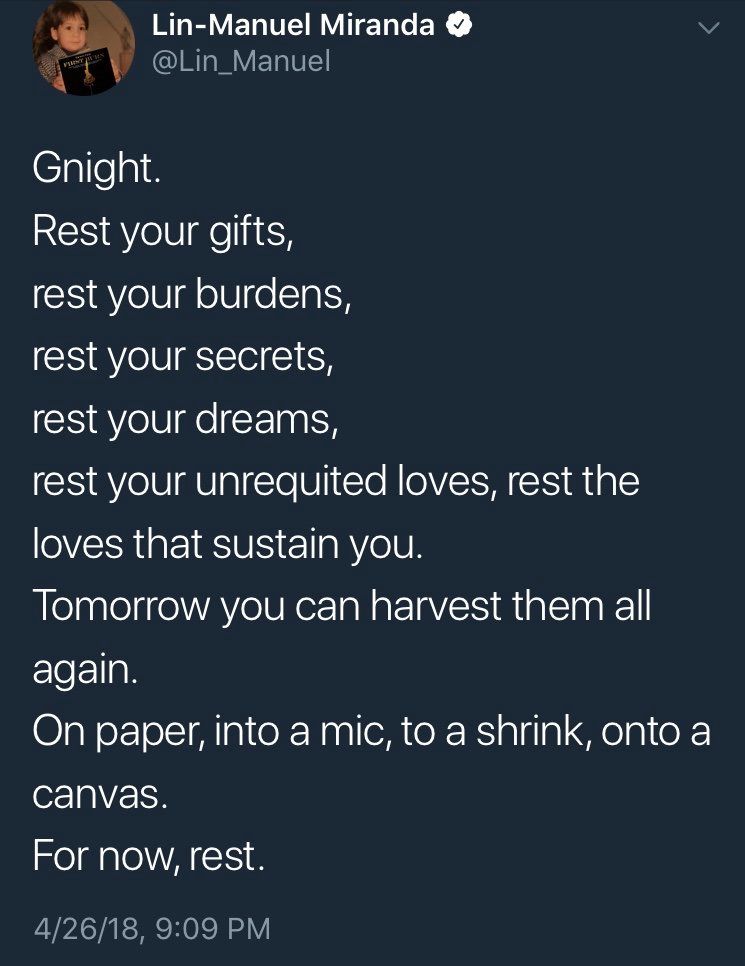 11.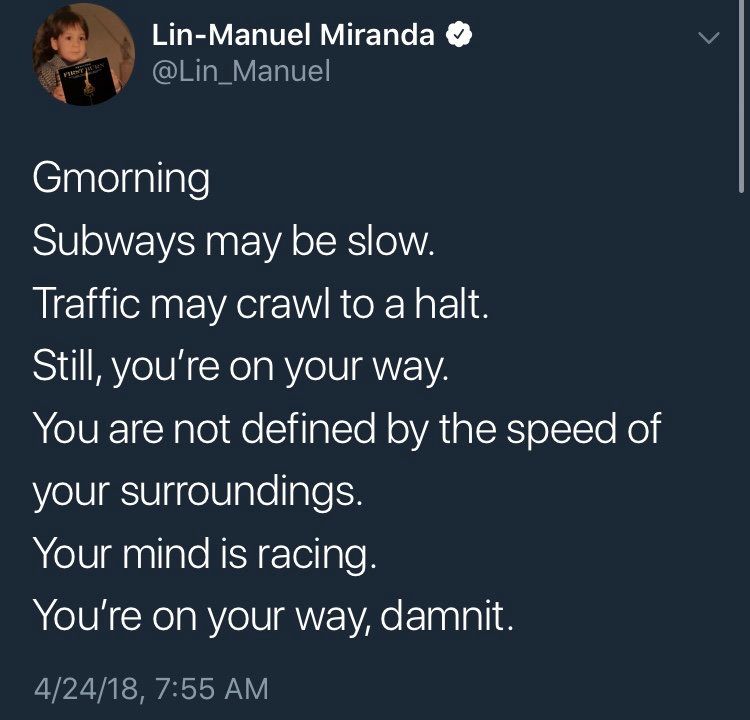 12.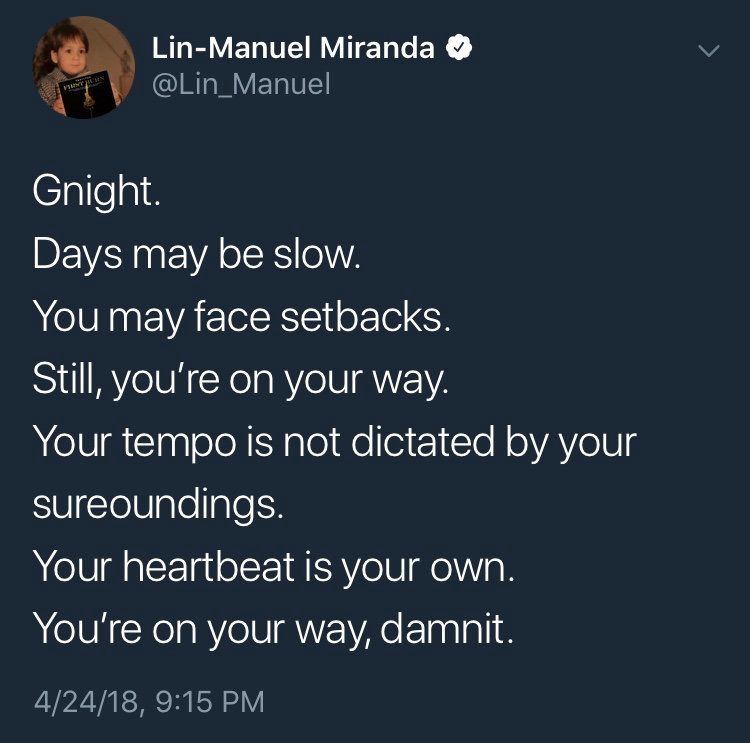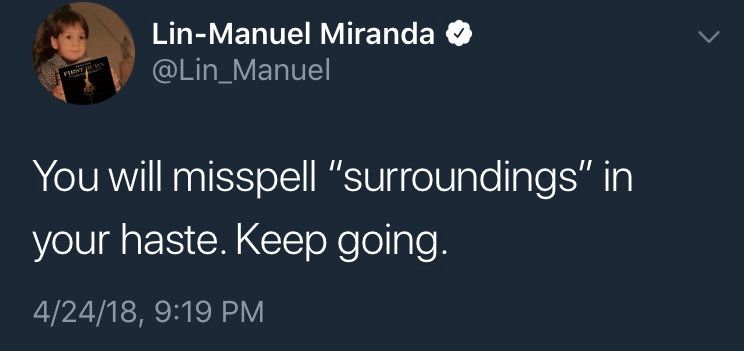 13.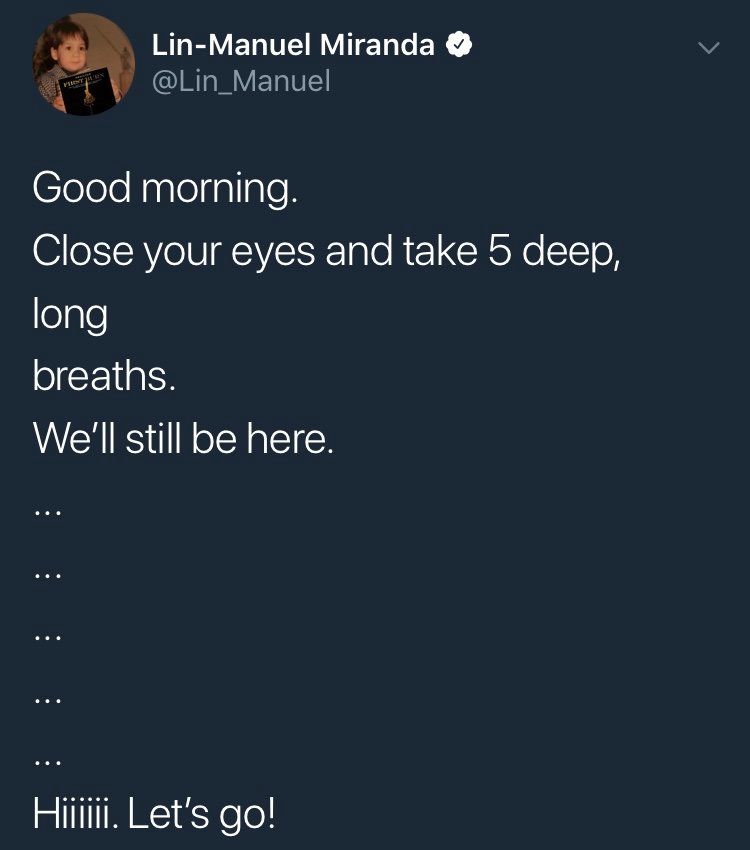 14.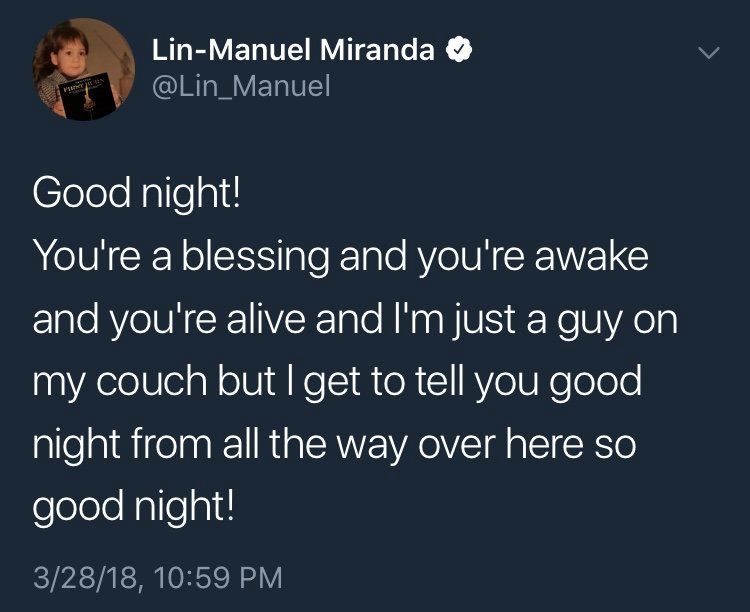 15.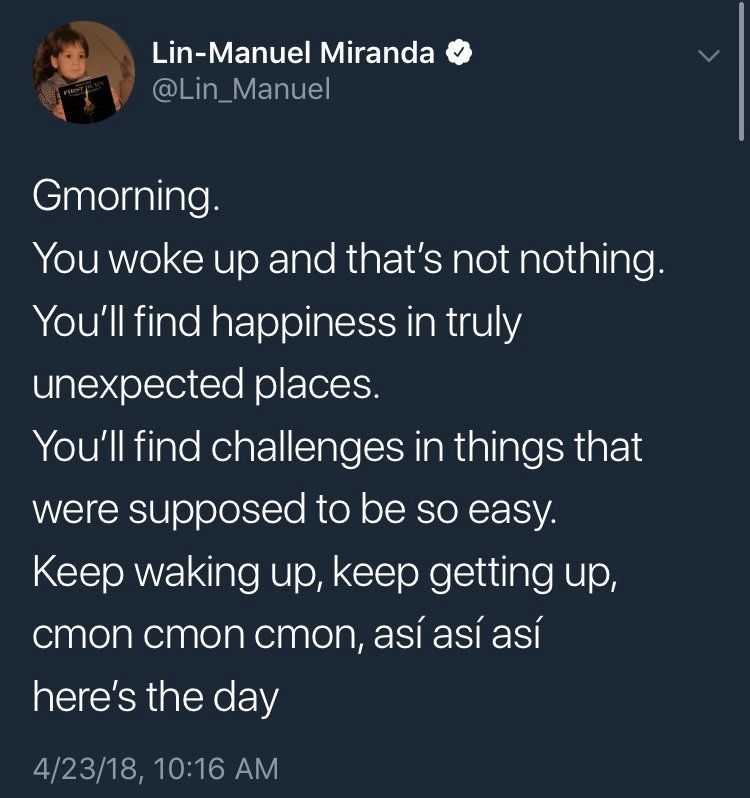 16.