Rumors have started buzzing around the internet that Gilmore Girls (A.K.A. The Greatest Show Ever to Be Televised) will have a four-episode revival on Netflix. This news is pretty much life changing for the show's avid followers. We all have questions that have kept us up at night; questions that demand to be heard and answered. How do they go on without Richard? Does Rory go back to Logan? Jess? Dean!? And will Luke and Lorelai ever put aside their differences and just admit that they need to be together?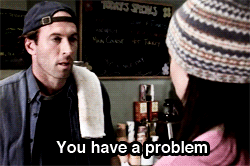 In honor of this dream-come-true revival that is in the works, here is The Best of Gilmore Girls—a compiled list of all of our favorite episodes, the ones that caused stomach-aching laughter and heart-wrenching tears.
---
1. Rory's Birthday Parties
It is Rory's 16th birthday. This episode is where we really understand the world that Lorelai ran away from and the one she created for Rory and herself. We can all agree that the party that Emily threw with all of Rory's Chilton "friends" was not anyone's idea of a Sweet Sixteen.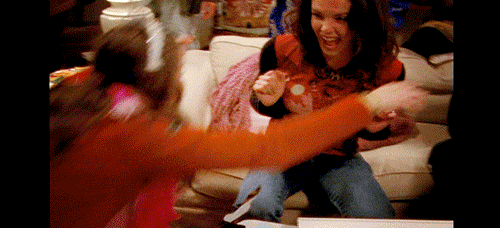 2. Rory's Dance
Rory has homecoming with Dean at Chilton. The moments with Emily and Lorelai are heartwarming, but we know they never last long because once they realize that Rory never came home, it drives a wedge between them once again. How could anyone believe that Rory would stay up late doing anything other than reading?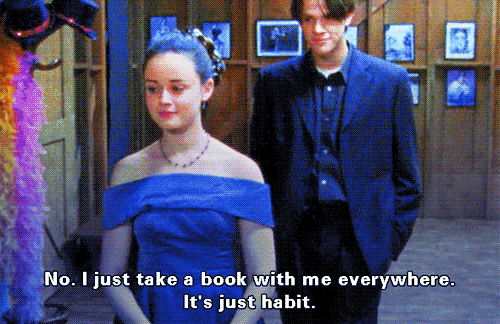 3. Forgiveness and Stuff
Richard has a heart attack at a Christmas party, and Lorelai is able to put aside the fight she had with her mother to be there for her family. When Richard is awake in the hospital, Emily demands to go first--that she would not live without him. This episode is one of the many ones that has me excited for the revival; how does Emily persevere after his promise of outliving her has been broken?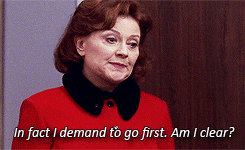 4. The Road Trip to Harvard
Rory agrees to a spontaneous road trip with Lorelai after she has broken off her engagement to Max. This episode truly speaks to the commitment and love Rory has for her mother, because even though she has no idea what happened or why, she agrees without hesitation. This is also the episode where Jess comes into the picture.
5. I Can't Get Started
Sookie and Jackson get married! This is also when Christopher and Lorelai get back together, but right before the wedding, Christopher gets a call that his girlfriend is pregnant, so he and Lorelai can't be together. This is also the episode where Jess and Rory first kiss.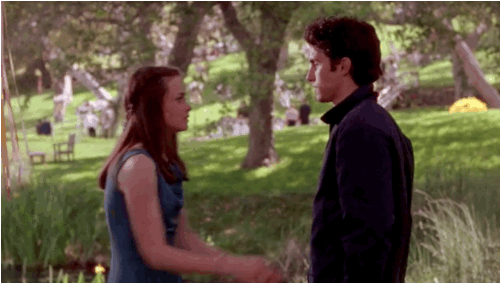 6. They Shoot Gilmores, Don't They?
Stars Hallow has its annual Dance-a-thon and Rory and Lorelai compete together. During the dance, Dean gets jealous of Rory and Jess for the last time and breaks up with her in front of everyone. But most importantly, Lorelai loses the Dance-a-thon.
7. Those Are Strings, Pinocchio
Rory graduates from Chilton and delivers a heartfelt speech as valedictorian. It is pretty much impossible not to cry in this episode, especially when she thanks Lorelai for being the greatest mother. If you didn't shed a tear, you need professional help.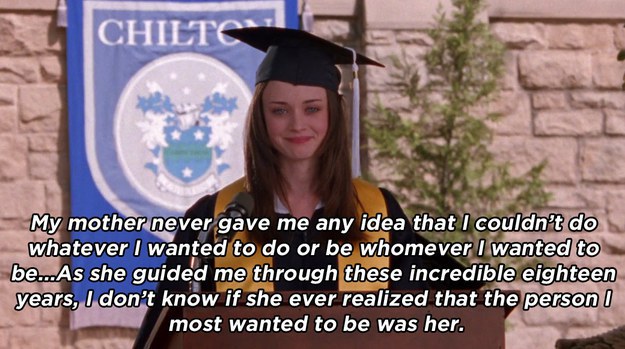 8. The Lorelais' First Day at Yale
It is Rory's first day at Yale, and after getting all moved in, she realizes two huge things. First, her journey with Paris is not over, because they are now college roommates. Second, she misses her mom, and Lorelai comes back to help Rory get settled and spends the night. Lorelai and Rory will never be just mother and daughter; they are best friends. And we are all jealous.
9. Nag Hammadi is Where They Found the Gnome
After Jess left for California without a goodbye, he is not back in town. He keeps running into Rory, but always leaves before either can say much. Finally at the end, he chases Rory down and tells her that he loves her.
10. Raincoats and Recipes
This is quite possibly one of the best episodes in the entire series. This is the dry-run for Lorelai and Sookie's Inn, Luke and Lorelai (finally) kiss, and Rory gets back together with Dean even thought he is married.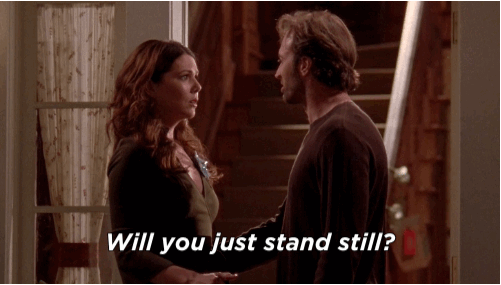 11. You Jump, I Jump, Jack
Rory discovers a secret society at Yale and comes with them to one of their events with Logan. At the end, she participates in their big event which involves jumping off a wall with an umbrella. After all, who could resist Logan?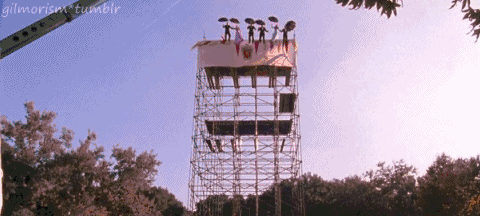 12. Wedding Bell Blues
Emily and Richard get their vows renewed after being separated. Christopher is invited and is jealous of Luke and Lorelai and tries to break them up--he succeeds much to everyone's dismay (Christopher/Lorelai supporters are not welcome here). This is also where Rory and Logan share their first kiss, and are then walked in on by Lorelai, Luke, and Christopher.
13. Blame Booze and Melville
This is basically the worst part of the entire show, because Logan's father tells Rory she has no talent as a journalist, which is her life dream. She then proceeds to steal a yacht with Logan and get arrested. If that's not enough, she drops out of Yale and moves in with her grandparents, leaving Lorelai devasted.
14. The Prodigal Daughter Returns
This is the moment that made all of our hearts full again. Rory comes back (almost a full season later) and goes back to Yale. Because Rory is back, Lorelai decides that her and Luke can now move forward with their engagement.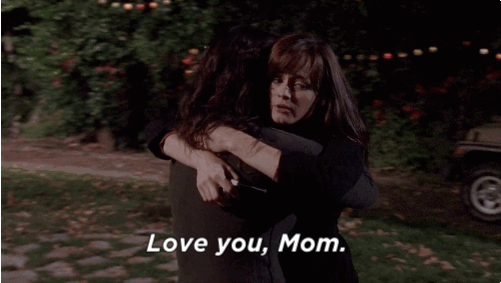 15. Partings
Logan graduates from Yale but has to go to England for business. Rory throws him one last hurrah with all of their friends. Lorelai is tired of postponing the wedding, so she gives Luke an ultimatum. Unfortunately, he doesn't have the right answer, so she walks away.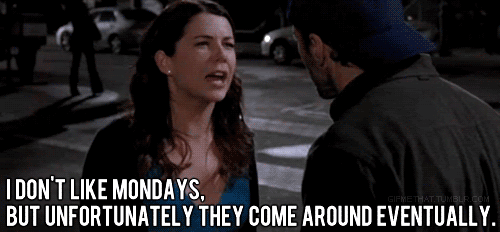 16. The Last Three Episodes of Season 7
Lorelai realizes that she still has real feelings for Luke and ends up singing drunk karaoke to him. Rory graduates Yale, and Logan proposes to her, but she turns him down because she wants to accomplish so much more before getting married. Stars Hallow (basically Luke) throws a giant party for Rory since she is leaving on the Obama campaign trail. AND LUKE AND LORELAI KISS.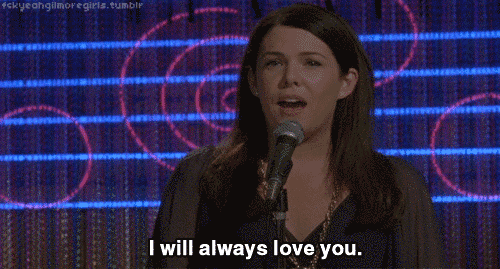 ---
I hope these episodes get you pumped for the revival, or at least make you want to binge watch Gilmore Girls one more time.