During the school year, we live exclusively with people our own age. Other than our professors and other college faculty, we rarely encounter anyone who isn't between the ages of 17 and 23. Living in that bubble is nice and cozy, but your perspective is incredibly limited when literally everyone has the same undergraduate lifestyle, however unique your college years might seem. Instead of finding a cute apartment with my friends, I moved in with some graduate students. When I signed the sublease, I had no idea if we would even be compatible (spoiler: we are). All I knew then was that it would be an experience, one way or the other, and luckily, it turned out to be one of the best decisions ever.
1. They're more familiar with adulthood.
Most of us figured out how to do laundry in September, at the beginning of our dorm days, but cooking is still a pretty big mystery. So is the Student Employment Office, grocery shopping, and the rest of New Haven. If your housemate has survived The Real World for this long, they're probably doing something right, so just copy whatever they do.
2. They know the local grocery stores start sales on Thursdays.
You have to eat, so there's a really good chance you're buying groceries regularly. Make sure to check the sale papers before you go, and don't wait till the last day of the sale, or they'll run out of your favorite ice cream flavor that happened to be on sale that week. Seriously. Don't go shopping on Wednesday night if the sale week starts on Thursdays. I promise the ice cream shelf will be empty.
3. They probably have those apartment essentials you didn't even think about, like a full set of knives and cutting boards.
Even if you stole borrowed butter knives from the dining hall for the summer, they aren't sharp enough to handle real cooking. Just be careful!
4. When you inevitably do injure yourself, their first aid kit is probably better stocked than your own.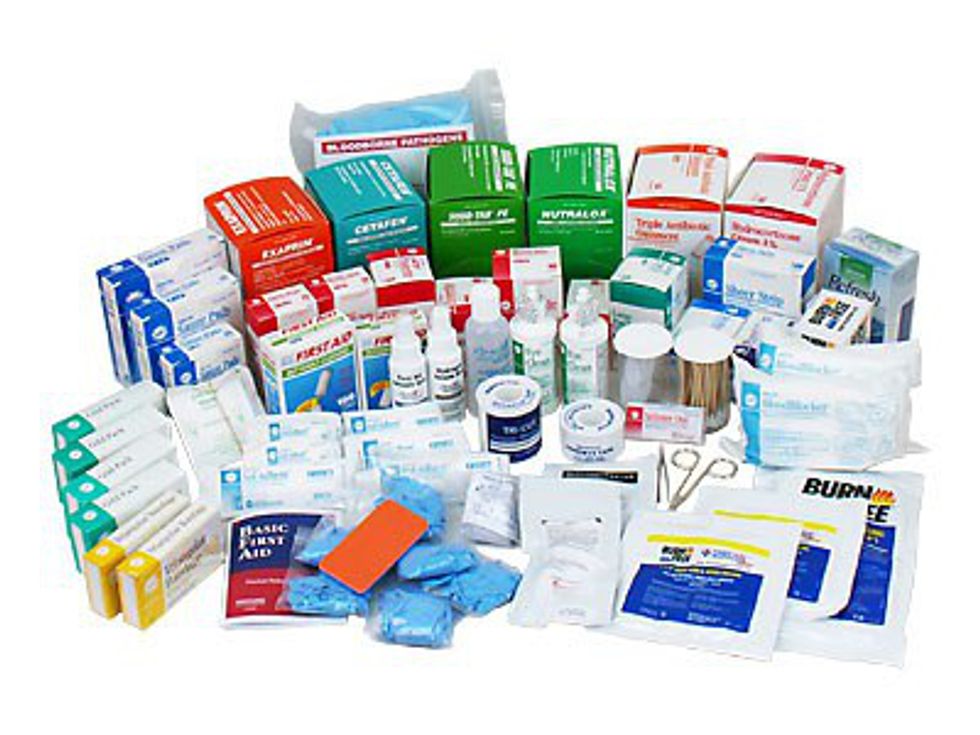 You might have made it through college with a few band-aids, Advil, and cough syrup, but the real world is a bit scarier. Your housemate should be someone older, someone a little more experienced, someone who's already sliced their finger along with the carrot they were aiming for, someone who knows you need to have a full first aid kit complete with a mile of gauze. If Boy Scouts hasn't taught you to "be prepared," maybe your housemate will.

5. They also own an iron and actually use it.
Gone are the days of waking up the morning before an interview, finding some crumpled clothes at the bottom of your closet, and attempting to fix it with a hair straightener (and getting a few burns in the process).
6. They probably have a car.
Say hello to freedom and goodbye to campus! Only when your housemate is going somewhere and invites you along, of course. Still, grocery shopping has never been more fun.
7. Wait, grocery shopping? A real grocery store?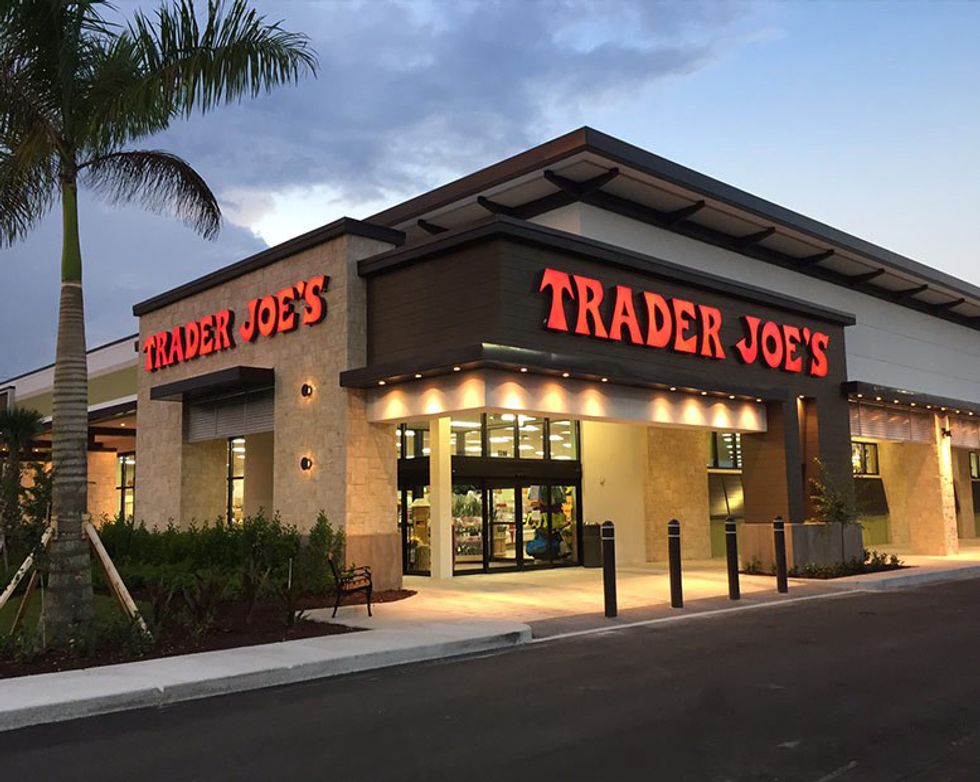 Trader Joe's is a glorious place. Now that you don't have to shop exclusively at Walgreens, which happens to be the only place within walking distance, you can start buying fresh fruits and veggies like a real adult.
8. They survived the awkward "I'm living on my own for the first time" stage, so you know there's hope after all.
While they seem cool and in control now, they were once an awkward undergrad. One day, you'll get there too.
9. They might even be working in the field you hope to enter once you graduate.
To be completely honest, I chose the cheapest apartment I could find. As luck would have it, I'm living with people in various stages of their medical careers -- the very field I plan to enter a few years from now. I have a real live medical student to talk to every time I have a question about my own pre-med struggles.
10. While you're getting advice about grad school, they might have old textbooks and exam prep books.
It never hurts to ask. You can save the landfill and your wallet at the same time if they've got any old books lying around.
11. They'll remind you that everything ends up alright, even if it doesn't seem that way at the moment...
Of the five girls I've met in my apartment, they all took different paths before ending up at the same school. There's no wrong way to do things, so do whatever feels right for you, and relax.
12. ... whether it's trying and failing at cooking...
I had a pot of veggies on the stove, left for like two minutes, and came back to find a charred black mess stuck to the bottom of the pot. The entire apartment smelled like burnt plastic, despite the lack of plastic in the pot. I'm still not sure what happened, but I started over and it ended up alright.
13. ... struggling to pay rent for the month...
We've all been there. Sometimes our paychecks get withheld for no reason, sometimes we buy too much bubble tea, and sometimes life is hard. It all works out.
14. ... or even taking a year (or more!) away from school.
In undergrad, we praise graduating seniors for their graduate and professional school acceptances and often ignore those who take time off before continuing their education. Believe it or not, there's no rush to finish school right away.

15. And the only downside? They'll go to the Connecticut Wine Festival without you.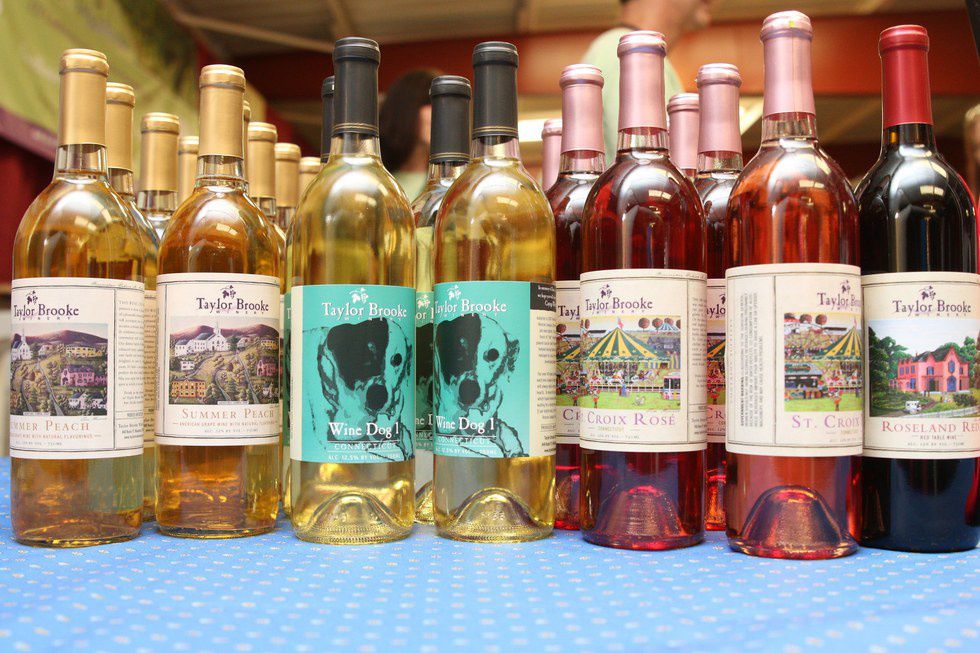 You must be 21 years old to consume alcohol in the state of Connecticut.