Enjoy this list of easy festive decor to spruce up your home for the holidays!
1. Rustic Christmas Trees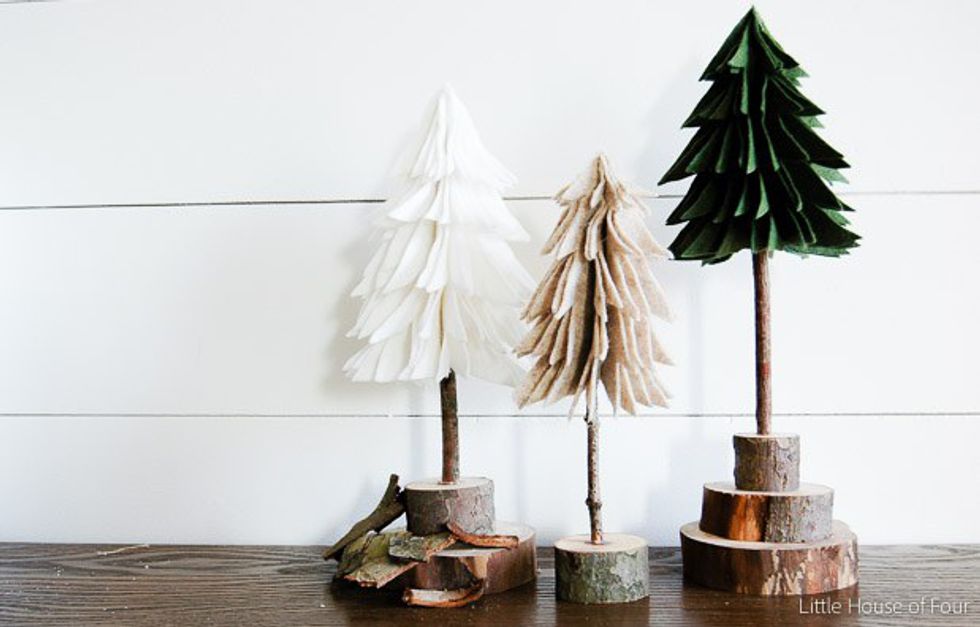 Make your home a miniature forest with these adorable trees. Learn how to make them here.
2. Christmas Ornament Wreath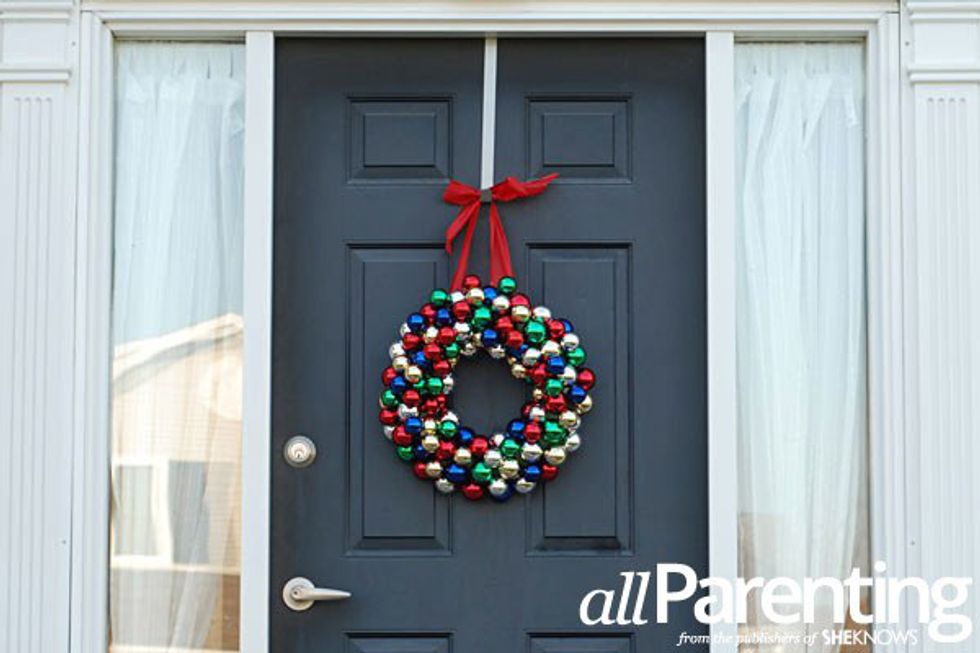 Welcome guests with this ornament wreath outside your home! Learn how to recreate this here.
3. String Christmas Trees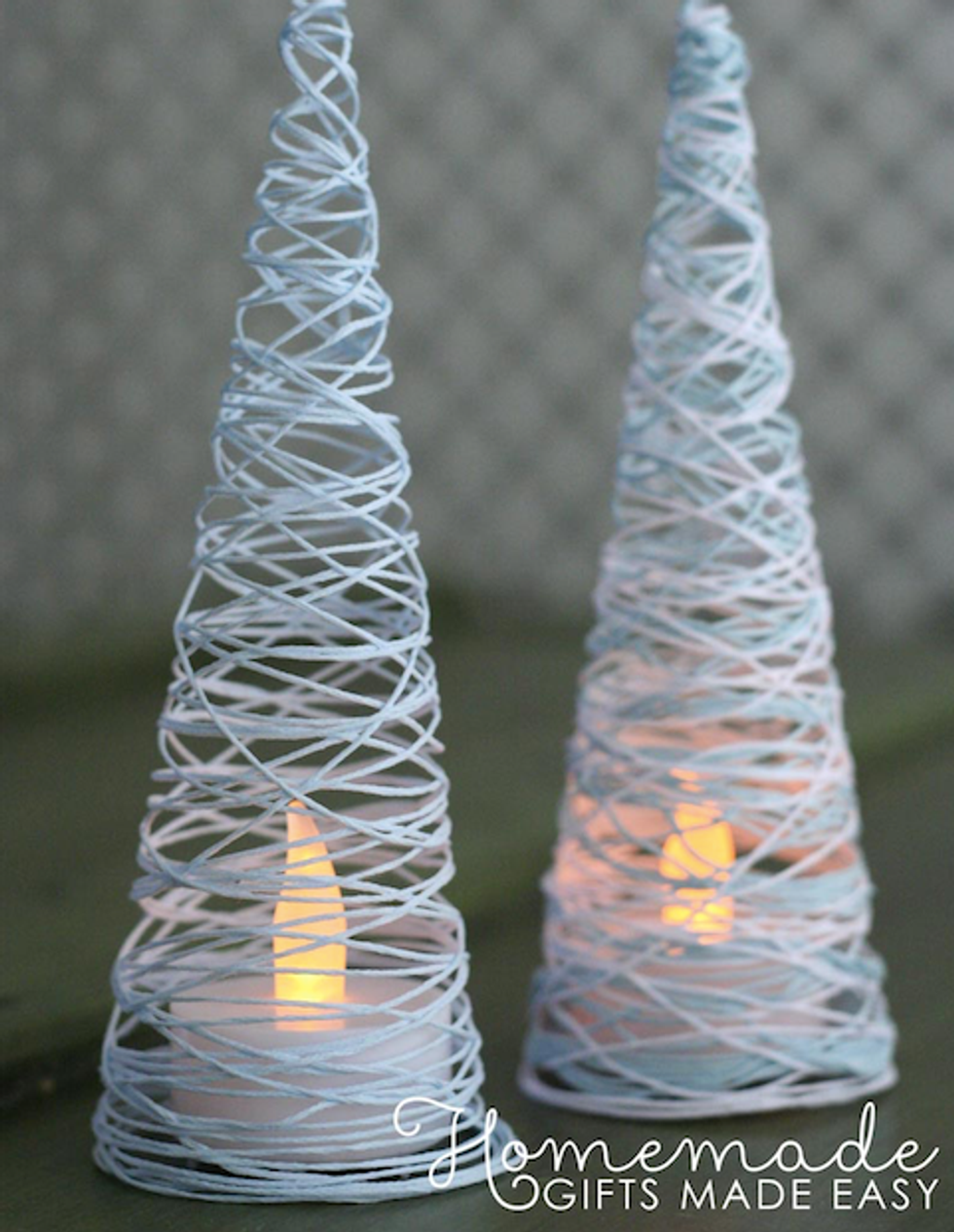 Decorate your dinner table with these festive trees. Learn how to make them here.
4. Holiday Blocks

The best part about these blocks is that they are both adorable, and can be used for any holiday all year round. Check them out here.
5. Tree Wall Shelf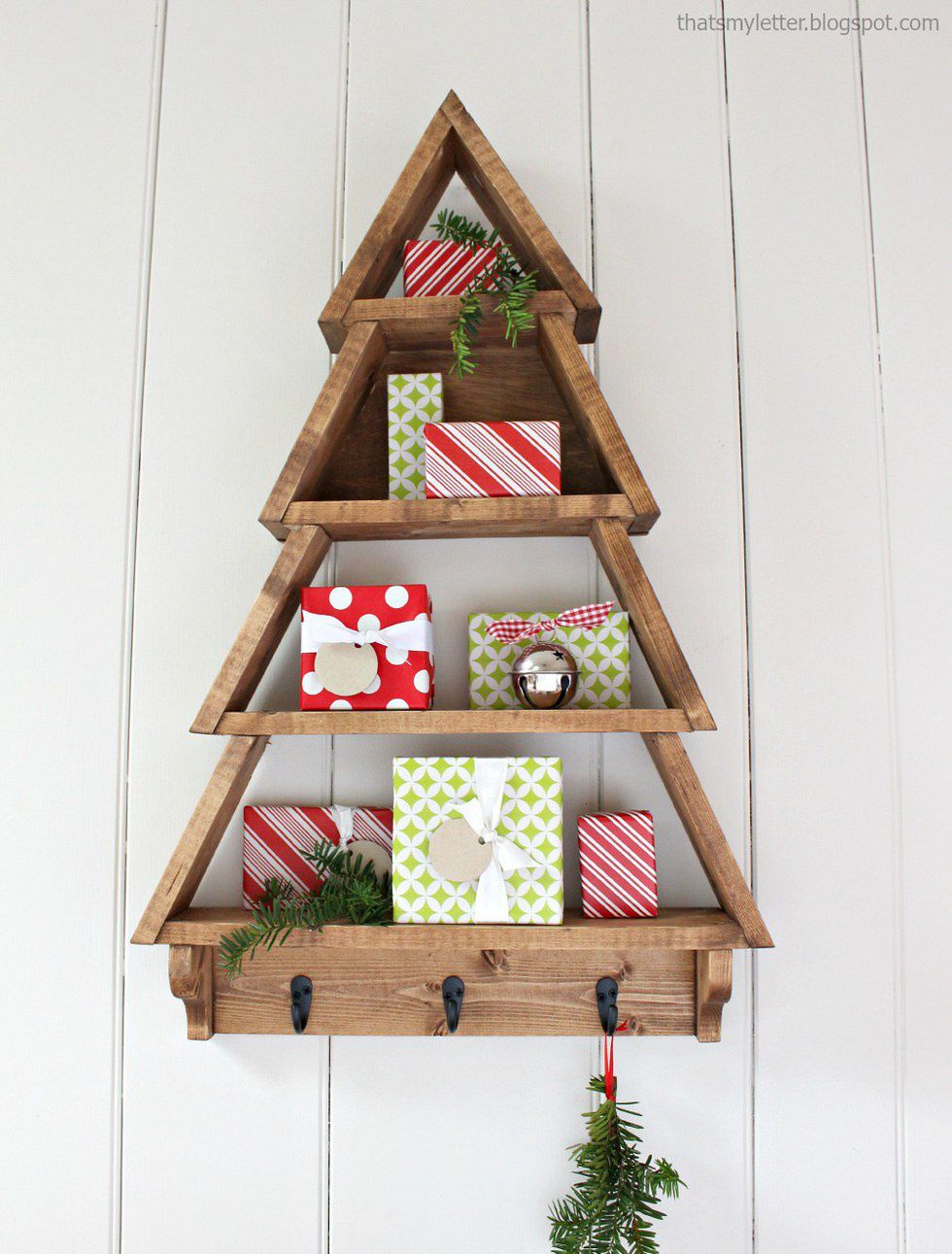 Organize your entry way for the giving season with this must have tree shelf and hooks. Learn how to make your own here.
6. Reindeer Garland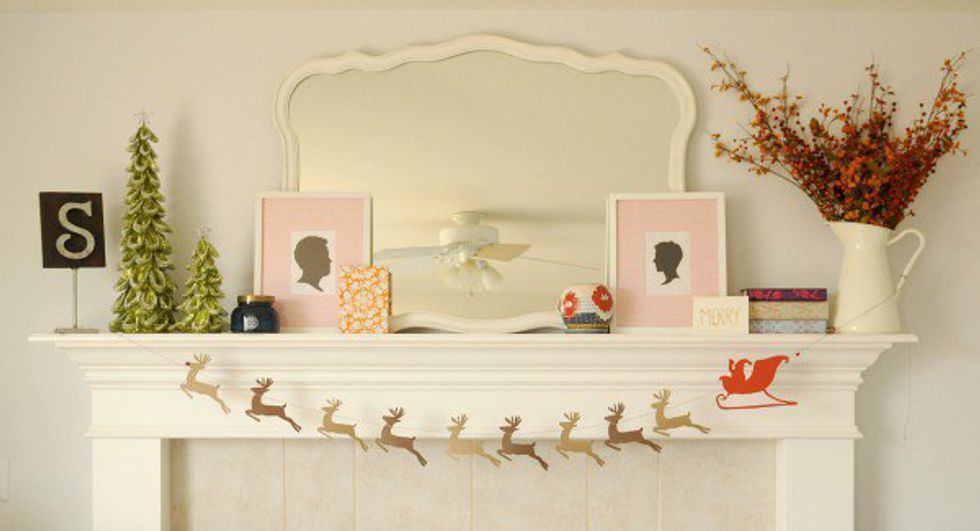 Raise the Christmas spirit with this reindeer garland. Recreate here.
7. Dreidel Wreath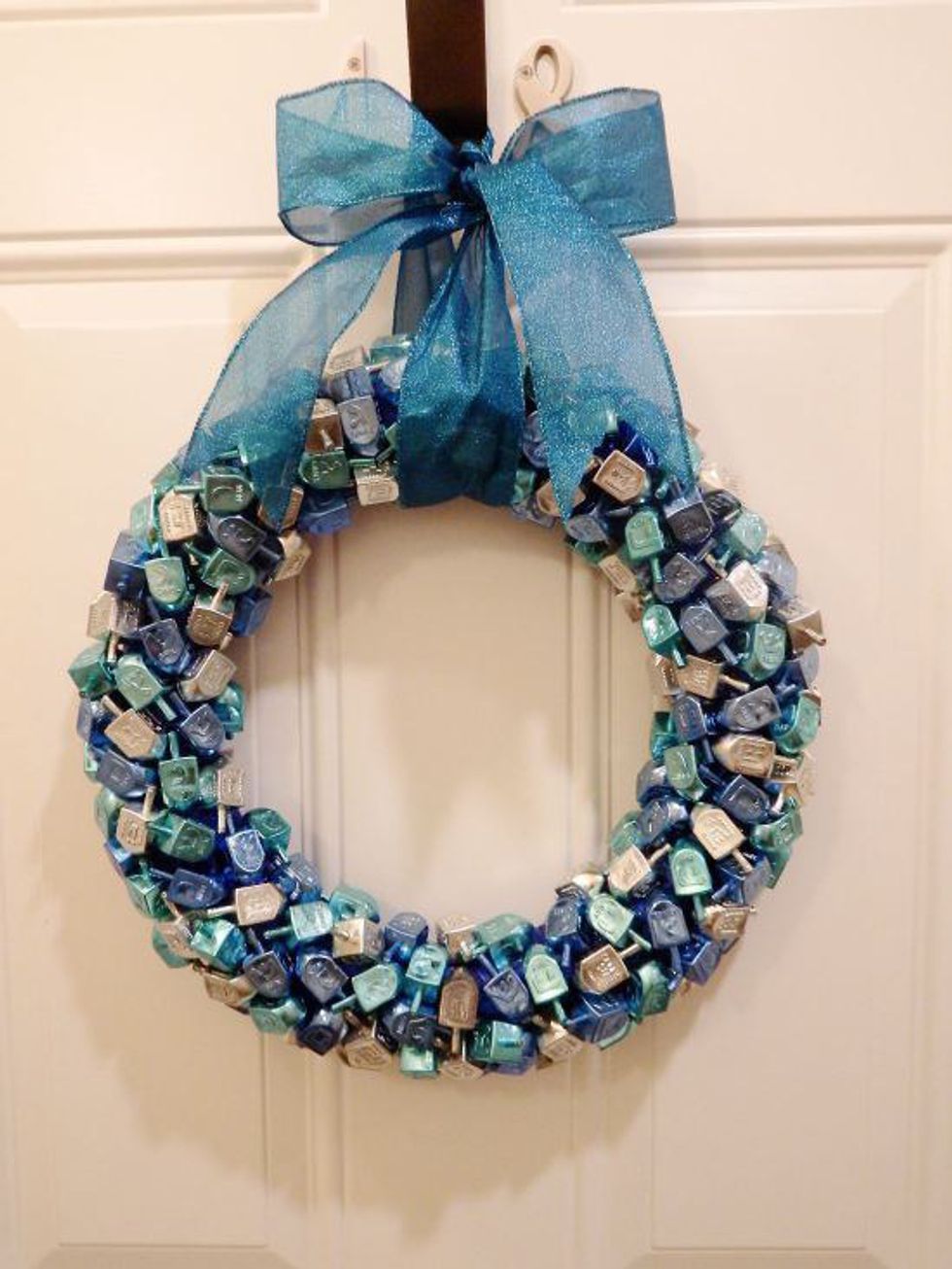 Celebrate the eight nights of Hanukkah with this fitting dreidel wreath. Learn how to create here.
8. Popsicle Stick Snowflakes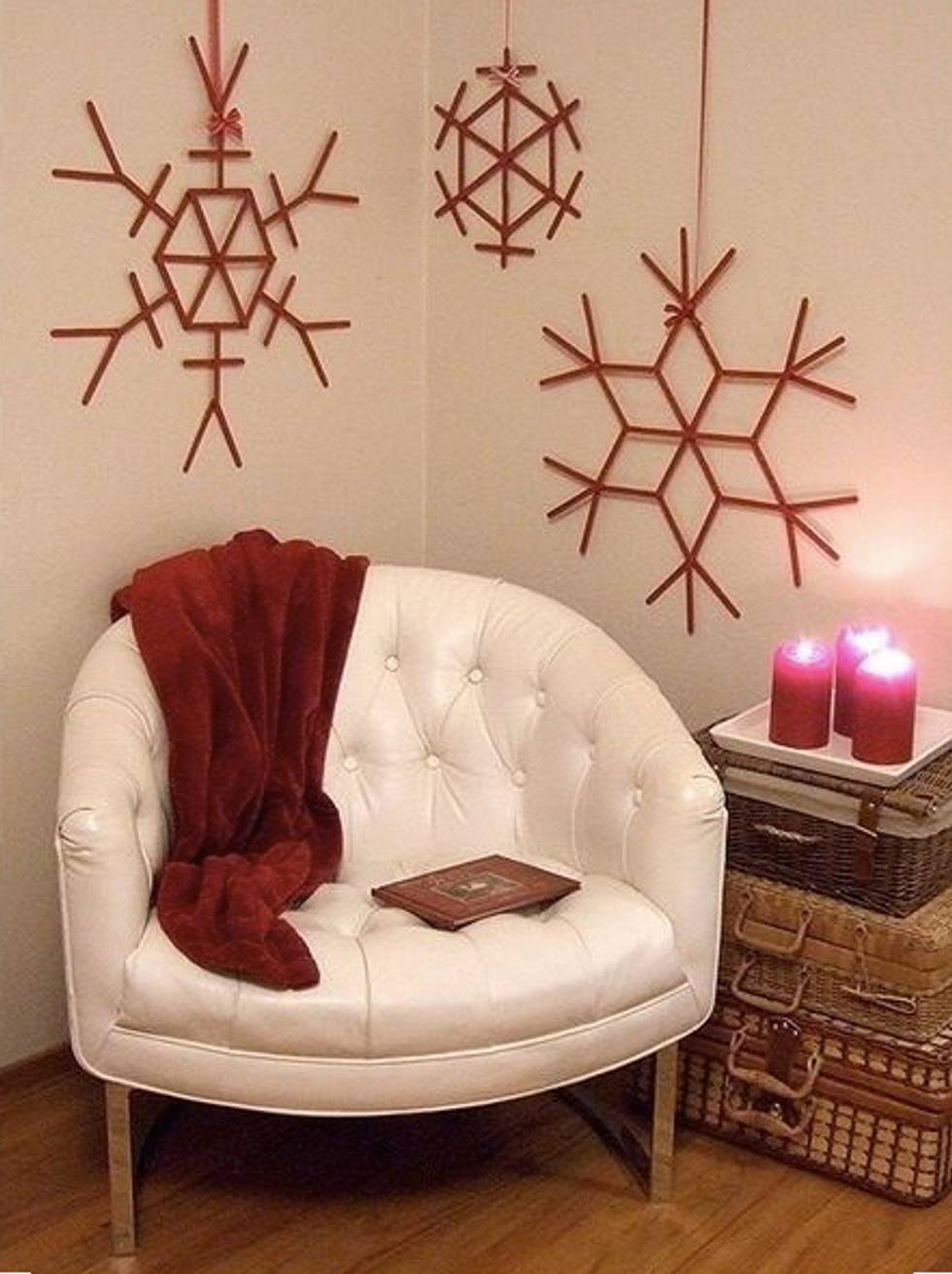 Make even your bedroom holiday-ready with these homemade wooden snowflakes! Learn how to here.
9. Wooden Snowmen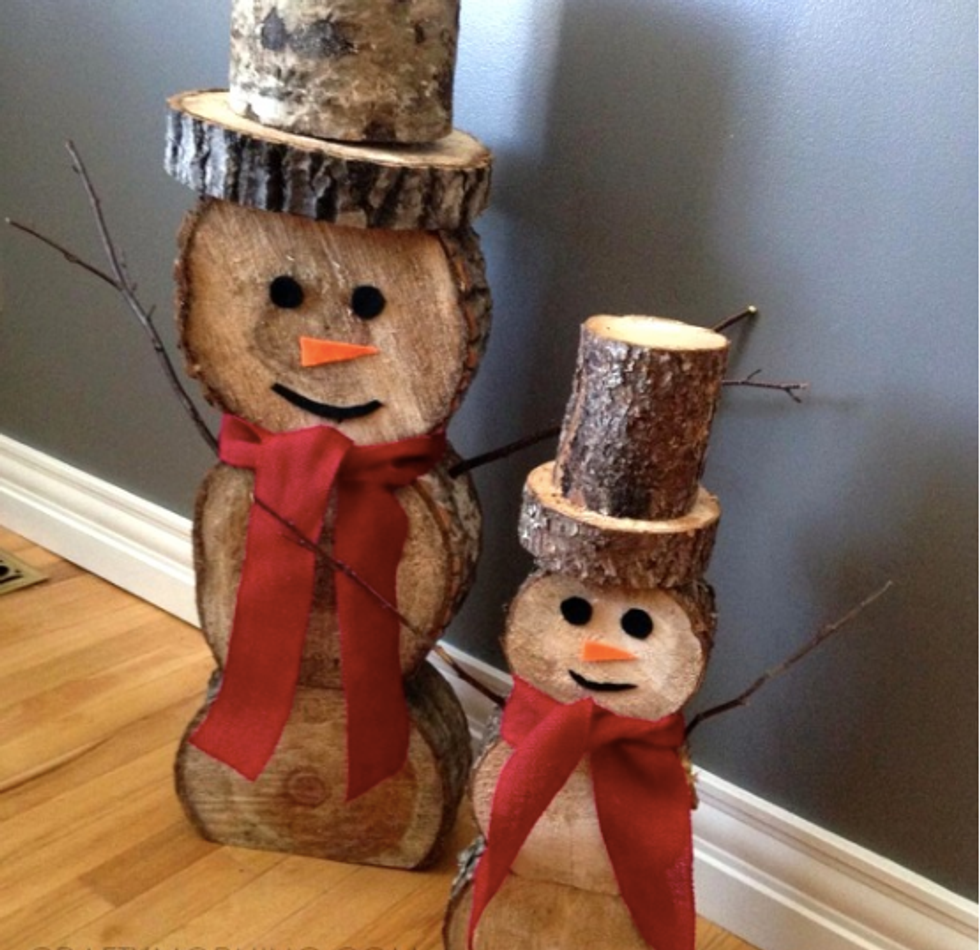 Love snowmen? Hate the snow? Stay cozy indoors with these adorable wooden ones instead! Learn how to here.
10. Pinecone Christmas Tree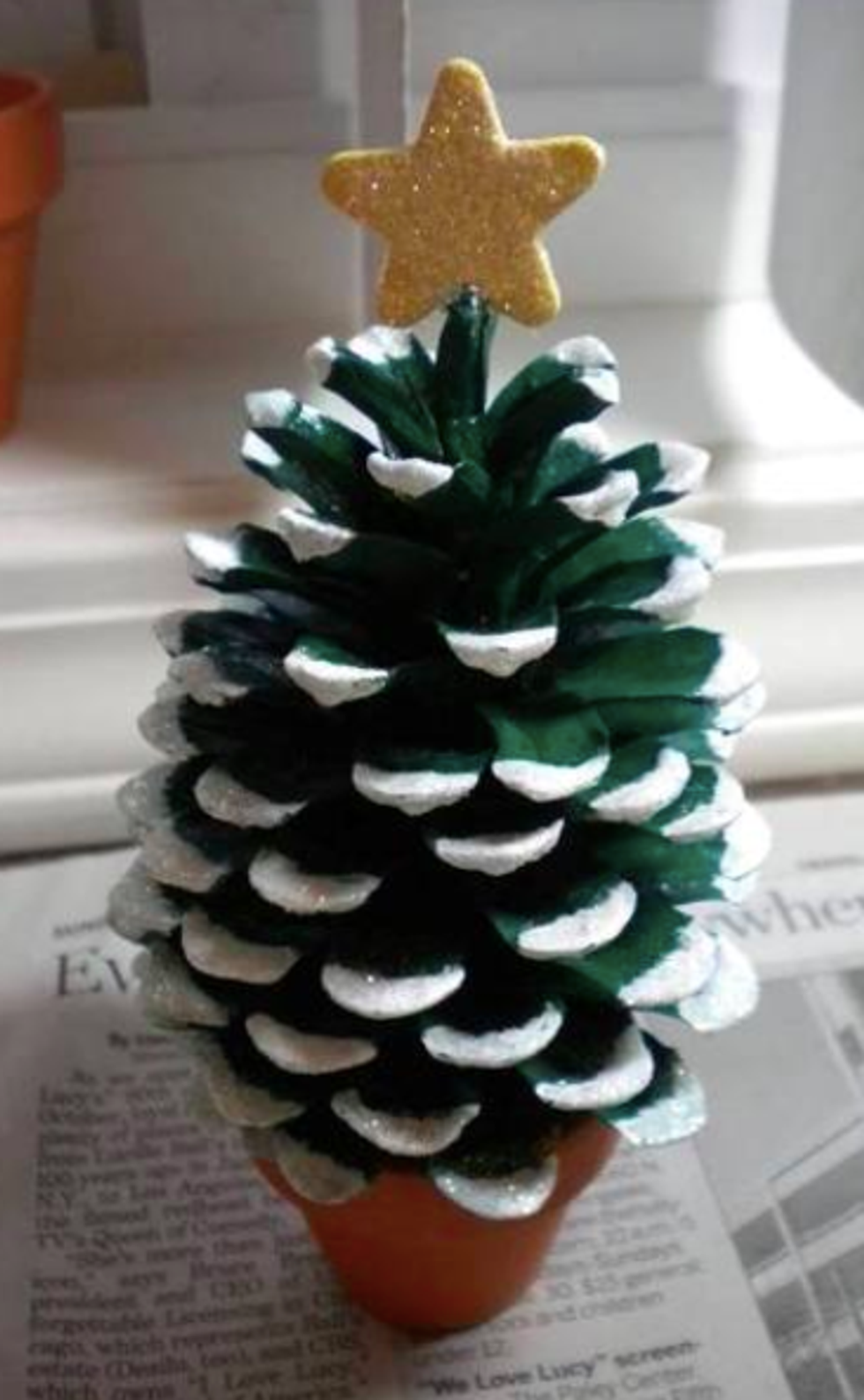 Mini trees without the mess of real ones. Learn how to do it here.
11. Christmas Countdown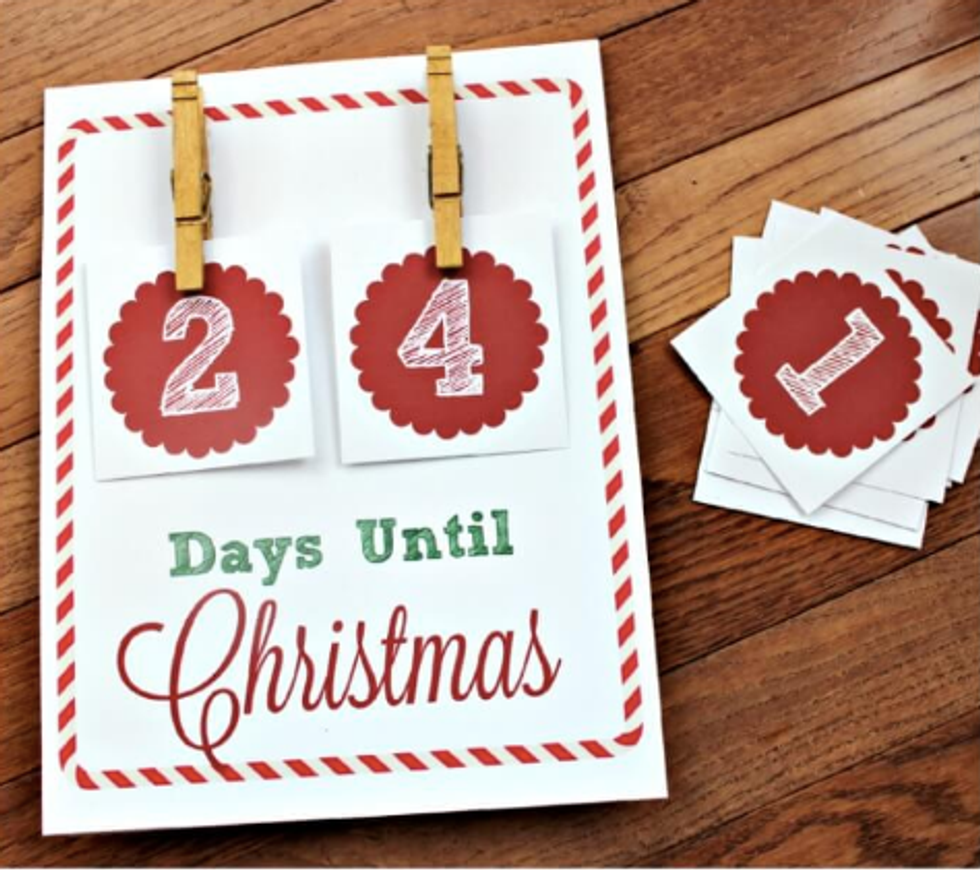 Super easy and fun way to count down to Santa Claus's annual visit. Learn how to here.
12. Pom Pom Garland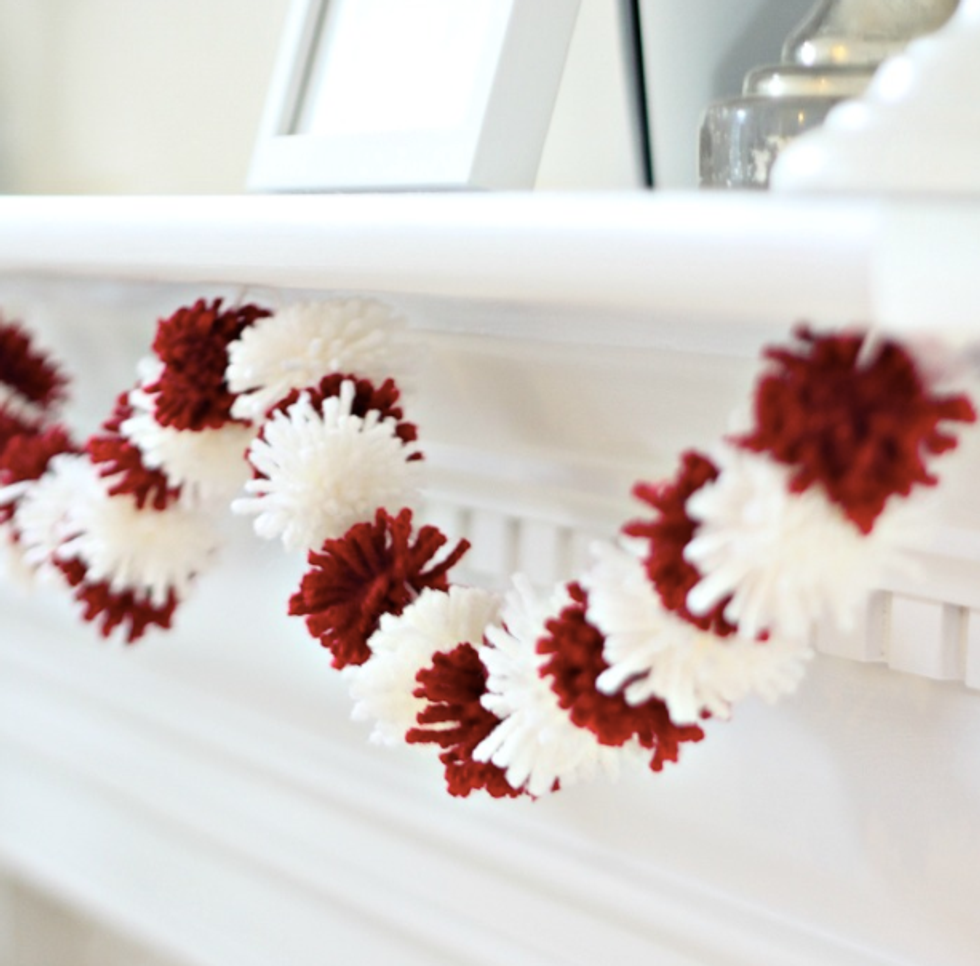 Cute decorative pom pom garland for your home. learn how to here.
13. Snowman Jar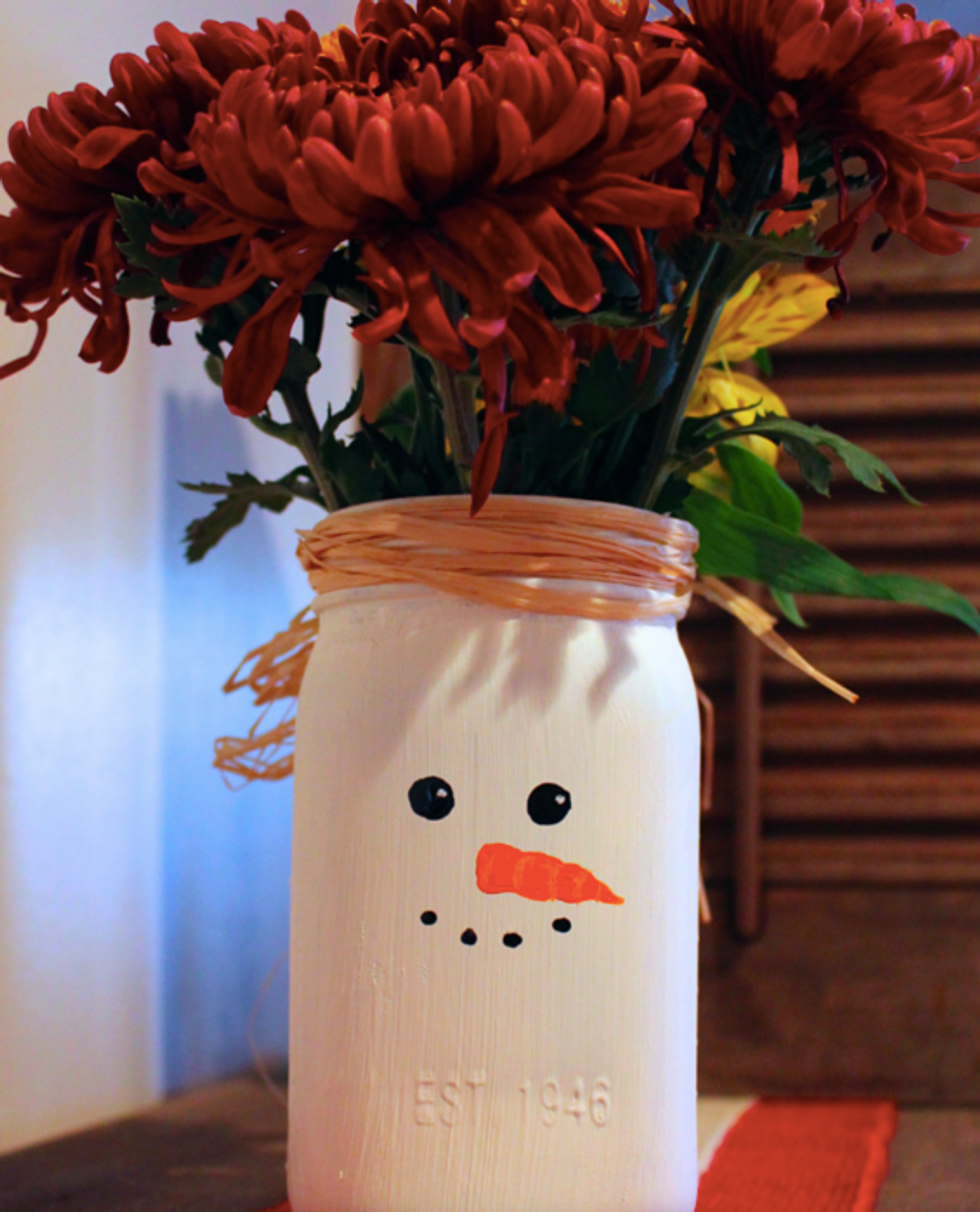 Decorate your table with this adorable mason jar snowman. Learn how to make it here.
14. Pinecone Elves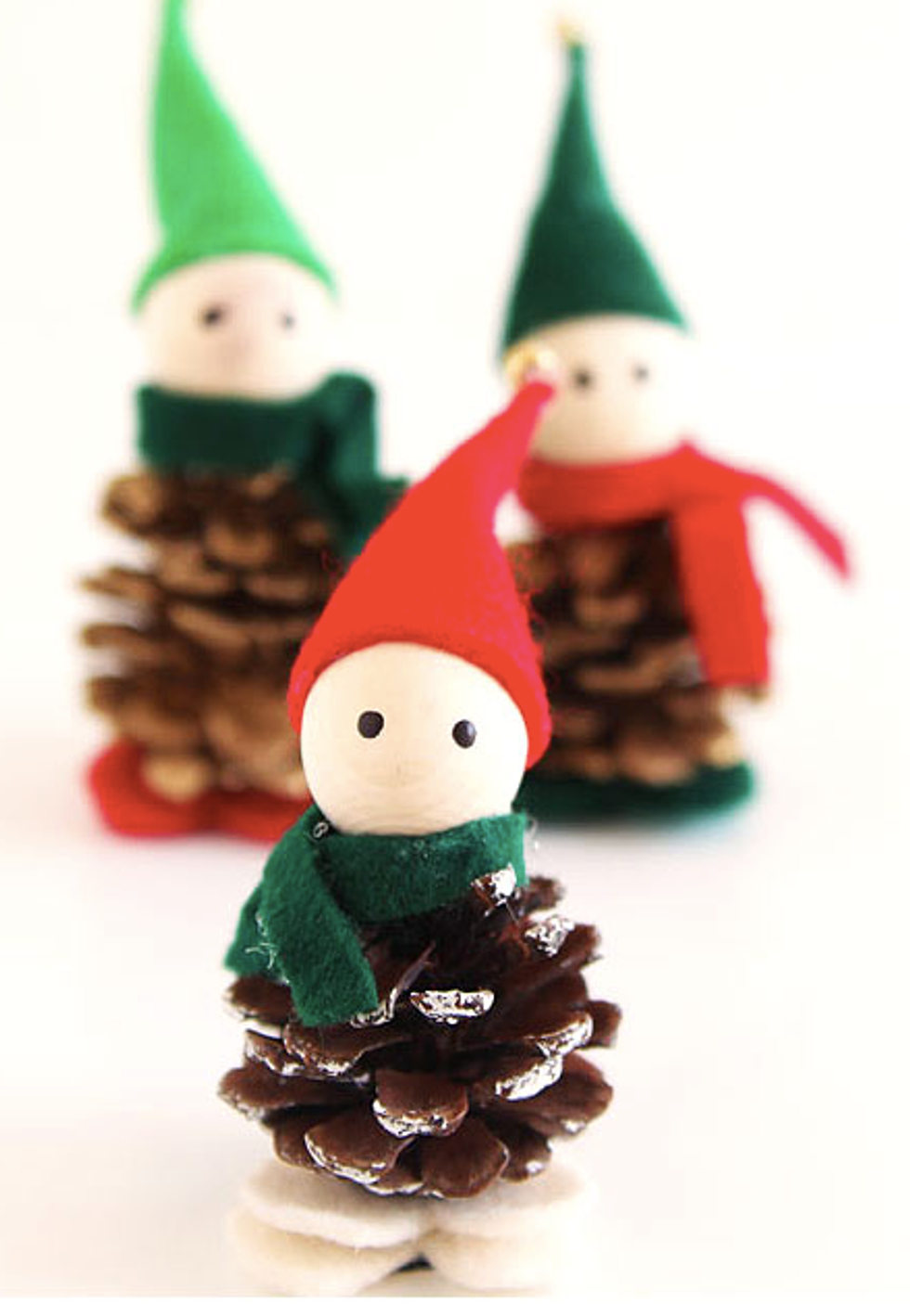 These little elves would be fun for your children to make along with you. Learn how to here.
15. Book Page Christmas Trees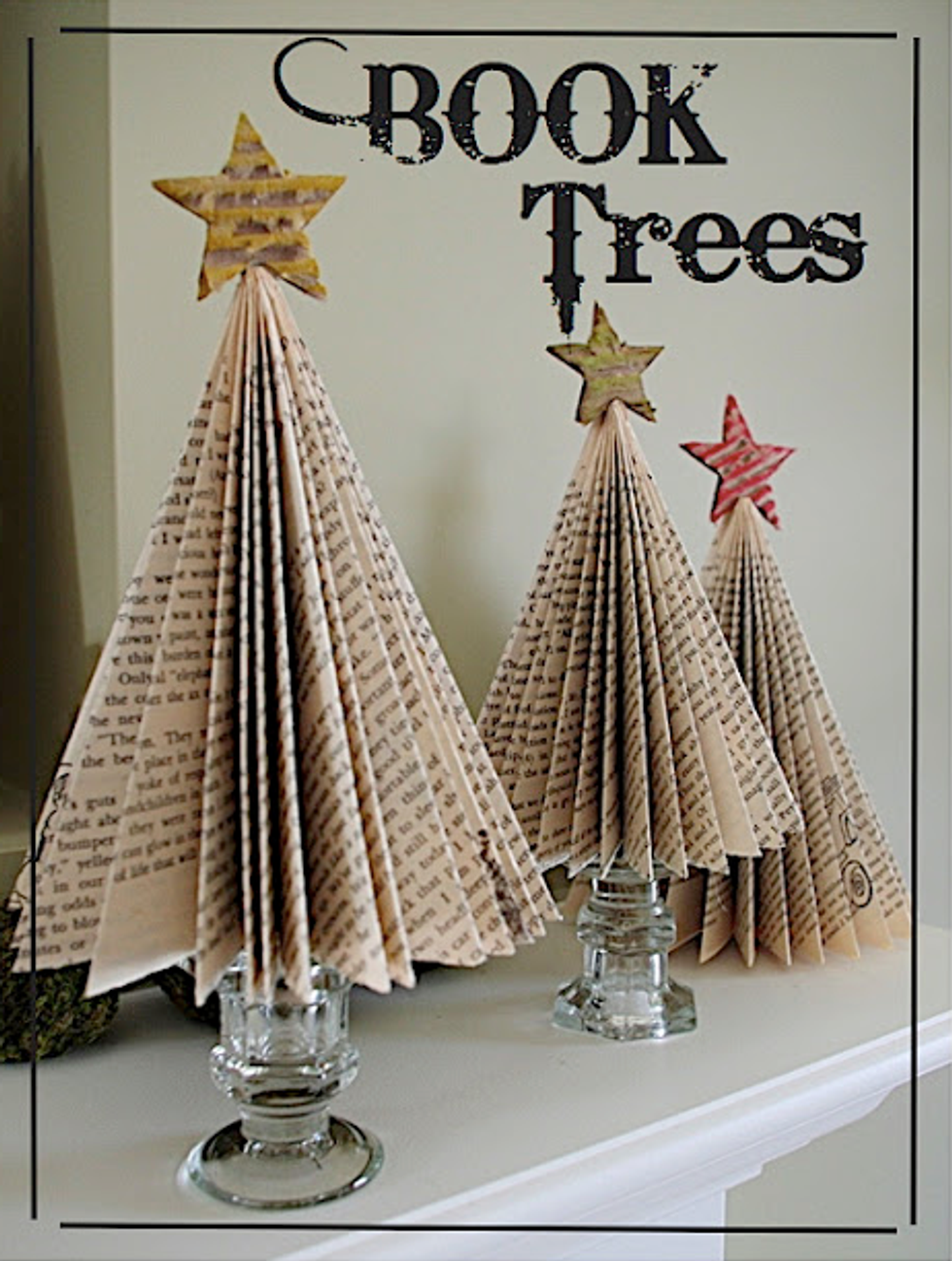 Learn how to make these book trees to adorn your shelves here.