America has had a long history with sitcoms. Between "Friends", "Two And A Half Men", "Seinfeld" and The Golden Girls no one really thought we could have another sitcom that could compare to those. But, in 2007, Chuck Lorre, Bill Prady, Steven Molaro, Steve Holland and others began writing "The Big Bang Theory". The show has quickly become one of primetime television's topped watched shows with 54 awards and 216 nominations. With its 231 episodes, it has provided many laughable moments. However, I believe these are the 14 most humorous times.
1. When Leonard turned Thanksgiving into something more than just turkeys.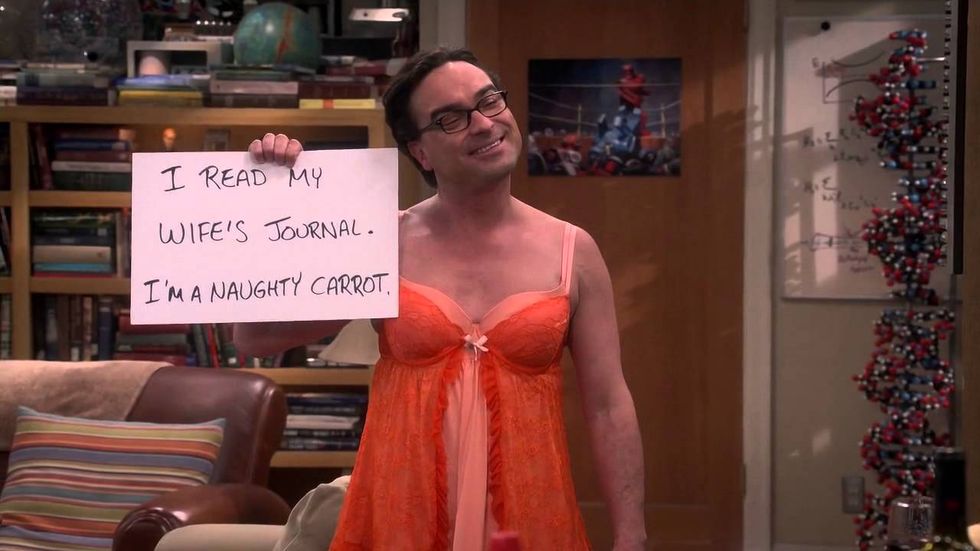 He looks so great as a carrot in Penny's lingerie.
2. That moment when Howard put everything into perspective between Raj, Emily and Cinnamon.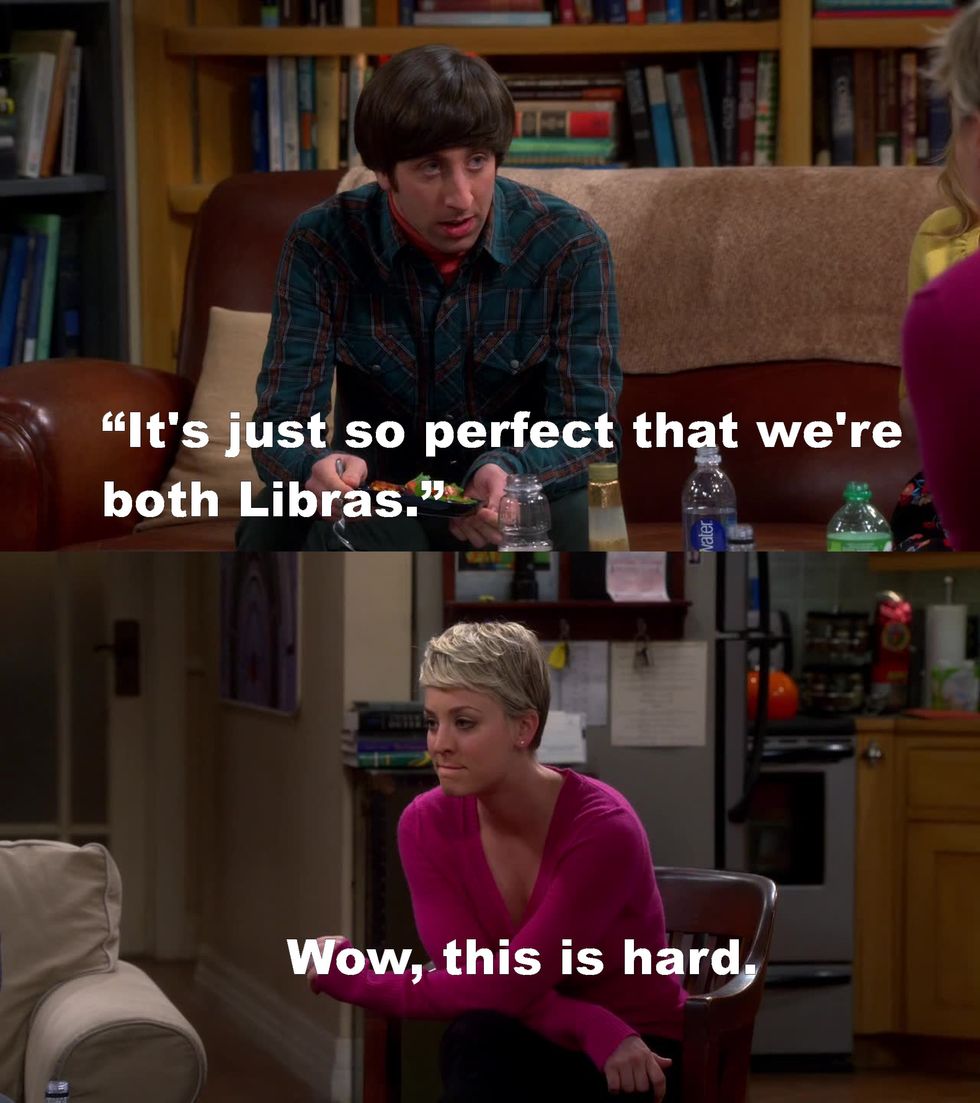 It's pretty insane Raj says the same things to his girlfriend that he says to his dog.
3. The one time when Sheldon almost broke his nose trying to save Leonard's nose.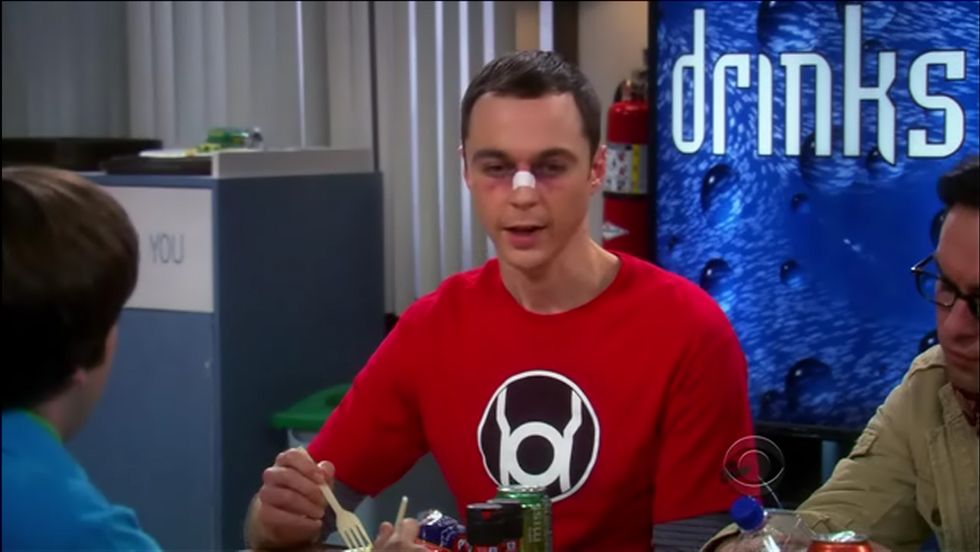 Sheldon has been known to be protective of Leonard, but no one was expecting him to try and run and save them from the surgeon. It was quite hilarious when he had that glass though.
4. When the guys show Howard a video of Buzz Aldrin after he became an astronaut.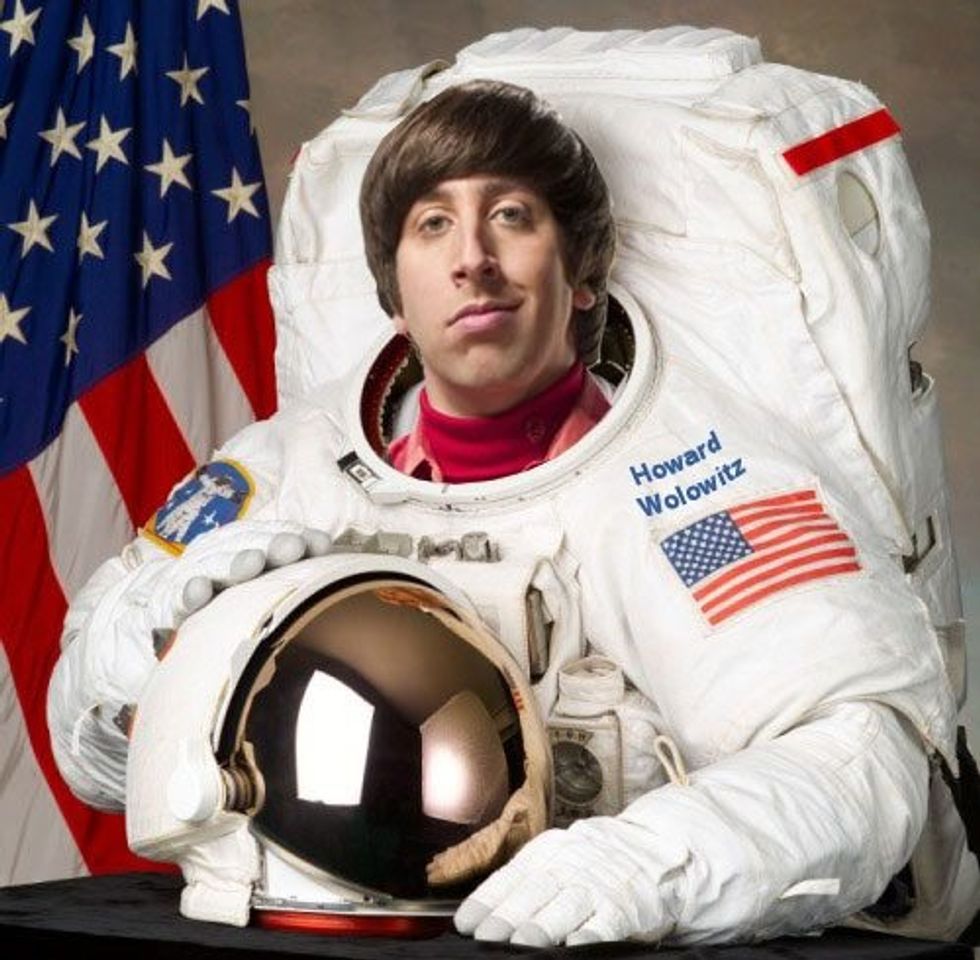 We were all so proud of Howard going to space. But, it was getting quite annoying that he could turn anything around and make it related to him and space.
5. When Sheldon brings the fear of death to a whole new level.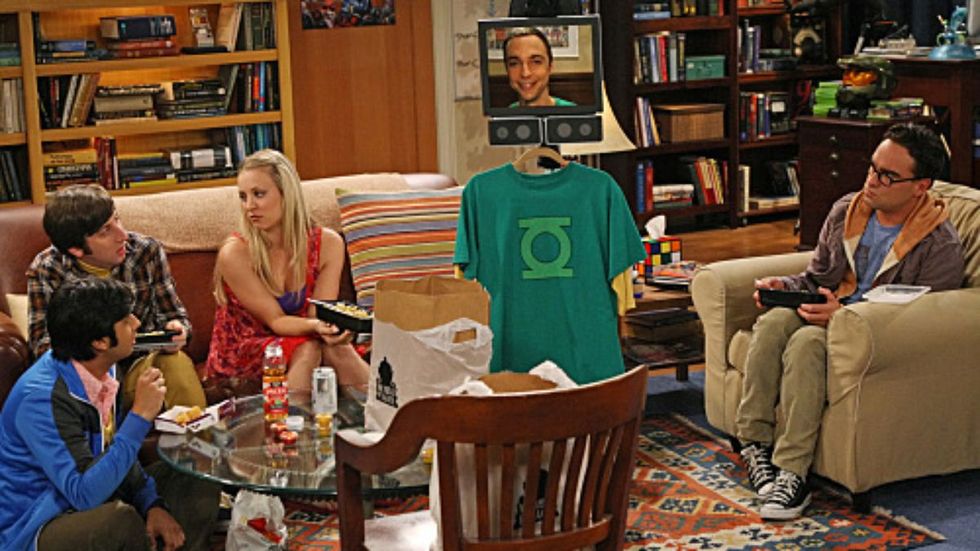 It seems as if we all kind of fear being dead; but, turning into a robot was something that normal people would not think of.
6. The time when Howard, Raj and Leonard let a bird into the highly sanitary lab.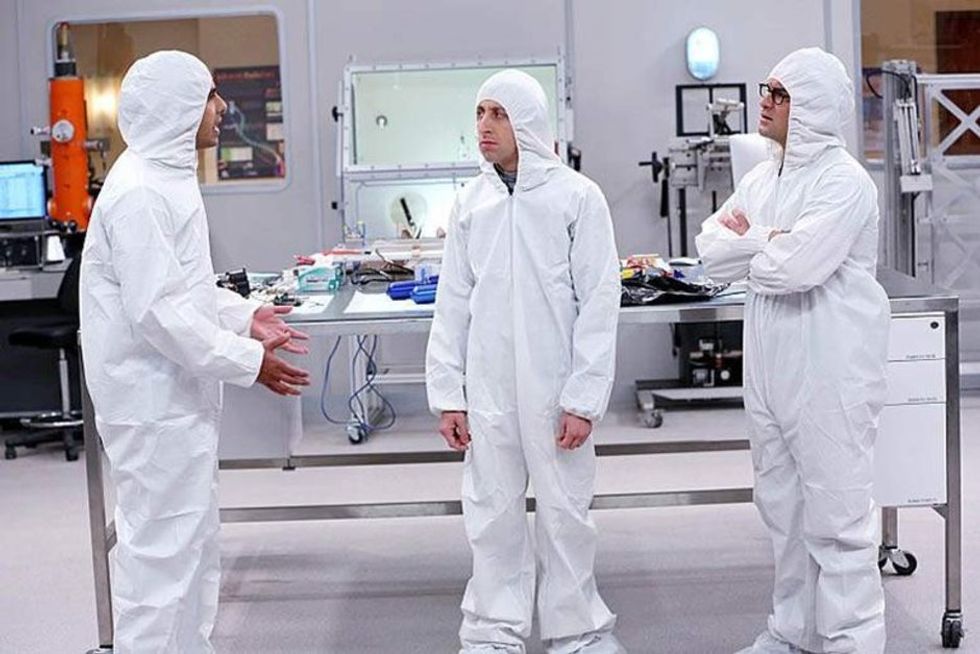 I wonder if they ever got a call to Mrs. Davises or the president of the university's office because of this one.
7. When Leonard tried to butter up Penny before he told her that he rewrote her history paper.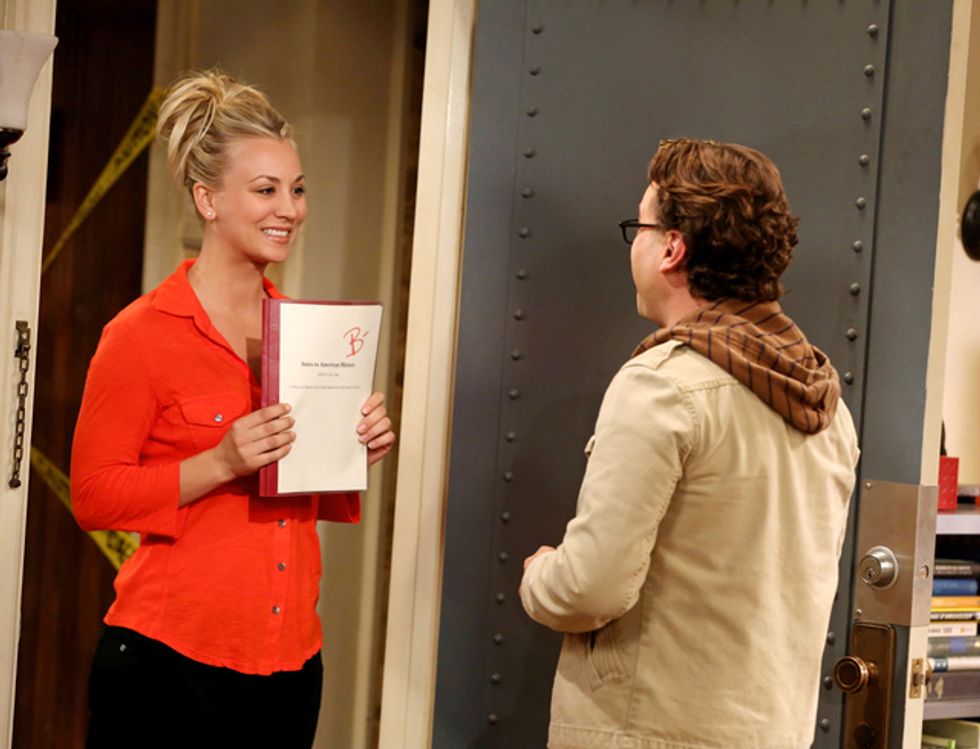 What was even funnier was seeing Penny's reaction to what Leonard did.
8. When Penny found Amy's love story about Sheldon online.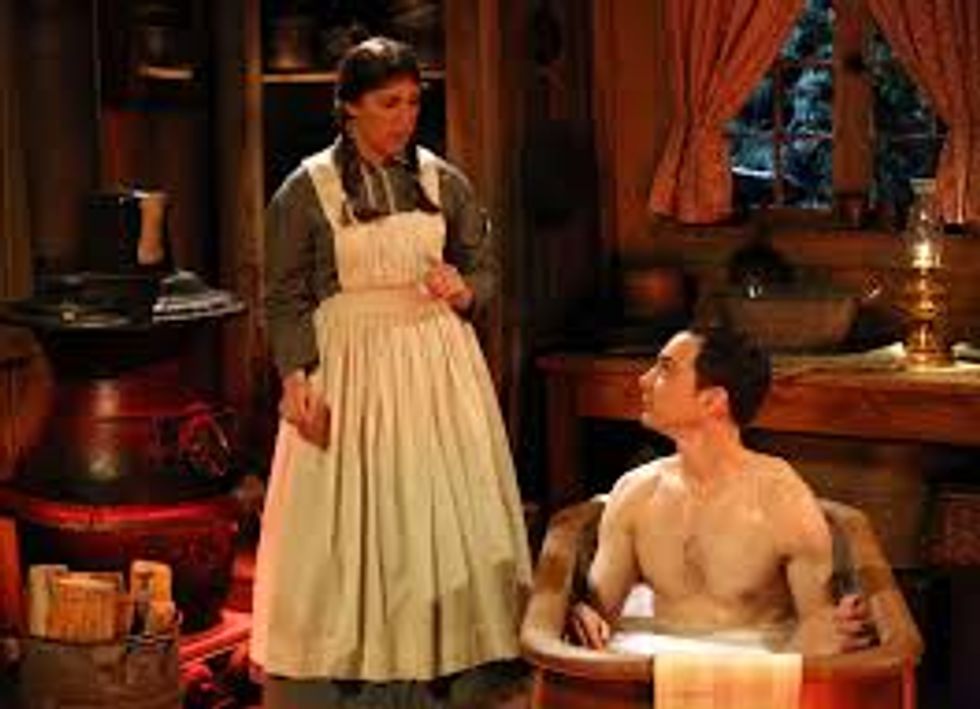 Who knew that Amy was such a hopeless romantic?
9. When Howard took Sheldon's parking spot.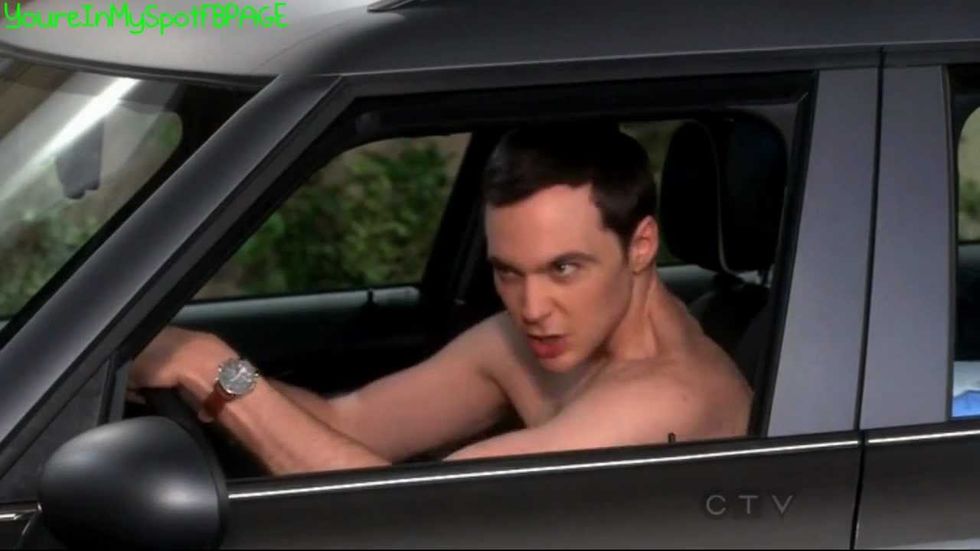 Enough said
10. The time when Emily wanted to have sex on a grave.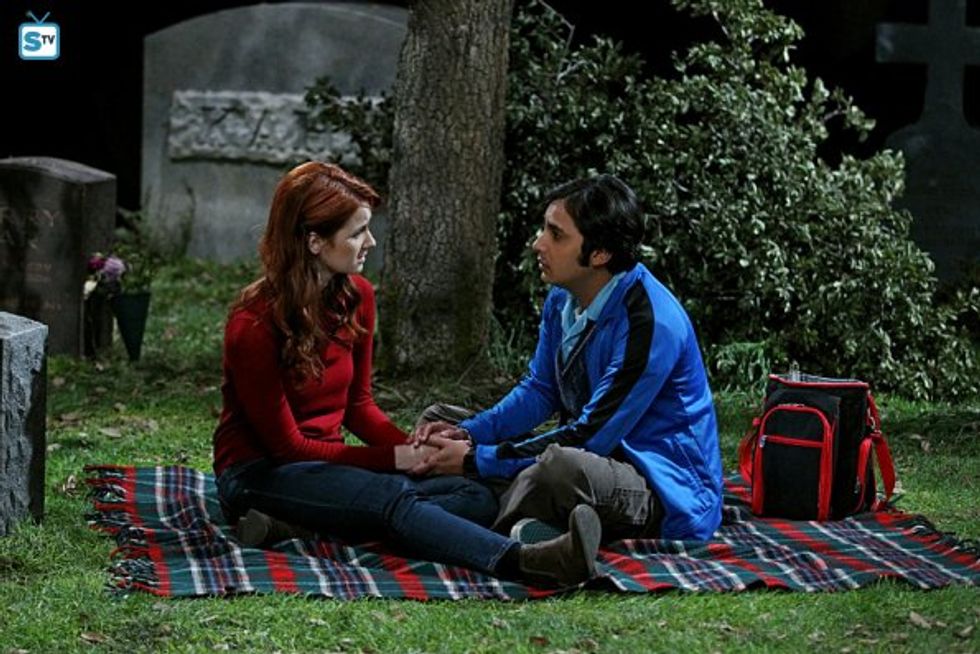 We knew that she was dark; we had no idea that she was this dark though. Raj's reaction to her wanting to have sex on the grave was priceless.
11. That moment when Ray, Sheldon, Leonard and Howard are on their way to Bakersfield, decide to take pictures and Leonard's car gets stolen.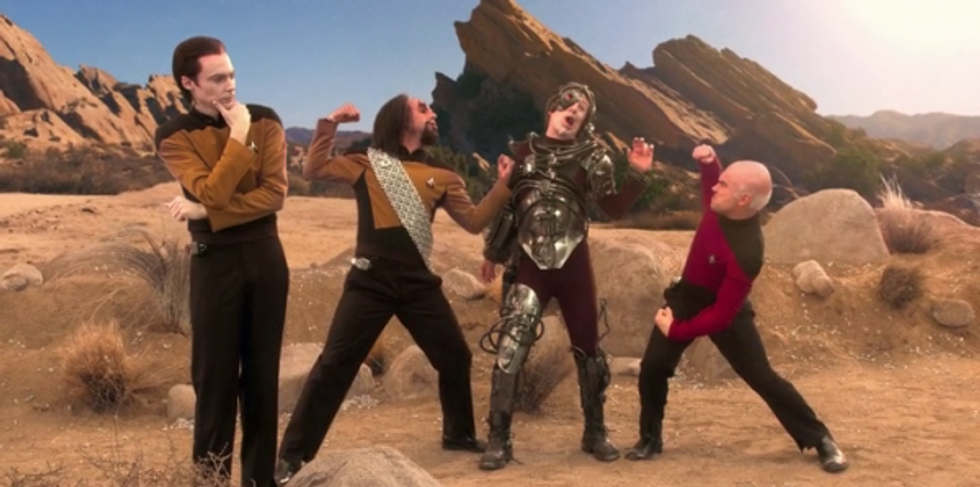 It was so sad that a person would just take someone's car like that.
12. When Sheldon describes what he loves about Amy.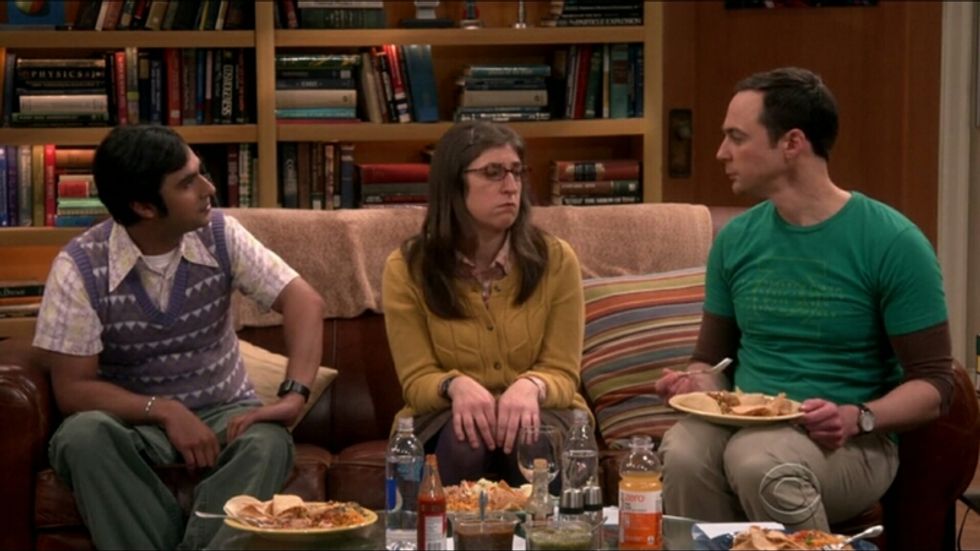 Little did the rest of the crew know that he just loved her body because she had the same blood type.
13. When Howard begins to freak out that he is going to be a dad.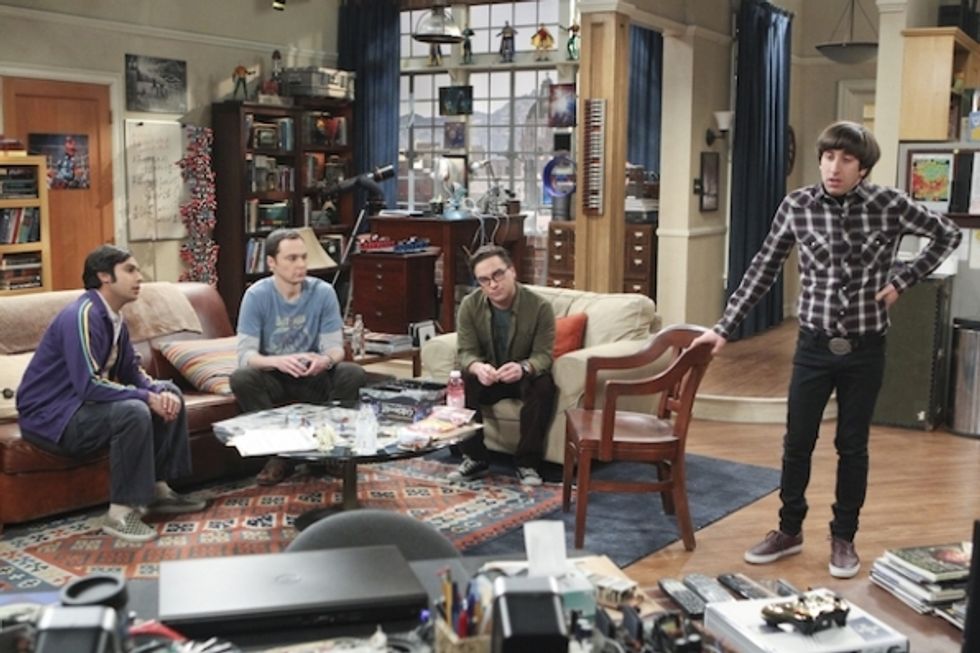 The "Big Bang Theory" has had some monumental moments. One of which was when Howard and Bernadette announced their pregnancy. Howard, however, was not excited...he was terrified.
14. The time when Sheldon had to have Penny kick some butt to get his online game back.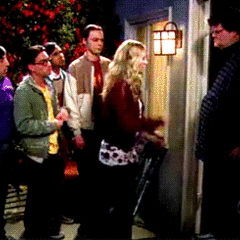 Who knew that Penny really had that good of moves?
The Big Bang Theory is, by far, one of the nation's funniest television shows that we have ever seen!