Getting your hair done at a real fancy place is something that just makes me feel so glamorous. There is nothing like the pampering of getting your hair done by another person. Just last week I went to get a cut and color and here were some of the things I was thinking and I'm sure you have all thought about them too while getting your hair done.
---
1. I wonder if all the hair stylists have to do their hair every day. That would take me hours.
2. Oh my goodness I can't wait for someone else to wash my hair.
3. Please never stop washing my hair.
4. How do I get my hair to look like hers?

5. Can you make my hair look like Selena Gomez in the Pantene Commercials?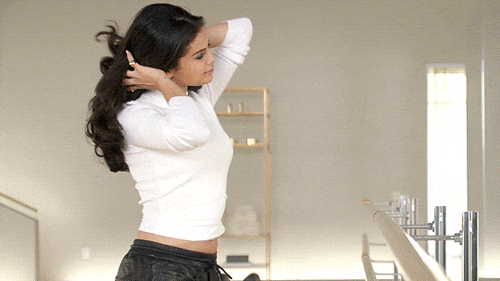 6. She better not cut off more than an inch of my hair.

7. Seriously lady, this is my hair, not yours.

8. You cut way too much. I'm ruined.
9. When this is over my hair is going to embody Beyonce.
10. I wonder if Elle Woods would have enough room to bend and snap here.
11. These blow dryers make me feel like I'm in a fabulous space ship.
12. I wonder if I could pull off a ridiculous hair color.
13. God, I look like an astronaut in these foils.


14. Oh my goodness, it's done. I look so fab and fresh.
Letting another person do your hair can be scary but it never ceases to make a person feel absolutely fabulous. A brand new cut, a brand new color, it just makes you a brand new person. So thank you, beauty salons for making perfect hair possible.