Here's to Alpha Phi Omega... the greatest Greek life group there is! Personally, I never thought about rushing a sorority. But when I saw an energetic, fun group of people also looking to give back to the community, I couldn't help but pledge! Many brothers have similar experiences upon hearing about APO. Alpha Phi Omega is a co-ed, service-based fraternity. This family stretches nationwide impacting their communities and making lifelong friendships. I've made great memories in APO and love everything from El Puente to the endless memes. I hope you brothers reading this relate to and chuckle with this list of things that only the brothers of the great Alpha Phi Omega will understand.
1. Setting your watch to APO time...
and TBH not minding. Every brother will assure you "No, today we are actually starting on time." You might nod and smile, but you know there's no way that 7:00 chapter meeting will start before 7:05. (Shout out to my Katelyn for suggesting this!)
2. Calling "Hey, Brother!" to female friends...
and not having it be weird. We're a frat of leadership, friendship and service so we're all brothers. And it's hecka rad.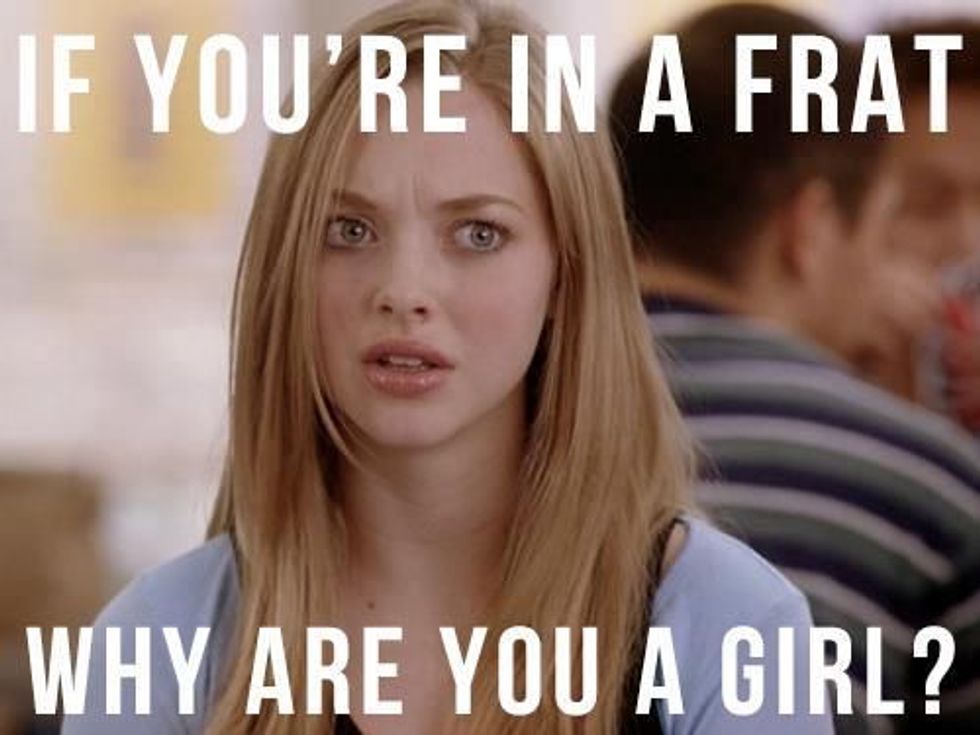 3. The mad dash for pet therapy spots...
because who doesn't want an excuse to serve and play with dogs?
4. Facebook stalking yourself and others for cringe PowerPoint pictures...
and becoming a photoshop master because of it.
5. The moment when we literally raise our grateful voices...
loud and proud. That lien gets louder every time - without fail.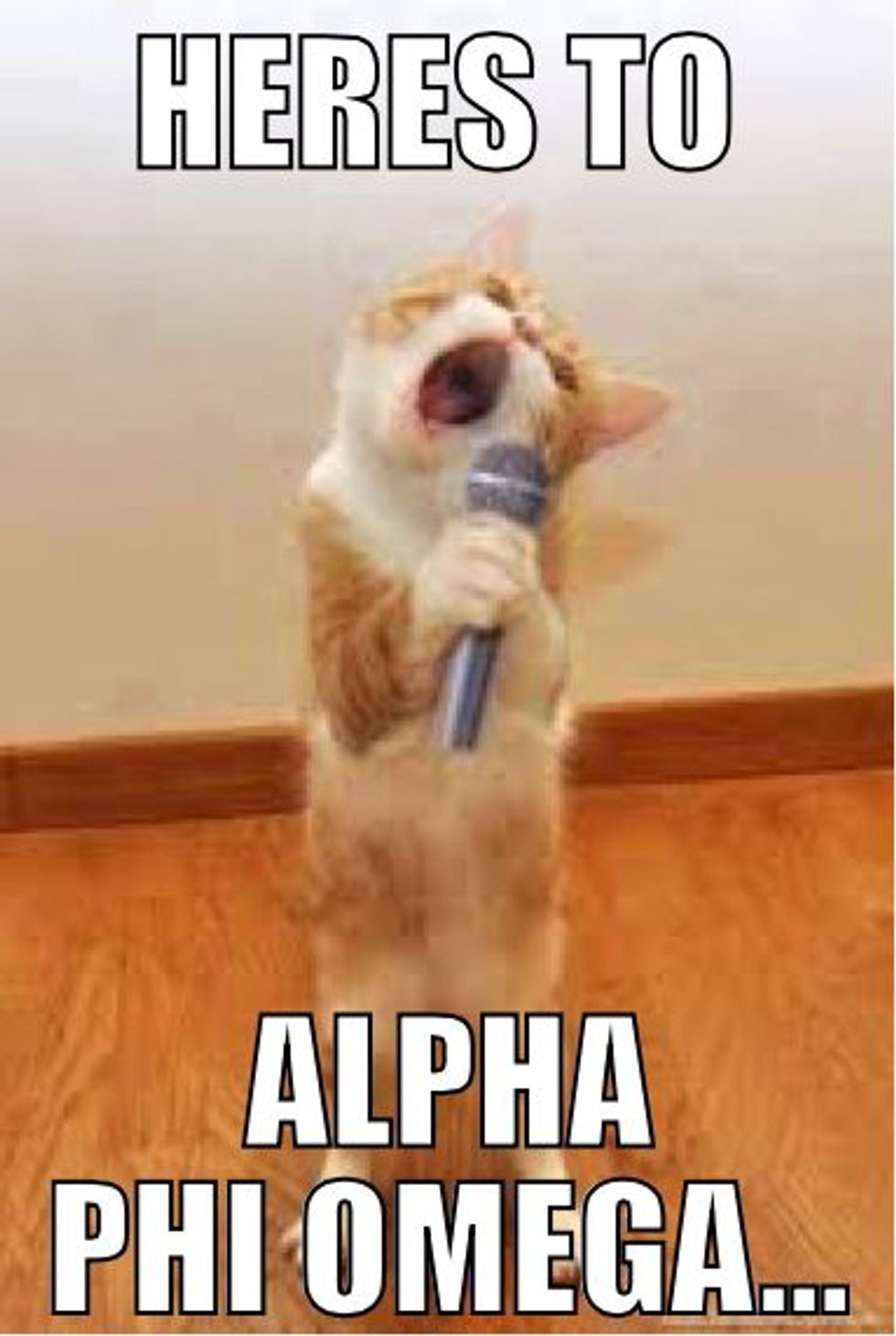 6. The duality of off-campus service...
because it's amazing to get off campus and serve a wider variety of people, but the scramble for a ride if you don't have a car can be a mess. Good thing older brothers are super chill about lending you a hand!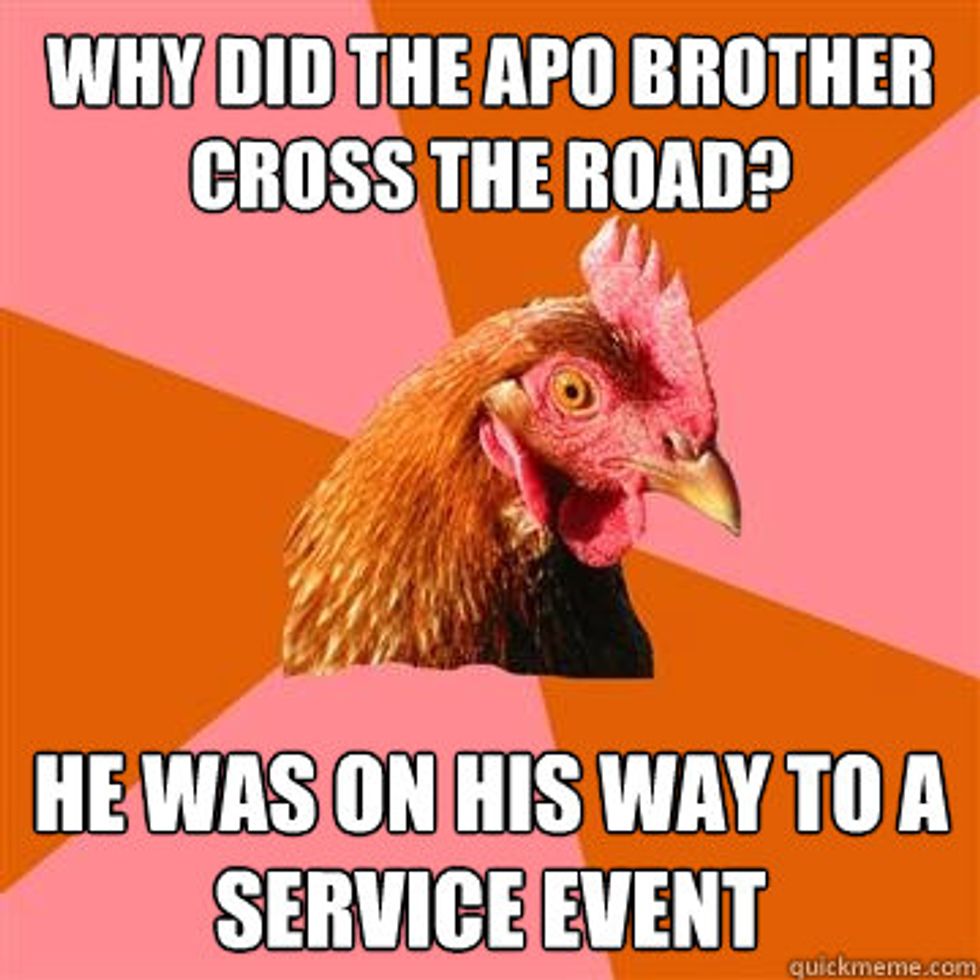 7. The joy of seeing a life impacted because of you...
when you get to connect with the people you're trying to positively impact. It's such a special moment that you will never forget.
8. Don't like traditional Greek life? No problem.
Our dues are low, there's no arduous rushing period, no hazing and we don't reject people! It's all the great things about a frat without the hassle. Plus service!
9. The great fellowship experiences
The Dayton chapter is gearing up to visit Fiona the Hippo soon!
10. Wait, who has the gavel?
Need I say more?
11. Getting to tell people about your Spark...
because who doesn't want to share and encourage others?
12. The memes.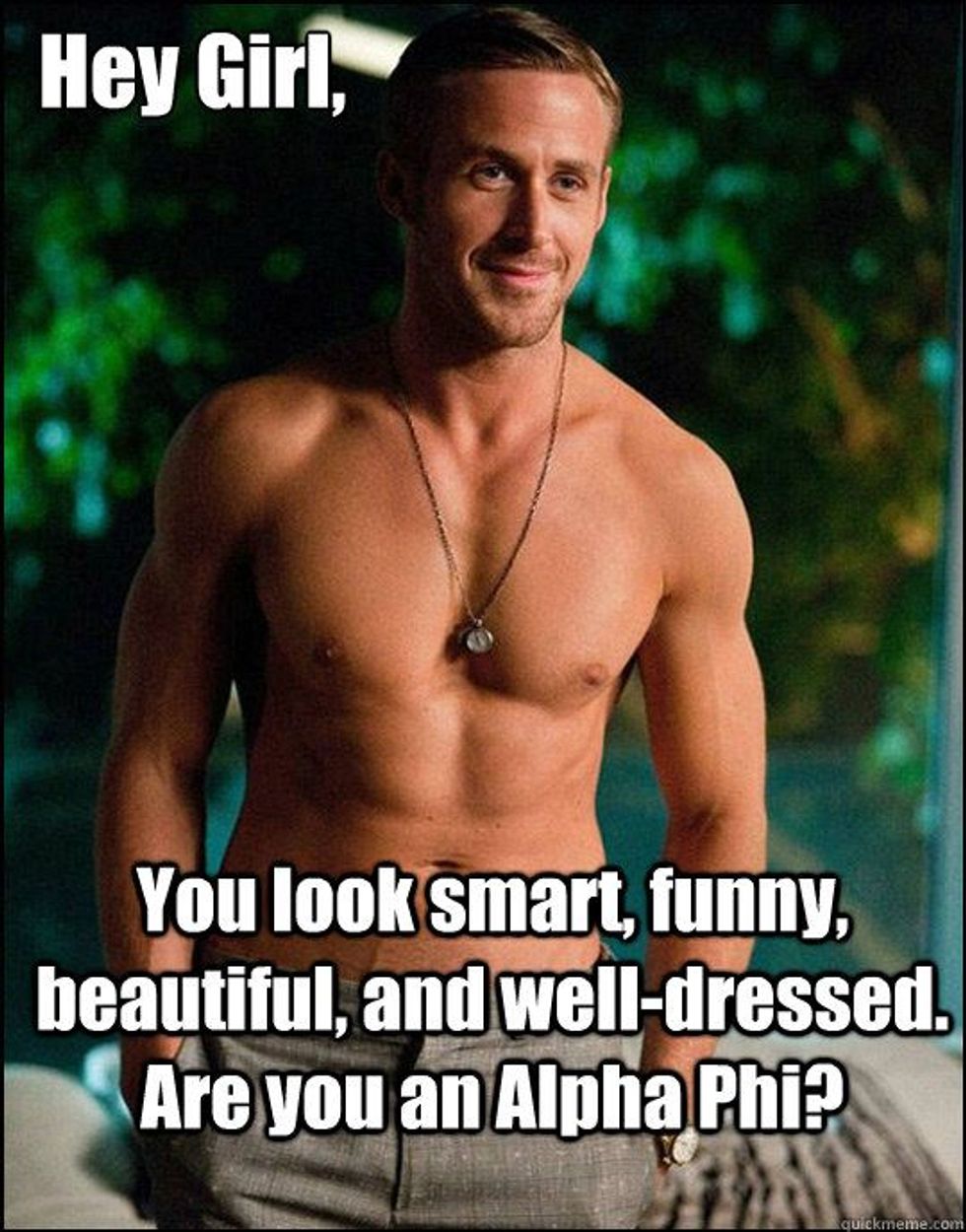 13. The anticipation right before Big/Little Reveal...
which brothers and pledges alike are all pumped for.
14. When you say "Goodnight Brothers and Pledges"...
...the meeting after Initiation. To any Catholics, this feels like throwing out an "and also with you".
15. The last thing only APO brothers will understand is how awesome it is to be in APO!