Fans of the Green Bay Packers are undoubtedly some of the best (Ah, who's kidding? We are the best) in the entire NFL. From the time of the Acme Packers in 1919 to the name change and joining the National Professional Football Association in 1921 and all the way to 2017, Packers fans have remained loyal. After nearly a century of existence, fans have created a world that is entirely dedicated to the Pack. So here are some things that only Packers fans understand.
1. It is perfectly normal to wear foam cheese on your head.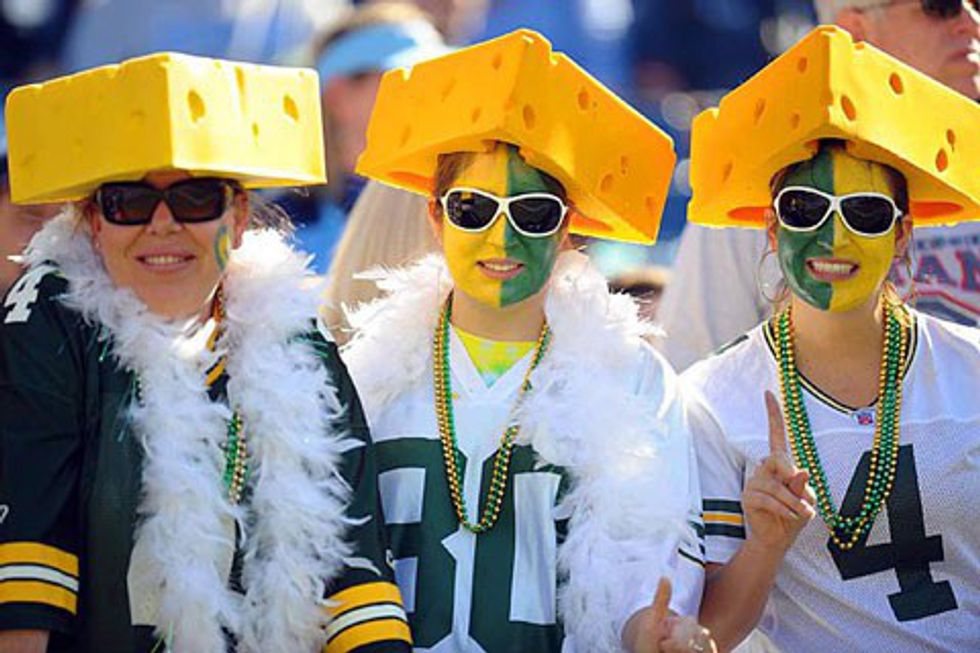 And it has gotten so extreme that there are now baseball caps, cowboy hats, top hats, crowns, etc. But it's okay, because everyone knows exactly why you are wearing it.
2. There's more than one Pope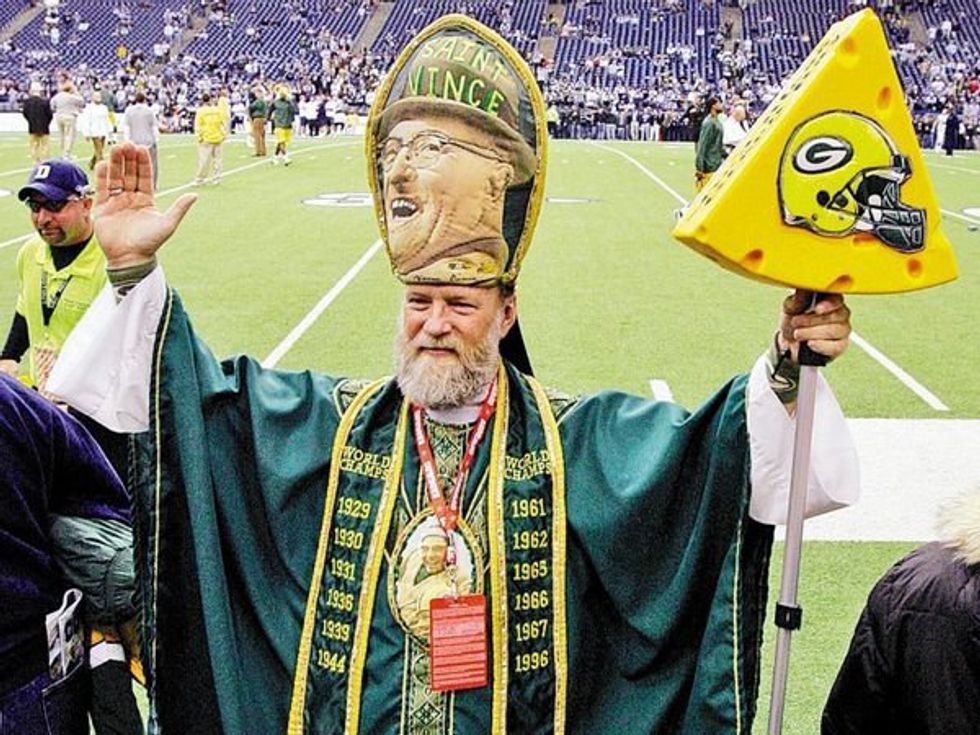 I have run into this guy every time I have gone to Lambeau and all I have to say is LEGEND.
3. Green and gold is the best color combination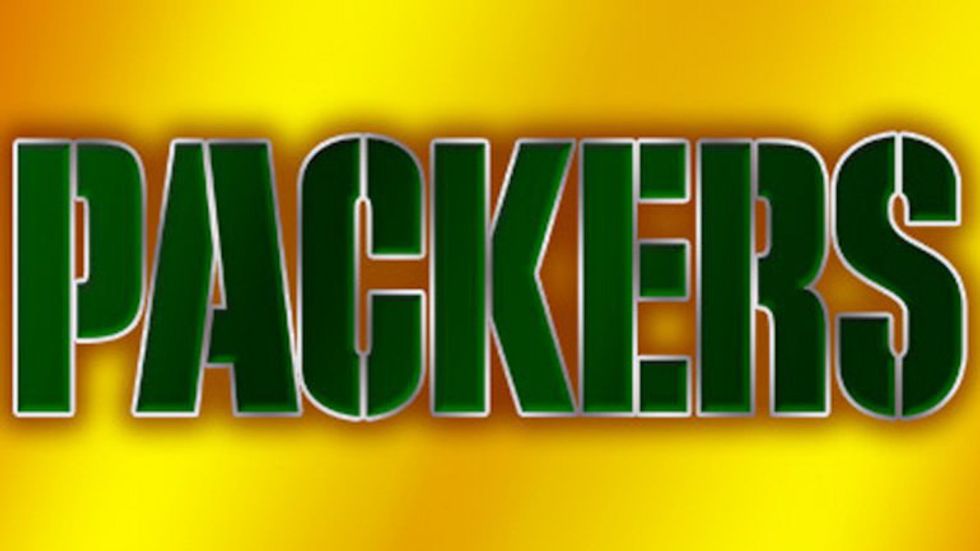 Well it's definitely better than blue and orange, I can tell you that much...
4. Hail Mary's are very important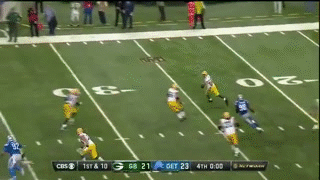 It seems to be that more often than not, Aaron Rodgers saves the day with a wonderful Hail Mary pass downfield that has Packers fans on the edge of their seats and then jumping for joy upon completion. And it's also usually with little to no time left on the clock. No pressure, right?
5. The second half is there for a reason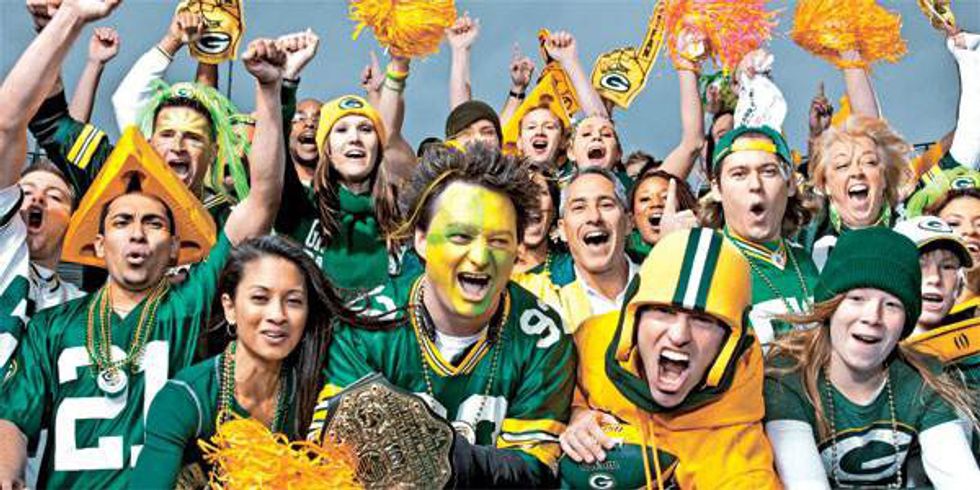 The Packers are down by four touchdowns in the first half? *Pft* Just you wait until halftime is over.
6. Who needs a parking lot when there is a nice front lawn over there?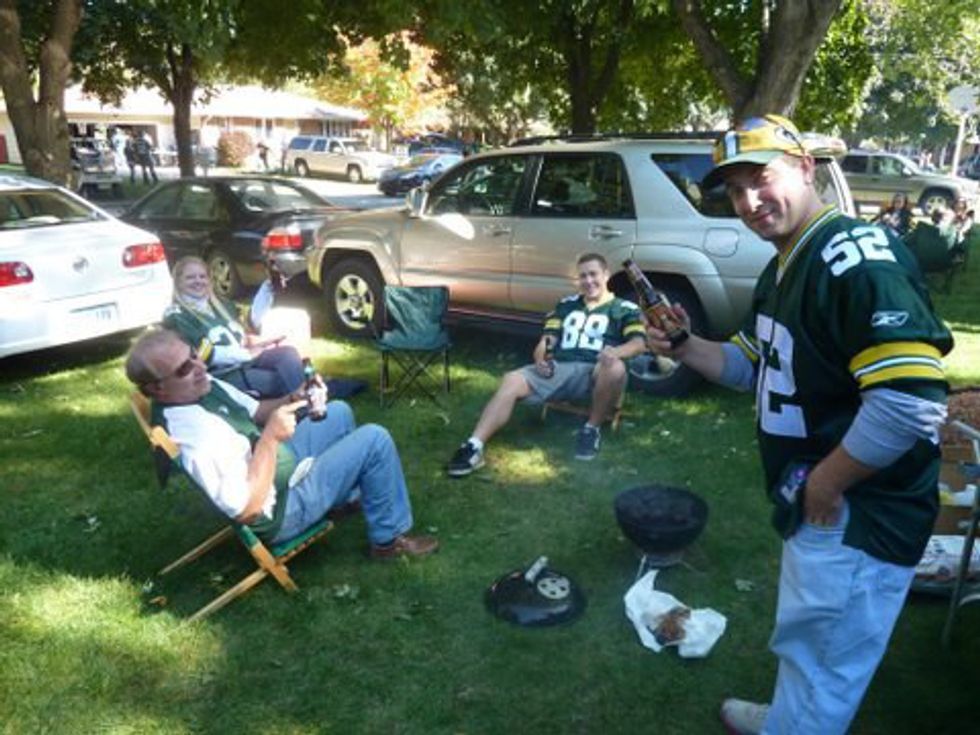 Parking in the actual parking lot is a myth. No - if you make it to Lambeau, you pay a kind soul that lives near the field to park on their front lawn. And they will offer you drinks and invite you to join their game of bags (a.k.a. cornhole, baggo, etc.). It's just a thing that happens.
7. Tailgates are like a family reunion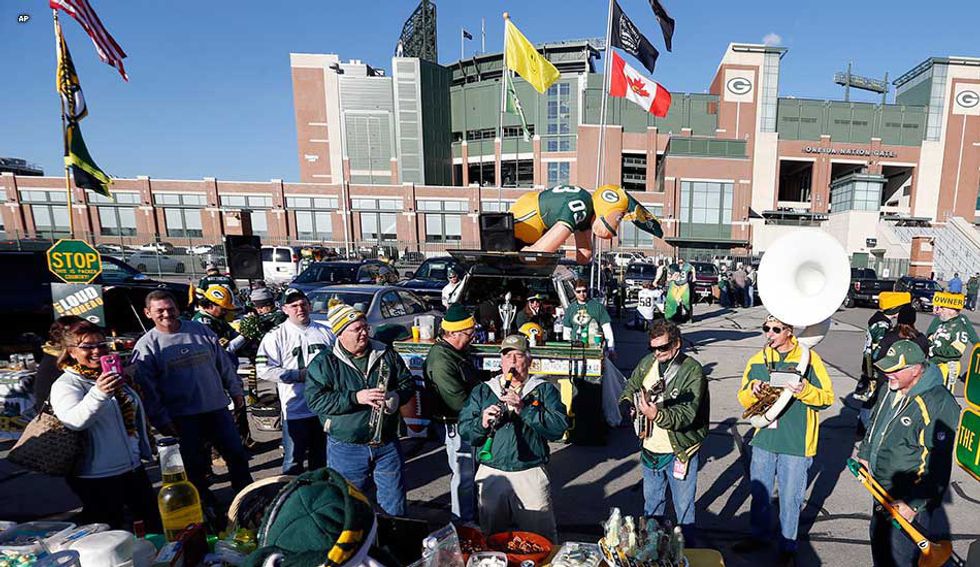 If you did not know anyone going into the game, you will once the tailgates are over. Whether you are from Green Bay, traveling from another city, or a celebrity (yes - they attend tailgates because Packers tailgates are legendary), everyone is welcome. Packers fans are family. Simple as that.
8. You'd better hope your family has season tickets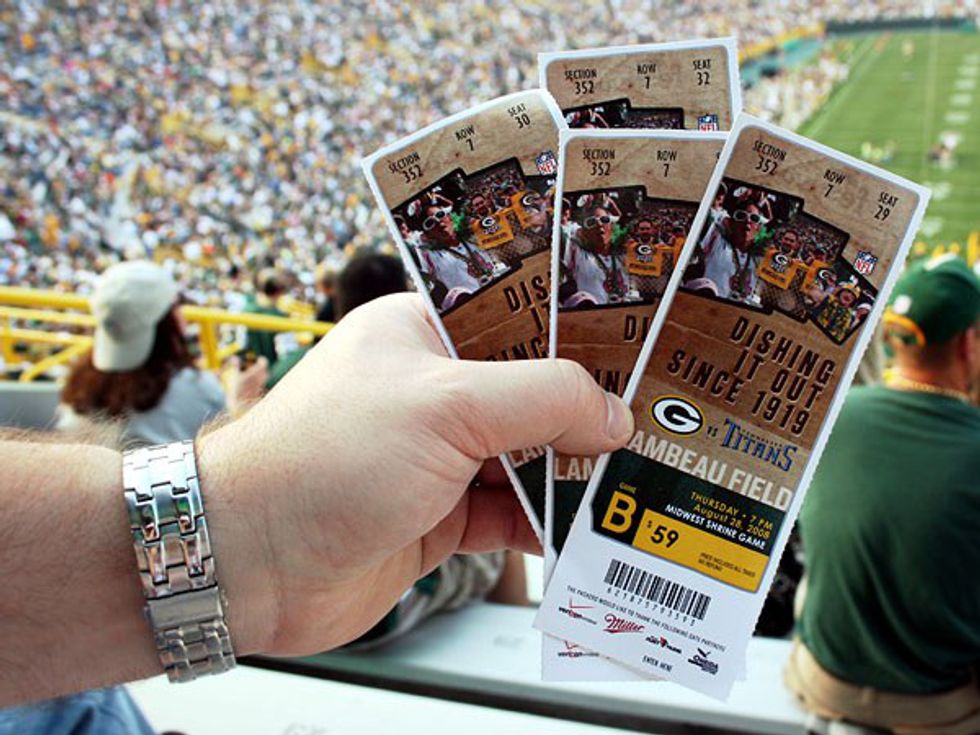 If not, I am sorry for you. Season tickets are a very sought after asset, and if someone is nice enough to lend you theirs, you had better be ready to explain how you know that person. And don't even try to sign up now because legend says it would take 1,000 years for you to actually get them. The waiting list is that long! No worries, though - Packers season ticket holders are usually really nice and want to give everyone a chance to make it to Lambeau.
9. Lambeau is always at capacity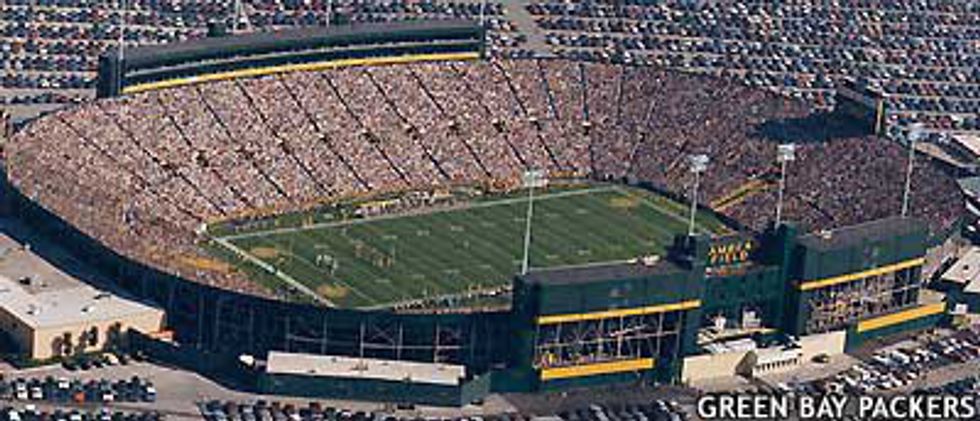 Rain, shine, sleet, snow - Packers fans gather and fill every seat for every game. They even volunteer to shovel the stands after a big snowfall!
10. No other game experience can compare to one at Lambeau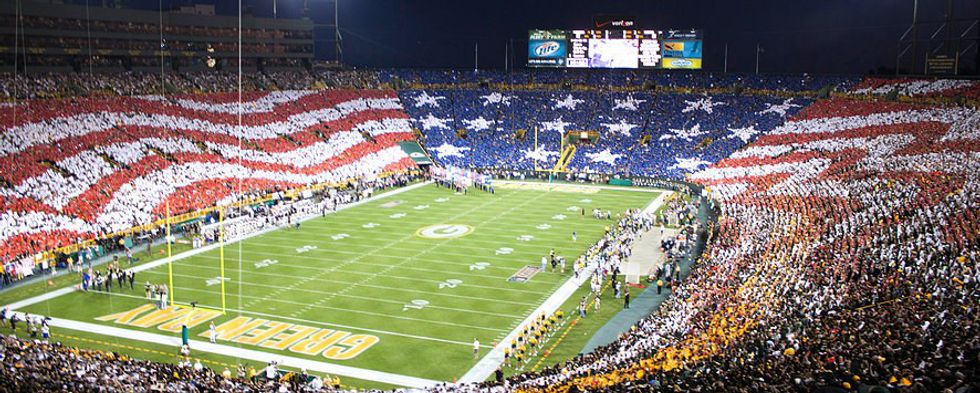 It truly is a one of a kind experience. I have gone with fans of other teams and they still talk about how amazing Lambeau is (even the Bears fans!). If the chance to go to Lambeau is ever presented to you, you take it without question.
11. No other team can accomplish "The Lambeau Leap" quite like the Pack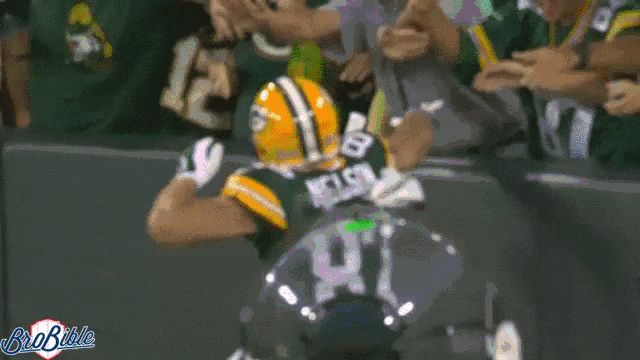 Technically, if another team does it, it can't be called the Lambeau leap. So that being said, they may as well not even try because no player can hop into the crowd quite like the Packers.
12. Green Bay is a football city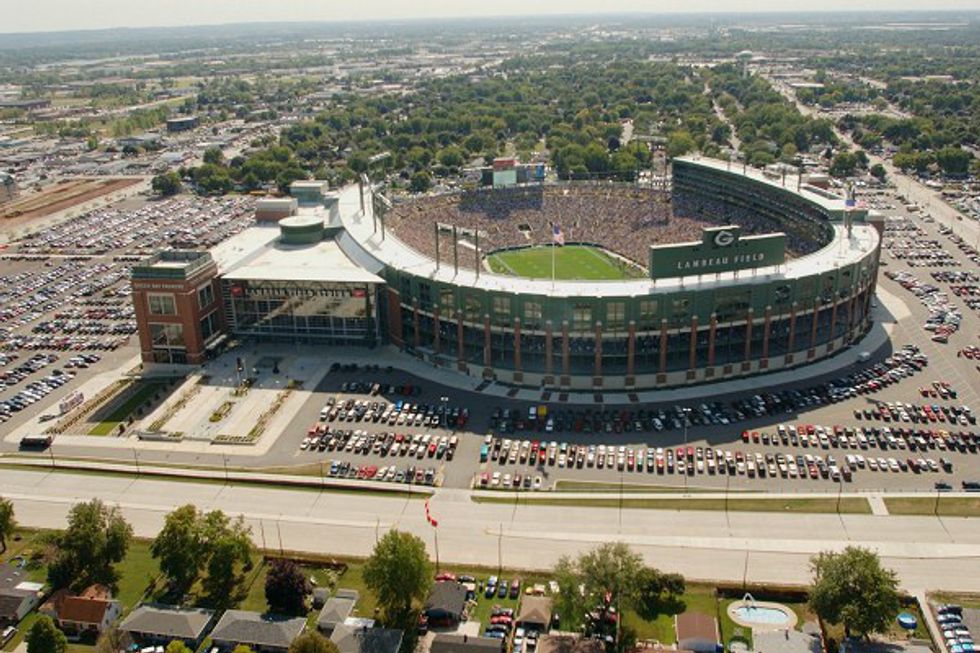 Have you ever heard of anyone going to Green Bay for fun (Other than the tremendous fun that is had at the games of course)? And if you are looking for proof of this statement, Google image search "Green Bay" and see what comes up. (Spoiler: it's a few views of the city and then a bunch of pictures of The Packers)
13. We will always hate the Chicago Bears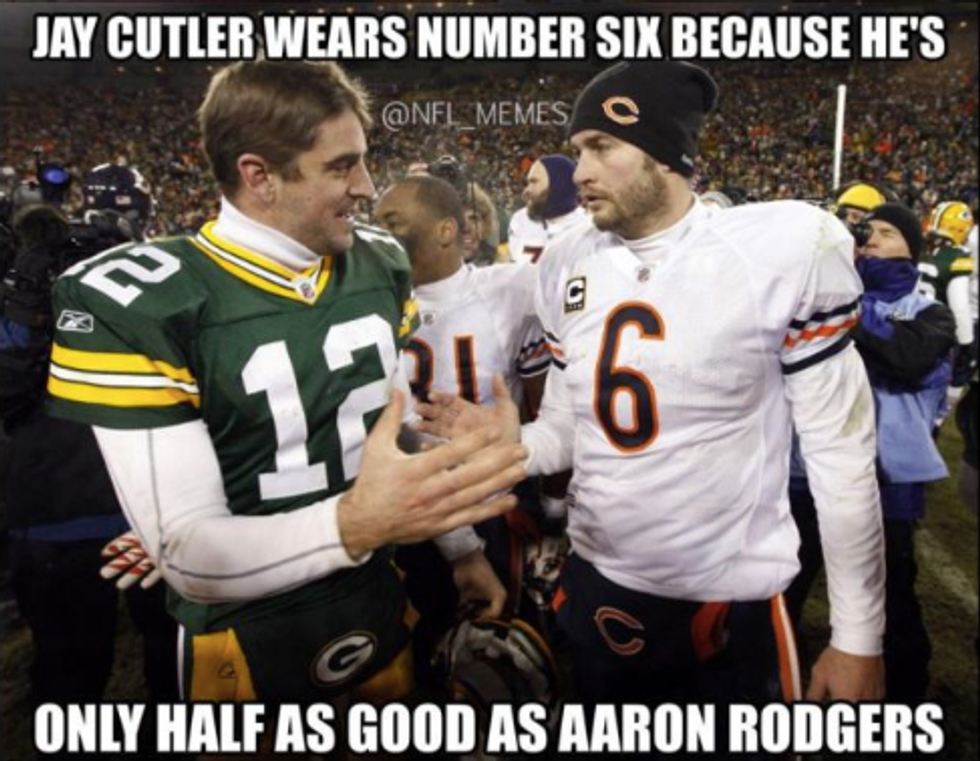 It always has been and always will be this way.
---
Photos/gifs from giphy.com, pinterest.com, and packers.com