As many of us approach the end of our college careers, it's hard to believe that we were in middle school nearly a decade ago. Those two, three, or four years of our lives truly were simple compared to now - and just as cringe worthy.
1. You begged your parents for one of these phones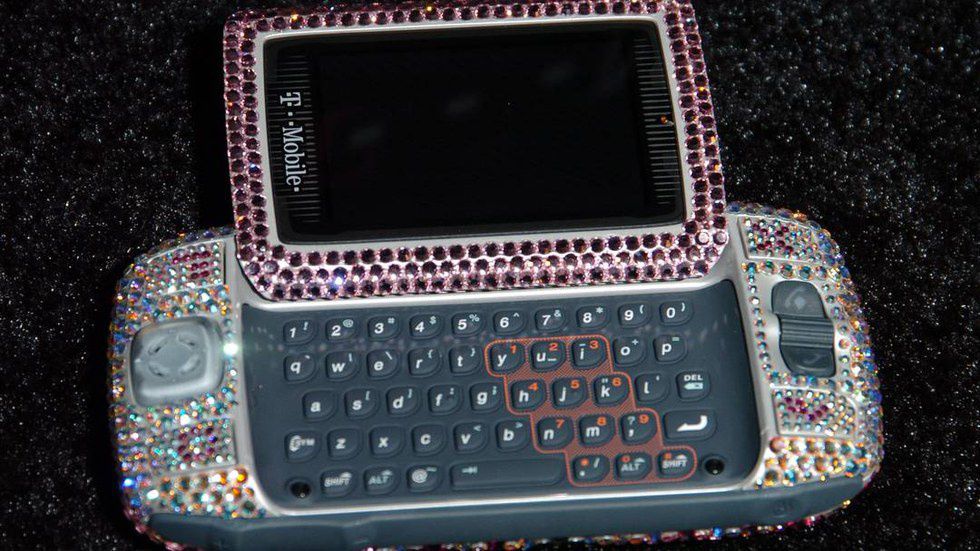 Chances are you never got one because you were either too young to have such an advanced phone or your parents thought it was a complete waste of money. Either way, you envied those tech-savvy kids who discretely yet proudly texted on one of these underneath their desk in social studies.
2. But, you were content with owning this

Nothing screams 2007 more than the Motorola Razr craze. If you had one of these babies you were the coolest girl in the sixth grade. You were a master at tapping that 7 four times for a "s" and could send a text with your eyes closed. You also probably lowkey wish this phone would make a comeback today.
3. Labels were everything

For some reason, it seemed like everyone had a strong urge to wear matching moose logos from head to toe. Abercrombie & Fitch, Hollister, and Aeropostale were the places to shop and the more labels you wore, the more you felt 13. That $40 t-shirt you forced your mom to get for your birthday was well worth it.
4. You could spend all day in here

Claire's was a dream come true for middle school girls. This place had all the BFF necklaces, sterling silver earrings, and nail polish you could dream of. Your fondest middle school memories include taking mirror pics of you and your bestie trying on matching shutter shades with your Nikon Coolpix on one of your many weekend mall trips.
5. You listened to your iPod Nano at the bus stop

All your songs were probably legally downloaded too. The day-to-day playlists could include a hodgepodge of Avril Levine and My Chemical Romance to Chris Brown and Usher. You also probably had Fall Out Boy's complete Infinity on High album in your most played. Thnks fr th mmrs.
6. Middle school dances were no joke

You probably had just as much fun here as you did at prom. From the hours it took to prep by straightening your hair, picking out the right lip gloss, and deciding which Aero shirt you wanted to wear, you were so excited to go to your first "dance." You were exhausted the next day from doing the Cupid Shuffle all night.
7. Your locker looked like this

The thing you were probably most excited about going into middle school was that you would have a locker. You spent all summer looking for cute accessories and went a little too over the top. From mall photo booth pics with your BFF to mirrors, you had it all, including just enough space to squeeze your pre-algebra book in.
8. The mile run

As awesome it was to have gym class to break the day up, you dreaded going those two weeks in October when the physical fitness test was administered. The mile run seemed to be a nearly impossible task to get done in a measly nine minutes. The pushups and curl-ups were also just as bad. At least you rocked the sit and reach though.
9. Bracelets were your best friends

Everyone wore bracelets whether they were Livestrong bands, Silly Bandz, or jelly bracelets. You often traded among friends and there was a chance that there was always that one kid selling them. You felt like a badass when you wore jelly bracelets especially, although you weren't entirely sure what half of them meant.
10. Hiding social media profiles from your parents

Before parents took over Facebook, there was a time when preteens hid their profiles from their folks and used alias last names. There was nothing more exciting than seeing the "likes" go up on your latest status and racking up hundreds of comments on your corny picnik collage featuring Taio Cruz, Katy Perry, or Akon lyrics.
11. Fighting over fandoms

Middle school was all about taking sides: Team Edward vs. Team Jacob, choosing your favorite Jonas Bro, selecting a Hogwarts house. The choice was never easy either and you knew dissenting opinions could make friendships awkward. You got so into your fandom of choice, you were on the dialup internet all day searching for the next Camp Rock poster to add to your covered wall.
12. You had stacks of these magazines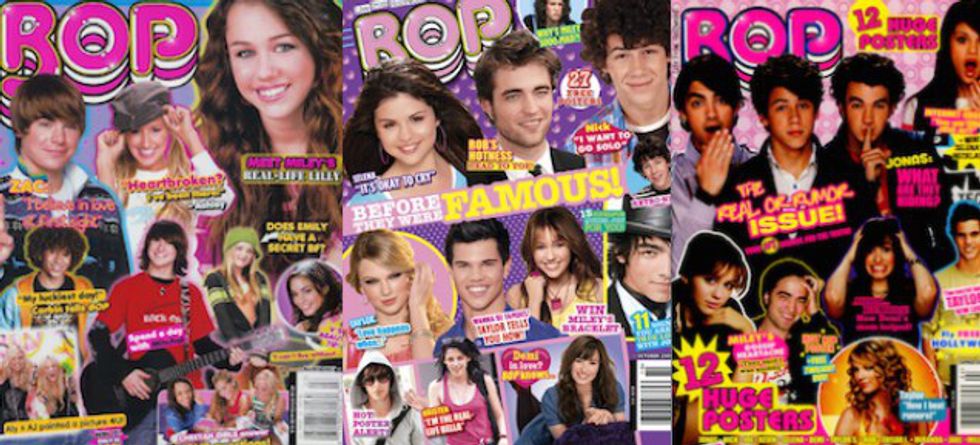 Because how else were you gonna keep up-to-date with your favorite Disney channel celebs? You would save up any loose change to buy one of these at the corner store and could spend hours reading about Miley's latest breakup, High School Musical 2 updates, and taking Twilight personality quizzes.
13. Building lasting friendships
When you entered middle school, you were thrown into a class of 500+ students who were nearly all strangers from the other schools in town. While you were a little hesitant to expand your horizons outside of your old fifth grade clique, it was all worth it to gain new besties. Chances are you probably aren't even Facebook friends with half of them anymore but shoutout to those who are still by your side to this day.