Admit it: you've had your fair share of binge-watching TV shows and Netflix. "Are you still watching?" the screen will say, almost making you feel guilty for your constant dedication to the screen (but your guilty conscience only lasts about three seconds). Of course, I'm still watching.
What if I told you that you can visit the towns where your favorite show was filmed, or better yet, the exact buildings/places that were used? Well, for most popular Netflix series and TV shows, you can! Pack your bags and fill the gas tank, because these stops will take you on the road trip of a lifetime, and all around the United States, too!
1. "Stranger Things" -- Butts County, Georgia
Butts County is a beautiful, historic county in the middle of Georgia, but it is no stranger to the film industry. In fact, the town of Jackson in Butts County is home to the set of Netflix's "Stranger Things." Jackson is transformed to serve as a fictional Indiana town placed in the 1980s. Two popular stores that are often used in shooting include the Radio Shack and Jackson Drug Company. Keep your eyes peeled, and you may see these places on the show!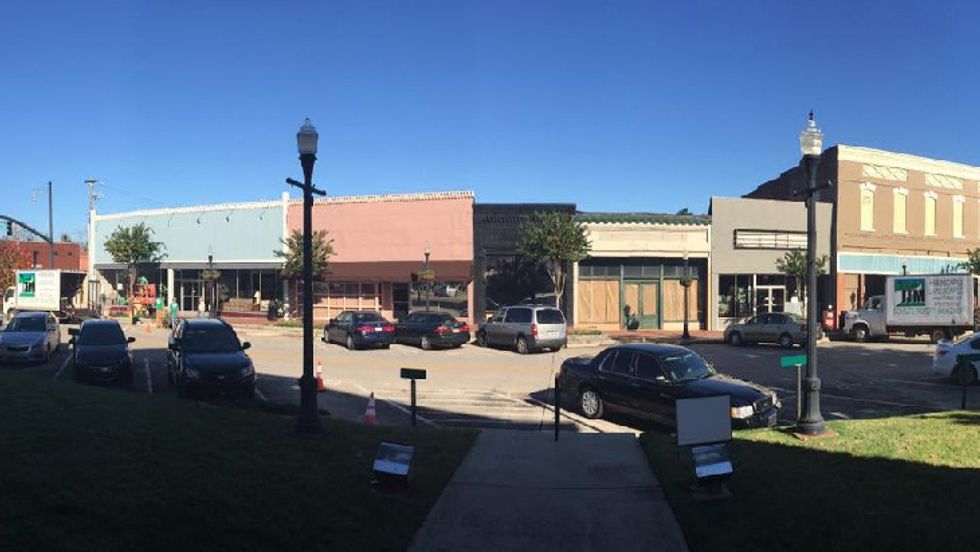 2. "Glee" -- Los Angeles, California

There were two actual high schools in addition to Paramount sets used for the making of "Glee." Their names are Cabrillo High School (in Long Beach, California) and Helen Bernstein High School (in Los Angeles). Cabrillo HS was used for its football field, auditorium and outdoor walkways during the first season of the show. Then, Helen Bernstein HS was used later on for its cafeteria, plaza and gym. The decision to change set locations was because Helen Bernstein HS was closer to Paramount, and therefore, more convenient for the cast and crew. It is a real high school in use today, standing 4 stories tall and holding 2,000 students. Since it is a real school, it is open to the public; if you're lucky, you can get inside and take some awesome pics to relive your "Glee" days.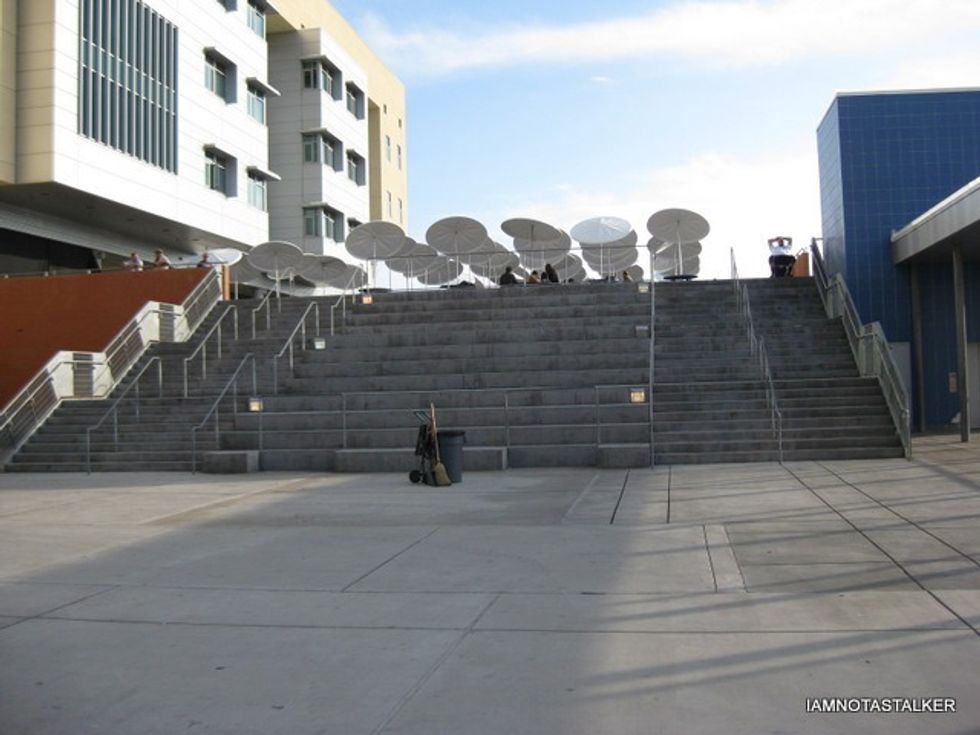 3. "One Tree Hill" -- Wilmington, North Carolina

Bear with me here: this one has A LOT.
For "One Tree Hill" fans (me, me me!), Wilmington, North Carolina is a very special place. If you travel here, you can see the four homes used for four very important characters. All four homes are currently occupied, so you cannot go inside, but nothing says you can't pose out front for a quick pic! Lucas Scott's house is located at 1829 Wrightsville Ave, Brooke Davis's is located at 2314 Tattersalls Drive, Peyton Sawyer's is located at 1901 Chestnut Street and Haley James's is located at 1811 Chestnut Street.
Next is the Riverwalk -- home to many Naley dates! The Riverwalk overlooks water just like the show, and is open to the public. You can also see the table where Nathan and Haley sat during their tutoring sessions, and where Nathan gave Haley the charm bracelet. You can sit at the same table as it hasn't been altered since filming.
Some other places that you can visit here include the bridge that Lucas dribbles across in the beginning credits (yes, the famous "One Tree Hill Bridge"), Karen's Cafe and Clothes Over Bros in downtown Wilmington (Corner of North Front and Grace Streets), the bar where Nathan got pushed through the giant glass window during season 5 (23 North Front Street) and the Tree Hill record shop (where Peyton bought her many records and met Chris Keller) located at 8 Market Street.
Lastly, if that wasn't enough, you can also go see the site of the River Court (the most significant place in the show). The court has been torn down since the series ended, but you can stand on the field of grass that takes it place.
Wilmington offers tours with informative guides leading the way, but you are more than welcome to explore all these spots on your own!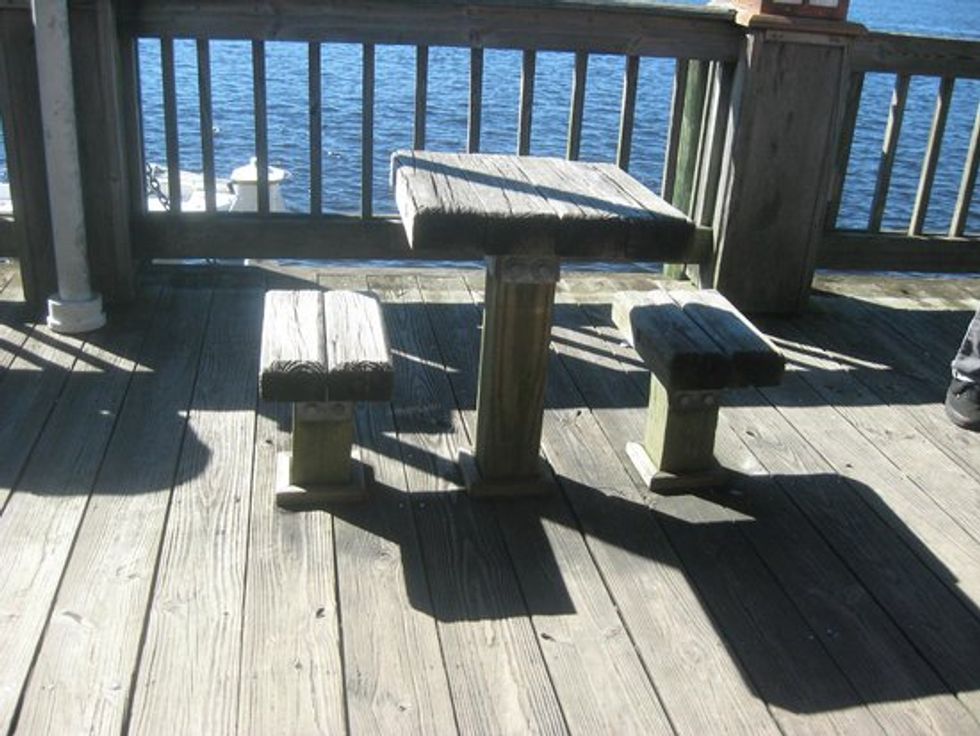 4. "American Horror Story: Murder House" -- Los Angeles, California
Murder House in season one of "American Horror Story" is a real house located in Los Angeles! But don't worry -- ghosts don't lurk around like they do in the show. The home is known as the Rosenheim Mansion. It was built in 1902, and has been a very popular filming location for shows like AHS, but also for shows including "Dexter," "Law & Order," "NCIS" and "90210." However, the list is endless. Unfortunately, the mansion was bought in 2015 for 3.5 million dollars and is now a personal residence. You cannot necessarily go inside the property, but nothing says you can't see it from the street. It is located at 1120 Westchester Place in Country Club Park. Give it a go!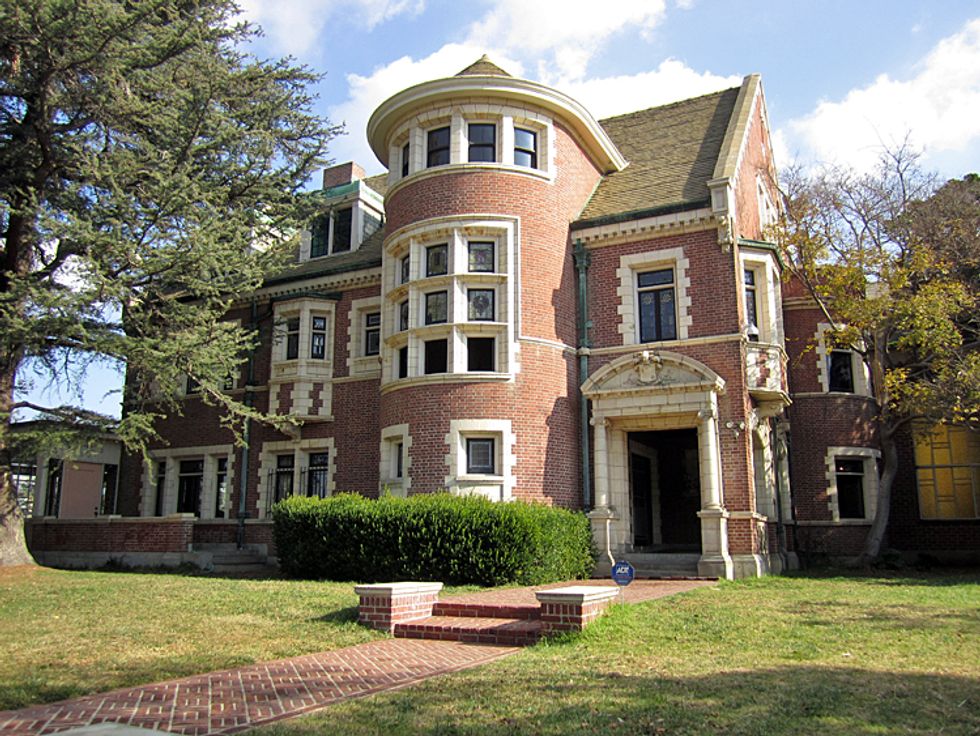 5. "The Vampire Diaries" -- Covington, Georgia
Covington, Georgia by day; Mystic Falls at night. If you're an avid fan, you know that Covington, Georgia is transformed into fictional Mystic Falls for the filming of the hottest drama -- "The Vampire Diaries." Covington offers tours showing many locations used during filming, and an all-access pass! Some places showed on this tour include the square (where many scenes were filmed), Elena's father's doctor's office, The Mystic Grill (which is an actual restaurant in real life), the courthouse, Whitmore Campus (which is an actual secluded, local park), the Lockwood Mansion and many more.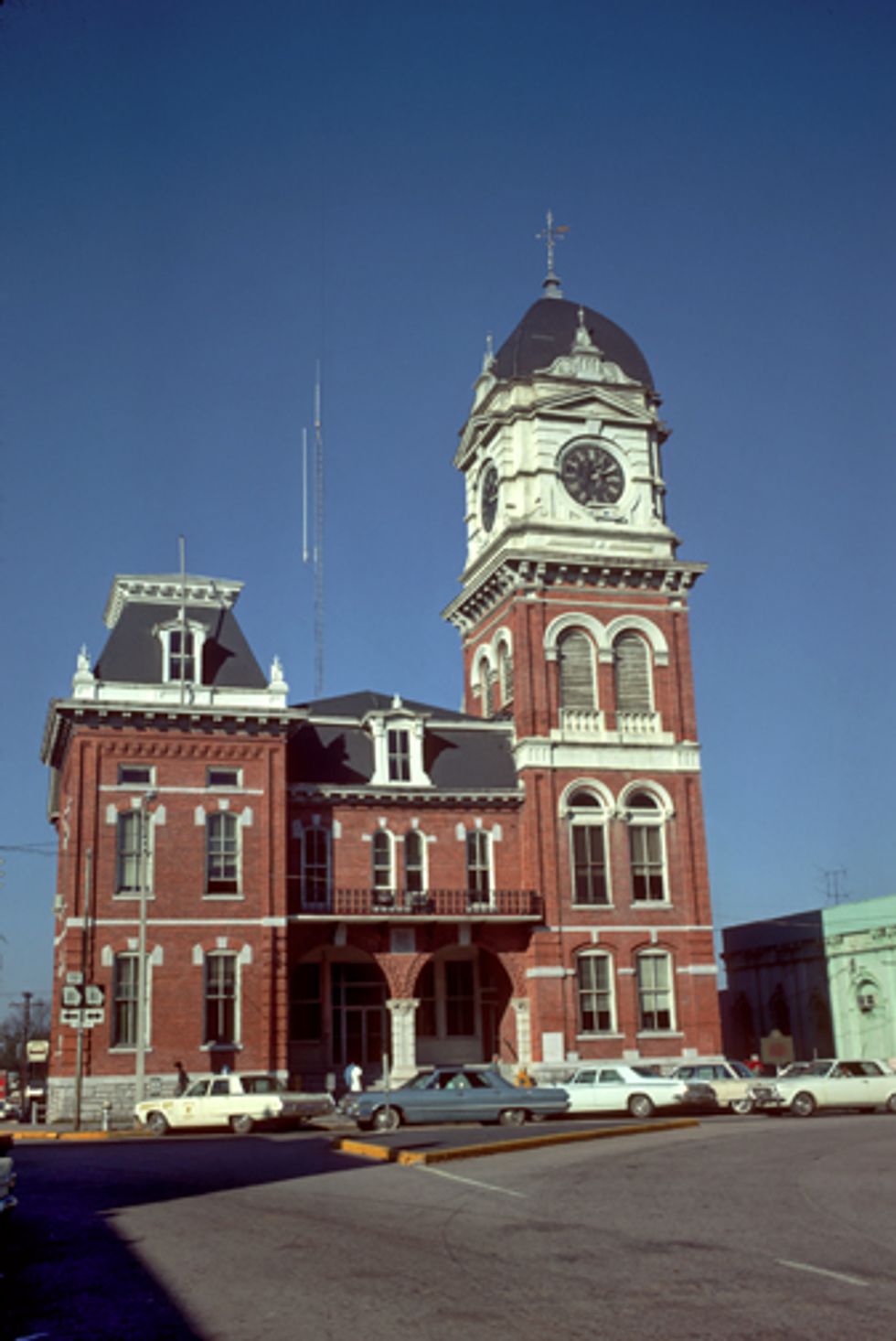 6. "Friday Night Lights" -- Austin, Texas
Similar to Wilmington, Austin is home to many filming locations for "Friday Night Lights." Take a ride to Pflugerville High School (1301 Pecan Street) so that you can see Dillon Football Field; the high school even has the same mascot and has a sign that reads "fighting panthers." Unfortunately, access to the field is gated off, but you can still get a good view from outside the fences!
Some other stops along the way include the Taylor house (6805 De Paul Cove), Tim Riggin's house (2604 Lehigh Drive), the Saracen house (3009 Kuhlman Avenue) and the building used to film the locker room scenes! The Panthers' Locker Room was filmed at a building in the middle of nowhere (Flow Lane and De Valle Street) and was painted a different color on each side to serve as both the East Dillon and West Dillon Locker Rooms. The side of the building reads "Panther Fieldhouse" -- pretty neat for you "Friday Night Lights" fans!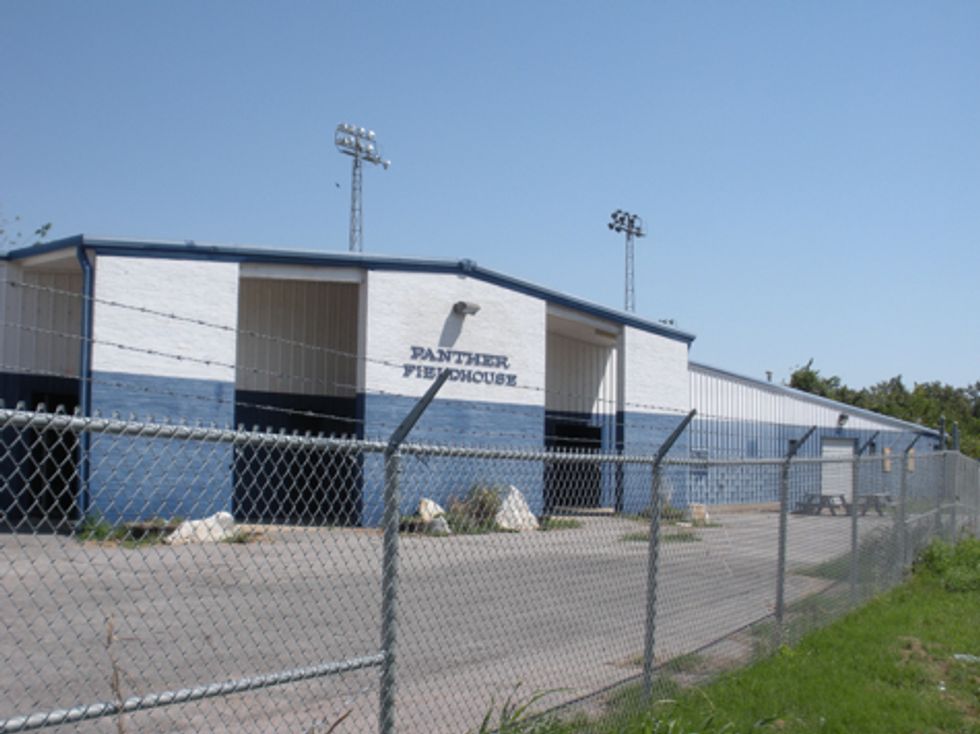 7. "Breaking Bad" -- Albuquerque, New Mexico
Walter White's house in the hit series "Breaking Bad" is located at 3828 Piermont Drive in Albuquerque, New Mexico. People currently live in this residence and are not too fond of the busy traffic, but nothing says you can't do a little drive by!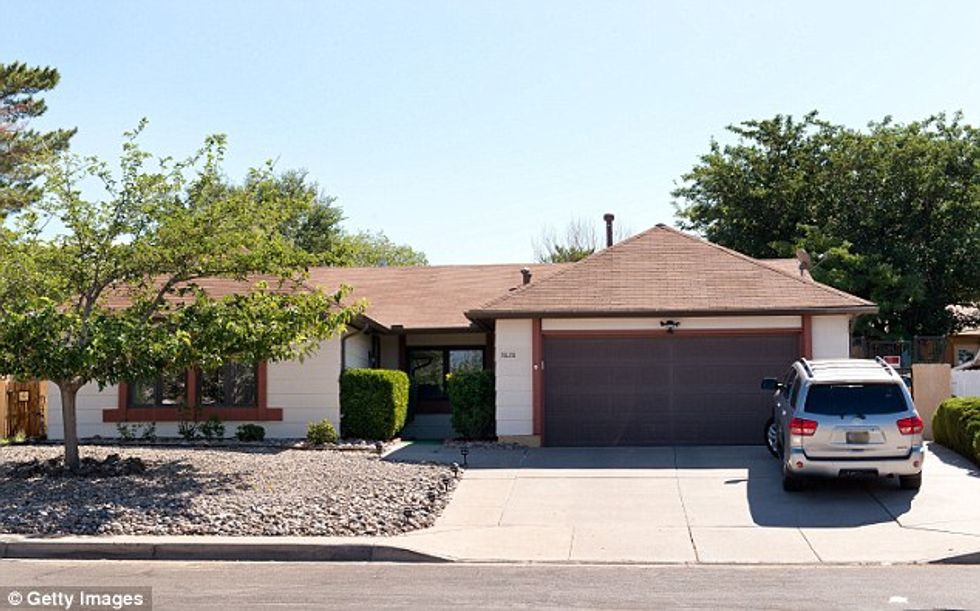 8. "Friends" -- New York City, New York
The interior shots of Friends were shot on a sound stage, but the outside camera angle of their apartment is a true to life apartment building in New York City. It's located above the Little Owl on the corner of Grove and Bedford Street. You can often see fans taking selfies outside the building!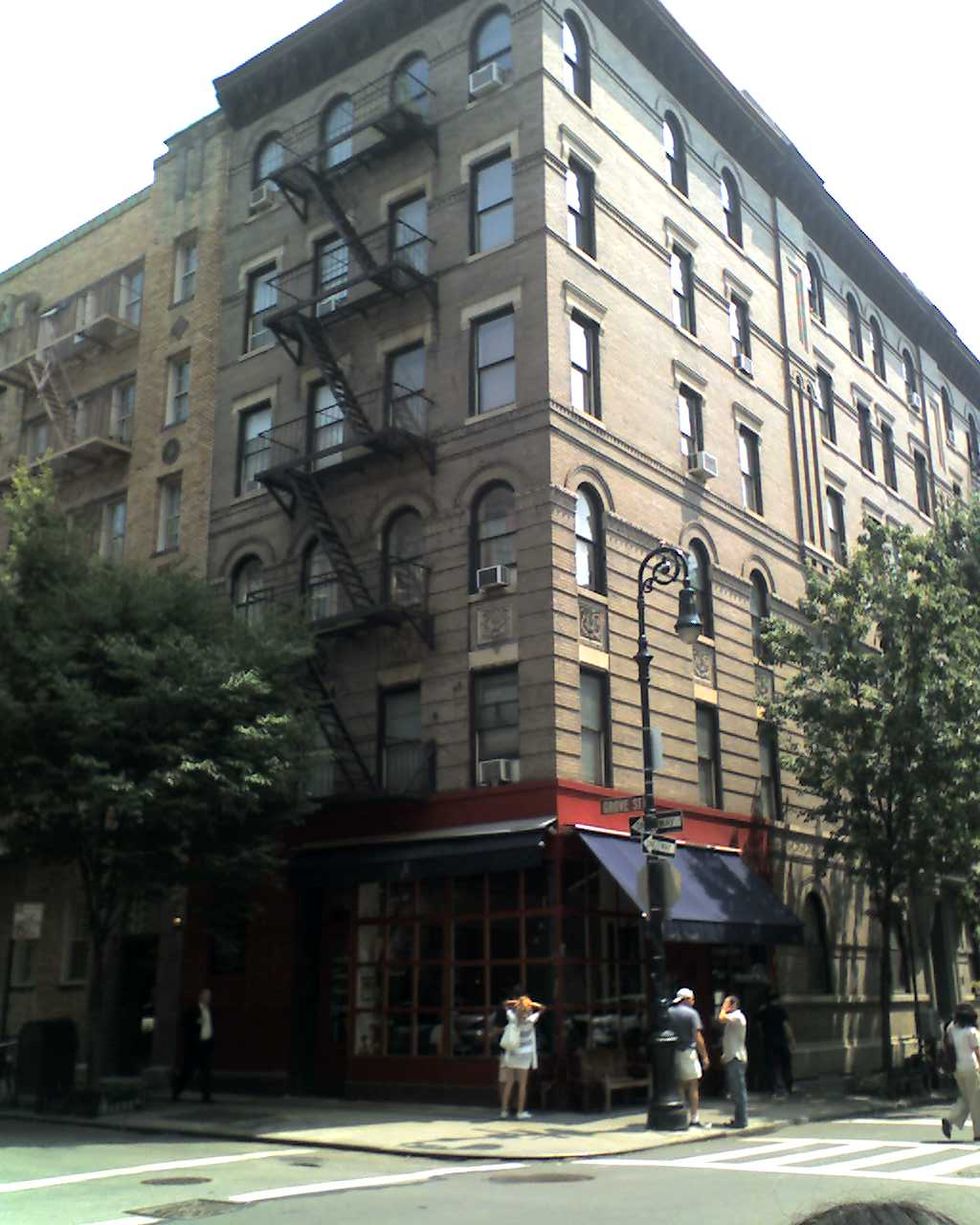 9. "Orange Is The New Black" -- Astoria, Queens

The scenes at Red's family deli (often shown in season one), Dmitri's Russian Deli, were filmed at a real life deli located in Astoria, Queens in New York. Its name is Rosario's Deli; they are famous for their Italian grocery, deli and handcrafted pizzas. There are also many smaller places mentioned in the show that are real life places -- such as the Whole Foods where Larry bought chocolate covered almonds, and Astoria Park, where you see Red in a flashback. Next time you're in Queens, check out these famous places!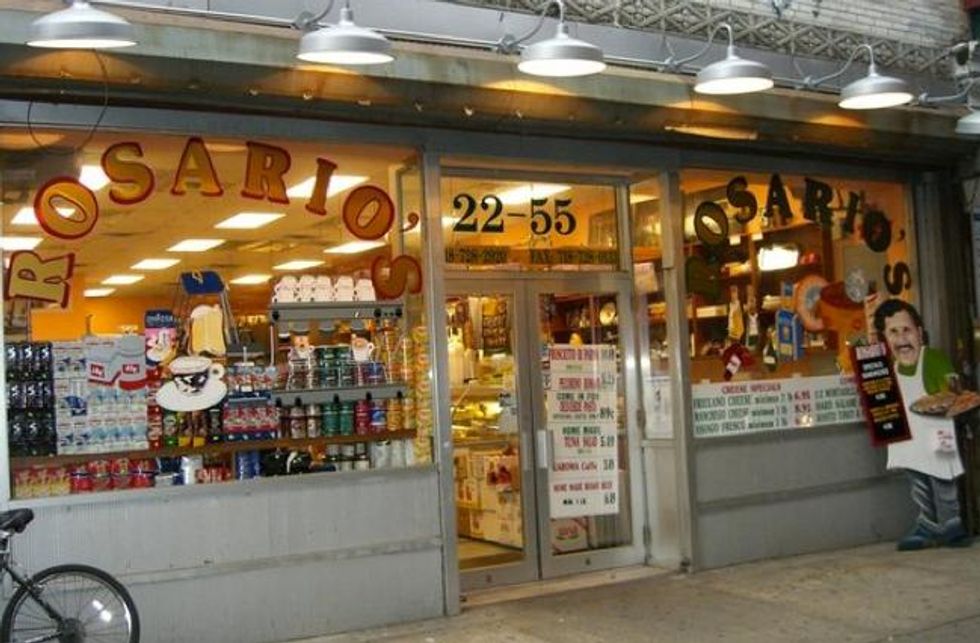 10. "Scandal" -- Los Angeles, California
Olivia Pope's office, shown in almost every episode in the series, was filmed at the top floors of the Palace Theatre in Los Angeles. The theater is located at 630 S. Broadway. The cameras shot from the east side, more specifically between the 6th and 7th streets.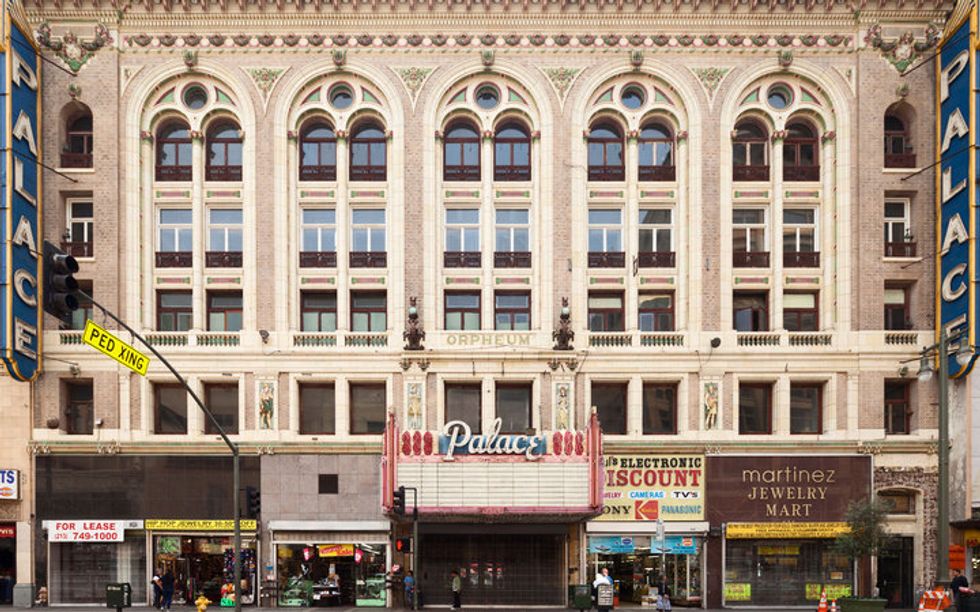 11. "Full House" -- San Francisco, California
Even though the interior scenes in Full House were filmed in a studio, you can still go to San Francisco to see the actual house. The house you see on the show is located at 1709 Broderick Street in San Francisco. The house is on a residential street, and if you're lucky, you might see John Stamos admiring it right next to you.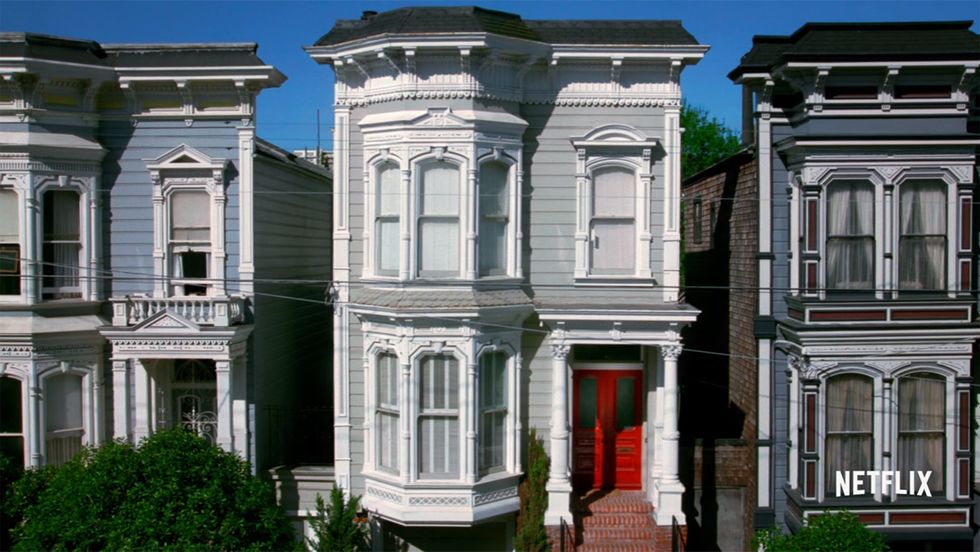 12. "The Walking Dead" -- Senoia, Georgia
Take a trip down to Senoia, Georgia to embark on a two-hour walking tour showing various locations that were used during production of The Walking Dead. Some of these locations include Rick's house, the hospital where Rick wakes up in the beginning of the series, Morgan's house, the CDC and many more. If you're lucky, you may see some of the actors going from set to set.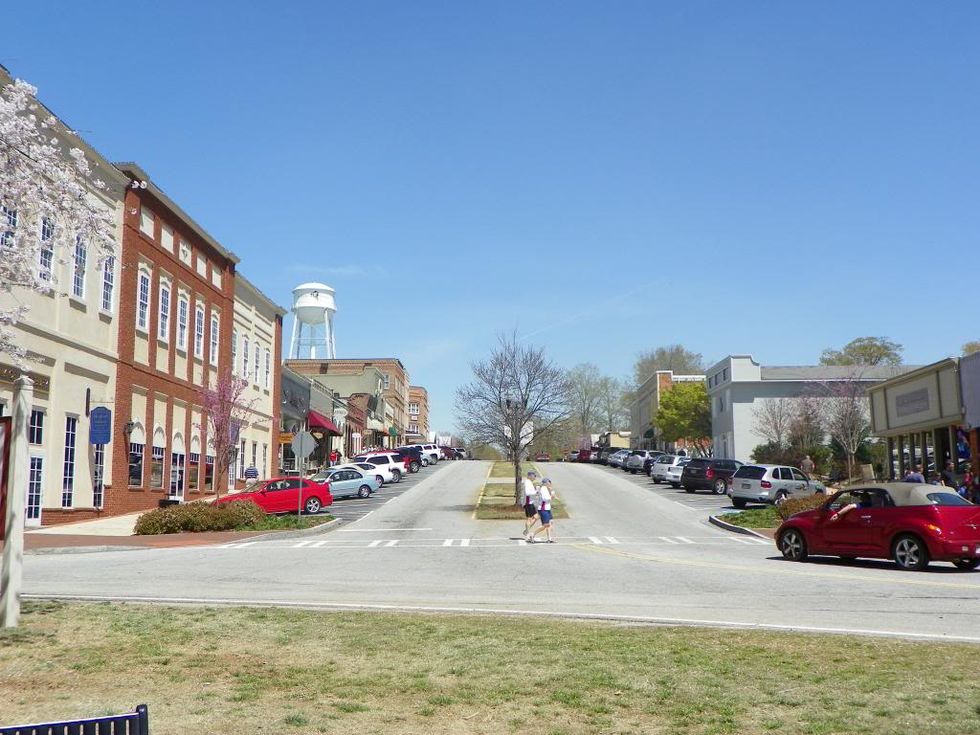 13. "Gossip Girl" -- New York City, New York
Hey Upper East siders -- Gossip Girl here; your one and only source into the scandalous lives of Manhattan's elite. Walk in the shoes of your favorite "Gossip Girl" character on this 3 hour long, informative tour across New York City. On the tour you will see many locations that were used in the filming for this hit television drama. The first stop of the tour takes you to the courtyard of the New York Palace Hotel (where Chuck Bass and his adopted family would wake up each morning to a luxurious breakfast). The Palace is also where the Bass brunch took place, the first reunion of Blair and Serena, and where Chuck ordered a grilled cheese in hopes of winning Serena's affection. Other tour highlights include seeing the Constance Billard school for Girls and St. Jude School for Boys, passing the Vera Wang boutique where Blair tried on her wedding gown, shopping at the candy store where Dan helped Vanessa shop for Nate, visiting the Empire Hotel (the home of Chuck Bass's newest business and home) and standing in the Grand Central Terminal where Serena returns to NYC in the first episode -- the scene that started everything. You will also see the Pass St. James Church (site of Blair's wedding) and some shops on Madison Avenue, such as Missoni, where Jenny bought the perfect sweet sixteen dress.