1. When you run into guys you've matched with on Tinder.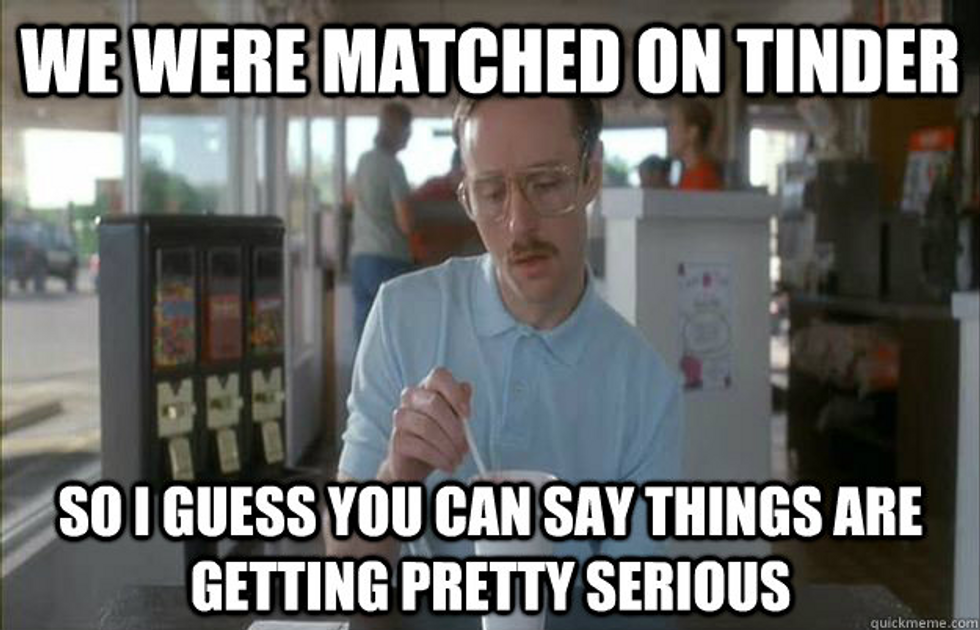 We've all experienced the unbearably uncomfortable moment when a tinder match all of the sudden catches your eye from the other side of the room. The worst part about it? He usually won't have the gumption to come talk to you cause he is embarrassed that he his love life is technological-based.

2. When someone in your group falls hard for a guy you know she wouldn't be into if she were sober.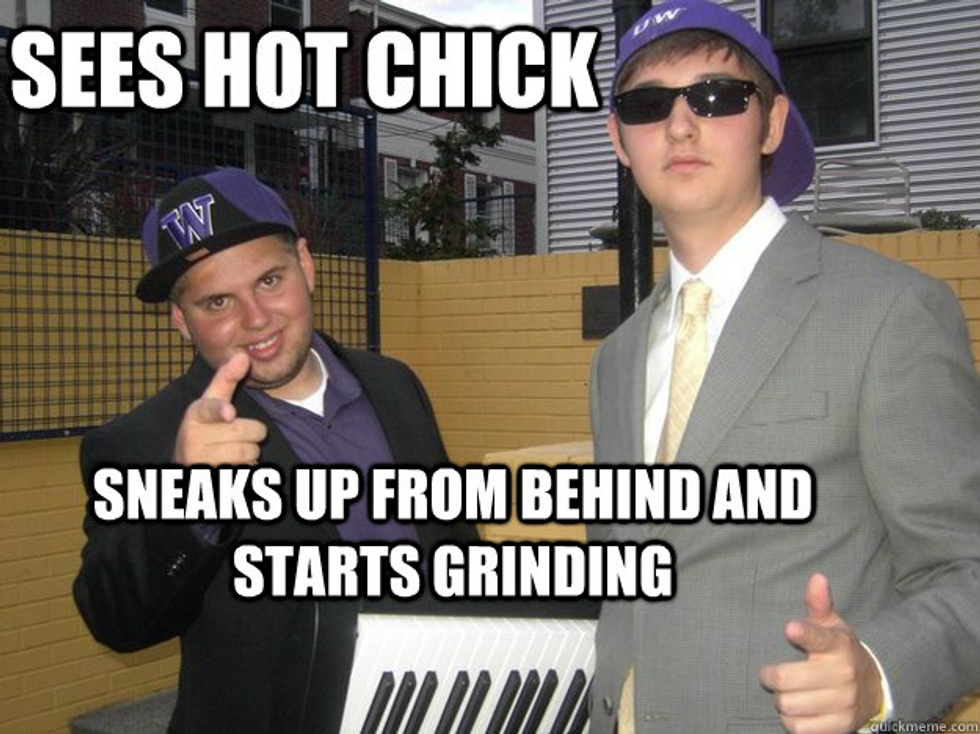 Your friend is hot, but unappealing guys are typically the ones who go for the gold. What should you do in this situation? It's actually quite simple. Just tell him you are lesbian lovers, grab your friend, and get the hell out of there.

3. When you try to dance with a guy, but he drops the bomb that he's taken. You, on the other hand, are skeptical…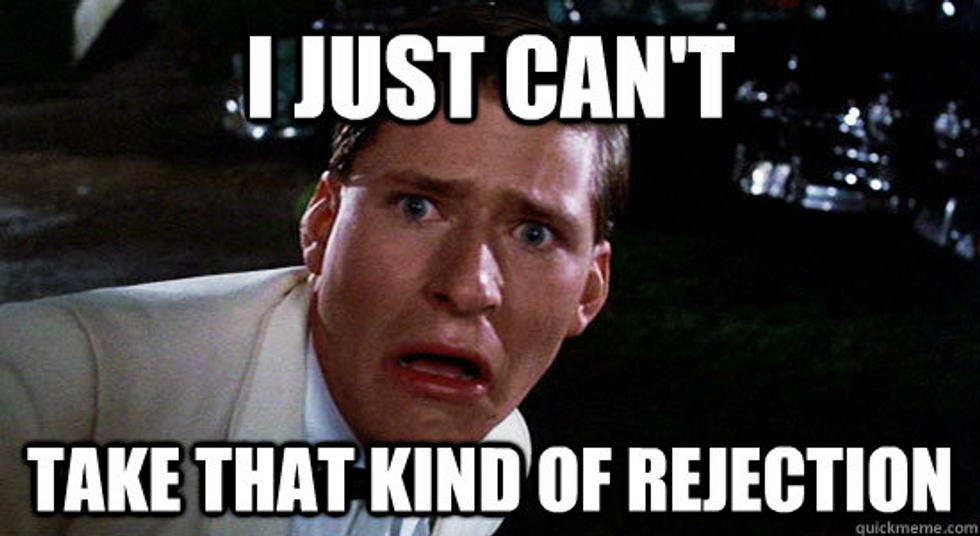 The challenge is to not feel like a piece of shit after a guy rejects you. Keep a positive mind. Remember that he probably can't tell what you look like. He's six Natties in and going strong.
4. When you can't figure out how to 'slap the bag.'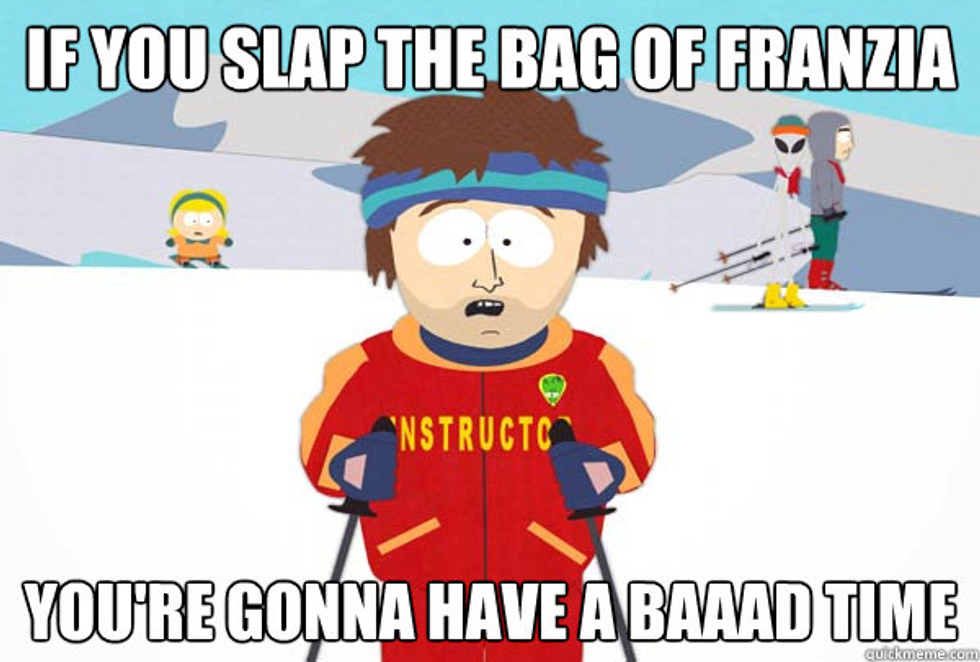 Have you ever been unable to turn the nob on the bag of wine cause you're so far gone and can't stop laughing? Yeah, it's time to go home at that point. You're done for the night.
5. When you go to the bathroom only to find a guy casually peeing in front of an audience of girls.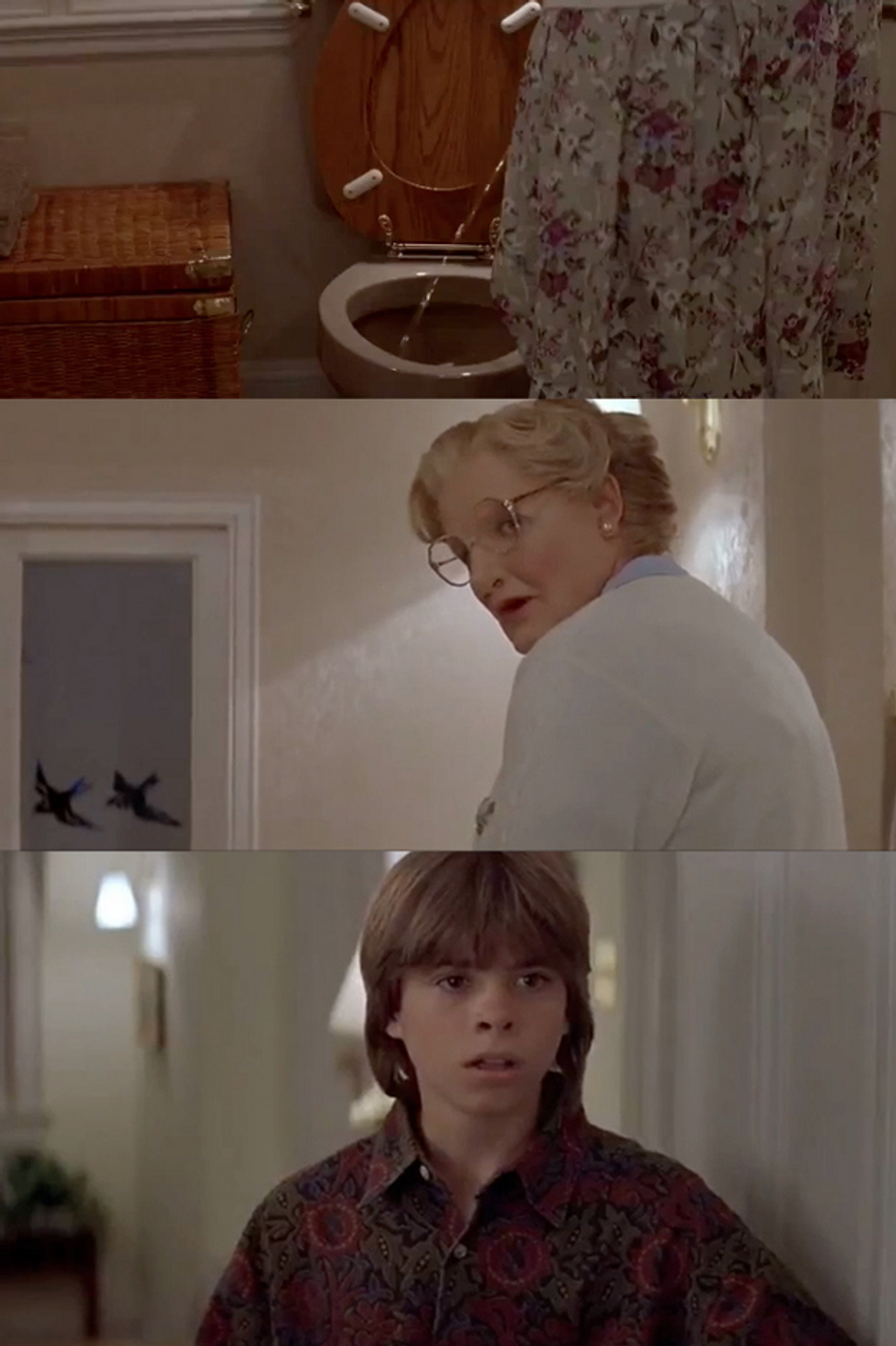 The first time this happened to me, I was in shock. My sheltered world was shattered to pieces at this very moment.
6. When you and your friends are forced to slap each other's butts and grind on each other because the male attention is nonexistent.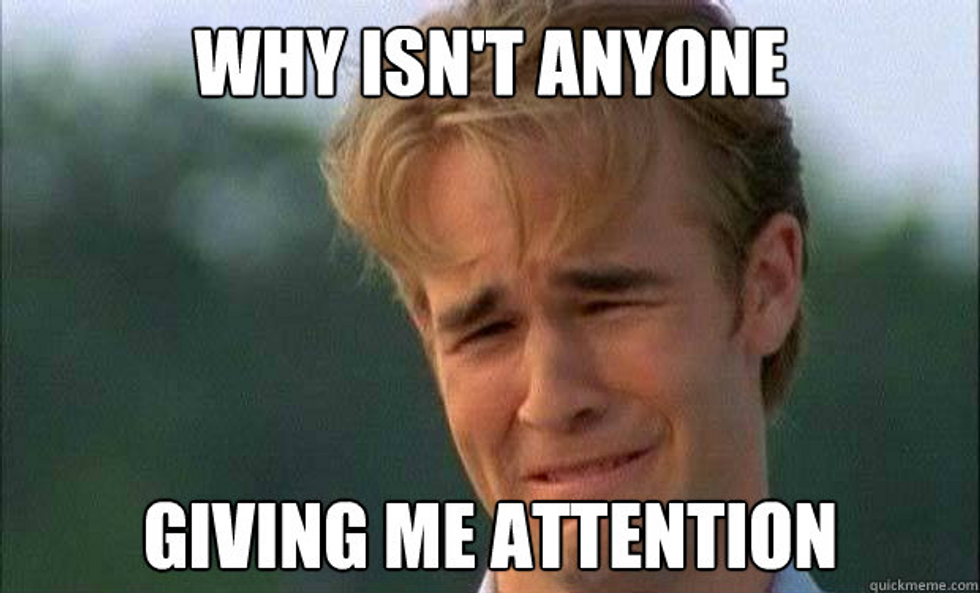 You'd think frat guys would be inclined to pursue any girl who shows up at parties. Maybe the squad is just too #flawless for them all. Yep, that's why. Plus, it's not the kind of place where you want to meet your future husband.
7. When the only guy who has the balls to hit on you resembles an inebriated Keebler elf.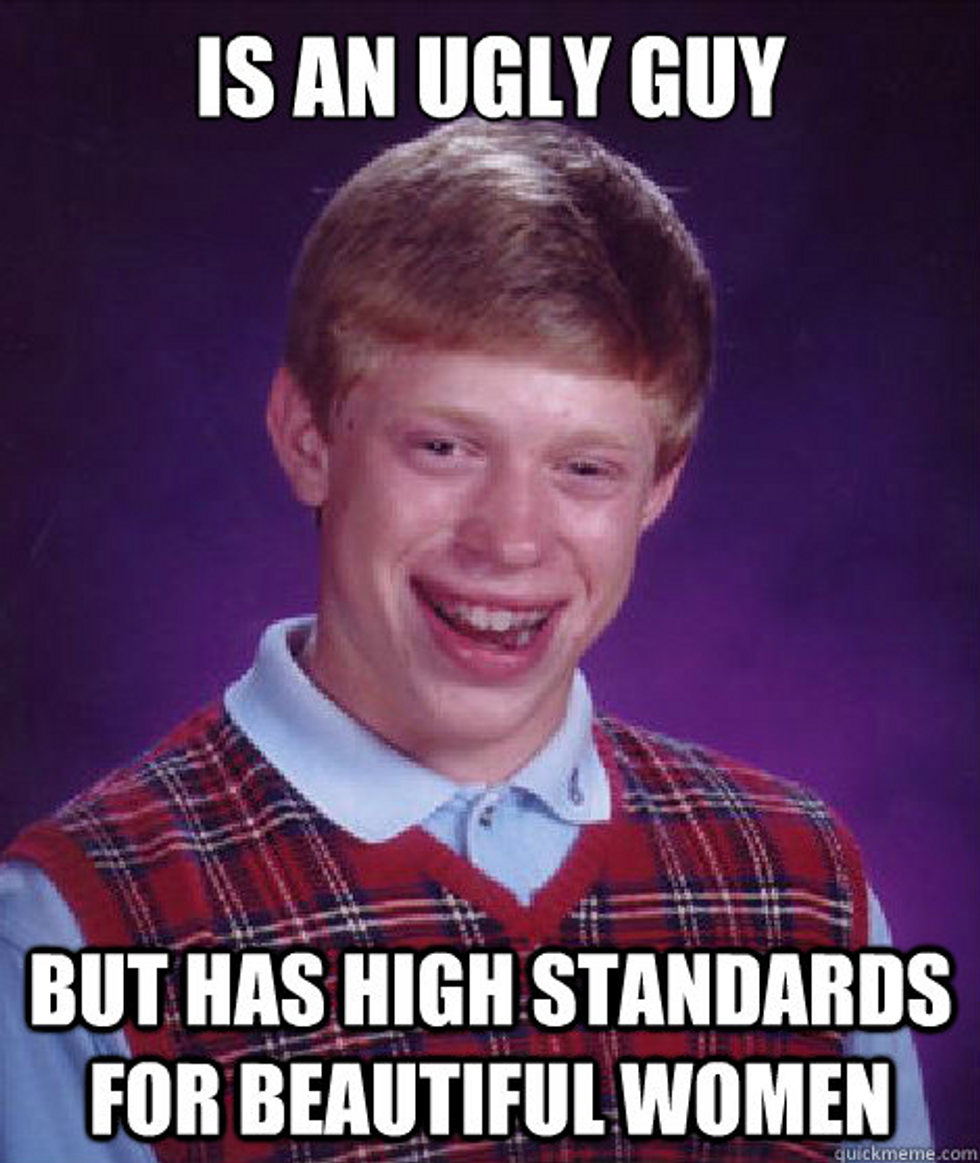 If my momma says I am beautiful, and my momma is always right, how come I only attract creeps at parties? I am so confused.
8. When you go to a crowded room and find yourself wanting to leave ASAP because it reeks of B.O. and peach Burnett's.
Okay, don't even lie about it. You know you have been in at least one room at a frat party that smells rank beyond belief. You'd think the boys would put on some Axe before the ladies come over. I stand corrected.

9. When a mixed drink gets "accidentally" spilled on your hair from a balcony above you.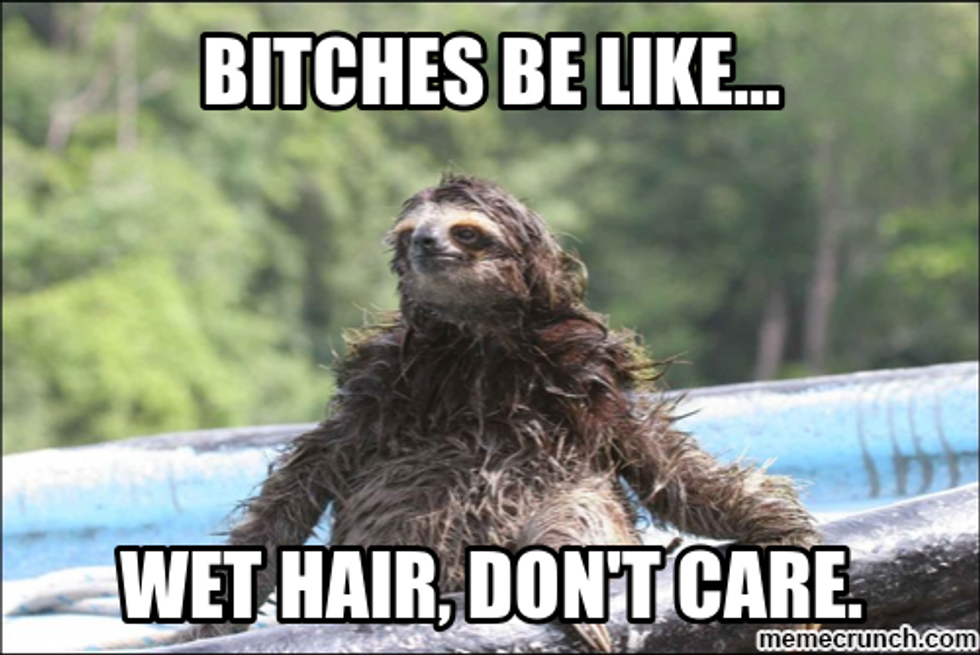 Honestly, why do we even try to look nice for parties? We come out looking like we've just climbed out of a dumpster fire.

10. When you reunite with girls you know who don't talk to you when they are sober.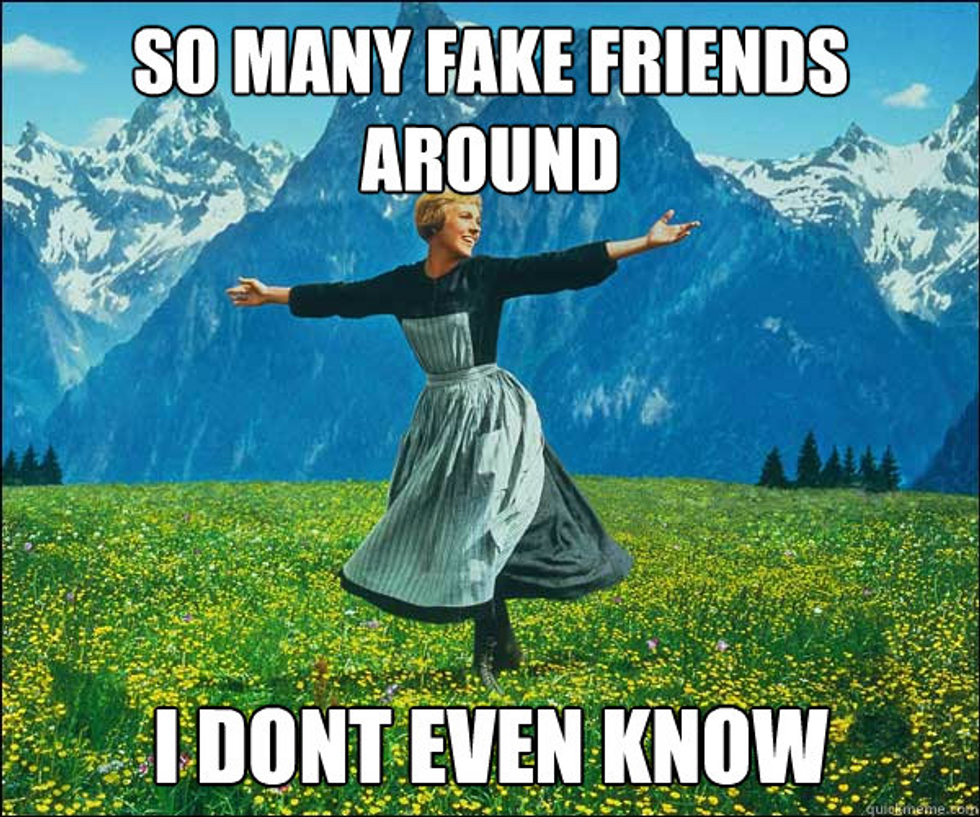 "OMG, GIRL!!! I have missed you so much! Text me!"
11. When you reject a guy's offer to "go hang in the basement," and you see him five minutes later making out with a girl and carrying her down the stairs.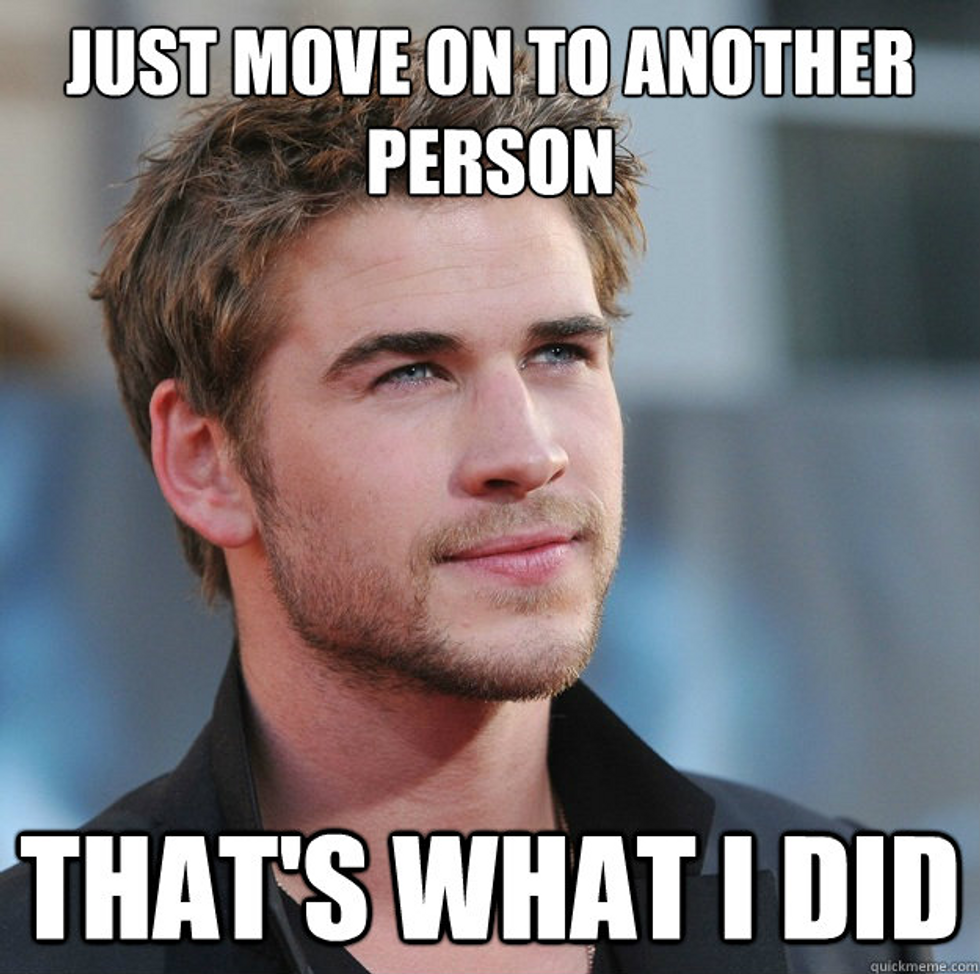 Wow, I can't believe I thought you might've been my soulmate. Man, I am stupid sometimes.

12. When the guys at the door intensely scan you as you walk in.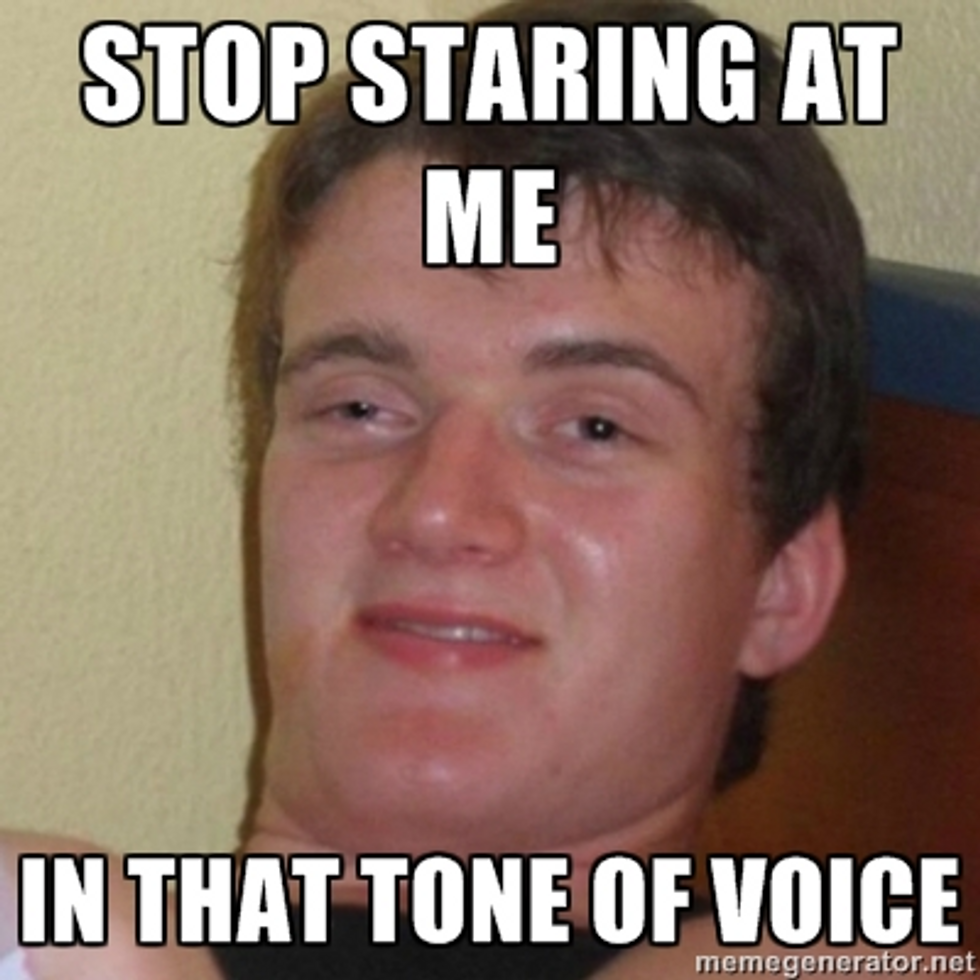 They're experts at staring at you, but pursuing any further than that must scare them shitless.
13. When you start to sober up and conveniently recall that you have an 8 am you have to get up for in three hours. This is the point we will refer to as the anticlimax.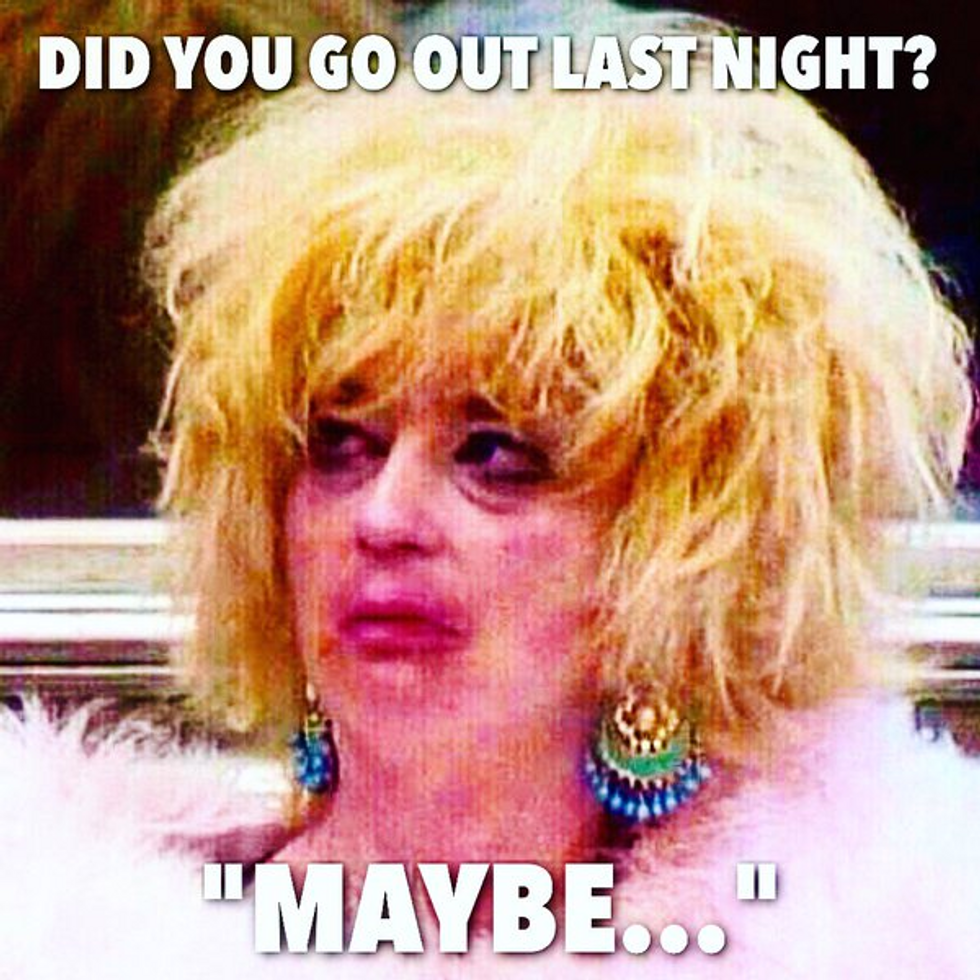 Me to My Friends: "I really need to get my life together. Like soon."