Taylor is ruthless when it comes to break-up songs. You definitely don't want to be on her long list of ex-lovers. But if you're going through a break-up, she has the best songs to jam out to, and to get you through that rough time.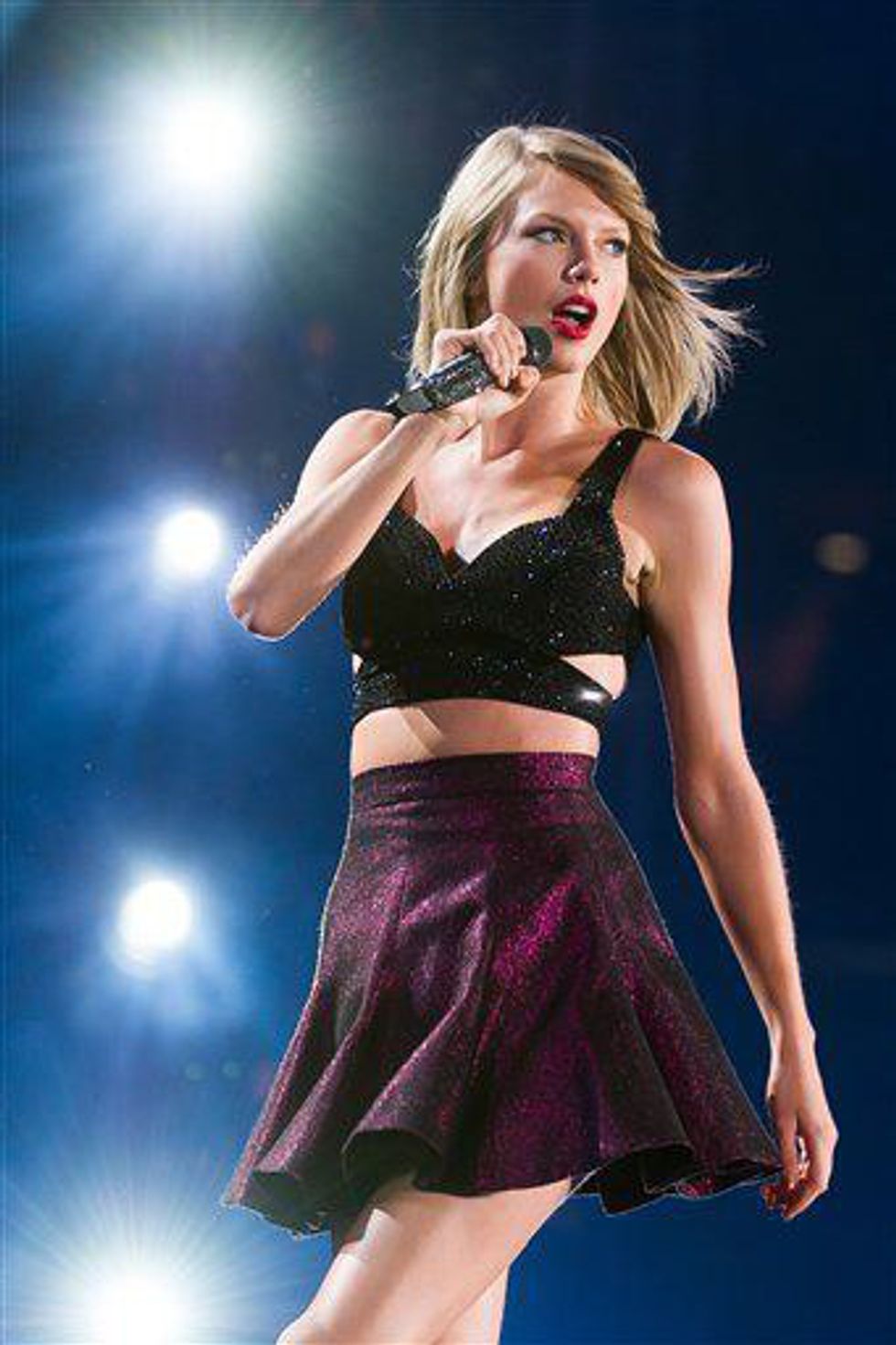 1. "As far as I'm concerned, you're just another picture to burn."
"Picture to Burn": You can listen to this as you rip down the pics of your ex from your bedroom wall, or as you delete all those old pics of him from your Instagram.
2. "You shouldn't be begging for forgiveness at my feet, You should've said 'No,' baby, and you might still have me."
"Should've Said No": This is the anthem for girls that had to deal with unfaithful boyfriends.
3. "Was I out of line? Did I say something way too honest, made you run and hide? Like a scared little boy, I looked into your eyes, thought I knew you for a minute, now I'm not so sure."
"Forever and Always": Taylor's sarcasm is surreal. Gotta love her.
4. "I've found that time can heal most anything, and you just might find who you're supposed to be."
"Fifteen": It may seem like the end of the world now, but in time, you'll be okay, and you'll find yourself and become stronger in the process.


5. "Cause I'm not your princess, this ain't a fairy tale, I'm gonna find someone someday who might actually treat me well, this is a big world, that was a small town."
"White Horse": There's plenty of fish in the sea that will treat you better, so don't sweat it.
6. "And I can't breathe without you, but I have to."
"Breathe": Trust me, you can breathe without him. It will be hard, but you can do it.
7. "But I took your matches before fire could catch me, so don't look now, I'm shining like fireworks over your sad, empty town."
"Dear John": These lyrics give me chills every time.

8. "I'm starting to think one day I'll tell the story of us, how I was losing my mind when I saw you here, but you held your pride like you should've held me."
"Story of Us": The sass is real, and so on-point. Taylor represents every salty ex-girlfriend in this song.
9. "People like you always want back the love they pushed aside, but people like me are gone forever when you say goodbye."
"All You Had To Do Was Stay": Literally, all you had to do was stay.
10. "Cause the players gonna play, play, play, play, play, And the haters gonna hate, hate, hate, hate, hate, Baby I'm just gonna shake, shake, shake, shake, shake shake it off, I shake it off."
"Shake it Off": People suck sometimes, but you just have to shake it off and move on.
11. "And time can heal but this won't, so if you're coming my way, just don't."
"Bad Blood": You tell him, Taylor.
12. "I've been spending the last eight months, thinking all love ever does is break and burn and end, but on a Wednesday in a cafe, I watched it begin again."
"Begin Again": You'll fall in love again and your hope for love will be rekindled. Then you'll probably get hurt again; but Taylor's lyrics will always be there for you.