Whether it was her hair or her life, Carrie Bradshaw knew the true meaning of "making a mess." Even if nothing was going right, she still managed to keep it together. She had the best shoes, the best friends, and together they had the best words of advice. Thank you, Carrie, Miranda, Charlotte, and Samantha.
1. "They say nothing lasts forever; dreams change, trends come and go, but friendships never go out of style."-Carrie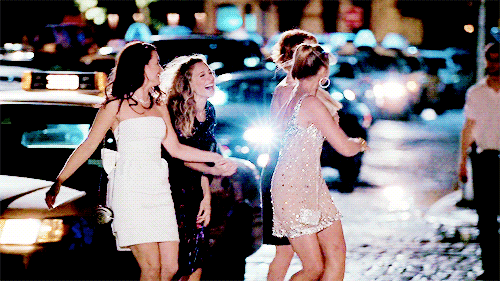 If anything in this world is true, it would most definitely be this statement. No matter what happens in life, as long as you have a good group of friends around you, that'll be all you need.
2. "The most exciting, challenging, and significant relationship of all is the one you have with yourself. And if you find someone to love the you, you love, well, that's just fabulous."-Carrie

Love yourself before you let anyone else do the same.
3. "Sexy is what I get them to try to see me as after I win them over with my personality."- Miranda
Words to live by. Remember: brains then beauty.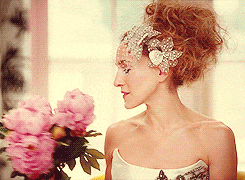 4. "Oh please, there's always competition with an ex. It's called 'who'll die miserable?'"-Samantha
Whether you want to admit it or not, getting over an ex isn't always the easiest thing in the world. Samantha just makes it easier to laugh about it all.
5. "Will you please not use the F-word in Vera Wang?"-Charlotte
Hey, you heard the woman. Stay classy.
6. "I like my money where I can see it- hanging in my closet."- Carrie
Shopping therapy. Shoe coma. Check and check.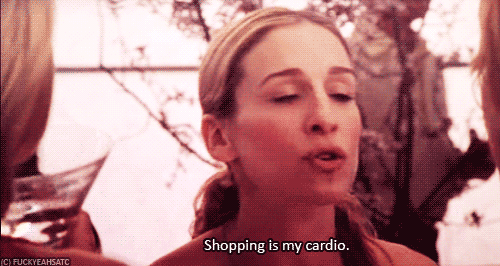 7. "Maybe we can be each other's soul mates. And then we can let men be these great, nice guys to have fun with."- Charlotte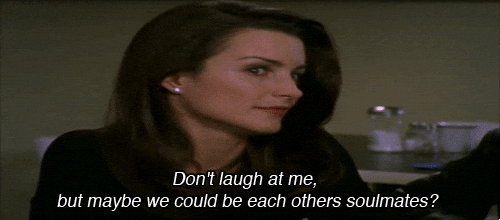 Ladies, is she right or is she right? Nothing better than having your girls around.
8. "I'll admit I have had to polish myself off once or twice, but yes, when I RSVP to a party, I make it my business to come."-Samantha
Stay true to your word and always own every room you happen to walk into.
9. "The fact is, sometimes it's really hard to walk in a single woman's shoes. That's why we need really special ones every now and then to make the walk a little more fun."-Carrie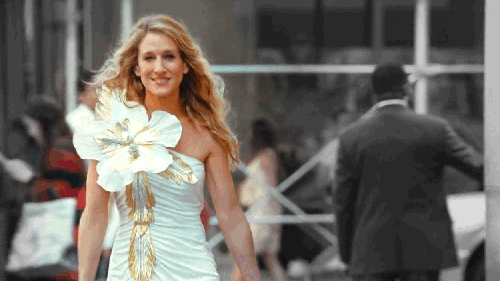 No better way to strut your single lady confidence than in a new pair of shoes.
10. "Do any of you have a completely unremarkable friend or maybe a houseplant I could go to dinner with on Saturday night?"-Miranda
Hey, being single isn't always easy. But, at least Miranda can help us laugh about it.
11. "I will never be the woman with the perfect hair, who can wear white and not spill on it."-Carrie
It's not always about being perfect.
12. "Being single used to mean that nobody wanted you. Now it means you're pretty sexy and you're taking your time deciding how you want your life to be and who you want to spend it with."-Carrie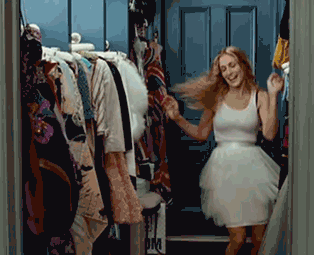 Stay true to yourself and keep your eye on the prize.
From her roller coaster relationship with Mr. Big to her ever-so-heart-breaking love with Aidan, Carrie Bradshaw had seen it all. But with a little help from her girls and the newest and prettiest pair of heels, she got through everything. So, thank you Sex and the City, for teaching us so much, making us laugh, and always keeping us guessing and inspired.

"Have you ever been in love?"-Carrie
"Abso-fucking-lutely."-Mr. Big
Aim for nothing less, my friends.