When I found this meme, I not only found it to be hilarious, but I also found the image of the cat to be quite interesting and relatable. I am sure that many of you will be able to relate to these situations and will feel the same as this posing cat does. This is actually a taxidermied cat. As for why it is posed like that is beyond me. I guess I am in the same situation as the cat, wondering why. Here are 11 of my personally favorite Persian Cat Room Guardian Memes!

1.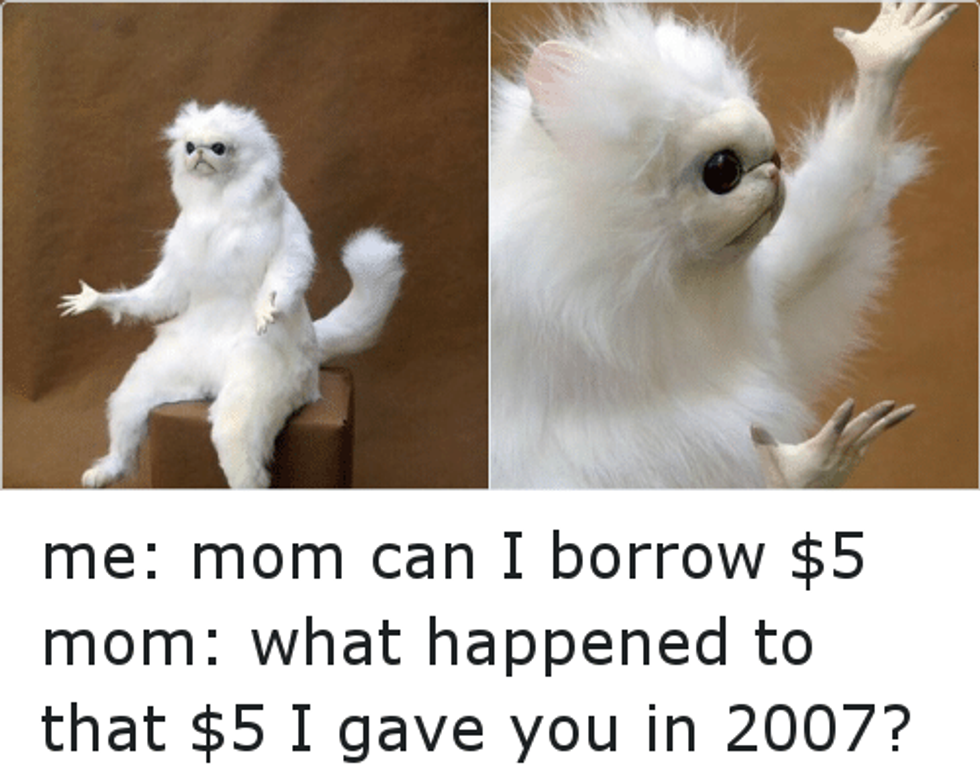 I know that feeling when money seems to disappear. I personally try not to borrow money but when it does happen, I wonder where it all went and why I ever spent it that way.
2.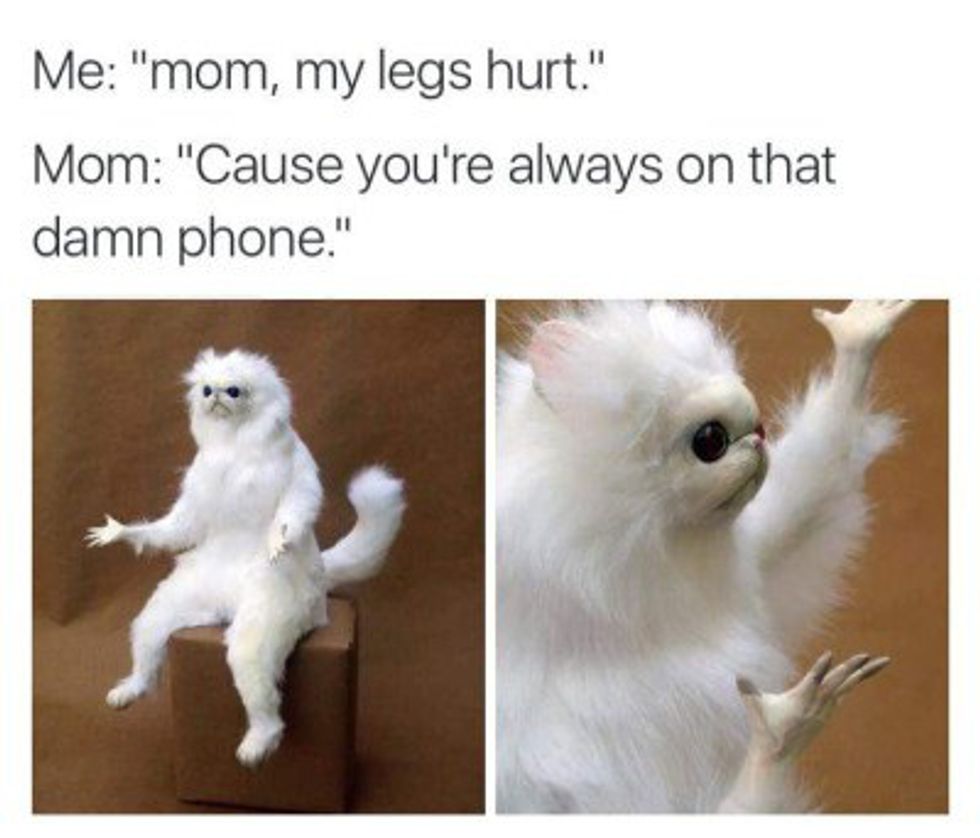 Neck pain due to cell phone use, interesting. I do know that cell phones in social situations can be a pain in the... glutes. Anyways, I typically leave my phone in my room when ever I go out, so if any of you are trying to contact me and I'm not picking up, it's probably because my phone is in my room. I get distracted too easily and I feel phones now have taken too much away from social interaction.
3.
My dog would do this when I used to let him out into the backyard. I have no I idea as to why, but I did read an article recently that found that dogs do not like to be hugged. If fact, most kids receive dog bites immediately after hugging a dog. I guess dogs really don't like hugs.
4.

Oh my goodness, I could rant about this for hours. Hawaii's traffic is so bad, and the construction work is so slow. When there is a coned off lane, it's like 10 miles before the roadwork, and the roadwork is only for 100 feet of pavement. I swear, sometimes Hawaii law makers are so dumb. Okay, I've ranted my fill.
5.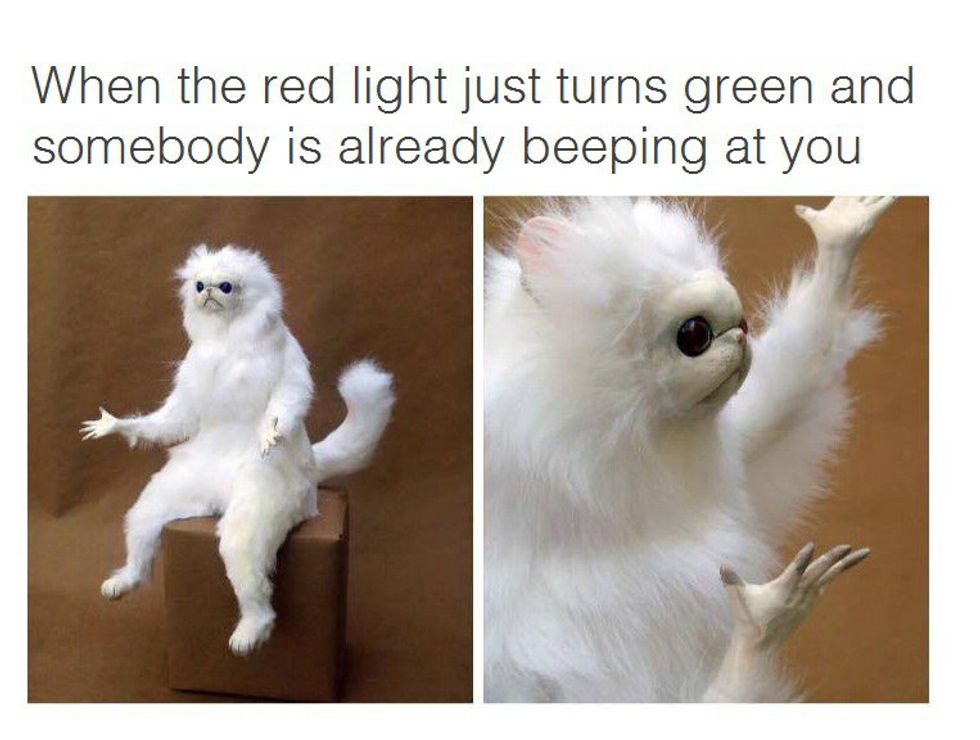 Don't you just hate it when someone honks at you. Another Hawaii fact, honking is basically saying you want to fight, unless you are honking to prevent an accident. I've seen road rage caused by a single honk. So, wise tip, if you visit Hawaii, don't honk unless you want to get the life beaten out of you by a group of Samoans. I respect Samoans and you should too.
6.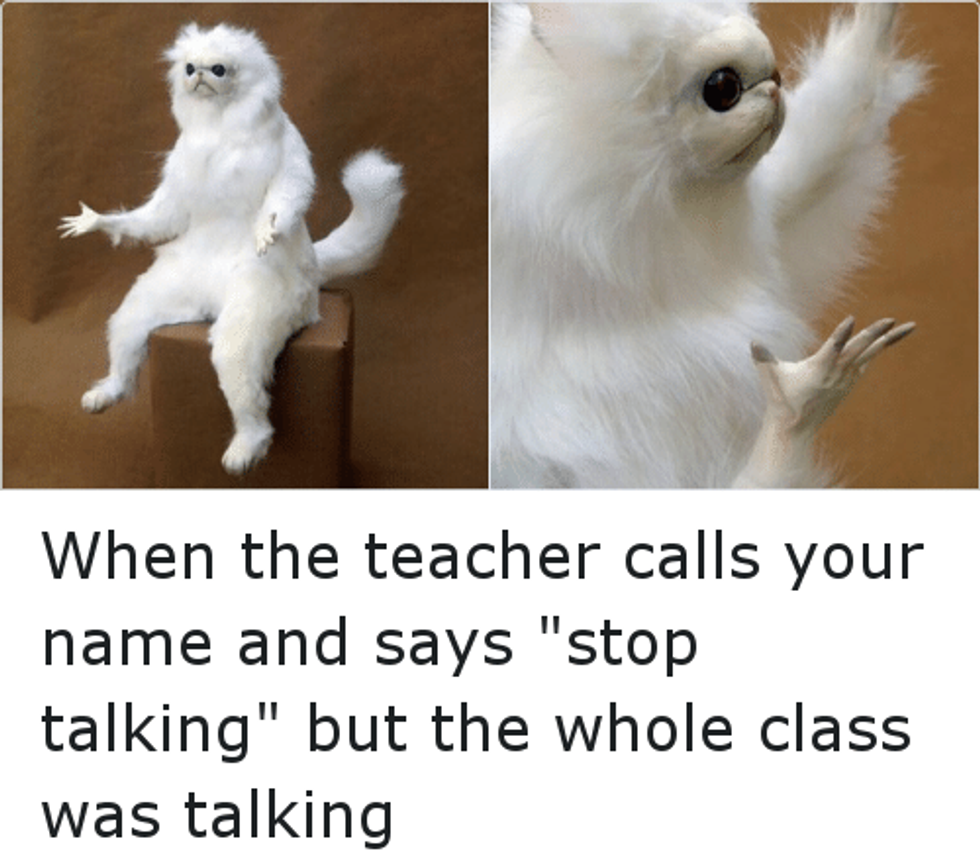 I used to talk quite a bit with my friends Jaytee and Christian. We would talk (more like I would talk) and the teacher would call me out on it. I remember thinking the same thing as this meme, but I probably was the loudest talking person in the room. I eventually learned I have trouble whispering.
7.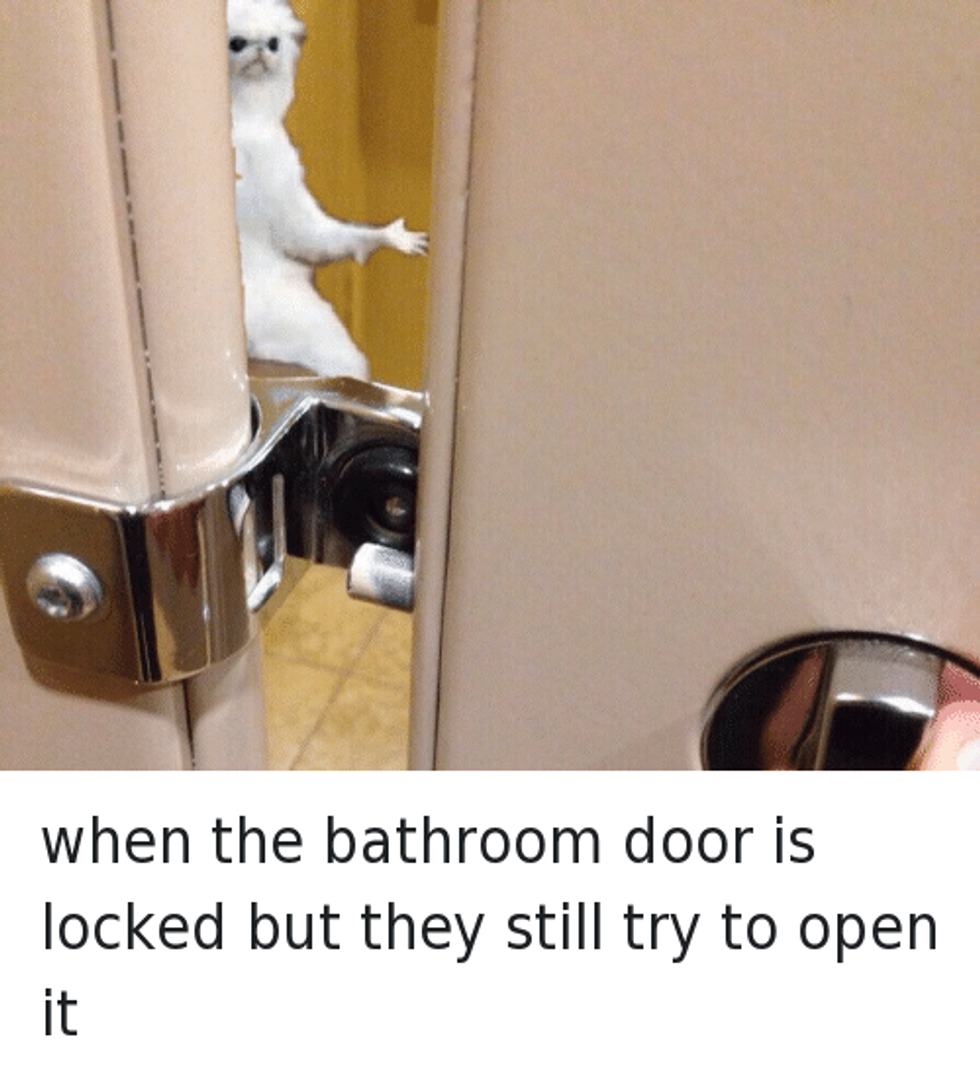 I remember one time when I used to play tennis for my school at this shady park (no, it was not nice "tree" shady, it was " 1 million homeless" shady) I went to the public restroom. I just finished washing my hands when this homeless guy came up to me and said, "Eh bruh, all you punks ruin the bathrooms, shame on you!" and I just nodded in agreement as so not to have the wrath of hell poured down on me by a homeless man, and I sprinted out of the bathroom.
8.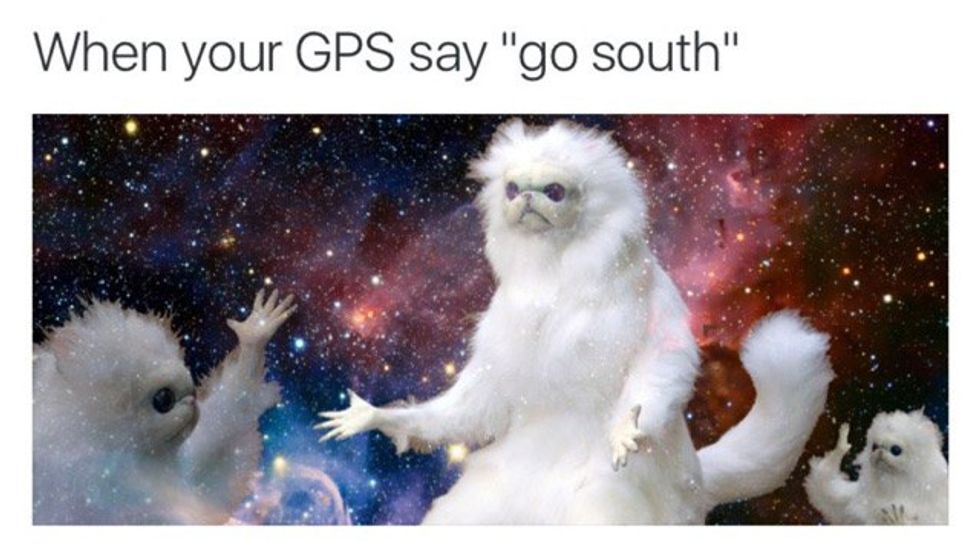 Back to cellphones, now days, I have no idea why anyone would buy a gps. GPS's are now inside of all cellphones, so there is no need to buy one of those useless Garmin ones. Those show you driving 100 feet parallel off the freeway on the map, like you off roading or something.
9.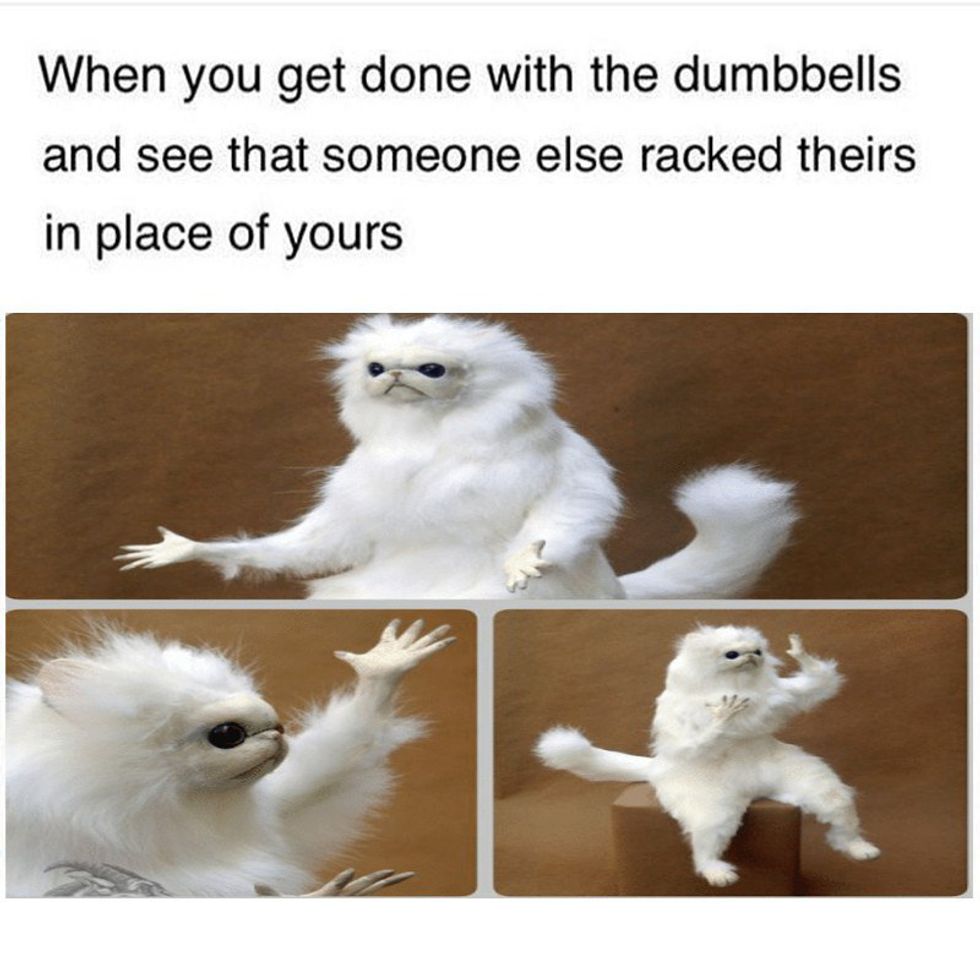 People who do this at the gym, please don't do this anymore, I beg you. How would you feel if someone took you out of your house, shook you around with sweaty palms, then did not care enough to put you back into your house. It's irritating. Maybe just as annoying as the problem in the next meme.
10.

I've only had this happen a few times because when this does happen, I just keep calling back until the person picks up. The only practical reason I could see this happening for, is if you accidentally butt dialed a friend.
11.
For all of you students suffering in the final stretch of school, hopefully this cat will give you encouragement to finish out the semester.
12. For all you Wheaties, this one might give you a laugh: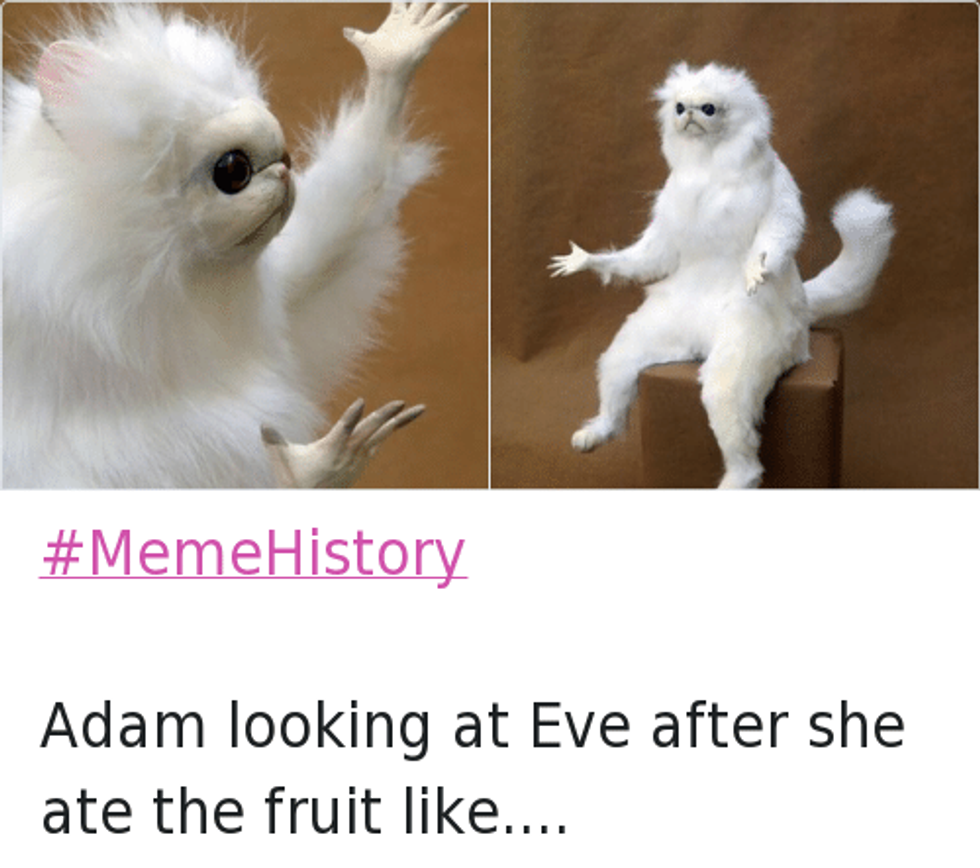 I have always wondered what would have happened had Adam not eaten the apple. Do you have any ideas on this? Please feel free to comment in the comment section below. Also please comment on any topic ideas you wish to see here in these posts. Thanks.