With the shock that Trump is our next President settling in, let's not forget what we're leaving behind. Here are 12 of the best Joe Biden memes to get you over the hump a week after the notorious Trump-inator won a *probably rigged* election (his words, not mine).

1. "Wrong address."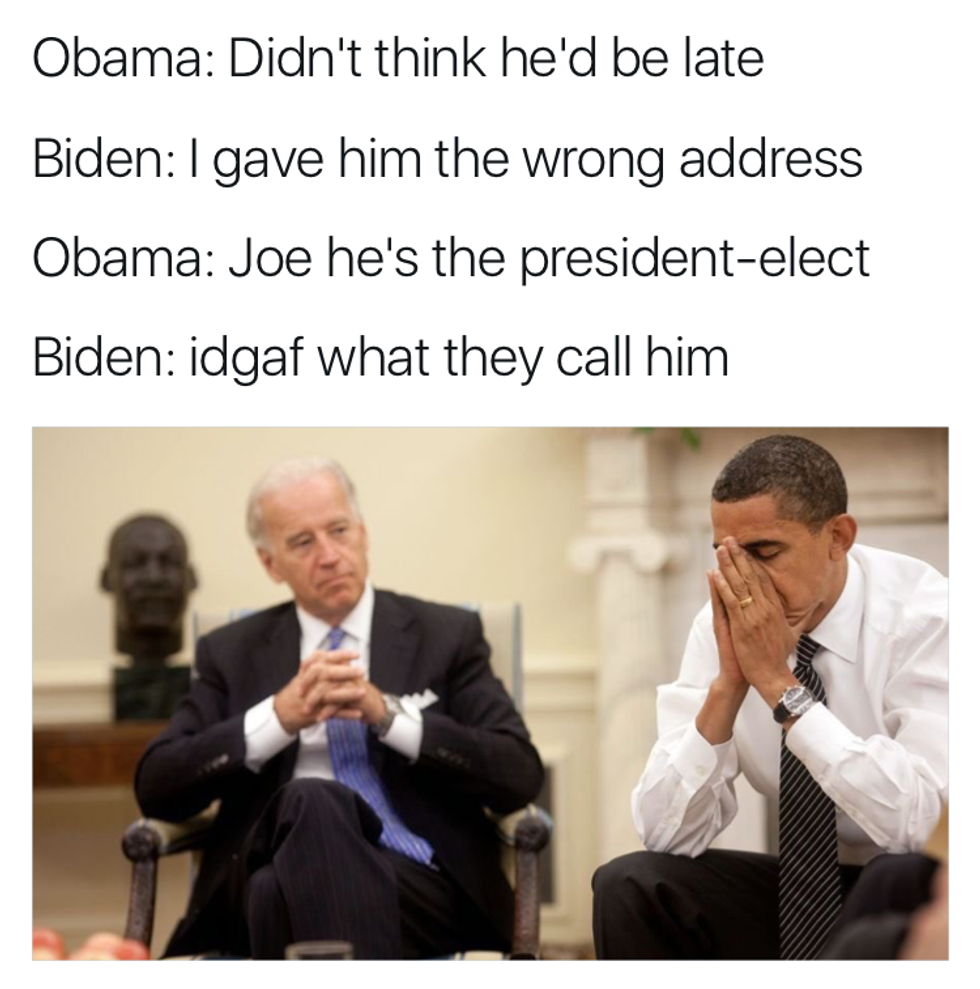 2. "Sock him."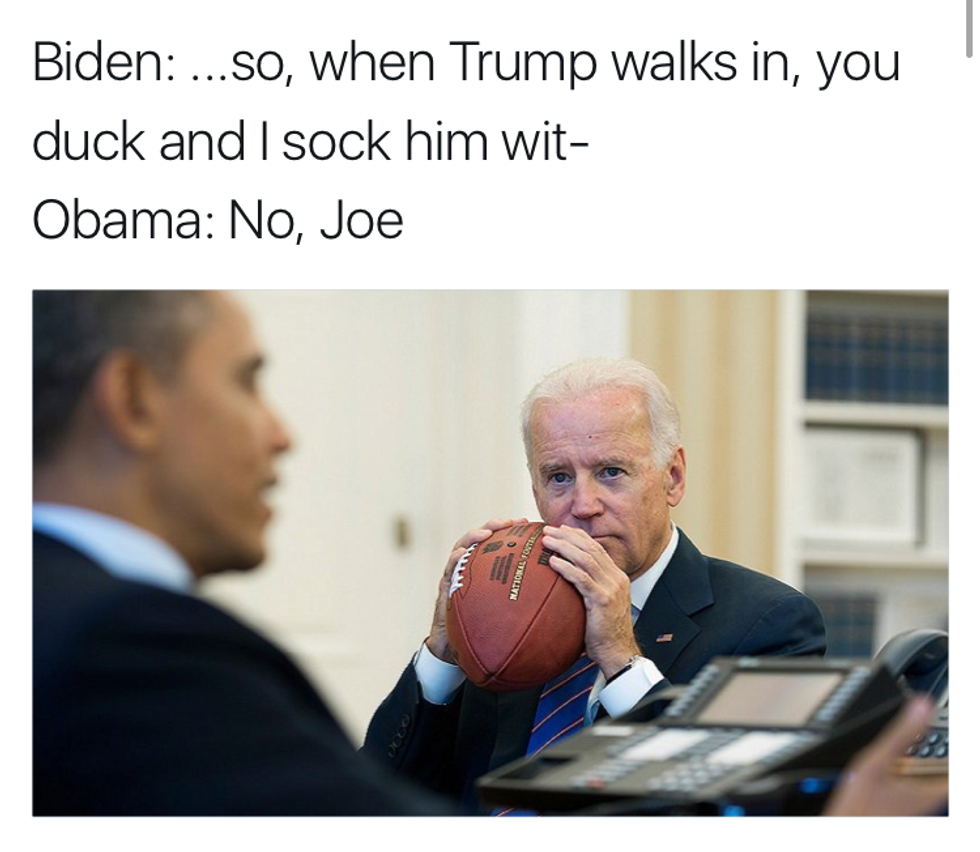 3. Password.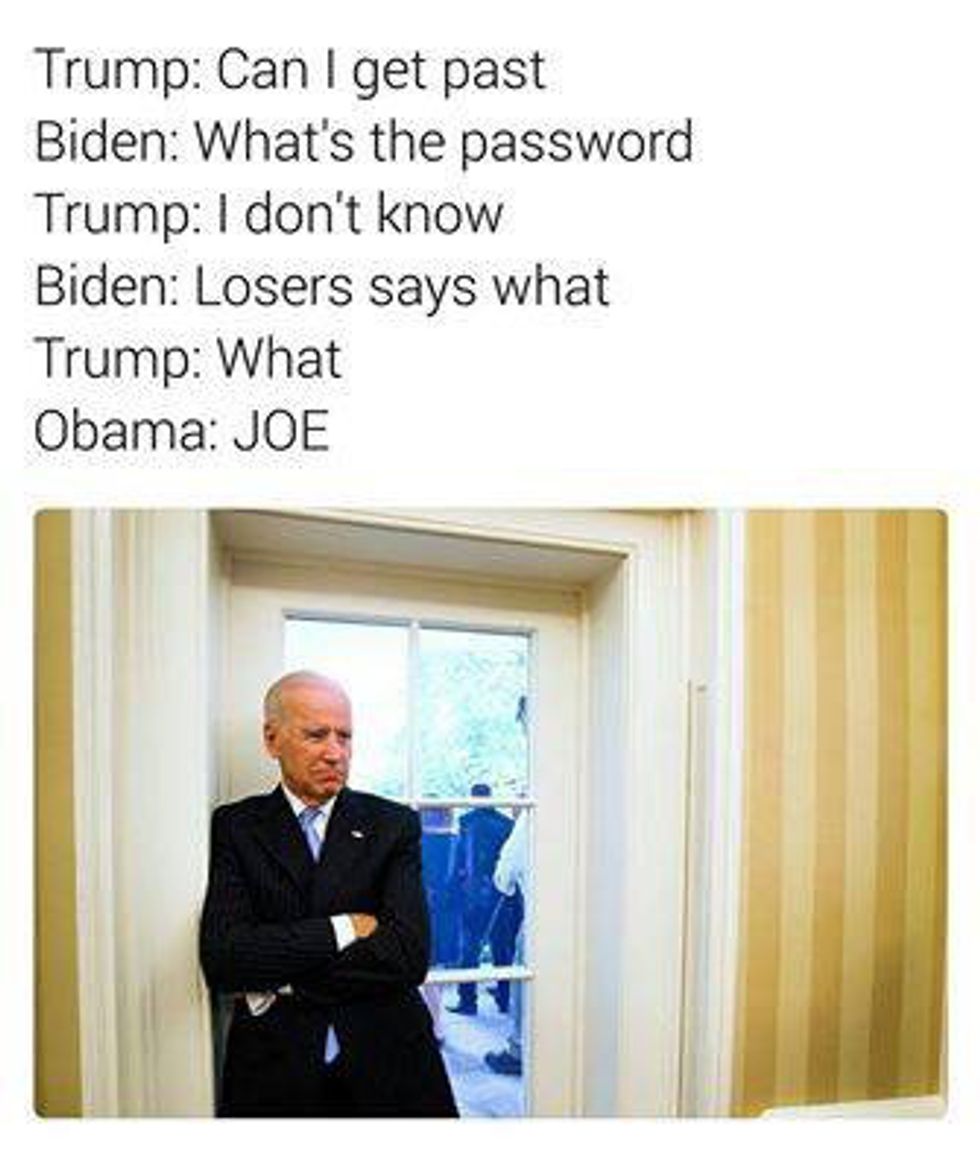 4. Join the protest.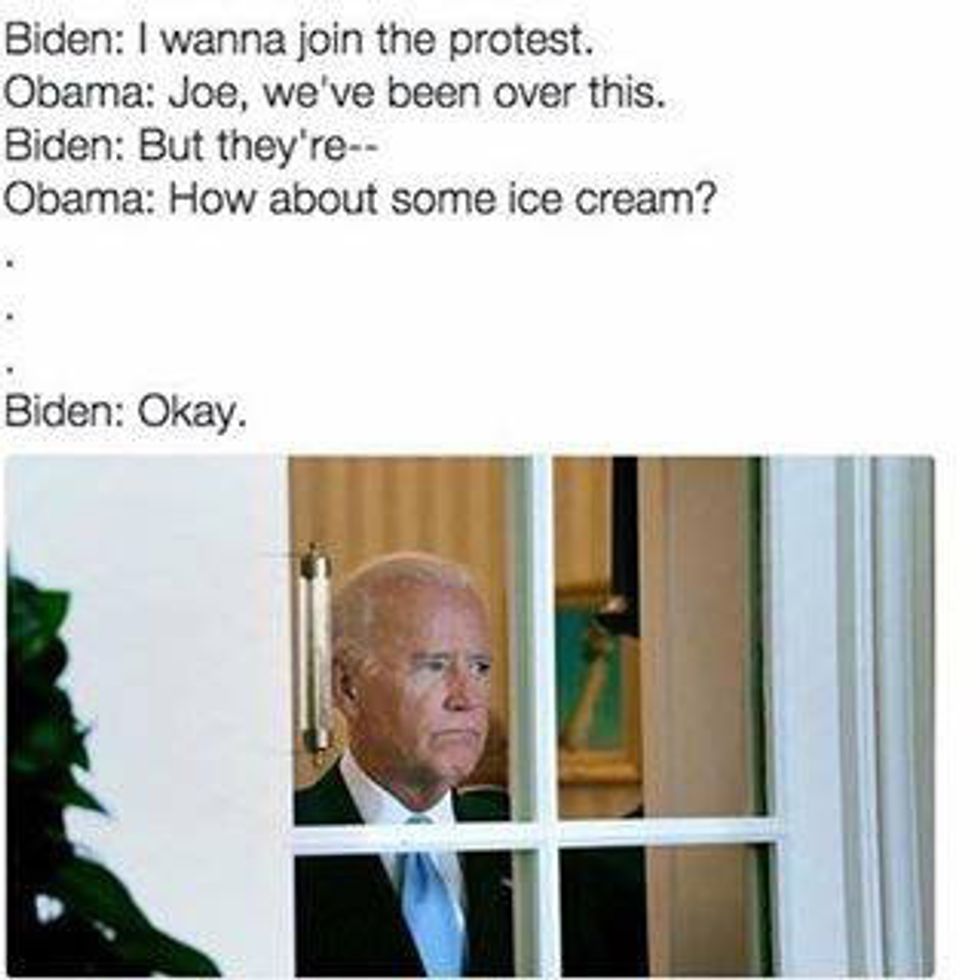 5. Fake birth certificate.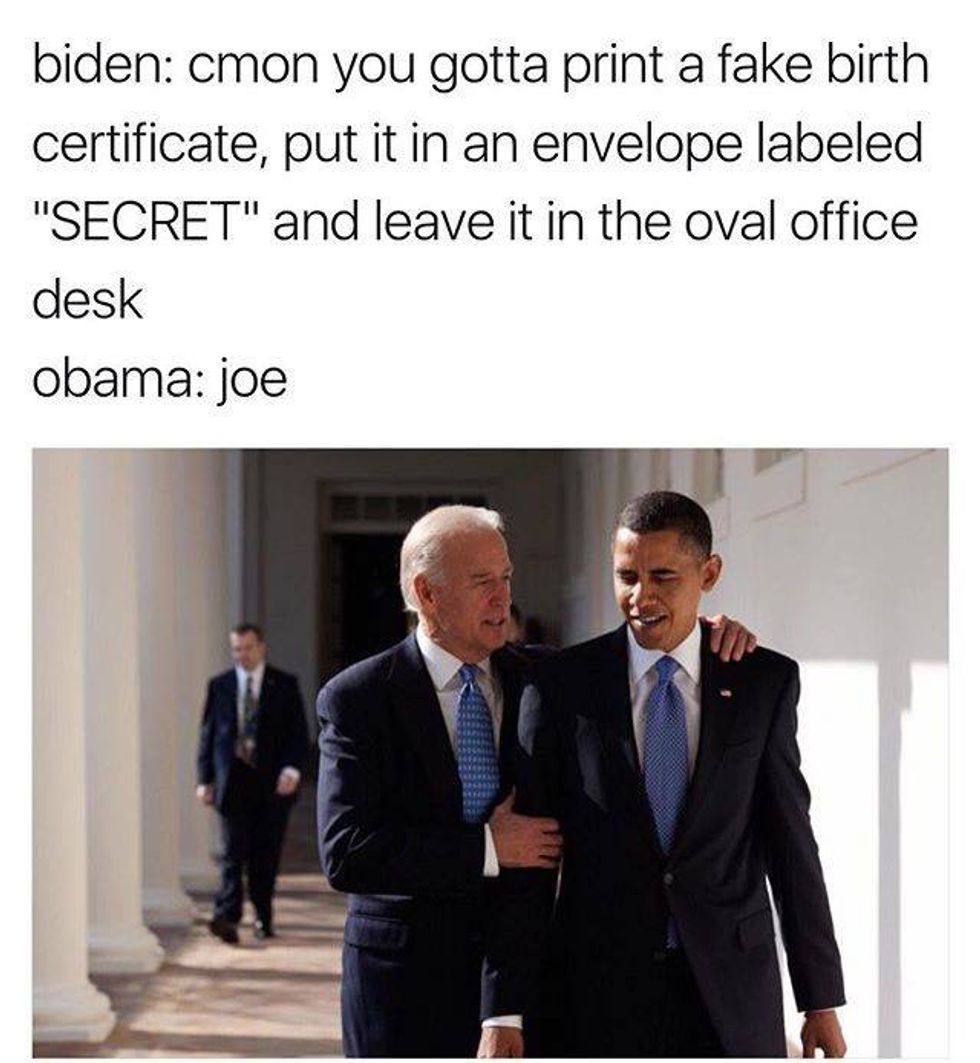 6. Light up sneakers.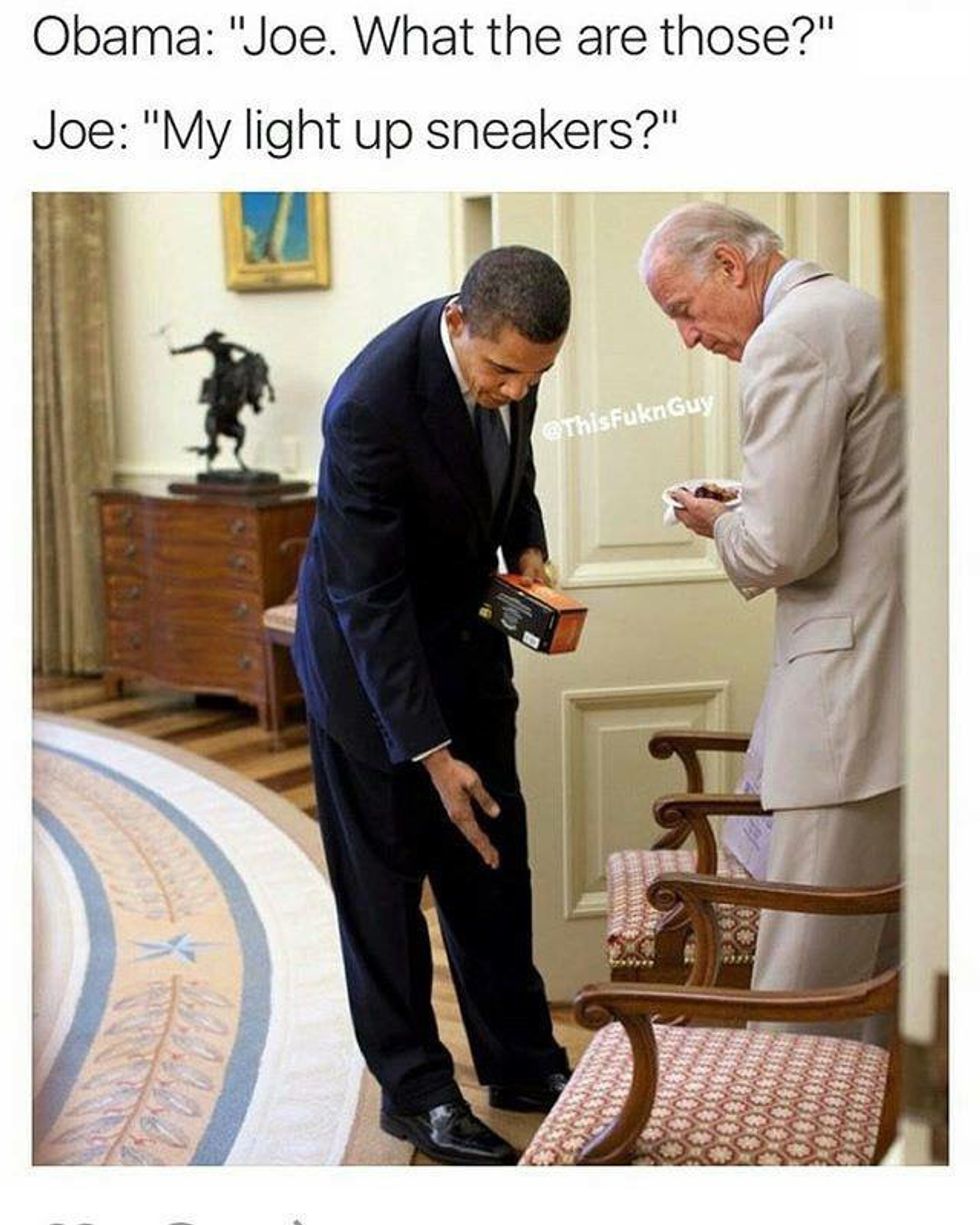 7. Joe, please.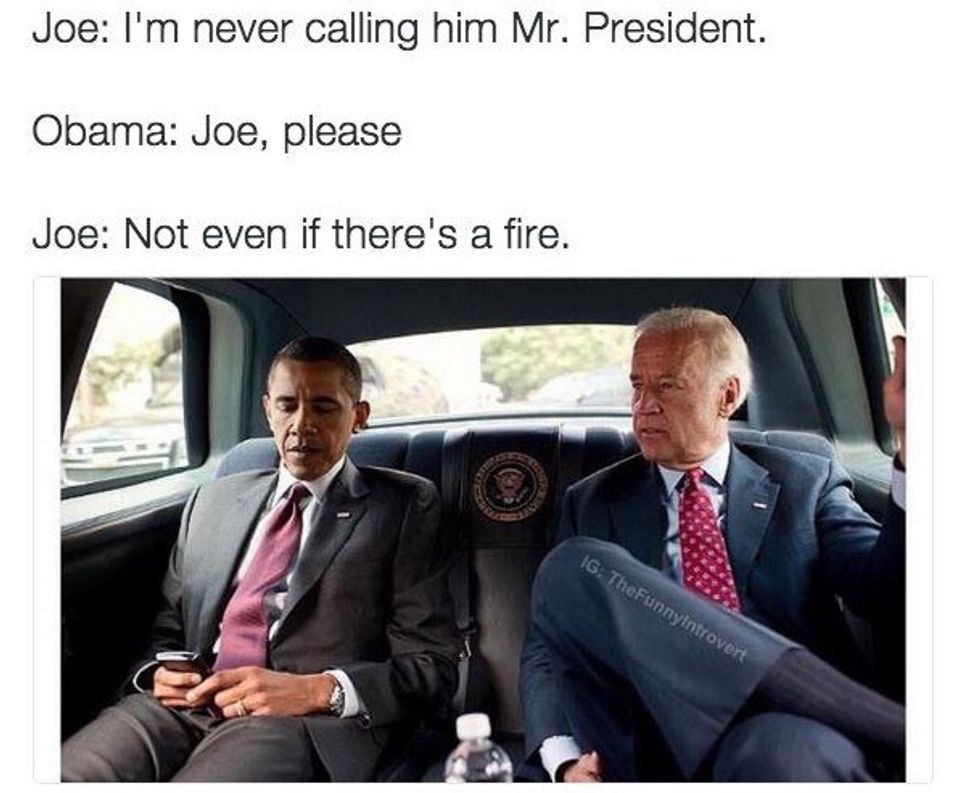 8. Wifi password.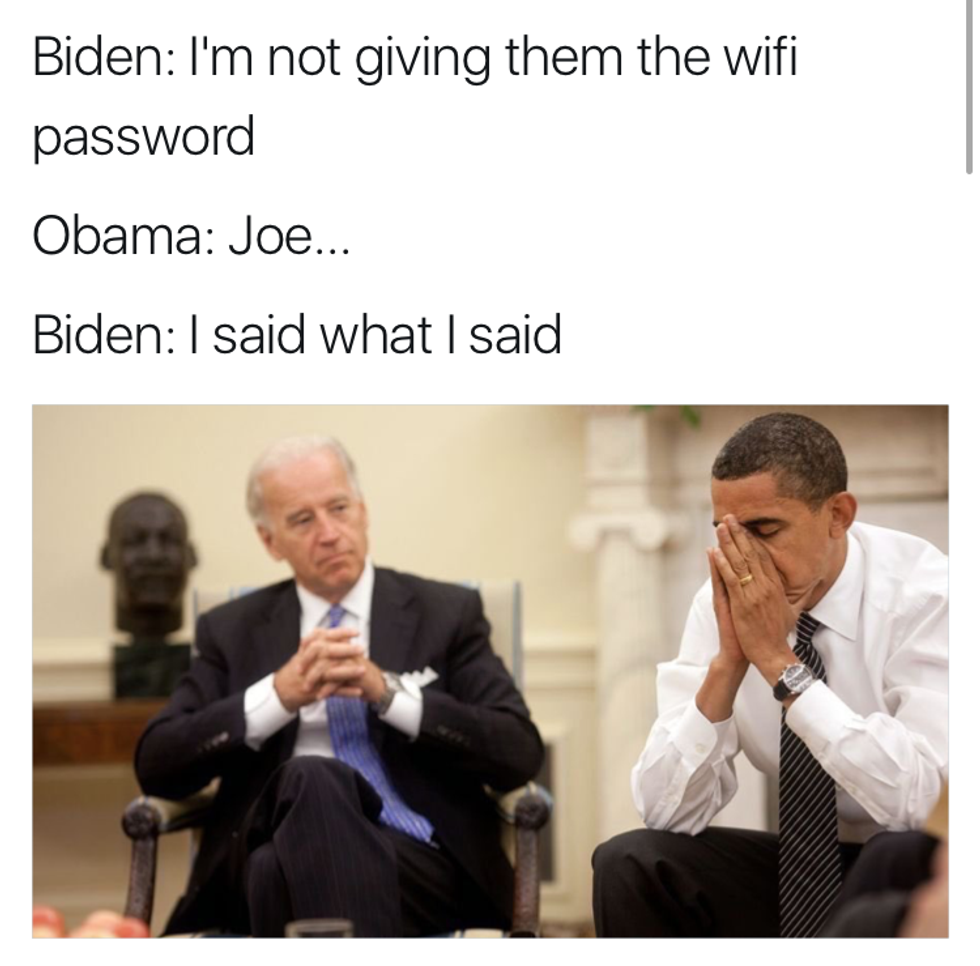 9. Jagerbombs.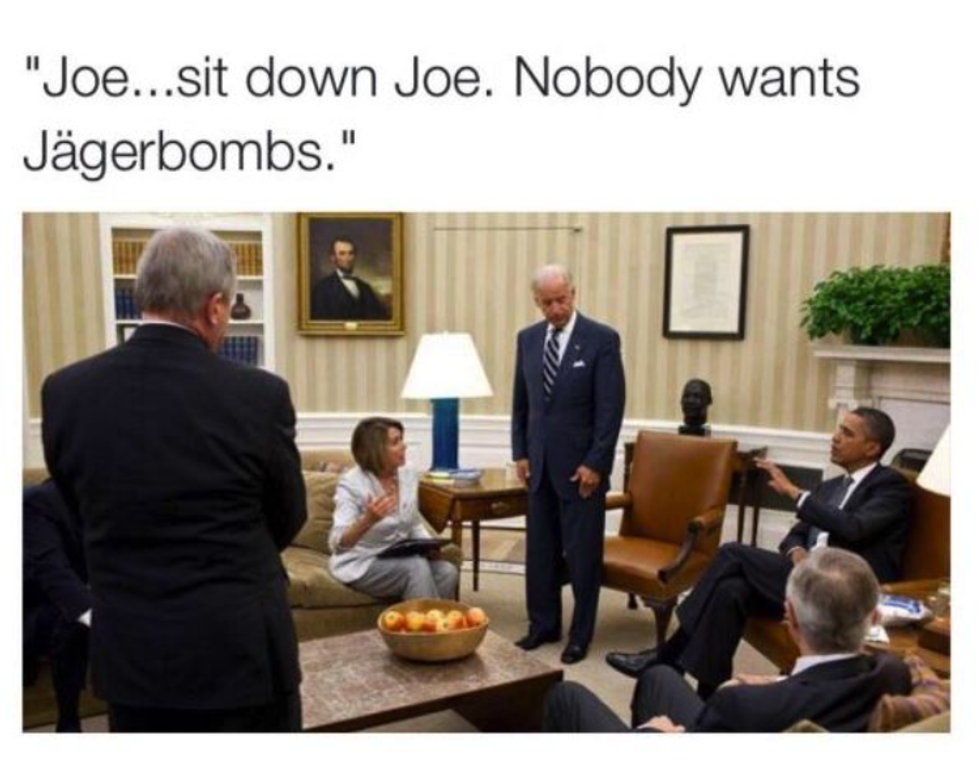 10. Far away.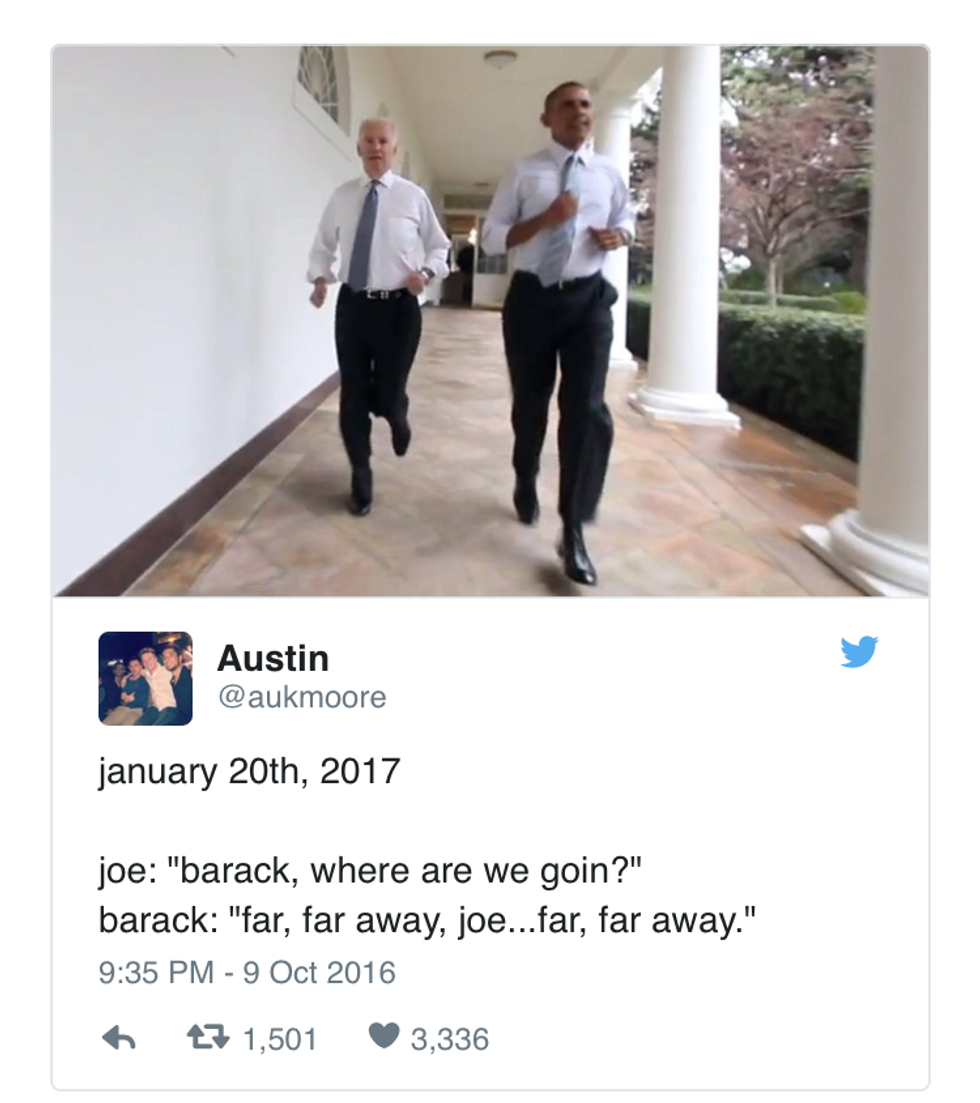 11. Remove the screws.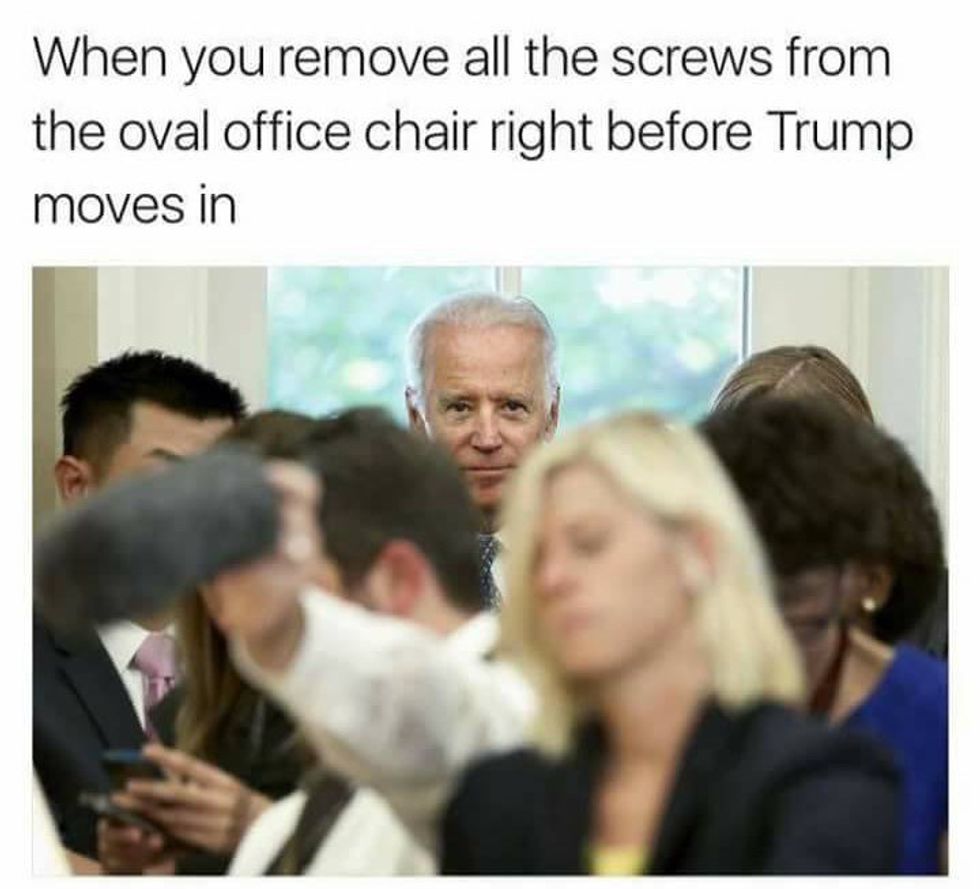 12. Ice cream.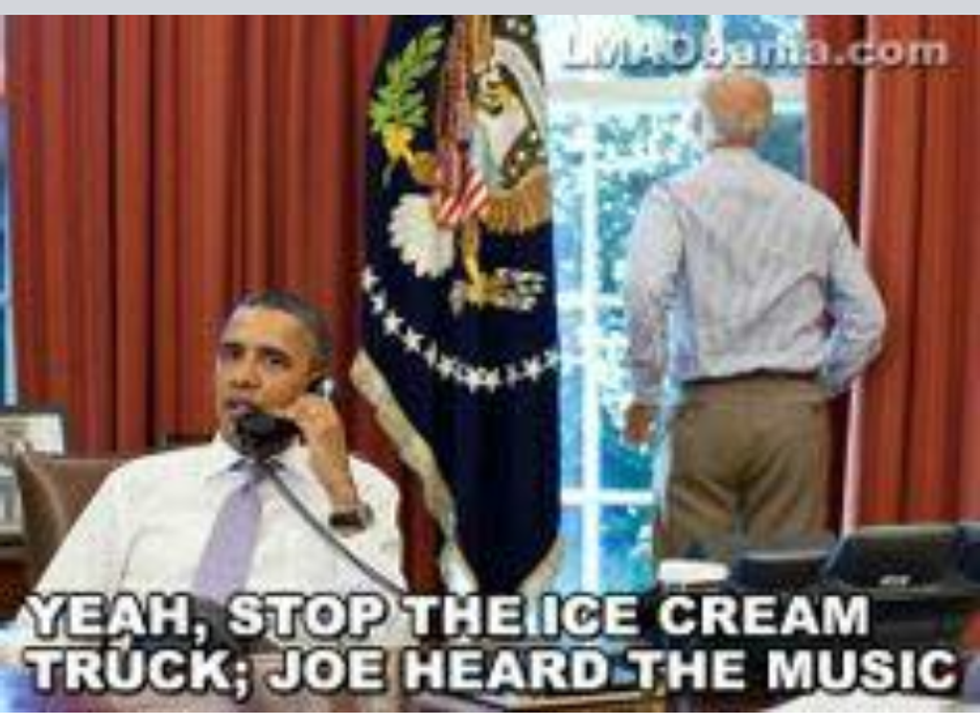 FYI JOE BIDEN IS 73.
AND...here's a young Joe