Everyone dreams of dating in Disney Parks. There's something about the atmosphere: the music when you first walk into Magic Kingdom, the smell of foods from all over the world in Epcot, the romantic-feel of movies in Hollywood Studios and the thrill of adventure in Animal Kingdom. There's something for everyone when it comes to dating in the parks, but only a few spots are recognized popularly. Are you planning on taking a date inside the parks anytime soon? Here are a few unique ideas to try on your next date night!
1. Tom Sawyer's Island
This is such a hidden treasure at Magic Kingdom. This little island is perfect for couples who love to explore hidden caves, run across barrel bridges, play checkers in Fort Langhorn and relax or "people-watch" the guests across the way in Frontierland. There aren't any rides on the island, other than the raft that brings you across the river from Frontierland, so crowds aren't very large there. Going by yourself can even be just as enjoyable!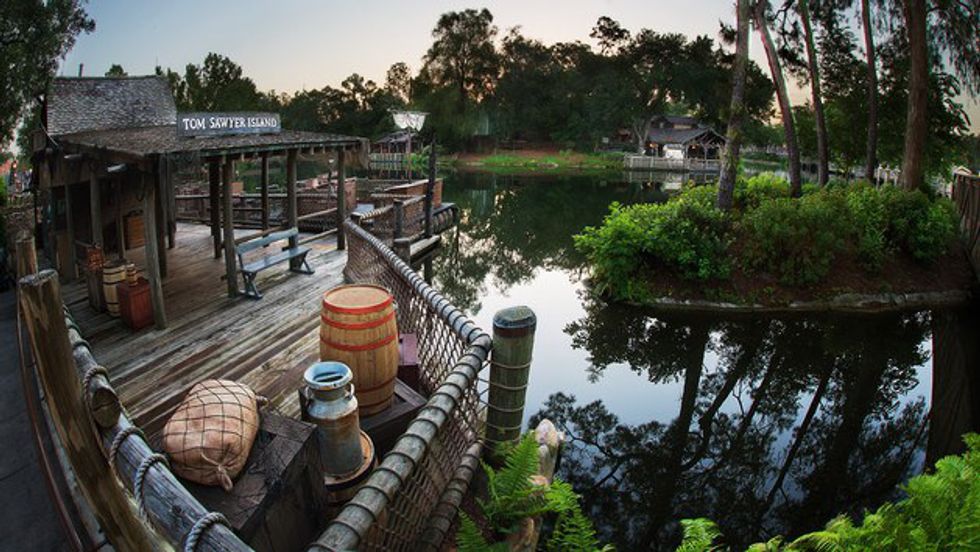 2. Disney's Animal Kingdom Lodge
Why Animal Kingdom Lodge and not the park? Deluxe hotels are generally quieter, and the atmosphere in this hotel is beyond romantic. Stepping into the lobby and seeing all the African culture details everywhere you look brings you to a whole other place. Looking out the glass wall onto the savannah and seeing all the animals in a more intimate way can already be breathtaking enough! There are also multiple restaurants, a pool, transportation to the other parks (if you want to add more onto your date), gift shops and a fireplace to relax with you significant other! The entire resort is beautiful beyond words!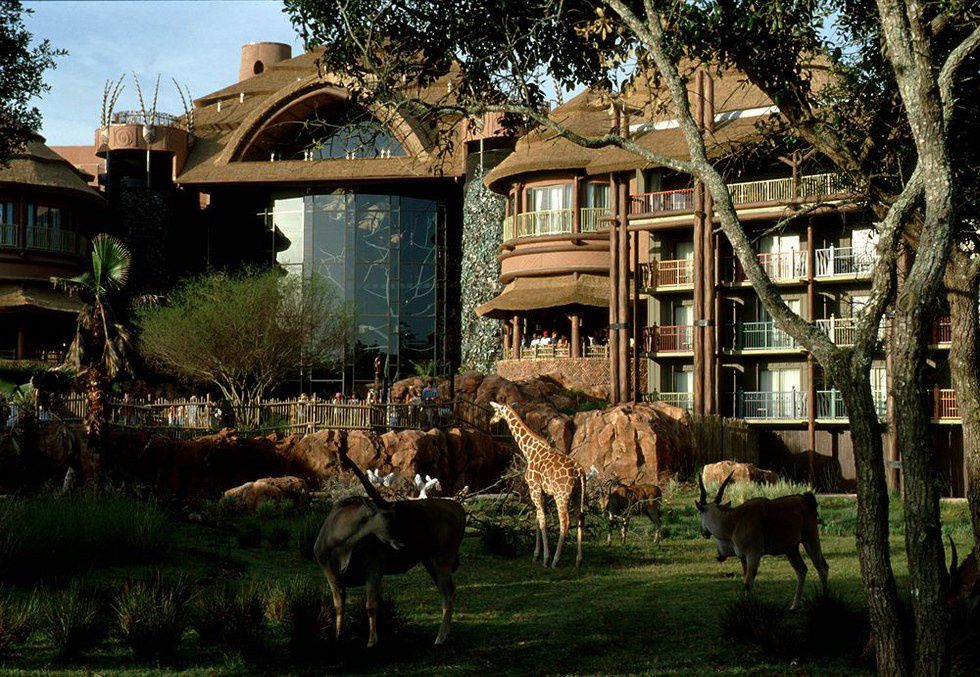 3. Disney's Quest

Unfortunately, this date idea won't be around for too long, so take the chance if you get to see it! Rumor has it that this virtual theme park located in Disney Springs is closing sometime late 2016 or 2017. This 5-floor interactive theme park is perfect for any couple that has an appreciation for video games. The park features a 3D Pirates of the Caribbean game, a 3D Jungle Cruise experience, create your own rollercoaster in CyberSpace Mountain and a chance to virtually fly on Aladdin's Magic Carpet Ride. The park also features unlimited access to classic arcade games with admission.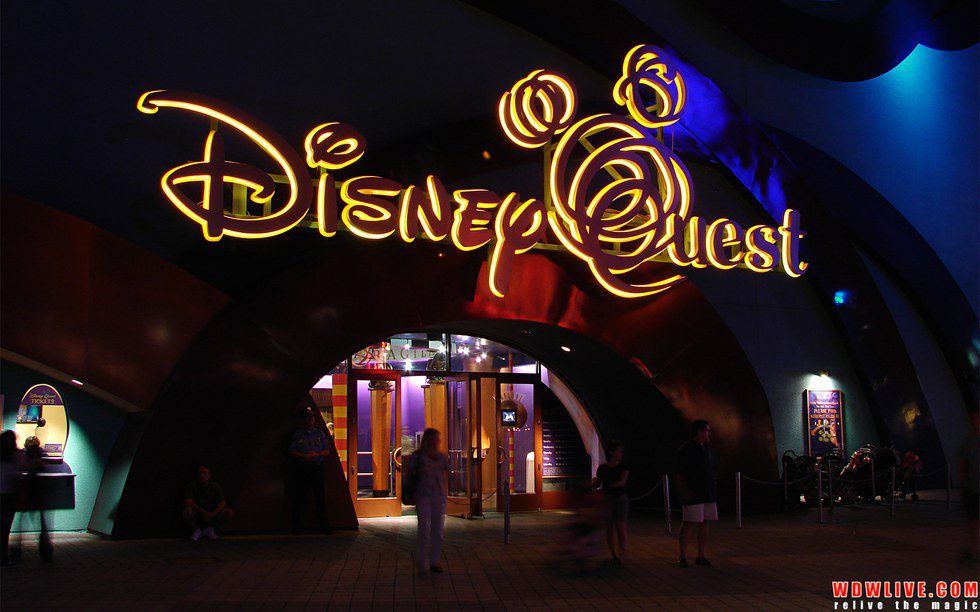 4. Tangled Bathrooms
Okay, this one sounds weird to a non-Disney fan, but this has the potential to be extremely romantic. These tangled bathrooms feature lanterns that light up at night to give a romantic glow to the area. Under the lights, you can find multiple tables with phone-charging stations underneath them, which is a perfect place to take your food from any quick service restaurant, and relax under the lights. Rapunzel's tower is also located close to the bathrooms, along with 10 hidden pascals throughout the rest area! Make it a game and see who can find all the hidden chameleons first!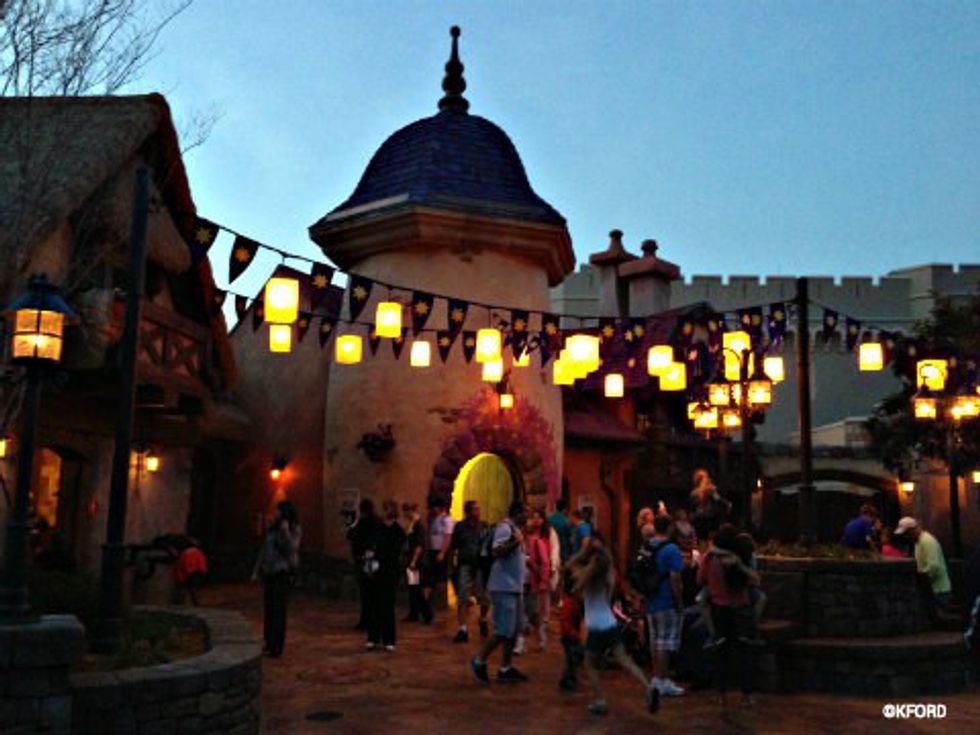 5. Character Spots
This is a given: meeting characters on a date is the most fun you can have during a Disney trip. All the characters love to interact with their guests and will do anything to make sure you're having fun! Definitely a must-do, especially for making a date extra magical.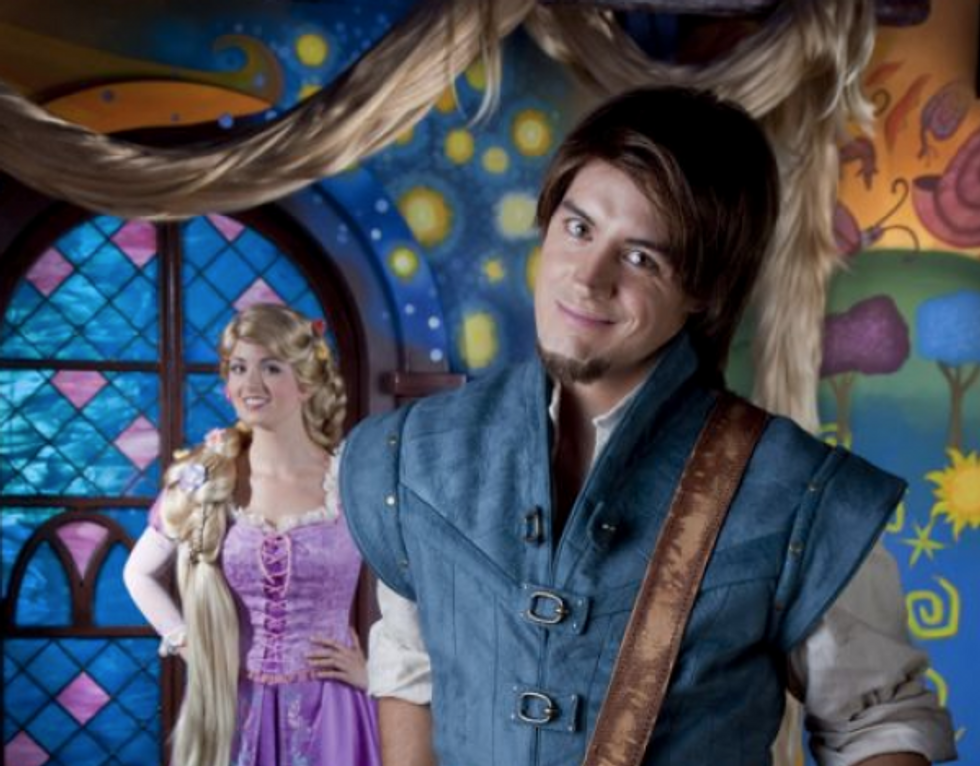 6. World Showcase: There's more than drinking!
When most young-adults hear Epcot, they think about alcoholic beverages and drinking in every country in the world showcase. These countries have so much more to offer than drinks and food! Explore each country, see their street performances, visit their shops and immerse yourself in the displays they have. The details put into each showcase are breathtaking, take it all in!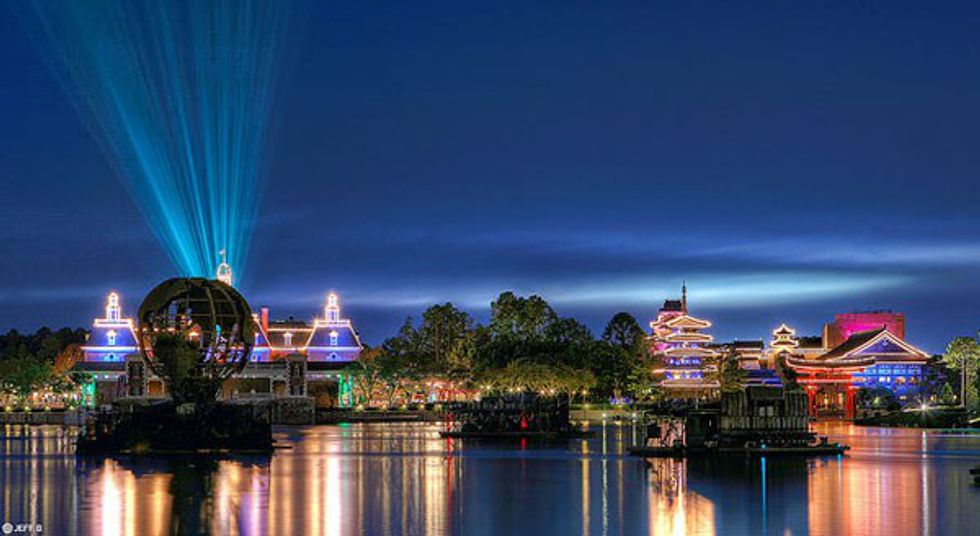 7. Typhoon Lagoon or Blizzard Beach
Water park dates can be the most thrilling or most relaxing depending on how you go about it. If you and your date like the thrill-side of parks, take a swim in the shark reef at Typhoon Lagoon, go on Summit Plummit at Blizzard Beach or even hit the parks wave pools (Typhoon Lagoon has the best one, in my opinion). If you like to relax, head over to the lazy rivers, grab a chair and tan all day with a lemonade in your hand! So much can be done at any of the water parks!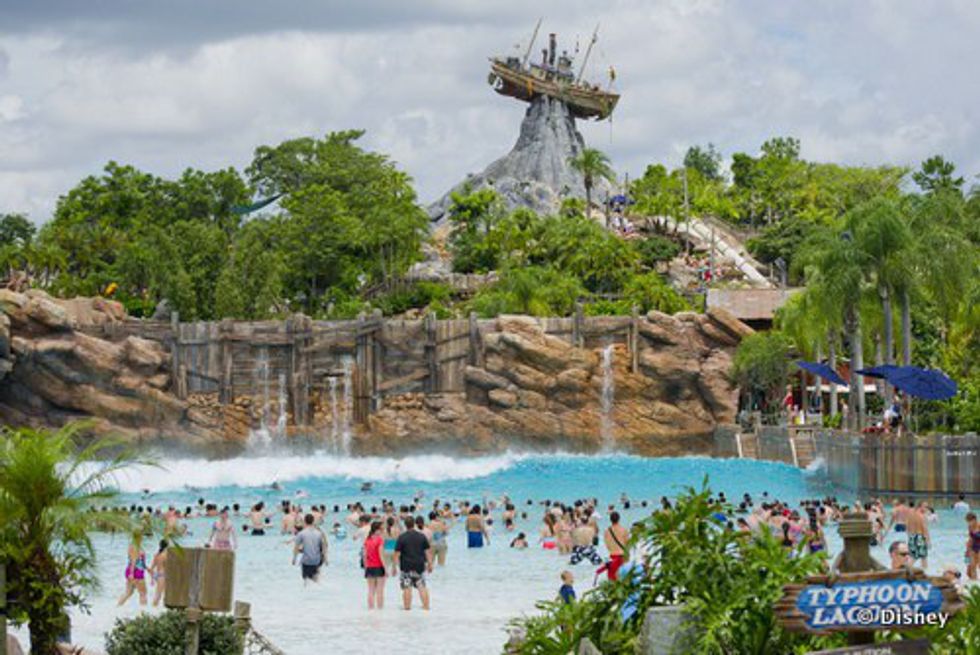 8. Disney's Spirit of Aloha
Join the Luau at Disney's Polynesian Resort for an entertaining dinner show with an "all-you-can-enjoy, family-style feast" and beer/wine if you are 21 years or up! Celebrate the culture by experiencing hula dancers, fire-knife performers and drummers all while you eat!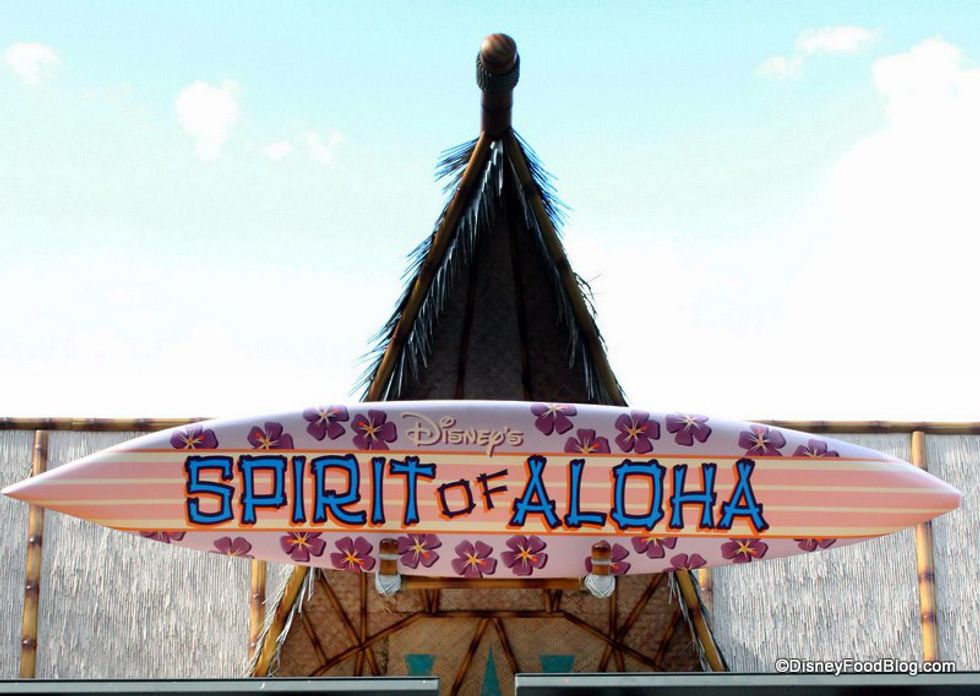 9. Animal Kingdom's Shows
Everyone is a sucker for the shows offered at Animal Kingdom (except It's Tough to be a Bug. I'm calling you bluff if that show doesn't scare you). Festival of The Lion King and Finding Nemo: The Musical are the two favorites, and probably the most romantic.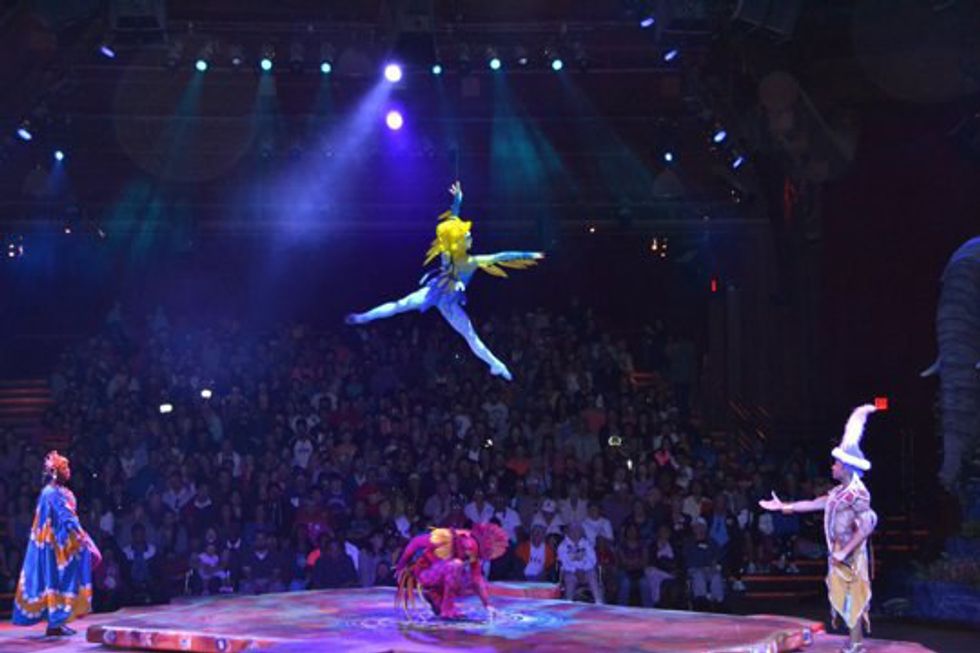 10. Unpopular Attractions
Who doesn't want to just hang out on the People Mover or sit through Carousel of Progress on a hot Florida day? The Hall of Presidents, Country Bear Jamboree and The Enchanted Tiki Room are also choices that are not visited too often. Appreciate the classics and spend a day with them, it gives you more of an appreciation for the parks!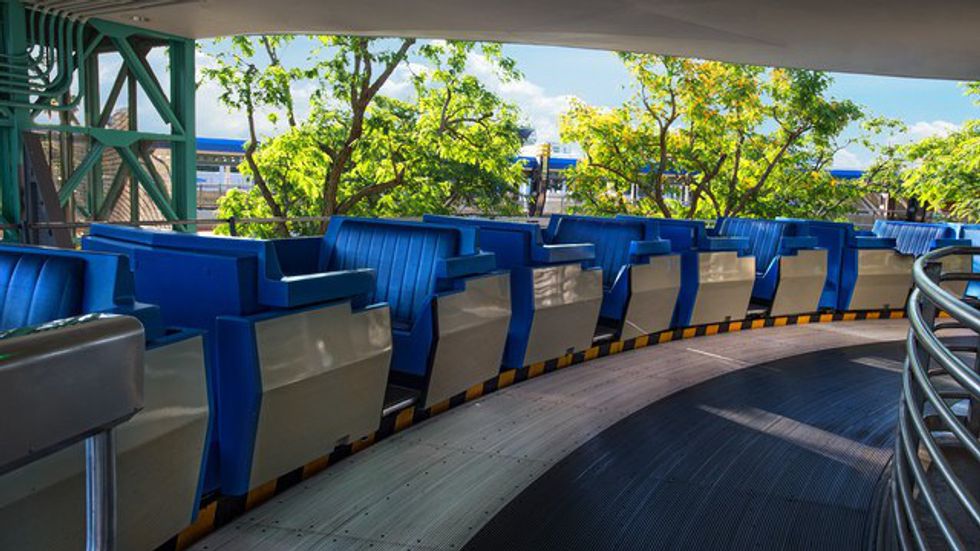 11. 'Wishes' from Behind the Castle
My all-time-favorite is for last: watching "Wishes" behind Cinderella Castle gives me goosebumps. If you've seen Wishes in the front of the castle before, I highly recommend checking this out. With fireworks coming from all directions, it gives you a different perspective on the nighttime spectacular. With less people behind the castle, it also leaves more of an intimate and romantic feel on your date. It's a perfect way to end the night!