I've been around the block a few times when it comes to traveling, especially when traveling by plane. Even as I write this, I am sitting in an airport, on my way back from Washington D.C. I've been blessed enough to be able to travel to D.C. several times as well as Nashville, Orlando, and London very recently. Being in an airport is something that I've gotten used to and I've picked up a few tips and tricks for traveling.
So if this is your first time traveling, here are some tips I've learned through the years.
1.) Arrive at the airport early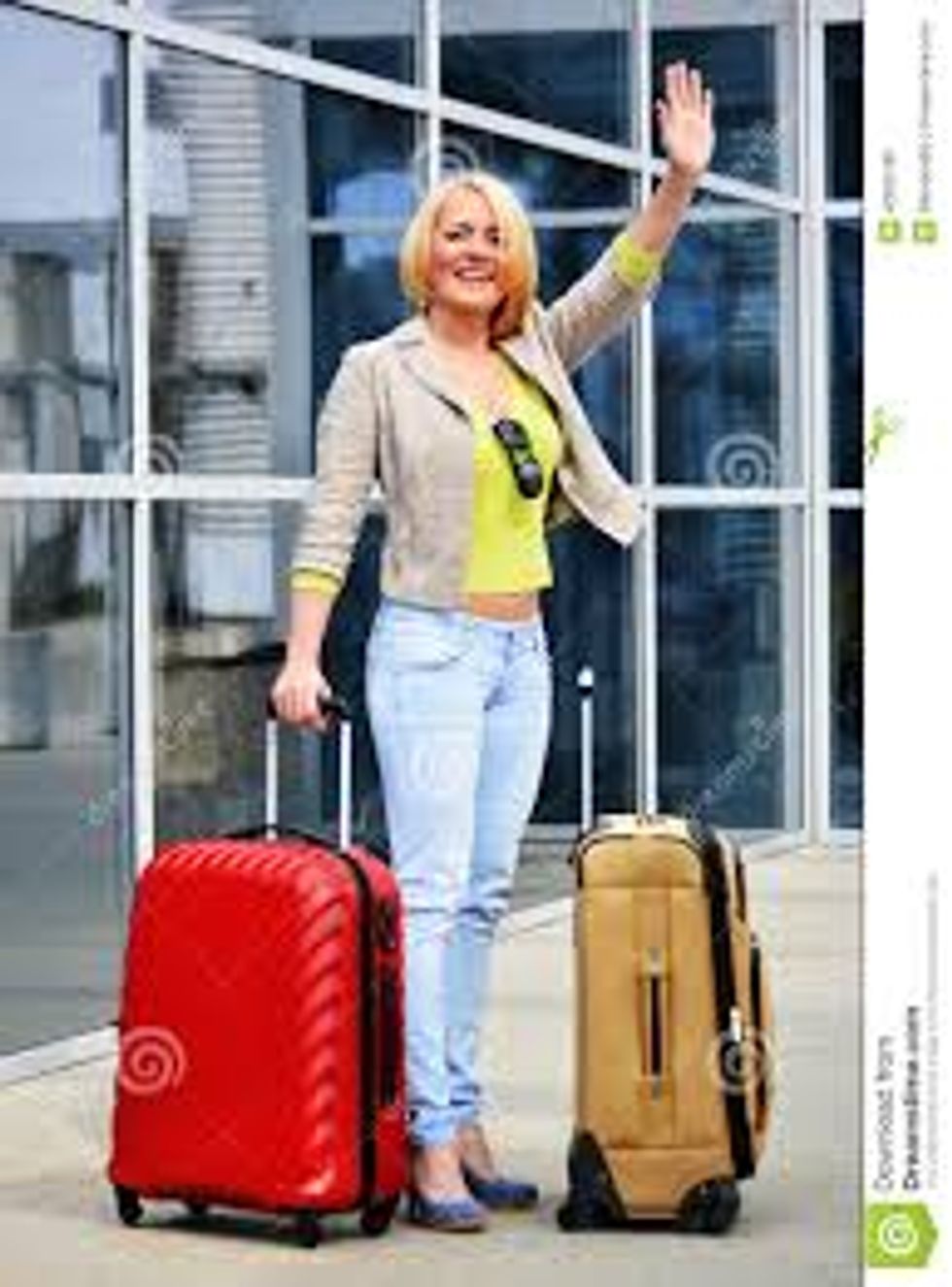 They recommend arriving two hours early and it's not that far off. I personally would prefer to be there a little early just in case. It's better to leave a little room for delays or traffic heading to the airport than not and missing your flight. Better safe than sorry.
2.) Travel light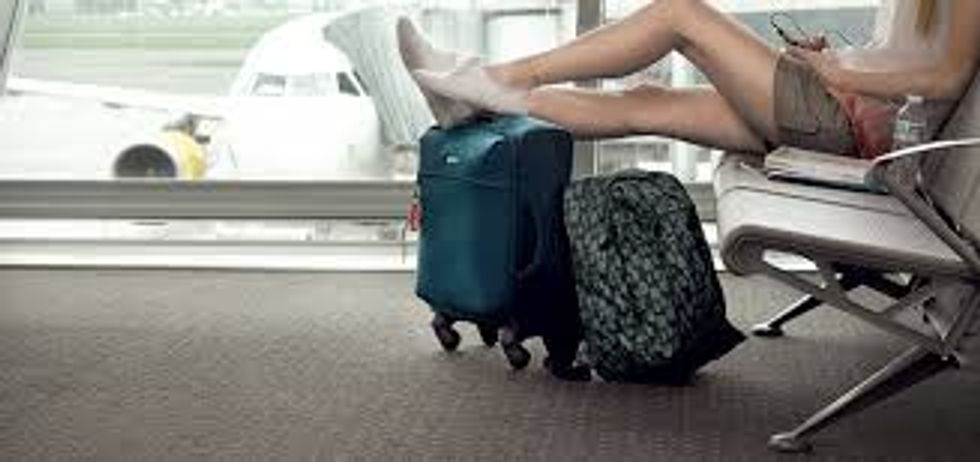 This is something that a lot of people struggle with, including me. I have a tendency to overpack and never wear half of what I bring. My advice is to pack shorts/pants that match several shirts. That way you have several different outfits without packing a whole lot. It's easy to overpack; I suggest looking over what you've packed a few different times. That way you can take out excess clothes that you don't need. It also is cheaper if you're able to travel using just your carry-on. Just make sure to leave room for things you buy! (Rolling your clothes is a really easy way to save space!)
3.) Bring lots of entertainment

This is something that's important to me, especially when I have either a lot or long layovers. I always bring a book or two with me for the plane/trip and make sure to update my music and movies on my phone. If you have the Netflix app, you can now download episodes and movies directly to your phone. Which is perfect for during the flight when there is no wifi (depending on your flight). Amazon also has a Kindle app where you can download books to read on your flight. Depending on how long your flight is, both of these options can help curb your boredom.
4.) Try to avoid wearing flip-flops

This seems trivial, but flip flops can be a hassle. Not only do you not want to walk barefoot through security, but if there was an emergency, you want good, sturdy shoes. And who wants to walk barefoot (sorry, I just can't get over that)?
5.) Pack a few items of clothing in your backpack/carry-on just in case
This also seems basic, but this is a back-up plan just in case your luggage is lost or behind. Then you at least have something to go off of for a few days until you get your luggage or until you can get to an area to buy new clothes.
6.) Avoid packing liquids in your carry-on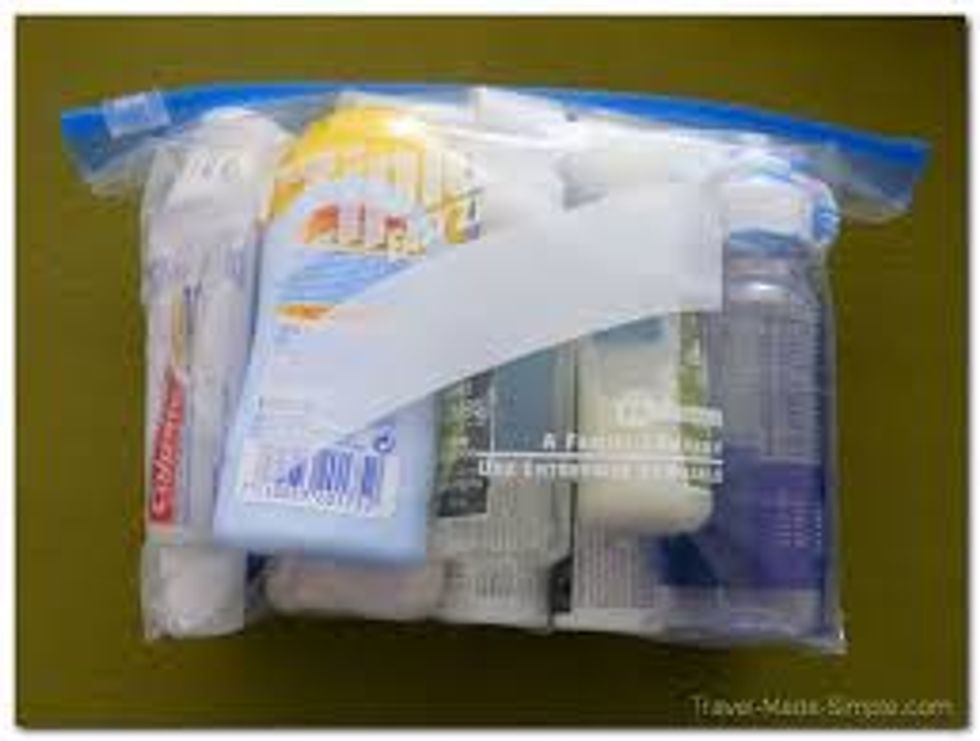 It's common knowledge that airlines don't let you board planes with liquids over 3 ounces, but it's just easier to avoid liquids on the plane altogether. That way you won't be devastated when they confiscate it. Unless it's absolutely necessary, I suggest you just pack all liquids, gels, medicines, etc. in your suitcase.
7.) Have your boarding pass and ID ready when you check your bag and go through security
This seems like a no-brainer, but it helps keep the flow moving. Thousands and thousands of people travel through one airport on any given day (depending on the size of the airport), it's best to try and make TSA's life easier as well as your own. Traveling can be a long, exhausting day, so be nice to the TSA employees and do as they say. They're there to keep everyone safe. So just have your ID and boarding pass ready so they can keep the line moving.
8.) Always keep an eye on your bag / Keep it with you at all times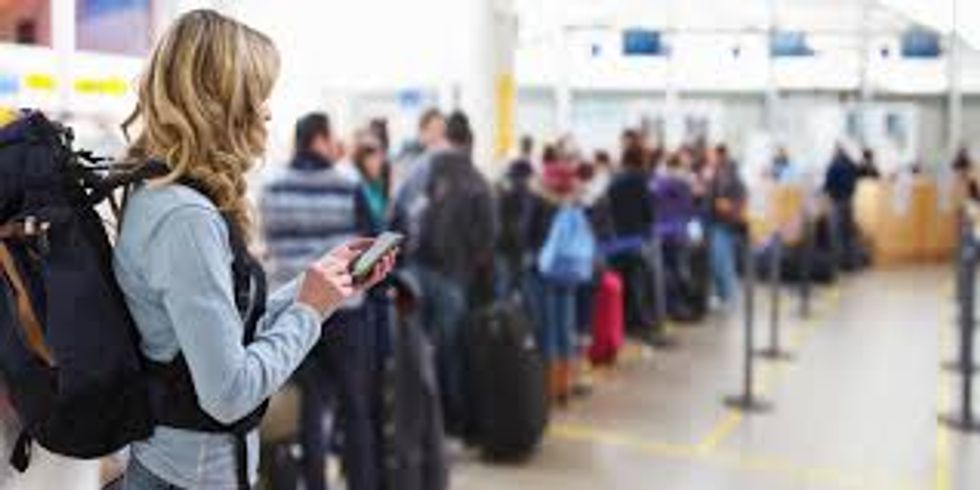 Airport security isn't kidding about leaving bags unattended. Like I was saying earlier, tons of people move through airports every day, meaning things can get lost in the shuffle. TSA takes unattended bags as potential threats, so instead of abandoning your bag to run to the bathroom, take it with you. It's better to lose your spot rather than end up in quarantine because your bag was deemed a threat.
9.) If the plane is overbooked and they ask if someone will give up their seat for a later flight, take it

Now, this only really works if your timing is flexible. When airlines offer this, they often give you free round-trip tickets to anywhere or severely discounted tickets. So if you have time and aren't in a rush, offer to give up your seat and who knows, you might get a free vacation out of it.
10.) Get a unique suitcase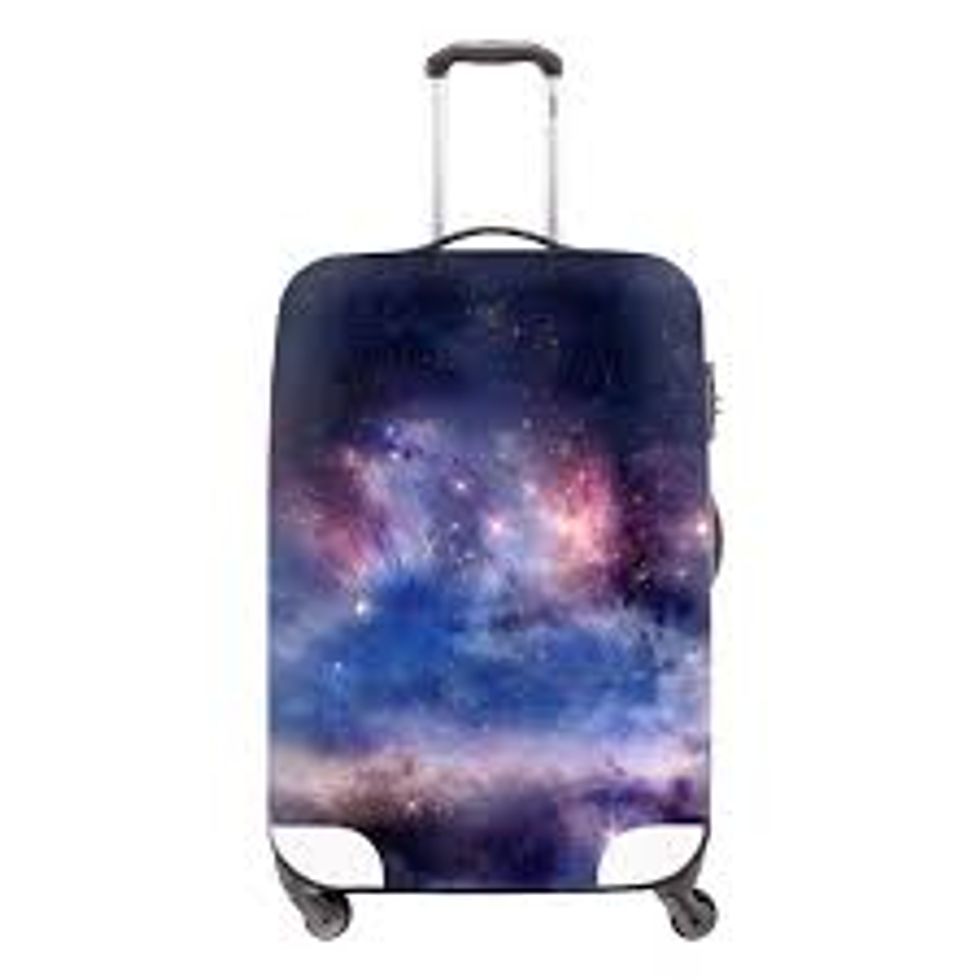 Most suitcases look exactly the same. They're all the same shape, the same color scheme, and hard to distinguish between yours and some random traveler. Having a bright colored suitcase or even a few bright ribbons tied to the handle can help you when you're standing at baggage claim waiting for your luggage, wondering when yours is going to show up.
11.) Enjoy the trip

This also feels like an easy piece of advice, but it's something that can be hard to remember when all you want to do is get to your destination or when you're on your way back and all you want to do is either go back or go home to bed. Some of my fondest memories from my family vacation when we were flying to Florida was when we were delayed two hours (and having arrived two hours early) and found ourselves already checked in and waiting at an airport for four hours (much like I'm doing right now). I remember running up the down escalator (until we were yelled at that is, but I'm pretty sure the guy who yelled at us thought it was funny too) and spending time just sitting and talking with my family without distractions or someplace to be, something we don't do that often. At the time, it was an inconvenience, now? A memory that I will cherish for the rest of my life. So the next time you're delayed with your family or friends, you can be upset and annoyed, but make the most of it. There's nothing you can do about it, so take the time to make some memories. I guarantee you won't regret it.