Mother dearest,
What would I be without you by my side? You have taught me so much in my 19, almost 20 years on earth and I could never thank you enough for all you do for me. You are truly my best friend and I think I can honestly say that I would be lost without you.
1) Believe in yourself.
This is one of life's greatest lessons. I have found it to be a quite difficult task over the years, but knowing that you believe in me helps me to believe in myself a little more everyday.
2) Trust your gut.
This is something you have always been persistent with telling me to do and it hasn't failed me yet, so thank you.
3) Kill them with kindness.
Whenever I have gotten into fights with friends or whenever I've said that someone doesn't like me, you have always told me to "kill them with kindness" and this is probably one of the most useful things I have learned.
4) As long as you try your best in everything you do, you will never fail.
You've always told me to give it my best shot and when I would come up a bit short, I was able to walk away content because I know I tried my best.
5) Change is okay.
I used to always be so scared of change, you always call me a creature of habit like dad. Because of you, I now know that it's okay to embrace change. It will often bring you opportunities you would have never have had before.
6) Not everyone is going to like you and that's okay.
I used to get so upset when I found out that someone didn't like me or no longer wanted to be my friend, but you showed me that it's okay to not be liked by some, they aren't worth my time anyways.
7) Giving is better than receiving.
You showed me the gift of giving. Without that I wouldn't know what true happiness was. Because of you, I am known as the friend who goes out of their way to cheer someone up.
8) Always say "I love you" before leaving the house, because you never know what could happen.
You always tell me to say "I love you" before I leave the house even if I'm mad, because you never know what could happen, and after what we have experienced I hold this to be true.
9) Stay true to you and don't change for anyone.
In a world where we can often lose ourselves, you have showed me how to love myself and how to embrace my unique qualities. You have taught me to be proud of who I am and where I come from. You have taught me to never change who I am just to make someone like me.
10) It's okay to take a break.
You have taught me that it is okay to take a break from working and go out and play.
11) Finally, be thankful.
You have always told me to be thankful for what I have because it could always be worse. Learning to be thankful has gotten me through some pretty tough times because it has taught me to look at the positive side of things. It has allowed me to grow as an individual and to be the best I can be.
Here's to my beautiful mother...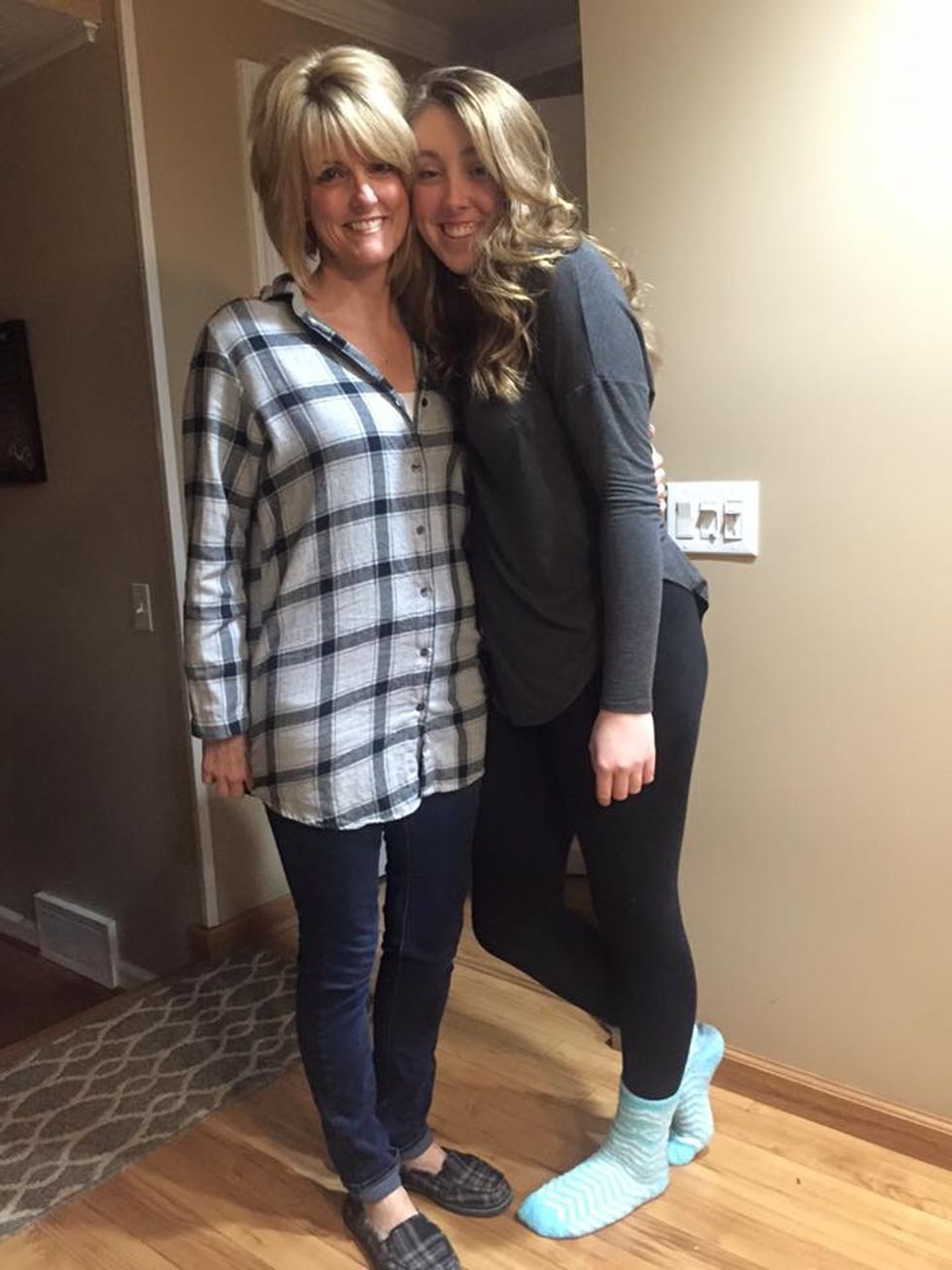 So, with all of that being said, thank you Mom. I love you more than words could ever describe. There is so much that I have learned from you and so much I will continue to learn from you. Thank you for being my Mom, my best friend and my biggest supporter.