It's hard to believe that a show so focused on children, could hold so much meaning to adults' life as well. When it comes to life's lessons, no one does it better than Winnie the Pooh. He's wise, kind, and caring, and the best friend anyone could ever ask for. Here are 11 things every adult could learn from this lovable bear:
1. "I think we dream so we don't have to be apart for so long. If we're in each other's dreams, we can be together all the time."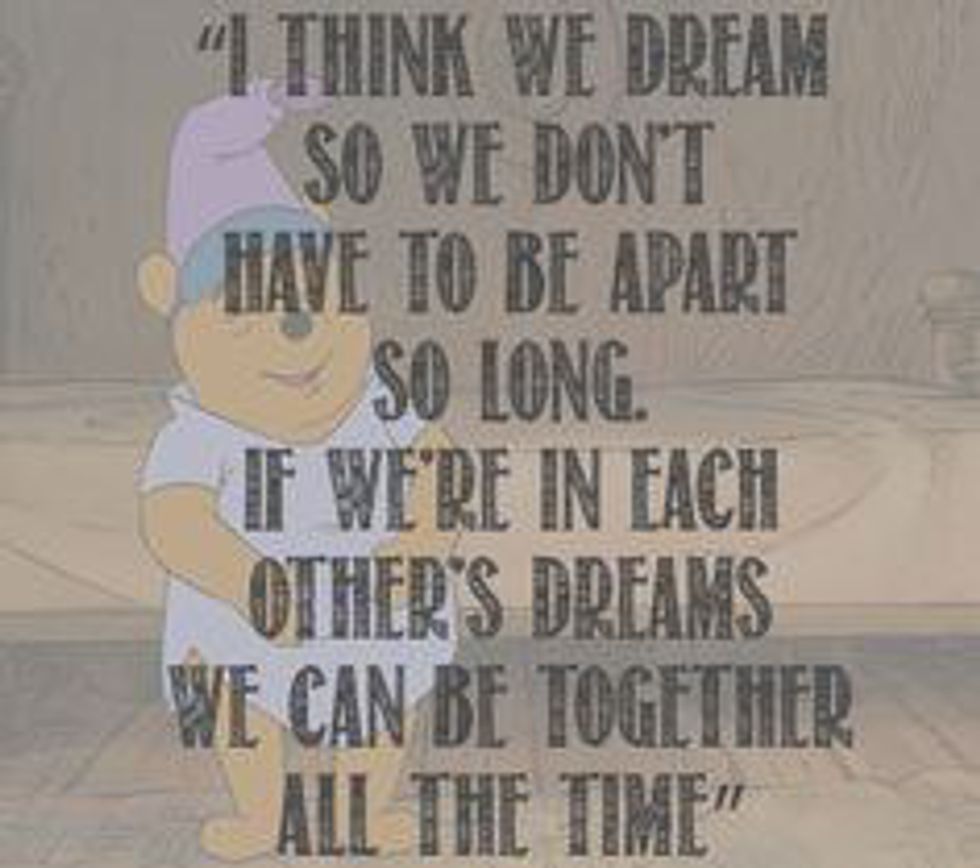 2. "Some people care too much. I think it's called love."
3. "Rivers know this: there is no hurry. We shall get there some day."
4. "If the person you are talking to doesn't appear to be listening, be patient. It may simply be that he has a small piece of fluff in his ear."
5. "If there is ever a tomorrow that we are not together, there is one thing you should always remember. You are braver than you believe, stronger than you seem, and smarter than you think. But the most important thing is: even if we're apart, I will always be with you in the heart."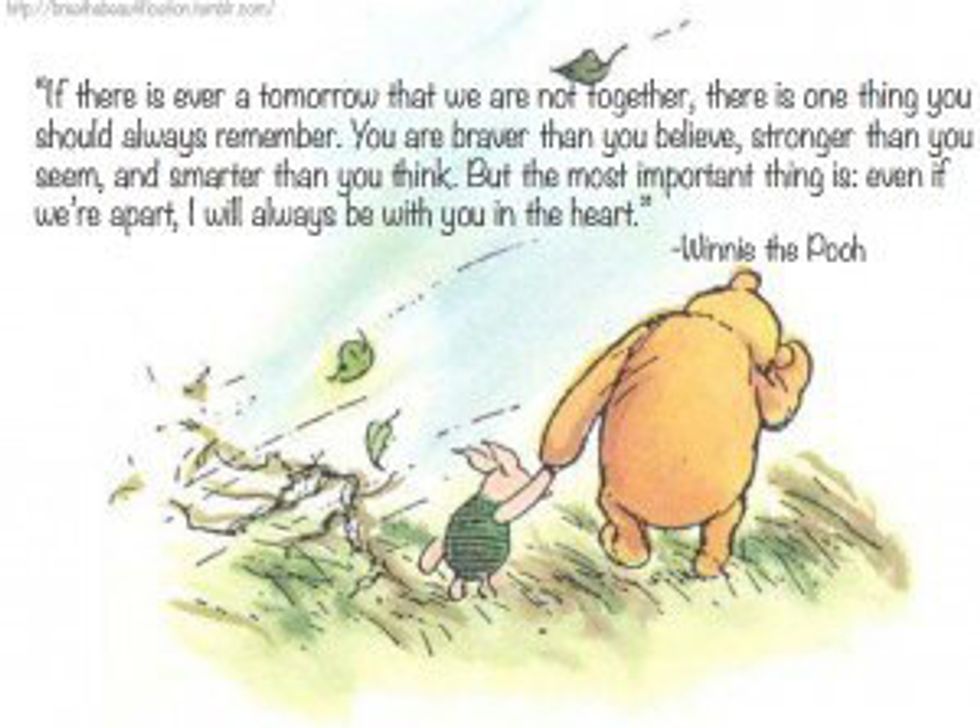 6. "If there ever comes a day, when we can't be together, keep me in your heart, I'll stay there forever."
7. "If you live to be 100, I want to live to be 100 minus 1 day so I would never have to live a day without you."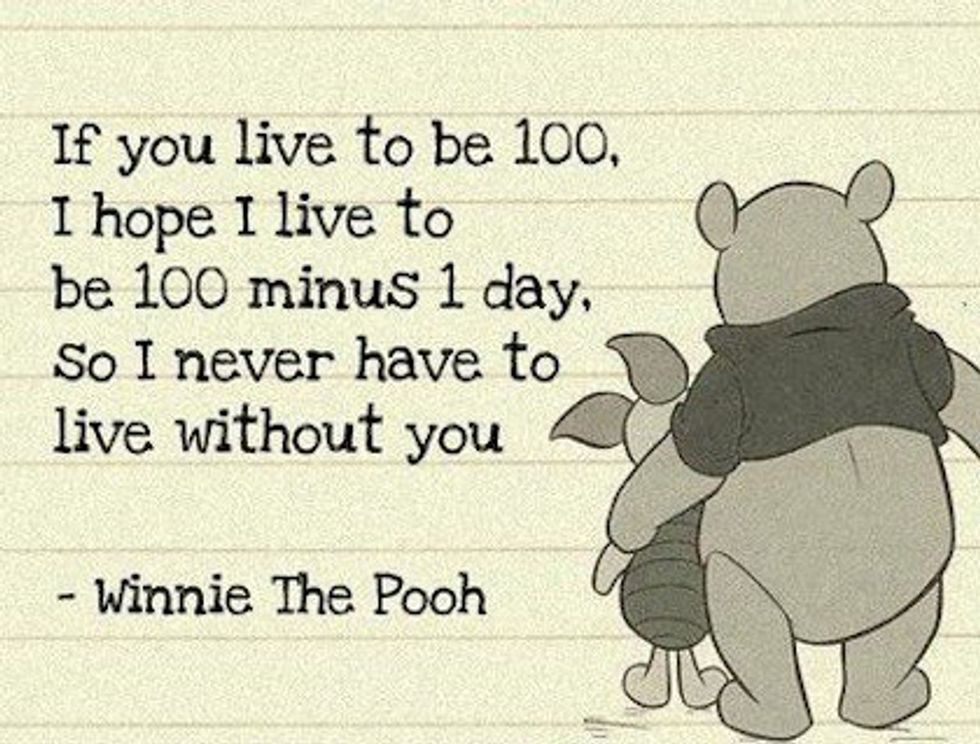 8. "Sometimes the smallest things take up the most room in your heart."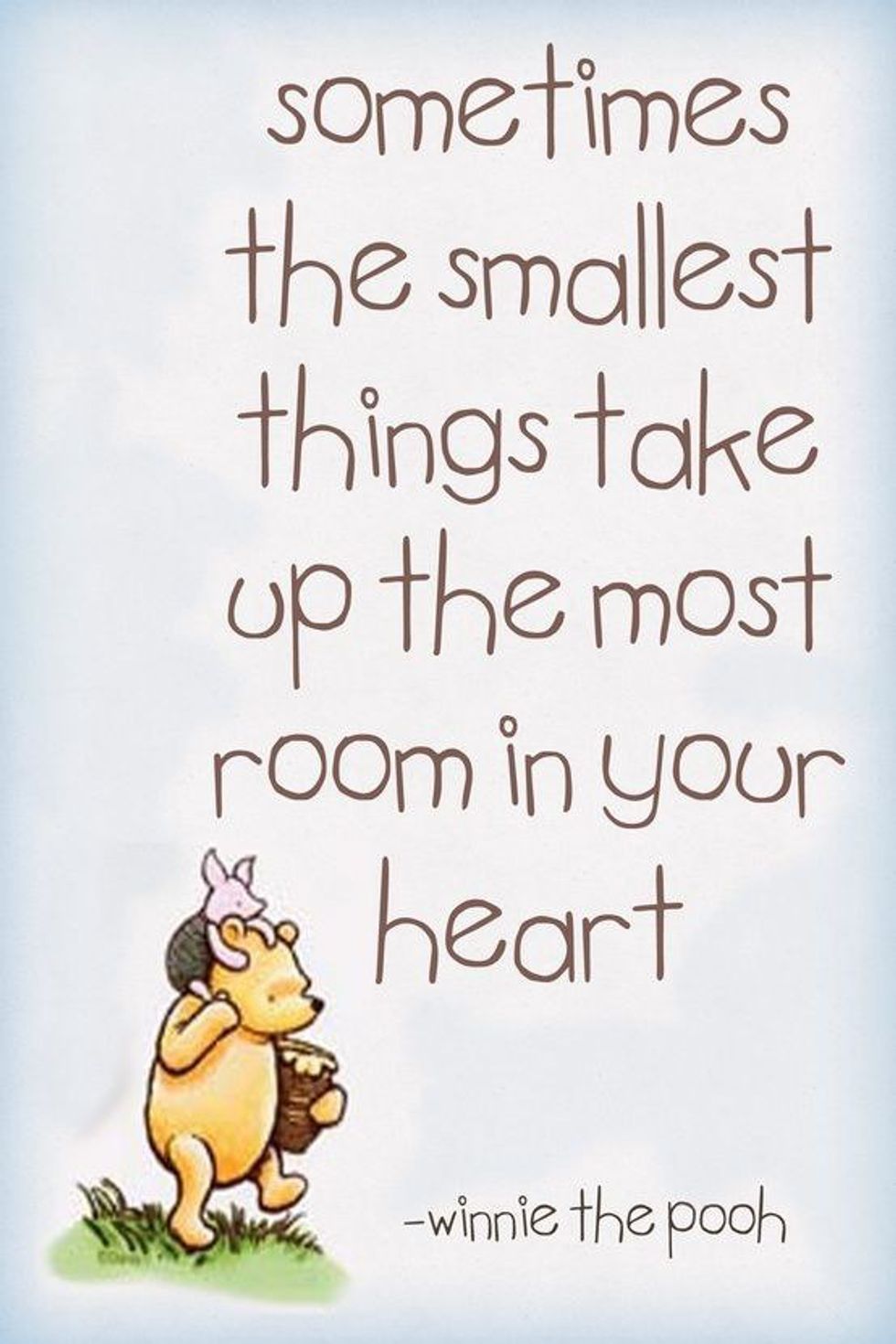 9. "Any day spent with you is my favorite day. So, today is my new favorite day."
10. "How lucky am I to have something that makes saying goodbye so hard."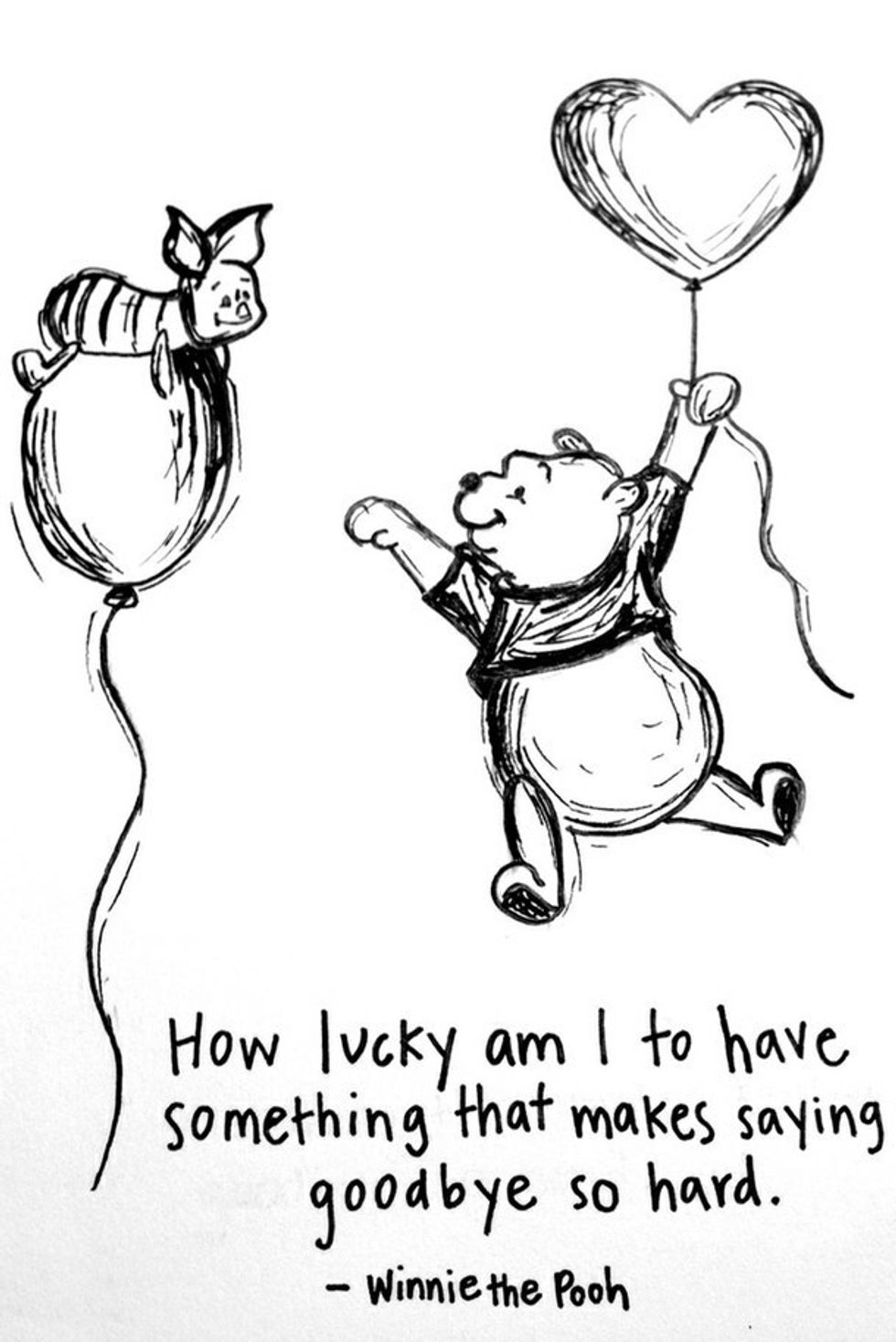 11. "Life is a journey to be experienced, not a problem to be solved."
Winnie the Pooh says it best about life, about friends, and about love. Life is an adventure, go find it.