Drag involves so much more than slipping into a dress and pasting on thick eyelashes. It is a persona, a performance and it is art. If you have never been to a drag show, here's what you've been missing out on.
1. There's something for everyone.

From music to fashion sense, drag shows display a variety of tastes. From lip syncs of ABBA to Panic! At the Disco; whether you like to get down or get in touch with your emo/scene roots, or both; you will not be disappointed. Some stars will dominate the stage wearing stunning dresses. Others will sport a space-suit as they lip sync Katy Perry's E.T. So, whether you prefer the classic style of RuPaul or the alternative style of Sharon Needles, you will find something to love.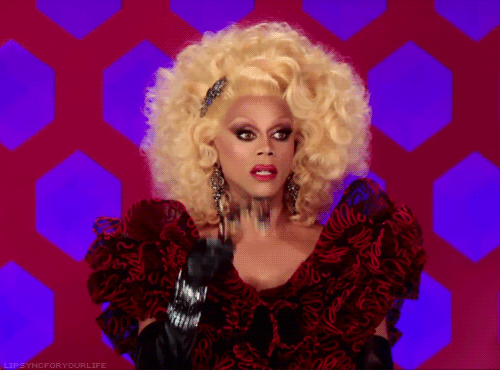 2. Glitter Beards.
Why would a drag queen wear a beard, you ask? Well, have you ever seen a beard with christmas lights woven into it? Or made to look like clouds in a thunderstorm? The sheer creativity of the queens will have you coming back for more.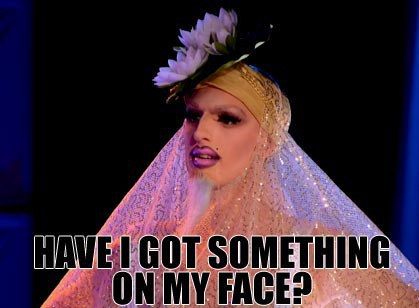 3. You're part of the show.
Attending a drag show is not a passive experience. Drag queens are not afraid to make you feel uncomfortable (in the best way). They will traverse the audience with poise and charisma and dance on you if you throw some tips their way. (And you really should tip.)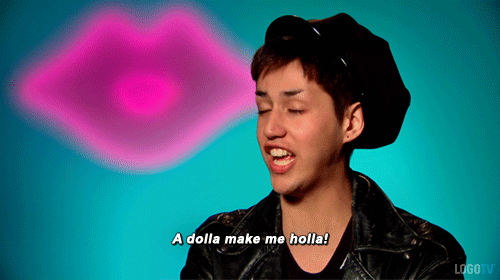 4. The lip sync.
You won't know how fun it is to watch a really good lip sync until you go to a drag show. Want to see a queen perform Missy Elliot? How about The Pretty Reckless? The stars' music tastes are as unique as yours, so you're bound to hear something you can sing or dance along to. You're not watching Miley Cyrus move her mouth to the words of her own song, you are watching a calculated performance that will make you laugh, make you want to dance and make you wish you had lips like those.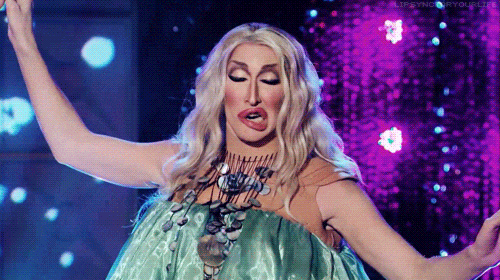 5. The atmosphere.
You are bound to see drag queens on and off the stage at a show. You'll be able to say, "I stood next to her at the bar before she got on stage!" Or, "I held the bathroom door for her!" The atmosphere of a drag show is inclusive and fun.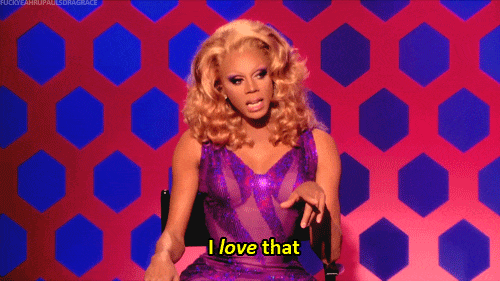 6. The craft.
Even if you don't understand it, you have to appreciate the talent involved in transforming your face into someone else's. The make-up alone is a piece of art and often the entire ensemble works together to produce a theme. Drag is so much more than cross-dressing, and you would be amazed to see the transformation that some queens undergo.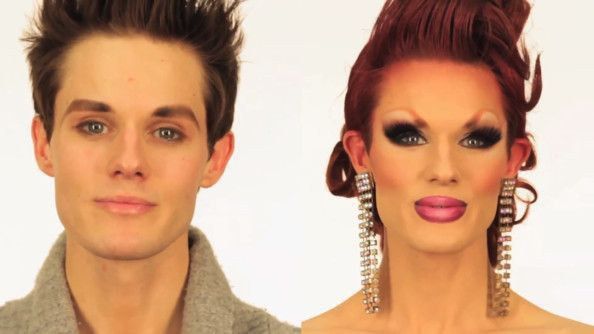 7. Meet famous drag queens.
Drag shows often feature a famous queen or queens who have performed on RuPaul's Drag Race. Several weeks ago, Club Ego in Providence, RI gave show goers the opportunity to meet Milk.
8. It's an excuse to dress up and wear great make up.
If you're like me, it's hard to find a good excuse to dress up and experiment with new make up looks between school and work. Going to a drag show gives you just the opportunity to wear that outfit that's been gathering dust in your closet or try out those make up tutorials you've been saving on Pinterest.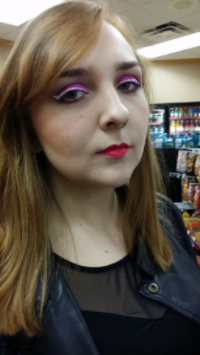 9. Pop culture references.
One star at Club Ego in Providence, MA, several weeks ago moved around the stage in neon colors while people wearing Homer Simpson masks bobbed their heads in the background. Another queen shed layers of clothing and changed wigs during her performance until she was transformed into a vision of Mystique from the X-Men series. A drag show is not a taboo event, but a consolidation of culture.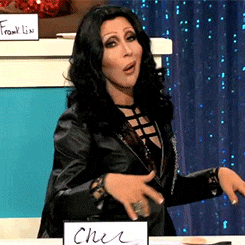 10. You will laugh out loud.
Whether they're ad libbing or performing a dance number, drag queens want to make you laugh. They sing, they dance, they throw shade. Drag queens do it all.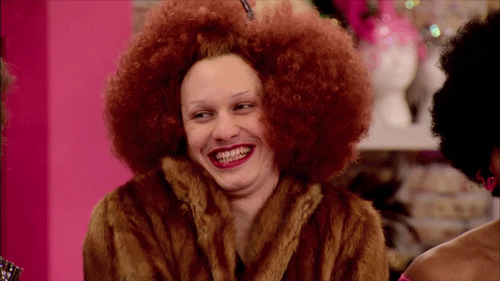 11. Because, why not?
You know you really want to. Now go check out a drag show in your area.