Makeup comes in all shapes, sizes and prices. The aisles of Sephora and major department stores are adorned with a huge array of products, often with hefty price tags. It is often assumed, rather subconsciously, that the higher the price of a product, the higher the quality. However, what many makeup-users don't know, is that the local drugstore is home to a goldmine of affordable, yet high-quality products. Here is a list of eleven of the best makeup goodies you can pick up at your local drugstore today, without breaking the bank.
11. Maybelline Brow Precise Shaping Pencil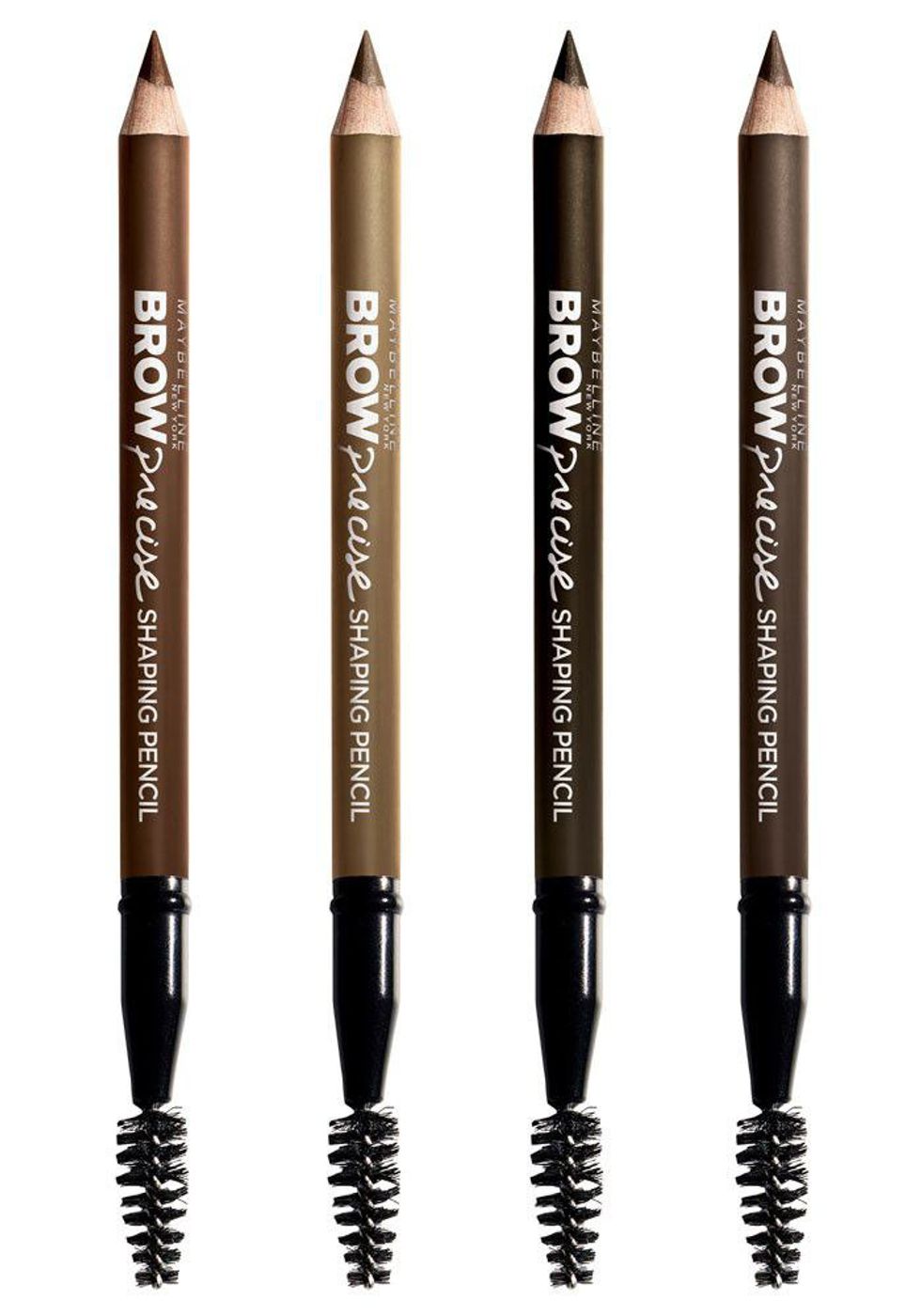 Want your brow game to be strong without spending all your moolah? Then this one is for you.The Maybelline Brow Precise Shaping Pencil comes in four different shades, so you are bound to find a color that suits you. Application is simple, but the resulting look screams "I spent at least 20 minutes on my brows alone today". Plus, the Spoolie brush on the opposite end makes this product great for on-the-go.
10. NYX Cosmetics HD Finishing Powder in Banana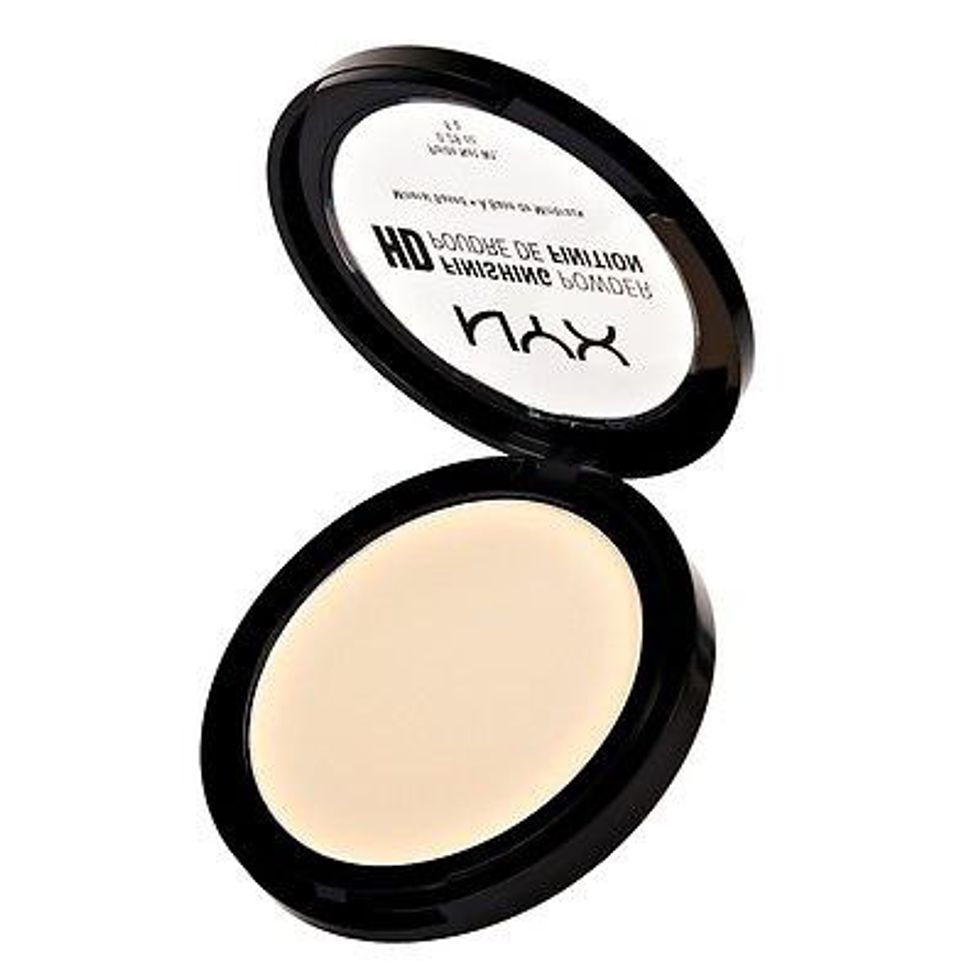 I thought finding a quality, yellow-based powder to set my under eyes at the drugstore was impossible. That is, until I purchased the NYX Cosmetics HD Finishing Powder in Banana. This super-smooth, pressed powder works fantastically for just that. For those of you who don't know--yellow helps to cancel out those dark under eyes we all have from time to time. Apply your usual undereye concealer then immediately follow with this powder, on a flat brush in a patting motion. This will color-correct and prevent creasing.
9. Maybelline Great Lash Clear Mascara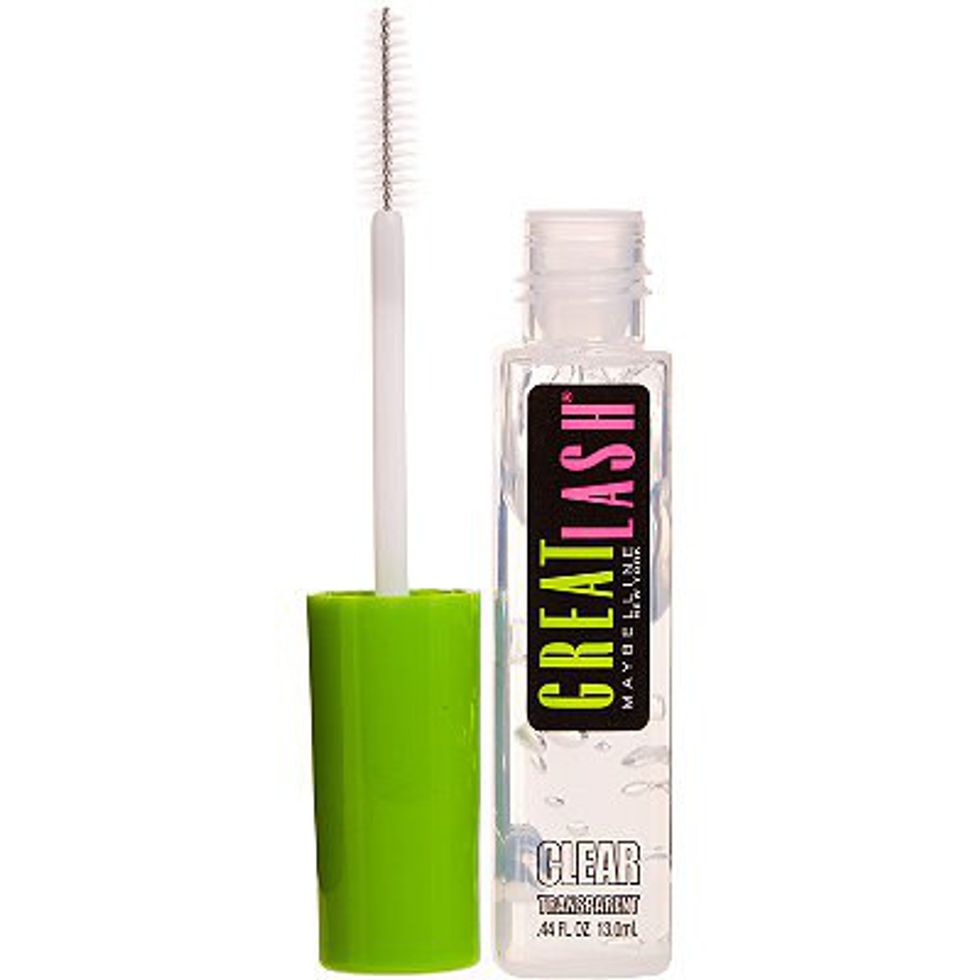 I know what you're thinking-- "what am I supposed to do with a clear mascara?" Well, my friend, do not let the name fool you. This product actually works great as a brow gel. Use it after your brow pencil for a sleek, perfected look. It will keep your brows in place all day, and truly finish off your look.
8. Revlon ColorBurst Matte Lip Balms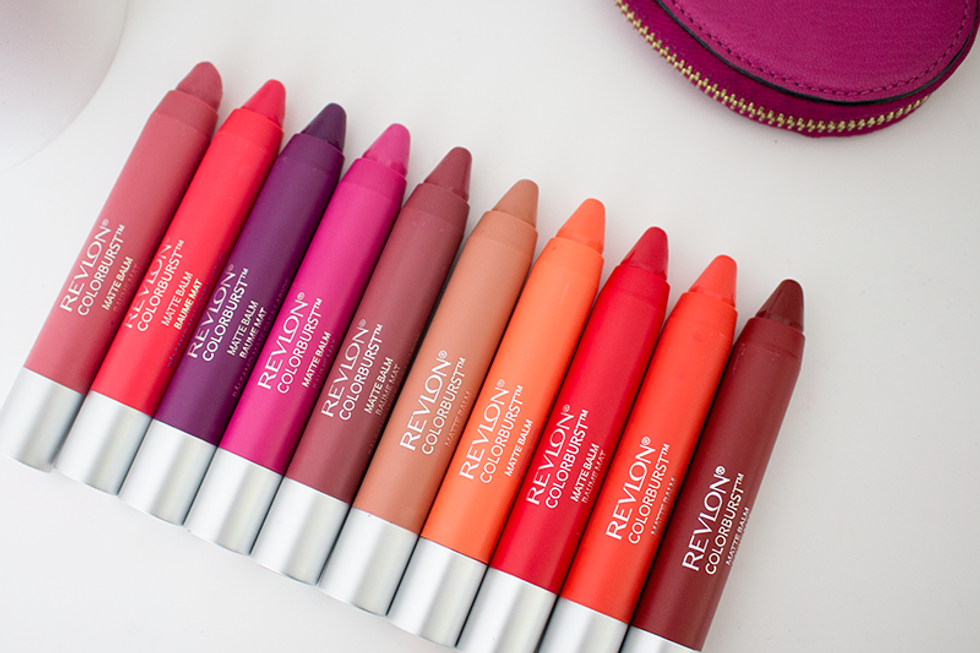 Matte liquid lipsticks are all the rage right now. However, this product combines two great things--matte and balm. This formula is as creamy as a matte product can be, yet delivers the flat look we are all lusting over. It is comfortable and long-wearing-- qualities that are both equally hard to find in most matte lip products. With 11 different shades, this lineup is sure to deliver something for everyone.
7. Maybelline Lash Sensational Luscious Mascara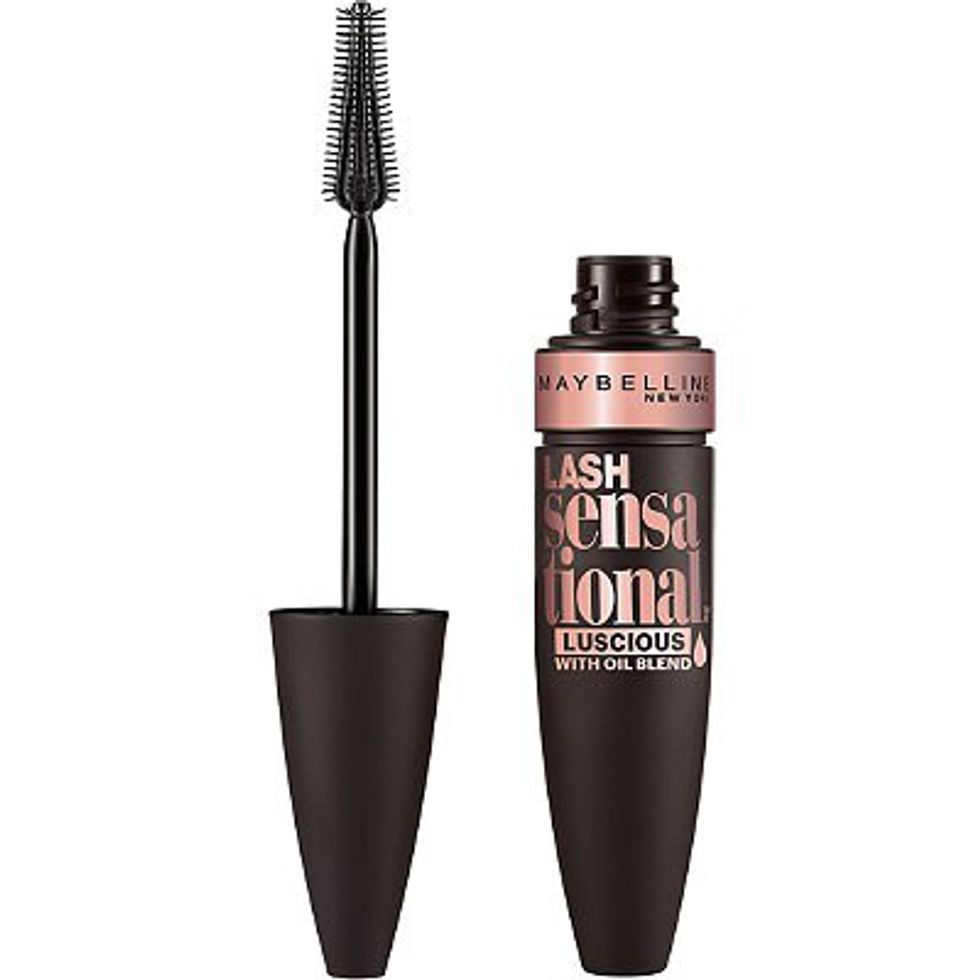 A recent find, this mascara seriously shocked me. I have tried dozens of drugstore mascaras, but have never been this impressed. The Maybelline Lash Sensational Luscious Mascara is actually formulated with oils, which help condition your lashes and stimulate growth. The mascara gives lashes a fanned-out look while adding lots of length AND volume. 10/10, would recommend.
6. NYX Cosmetics Matte Liquid Liner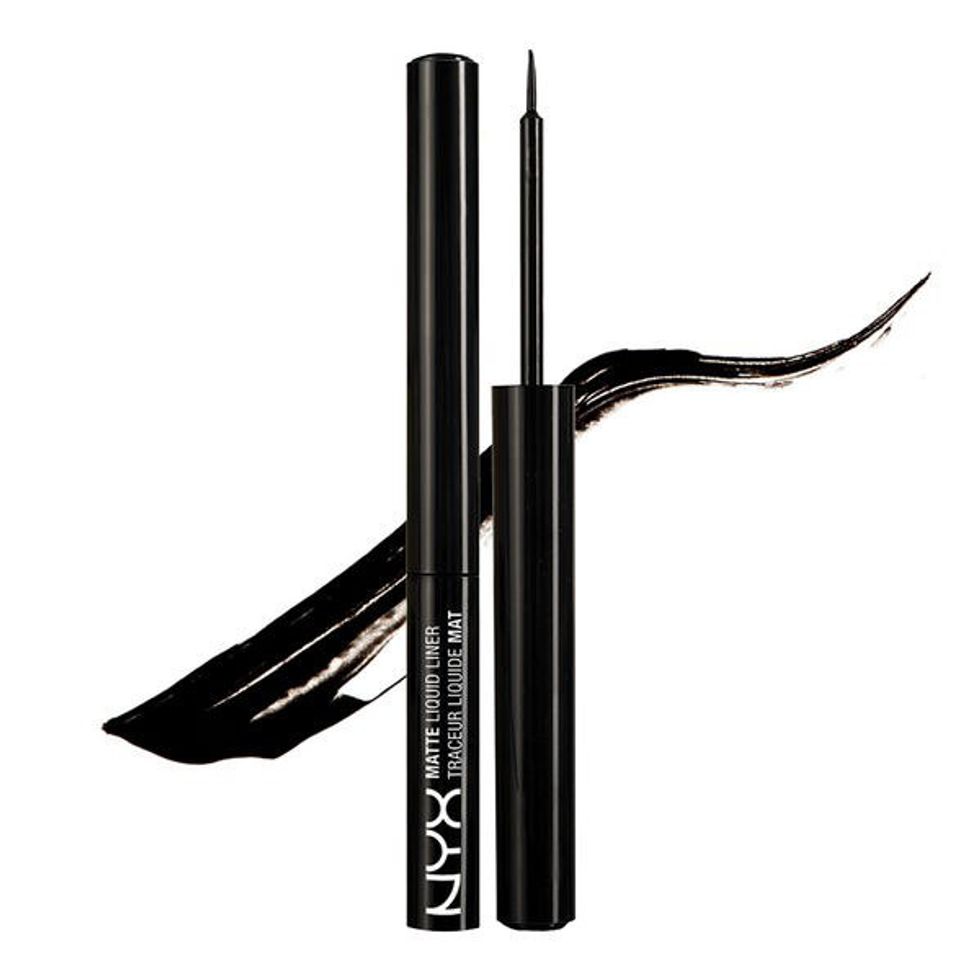 Forget your $30 liquid liner. Instead, pick up the NYX Cosmetics Matte Liquid Liner. This ultra-dark liner applies with ease and will leave you with a stunningly precise result. The brush applicator allows for either a thick, dramatic line or a thin, barely-there one. The liner possibilities are endless.
5. L'Óreal Infallible Eyeshadows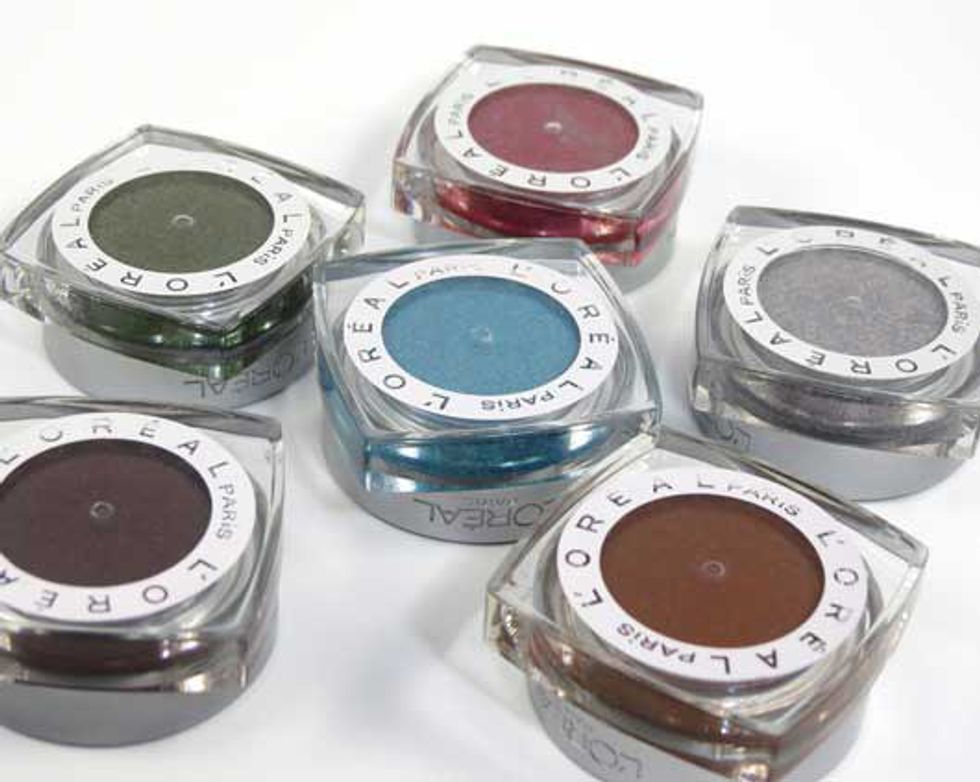 L'Óreal really hit it out of the ballpark with these shadows. Super-pigmented and creamy, the Infallible Eyeshadows create a beautiful look for any occasion. The application is smooth and blending is easy. Just use a primer and you will be set for both day and night. There are 13 colors available to choose from-- but don't blame me if you end up needing them all.

4. Milani Baked Blushes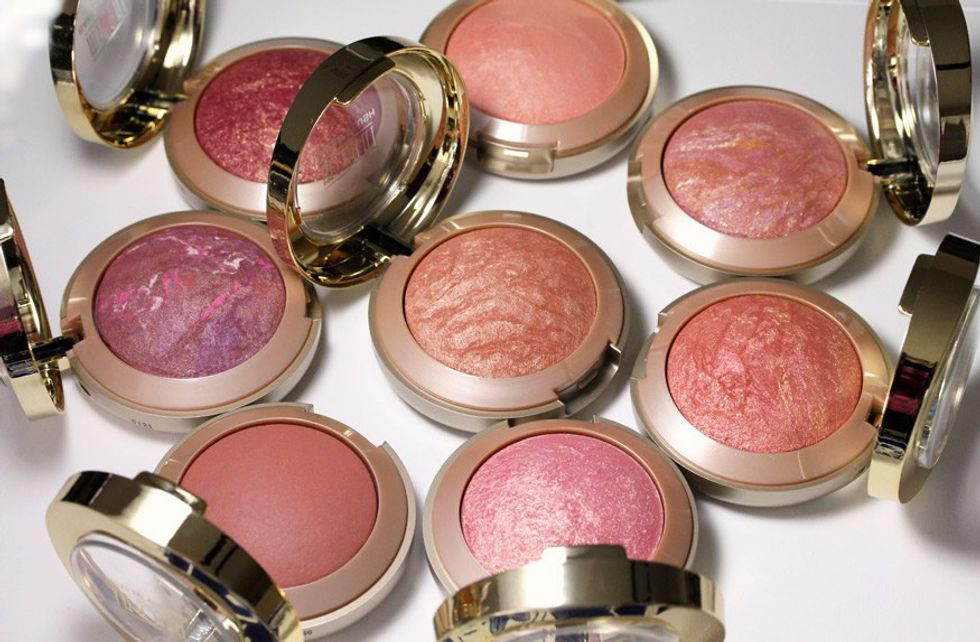 Give your skin a rosy glow without emptying your entire bank account. Milani nails it with these fabulous baked blushes, which come in 6 different shades. They are the perfect balance between pigmented and soft. Only have the bucks to get one shade? Luminoso. 'Nuff said.
3. NYX Cosmetics Born to Glow Liquid Illuminators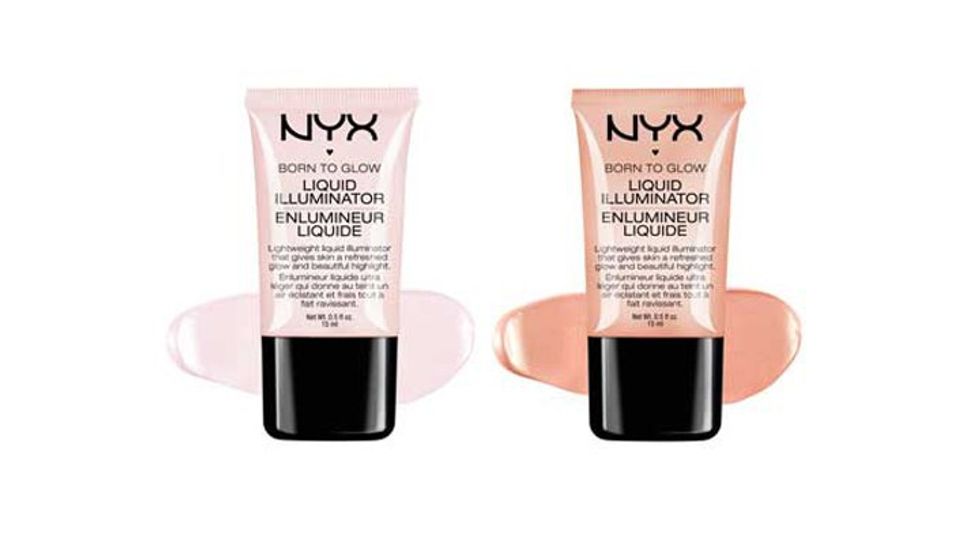 Highlights are the beauty product of the year. What could be better than getting that glow without spending lots of cash? Nothing. The answer is nothing. Check out NYX Cosmetics Born to Glow Liquid Illuminators. Apply and blend a few dots to the cheek bones and other high points of the face. To get an all-over luster, add a drop or two to your liquid foundation. There are four shades to choose from, which makes us lust after this product all the more.
2. NYC Smooth Skin Bronzing Face Powder in Sunny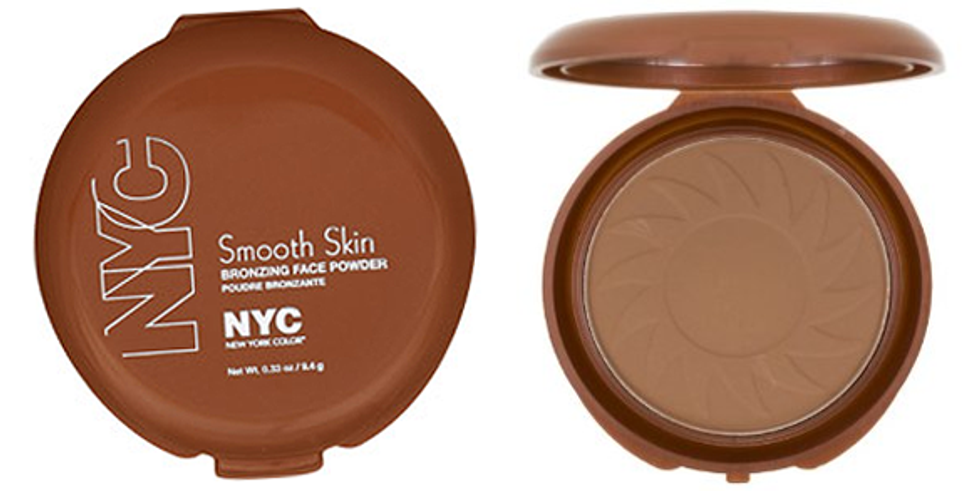 Yes, the Too Faced Chocolate Soleil Bronzer is wonderful. You know what's not as wonderful? Its $30 price tag. Ouch. Have no fear, though. NYC totally has your back with their Smooth Skin Bronzing Face Powder in Sunny. This silky bronzer is nicely pigmented and blends well on the face. The color is warm, yet not orange. Swirl a fluffy face brush in this bronzer, and warm up the outer portions of the face for a gorgeous summery glow.
1. Revlon ColorStay Foundation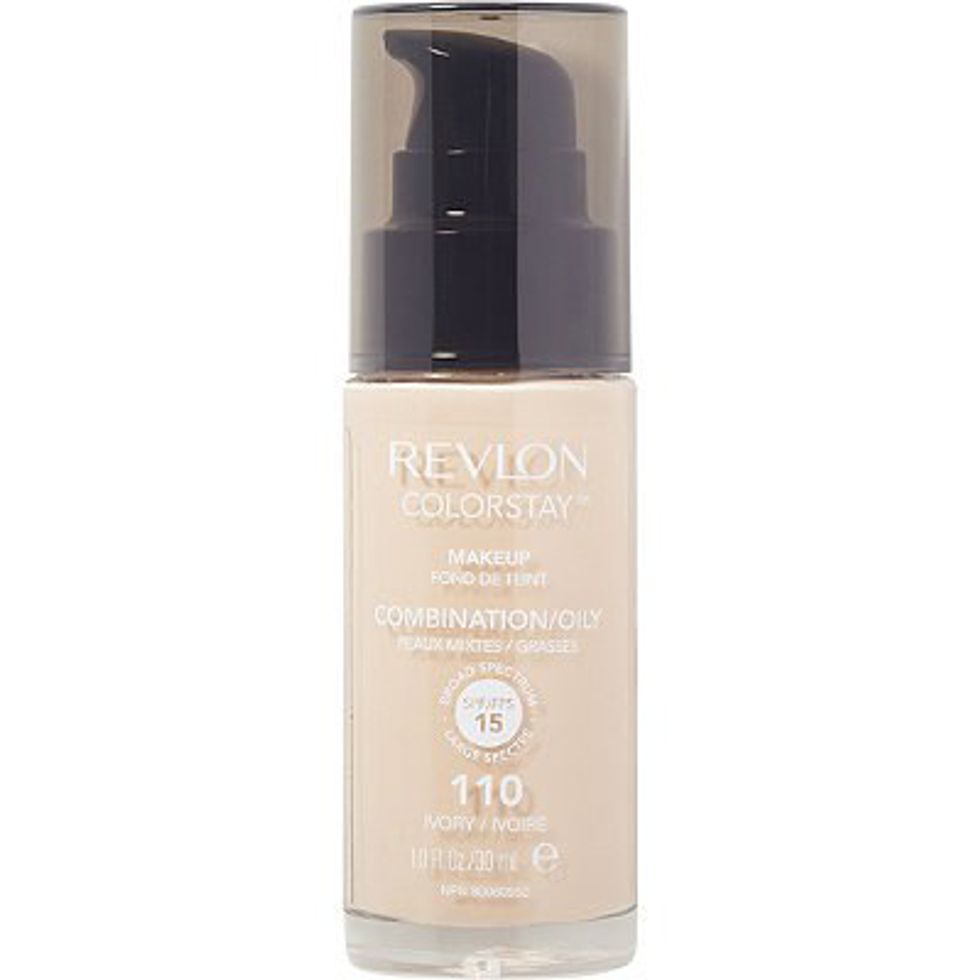 The fact that this foundation is under $15 and can be found at the drugstore completely blows my mind. This one seriously has it all-- SPF, full coverage, and tons of shade options. Not to mention, this makeup actually comes in two different formulations; one for combo/oily skin and the other for normal/dry skin. This foundation was really made for anyone and everyone. If you are going to run to the drugstore and grab anything right this second, it needs to be this foundation. You will not be disappointed.