(Un)happy haunts materialize
and begin to vocalize
Grim grinning ghosts come out to socialize
If you've been living under a rock or like myself, haven't paid any attention to the days of the week, you'll notice a very special date coming up next Monday-yep, October 31st marks Halloween!! And if you're the type of person that loves to defy the law, get spooked and love having unexplainable, creepy things happen to you, then this list is for YOU! Read on if you dare...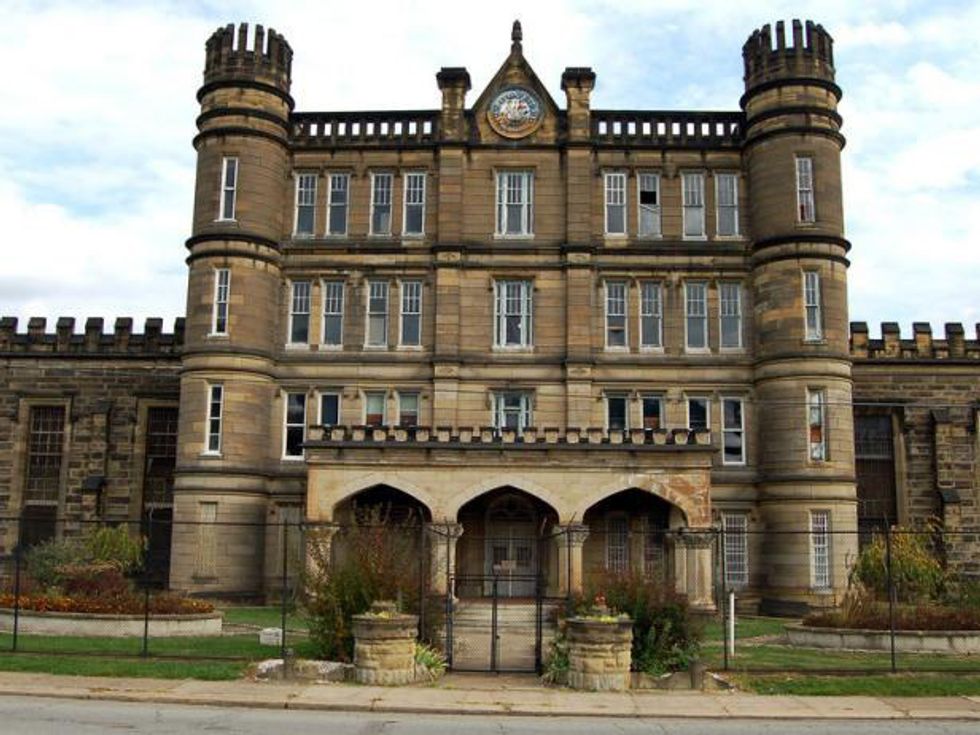 1. West Virginia Penitentiary

Welcome to the wonderful West Virginia Penitentiary!!! It spent over 100 years in operation and was named one of America's most violent prisons and it became one of the last stops for over 1,000 prisoners. Most prisoners that were sentenced to death row were executed at the prison by means of electric chair. Since closing it's doors in 1995, spirits are still trapped and souls remain tortured. The prison now has twilight tours, paranormal tours, as well as their own escape room. Don't forget, you wont be the only one there...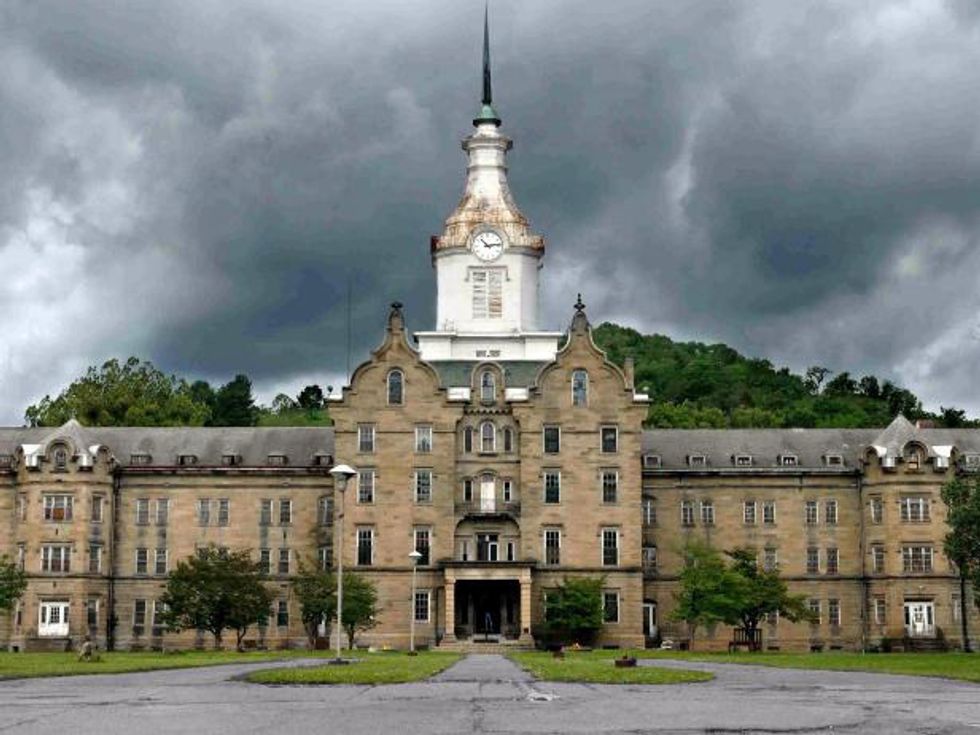 2. Trans-Allegheny Lunatic Asylum

Another stop in West Virginia leads us to Trans-Allegheny Lunatic Asylum. The asylum was constructed between the years of 1858 until 1881 and was originally supposed to house 250 patients. By 1864, the building held thousands of patients with mental illnesses, and by 1954, it reached its peak capacity with 2,400 patients. Between the overcrowding and poor conditions, physical deterioration of the building and changes to how the mentally ill were cared for, the doors were finally shut in 1994. Now operating as a museum that provides tours, they also have after hours paranormal tours that allow you into spaces that are blocked off from the general public.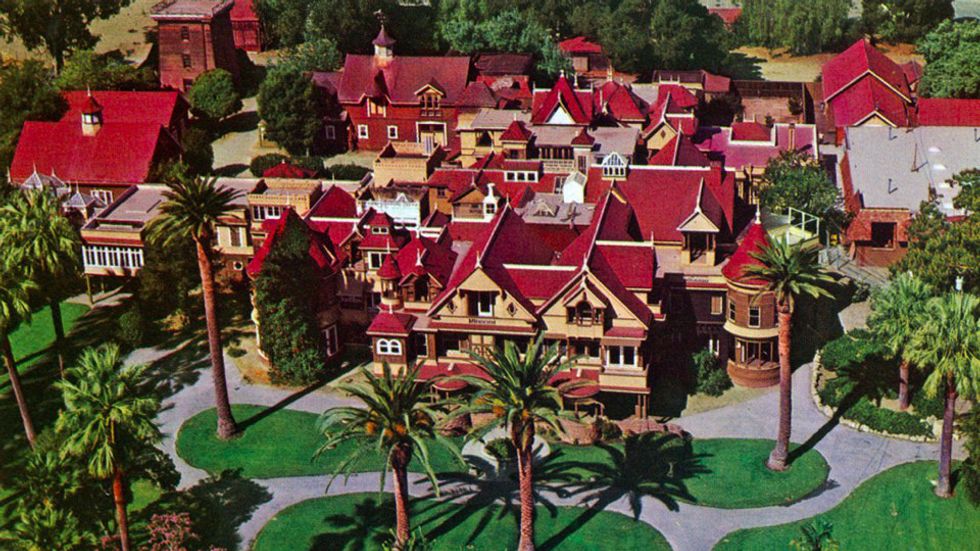 9. Winchester Mystery House

Located in San Jose, California, the Winchester Mystery House was actually once the personal residence of Sarah Winchester (widow to the late William Winchester--yes the gun pioneer) who built this massive house on the advice from a Medium who told her she should move out west and continue building a house that will house the spirits of those killed by the Winchester rifles. After inheriting over $20.5 million and owning 50% of her husbands company, which gave her $1,000.00 a day income, she headed west and began building this house. Historians say that when contractors were hired to build this massive home, they were require to work around the clock until it became seven stories tall. Most of the rooms in the house lead to nowhere and various dead ends, but this house boasts 160 rooms in total, including 40 bedrooms, 2 ballrooms, 17 chimneys, 47 fireplaces and over 10,000 panes of glass. Various visitors have expressed that they've heard odd noises around the house.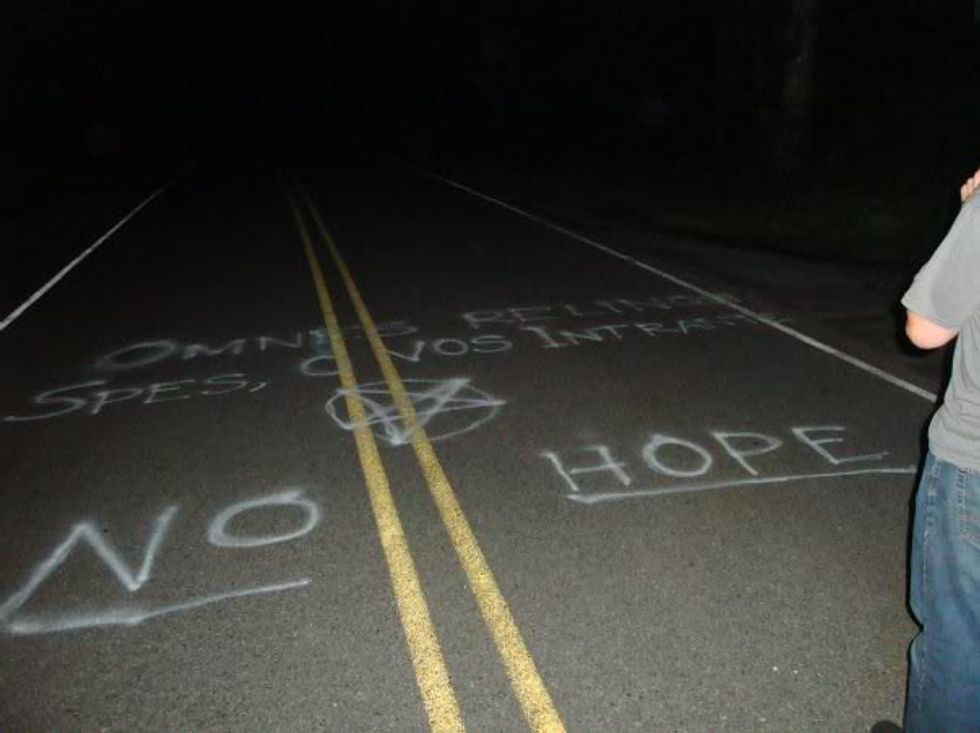 8. Clinton Road

The one thing that I absolutely love about living in New Jersey, is that it is really filled with weird oddities and haunted locations. I mean we even have our own magazine dedicated to the everything Weird in New Jersey. With that being said, this is Clinton Road. Located in West Milford, New Jersey, people from all over have come to drive down this road. It's said that there have been gatherings of witches, satanists and even the Ku Klux Klan have gathered there. Killers have dumped bodies off the side of the road where they're no where to be found. It's been said that if you mention the time a girl got killed in her Chevy Camaro in 1988, it triggers a manifestation of the girl and her car. There's been reports of seeing a little boy in the road at midnight, people standing in the middle of the road dressed oddly, just standing there and staring into nothing. I think I've said enough..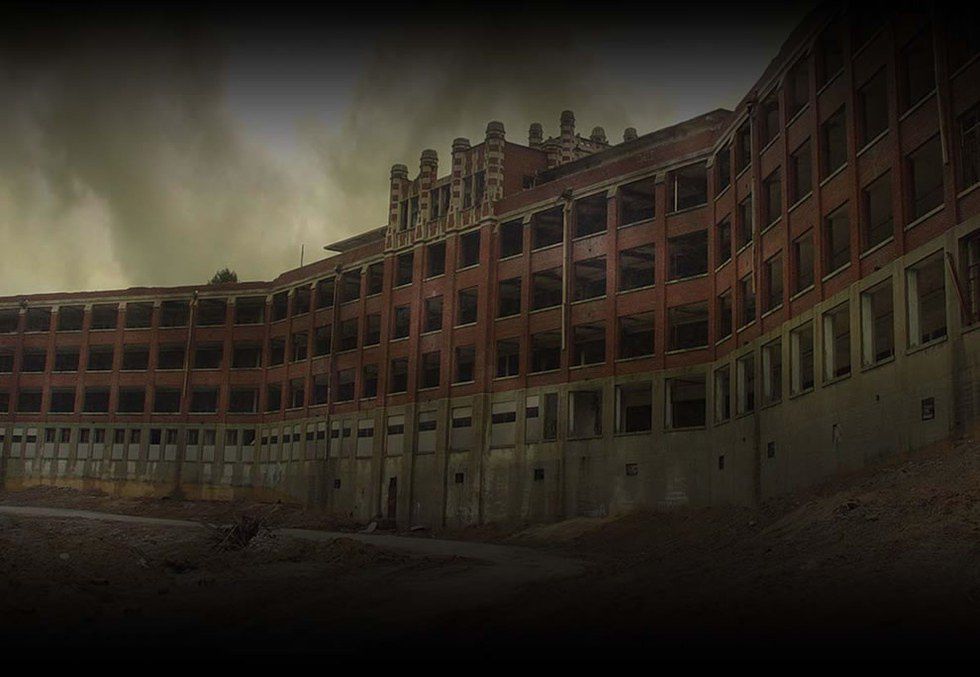 7. Waverly Hills Sanatorium

If you ever should find yourself in Louisville, KY, you may (or may not) want to visit Waverly Hills. Waverly Hills was originally opened at the height of the TB epidemic. Originally used to safely house 40-50 patients at a time, but because of the high number of people contracting TB, they soon were building makeshift tents, and areas safe enough to hold the patients. One holding tent was said to have over 130 patients in it. The need for expansion was an outcry within the Waverly Hills community (don't forget, this place operated like it's own small city). In 1924, construction was started on a 5 story building that would hold more than 400 patients. Very long and lengthy story short, there have been reports of ghosts around the grounds. One popular ghost resides in Room 502 where a nurse hung herself with a lightbulb cord after finding out she was pregnant by the owner of the building. After contracting TB and being unmarried and pregnant, she hung herself. The tunnel under the Sanatorium is the most popular place for paranormal activity. Called "the body chute", it was built to transport the dead from the top of the hill where they were collected at the bottom to be transported to be buried and cremated and so that the remaining patients wouldn't see the dead being taken away in hurses. So, take a visit, have a seat and watch when things do go bump in the night at Waverly Hills.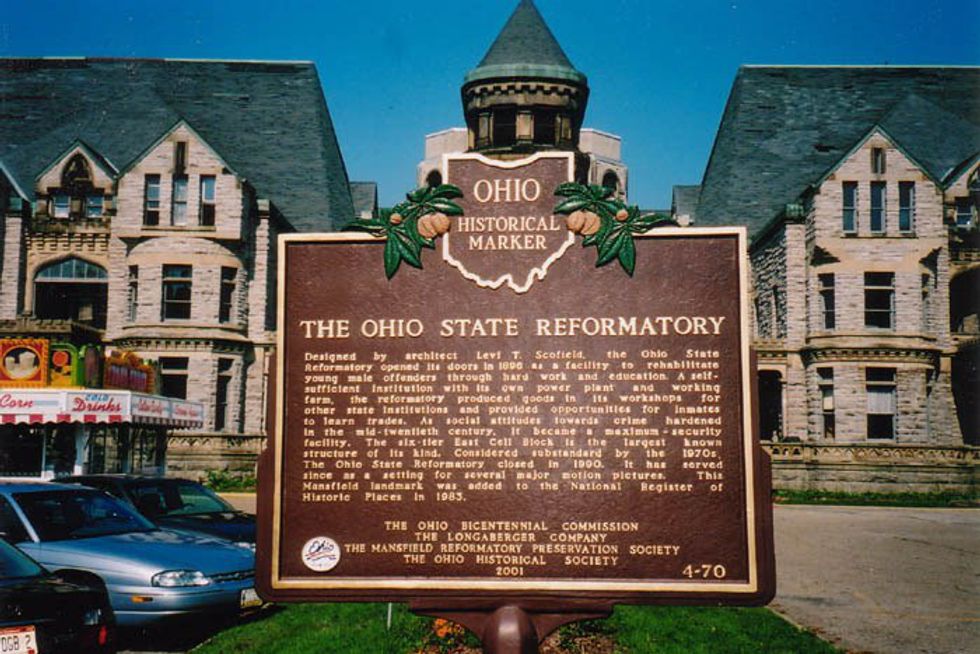 6. Ohio State Reformatory

In Mansfield, OH stands the Ohio State Reformatory where some of the most horrid criminals were sent away to. Originally built in 1861 as a training facility for Civil War soldiers, and in in 1867 it was converted into a jail for young offenders with its first intake at 150 boys. Soon after it became a full fledged prison. Like every haunted prison all over, it has its backstories. A prison guard was shot in the chest by an inmate who was trying to break his friend out so they can escape, and another person was beaten to death in solitary confinment with an iron pole in 1932. While the backstories of the hauntings are quite brutal, it's safe to say that this place is very much haunted. Oh and fun fact: quite a few movies were filmed here including Shawshank Redemption.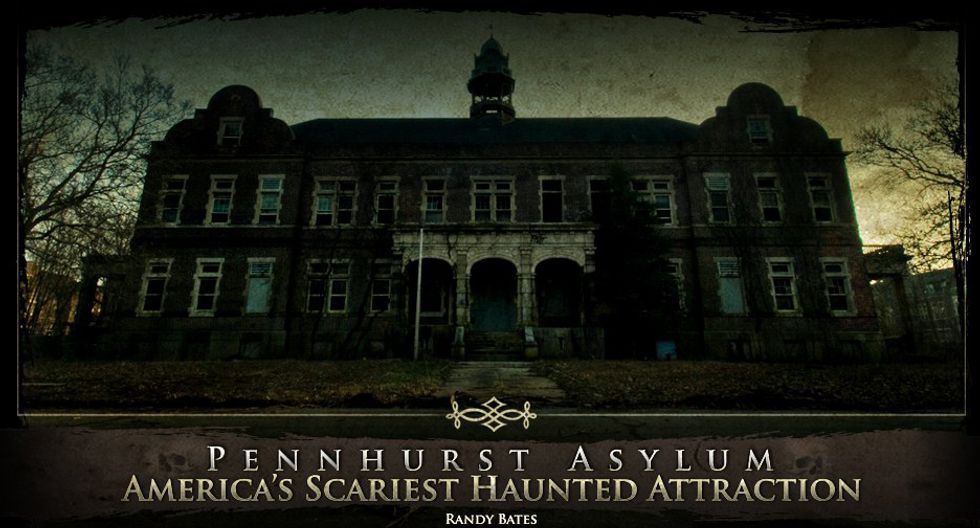 5. Pennhurst Asylum

Built in 1903, Pennhurst opened up as a school for the Feeble-Minded and Epileptic and in November of 1908, it welcomed it's first patient. Within only four years of the school being in operation, it already became overcrowded and was pressured to bring in Orphans, Immigrants and Prisoners. Long story short, Pennhurst was finally closed in 1987 after years of lawsuits, neglect and assault on patients. Today, there are reports of slamming doors, footsteps and sounds of people vomiting, all coming from empty rooms.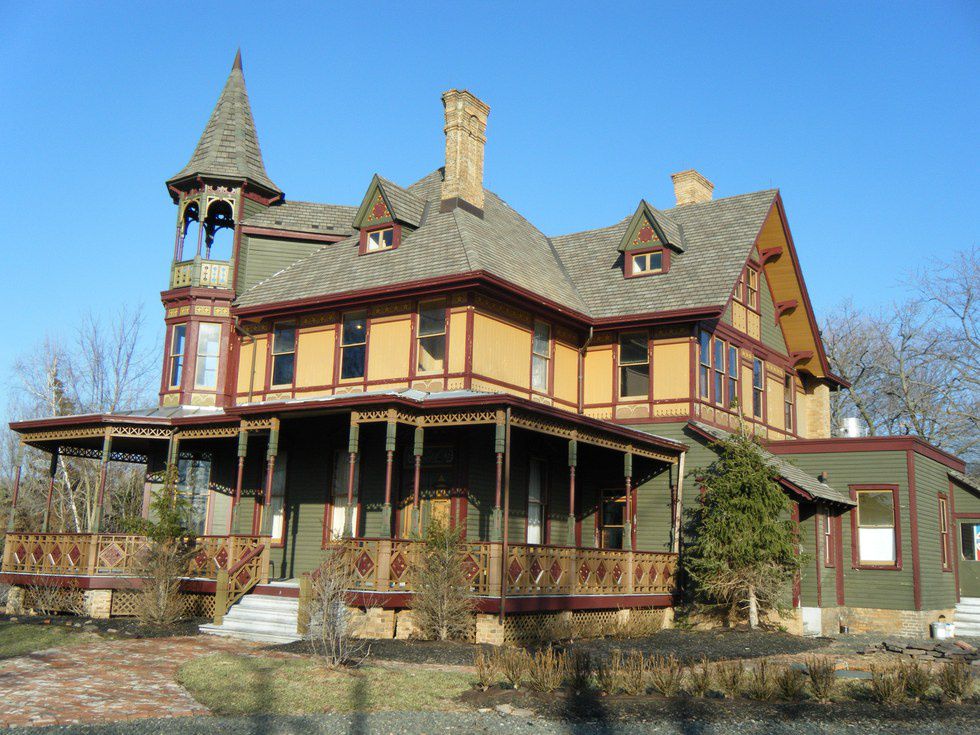 4. Kreischer Mansion

I actually remember seeing this place quite often, and that's because I used to live on Staten Island. Kreischer Mansion is located in the Charleston section of Staten Island and it's been known that overly violent spirits live on the property. Property caretakers have been found murdered and there were numerous suicides that occurred there. Mafia hits were carried out and there's been reports that there are voices of children who are screaming, the wife haunting the halls and the German cook (who was killed in the home) still bangs his pots and pans there today.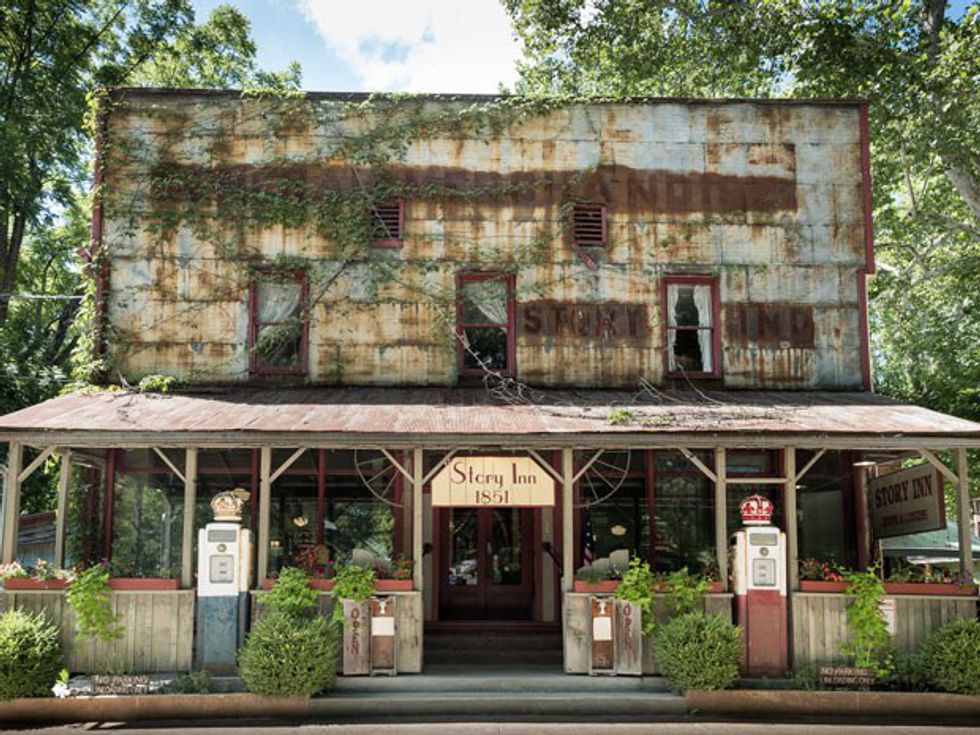 3. Story Inn

Located in Nashville, IN. According to people that have stayed there, a ghost of a women appears by the bed, mirror, or as a reflection in the window (only if the blue light in the room was turned on). She apparently has icy blue eyes and leaves blue ribbons around.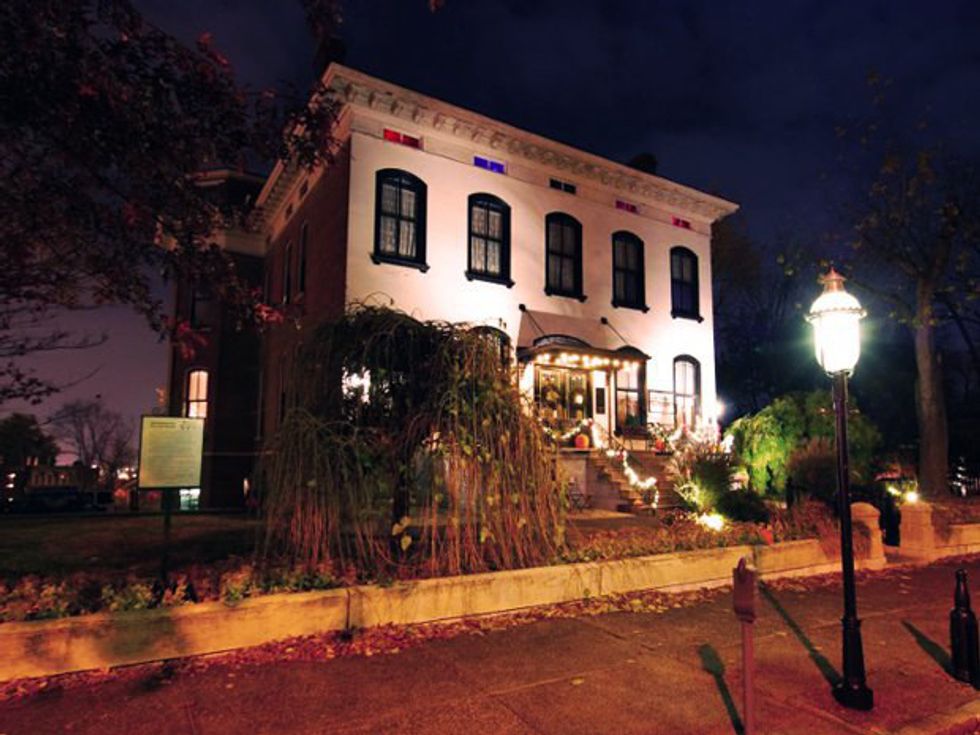 2. Lemp Family Mansion

Located in Saint Louis, Missouri, Lemp mansion is the site of four suicides carried out by various family members after the death of Frederick Lemp. Guests that have been to Lemp Mansion have reported having eerie encounters with spirits of the Lemp Family, who seem to be troubled even in death.

1. Eastern State Penitentiary

Well we've reached my number one, my personal favorite, my 'boo' (all puns intended as well). We're finishing this awesomely spooky list with Eastern State Penitentiary! My love for this building runs so deep, they could practically offer me a job. Built as the first penitentiary in the United States, this place holds lots of deep rooted history, as well as deep rooted violence. Famous inmates such as Al Capone were held here, as well as Willie Sutton. With such a vast history, there is too much to even cover. The long and the short of it, this place is downright haunted and I can even give first hand accounts on that. I've had major headaches in certain parts, sort of like someone hitting you in the back of the head, I've had a window pane shatter right before my eyes, I've seen shadows and ghosts. But don't take my word for it, visit for yourself and see what you find.
stay spoopy my friends and Happy Halloween