"We do it for the Insta" seems to be a recurring trend these days. Clevelanders are always finding fun activities around town and exploring all of the hidden gems that our city has to offer. But who would know about your fun experiences if an Instagram photo didn't capture the moment? So this weekend, grab your friends, phone and head out to one of these 11 Insta worthy spots:
1. At the Q
Who hasn't taken a photo at the Q during this exciting time in Cleveland history? As we all know, the Cleveland Cavaliers won the NBA championship a few months back.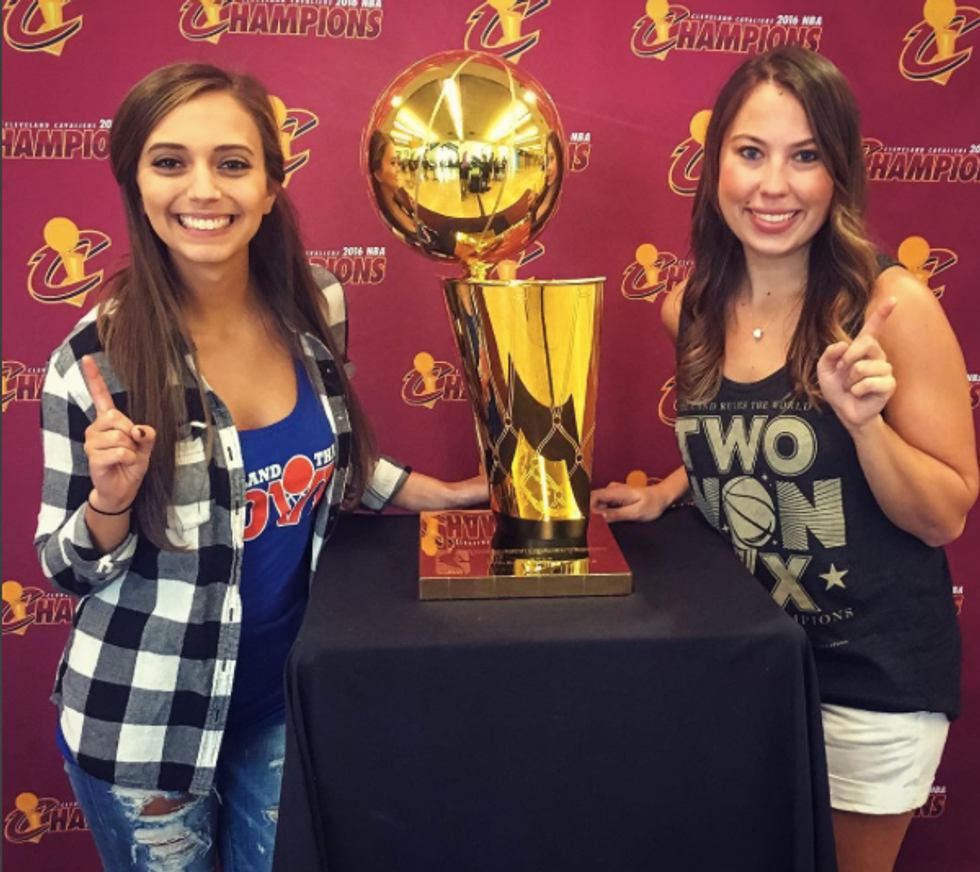 (Photo credit: kristinmags)🍷&🏆
2. Cleveland Sign
This sign was installed in 3 spots by Destination Cleveland. Check them out at Edgewater Park, Northcoast Harbor at 1001 E. 9th Street, and in Tremont at 1430 Abbey Avenue.
This is how excited everyone should be about Cleveland. #clevelandrocks #rncle #destinationcleveland #thisiscle #allincle #cleveland #2016cle #clevelandgram #destinationcleveland #edgewater
A video posted by Cleveland, Ohio (@cleveland_thebeautiful) on


3. The Skyline
Who doesn't love posting a pic of Cleveland's beautiful skyline? Whether it's in the daylight or at night with the twinkling stars and lit up buildings, this scene always makes for an Insta worthy moment.
Exploring Cleveland 🕶🏙📸 #clevelandohio #hopememorialbridge #clevelandskyline
A photo posted by Robyn Sutton (Goynes) (@robynlsutton) on
4. Whiskey Island
Are you ever at Wendy Park playing beach volleyball? What about paddle boarding on Lake Erie? Next time you are, remember to snap a pic.
A photo from coaching yesterday at Whiskey Island. Jamie standing up easily the first try on her board! @sweetvlove @nalu_sup @epicbar #surf #paddleboarding #surfthegreats #createdfromadventure #pebblewrestlercollective #sup #adaptivesurfing #shred #stokedandbroke #nalu #lifesbetterinboardshorts #gopro
A photo posted by Jon Sedor (@pebblewrestlercollective) on
5. Brunch Life
Mimosas, yummy food, good company, what else could you need? Everyone loves a good brunch photo. Ohio City has some of the best spots in town: Townhall, Nano Brew, Heck's Cafe, and the list goes on and on.

When You're Wishing The Weekend Would Last Forever, Just For Sweet Potato Pancakes! 😍 If You've Had These, You Can Relate. Always 💯 Non-GMO!
A photo posted by TOWNHALL (@townhallohc) on
6. Progressive Field
Between Ketchup, Mustard, and Onion, the "C", The Corner Bar, and fireworks, Progressive Field is full of spots to spice up your Insta profile. Just remember, rain or shine...it's Tribe Time!
Indians game was great with this beautiful girl! Can't wait to go next Monday again!😘😍😍🤗 #Indians #rolltribe #windians #cleveland
A photo posted by Aaron Maki (@amaki95) on
7. The Holden Arboretum
If you haven't been to this spot yet, you've got to hike on over! The Holden Arboretum features the Murch Canopy Walk, Kalberer Tower, and more.
🔅Adventure Awaits🔅
A photo posted by Emily Viskocil (@emily_viskocill) on
8. East 4th Street
East 4th has a lot to offer. From shopping and dining experiences to living and residential areas, this street has changed significantly over the years.
Hitting @e4thst this weekend? There's always a good time to be had on 4th! If you were part of these #OneForTheLand celebrations – we want to see your reaction to winning the 'ship! LAST CALL to submit your photo or video to cavs.com/share to be part of our #NBAChampions fan reaction video.
A photo posted by Cleveland Cavaliers (@cavs) on


9. Pier W
Pier W is located on the water and the view from brunch or dinner is just gorgeous. Have you been there yet?
Bringing your sweetie to Pier W today? Aside from our award-winning menu, you can look forward to these breathtaking views. #thisiscle #happyvalentinesday
A photo posted by Pier W (@pierwcleveland) on
10. "Before I die I want to…" in Ohio City
This wall is right in between Market Garden Brewery and the Westside Market. How would you fill in this blank?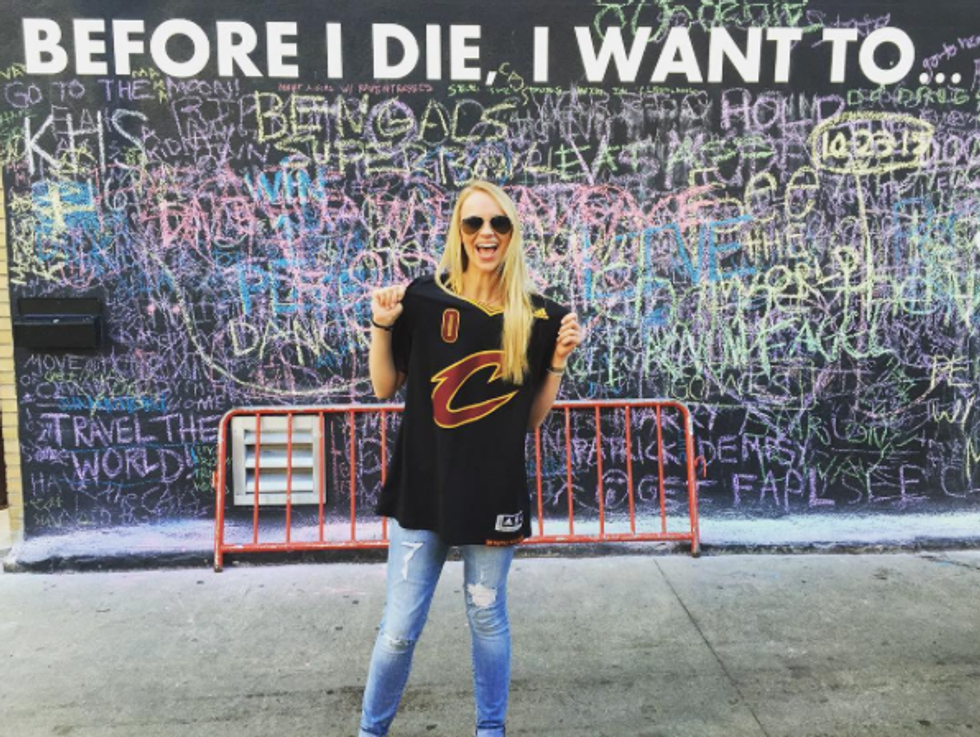 (Photo credit: carleyjayne_) ....see my city win a championship 🙌🏿🏀💍
11. The Downtown Heinen's
Ever think a grocery store could be so pretty inside? Heinen's opened in the historic Cleveland Trust Building in 2015 and is a sight to see!

Best grocery store ever. #ilovegroceryshopping
A photo posted by Amanda Cherwonka (@acherwonka) on
Which Cleveland spot do you mind most Insta worthy? Share your thoughts in the comments!