Film is a form of expression, what you want the audience to feel is up to you, and how the audience ends up interpreting what you show them, is up to them. It's a beautiful art form, visually and emotionally and has my heart for many reasons. It's ability to fuel my imagination, giving me dreams, making me feel nostalgic about things I've never even experienced, it's just such a powerful art form. I want to give others the opportunity to experience what I felt, or maybe something completely different than what I felt when I first saw these movies.
1. Spirited Away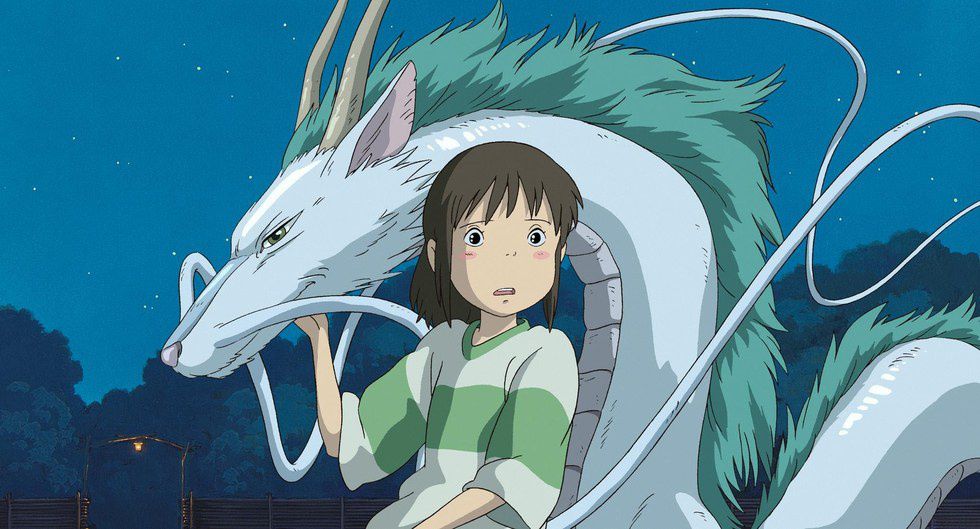 Yes, it is in fact animated, but that doesn't mean it's not still absolutely breathtaking. A young girl and her family arrive at an empty amusement park, where her parents end up being turned into pigs, she must free them by working at a resort for supernatural creatures. As odd as it sounds, it's beautiful and creative in every possible way, and you'll want to watch it more than once.
2. Where the Wild Things Are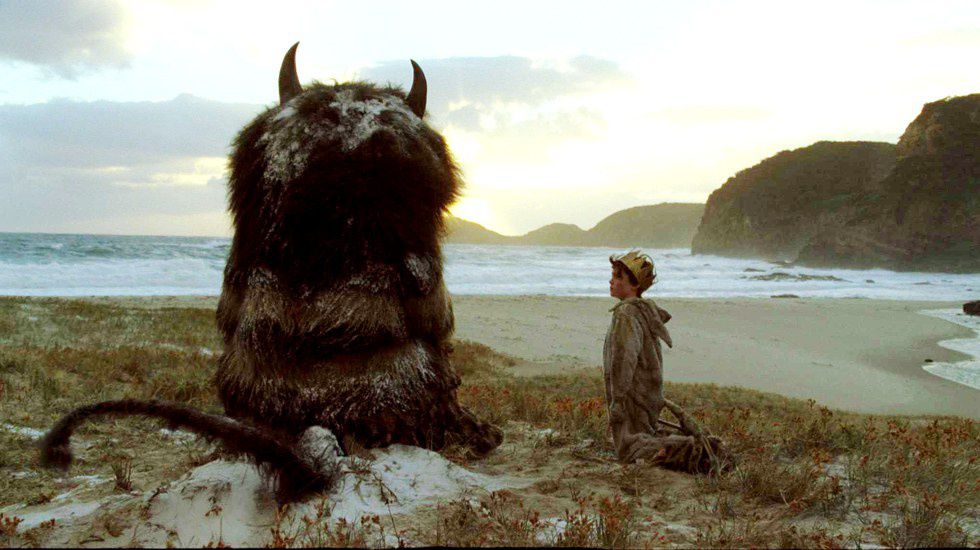 A young boy by the name of Max, runs away from home after feeling angry and misunderstood by his family, finding the Wild Things, where he plans to rule their kingdom and make everyone happy (based on Maurice Sendak's book). I personally feel like this film can relate to all ages, we all want to run away from something, and we might think we have the answers to all of life's difficult questions, but we don't. Sometimes we need a little help to remember that and this film has a beautiful way of showing it.
3. Jumanji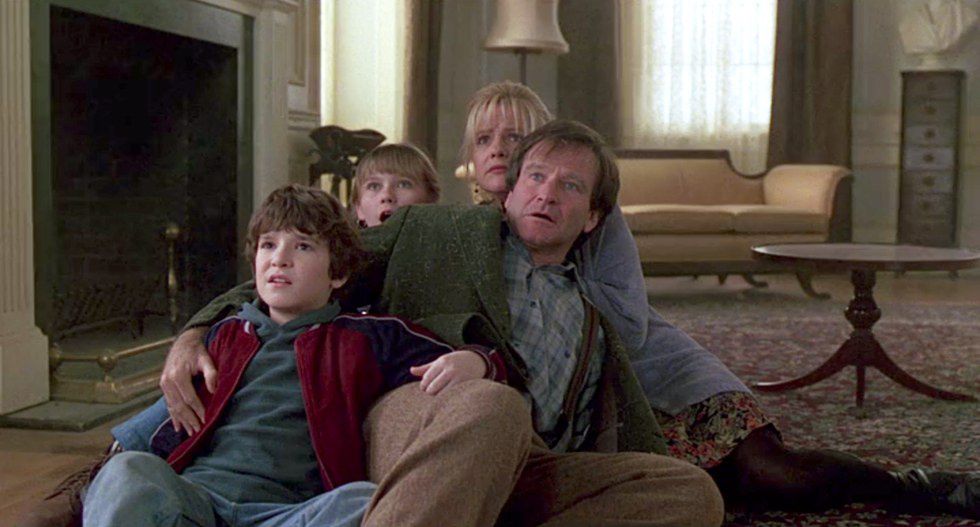 A classic, two siblings find an old board game they think to be harmless and decide to play, but boy was they wrong. This board game unleashes the chaos and the kids end up right in the midst of it. Let me tell you, this movie definitely freaked me out a little bit as a kid, but I couldn't take my eyes off the screen, freaky but amazing.
4. Moonrise Kingdom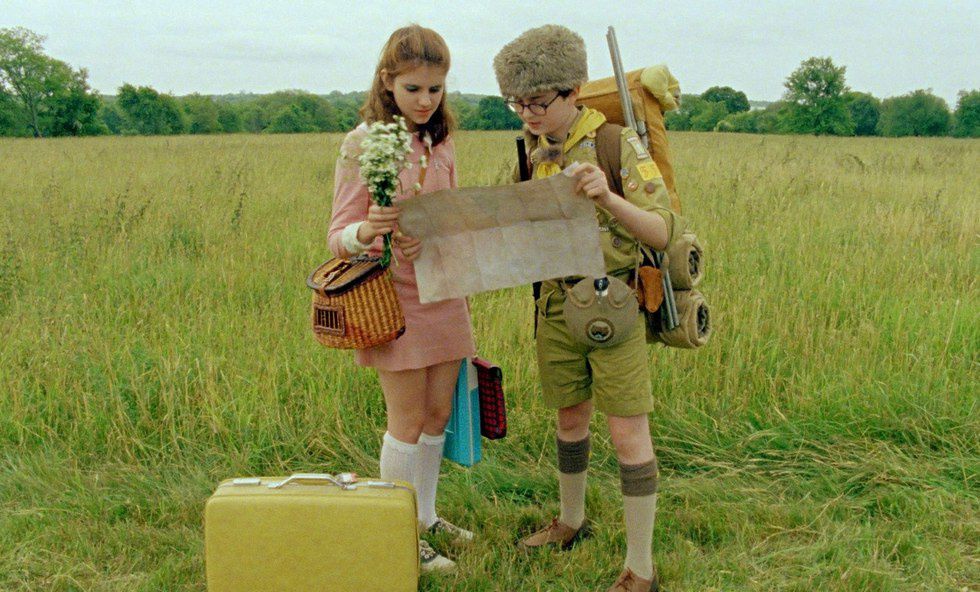 Not necessarily a "kid's movie," but maybe it is. Two young kids fall in love and decide to run away from home but with a huge storm on the horizon, their parents and some other crazy adults are left to find them before lightning strikes. This movie made my heart swell, not only because it was quirky and lovable, but because it was different.
5. Mr. Magorium's Wonder Emporium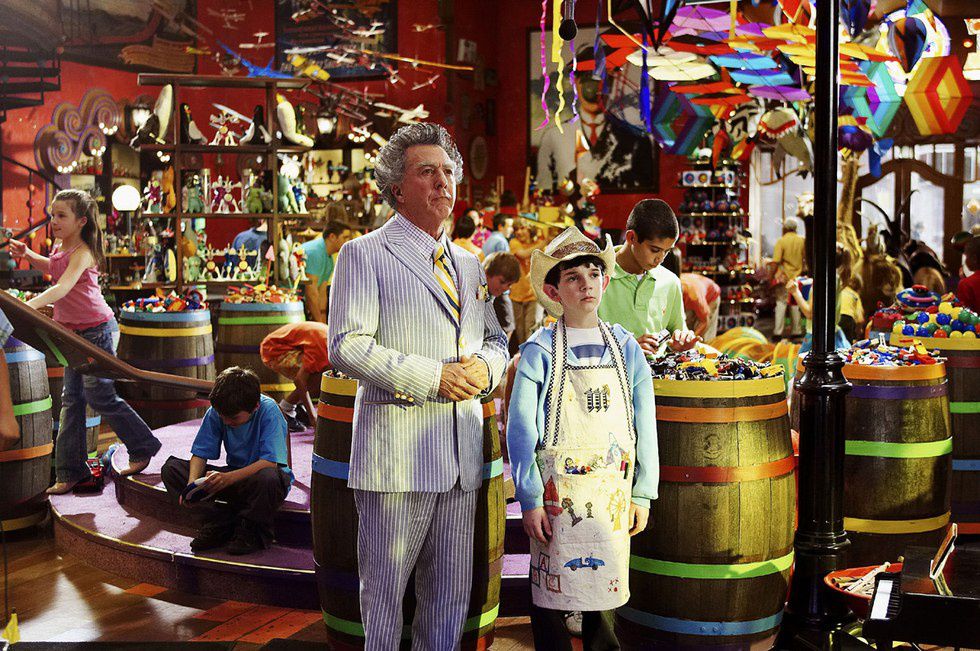 A vibrant toy store owner passes, leaving the store in the hangs of his young manager, Molly Mahoney. The once colorful and lively store is now quiet, leaving Molly to bring it back to life. Could it get any more imaginative than that? This movie will make you cry your eyes out, and laugh until your gut hurts, more than wonderful.
6. Pride and Prejudice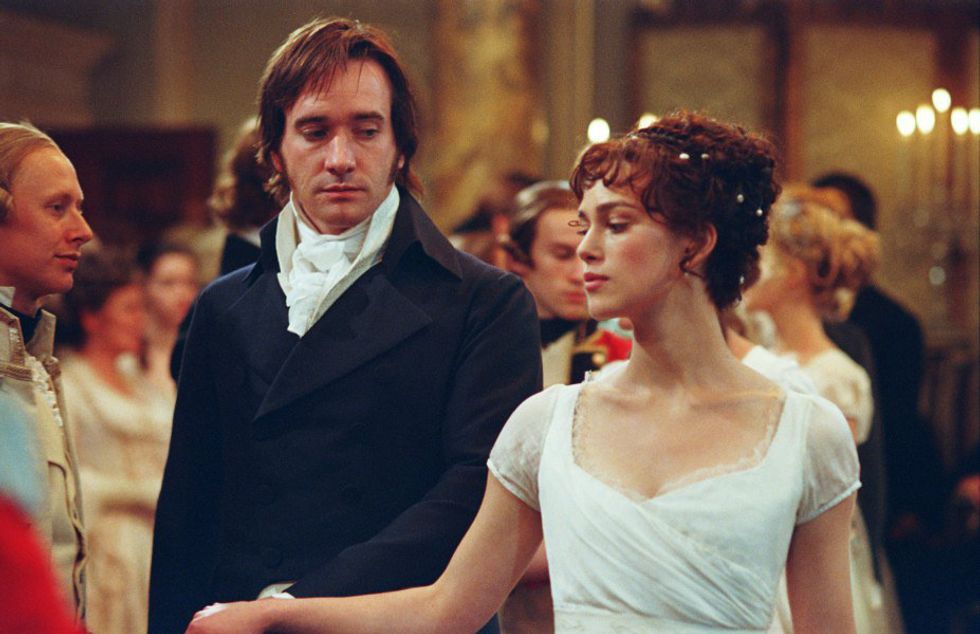 Based on Jane Austen's novel, a young woman amongst a house full of sisters is under immense pressure to soon be married, when she meets Mr. Darcy, a quiet and reserved man, chemistry is clearly evident, but will the two get over themselves quick enough to fall in love? I adored this movie, it was like a dream, the costumes, the dances, the gazes, I'm getting all starry-eyed just thinking about it.
7. Interstellar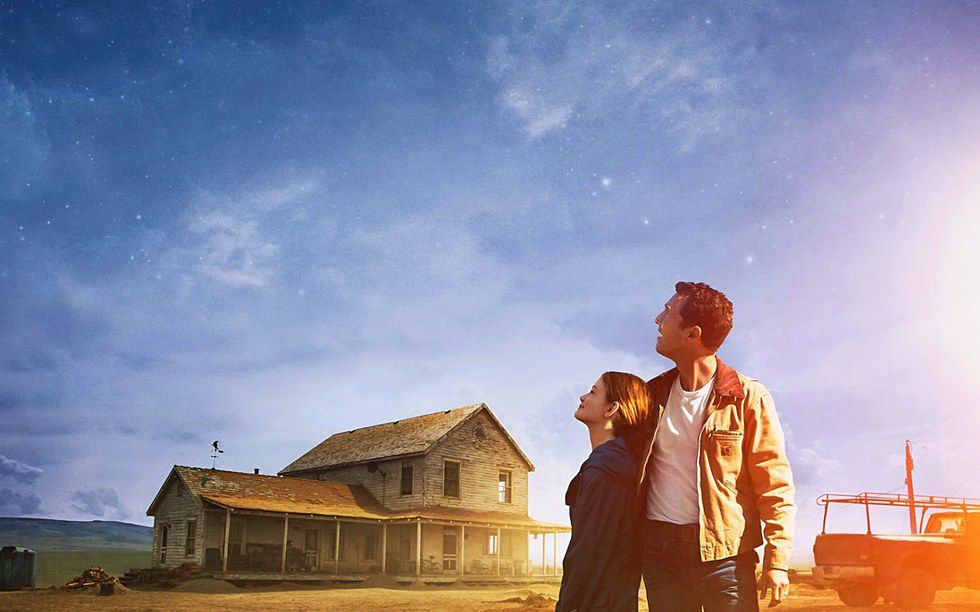 A professor working to save the planet through space travel, sends a team of scientists into space to find a new earth. Just a fantastic film, beautifully crafted, well acted, just an overall amazing movie.
8. Cinderella (2015)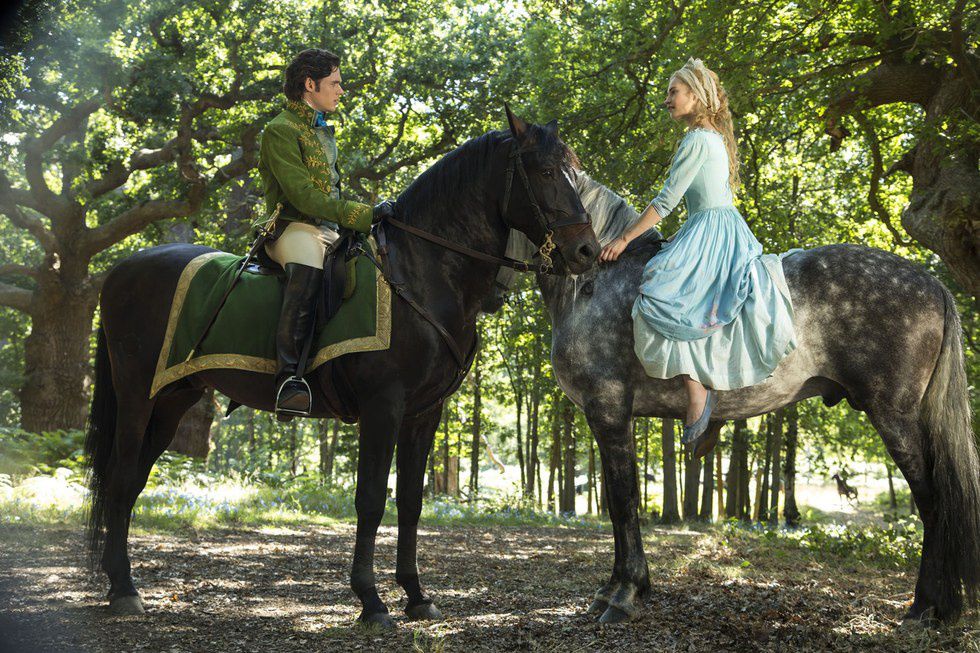 Many seemed to have questioned whether we really needed another Cinderella movie, but how could we not? Especially seeing what a spectacular movie it turned out to be, just astounding. It was fresh and new with just enough old mixed in to make me nostalgic while watching, goosebumps.
9. Up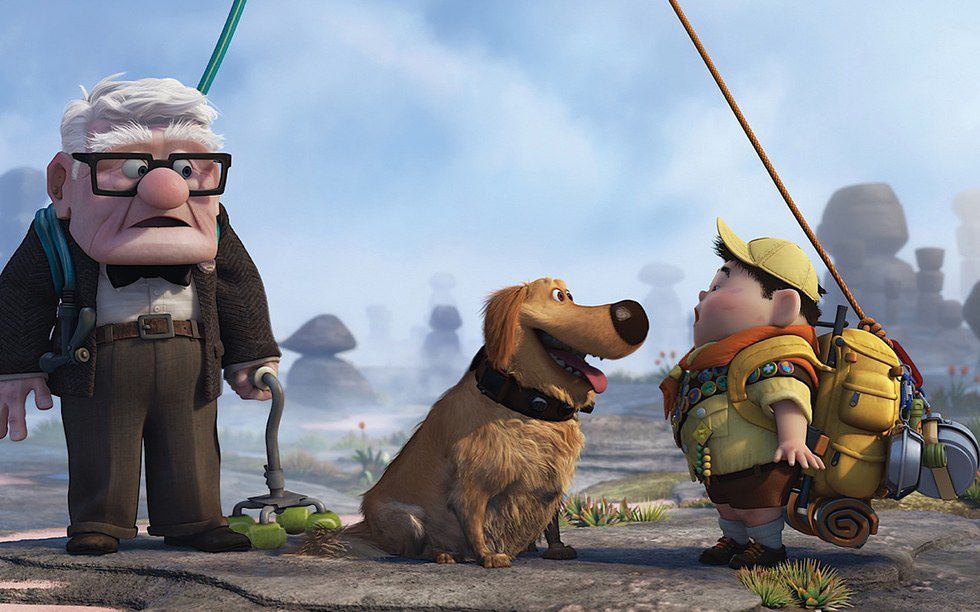 For years 78-year-old Carl has put off his trip to South America, the trip he's dreamed of since he was a kid. He finally embarks on his journey only to encounter countless hardships on the way, one being Russell, a stowaway on Carl's ballon-house. If you don't love this movie you either haven't seen it or are just trying to make me sad, it depicts a beautiful relationship and teaches us about forgiveness, friendship, and selflessness.
10. Pirates of the Caribbean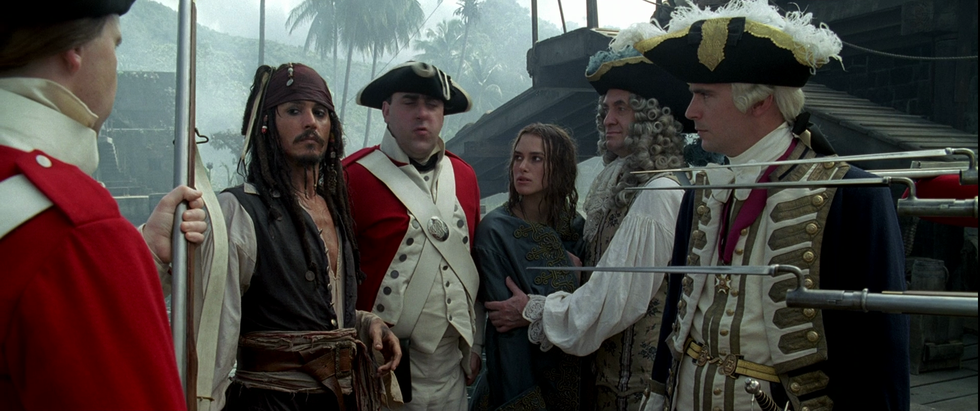 This series will never end, the tales of Captain Jack Sparrow, his recklessness amongst other pirates, people of authority, and swords. I love these movies too much, Elizabeth Swann being the worst pirate of them all, Captain Jack the most full of rum, and everyone else always upset with Jack for some reason. They're funny, daring, and dangerous all at once.
11. Monsters, Inc.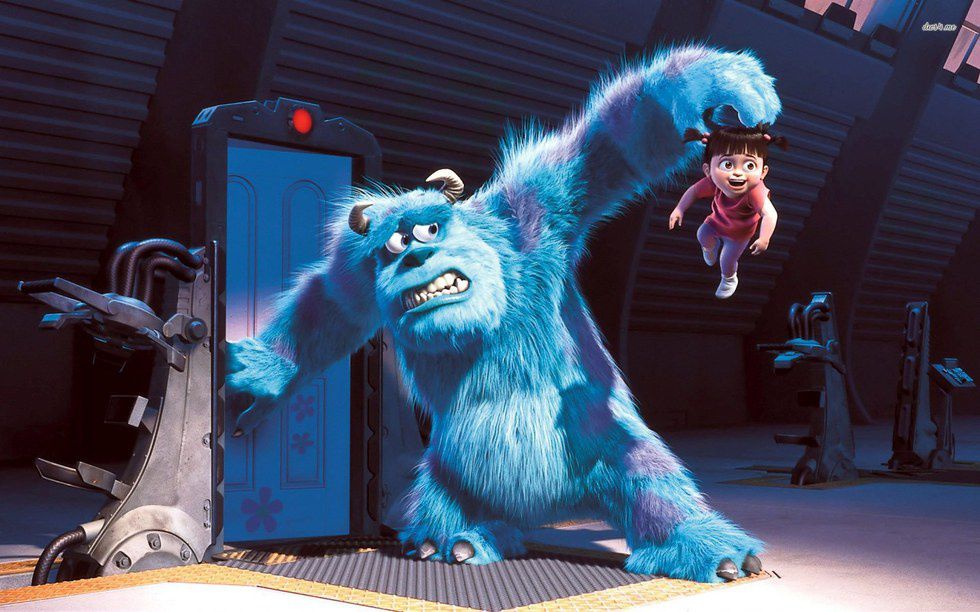 Monsters Incorporated is the biggest scaring company of them all, Sully, one of the best scarers
Most of this list happens to be Disney, but what did we expect, the place where dreams come true was guaranteed a spot on this list. We need our imaginations and dreams to help us take a break from reality every once in a while, maybe our outlet is watching films, writing, painting, making films, etc. I hope you enjoy these imaginative recommendations, and may you feel your imagination soar and your heart grow a little bigger after each film!