It's no secret that Taylor Swift's new song and music video have rocked the airwaves and taken over social media. With all of her recent controversies, Taylor has hidden some messages in her newest music video and included some clapbacks at certain people as well. Here is all the secret messages hidden in her video:
1. "Here lies Taylor Swift's reputation"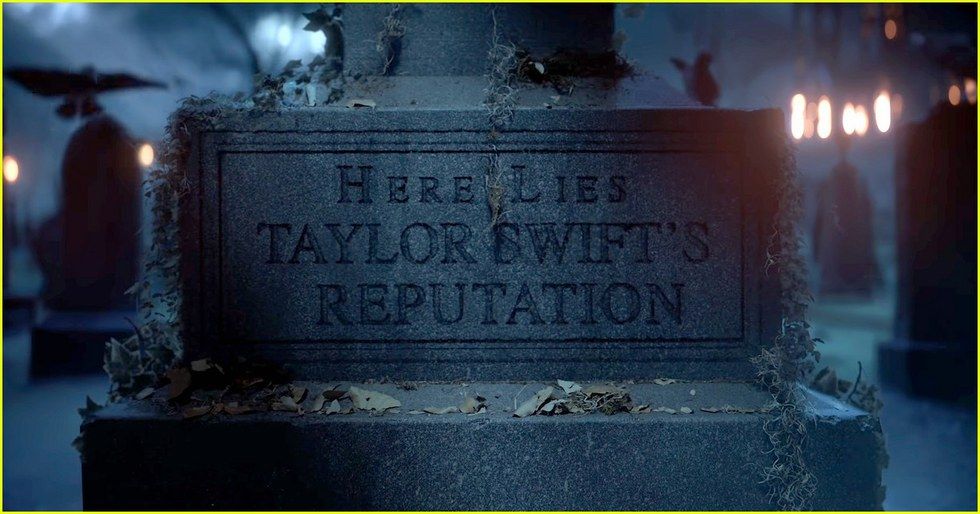 The opening scene of the music video is a graveyard with a tombstone that reads "Here lies Taylor Swift's reputation" and that is the first sign that she is coming out swinging.
2. The blue dress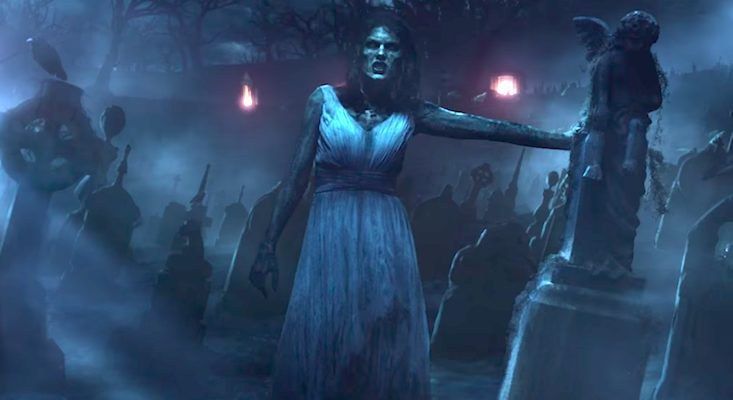 She then comes out of the grave wearing the same blue dress she has on in her "Out of the woods" music video which symbolizes her picking up right where she left from her 1989 era.
3. The second gravestone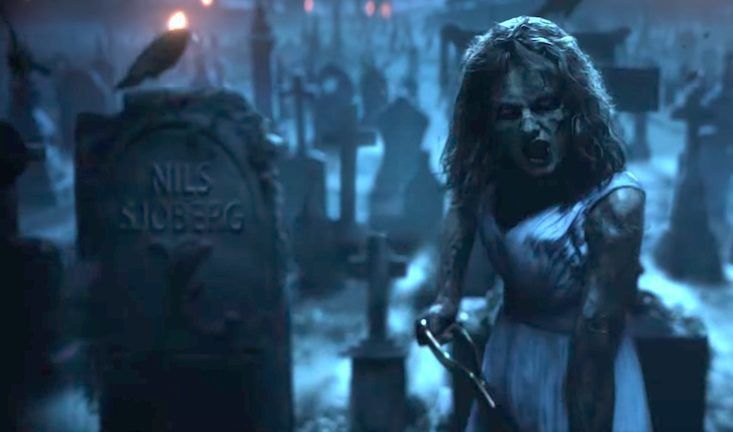 The second gravestone reads "Nils Sjoberg" which is the cover up name she used when she co-wrote a song with her ex-boyfriend Calvin Harris signifying that she plans on taking proper credit for her work in the future.
4. The diamond bathtub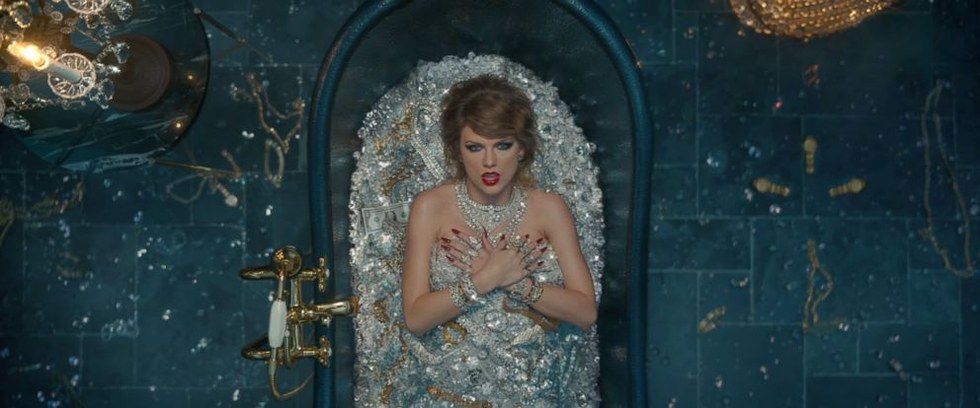 In the bathtub scene there is a dollar bill laying right next to her that she was awarded $1 from a a sexual assault case. The DJ who sexually assaulted her tried to sue her for defamation of character and she counter sued for only $1 to prove a point.
5. "Et tu Brute"
The chair she sits on in the music video reads "Et tu Brute" on the sides, which is what is said in the Julius Caesar play right before he is stabbed in the back so it's pretty clear Taylor is referencing her friends who have recently stabbed her in the back.
6. Snakes serving her tea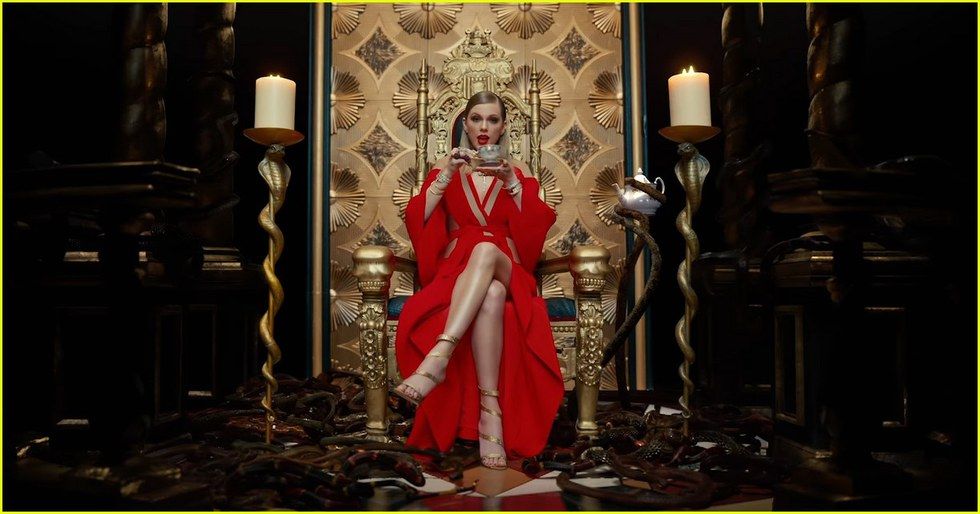 Pretty clear symbolism here with the snakes and the tea. With her recent drama surrounding Kanye West and Kim Kardashians fans spamming her with snake emojis, it's clear she is referencing this situation and serving the "tea" (this one is for Kendall Jenner). She even went as far as having a snake tattoo on her leg in the scene where she swinging in the birdcage.
7. The "Stream Co."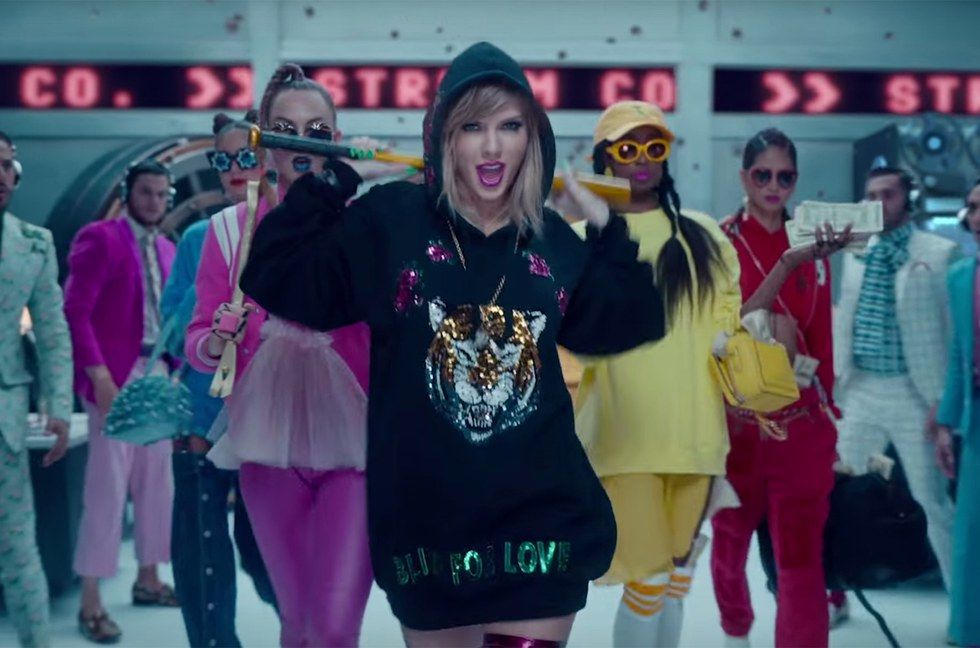 Taylor and her friends in the music video rob a bank entitled "Stream Co." which is a reference to her speaking out about Apple music and other music companies to pay artists differently for streams.
8. Squad U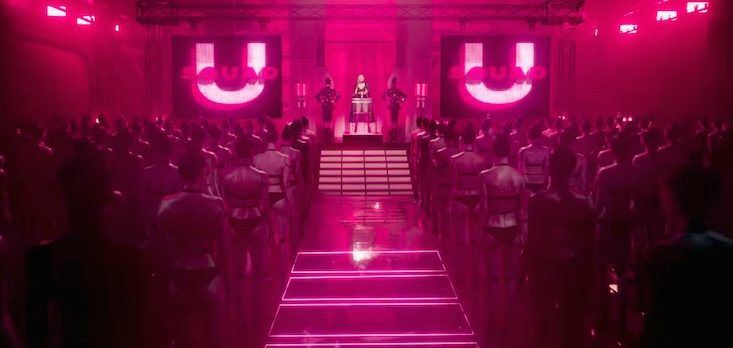 This is in reference to Taylor's girl squad which critics have made comments about her creating perfect friends and having control over them.
9. Laying with mannequins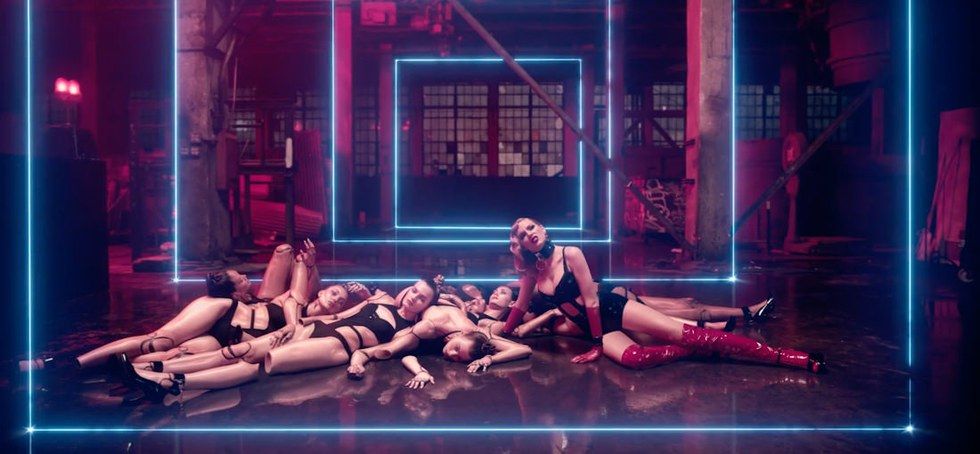 Taylor is symbolizing her fake relationships with old friends.
10. The mountain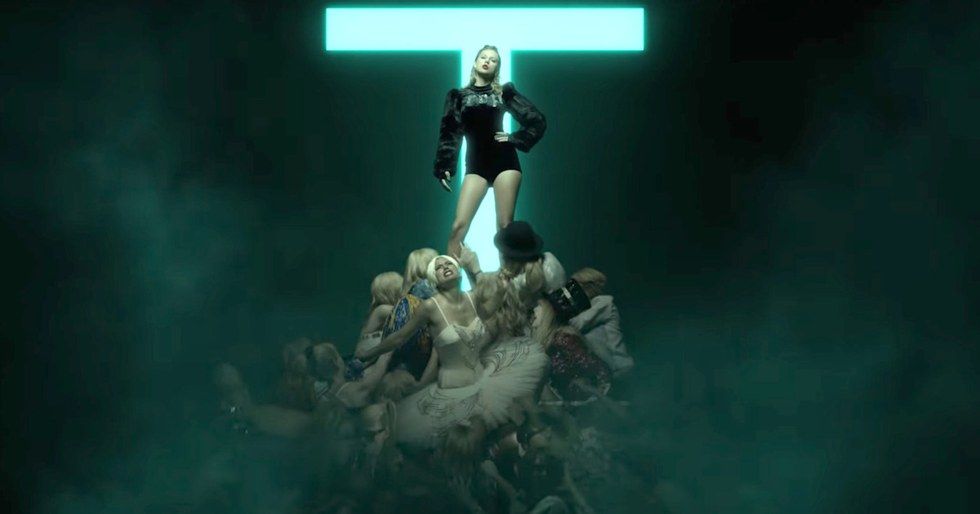 Taylor is standing on the mountain of all of her past selves and old characters she has played in her music videos with the illuminating "T" in the background symbolizing that she is no longer any of those people.
11. The end skit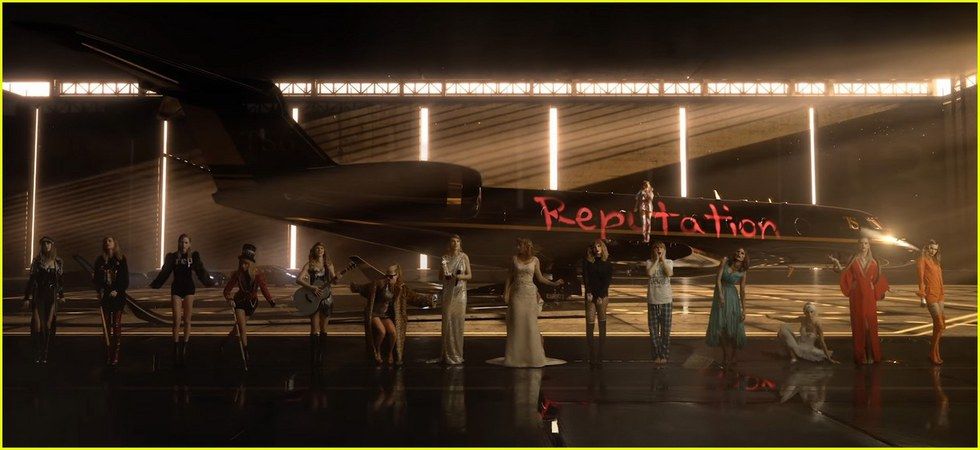 Taylor ends the video in a line of her former music video characters that bring light to all of the things critics have said about her and ends with her wearing the famous VMA's dress from when Kanye West interrupted her.