Thanks to different streaming websites like Netflix and Hulu, the world is now more inclusive when it comes to television programming. Shows from all around the world can be seen for all to enjoy!
With school and life getting in the way though, sometimes it's hard to even sit down and open Netflix to enjoy an actual show. Most programs now a days deal with crime and murder; there's not much left for the simple, cheesy things in life.
Since finals are right around the corner (yuck!) it's time to look forward to summer! A time where students can both relax and binge watch addicting shows! Are you looking forward to something new to watch?
South Korea is not only known in the entertainment industry for its incredible K-Pop Idols, but it's also known for its addicting and enjoyable dramas!
Here are 11 addicting K-Drama's that will not only make you laugh and cry but will broaden your interests to new and interesting things!

1.) "Strong Woman Do Bong Soon"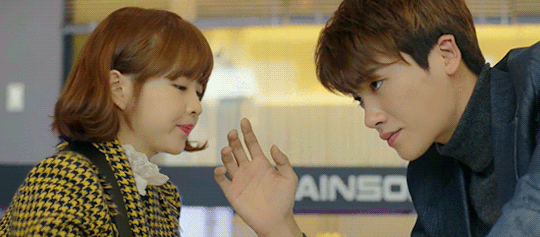 With its first episode airing in 2017, Strong Woman Do Bong Soon is one of the top rated K-Drama's out there! Do Bong Soon is a woman with superhuman strength who struggles passing as an average human who funnily gets hired by the CEO of a gaming company to be his bodyguard. The two main actors will make you fall in love with them more and more as each episode progresses!
2.) Goblin: The Lonely and Great God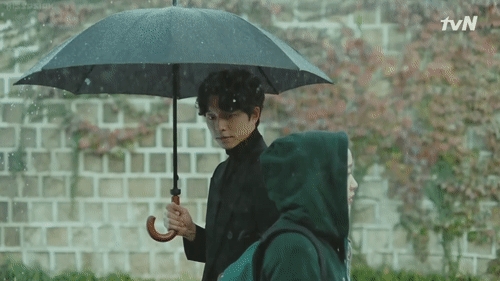 Debuting in 2016, Goblin: The Lonely and Great God was one of the highest viewed K-Drama's of the year. Full of emotion and humor, this drama has an intricate plot of explaining four people's lives intertwining with one another through fate, love, and time. (It also has a lovely soundtrack 10/10)


3.) Boys Over Flowers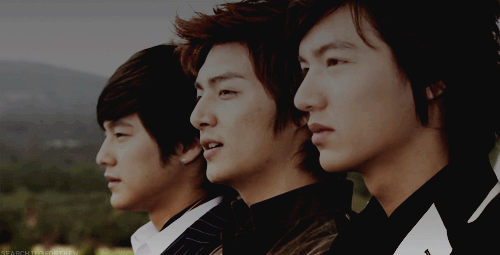 You're in for a ride if you haven't seen Boys Over Flowers. This is a very old and well known drama! This is the story of how a high spirited common girl named Geum Jan Di who gets thrown in the life of a conceded rich boy and his three best friends. This addicting drama will captivate your attention in every way possible!


4.) Weightlifting Fairy Kim Bok Joo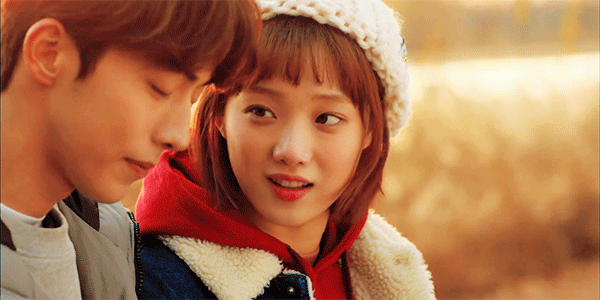 This funny and cute K-Drama is one for the books, y'all! It's a coming of age story of college athletes who do their best to follow their dreams despite the fact that life and love just seems to get in the way with every chance it gets. Definitely 10/10 recommend!


5.) Hello, My Twenties
Hello, My Twenties is one that'll hit home ladies and gentlemen. Follow this group of teens who try to discover the confusing, stressful, but meaningful life that is your twenties. Through love and friendship they can conquer all!


6.) Hwarang: The Poet Warrior Youth


Following the life of an elite group of men called Hwarang, this Historic Drama will make you shed so many tears! (keep your tissues nearby) Known for its amazing cast (seriously there's too many handsome men) and its hard hitting and emotional topics, it's no wonder this is one of the most well known drama's out there. The friendship is strong in this one!
7.) Oh My Ghostess

Oh My Ghostess follows the life of Na Bong-Sun and her continuous encounters with ghosts. One day, the spirit of Shin Soon-ae takes over her body and causes life changes for Bong-Sun as well as for her. Full of love and humor, this is definitely a drama that should be watched!

8.) 12 Years Promise


Watching this drama will bring such a tear to your eye! It tells the story of two teenagers who fell in love a bit too quick; 12 years later however, they're reunited by fate. As heartbreaking as this story is, it'll definitely make you enjoy the little things in life.


9.) Reply 1997


This humble and touching drama follows the life of six school friends in their thirties as they reminisce their life as 18-year-olds. It'll definitely make you think about what life will be like once you're in your thirties.


10.) The 1st Shop of Coffee Prince


Coffee Prince is a drama that should definitely be watched by all! The story line follows a tomboyish woman who falls in love with an aspiring chef, however, because he does not know that she is actually a woman, he begins to question his sexuality. This drama doesn't only have an amazing cast with friendships intertwined in the plot, but it talks about topics that go down in our society today.


11.) Descendants of the Sun


Descendants of the Sun is a heartbreaking but heartwarming drama that is very well-known for its amazing cast and wonderful plot! This follows the love story of the Captain of an Elite Task Force Team and a brilliant doctor who just really can't seem to catch a break.