In honor of Dr. Seuss' birthday, here is a bunch of quotes from our childhood that now pertain to us as flailing adults.
Every morning you wake up like
"You're off to Great Places! Today is your day! Your mountain is waiting. So... get on your way!"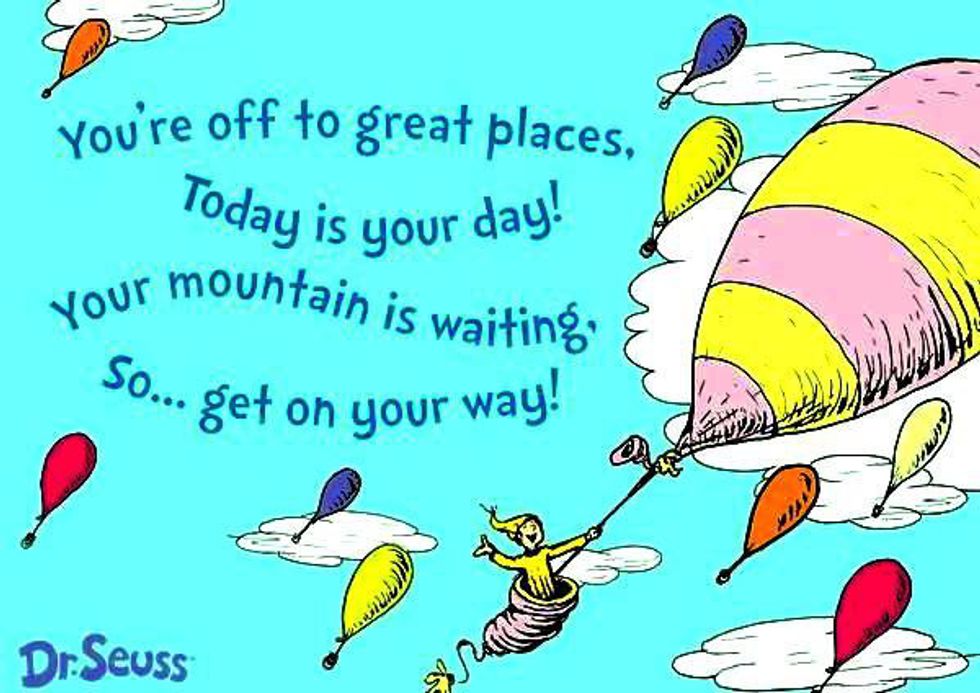 But then getting out of bed is just
"And will you succeed? Yes you will indeed! (98 and ¾ percent guaranteed)."
But there is that remaining 1 and ¼ percent that you are holding onto
Going to work is like
"Everything stinks till it's finished."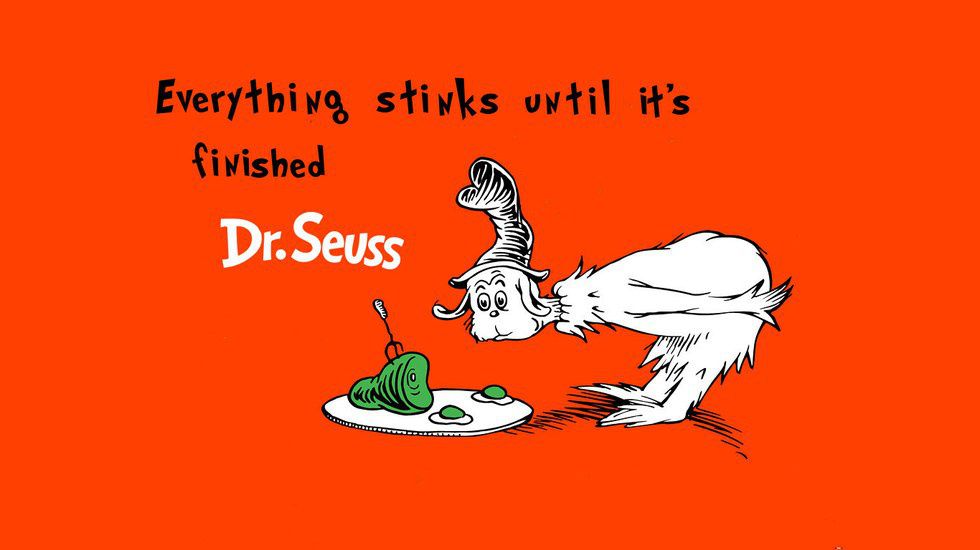 But finally clocking out for the day makes you feel
"You have brains in your head. You have feet in your shoes. You can steer yourself any direction you choose."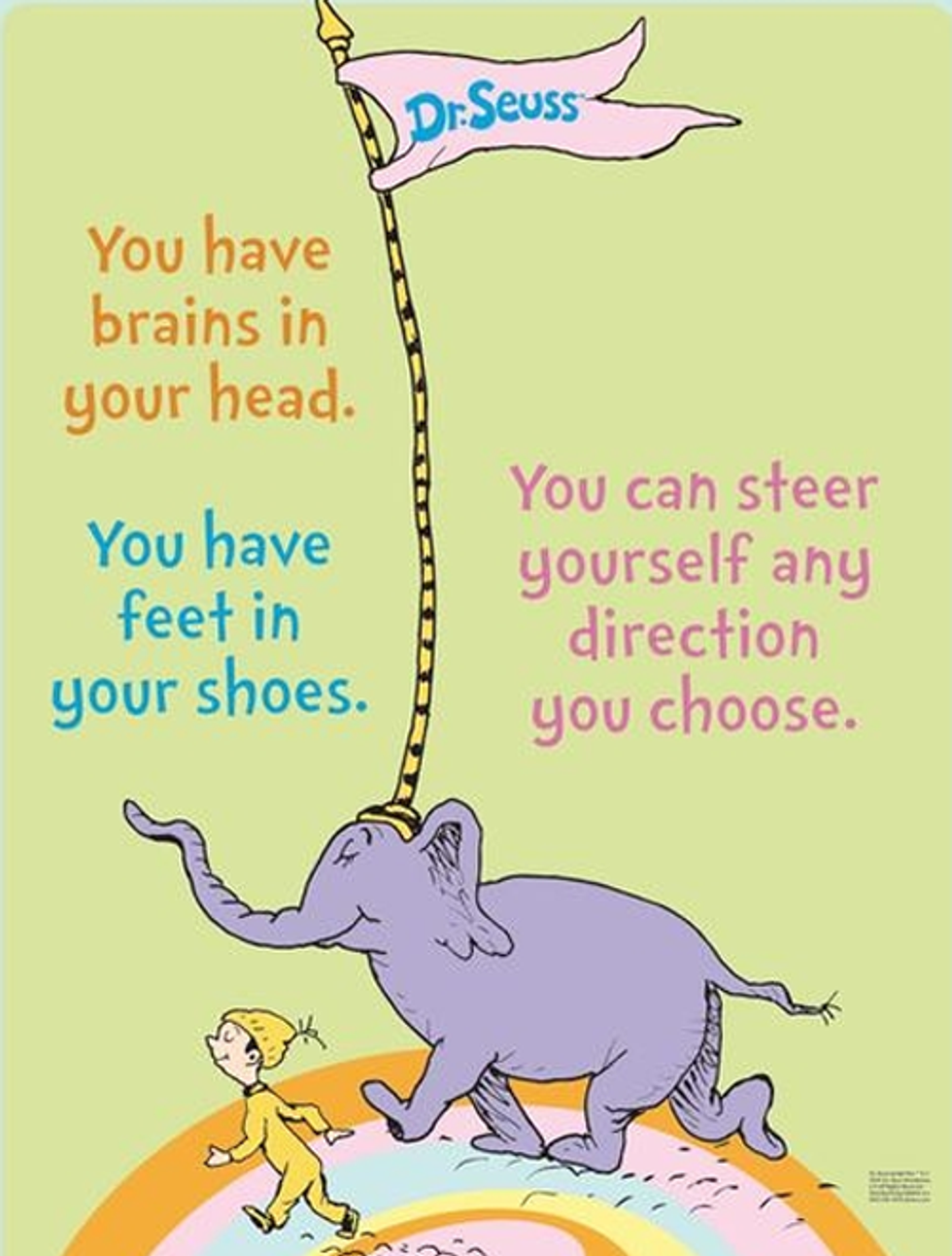 Like. Towards the door to go home.
Working out after work
"You're in pretty good shape for the shape you are in."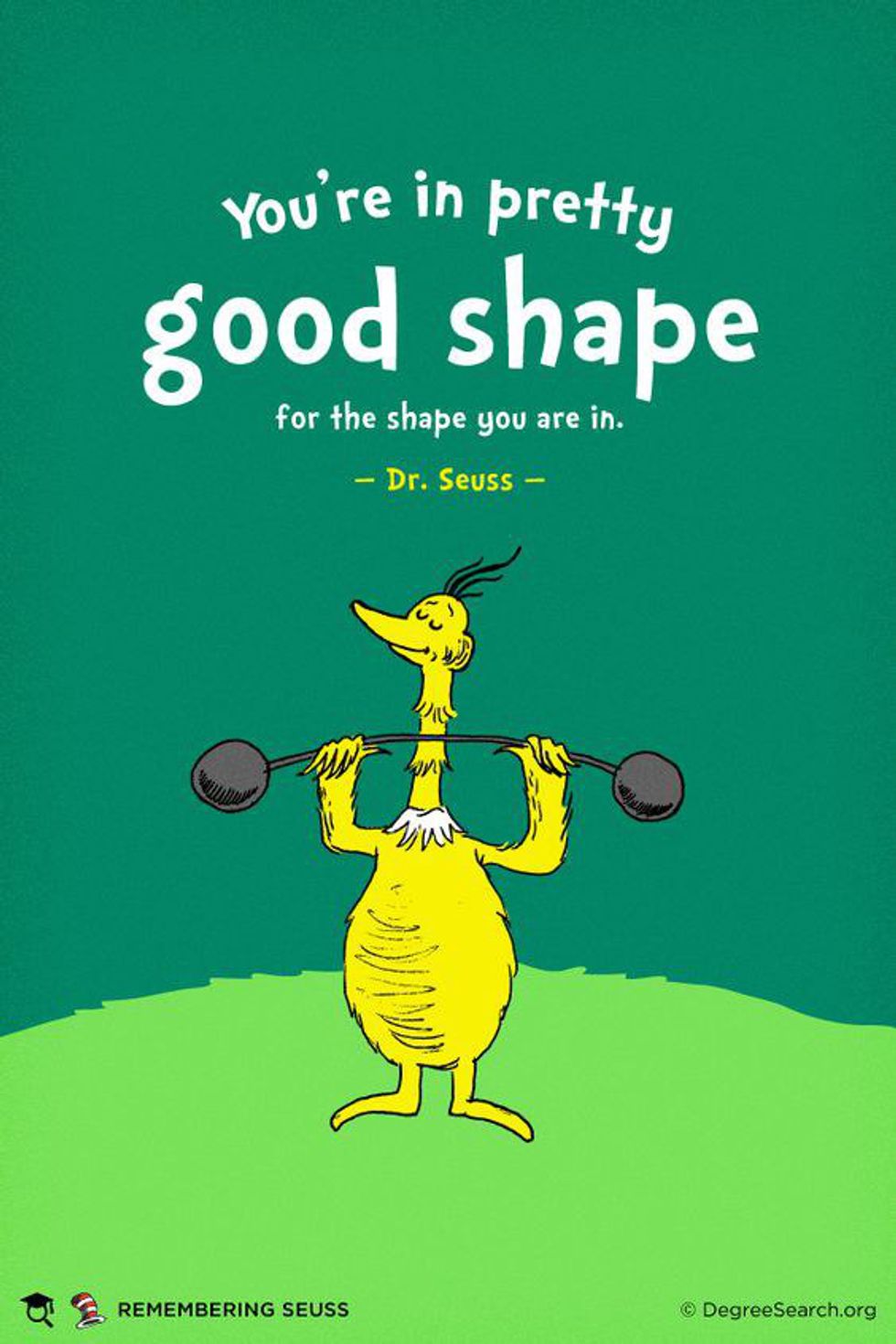 When you're drunk at the bar
"From there to here. And here to there. Funny things are everywhere."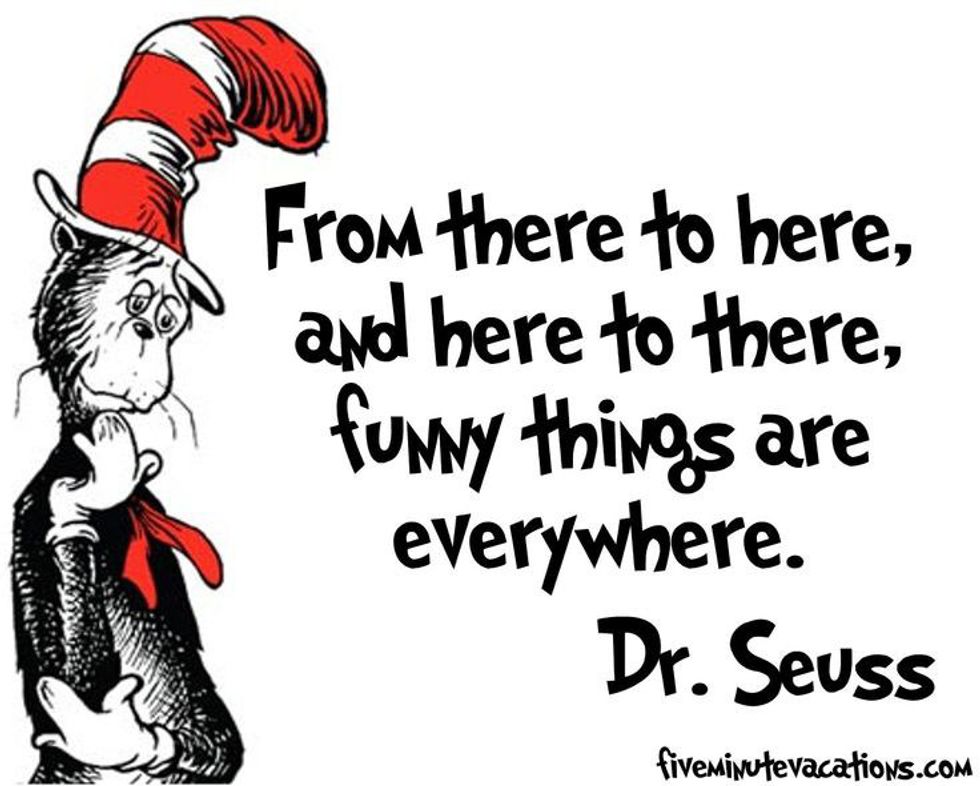 When you first start paying bills
"If you never did you should. These things are fun and fun is good."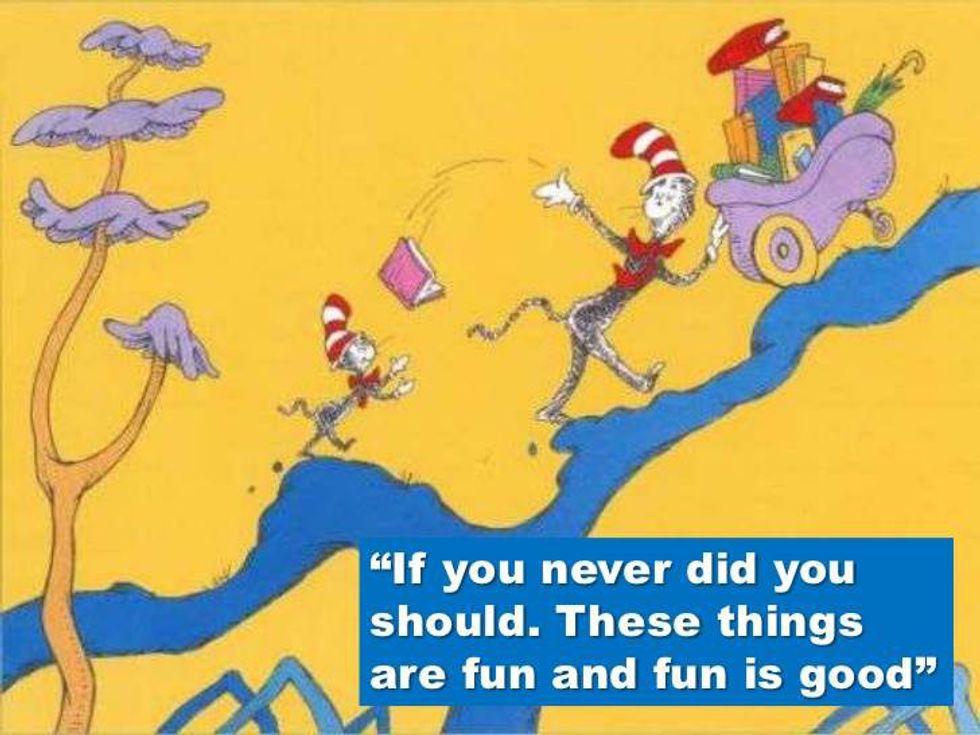 But when you've been paying bills for a few months
"Hate hate hate hate. Double hate. Loathe entirely."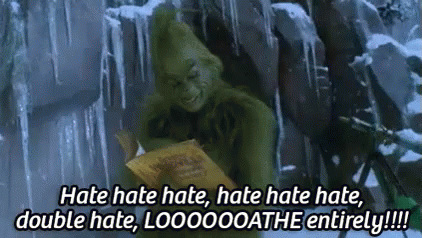 When your friends "forget" to invite you out with them
"All alone! Whether you like it or not, alone is something you'll be quite a lot."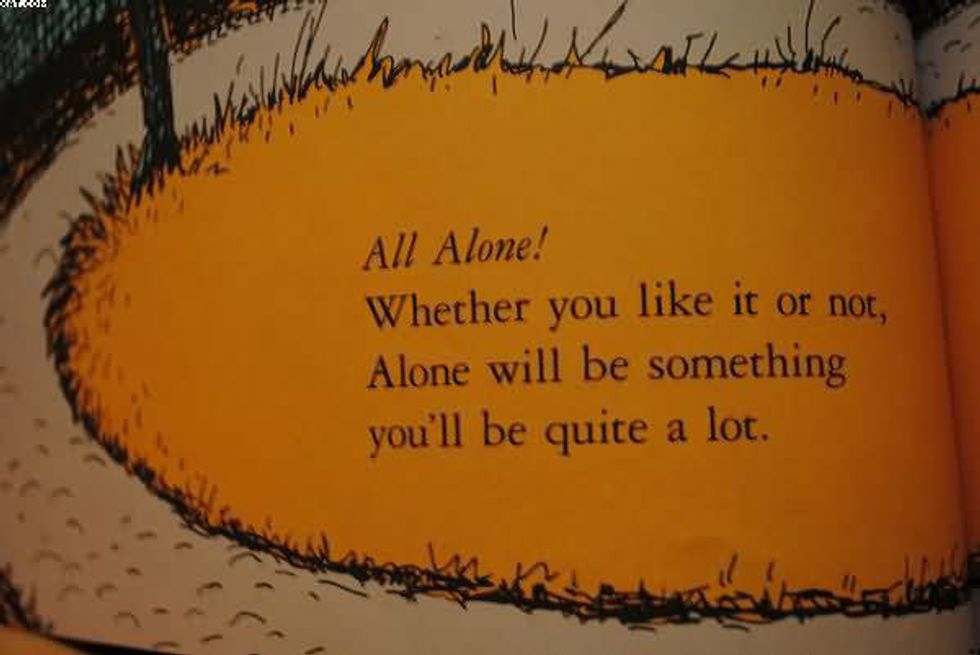 When you can't make a decision
"Sometimes the questions are complicated and the answers are simple."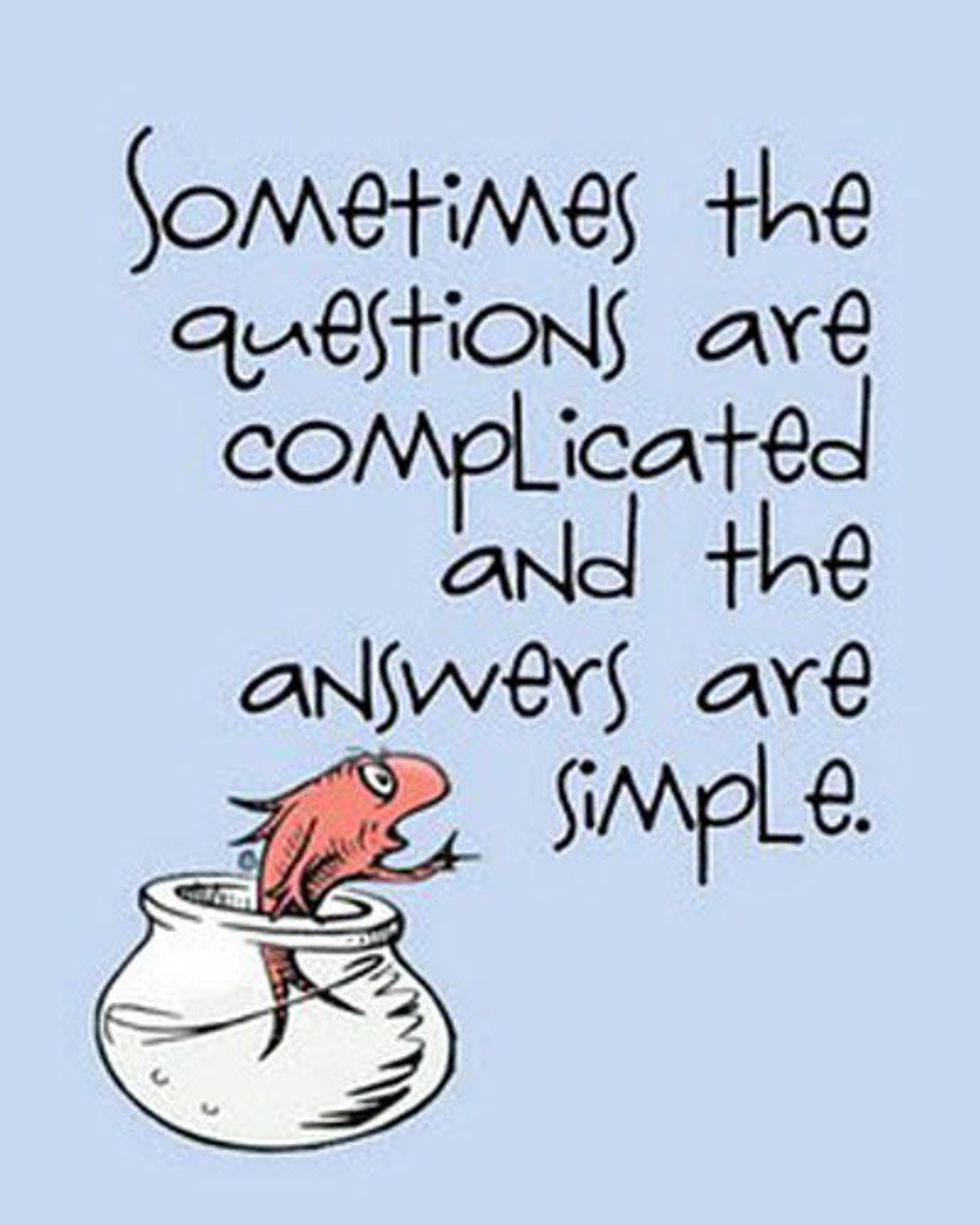 When it's finally time to go to sleep…
"The number of sleepers is steadily growing. Bed is where more and more people are going."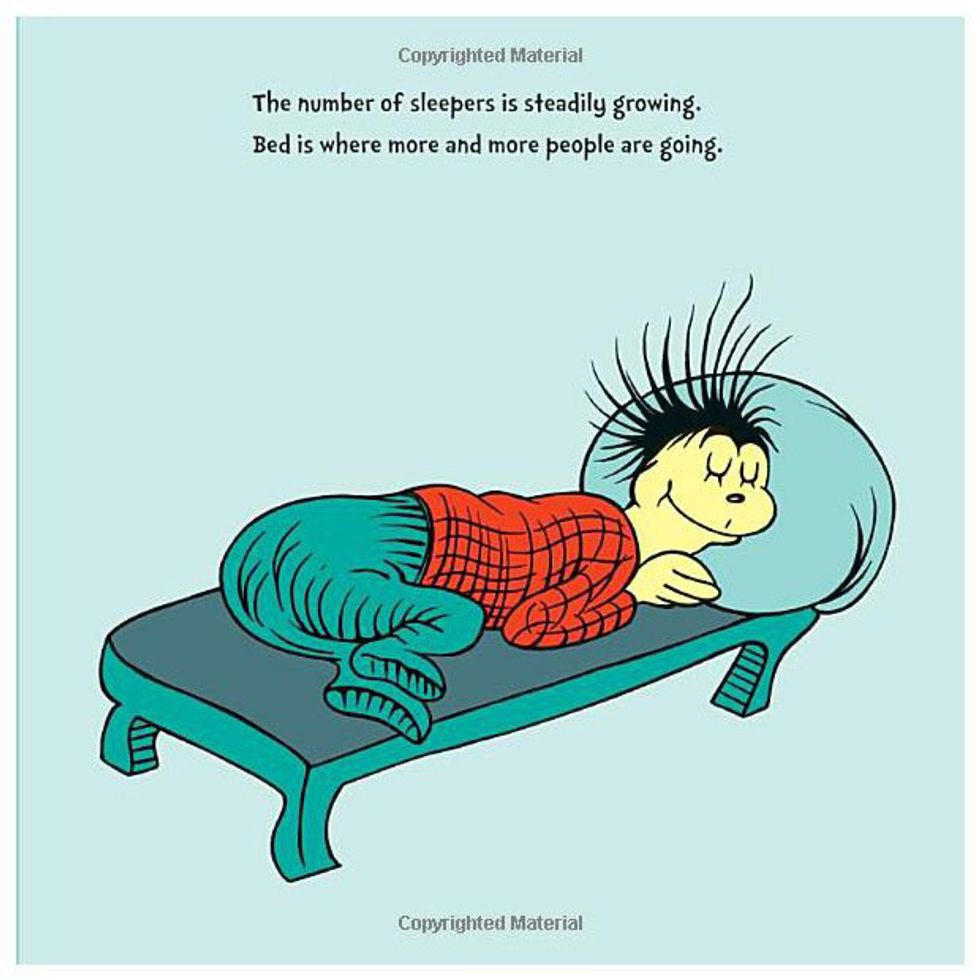 Because Dr. Seuss truly has an answer for everything. Happy Birthday, clever man!