We all have those embarrassing Facebook posts from 2009 that we don't want ANYONE to see. Well, I decided to take a cringe-filled trip down memory lane and look at some of these posts. YIKES.
Shout out to my fellow Miami Odyssey content creator, Bobbie Hall for the inspiration for this article. Check out her article, "13 Pictures From Your Middle School Phone That Will Haunt Your Facebook Memories Forever."
Get ready to cringe...
1. My very first Facebook status: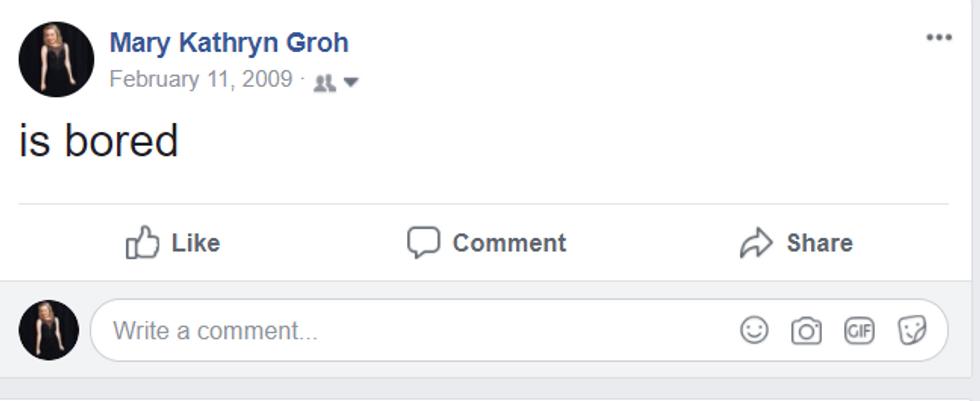 Accurately describing how I feel during my History lecture.
2. I'm WHAT?!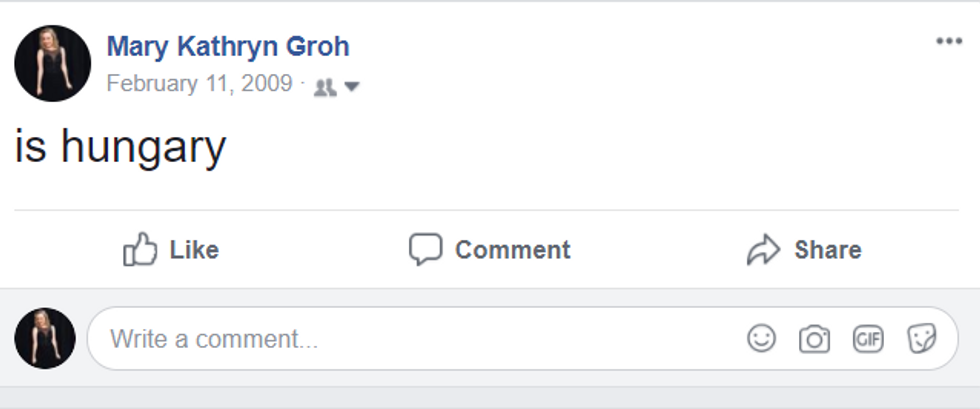 1. Why did I feel the need to post this?
2. WHY DID I SPELL HUNGRY LIKE THAT??
3. The grammar nazi in me is screaming right now.

Stop.
4. Same.

The most cringy thing about this status is the fact that I started it (and 99.9% of these statuses) with "is..."
WHY.
5. DID I NOT LEARN GRAMMAR AND SPELLING IN SCHOOL?!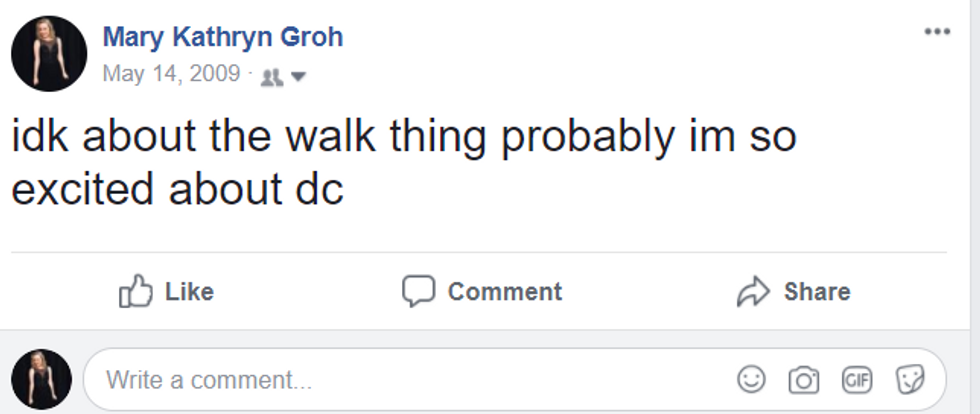 Why is there a "probably" in the middle of the sentence?
6. This one made my eyes bleed.

Did I think I was cool?
7. OK.

... thanks for sharing?
8. Can this be a new meme?

FAVORITE ONE!
8. CHECK ! YOUR ! SPELLING !

So embarrassing.
9. Thanks for the update.

What was wrong with me?
10. And finally...



WHY WERE THESE A THING?
11. BONUS

The status that started my love of theatre 8 years ago.
* * *
I hope you enjoyed going back in time to look at my VERY embarrassing Facebook posts. If you're ever bored and need a good laugh, go way back in your Facebook's timeline to see some of your very first posts.