For as long as I can remember, I've always loved to read. Whether it was going to my town's public library on the weekends to browse through and take a whole stack home with me. Or, how it is now, where even the slightest thought of going into Barnes & Noble, spending hours and lots of money there puts a huge smile across my entire face. In fact, my boyfriend surprised me one time by taking me there and I swear to you it was hands down one of my favorite dates.
This summer I found myself lucky enough to be able to have a lot of time to read. Because while I was still in school, I tended to take a lot of classes each semester where I was required to read more than five books for each one. It sadly didn't give me the opportunity to even consider opening up one of my many books I brought with me to college and they instead wounded up stacked on my shelf collecting dust. It's safe to say I had a lot of catching up to do.
The best thing about reading a book is that for as long as you're reading the words on those pages, it's like you're in a completely different world until you're forced to stick the bookmark back inside and close up the book. There's no better feeling than being drawn into a good book while lounging around. Unfortunately, it's getting too cold to do that by the pool, but with Fall just around the corner, I think sitting by the fire, wrapped up in blankets with some hot chocolate will do the trick. So, with that, here are 11 books for you to curl up by the fire and read this Fall. Enjoy.
1. "Replica" by Lauren Oliver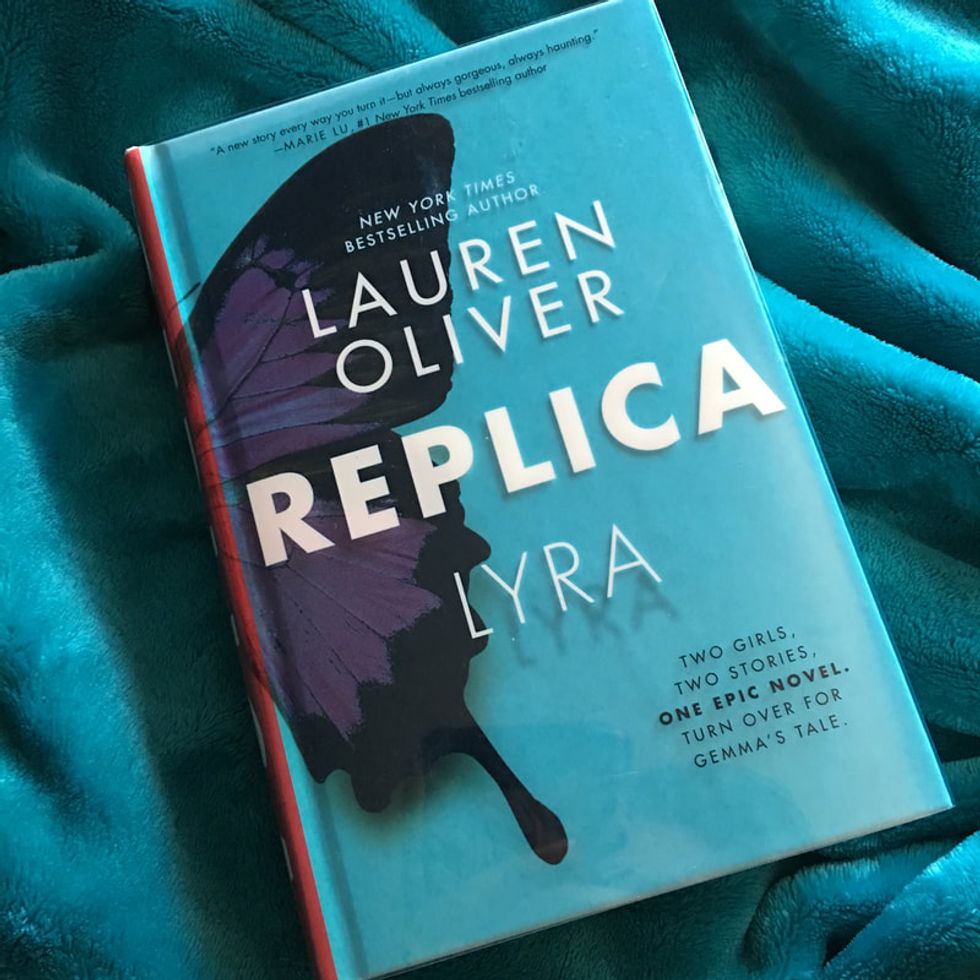 This book is definitely unlike something I've ever read before. Two stories front and back from two perspectives. While the stories of both Lyra and Gemma mirror each other, each contains breathtaking revelations critically important to the other story. The narratives can be read both alternating or on their own. In either case, the two distinct parts of this astonishing novel combine to produce an unforgettable experience for both the characters and the reader. I'm currently reading this book now and I know I've made a very good choice.
Also check out: "Before I Fall" (Which has also been made into a movie and is now available on DVD)

2. "Every day" by David Levithan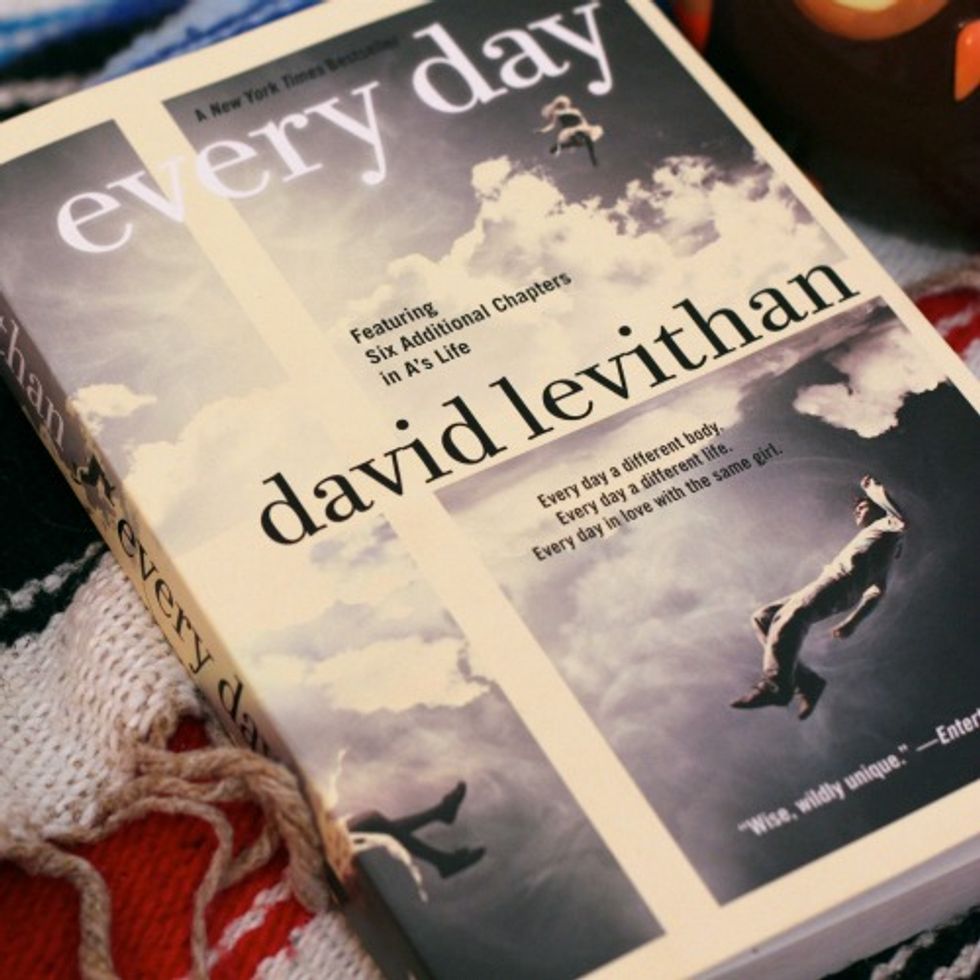 Even though I read this book a couple of years ago and not recently, it's still one of those books you have to keep going back to and encourage people to read because it's that good. Every day a different body. Every day a different life. Every day in love with the same girl. The story revolves around A, a teen who wakes up every day in both a different body and life. That is, until one day he wakes up as Justin and meets his girlfriend, Rhiannon. From that moment on all his rules about not getting too attached to the person you're in changes because for once, A has found someone he wants to always be with.
Also check out: "Another Day"

3. "Every Last Word" by Tamara Ireland Stone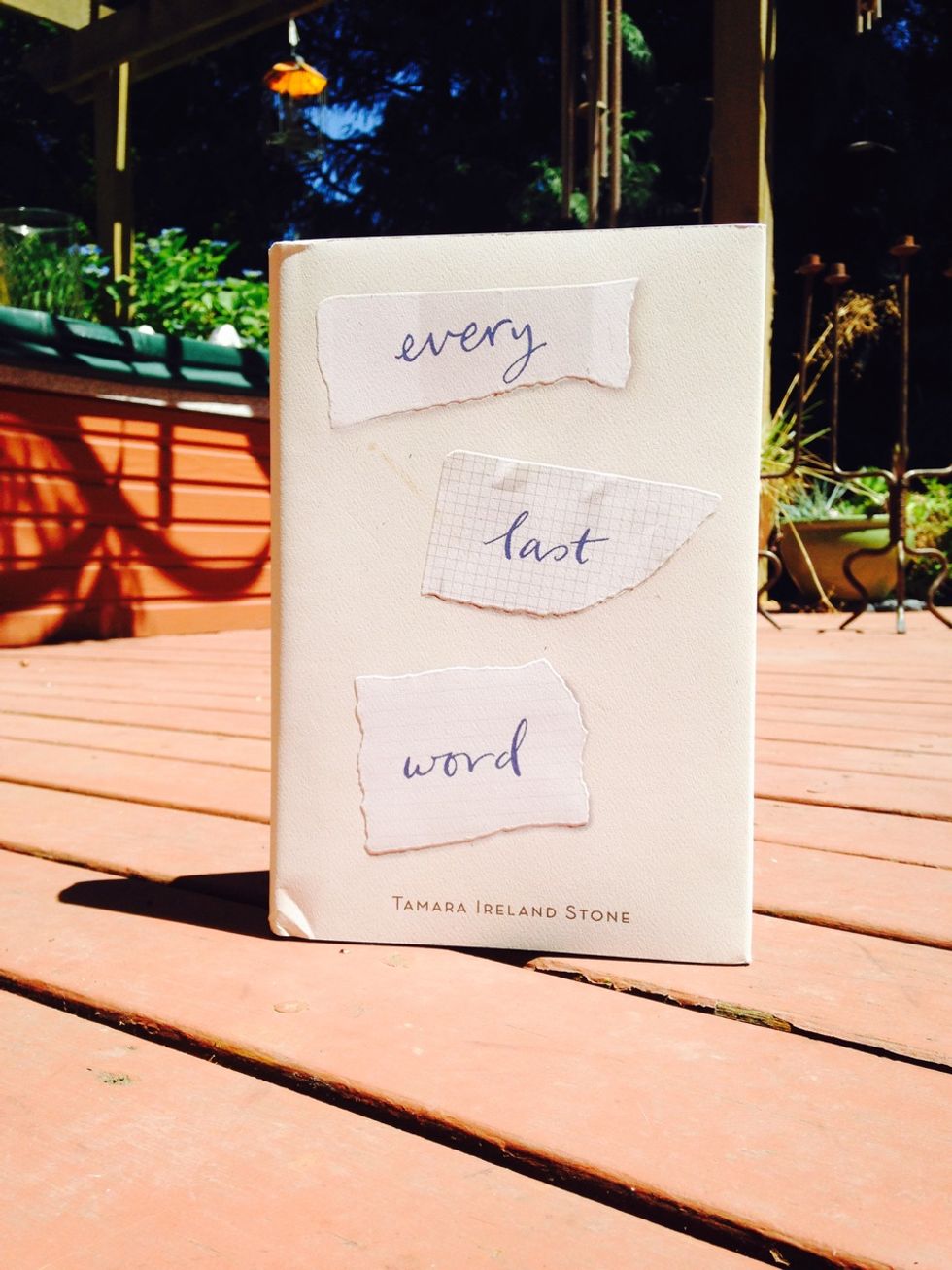 Let me tell you, when I first started this book, I read over a hundred pages the first night. I haven't been hooked on a book so good like this one in a long time. Sam is a young girl with Purely-Obsessional OCD. She is fixated on the number three and must do things in threes. She has been able to keep her OCD hidden from her best friends, a popular group of girls, by taking medication and going to weekly therapy sessions. She is nervous if her friends were ever to discover that she is not perfect like them. Everything changes though when Same is lead to the Poet't Corner, a secret small group of people who gather in a hidden room under the theater stage twice a week during lunch to share their poetry and songs. This helps Same realize that she is more comfortable and herself there than she is with her friends as she starts to write and share some of her own poetry. You will not be disappointed with this book. And with the insane plot twist towards the end. you'll be begging for more.
Also check out: "Click'd"

4. "Holding Up The Universe" by Jennifer Niven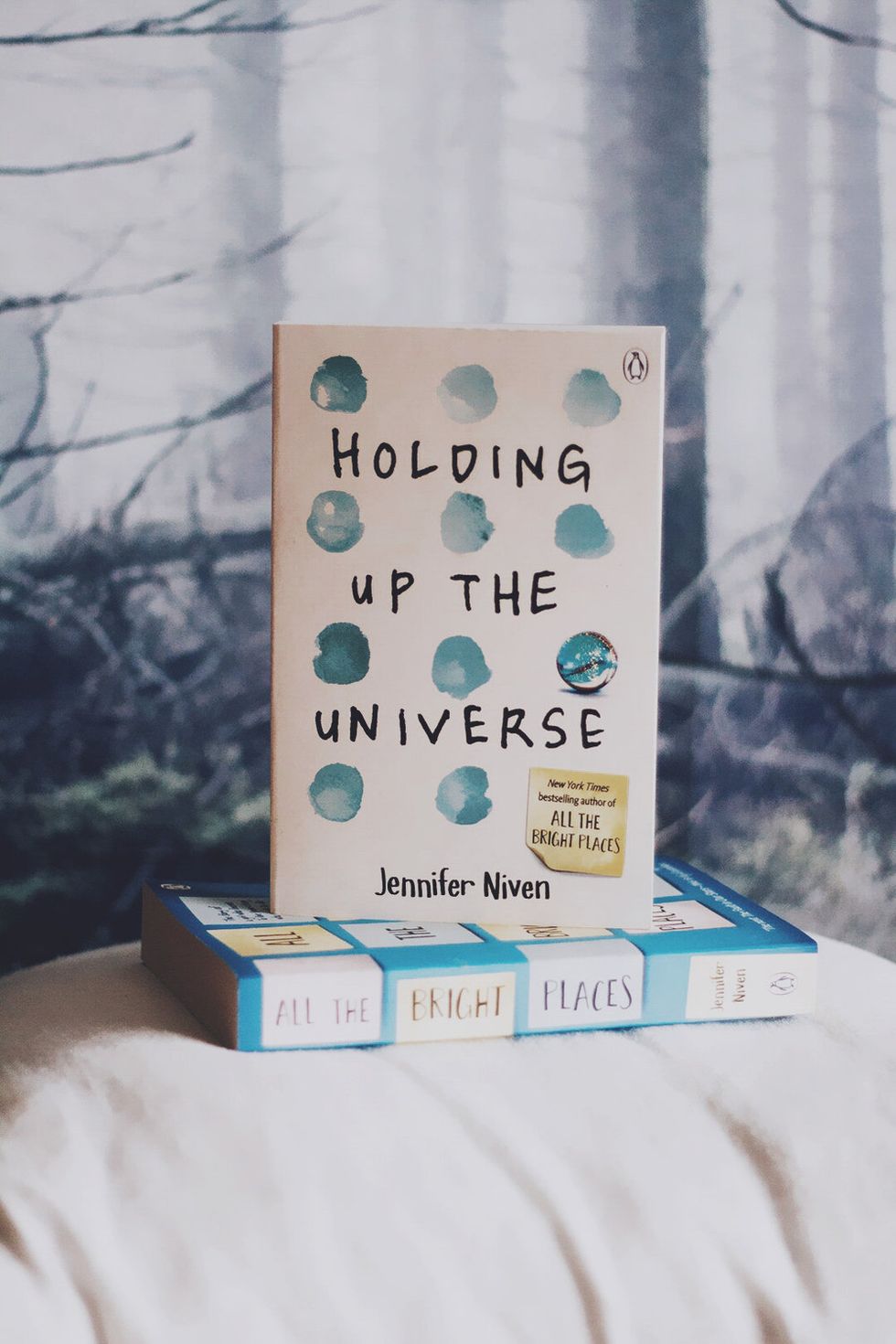 Everyone thinks they know Libby Strout, the girl once dubbed 'America's Fattest Teen'. But no one's taken the time to look past her weight to get to see who she really is. Since her mom's death, she's been picking up the pieces in the privacy of her home, dealing with her heartbroken father and her own grief. Now, Libby's ready: for high school, for new friends, for love, and for every possibility life has to offer. Everyone thinks they know Jack Masselin too. Yes, he's got swagger, but he's also mastered the art of fitting in. What no one knows is that Jack has a secret: he can't recognize faces. Even his own brothers are strangers to him. He's the guy who can re-engineer and rebuild anything, but he can't understand what's going on with the inner workings of his own brain. So he tells himself to play it cool. Until he meets Libby. When the two get tangled up in a cruel high school game which lands them in group counseling, Libby and Jack are both angry, and then surprised. Because the more time they spend together, the less alone they feel. This book took me on a roller coaster ride of emotions that I never wanted to get off. It's so real and honest and raw, you'll be crying by the end of the final sentence.

Also check out:"All The Bright Places"

5. "Once And For All" by Sarah Dessen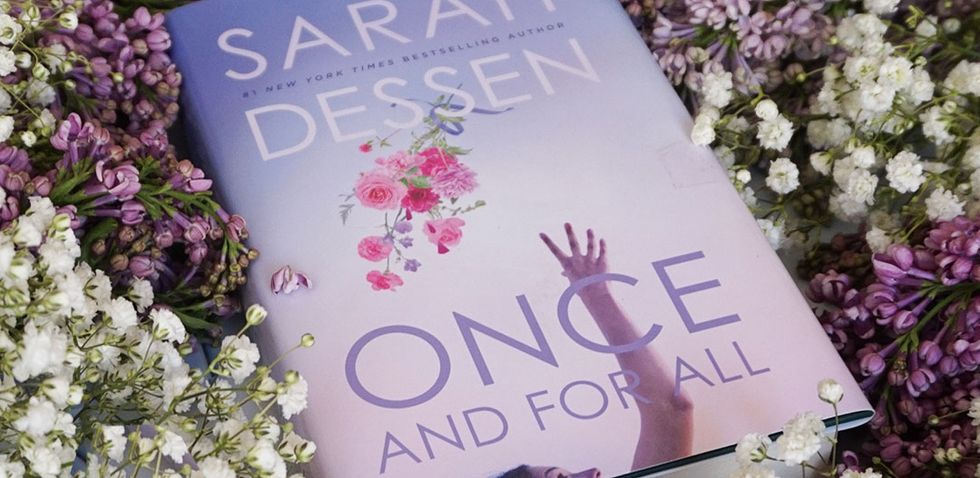 My all-time favorite author-whom I was honored to have met and got a signed copy- is back with her newest novel. Louna's summer job is to help brides plan their perfect day, even though she stopped believing in happily-ever-after when her first love ended tragically. But when she meets Ambrose, she wonders whether she should give love a second chance. Like all of Dessen's novels, she hooks you in from the moment your eyes meet that first word all the way until the final word. Although I had to wait patiently for over two years for a new book, it was well worth it.
Also check out: "This Lullaby"

6. "Looking For Alaska" by John Green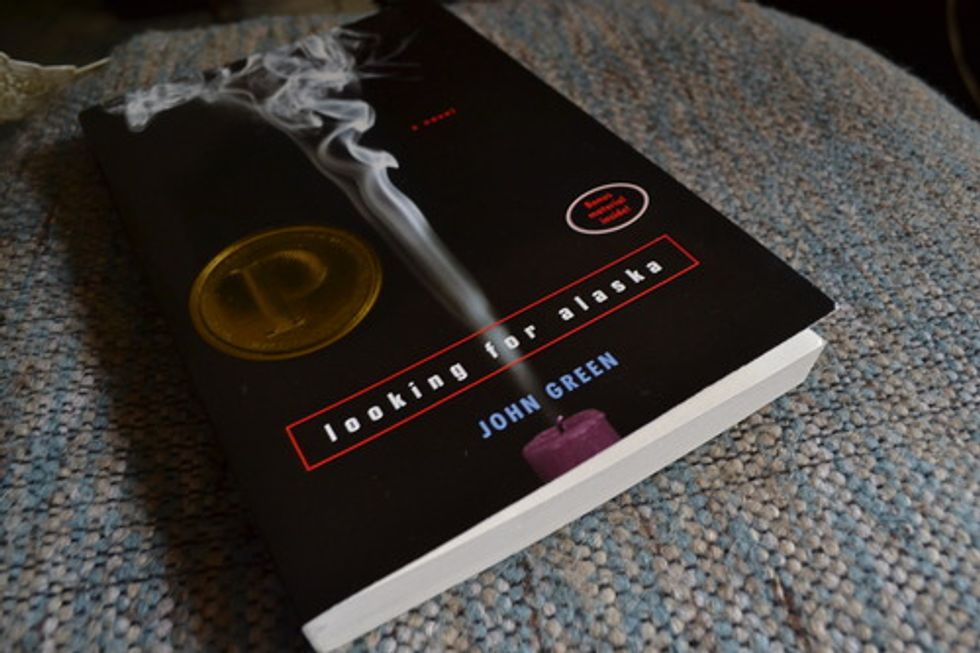 John Green is known for writing exquisite novels that take you on a journey like no other. In fact, his novel "The Fault In Our Stars" was the only book I've ever read more than once. Miles Halter is fascinated by famous last words–and tired of his safe life at home. He leaves for boarding school to seek what the dying poet Francois Rabelais called the "Great Perhaps." Much awaits Miles at Culver Creek, including Alaska Young. Clever, funny, screwed-up, and dead sexy, Alaska will pull Miles into her labyrinth and catapult him into the Great Perhaps.
Also check out: "Turtles All The Way Down," available October 10th

7. "Words In Deep Blue" by Cath Crowley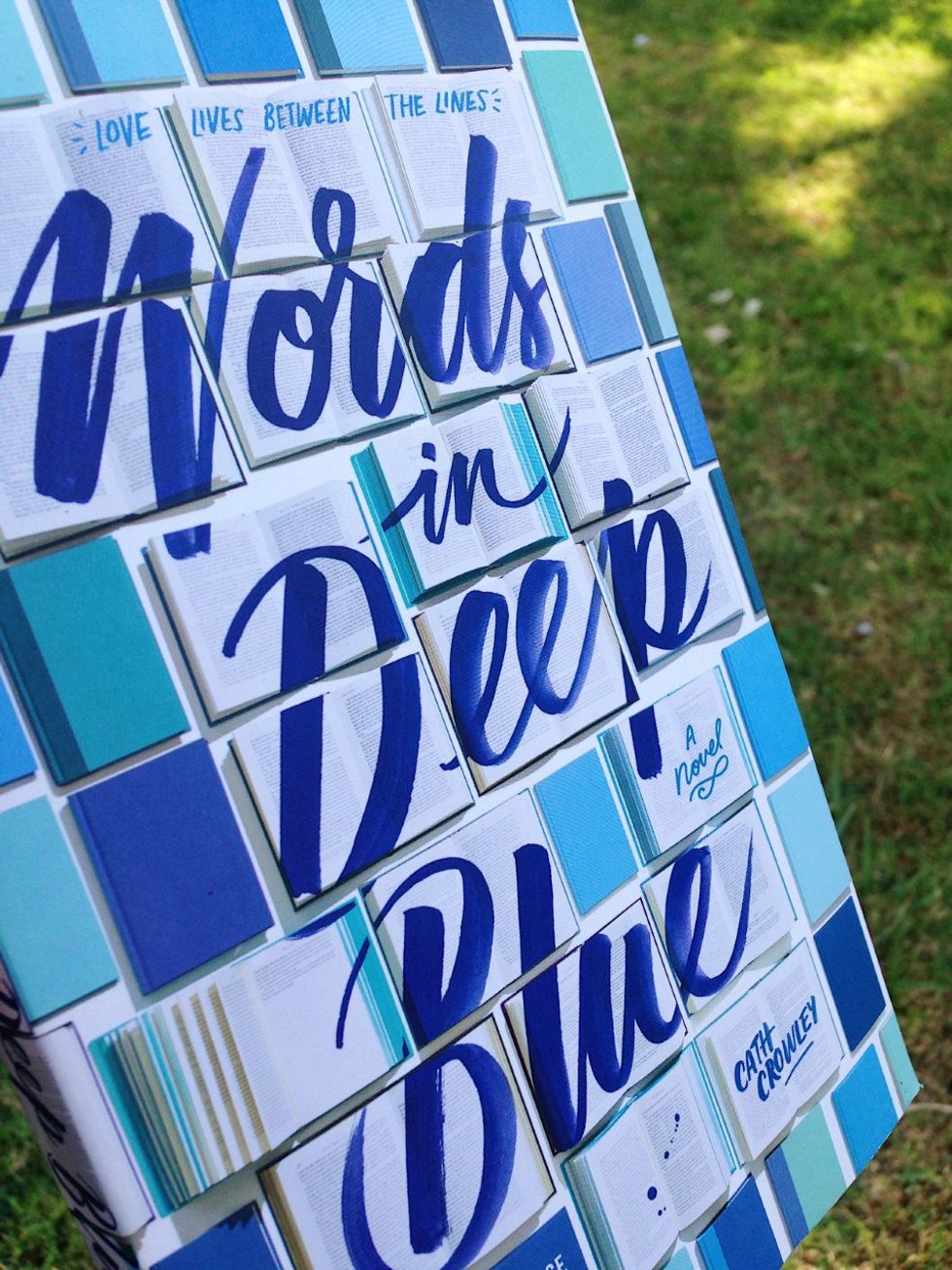 I'd like to personally thank B&N for putting this book in the "New Books to Read" section. Second-hand bookshops are full of mysteries. This is a love story. It's the story of Howling Books, where readers write letters to strangers, to lovers, to poets, to words. It's the story of Henry Jones and Rachel Sweetie. They were best friends once, before Rachel moved to the sea. Now, she's back, working at the bookstore, grieving for her brother Cal. She's looking for the future in the books people love, and the words that they leave behind. Sometimes you need the poets.
Also check out: "Take Three Girls"

8. "Windfall" by Jennifer E. Smith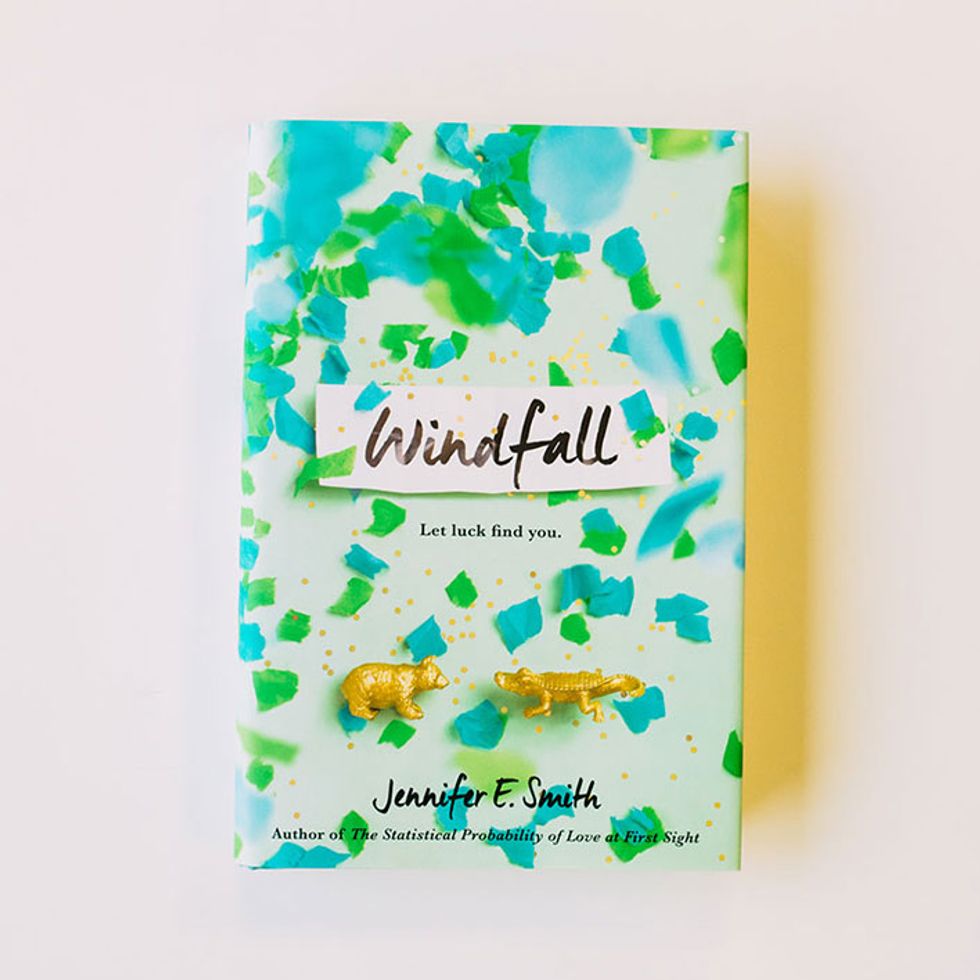 I read this book in less than two days while on vacation in Cape Cod because I was so invested in this book. Alice loves Teddy, her best friend, but has never told him. When she buys him a lottery ticket that turns out to be a winner, their lives are changed forever and their friendship is put to the ultimate test. This book will make you believe in love and luck no matter how skeptical or cynical you are.
Also check out" "Hello, Goodbye, And Everything In Between"

9. "To All The Boys I've Loved Before" by Jenny Han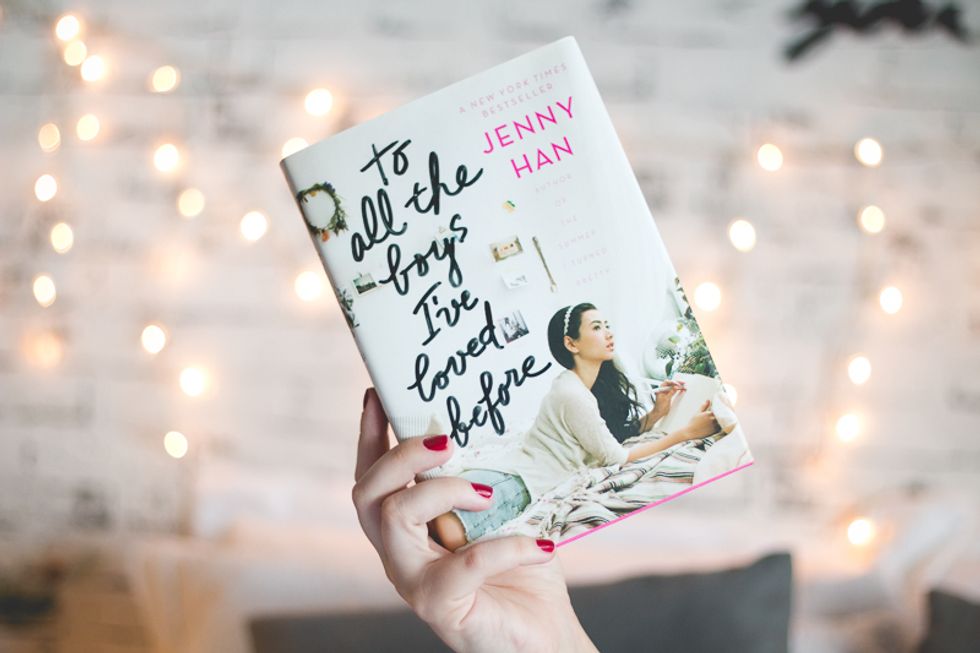 Jenny Han is known for writing trilogies and this one takes the cake. Sixteen-year-old Lara Jean Song keeps her love letters in a hatbox her mother gave her. They aren't love letters that anyone else wrote for her; these are ones she's written. One for every boy she's ever loved—five in all. When she writes, she pours out her heart and soul and says all the things she would never say in real life, because her letters are for her eyes only. Until the day her secret letters are mailed, and suddenly, Lara Jean's love life goes from imaginary to out of control. The writing is so effortless and relatable, I felt like I was in the story myself.
Also check out: "P.S. I Still Love You" and " Always and Forever, Lara Jean"

10. "Wonder" by R.J. Palacio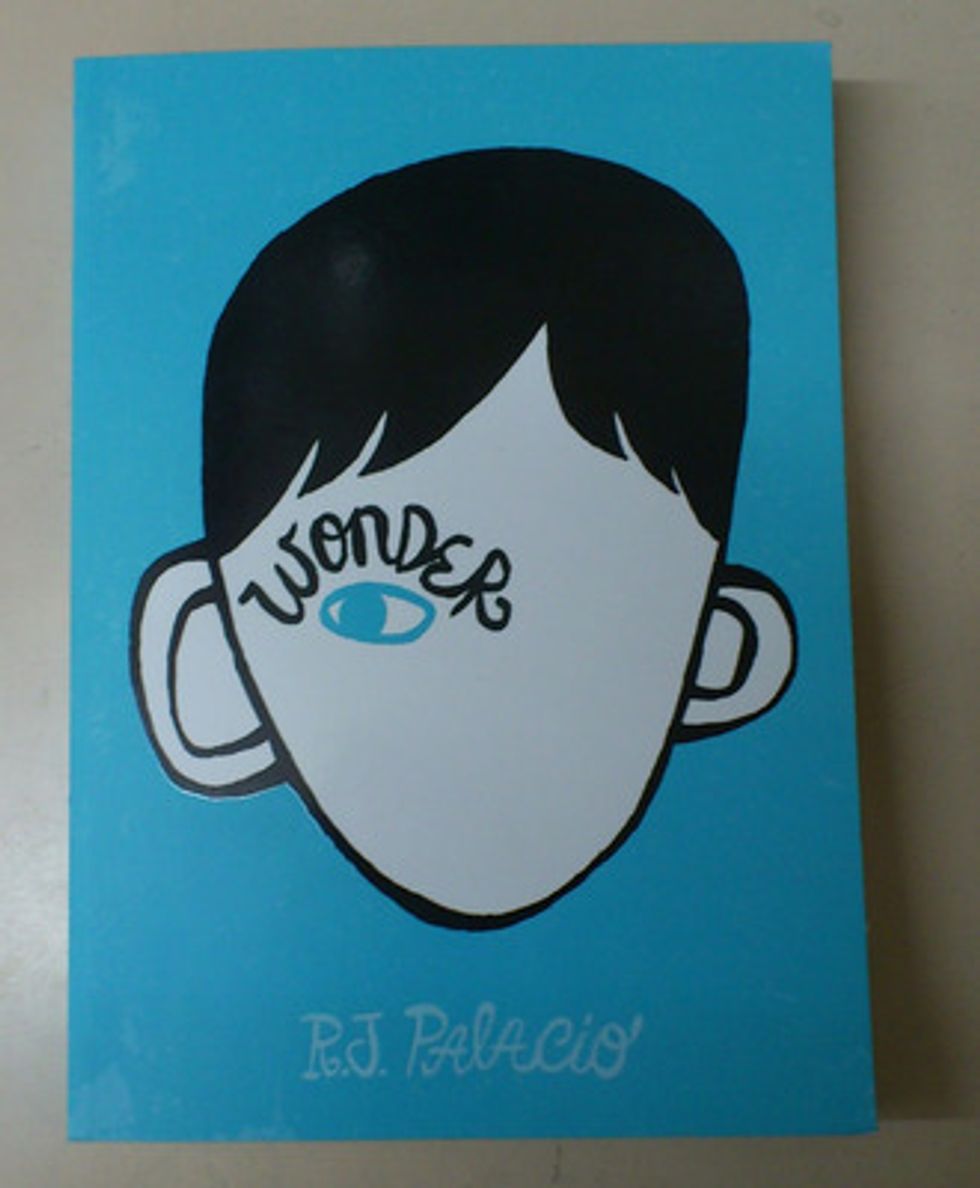 I cannot stress enough how important this book is. Once I finished reading this I found myself hvaing a whole new perspective on life and a better grasp and appreciation when it comes to people with disabilities. August (Auggie) Pullman was born with a facial deformity that prevented him from going to a mainstream school—until now. He's about to start 5th grade at Beecher Prep, and if you've ever been the new kid then you know how hard that can be. The thing is Auggie's just an ordinary kid, with an extraordinary face. But can he convince his new classmates that he's just like them, despite appearances? This book will have you go from laughing out loud to wiping away tears within every chapter.
Also check out: "Wonder" has been made into a movie! Look out for it in theaters starting November 17th.

11. "We All Looked Up" by Tommy Wallach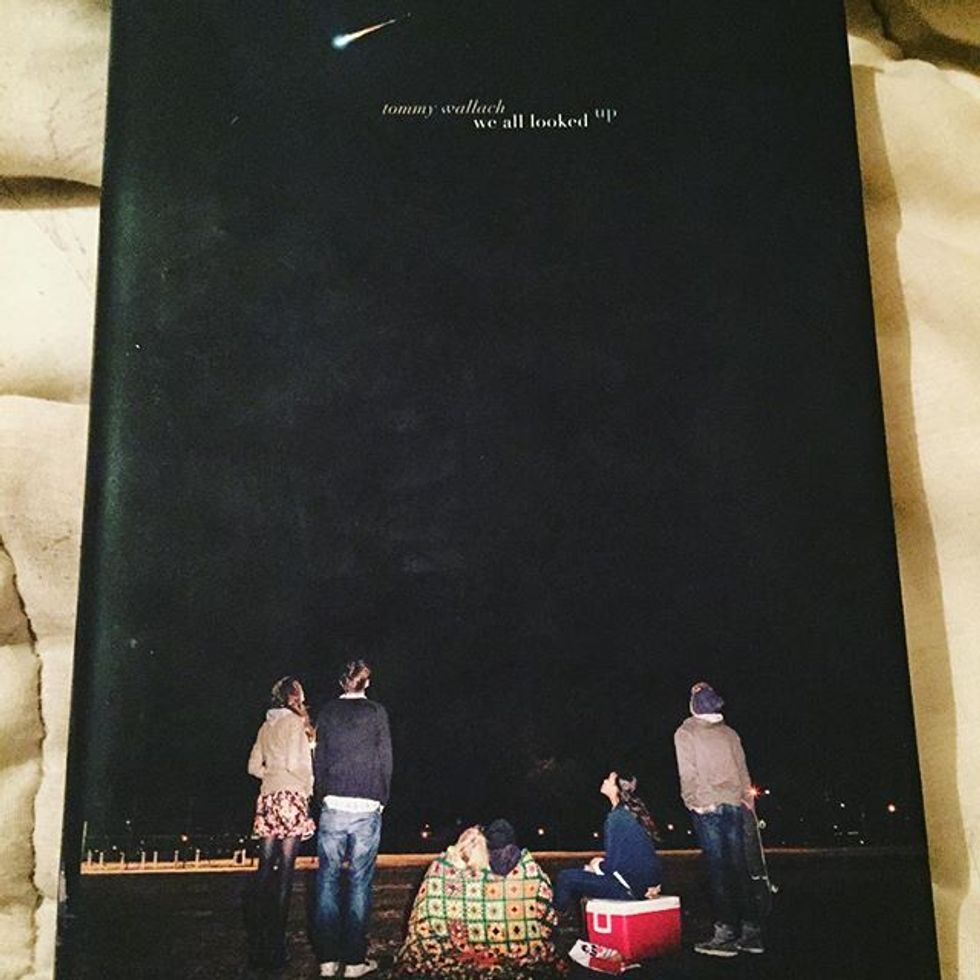 To be completely honest, in the beginning this book was very hard to get into. But once it got closer to the middle, it went from 0-100 very quickly. They always say that high school is the best time of your life. Peter, the star basketball player at his school, is worried "they" might actually be right. Meanwhile Eliza can't wait to escape Seattle—and her reputation—and perfect-on-paper Anita wonders if admission to Princeton is worth the price of abandoning her real dreams. Andy, for his part, doesn't understand all the fuss about college and career—the future can wait. Or can it? Because it turns out the future is hurtling through space with the potential to wipe out life on Earth. As these four seniors—along with the rest of the planet—wait to see what damage an asteroid will cause, they must abandon all thoughts of the future and decide how they're going to spend what remains of the present. It's the Breakfast Club for the modern day millennial only in book form.
Also check out: "Thanks For The Trouble"

Happy reading! Hope your Fall is that much better now with these books. I can already smell the crackling of the fire and the sweet taste of chocolate while wrapped up in what feels like a million blankets.