Whether youʻre a beauty junkie, own a wallet with a budget, or you just need some fresh, new products in your vanity, Sephora should be the first stop on your next shopping trip. Sephora Collection started 2017 with a bang, launching over 20 new products in both skincare and makeup that needs some major attention. Iʻll just name a few and let you decide what goes in your cart! (Youʻre welcome.)
1. Contour and Illuminate Palette
Chisel those cheekbones and give your skin a whole lot of glow with Sephora Collectionʻs new contour and highlight palettes. These pigmented palettes give dimension to all skin tones ranging from light to deep skin tones. Whether youʻre a beginner or a professional makeup artist, these shades blend effortlessly on the skin, still making the skin look like...Well, skin! $28 each.

2. Eyebrow Editor
Whether you like your brows "on fleek" or feathery and soft, this new brow compact is a must! Define, shape and groom your brows with this two-toned powder compact that comes in three different shades: honey blonde, nutmeg brown and midnight brown. Use the duo-angled brush, tweezers and mirror when you're on-the-go, and donʻt forget to set your brows with the brow wax so they donʻt budge during the day or night! $19.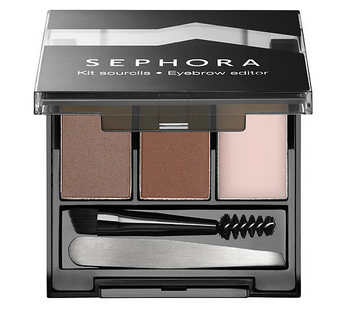 3. Cream Lip Stains
These cream lip stains are now available in 40 beautiful shades! Thereʻs a color for everyone. From every shade of nude to red, your lips will slay and stay all day with this comfortable and transfer-proof formula that makes eating, drinking and kissing your boyfriend carefree! $14.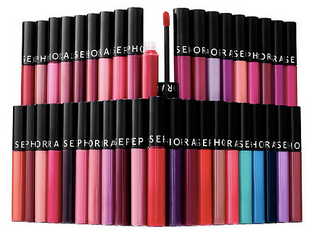 4. V for V.O.L.U.M.E Mascara
Put that boring, black mascara down, and try something fun with Sephora Collectionʻs new colored mascaras available in purple, turquoise, marsala and blue. This new formula makes any eye color pop and volumizes lashes with a staying power that will last all day. $10.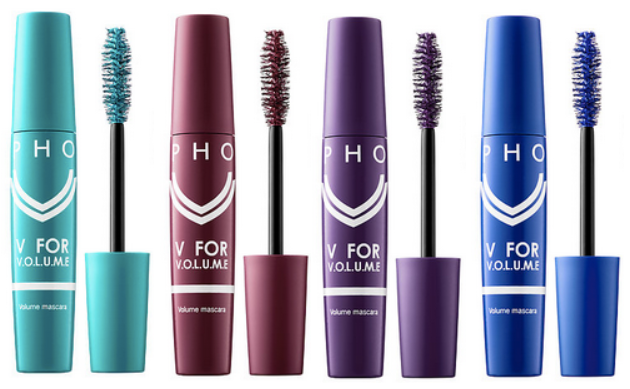 Shop Sephora Collection Mascara
5. Easy Smokey Eye Stick Eyeshadow
Only have five minutes to get ready in the morning? Achieve a sexy smokey eye with Sephora Collectionʻs new Easy Smokey Eye Stick Eyeshadow in less than two minutes! Sold in matte and metallic shades, this long-wearing eyeshadow stick can be effortlessly blended with a dome brush found on its opposite end. Also use this eyeshadow stick as a base to intensify eyeshadows placed over it, and use it as a eyeliner! $14.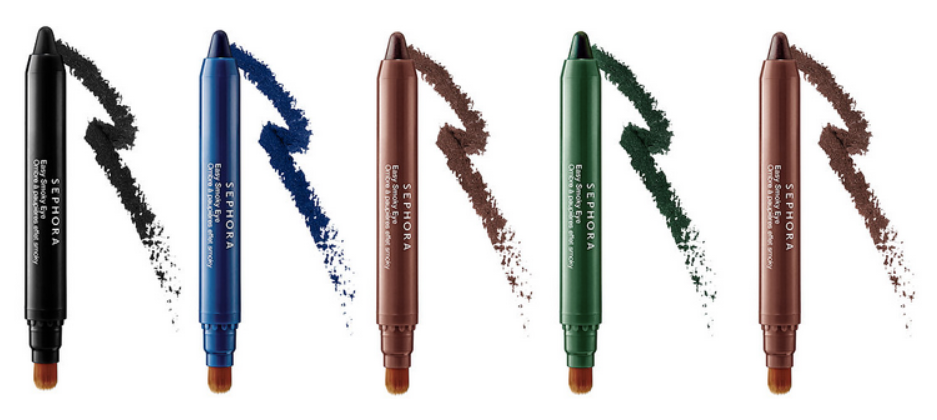 6. Double-Ended Brushes
Buy two brushes for the price of one with Sephoraʻs new double-ended brushes! Transform your look from day to night with these high-quality brushes making every smokey eye and complexion application a breeze. This new brush collection works wonders for a client on-the-go, and can also serve as a starter set for those new to the makeup game. $14-$30.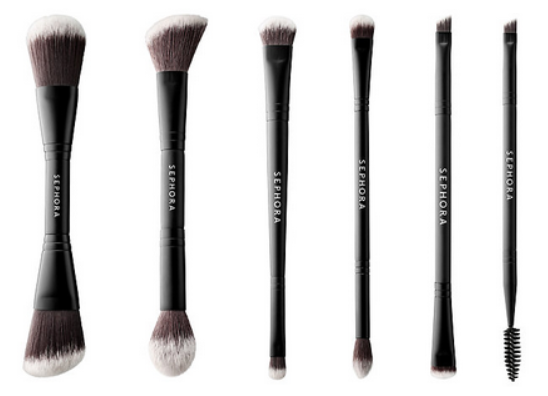 7. Perfection Mist Nude Glow
Slay and spray Sephora Collectionʻs "glow-in-a-can." Achieve radiant, dewy skin by simply misting this featherweight formula that can make every skin tone lit! $20.

8. Cleansing Exfoliating Creams
Spot these travel size cleansers in the skincare world of Sephora. Choose from the six available scents that cater to every skinʻs problems. Need some moisturizing and brightening? Try the rose cleansing cream. Need to control oil and acne? Pick up the green tea cleansing cream. Wash the day away as this creamy cleanser removes impurities, detoxes the skin, and removes dead skin cells leaving the skin soft and smooth. $7.50-$8.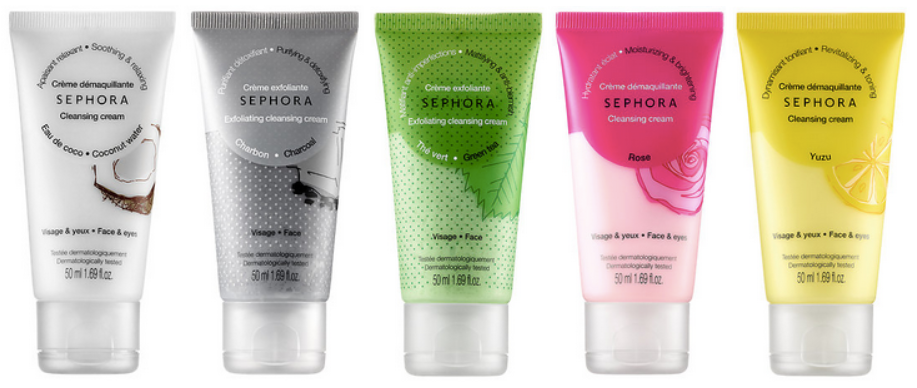 9. Cleansing Water and Milk
Get down and dirty with this rinse-free cleanser available in four essences that leave no residue or excess oil. This travel size cleanser can be tossed into any gym bag, car or purse for a quick, effortless removal of dirt and grim, leaving your skin moisturized and fresh without a sink. $7.50.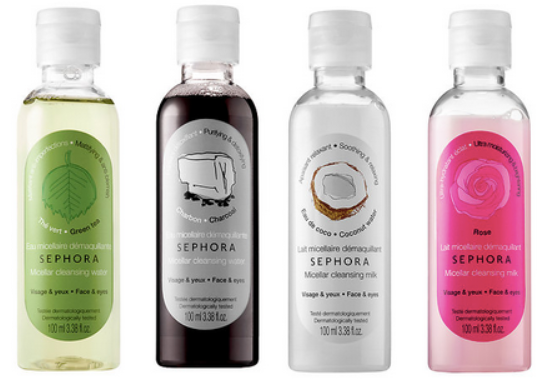 10. Lip Balm and Scrub
Give your lips some T.L.C with this little powerhouse balm as it deeply moisturizes and gently exfoliates. Choose from six different scents: Coconut, rose, goji, tangerine and almond. Your lips will thank you later when itʻs soft and smooth for every selfie! $6.

11. Frosted Light (Holographic bags)
Get out of this world with Sephora Collectionʻs new holographic, water-resistant travel bags! It's available in four different styles: The Vacationer, The Voyager, The Weekender and a full train case. Each style has different features make traveling stress free with spacey compartments, brush holders, and space for anything you canʻt go anywhere without! Hurry and grab them quick; this collection is limited edition. $28-$110.