While Michigan's lower peninsula is filled with a mix of fun tourist towns and Big City Livin', Michigan's upper peninsula is filled with trees and bugs. As a born and raised troll, the transition from lower peninsula life to life in the UP has been an educational and eye-opening experience.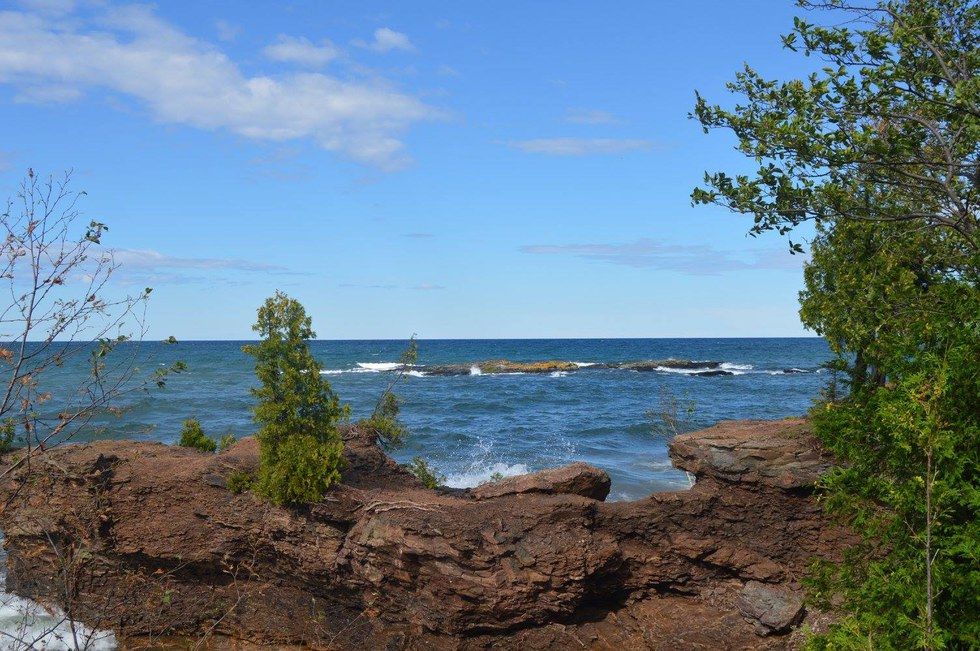 Before the 10 things I've learned, here is a brief vocabulary lesson for non-Michiganders and for Mitten residents:
Trunk-Slammers: A term of "endearment" for people visiting the UP.
Trolls: People who live below the Mackinac Bridge.
Yoopers: People who live north of the Mackinac Bridge.
Pasty: A pastry made for the main course meal usually containing beef and an assortment of vegetables.
Here are 10 things that I learned in my first year of UP life.
1. The pace is slow for the townies as well as the trunk-slammers on vacation.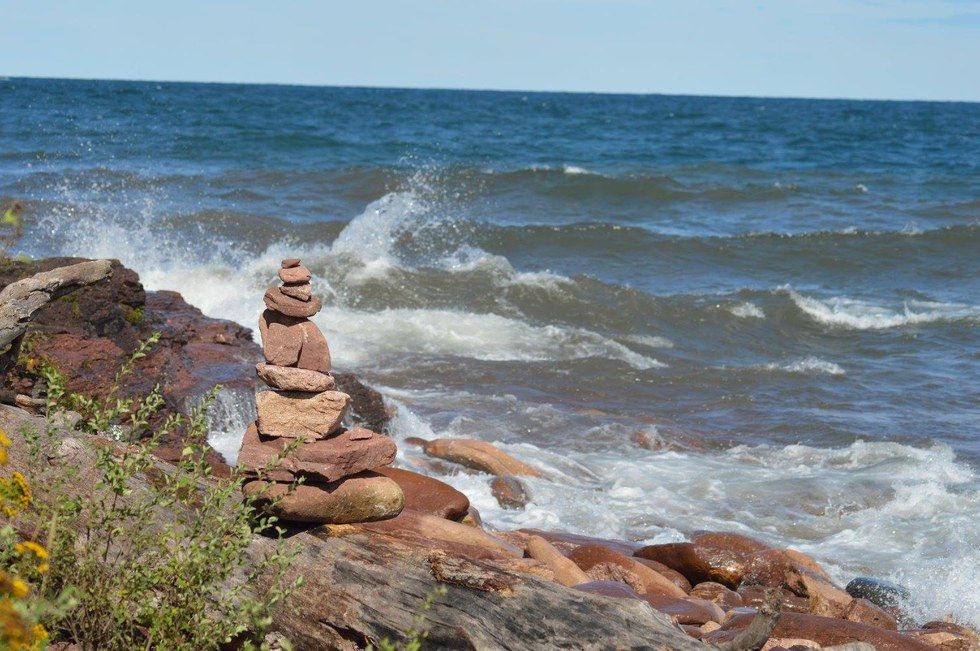 The people who live here year round lead slower lives than the people I grew up with in the mitten. Instead of always running around and just getting from one place to the next like we do in the lower peninsula, Yoopers take the time to appreciate their surroundings. They stop to smell the roses and appreciate the beautiful scenery. They spend their weekend's camping, hiking and relaxing with loved ones.
2. The clouds are alive.
No this is not a legitimate cloud. This is a swarm of black flies. The largest swarm I have seen was so big, it looked like the Basilisk from Harry Potter and the Chamber of Secrets had arisen and began flying over US route 2 (the highway that follows the Lake Michigan side of the UP).
The bugs in the UP are a real nuisance. Between the mosquitoes, black flies, deer flies, and ticks, sometimes it seems like everything up here bites. Never leave the house without bug spray on hand. And make it a strong bug spray.
3. Hiking is a must but beware.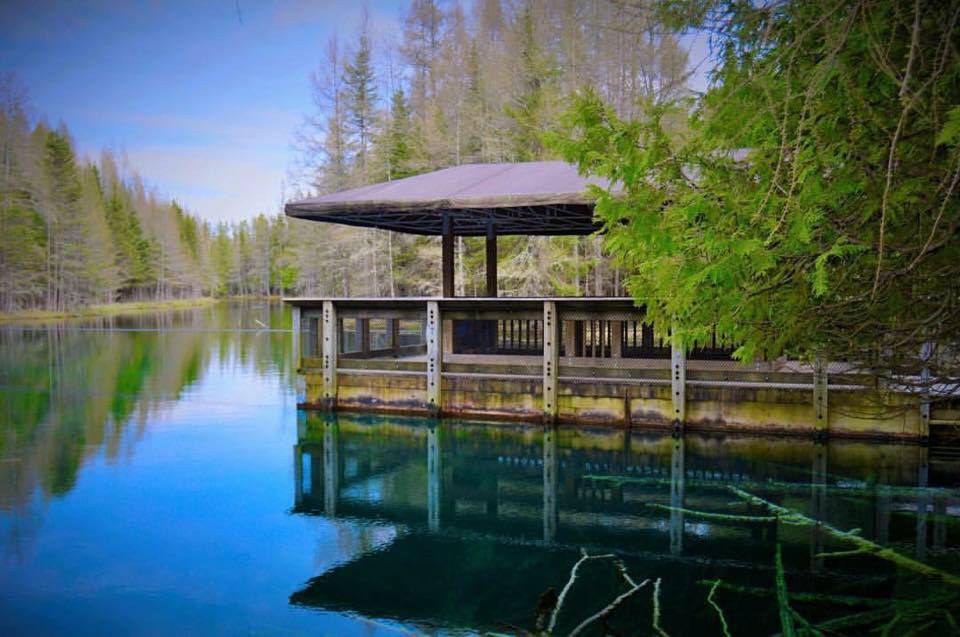 Living up here, there are a plethora of places to hike for all skill levels. From flat dirt paths for the beginner to off-the-beaten-path mountain hiking, we have a little bit of something for everyone. Some of the best views in the UP are just a little hike off the road. From seeing exciting waterfalls like Laughing Whitefish Falls to the clear freshwater spring Kitch-iti-kipi to the tranquil Lake of the Clouds in the Porcupine Mountains, there are so many places to see. But remember those bugs that were mentioned previously? Beware of those. Bring your bug spray.
4. Pasties are a food group.
The Pasty is more than just a food for yoopers, it is a cultural icon that is one of the defining characteristics of the UP way of life. While it is not something they eat every day, it is incorporated into family traditions and get-togethers. Pasty shops can be found in the major cities including Escanaba, Marquette, Munising, and St. Ignace, as well as smaller towns. They are everywhere. And YOU MUST CHOOSE A FAVORITE. Every yooper has their favorite shop and no other shop can touch it.
5. Hockey is a way of life.
From youth hockey to collegiate rivalry, Hockey is the talk of the town. The rivalry between the Michigan Technological University Huskies and the Wildcats of Northern Michigan University packs the stadium for each game. The rivalry runs deep and pride is shown in various layers of spirit wear from both sides.
On the high school level, the Gibson Cup is a time-honored tradition that dates back to the first decade of the 1900s. This rival competition is between the Portage Lake Pioneers and the Calumet Wolverines in a best-of-three competition.
6. Deer are about as common as squirrels.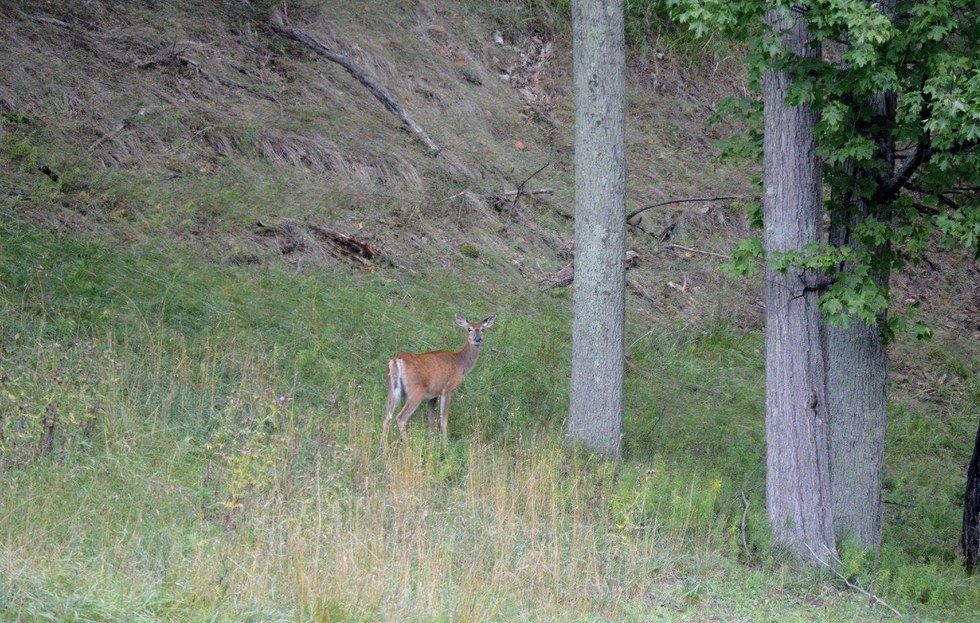 Deer cross the road with no regard for their life and safety. They will come up to you if you are having a picnic and you have food. They will not run away from you when you are passing them on the side of the road in your car. And they are everywhere. You can even spot a couple albino deer in the Marquette area!
7. Everybody looks like a tanned Abercrombie model in the summer…
Because there is so much to do outside, everyone gets 20 shades darker in the summer, their hair gets lighter, and most of them look #Flawless. But then the inevitable winter comes in and everyone looks like the Michelin Man because of having so many layers on.
8. Almost everyone drives a truck.
When stopped at a light, it is not uncommon to see 10 trucks within spitting distance to your vehicle, 2 of which are probably jacked up and muddy. Snowmobiles and four wheelers are also extremely common up here. Most people also own either a trailer, motor-home or several tents. Yoopers like their toys.
9. This is truly "God's Country".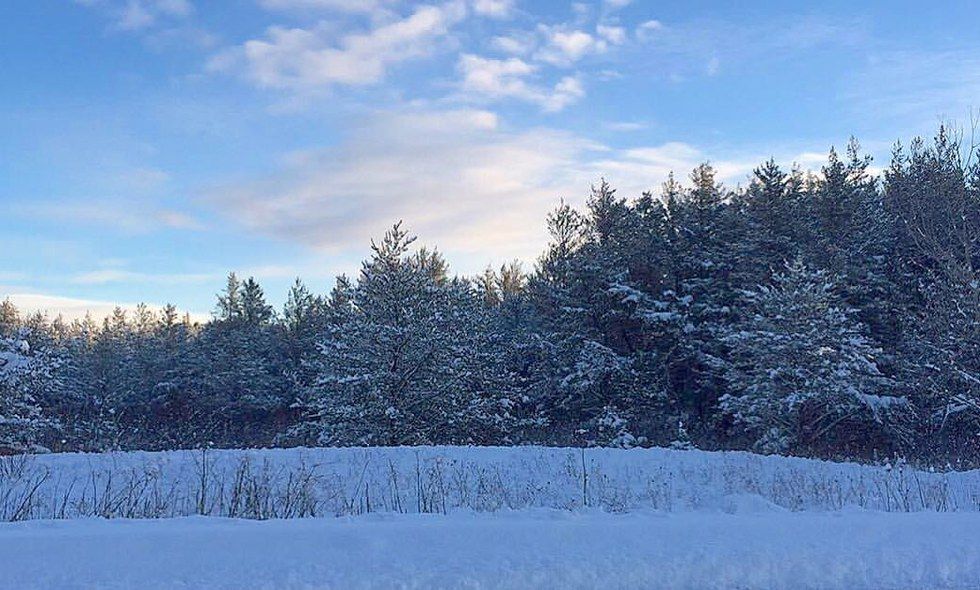 The UP is filled with breathtaking views and endless places for photo ops and enjoying time with family and friends. From the wintery skiing days to the autumn hikes to see the fall colors, yoopers take full advantage of this beautiful part of the world over every season.
10. You will NEVER be considered a Yooper.
No matter how long you live here, if you weren't born here, you will never be a true yooper. The most you can hope for is to be considered a "Trooper", a.k.a. a Troll who moved to the UP. Don't waste your energy arguing (even if you have lived here for 10 plus years). Your neighbors will still refer to you as a troll.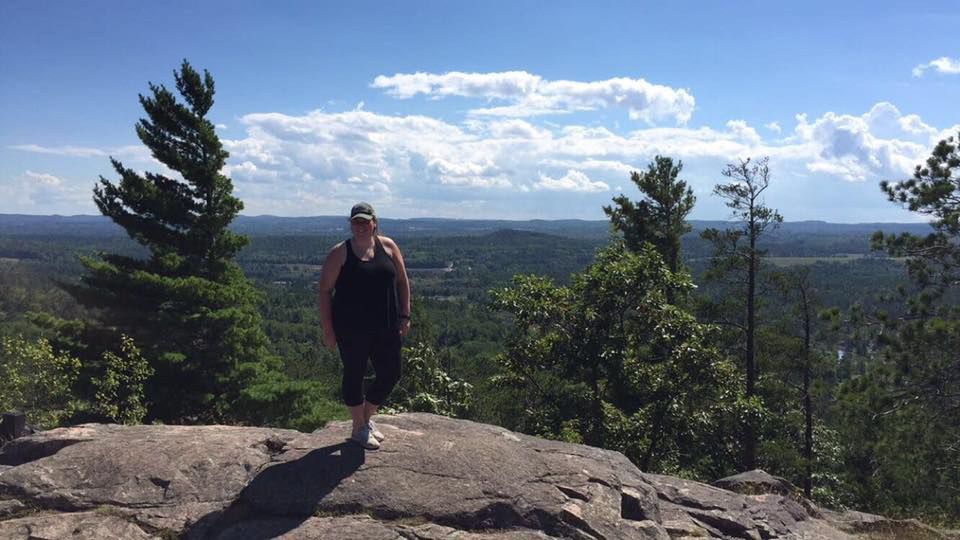 Cover Image Credit: Danielle Marie Bain